Jason Wilde offers three keys for the Green Bay Packers when they host the Kansas City Chiefs in their preseason finale on Thursday night at Lambeau Field. 
1. ONE LAST TIME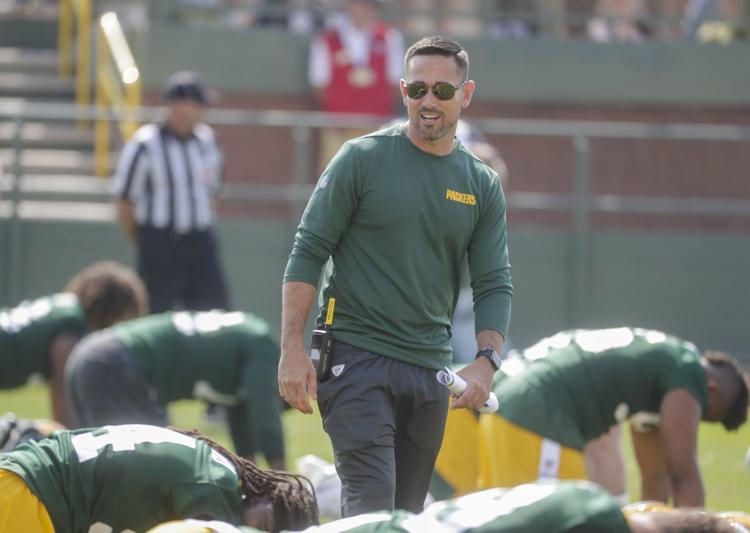 The 53-man roster is far from set. And with none of the starters slated to play in this game, there will be opportunities aplenty for those players scratching and clawing for a roster spot to show one last time that they're deserving of a spot.
Both coach Matt LaFleur (above), from his previous stops as an assistant coach in Houston, Washington, Atlanta, Los Angeles and Tennessee, and general manager Brian Gutekunst, with 20 years in the Packers' scouting department, have seen players clinch roster spots with strong showings in the preseason finale.
"Absolutely. I think we've all been in places — speaking for myself in the past — where somebody just absolutely steals the stage in that last game," LaFleur said. "They might have been on the outside looking in and they just have an unbelievable performance and they steal one of those roster spots. I think anything can happen."
Said Gutekunst: "There's a great opportunity every last preseason game. Every year that I've been here there's things that have changed in that last preseason game that have kind of told us one thing or another. Not only for our team, but there's guys that have done things in that last preseason game that have ended up on other teams just because of their performance. So, it's an important game. It's a chance for our younger players to play more significantly than they have in the other games, a longer period of time. So it'll factor in for sure."
2. ON GUARD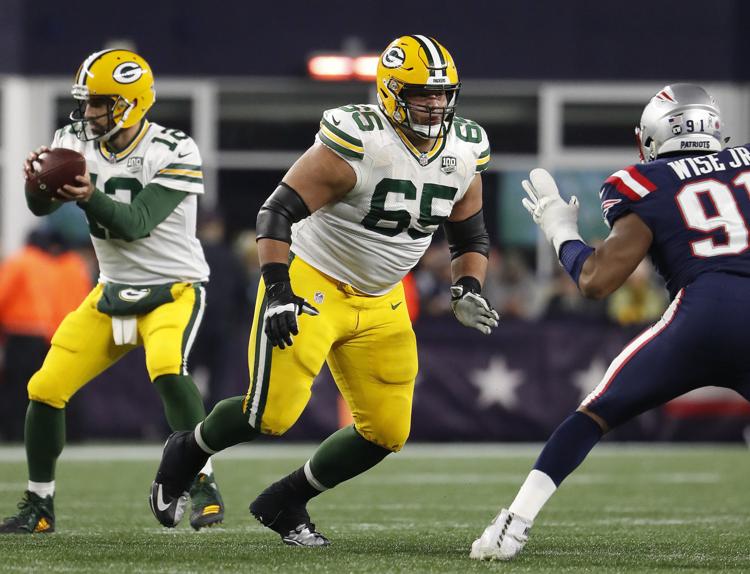 The one starting job that has been on the line throughout camp has been left guard, where incumbent veteran Lane Taylor (above) has been challenged by rookie second-round pick Elgton Jenkins. LaFleur and the coaches have said the competition would go down to the end, but after neither Taylor nor Jenkins played in last week's debacle in Canada, it's hard to know where they stand as cuts approach.
LaFleur did mention in passing that Jenkins — not Taylor — was slated to start that game against the Oakland Raiders, and it sure seems like the coaches have given Jenkins every opportunity to win the job. Nevertheless, Taylor has more than held serve.
"We feel very fortunate with the group we have upfront. Now hopefully we can stay healthy throughout the course of the season but those guys have played a lot of games together," LaFleur said. "We feel like we've got a really good young player in Elgton Jenkins that could work his way in there as well, but we feel lucky with the group that we have."
Asked what Jenkins and Taylor have done during the competition, offensive line coach Adam Stenavich replied, "(Jenkins) has got all the physical attributes you want in an interior lineman. He has the versatility to play guard and center. So he's just done a really good job. He's one of those guys that the moment is not too big for him. you can put him with the first group, and he plays well. He doesn't panic. So I've been impressed with him so far, how he handles things.
"(Taylor's) background is being a free-agent guy who's really earned his stripes. So I expected him to respond the right way, and he has. Just one of those things in the NFL that you're always competing every single day for your job. So he took it in stride and has done a great job."
3. DECISIONS, DECISIONS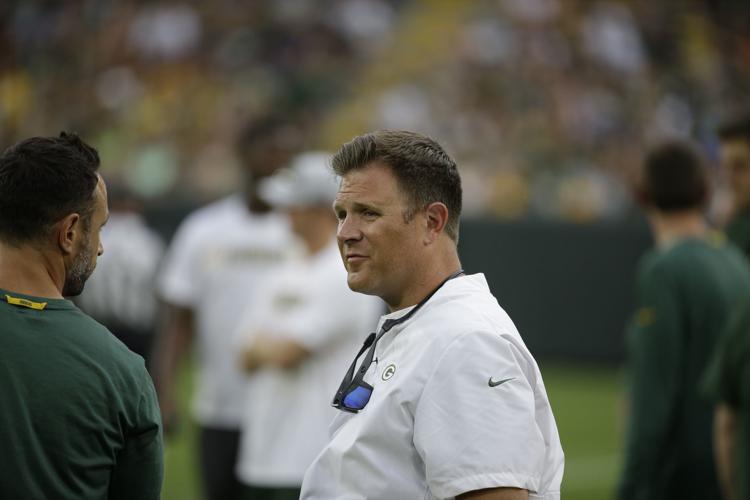 Gutekunst (above) has made it clear that he wants to keep the proverbial "best 53" players, but how will those shake out from position to position? Can he really keep seven wide receivers? Are seven deserving of roster spots? How many offensive linemen have earned a spot? With the fullback position playing a key role in LaFleur's offense, where do the Packers take a roster spot away? How have injuries at inside linebacker impacted the plan at that position? And is it worth risking losing one of the backup quarterbacks by trying to go with only two of them — Rodgers and the backup — on the 53-man roster?
These are the conversations that will take place after the game, with the deadline to reach the NFL-mandated 53-man roster limit set for Saturday at 3 p.m.
"We have a pretty good idea of where everything's going, but you never know what can transpire over the course of the next 48 hours or whatever," LaFleur said of his conversations with Gutekunst. "We'll definitely spend some time on Friday."
With the regular-season opener also being a Thursday game, the Packers have to get to work on prep for the Chicago Bears while also finalizing the roster. In practice, the starters got to work on the game plan for the Bears, but there'll still be some uncertainty as to who might be on the team when the players reconvene for a Wednesday-style practice on Sunday.
"Me and Matt over the past couple weeks have sat down, talked about it pretty significantly every day," Gutekunst said of the roster. "I think it's 11 o'clock, or so (on Sunday) when we can actually start getting our practice squad formalized. So, it will change our process. The practice time might be a little later than they normally would be just to make sure we've got a full squad and we're ready to go. The evaluation process won't change, but kind of the first week of practice will change a little bit."