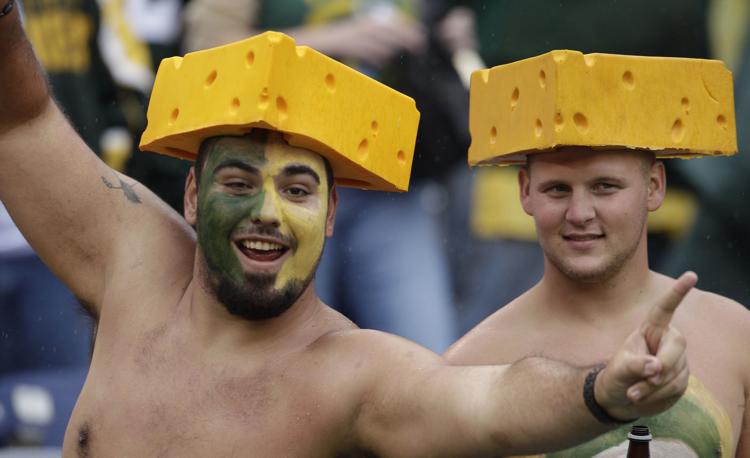 Aaron Rodgers knows firsthand how Packers fans can take over a stadium — and how much they enjoy a trip to a warm-weather climate like southern California. In 2011, back when the Chargers were still in San Diego, the Packers quarterback saw a sea of green-and-gold commandeer Qualcomm Stadium and his quarterbacking counterpart, Philip Rivers, struggle with the crowd noise. Now, he's expecting a similar phenomenon to wash over Dignity Health Sports Park, the Chargers' temporary home while the new Rams-Chargers stadium is under construction.
"I just talked to a station out there that they're expecting three-quarters green and gold. That'd be nice," Rodgers said. "I'm sure it's tough for the home team as they wait for their stadium to be built to have those home games be more like road games when a team like Green Bay comes to town. When we played in Qualcomm back in '11 and as we were up 45-38 late in that game, I remember Phil was having to go silent count because our fans were so loud. I remember walking on the field in pregame and I heard this absolute roar coming from my left and I couldn't believe the noise from the Packer fans. Our fans obviously travel really well. I've filmed a couple commercials in that stadium. It's obviously small for an NFL stadium, big for a soccer stadium, and a really nice environment. There's shouldn't be any bad seats in the house."
But there should be plenty of crowd noise to benefit the visitors, just as Pittsburgh Steelers fans did two weeks ago in the Chargers' 24-17 loss.
"It was a lot of energy in that stadium. Yeah, there were a lot of Pittsburgh fans there for sure, but you had some Chargers fans there as well," said Chargers coach Anthony Lynn, whose team is 1-3 at home this year. "But it was still a lot of energy, and it was a football game. We don't play the fans. We play the Packers."
For his part, Packers coach Matt LaFleur still had his team work with hostile crowd noise during practice and he's not taking anything for granted with this so-called ninth home game for his team.
"Our fans are second to none," said LaFleur, who first saw Packers fans invade a stadium when he was the Atlanta Falcons' quarterbacks coach in 2016. "But at the end of the day you've still got to go out and play football. If there isn't as much (pro-Chargers noise), I guess that's a good problem. But you always want to prepare for the toughest environment possible."