Jason Wilde offers three keys for the Green Bay Packers when they open the regular season against the Chicago Bears on Thursday night at Soldier Field. 
1. BEARS' BLUEPRINT?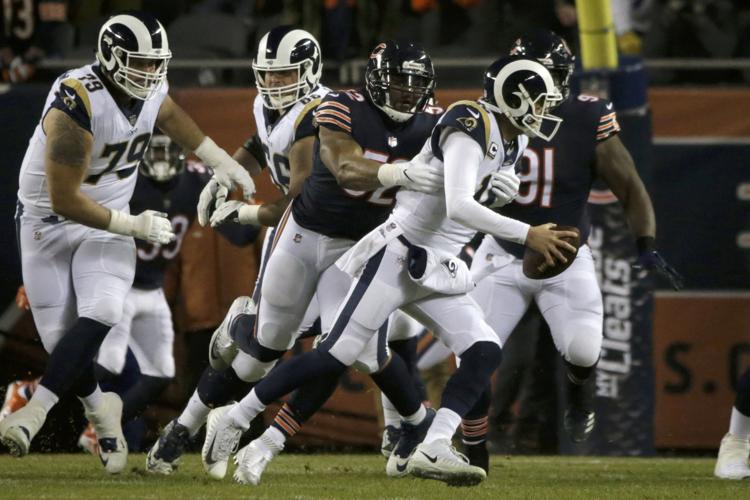 Last December, the Chicago Bears defense did the seemingly impossible: It shut down the high-powered Los Angeles Rams' offense, throttling a crew that was averaging 35 points per game in a 15-6 Bears victory. The result not only foreshadowed the Rams' offensive struggles during Super Bowl LIII, but it might've shown the rest of the league exactly how to derail the runaway train the Sean McVay/Kyle Shanahan offense seemingly was becoming last season.
"That is a challenge. We all know it," Packers coach Matt LaFleur said of the Bears defense. "Everybody on this team knows that we've got a tremendous challenge in front of us. It's led not only by their front — their front is maybe arguably the best in football — but I just feel like they've got a complete package in all three levels."
The Bears did change defensive coordinators this offseason, with Vic Fangio leaving to become the Denver Broncos head coach and ex-Indianapolis Colts head coach Chuck Pagano taking his place, so their group figures to still be feeling its way early on in the season, too. Like the Packers, the Bears withheld many of their starters and key players throughout preseason play.
At the same time, LaFleur's version of the offensive scheme won't be exactly the same as the Rams' or San Francisco 49ers' strain of it. But the fact that so many teams are mimicking that scheme in a copycat league means many defenses, including the Bears, spent the offseason figuring out ways to combat it.
"I think during the off-season, I think everybody tries to look at the things that people do good," Packers offensive coordinator Nathaniel Hackett said. "Because a lot of people want to try to say, 'Hey, why were those guys so good, what made them so successful?' So, you're always trying to look at that and we understand that. I think it's one of those things sometimes you just have to try to find what's going to come next. Everybody is going to change and adapt and we just have to be ready for anything that can show up on gameday and be ready to adjust."
2. SPECIAL DELIVERY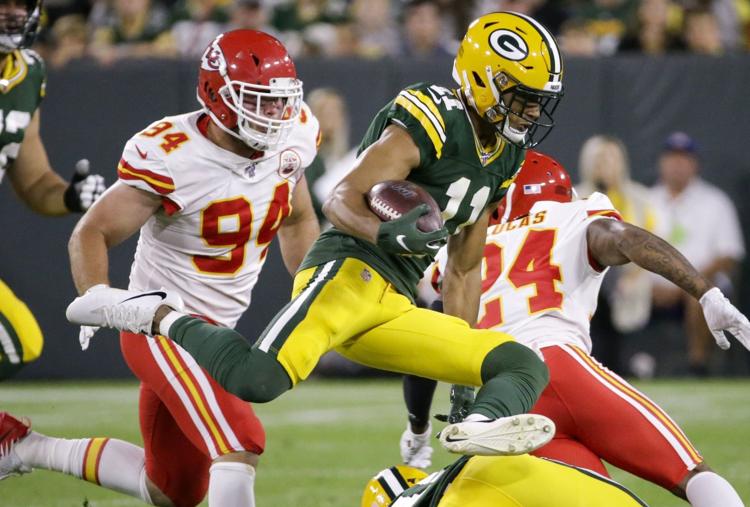 New Packers special teams coordinator Shawn Mennenga not only worked for Bears special teams coordinator Chris Tabor with the Cleveland Browns, but Mennenga considers him his friend and mentor.
"We have a great relationship. He's my best friend in coaching," Mennenga said this week. "He knows me and I know him, so there's things you think are going to happen. At the end of the day, it's still the players going out and making plays. I can try and give them tips and what's been done in the past and show film but, at the end of the day, the players are going to go out and make the plays. We try to put them in the best position possible and let them go out and play fast and physical and see where the chips fall."
After inheriting one of the league's worst special teams groups, Mennenga feels good about the now-veteran players he has in place: Kicker Mason Crosby, who won his training-camp battle with Sam Ficken; punter JK Scott, who had a very strong preseason; long-snapper Hunter Bradley, whose snapping accuracy has improved significantly; and returner Trevor Davis (above), who Mennenga saw firsthand during the 2017 season when Davis' big punt return allowed the Packers to escape with a victory over the winless Browns.
But the group will have their hands full with Tabor's group, which has had much-publicized issues with its kicking problems but boasts a pair of game-breakers in returners Cordarrelle Patterson and Tarik Cohen.
"It's definitely a challenge," Mennenga said. "They've got a good core blocking in front of them and Chris does a great job getting them prepared. They'll play hard. You've got two weapons back there, so it's definitely a big challenge."
3. TAKE IT ON THE RUN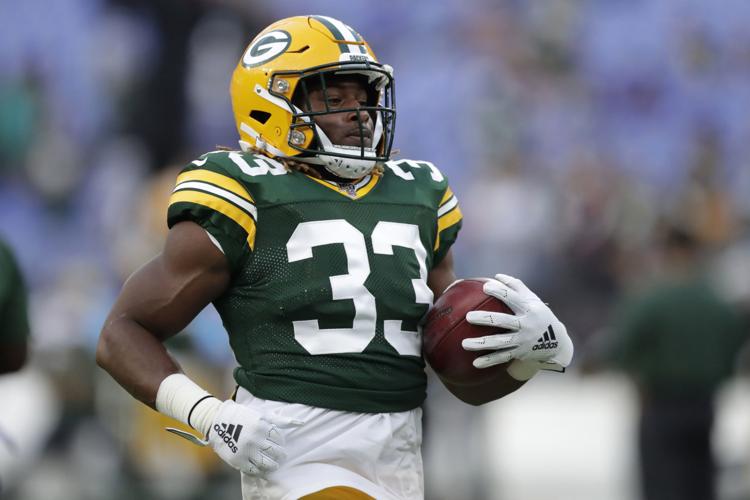 Among the major differences Packers fans should expect to see in LaFleur's new scheme is a commitment to the run that hasn't been seen in these parts in quite a long time. Certainly not last year, when the Packers dropped back to pass more than any team in the NFL, at a 73% clip. So much of LaFleur's scheme is predicated on running a bevy of plays that can be run out of the same formation, and the challenge that a truly effective play-action passing game can create for a defense that must respect the run.
That said, there are two issues the Packers' run game will have to overcome: The fact that the team's top two running backs — Aaron Jones (above) and Jamaal Williams — didn't log a single carry during preseason play, and the fact that the Bears defensive front is a dominating outfit that could wreck the Packers' game plan by rendering the run game null and void.
"Looking at just the practices and how we've handled it in practice, I think everybody's gotten better every day and understood more and more what we're trying to accomplish and how we're trying to attack the defense," Hackett replied when asked if he has a feel for where the run game stands. "I think it's come along and it's going to keep growing. (We) want to make sure that in December it's getting even better."
December is a long way off, though, and the question in this game will be whether LaFleur will have the gumption and commitment to stick with the run even if it isn't productive early in the game. Too often with former head coach Mike McCarthy, a lack of productivity early in the game might lead to abandoning the run.
"Definitely, they have a great front with some good linebackers, but you can never let one play get you down," Jones said. "You've got to keep pushing and keep pushing and eventually it's going to break."
Or, as left tackle David Bakhtiari put it, "Everything works together. The run sets up the pass, sets up the play action, sets up everything. I feel like in years past we'd go into certain games and after I'd be like, 'Man, it was kind of a one-sided affair. It was just an air raid.' This offense, I don't see too many times that happening. … This is a very balanced offense, and everything works hand-in-hand together."
---
Jason Wilde covers the Packers for ESPN Wisconsin. Listen to him with former Packers and Badgers offensive lineman Mark Tauscher weekdays from 9 a.m. until noon on "Wilde & Tausch" on 100.5 FM ESPN Madison.