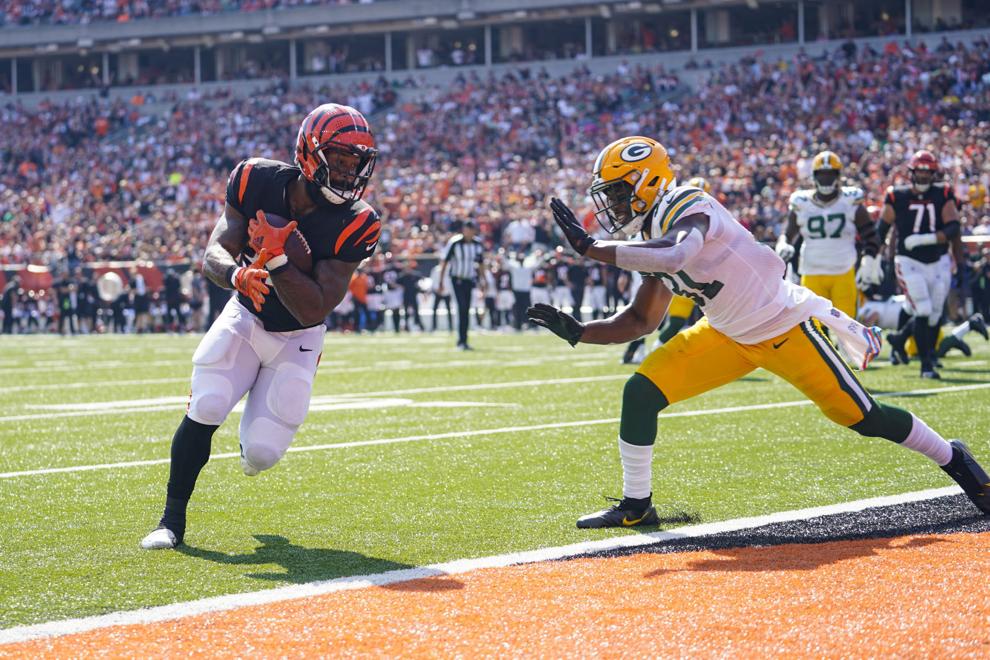 While Packers coach Matt LaFleur didn't especially enjoy questions about how his offense has struggled in the red zone in the first five games this season compared to last year — the unit has gone from a league-best 80% touchdown rate to 55% so far this season — those questions could easily have been focused on the defense's problems in the same area of the field.
Through five games, the Packers' opponents have crossed the Green Bay 20-yard line 13 times. And all 13 times, the defense has allowed a touchdown — a 100% failure rate.
"We kind of pride ourselves on situational football. Games come down to situations. The big ones are third down, red zone and two-minute because that's usually where games are won and lost," defensive coordinator Joe Barry said at midweek. "We're poor right now in the red zone. It's always an area of focus, but it's something that we've put a lot of time and energy into it. It's something that we're working on constantly and talking about and preaching.
"It's definitely something we need to improve; there's no doubt about it."
And while talking about it isn't the same as fixing the problem, one of the leaders on defense, safety Adrian Amos (above), didn't realize until being told by a reporter that the Packers had yet to stop a single red-zone drive short of the end zone.
"I didn't really know that stat," Amos confessed. "Obviously, we have to be better in the red zone."
The solution is seemingly simple: Do inside the 20-yard line what the defense, which has played well in recent weeks, has been doing elsewhere on the field: Generate pressure on quarterbacks, be more consistent in coverage, and create turnovers more frequently.
"I think we've played really well on defense lately. That one area, that's just an area we have to start being better at," Amos said. "We go to the drawing board, see what we haven't done well in, what are the reasons we haven't done well in that area, and just fix it. It's early in the season. We can fix it."