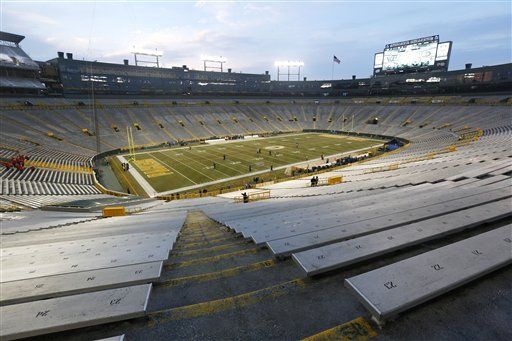 The Green Bay Packers said late Friday morning that all tickets have been sold for Sunday's playoff game against the 49ers, averting a TV blackout in Green Bay, the Fox Cities, Milwaukee and Wausau.
Corporations and TV affiliates that would have had to black out the telecast if the game wasn't a sellout stepped up to buy some of the remaining tickets, the team said.
"We are very thankful to Packers fans, and our partners, led by Associated Bank, for ensuring Sunday's game will be sold out," said Packers President/CEO Mark Murphy in a news release.
Others who stepped up to buy the remaining tickets included FOX TV affiliates in Green Bay, Milwaukee and Wausau, Mills Fleet Farm and Bellin Health.
JSOnline reported that the Packers had given tickets to the USO, a military service group, so members of the military can attend and to area high schools so students can go to the game.
The NFL on Thursday gave the team an extra day to sell 3,000 remaining tickets and avoid a television blackout.
The Green Bay Press-Gazette said there were fewer than 1,000 tickets left as of 9:30 a.m. Friday.
The Press-Gazette said team officials reported "good movement" of tickets overnight.
With a long waiting list for season tickets, not selling out a playoff game is an unusual scenario for the Packers. The last time a Packers home game didn't sell out was in January 1983 when they hosted the St. Louis Cardinals in a first-round playoff game in that strike-shortened season.
Be the first to know
Get local news delivered to your inbox!