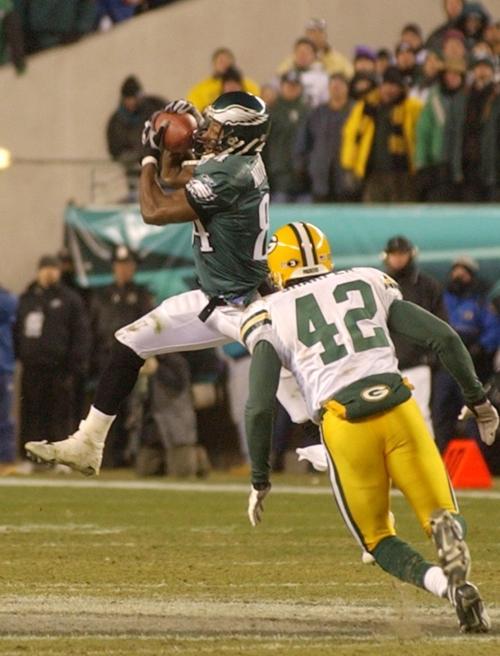 GREEN BAY — Vince Lombardi was the coach in Green Bay the last time the Packers won in Philadelphia.
That pretty much sums up the historical odds the Packers will face when they open the regular season against the Eagles Sunday at Lincoln Financial Field.
Green Bay has lost eight straight regular-season games in Philadelphia since Lombardi led the Packers to a 49-0 rout over the Eagles on Nov. 11, 1962. Two seasons earlier, the Eagles had handed Lombardi the only playoff defeat of his career, a 17-13 loss in the NFL Championship.
And let's not forget the infamous Fourth-and-26 Game, a 20-17 overtime victory for the host Eagles in an NFC divisional playoff game on Jan. 11, 2004.
Anybody associated with the 2010 Packers will tell you those losses will have absolutely no effect Sunday. Different years, different teams, different players.
"A lot of guys on the team are younger and haven't been here that long, so a lot of guys aren't even aware of that (history)," Packers defensive end Cullen Jenkins said. "They don't even put much thought into it."
The Packers offense has had a particularly difficult time during the Philadelphia drought. Green Bay has averaged just 10 points per game in the nine losses and hasn't scored more than 17 points during the skid.
If any offense can reverse that trend, it's this one. Led by quarterback Aaron Rodgers, the Packers' first-teamers scored seven touchdowns in 13 possessions during the preseason.
"Their fans are on you from the time you come through that tunnel," Packers wide receiver Greg Jennings said. "Anytime you're playing (on the road), obviously the home team is playing (with) a downhill mentality. They have that 12th man. You have to come out and kind of punch them in the mouth before they hit you. That's our mind-set."
From the infirmary
Jenkins, who missed the last two games of the preseason with a calf injury, went through all of Wednesday's practice and said he felt "pretty good."
The biggest challenge for Jenkins may be mental and not physical.
"You're always a little nervous out there," Jenkins said of testing his calf. "First day out, you're wondering, 'Should I do this or should I do that?' Because you want to be smart, you don't want to have setbacks."
Jenkins said he expects to play Sunday.
Backup linebacker Desmond Bishop (hamstring) also made it through the whole practice. Backup cornerback Brandon Underwood (shoulder) was limited Wednesday.
Backup linebacker Brady Poppinga missed practice with inflammation in his knee.