GREEN BAY — Kenny Clark wants a new contract and he wants a new football season.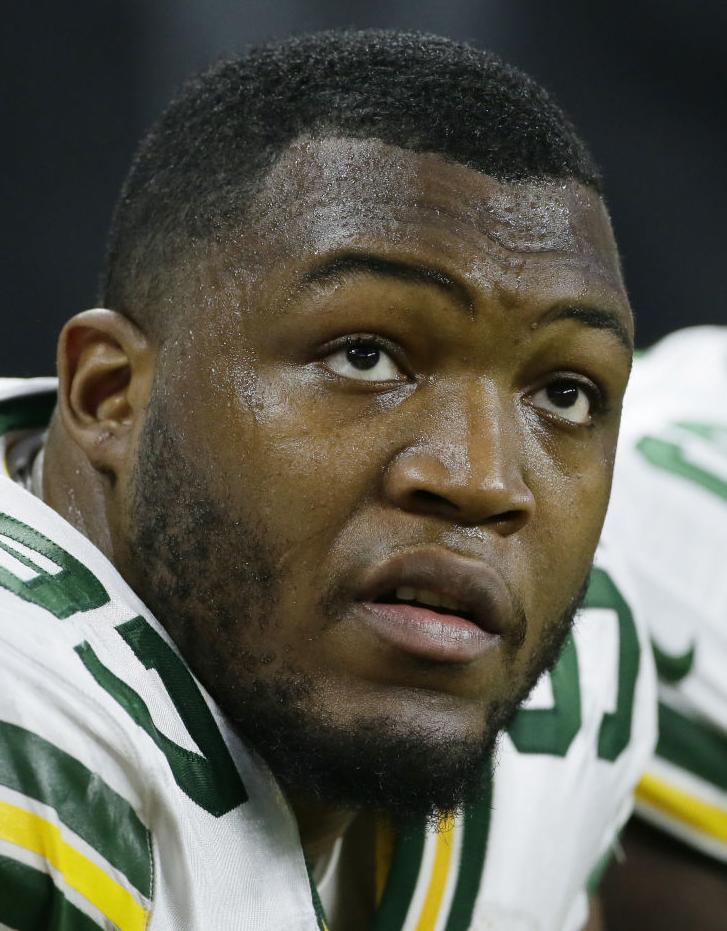 But as he made the 80-minute drive each way from his hometown in Southern California to work out every day during the early stages of the COVID-19 pandemic while his suburban Los Angeles facility, ProActive, was closed, he had a lot of time to think. (And listen to podcasts, audio books and music.)
And as eager as the Green Bay Packers' Pro Bowl nose tackle is to get back to work — and to cash in on his burgeoning stardom — he fully grasps the uncertainty the novel coronavirus has wrought on football and the world as a whole.
So as he prepares to — hopefully — report to training camp on July 28 and get a new long-term contract extension before the Packers are slated to kick off the 2020 season at Minnesota on Sept. 13, he understands full well the impact COVID-19 has had on his livelihood.
"I just think with everything that's going on with COVID-19, and everybody not knowing if there's going to be a season and what's going to happen next year, all of that is affecting the contract and everything," Clark said during an interview on ESPN Wisconsin this week.
"I don't really have a timeline on it of when I want it to get done. They spoke a little bit. The Packers and my agent, they have spoken. So I'm just taking it one day at a time. I understand the business and I understand everything that's going on. So I'm just being patient with everything and just working every day."
The team's first-round pick in 2016, Clark earned his first Pro Bowl nod last season and is one of the NFL's top interior defensive linemen. Still only 24 years old — he turns 25 on Oct. 4 — he's set to play this season on the $9.451 million fifth-year option and would be headed toward free agency next spring without a new deal or being franchise-tagged.
Packers general manager Brian Gutekunst has said on several occasions signing Clark to a long-term extension is a priority, and earlier this offseason he expressed confidence the two sides could work out a deal before the season starts. But that was before COVID-19 shut down sports at all levels and before recent spikes in positive tests raised concerns about MLB, NBA and NHL plans to restart their seasons.
"I think it's important," Gutekunst said before the April draft. "Kenny is a big part of what we do, very important to our defense. I'm optimistic that we'll be able to come to some agreement at some point. These things don't happen quickly, usually. But I think the idea was always sometime this offseason we would start to approach that, and we will."
Clark admitted he and his teammates have their concerns about whether training camp will start on time and whether the season will go on as planned — be it with or without fans in the stands. The NFL Players Association emphasized to agents earlier this week they discuss in-depth the CDC's recommendations for people with COVID-19 risk factors, and Clark said he'd understand if some of his teammates didn't want to risk playing this season.
"It's just really tough right now. The thing is, nobody knows. Nobody knows," Clark said. "Every day is something different. Whether it's the coaches, whether it's the people upstairs, whether it's the NFLPA — nobody knows what's going to happen day to day. So that's just the toughest part right now. I don't know. They have the day for us to report and all that, but you never know. That could change based on everything that's going on. Everything's up in the air. You just never know.
"I'm pretty sure the majority of everybody will be back. I know I sure miss football, and I just miss being in the locker room with the guys. This COVID thing has affected me so much just in my routine, how I go about my offseason. Everything's been a lot different. I've had to adjust to a lot of different things. If somebody doesn't report (to camp) because of it, it's completely understandable. Everybody is leading different lives, and everybody has a lot of different things going on with their families. You never know if you're going to get your kids sick. Anything can happen. It's totally understandable if somebody doesn't want to come back for those reasons."
For his part, Clark wants to get back on the field. He appreciated how coach Matt LaFleur and the coaches made the most of a difficult situation during the team's "virtual" offseason, saying the coaches did an excellent job of installing the playbook and breaking down the finer points of the scheme while not having any on-field practices the way teams normally would during organized team activities or minicamps.
Clark also said entering their third year in defensive coordinator Mike Pettine's scheme and having the same defensive line coach (Jerry Montgomery) likely helped ease the anxiety of such a disjointed offseason.
"That was different, but it was cool," Clark said. "The good thing was that everybody is pretty much a vet in the system now, and we've been with Coach Pettine for three years, and with coach Jerry for three years, so everybody pretty much knows the playbook. The only people who didn't and who needed time to catch up were the people who came in new. And that was easy for them — we were able to figure out ways to help them out."
That said, Clark knows the defense has improving to do — especially in the wake of the team's Jan. 19 season-ending loss in the NFC Championship Game to the San Francisco 49ers, who demolished the Packers defense with 285 rushing yards in a game where quarterback Jimmy Garoppolo attempted just eight passes. As embarrassing as that performance was for the defense, Clark believes it will pay dividends with a motivated group this season — assuming they get to play.
"Knowing the character of our guys in the locker room, I know everybody is going to use it as fuel," Clark said. "We've got a lot of guys who've got to step up this year, and I know in just talking to everybody, I know everybody's excited to get going.
"That was my second time going to the NFC Championship, and not walking off the field being able to say, 'I'm going to the Super Bowl!' I am trying to change that. Getting to the Super Bowl — that's the main goal. That's the first thing Coach LaFleur said (during the first virtual offseason team meeting). 'We've got to get to the Super Bowl.' That's the main goal. So we're excited about it, we're excited about the work and the journey it's going to take. I'm glad everybody got to experience the NFC Championship and knows what it takes to get there."