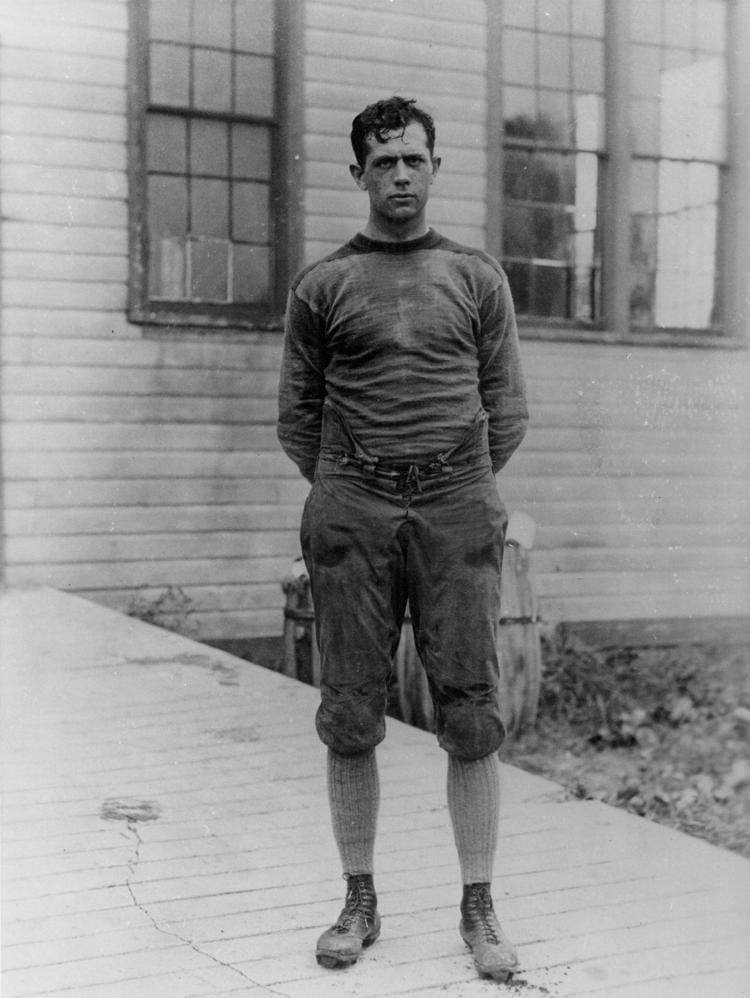 While Earl "Curly" Lambeau may have been the Packers' best-known player in their infancy, Lewellen was perhaps their greatest. In fact, official team historian Cliff Christl maintains that Lewellen is the Packers' most deserving player not in the Pro Football Hall of Fame and is "one of a handful of players who deserves to be in the discussion about the greatest Packers player ever."
Lewellen played nine seasons from 1924 to 1932 and was arguably the Packers' MVP. Playing nearly his entire career in the NFL's pre-stats era (1920-31), there are no official numbers to measure his greatness — although, according to Christl, no player in football scored more touchdowns during that era than Lewellen. Unofficially, he also is among the leaders in rushing, receiving and passing during that period, led the league in interceptions one season and was considered the greatest punter of that era as well.
When Lambeau chose his all-time Packers team after the 1948 season, his two halfbacks were Lewellen and Cecil Isbell — not Pro Football Hall of Famers Johnny Blood, Arnie Herber and Tony Canadeo. And when Blood entered the Hall in 1963, in the first year of its existence, Blood said, "Verne Lewellen should have been in there in front of me and (Cal) Hubbard."
Having completed his law degree at Nebraska during his football career, he served as Brown County district attorney from 1928 through 1932, joined the Packers executive committee in 1950, served as general manager from 1954 through 1958, and was the team's business manager from 1961 to 1967.