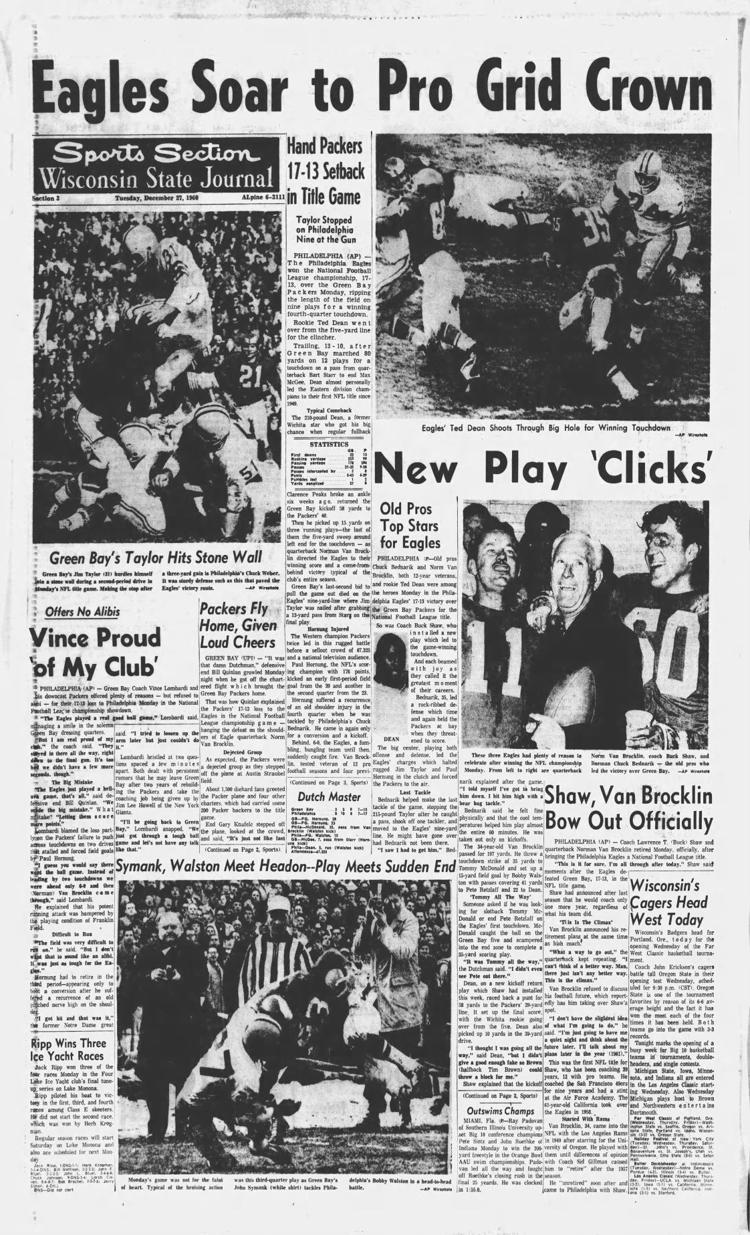 Legendary quarterback Bart Starr lost only one playoff game playing for Vince Lombardi — their first one together, a 17-13 loss to the Philadelphia Eagles at Franklin Field. The Packers had missed the playoffs in Lombardi's first season in 1959, going 7-5. In 1960, they improved to 8-4 and earned a berth in the title game.
"That was a pivotal game in our relationship with Coach Lombardi," guard Jerry Kramer recalled years later. "He had come in '59, worked our butts off. But we weren't sure about him. We went 7-5 that year, and everyone's attitude was, 'We ought to win, as hard as we worked. Is this guy really able to take us all the way?'"
As it turned out — that year — he wasn't. The Packers, playing for their first championship since winning the 1944 NFL title with a 14-7 victory over the New York Giants at the Polo Grounds in New York City, had a 13-10 fourth-quarter lead but fell behind 17-13 in the closing minutes. They got the ball back with 1 minute 20 seconds remaining — playing without star running back Paul Hornung, who had a pinched nerve in his neck — but the drive ended at Philadelphia's 22-yard line when running back Jim Taylor was tackled by Chuck Bednarik and safety Bobby Jackson at the Eagles' 8 as time expired.
The Packers and Starr never lost another playoff game, going 9-0 and winning five championships in the next seven years, a feat even the modern-day New England Patriots haven't matched.
"After the game, Coach Lombardi stood up on an equipment box and addressed the team," Kramer said. "He said he was very proud of the way we played. He told us that we were going to be in a number of NFL championship games in the future and that we would never lose again. And he was right."