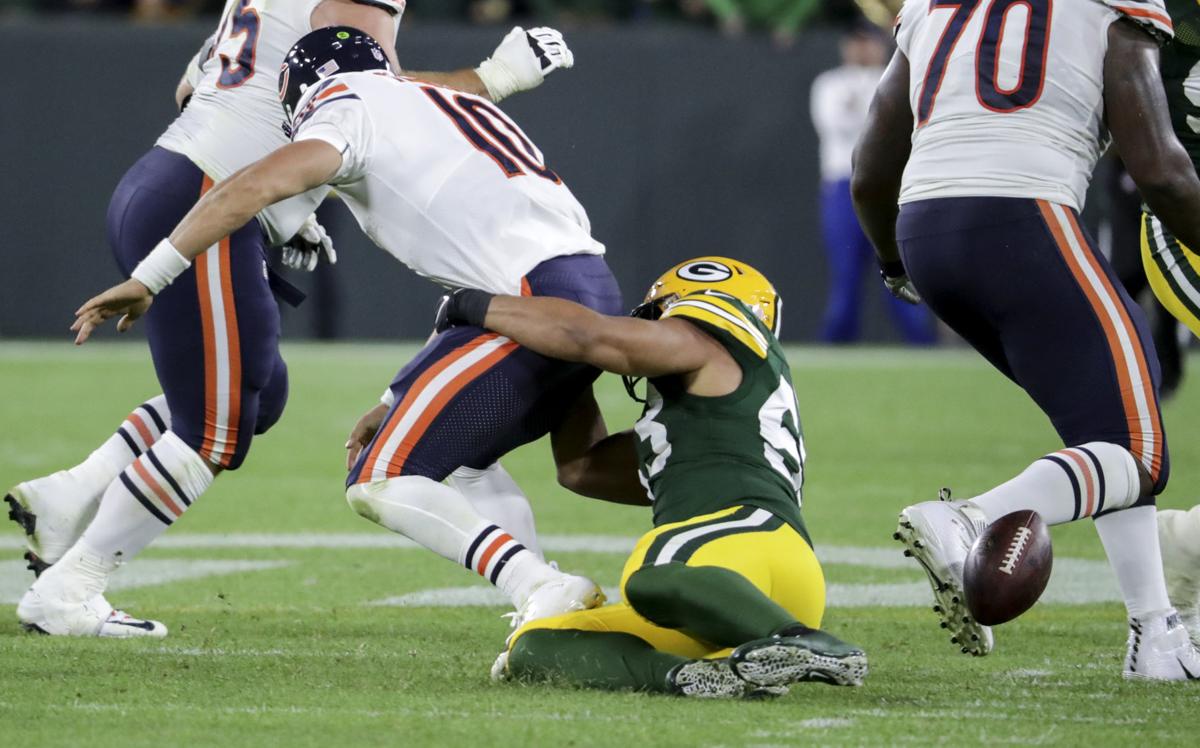 GREEN BAY — Veteran outside linebacker Nick Perry, who was placed on season-ending IR last Saturday with a knee injury suffered in the team's Nov. 11 win over Miami, said Friday that he expects to be back with the team next season, despite a hefty contract and the possibility that the team will seek salary-cap relief by cutting him two years into a five-year, $60 million deal he signed in March 2017.
Perry gruesomely hyperextended his right knee during the second quarter of that game but said Friday he was able to avoid surgery. Nevertheless, his season is over.
"Look, I'm disappointed. I'm just disappointed," said Perry, who had a team-high 11 sacks in 2016 and seven sacks in 12 games last season in 12 games, when he ended the year on IR with ankle and shoulder injuries. "I don't want to dwell into that what-if stuff. It's just where I'm at right now."
You have free articles remaining.
Asked if he thinks his Packers career might be over, Perry replied, "Look, I treat every year as a year to compete and be a team player. To the powers that be that have control over the situations, that's out of my deal. If 'Gutey' (general manager Brian Gutekunst) and everybody else wants me to be back, I'll be back.
"I'm not concerned. My conscience is clear. I'm moving forward in the right direction. Yeah, we're going to be keep rolling."
Jason Wilde offers three keys for the Green Bay Packers (4-6-1) in their Week 13 game against the Arizona Cardinals (2-9) on Sunday afternoon …
If the Packers do move on, they'd actually gain salary-cap space. Perry is due a $4.8 million roster bonus if he's on the team on the third day of the league year in 2019, so if the Packers cut him before that March date they would wipe $10 million off their cap.
"Nothing's changed about my play. But there's a lot of different moving pieces now," Perry said. "The defense is new. Everybody's trying to find their way and what role and where they're at in the defense. All of that is growing pains for sure, but I think moving forward I'll be fine. However way you want to look at it, I'll still be Nick Perry."
Jason Wilde covers the Packers for ESPN Wisconsin. Listen to him with former Packers and Badgers offensive lineman Mark Tauscher weekdays from 9-11 on "Wilde & Tausch" on your local ESPN station.