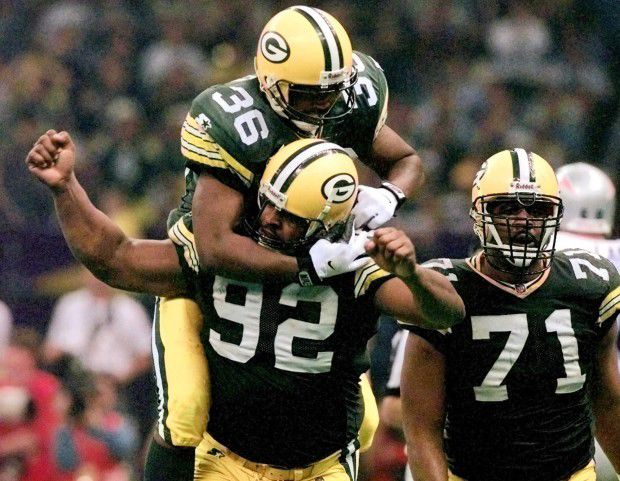 DENVER — The National Football League's annual free agency frenzy officially begins Wednesday, just 39 days after Tom Brady won another Super Bowl and 44 days before Commissioner Roger Goodell takes the stage in Nashville to announce the first overall pick in the 2019 NFL draft.
Le'Veon Bell, Nick Foles, C.J. Mosley and Landon Collins are among this year's headliners cashing in during the 27th year of unfettered free agency, a system that emerged after a Minneapolis federal court ruled in 1992 that the Plan B free agency system of protecting 37 players on a team violated antitrust laws.
A lawyer for the league, Frank Rothman, warned in closing arguments that a verdict for the players could mean "the destruction of the National Football League that we know today."
Modern free agency indeed laid waste to the old way of doing business.
Yet, what rose in its place has been a godsend to the NFL, which is celebrating its 100th season this year. The NFL wouldn't be the gigantic force it is in society and sports today without free agency empowering players with freedom and endowing long-suffering franchises and their fans with hope.
"I think free agency's been great for the game for a lot of reasons," said Joe Horrigan, executive director of the Pro Football Hall of Fame. "Look at us, we have a whole season now for the fan. It's keeping the NFL front of mind 24/7, seven days a week, 365 days a year."
Without free agency, the Green Bay Packers wouldn't have returned to glory in the 1990s; the second chapter of Peyton Manning's magnificent career might have gone unwritten; the New Orleans Saints wouldn't have been able to parade the Lombardi Trophy down Bourbon Street; and Deion Sanders might not have earned two nicknames and two Super Bowl rings, one in San Francisco and another in Dallas.
Federal judge David Doty threatened to implement his own plan if team owners and the players' union couldn't agree on a free agency system following the league's loss in court in 1992.
What finally won over the hardliner owners was the inclusion of a franchise tag and the coupling of a salary cap to control costs. The first salary cap was $34.6 million in 1994. Now, it's $188.2 million.
The most significant free agent signing in NFL history occurred when the new system went into effect in the 1993 offseason: Reggie White chose Green Bay in a shocker that shifted the balance of power in the NFL and foretold free agency's boom and boon.
"What was beautiful about that was everybody was fearful of free agency, fearful that all the best teams would stockpile all the greatest players and they'd all go to one place," Horrigan said. "Well, the salary cap that came with free agency prevented that, No. 1. But then Reggie to Green Bay kind of suggested that the system was good for all."
White teamed with Brett Favre to lead the Packers' resurgence that ended a 30-year title drought.
Manning's arrival in Denver two decades later also transformed a franchise that was far removed from its glory days.
After missing the 2011 season with a neck injury, Manning was cut loose by the Colts, who were turning to Andrew Luck. The Broncos won the Manning sweepstakes, which made it easier for general manager John Elway to lure other free agents such as DeMarcus Ware, Emmanuel Sanders, Aqib Talib and T.J. Ward, the emotional backbone of the team that won Super Bowl 50 in Manning's farewell.
Somebody asked Elway at the introductory news conference what he would have done had Manning turned him down.
"Plan B?" replied Elway. "We don't have a Plan B. We're going with Plan A."
Sort of like the NFL had to do when the players decertified their union three decades ago and took the league to court in the face of long-standing fierce opposition to free agency.
"The pushback was huge, going back to 1969 and '70 with owners and labor-player management," former commissioner Paul Tagliabue said.
The issue led to the 1987 players strike and owners' infamous use of replacement players.
"Dan Rooney (the late chairman of the Pittsburgh Steelers) talked about some form of free agency then, but the majority of the owners' committee would have no part of free agency," Tagliabue said. "Then we came up with Plan B."
Owners unilaterally imposed Plan B free agency in 1989 with the absence of a labor agreement, giving teams the right to protect 37 players on their 47-man rosters from becoming free agents.
"They weren't trying to satisfy the players association, they were trying to satisfy the courts," Horrigan said. "They thought they could get limited free agency and (union chief) Gene Upshaw kind of chuckled at how transparent that was: 'That's not free agency; that's making available your castoffs.'
"And the judge also saw through it," Horrigan said.
While some players switched teams, all the really good players were still stuck.
"We knew then it did not make any sense," players agent Donald Yee said. "But to be fair, the owners were simply grasping at anything to present to the courts that seemed reasonable. I represented a reserve player who had never played, and all of a sudden, he was exposed in Plan B and he had numerous offers from other teams. His own veteran teammates were jealous and upset. It was a laughable situation."
"When the CBA came into effect in 1993, there was more of a middle class within the roster, and it was difficult for any young player to play, or much less make the active roster," Yee said. "On the vast majority of rosters now, there is no middle class, and this certainly affects the product quality on the field. If a highly paid star is sidelined, often an inexperienced younger player has to step in."
Both sides will try to tweak free agency again in the next round of labor negotiations.
"Ultimately, fan response carries the day," Yee said. "If the fans don't like the product and reject it, that will affect owners and the union, and they'll have to work together to come up with a fix. Every 'fix' is a balance of competing interests, and there will be merit to a number of potential innovations."
---
Top 10 NFL free agents of all time
1. DE Reggie White, 1993 Green Bay Packers.
White stunned the NFL by choosing Green Bay after a whirlwind tour in the first offseason of unfettered free agency. His arrival at age 32 signaled a new era for the Packers, who hadn't found much success since the Vince Lombardi teams of the 1960s. White teamed with Brett Favre for a long run of success that included a win over the Patriots in Super Bowl 31. He was enshrined in the Pro Football Hall of Fame in 2006.
2. QB Peyton Manning, 2012 Denver Broncos.
Manning was coming off neck fusion surgery that sidelined him in 2011 when the Colts released him so they could turn their team over to rookie Andrew Luck. Despite the uncertainty over his health, Manning was courted by several teams and chose the Broncos. He set numerous passing records in Denver and led the Broncos to two Super Bowls, losing to the Seahawks in 2014 but beating the Panthers two years later in the final game of his storied career.
3. QB Drew Brees, 2006 New Orleans Saints.
Brees hit the open market at age 27 after he sustained a serious injury to his throwing shoulder in the 2005 season finale. The Chargers turned to Philip Rivers, whom they had acquired in a draft-day trade in 2004, and Brees became the rare young QB to get to test free agency. He chose New Orleans, which itself was making a comeback from Hurricane Katrina. The Saints won their only Super Bowl in 2010, over the Colts. Last season, Brees surpassed Favre for most career completions.
You have free articles remaining.
4. DB Deion Sanders, 1994 San Francisco 49ers, 1995 Dallas Cowboys.
After five seasons with the Atlanta Falcons, Sanders went to San Francisco and helped the 49ers win the Super Bowl over the San Diego Chargers. Then he promptly left for Dallas in 1995 and helped lead the Cowboys to a Super Bowl victory over the Pittsburgh Steelers. Also a "prime time" kick returner, his stay in Dallas also included three first-team All-Pro honors, and Sanders was inducted into the Pro Football Hall of Fame in 2011.
5. TE Shannon Sharpe, 2000, Baltimore Ravens.
After winning back-to-back Super Bowl rings in Denver, Sharpe went to the Ravens and promptly won another. He had a 96-yard touchdown catch in the AFC championship game. In his two seasons in Baltimore, Sharpe broke tight end records for career catches, yards and touchdowns, all marks that were previously held by the man who signed him, ex-Ravens general manager Ozzie Newsome. Sharpe was inducted into the Pro Football Hall of Fame in 2011.
6. DB Charles Woodson, 2006 Green Bay Packers.
Woodson was considered one of the biggest risks to hit the open market because he hadn't played a full season in four years and only played in six games during his final season in Oakland. The Packers were his only suitors and he rewarded them with a career comeback that included NFL Defensive Player of the Year honors in 2009 and a Super Bowl ring after the 2010 season.
7. QB Kurt Warner, 2005, Arizona Cardinals.
Not only did Warner go from grocery clerk to NFL MVP and Super Bowl champ while orchestrating the "Greatest Show on Turf" in St. Louis, he had another career comeback in him with the Cardinals. After starting 3-12 in Arizona and getting benched for Matt Leinart, he won back his starting job and led the Cardinals to an improbable appearance in Super Bowl 43, where they lost 27-23 to the Steelers. Enshrined in the Hall of Fame in 2017.
8. QB Rich Gannon, 1999, Oakland Raiders.
Not much was expected of the 34-year-old journeyman when he joined a middling Raiders team and its young head coach, Jon Gruden. But Gannon flourished with his fourth NFL team, making four consecutive Pro Bowls, two All-Pro teams and three trips to the playoffs. He was the league's MVP in 2002 at age 37 and led the Raiders to Super Bowl 37 against Tampa Bay.
9. WR Jerry Rice, 2001, Oakland Raiders.
Although he was in the twilight of his incredible career when crossed the bay at age 39, Rice posted two more 1,000-yard receiving seasons after leaving the 49ers, finishing with an NFL record 14 such years. The Raiders' last taste of glory came with Rice. In 2001, they lost the infamous "Tuck Rule" game against Tom Brady and the Patriots, and a year later they made it to the Super Bowl, where they lost to Tampa Bay.
10. K Adam Vinatieri, 2006 Indianapolis Colts.
The only player to score 1,000 points with two franchises, Vinatieri won three Super Bowls in his decade in New England, then another in Indy. The 46-year-old kicker is the NFL's oldest active player. Last season, he broke Morten Andersen's league record for field goals made and now has 690. He's the league's all-time scoring leader with 2,600 points and his 32 career playoff games are second behind former teammate Tom Brady.
10a. RB Curtis Martin, 1998, New York Jets.
A special category for this one because Martin was a restricted free agent. In his second season as Jets coach, Bill Parcells stunned the NFL when he signed his former franchise running back in New England away from the Patriots with a $36 million deal, parting with first- and third-round draft picks. Martin helped the Jets reach the AFC championship in his first season in New York and won the NFL rushing title in 2004 at age 31. Enshrined in the Hall of Fame in 2012.
Honorable mentions
DB Rod Woodson, 1998 Ravens
WR Ed McCaffrey, 1995 Broncos
DL Simeon Rice, 2001 Buccaneers
LB James Farrior, 2002 Steelers
RB Priest Holmes, 2001 Chiefs
G Steve Hutchinson, 2006 Vikings
LB Mike Vrabel, 2001 Patriots
LB Ken Norton Jr., 1994 49ers
QB Brett Favre, 2009 Vikings
CB Troy Vincent, 2006 Eagles
QB Jake Delhomme, 2003 Panthers
QB Brad Johnson, 2001 Buccaneers
LB Bryce Paul, 1995 Bills
LB London Fletcher, 2007 Redskins
WR Plaxico Burress, 2005 Giants
S Tim McDonald, 1993 49ers.
LB Hardy Nickerson, 1993 Buccaneers
LB Keven Greene, 1993 Steelers, 1996 Panthers, 1997 49ers, 1998 Panthers
DT La'Roi Glover, 2002 Cowboys.
DT Justin Smith, 2008 49ers.
WR Keenan McCardell, 1996 Jaguars, 2002 Buccaneers