Green Bay Packers general manager Brian Gutekunst, in the span of one answer during a pre-NFL draft news conference earlier this week, made a perfectly reasonable case for moving up in the first round and another for staying put.
The Packers have 11 picks heading into the three-day event that begins Thursday, including four of the first 59 selections. That's plenty of ammunition for Gutekunst to make a run at one of the elite wide receivers in the draft.
But Gutekunst should resist the urge to part with any of those picks in the first two rounds because, while wide receiver is a glaring need, it's not the only hole to fill as Green Bay tries to remain one of the elite teams in the NFC.
Make no mistake, Gutekunst needs to find a wide receiver (or two) after trading away star Davante Adams to the Las Vegas Raiders and also losing Marquez Valdes-Scantling to free agency. But it would require parting with a premier pick to move up far enough in the first round to grab one of the four elite receivers in this draft class: USC's Drake London, Ohio State's Garrett Wilson, Alabama's Jameson Williams or Ohio State's Chris Olave.
Instant-impact rookies at that spot such as JaMarr Chase and Jaylen Waddle in 2021, and Justin Jefferson and CeeDee Lamb the previous season, make it tempting to consider a big move up to get Wilson, London or even Williams, who's coming off an ACL injury. It'd certainly make Packers fans feel better about a wide receiving depth chart that currently has Allen Lazard, Randall Cobb, Sammy Watkins and Amari Rodgers in the prime spots.
While drafting a wide receiver among those four picks in the first two rounds is a must, Gutekunst should use the other three selections to get stronger at other positions.
The Packers need another edge rusher. Rashan Gary and Preston Smith are a solid 1-2 punch, but Smith isn't getting any younger and a defense can never have enough players who can provide pressure from the outside.
They need a right tackle after releasing Billy Turner in a salary-cap move.
Finding a difference-maker at tight end, where Robert Tonyan is coming off injury, should also be a priority.
Even after the signing of Jarran Reed, finding another defensive lineman to provide quality depth on a front led by Kenny Clark would be smart.
Safety and inside linebacker are also areas that could be addressed if the right player falls to the Packers.
The Packers can't plug all those gaps on Thursday and Friday, but it'd be prudent to take as many swing as possible in an attempt to find difference-makers rather than going for the home run ball by sacrificing picks to grab one of the top players in a wide receiver class in which there's not a consensus best choice.
"I think you've got to be careful of falling in love with players," Gutekunst said. "Because then you start chasing things and getting out of whack value-wise. So, you'd love for (the draft) to come to you, but at the same time, I think you have to be realistic about where you're picking and where the strength of the draft is. And if it makes sense to move to a particular area to help your football team, I think you have to be willing to do that."
Staying at No. 22 and No. 28 in the first round should leave the Packers with options among the Tier 2 group of receivers. Arkansas' Treylon Burks may still be around when Green Bay's first pick comes around. Penn State's Jahan Dotson, Georgia's George Pickens and North Dakota State's Christian Watson are potential candidates at the No. 28 spot.
"We'll see what's available," Gutekunst said, "and I think a lot of it is just going to be how the draft falls."
Indeed, if a player such as Olave drops into the late teens, Gutekunst would have a decision to make. Moving up in that scenario likely would require parting with a third-round pick and that'd be a sensible move to make.
But Gutekunst has strength in numbers heading into this draft and should do everything he can to come out of it with four of the top 60 players becoming Packers. Finding a wide receiver is imperative, but it's far from the only order of business for Gutekunst and Co.
A Packers' dozen: 12 possibilities for Green Bay with its pair of first-round picks in the NFL draft
1. Treylon Burks, WR, Arkansas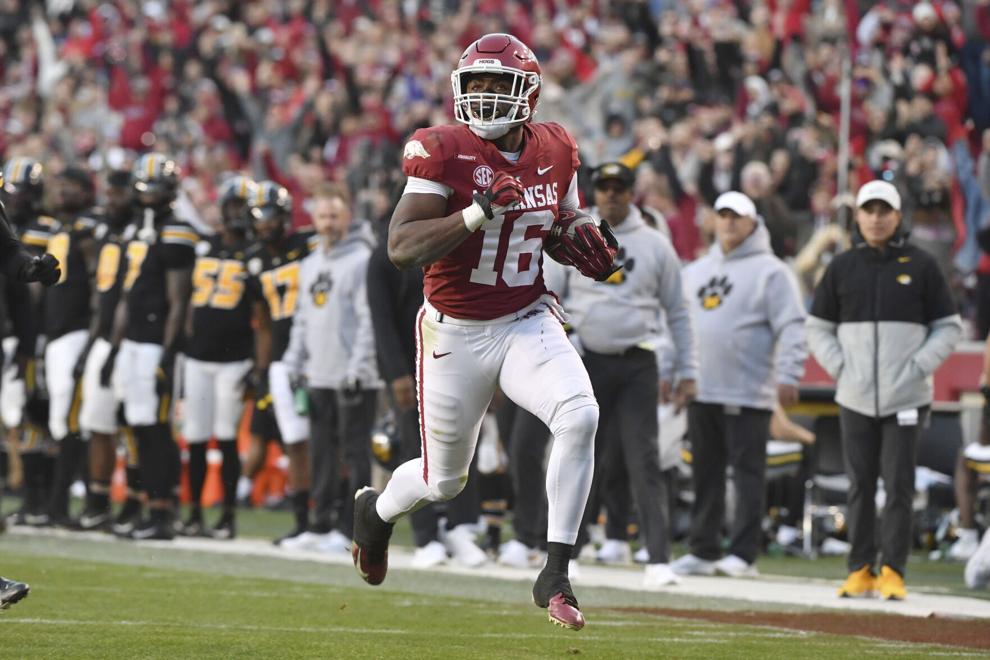 The 6-foot-2, 225-pound Burks came to Green Bay for one of the team's top-30 visits and bears some resemblance to unhappy San Francisco 49ers do-everything weapon Deebo Samuel, whom some fans would like to see the Packers acquire in a trade. While Burks, who caught 66 passes for 1,104 yards and 11 touchdowns last season, has some growing to do as a route-runner, he has the kind of size, athletic ability and football skill set that would fit the Packers' offense to a T.
2. George Karlaftis, EDGE, Purdue
The 6-foot-3, 266-pound Karlaftis, who grew up in Greece playing water polo, came to the United States as an eighth grader and was immediately drawn to football. He stayed home to play for the Boilermakers, turning down much more prominent schools' offers, and had 14.5 sacks and 30.5 tackles for loss in three seasons at Purdue. Powerful and disruptive, he's still scratching the surface of the player he can be.
3. Chris Olave, WR, Ohio State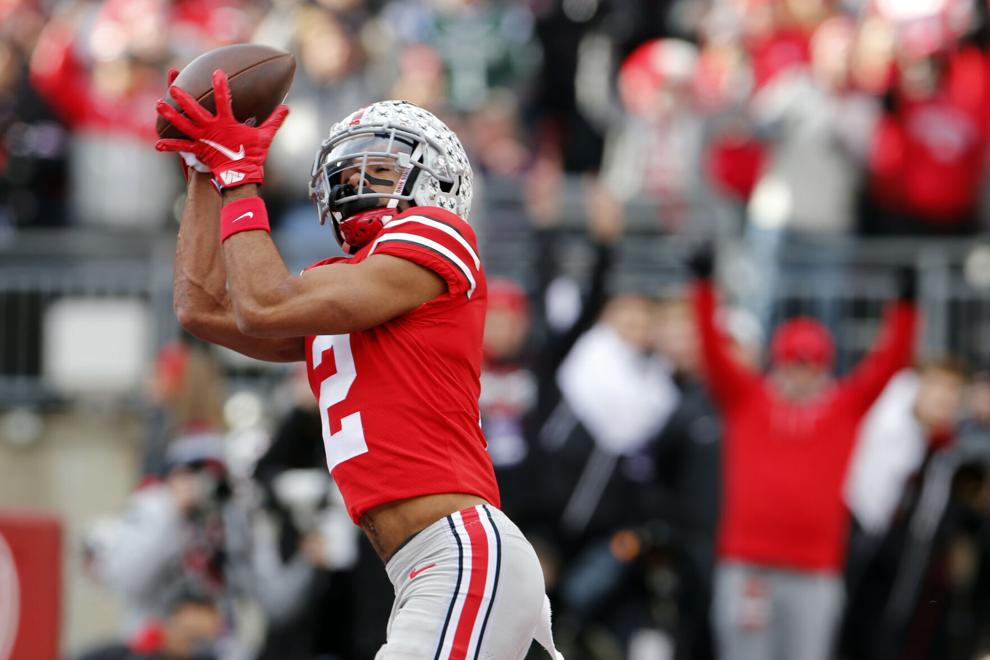 Although he figures to go after fellow Buckeyes wide receiver Garrett Wilson, the 6-foot-0, 187-pound Olave might turn out to be the best receiver in this draft. He caught 65 passes for 936 yards and 13 TDs last season, and he might be the closest thing to a finished product of any of the wideouts in this class.
4. Jahan Dotson, WR, Penn State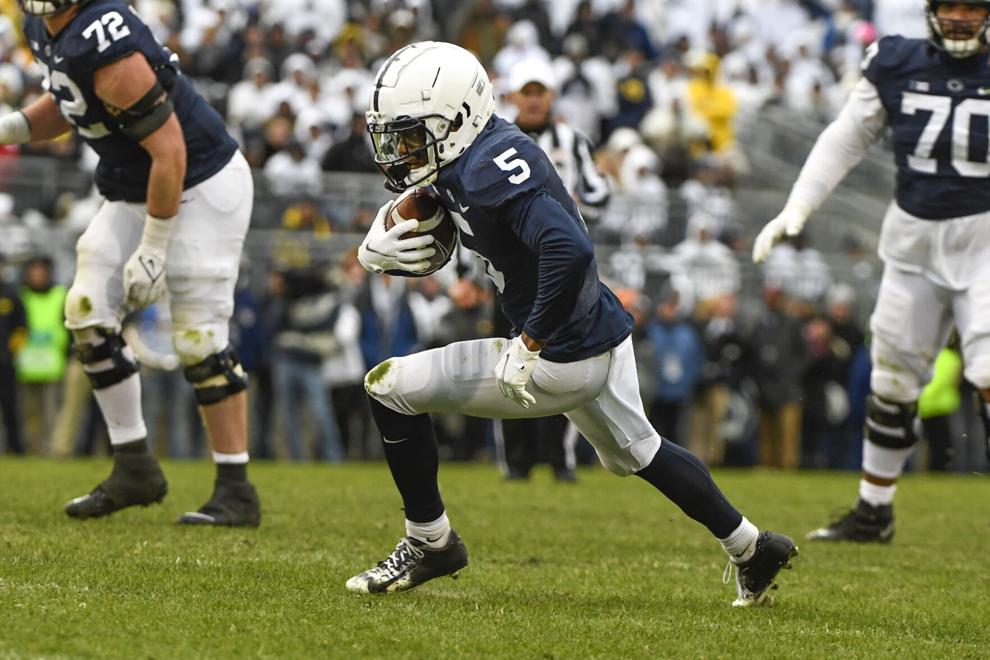 Packers general manager Brian Gutekunst and two of the Packers' personnel staffers attended the Nittany Lions' on-campus workout last month, and they surely were watching the 5-foot-10, 178-pound Dotson, who caught 91 passes for 1,182 yards and 12 TDs last year. He has outstanding speed, is a very good route runner and has terrific ball skills, but he needs to get stronger at the next level.
5. Jordan Davis, DT, Georgia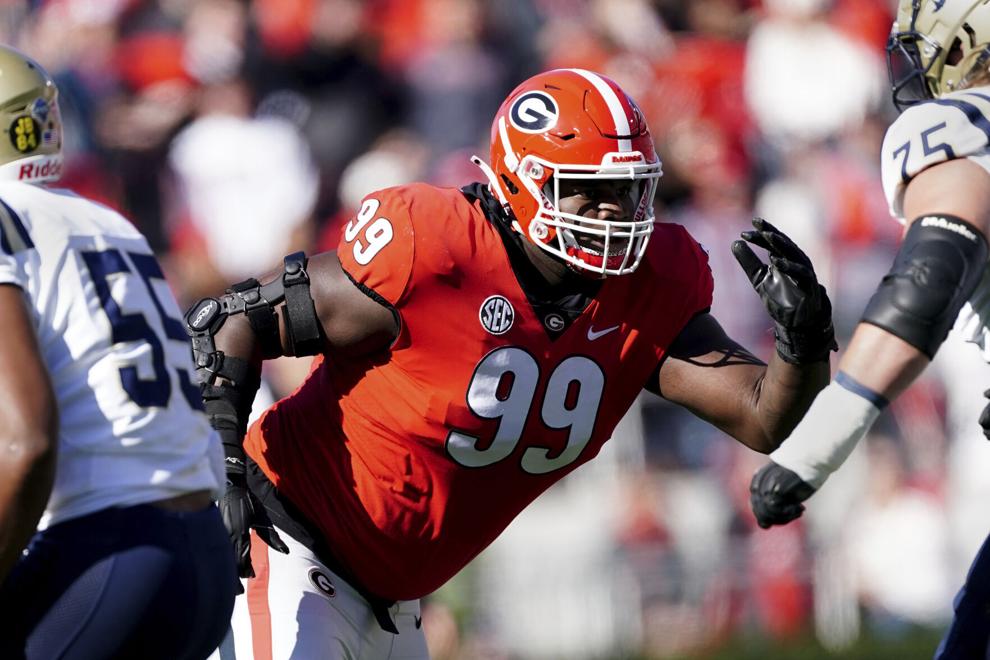 The 6-foot-6, 341-pound Davis is a ridiculous athlete for his size, having run a 4.78-second 40-yard dash and scored off the charts on the Relative Athletic Score scale. If there's a run on wide receivers and Davis is still on the board when the Packers are on the clock, he would be a steal.
6. George Pickens, WR, Georgia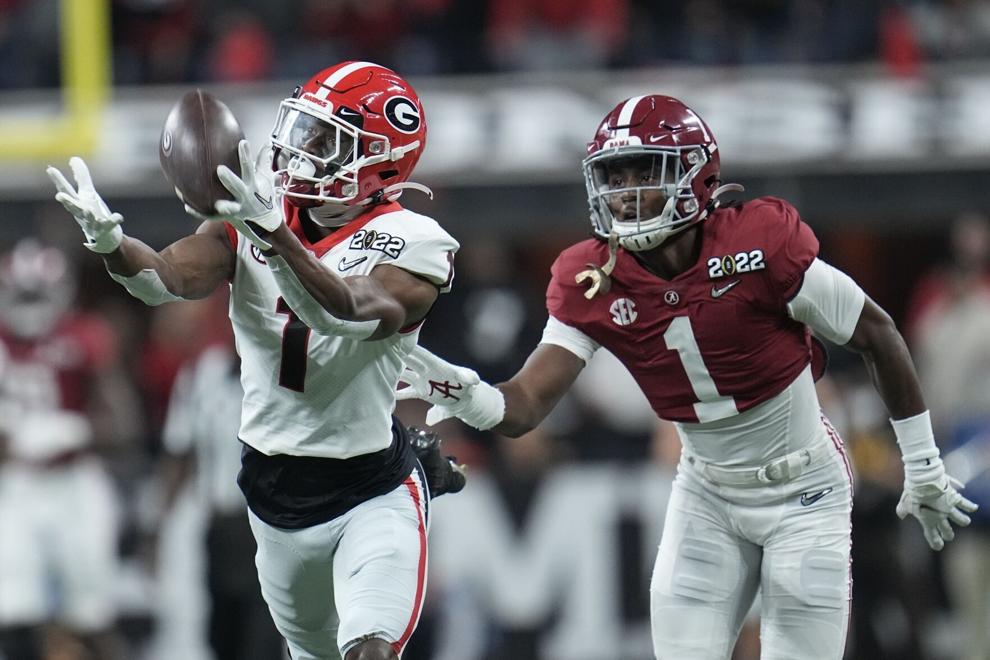 Like Burks, the 6-foot-3, 195-pound Pickens came to Green Bay on a top-30 visit, at least in part because the Packers wanted to get a look at his surgically repaired knee. Having torn his ACL in spring practices, Pickens was able to get back on the field down the stretch and had a 52-yard catch against Alabama in the national championship game on Jan. 10. He patterns his game in part after Davante Adams, the ex-Packers star he'd be replacing.
7. Arnold Ebiketie, EDGE, Penn State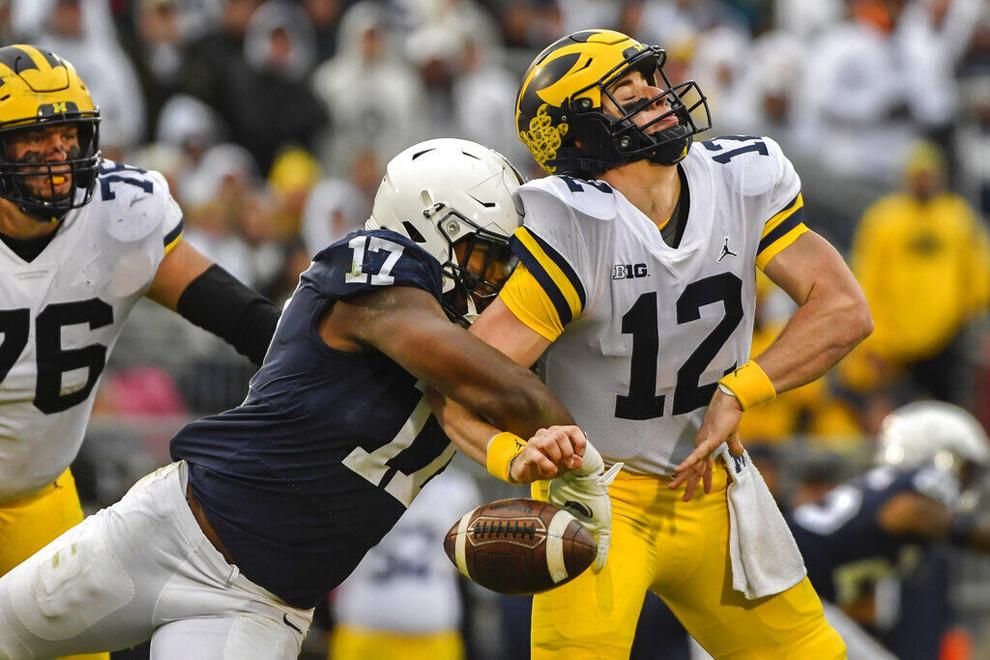 The 6-foot-2, 250-pound Ebiketie, who surely had the Packers' eyes on him during pro day in Happy Valley, was born in Cameroon and came to Washington, D.C. at age 12. After starting his college career at Temple, he transferred to Penn State and had a breakout 2021 season (17 tackles for loss, 9.5 sacks). Being a one-year starter should give teams pause, but his athleticism and potential are tantalizing.
8. Daxton Hill, S, Michigan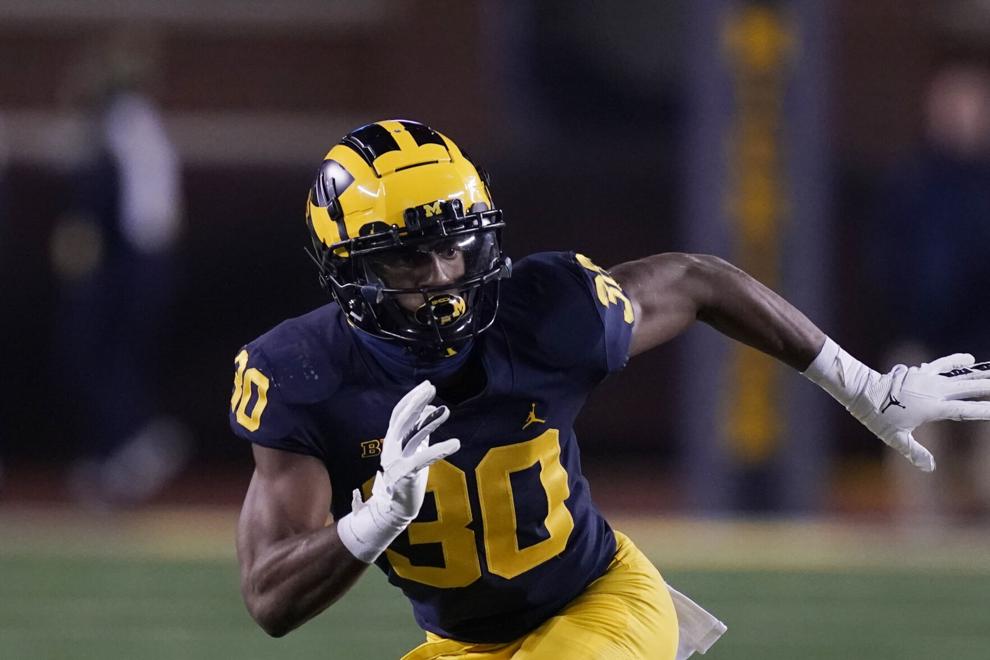 The 6-foot-0, 191-pound Hill only had four career interceptions for the Wolverines, but he's versatile, fast (4.38-second 40), a smooth athlete and has a high football IQ. While not an immediate need for Green Bay, both starting safeties (Adrian Amos, Darnell Savage) have contracts nearing the end. Hill could fill that void long-term and also contribute right away.
9. Abraham Lucas, OT, Washington State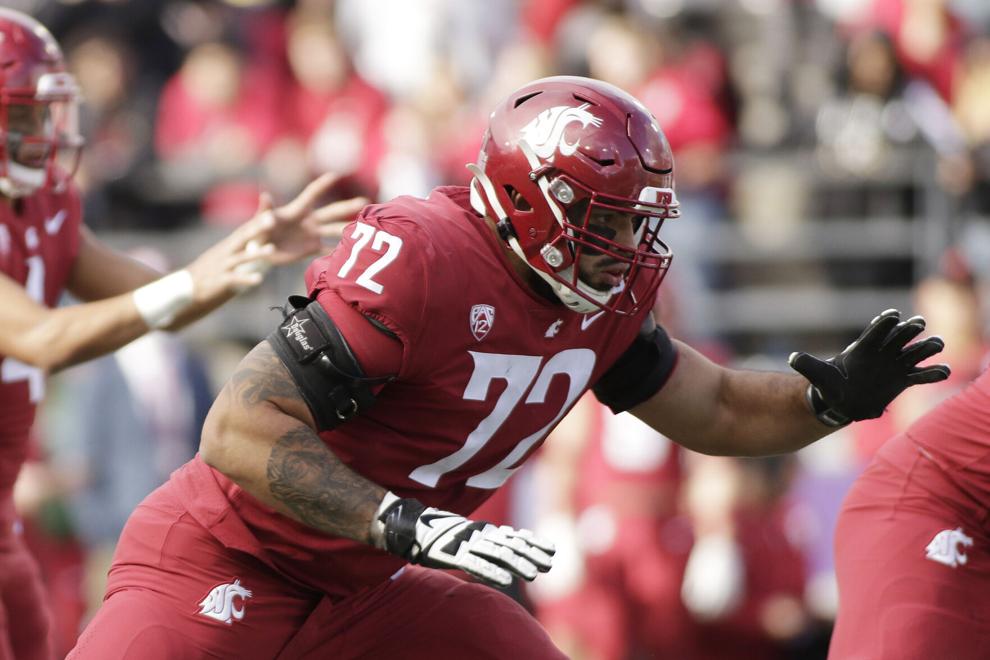 The 6-foot-6, 315-pound Lucas came to Green Bay as one of the team's top-30 visits, and while he might still be on the board in the second round, the Packers could certainly nab him toward the end of Round 1. With his terrific size and deft feet, he could fill the Packers' right tackle opening from Day 1.
10. Trey McBride, TE, Colorado State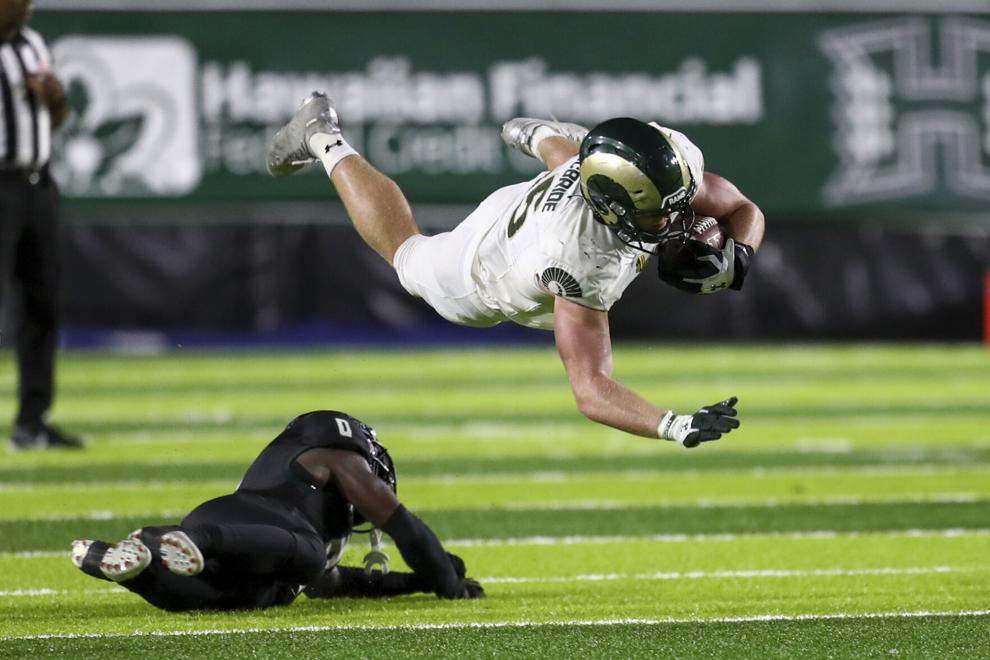 There might not be a first-round tight end in this draft, but if one does go in the first 32 picks, it'll be the 6-foot-3, 246-pound McBride, who caught 90 passes for 1,121 yards and a touchdown and won the John Mackey Award as the country's best tight end. He can get the job done both as a pass-catcher and a blocker, and while the Packers could wait until later to get a much-needed tight end (UCLA's Greg Dulcich perhaps?), McBride is an interesting prospect.
11. Christian Watson, WR, North Dakota State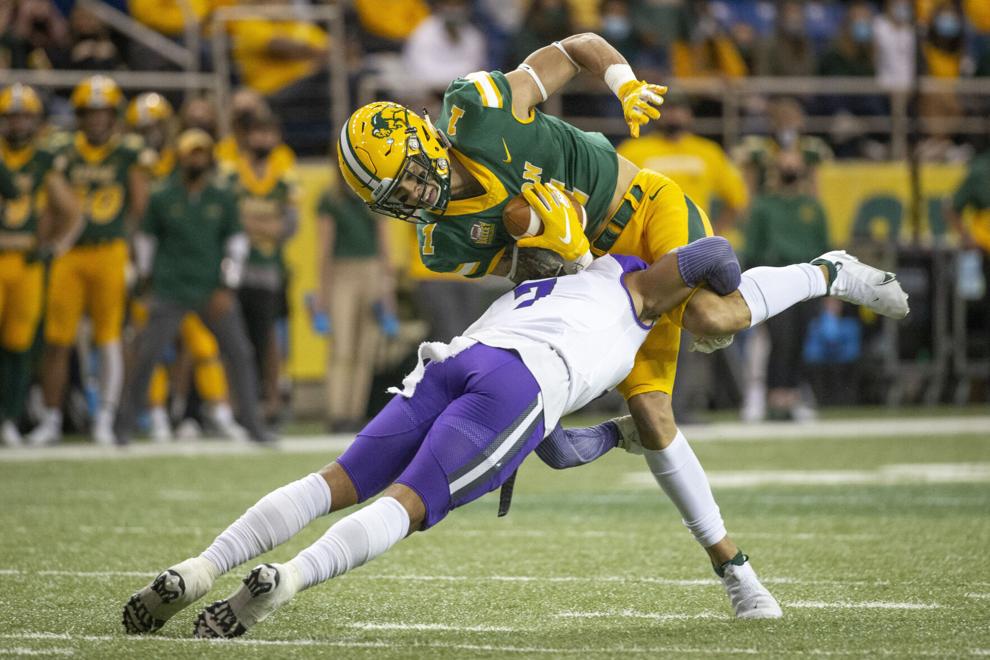 The son of a former Packers draft pick (Tim Watson, a sixth-rounder in 1993), the 6-foot-4, 208-pound Watson ran a blazing 4.36-second 40 and might be the most talented wideout in the draft. The level of competition he faced at NDSU wasn't ideal, and he might be a target in the second round, especially if the Packers are wiling to move up from No. 53 or 59.
12. David Ojabo, EDGE, Michigan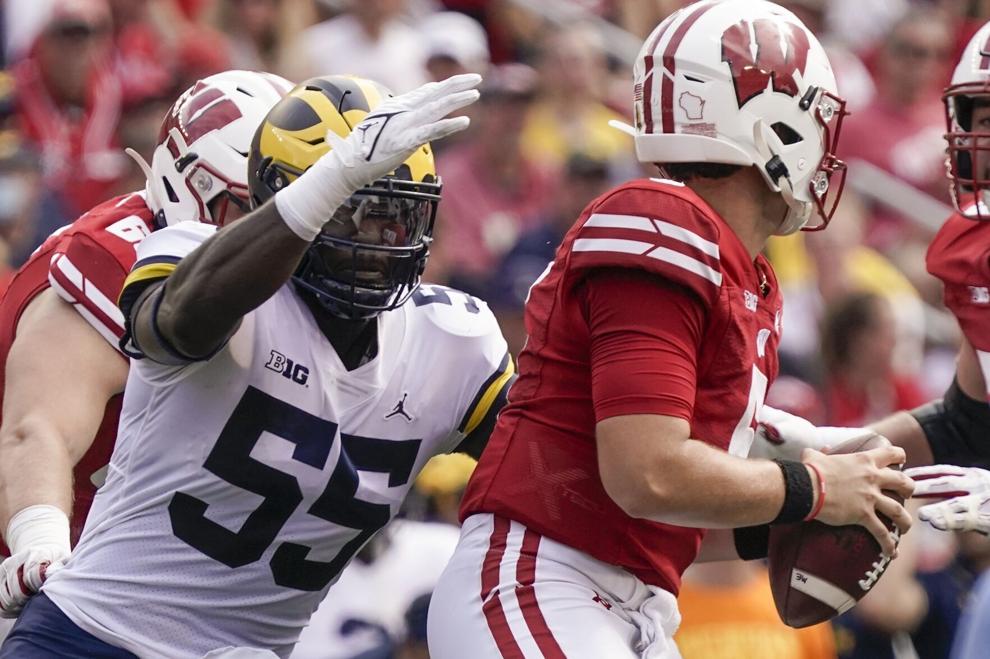 There are actually two more Big Ten edge rushers beyond Karlaftis and Ebiketie who could be on the board and appeal to the Packers: The 6-foot-4, 250-pound Ojabo and Minnesota's Boye Mafe. Ojabo, who tore his Achilles' tendon during his on-campus pro day in Ann Arbor, would be a colossal value given his talent, but the injury means he's not going to help his team right away. The 6-foot-3, 261-pound Mafe, a two-year starter for the Gophers, is a work in progress but his potential is intriguing.