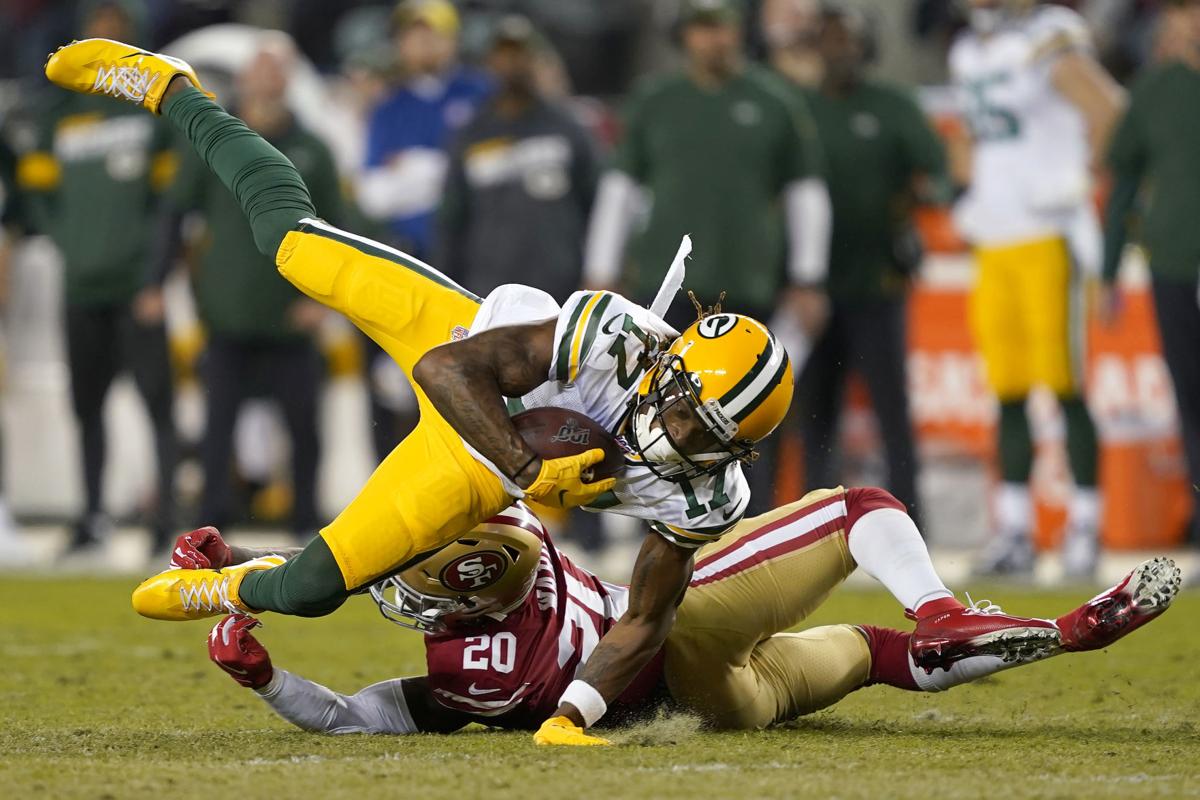 GREEN BAY — Aaron Rodgers understood what the numbers showed, but he wasn't buying it. Numbers never lie? Sometimes they do, at least as far as the Green Bay Packers quarterback was concerned.
Yes, Rodgers admitted, the Packers offense had been horrendous in Sunday night's 37-8 road loss to the San Francisco 49ers — the team's second bad offensive performance and second loss in a three-game span, having also stunk it up in a 26-11 loss to the Los Angeles Chargers on Nov. 3.
But two clunkers in the three games No. 1 wide receiver Davante Adams has played since his return from a four-game absence due to a turf toe injury? That's a coincidence, not a cause-and-effect — at least in Rodgers' book.
Even though Rodgers threw for just 104 yards — the fewest of his career in a game in which he attempted at least 30 passes — and the Packers were 0-for-13 on third downs before Rodgers went to the bench late in the fourth quarter with the game out of hand.
"I think we were just pretty bad in the passing game (against the 49ers). I don't think it had anything to do with 'Tae,'" Rodgers said of Adams. "We're going to try to get him his touches, but when you go 0 for 13 or whatever on third down when I was in there, that's not going to get it done."
Nonetheless, the numbers are hard to dismiss.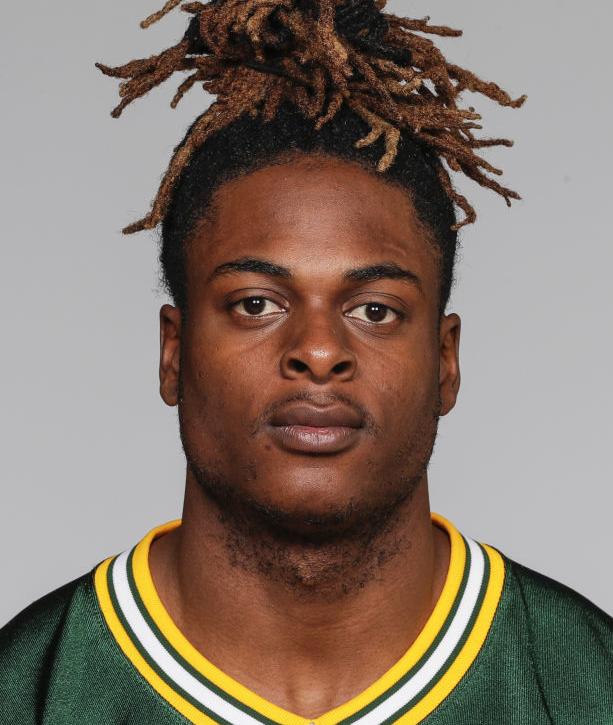 After going 4-0 while Adams was out and averaging 32.5 points and 409.3 yards per game, the Packers are 1-2 since Adams' return and are averaging 14.3 points and 256.7 yards per game. Their one victory was a 24-16 decision over Carolina on Nov. 10, when Adams caught seven passes for 118 yards. In that game, Adams was targeted on 10 of Rodgers' 29 pass attempts.
In the Packers' two losses since his return, Adams caught seven passes for 41 yards against the Chargers, being targeted on 11 of Rodgers' 28 attempts; and he caught seven passes for 43 yards against the 49ers, including his first touchdown of the season, and was targeted on 12 of Rodgers' 30 pass attempts. Rodgers also hit him on a successful 2-point conversion.
All told, Adams has caught 21 passes for 202 yards and a touchdown on 33 targets, and Rodgers has targeted Adams on 33 of his 87 attempts — 37.9 percent.
When asked about Adams' return coinciding with the offense's reduced productivity, LaFleur said there are "multiple variables" that have gone into the Packers' subpar performances over the past month but did acknowledge perhaps he and Rodgers have made too much of a concerted effort to get Adams involved.
You have free articles remaining.
"I do think we've maybe been overly reliant to put him in spots to get the ball," LaFleur said. "I just think we have to do a better job as a staff, all-in-all."
More troubling, Adams' return has also coincided with running back Aaron Jones — the Packers' only other skill-position player who tilts the field in their favor — being utilized less and less in the passing game despite Jones having caught seven passes for 159 yards and two touchdowns in the Packers' Oct. 28 victory at Kansas City.
In the four games Adams missed, Jones had 22 receptions, 280 receiving yards and three touchdowns, contributing to an NFL-high 551 total yards from scrimmage during that time span. In the past three games? Jones has been targeted only one time, and all he has to show for it is one reception for a 1-yard loss against the Panthers.
On the ground, Jones carried 55 times for 271 yards (4.93 yards per carry) and four touchdowns while Adams was out; in the three games since Adams' return, Jones has carried 34 times for 161 yards (4.74 yards per carry) with three touchdown runs against the Panthers. Against the 49ers, he had 13 carries for just 38 yards.
"We definitely need to involve him more," LaFleur said. "I think a little bit (against the 49ers) was a product of that scheme. There's not a lot of (opportunities) for the backs (against that defense) and then when we tried to get the ball to the backs out of the backfield, they did a nice job of having vision on our halfbacks.
"That falls on me right there. I've got to do a better job of making sure he's in the game when some of those plays are called for the halfbacks."
For his part, Adams didn't seem overly concerned about the offense's inconsistencies since his return.
The Packers offense, which ranks 21st in total offense (341.6 yards per game) and tied for 12th in scoring offense (23.5 points per game), has five games remaining, and only two are against a defense that is currently ranked in the top half of the NFL in total defense or scoring defense: The Giants (27th in yards, 29th in points), Washington Redskins (22nd in yards, 23rd in points), Minnesota Vikings (15th in yards, sixth in points), Chicago Bears (fourth in yards, fourth in points) and Detroit Lions (29th in yards, 25th in points).
"One week you guys (in the media) are saying we're rolling, one week you're saying we're terrible," Adams said. "We can't please the outside, we've just got to figure out what works for us and move the ball and score points. We've been doing that pretty consistently over the past month and a half. (Against San Francisco) we didn't do that, so now we suck, apparently. But we'll take a look in the mirror and we'll fix it and be ready to go."
---
Photos: Green Bay Packers fall to San Francisco 49ers
49ers 37, Packers 8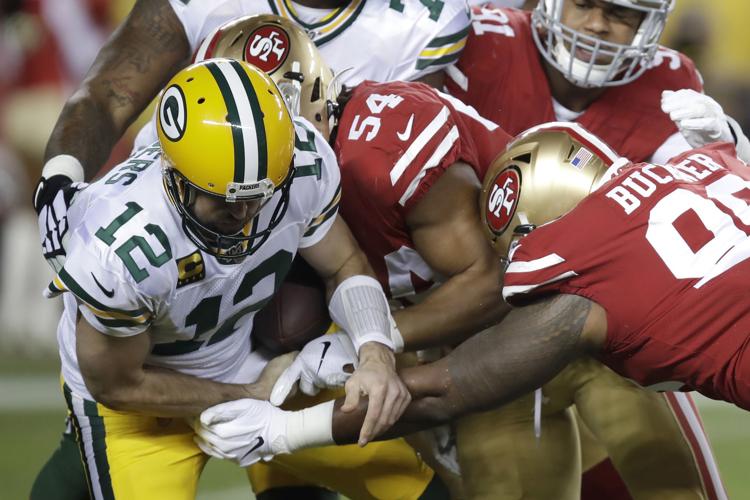 49ers 37, Packers 8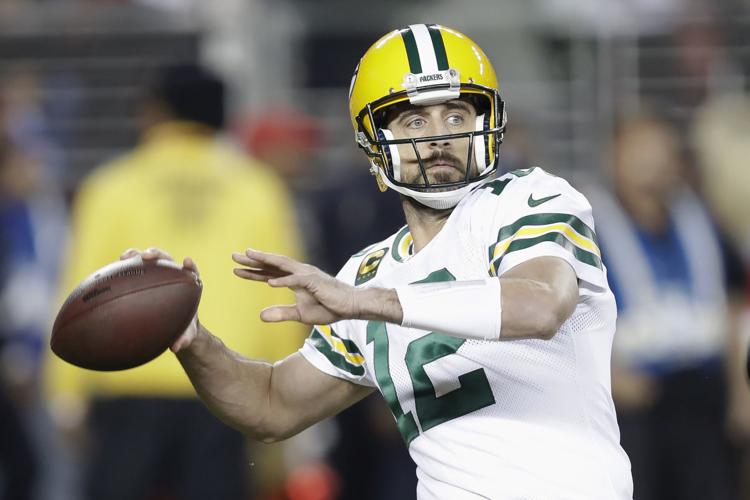 49ers 37, Packers 8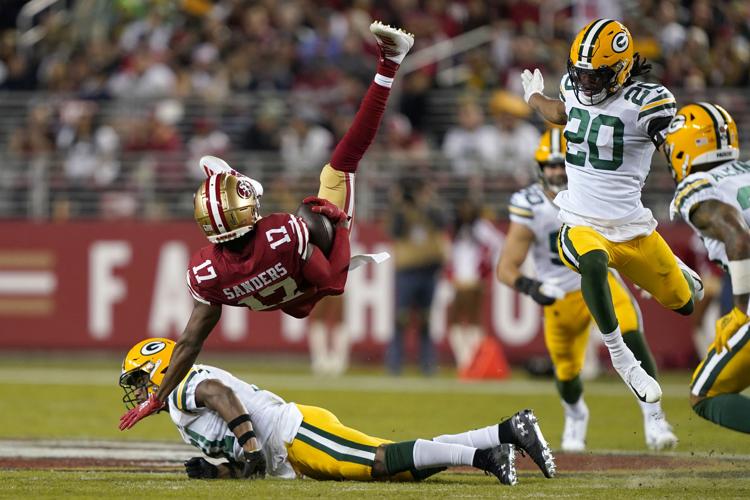 49ers 37, Packers 8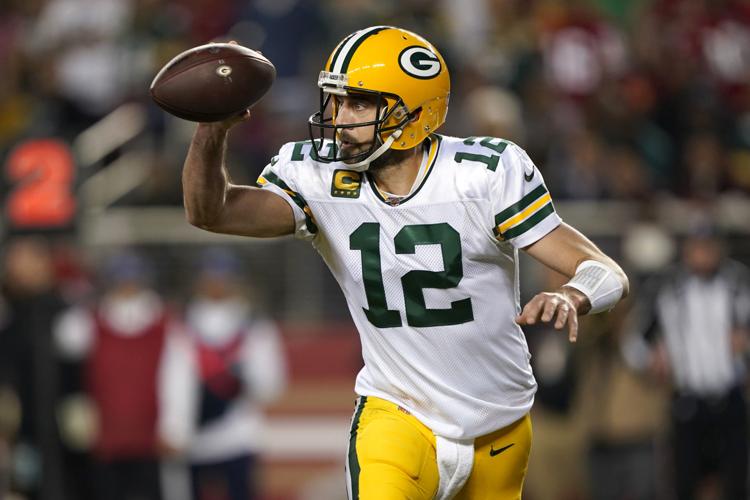 49ers 37, Packers 8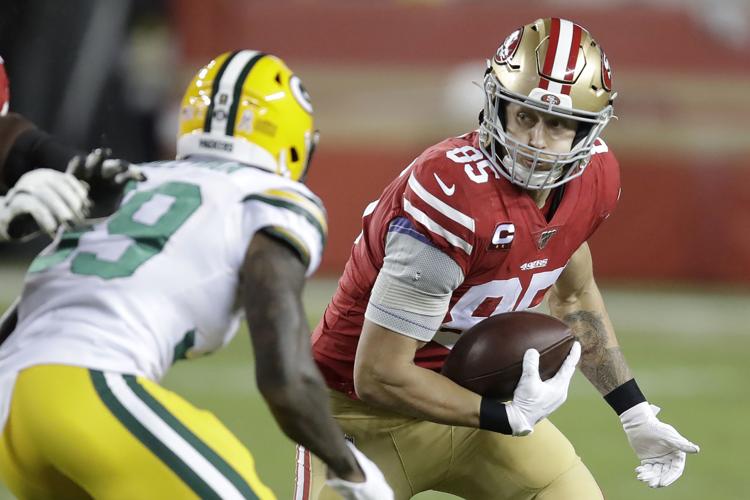 49ers 37, Packers 8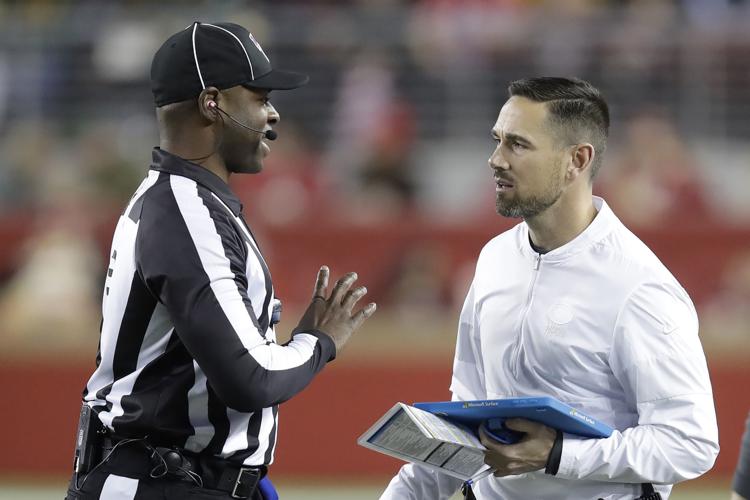 49ers 37, Packers 8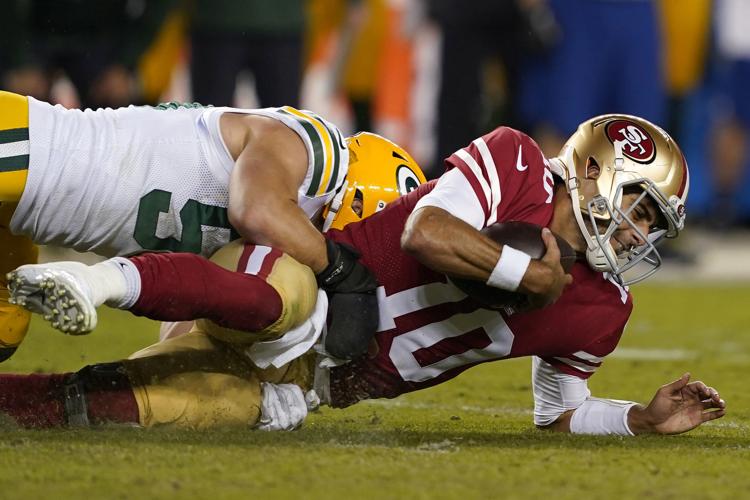 49ers 37, Packers 8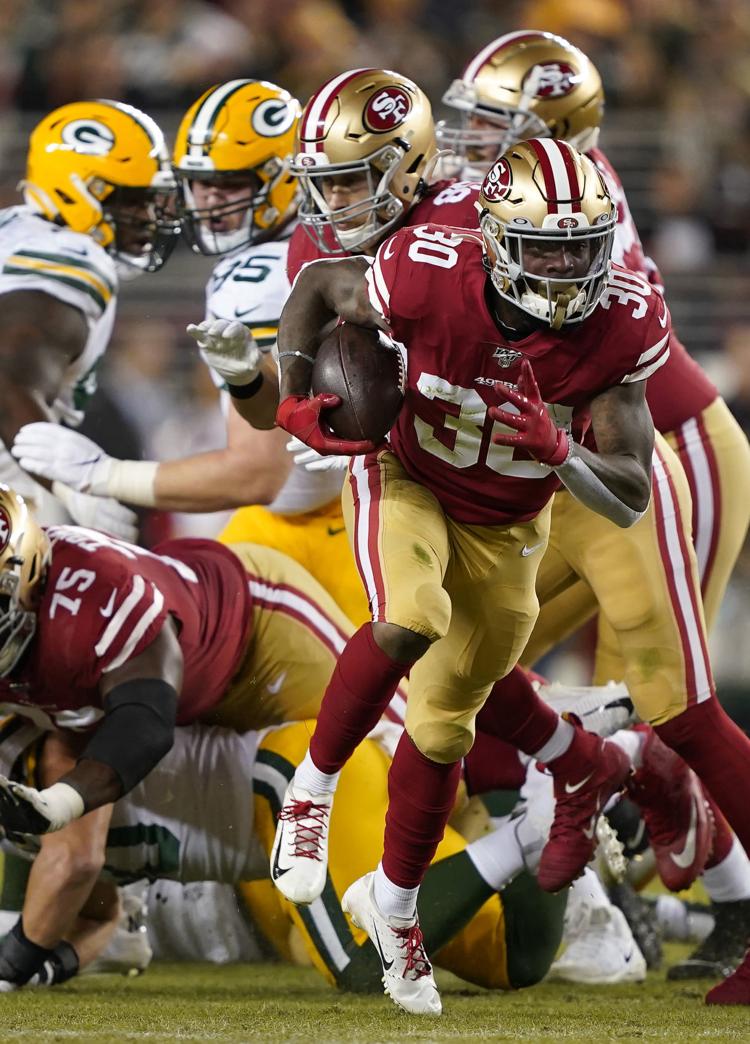 49ers 37, Packers 8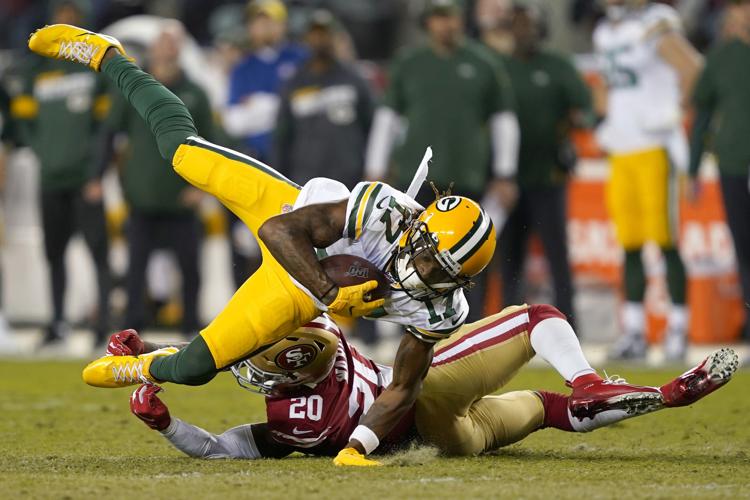 49ers 37, Packers 8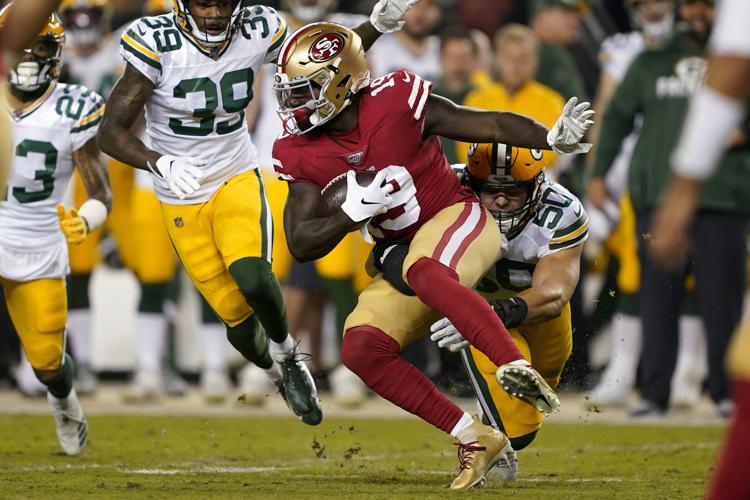 49ers 37, Packers 8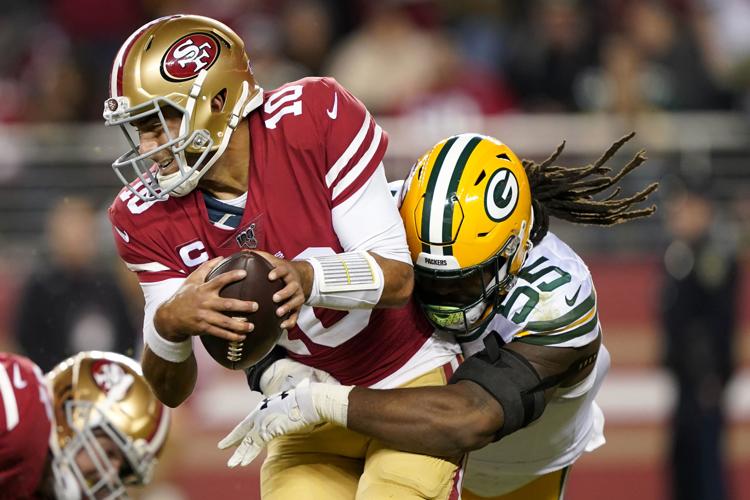 49ers 37, Packers 8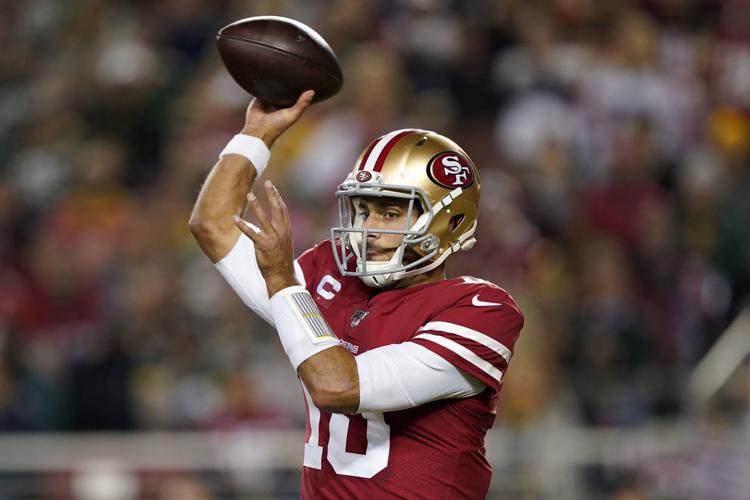 49ers 37, Packers 8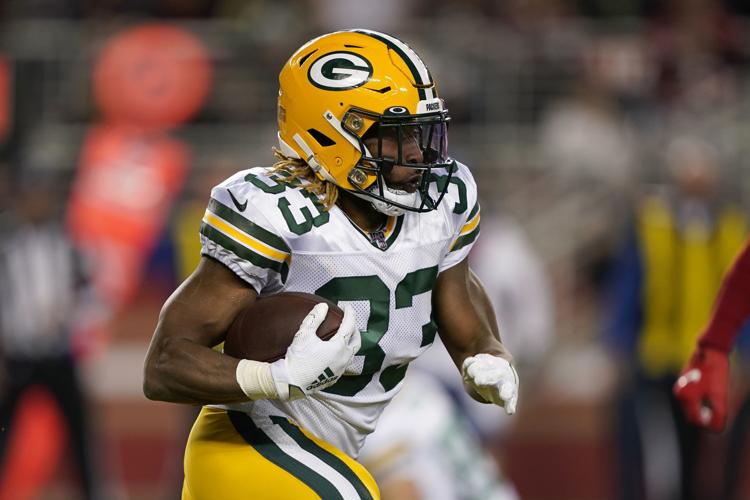 Arik Armstead, Nick Bosa, Aaron Rodgers, AP photo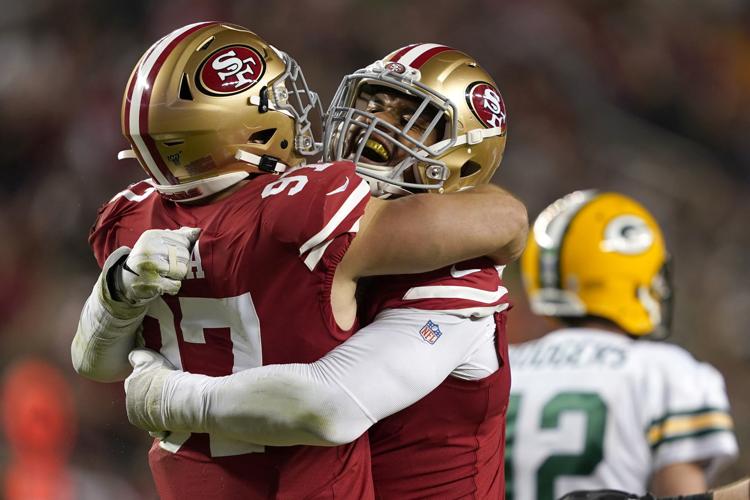 49ers 37, Packers 8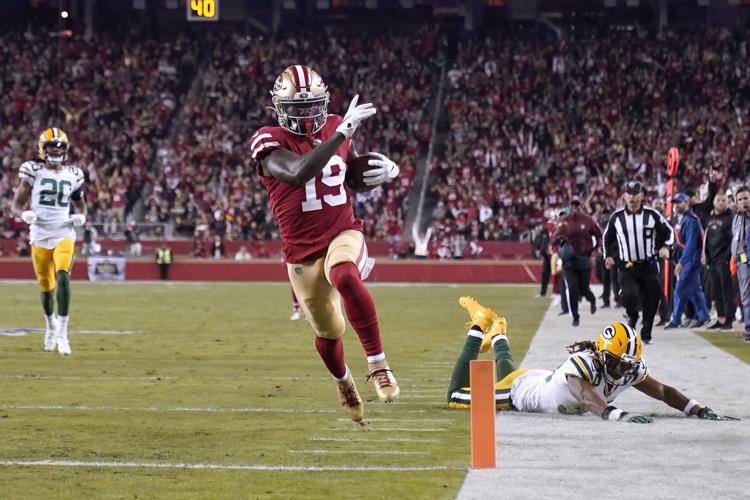 49ers 37, Packers 8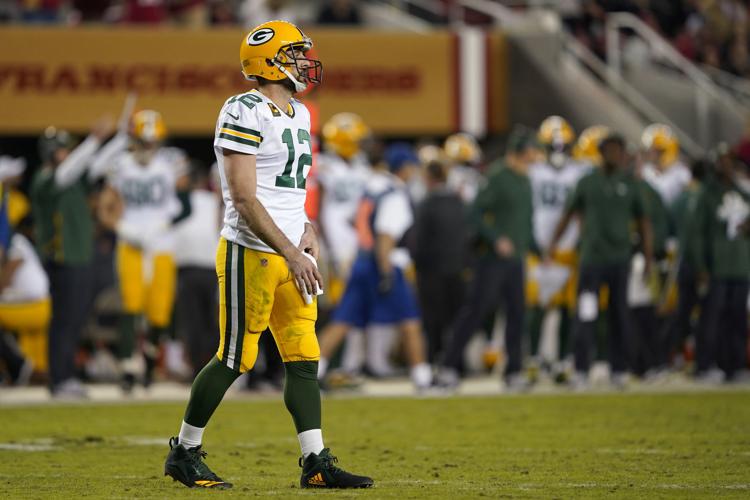 49ers 37, Packers 8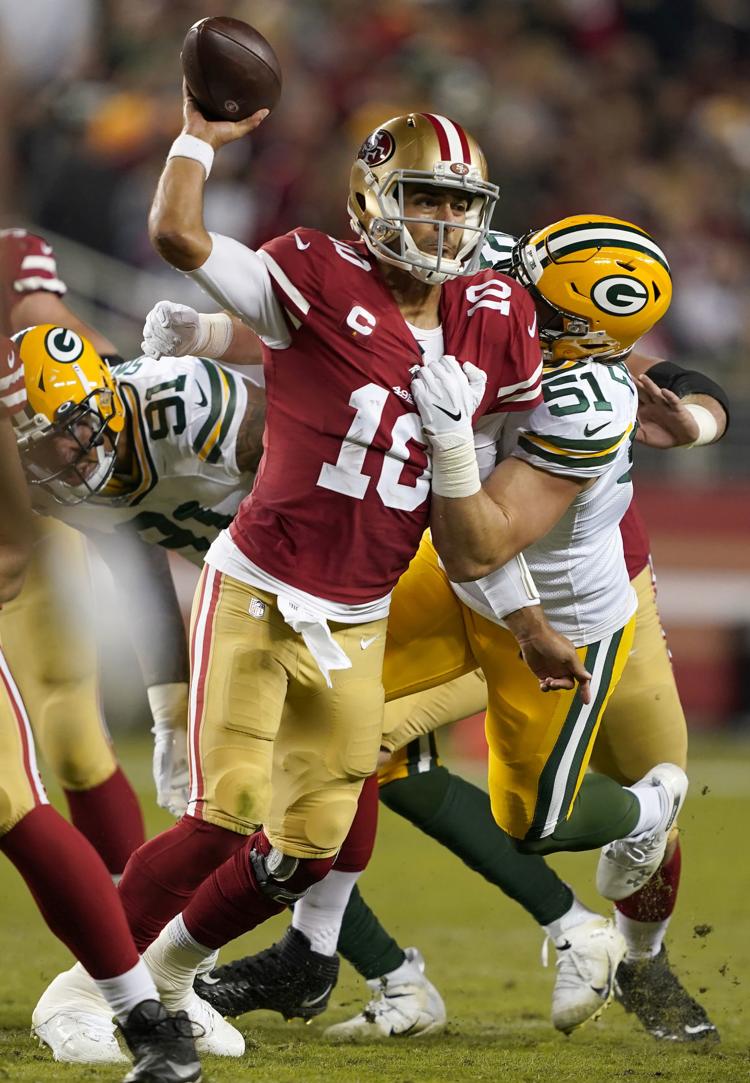 49ers 37, Packers 8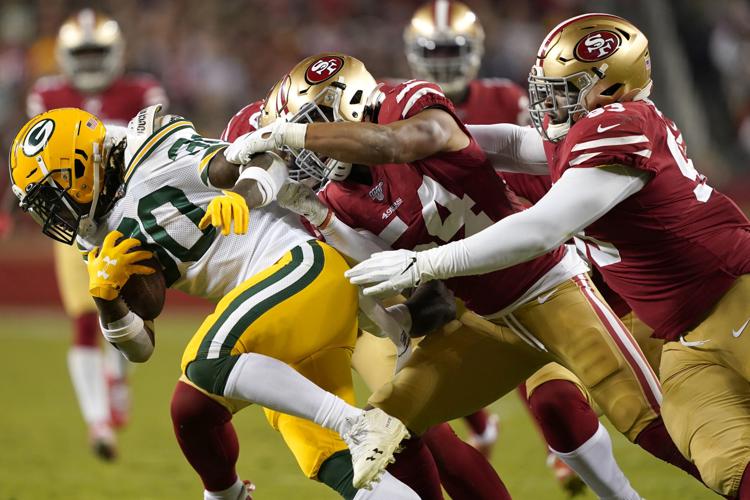 49ers 37, Packers 8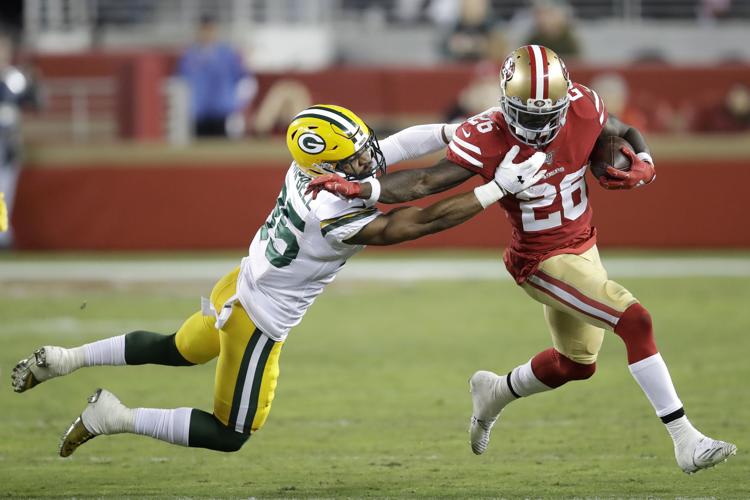 49ers 37, Packers 8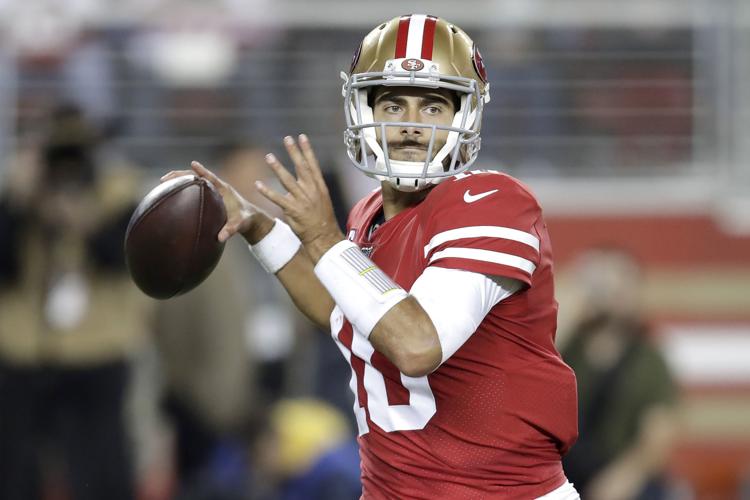 49ers 37, Packers 8
49ers 37, Packers 8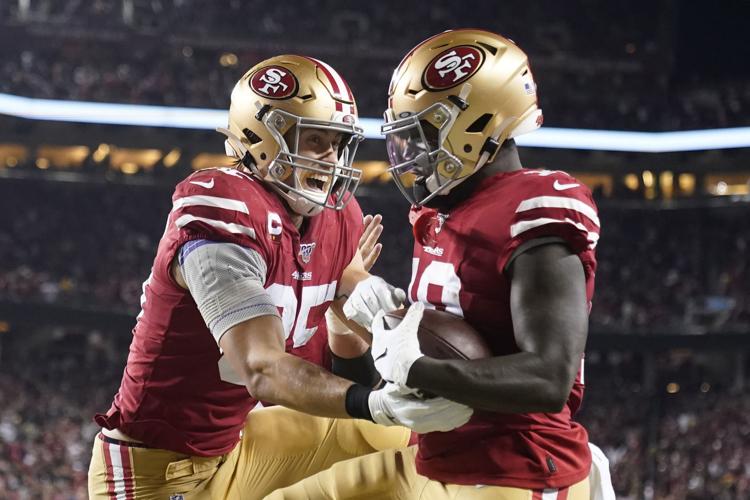 49ers 37, Packers 8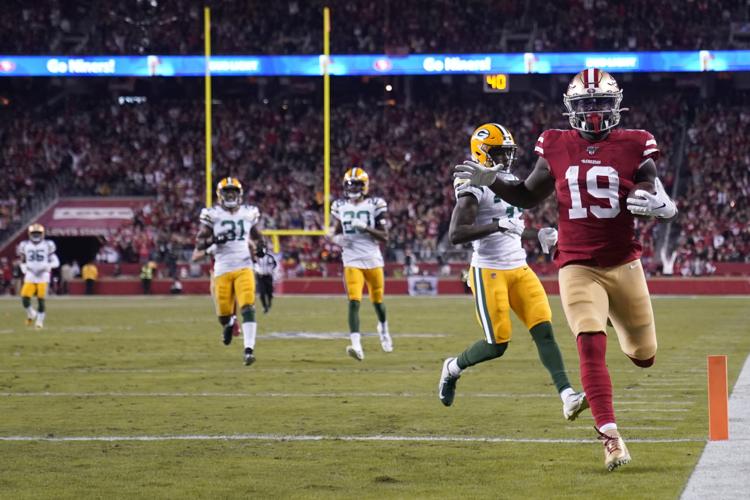 49ers 37, Packers 8