The forecast for the Packers' home game Sunday against the Dallas Cowboys is for rain and a high temperature of 57 degrees -- meaning Lambeau Field is more likely to feel like a rainforest than a Frozen Tundra.
The last time the Cowboys traveled to Green Bay for a December game the recorded game-time temperature was minus 13 degrees (minus 48 with the wind chill). That 1967 Packers victory is now known as the Ice Bowl, and it holds the record for the coldest outdoor game in NFL history.
As Packers ticket holders break out their rain jackets and hang up their winter parkas, let's revisit the Packers' five coldest ever games.
The coldest games in Green Bay Packers history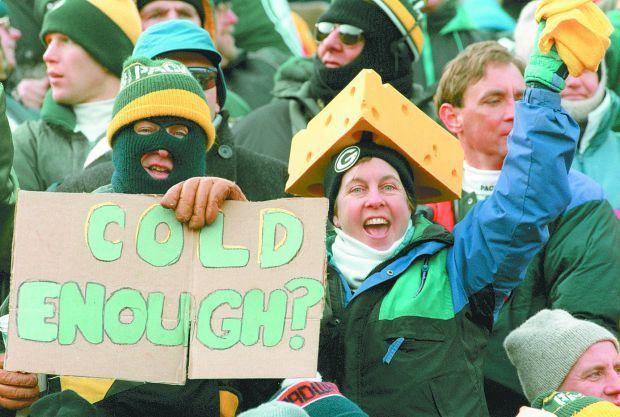 With the temperature forecast to be around 3 degrees below zero (which will feel like the negative 20s) at kickoff time Sunday at Soldier Field, the divisional face-off between the Green Bay Packers and the Chicago Bears could wind up being one of the coldest games in NFL history.
It's familiar territory for the Packers, who have played in half of the 10 coldest games ever, according to the NFL. In fact, Green Bay hosted four of those games at Lambeau Field.
No. 5: Dec. 22, 1990, vs. Detroit Lions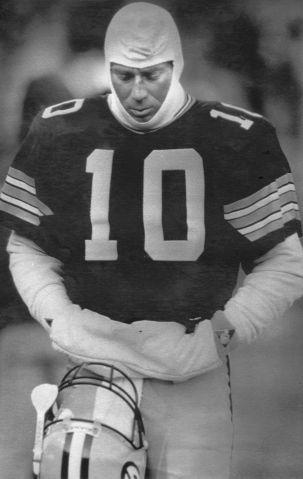 Loss: Packers 17, Detroit Lions 24
Tenth coldest game in NFL history, fifth coldest in Packers history.
Regular season record: 6-10-0, .375, 4th in NFC Central
Game notes: It was the only game started by Blair Kiel in a pretty miserable season. The rest of the season either Don Majkowski (4-4) or Anthony Dilweg (2-5) started at QB.
Kiel completed 20 of 36 pass attempts for 239 yards, a 1-yard rushing touchdown and an interception which cost them the game. Green Bay lost three fumbles; Detroit had two.
In his second season in the NFL, Barry Sanders rushed for 133 yards and a touchdown. The Packers only managed 80 yards rushing from six different players.
No. 4: Dec. 26, 1993, vs. LA Raiders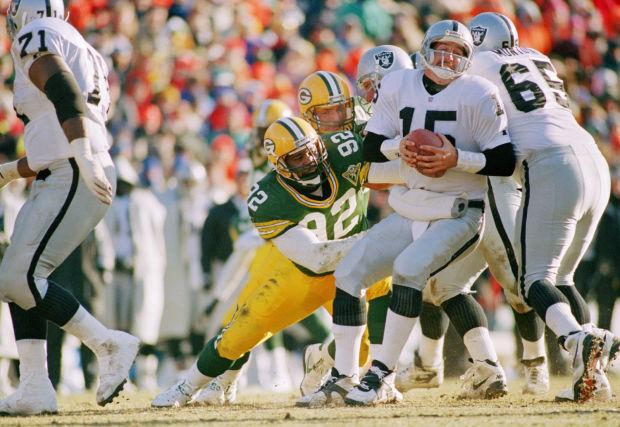 Win: Packers 28, L.A. Raiders 0
Eighth coldest game in NFL history, fourth coldest in Packers history.
Regular season record: 9-7-0, .563, 3rd in NFC Central
Game notes: This game was the scene of the first Lambeau Leap. Defensive back LeRoy Butler forced a fumble from quarterback Vince Evans, which was recovered by Reggie White at the 35 yard line. White returned the ball 10 yards before lateralling it to Butler, who ran the remaining 20 yards. He then jumped into the south bleachers to celebrate with fans. The unique celebration is continued to this day.
With the win over the Raiders, the Packers clinched a playoff spot for the first time in a non-strike season since 1972. The Raiders franchise was located in Los Angeles in 1982-94.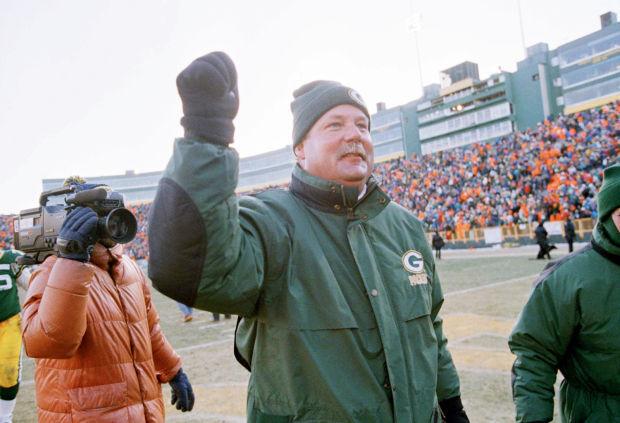 No. 3: Dec. 10, 1972, at Minnesota Vikings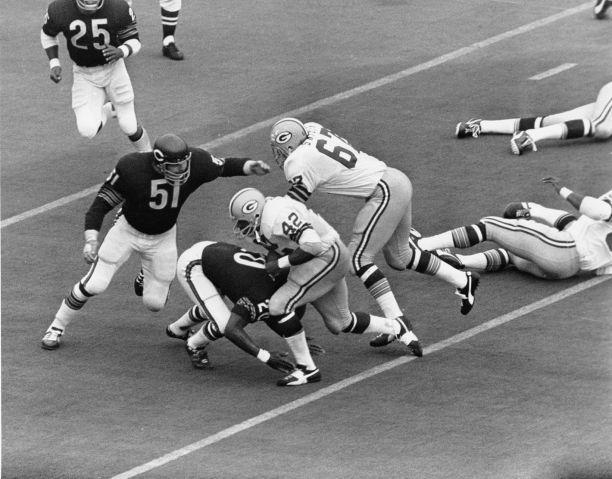 Win: Packers 23, Minnesota Vikings 7
Seventh coldest game in NFL history, third coldest in Packers history.
Temperature: 0 degrees (wind chill: -18 degrees)
Stadium: Metropolitan Stadium
Starting QB: Scott Hunter
Regular season record: 10-4-0, .714, 1st in NFC Central
No. 2: Jan. 20, 2008, vs. NY Giants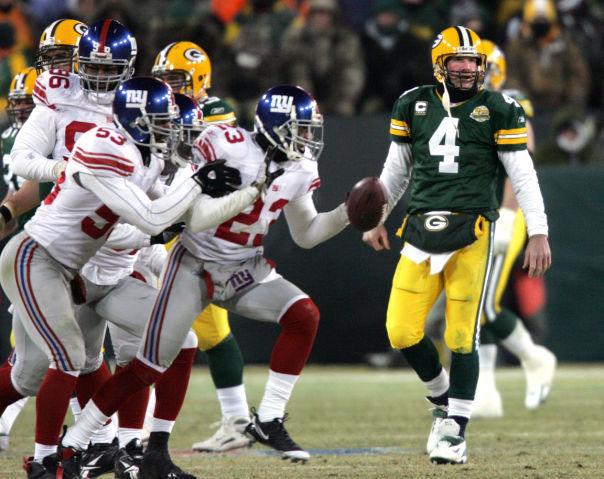 Loss: Packers 20, N.Y. Giants 23 OT (NFC Championship)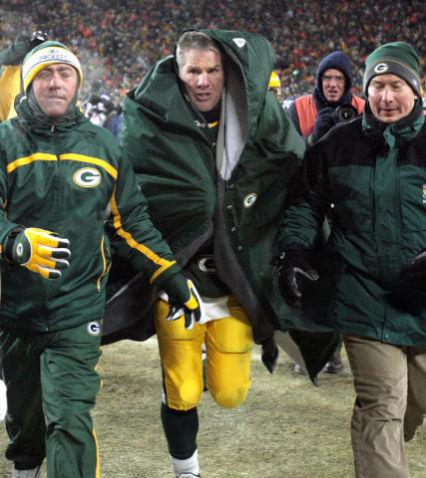 Fifth coldest game in NFL history, second coldest in Packers history.
Temperature: -1 degree (wind chill: -24 degrees)
Regular season record: 13-3-0, .813, 1st in NFC North
Game notes: Brett Favre threw an interception in overtime to set up the Giants' game-winning field goal. The game was Favre's last in a Packers uniform.
No. 1: Dec. 31, 1967, vs. Dallas Cowboys, the "Ice Bowl"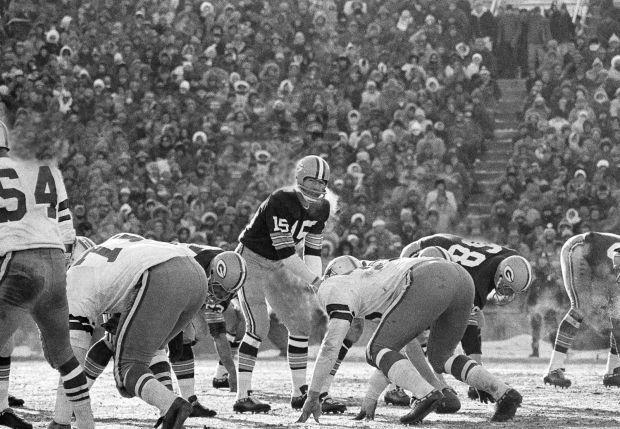 Win: Packers 21, Dallas Cowboys 17 (NFL Championship)
Coldest ever game in NFL history.
Temperature: -13 degrees (wind chill: -48 degrees)
Regular season record: 9-4-1, .692, 1st in NFC Central
Game notes: The legendary "Ice Bowl" is the coldest ever outdoor game in NFL history. The stadium's turf heating system failed due to the cold (although some say Lombardi turned it off). Performances by a marching band were canceled after the team noticed blood on a few of the musicians' faces. Game officials could not use whistles, because they froze. Packers fans in the front row repeatedly unplugged the Cowboys' heated benches. Several fans passed out from delayed reactions to alcohol upon warming up. One elderly man died of exposure.
Quarterback Bart Starr tossed two touchdown passes and scored the winning touchdown himself in a surprise play with seconds left in the game.
After that game, Lombardi's team went on to play in the AFL-NFL World Championship (Super Bowl II) on Jan. 14 in Miami. The Packers beat the Oakland Raiders 33-14. The temperature at the stadium was 68 degrees.