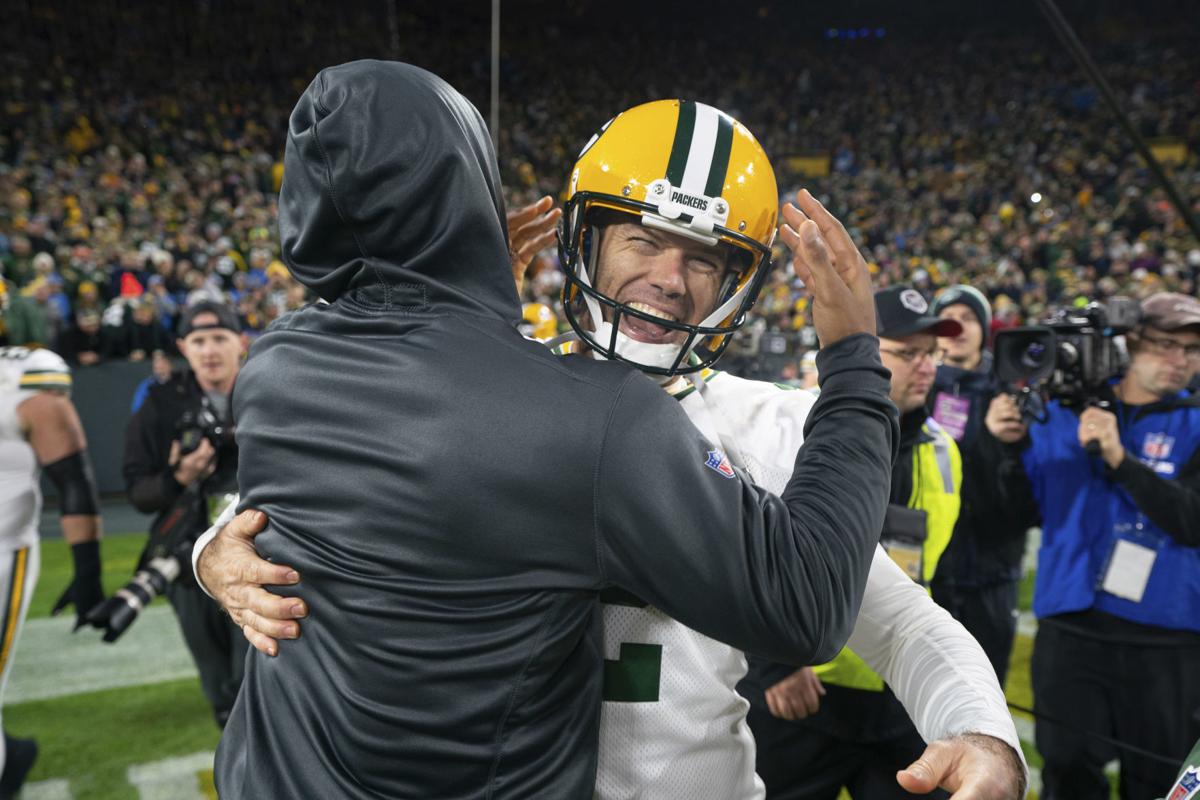 GREEN BAY — Mason Crosby thinks it's weird, too. And he doesn't have any great explanation for it.
"I don't know," the Green Bay Packers veteran kicker said Thursday afternoon. "It's hard to pinpoint exactly the reason."
Yes, for all that Crosby has accomplished in his 13-year NFL career — including Monday night's walk-off 27-yard field goal to beat the Detroit Lions — such last-second winning kicks haven't come along too often for him.
"I love having that opportunity, but it's also at the same time, I love winning football games," Crosby said. "So whatever way it has to go."
"I don't think that was the most difficult game-winner he's had over the years. But pretty special for him," Packers quarterback Aaron Rodgers said. "He's a fantastic guy. He's been through a lot this year. (But) Mason is one of the best kickers I've ever seen, and we're fortunate to have him."
Molly was watching from a suite above the south end zone goal posts, smiling and clapping as her husband's kick split the uprights.
"I couldn't ask for a better night for something like that to happen," Crosby said, adding that Molly had just recently started to feel good enough to attend games again. "I'm really happy that it came down to that."
Monday night's kick was a continuation of a bounce-back year for Crosby, who had to beat out challenger Sam Ficken during training camp — while trying to keep Molly's medical situation from distracting him — and is in the final year of his contract. It's just odd how rarely games have come down to him.
"I think it's just how the game plays out. It's a game of chances and you just never know when your opportunity is going to be," special teams coordinator Shawn Mennenga said. "I think he's always ready when it's his time. When you've got '12' back there, I know they've had a lot of success here in the past, you've been ahead, they haven't had to have those opportunities, or as many as maybe what some other guys have had coming from behind."
While Monday night's kick marked the fourth straight season in which Crosby won a game with a kick in the final seconds or overtime, he only has seven such kicks since entering the NFL as a sixth-round pick from Colorado in 2007 — and, remarkably, one of those winners came in his NFL regular-season debut.
That was a 42-yarder to beat the Philadelphia Eagles 16-13 on Sept. 9, 2007. He didn't have another winner until Dec. 4, 2011, when he connected from 31 yards out as time expired to give the Packers a 38-35 victory over the eventual Super Bowl-champion New York Giants.
Between those game-winners were three potentially game-winning kicks that Crosby missed: a 52-yarder with 26 seconds left at Minnesota on Nov. 9, 2008; a blocked 38-yarder with 25 seconds left at Chicago on Dec. 22, 2008; and a 53-yarder with 7 seconds left in regulation in a tie game at Washington on Oct. 10, 2010.
Crosby has had a few other crucial misses in recent years. There was a 52-yarder at the end of an 18-16 loss to the Lions at Lambeau Field in 2015 that would have won that game, and a 49-yarder that sailed wide right as time expired last Dec. 2. That kick would have forced overtime in what instead was a 20-17 loss to the Arizona Cardinals — and led to coach Mike McCarthy being fired shortly after the game ended with four weeks left in the season.
But more often than not, Crosby has come through in the clutch, especially over the past four years.
"Fortunately here the last couple years, I've been able to knock a few of them in," Crosby said. "The truth is, every kick right now (matters). You see across the league every week, every single kick — even if it's the first kick of the first quarter — can come back to get you if you're not careful. So every kick is very important and that's just how I take it — whether it's the first kick in the first quarter or an extra point, all those points are going to matter. And they definitely add up."
But there's something different about last-second kicks. In 2016, Crosby had two winners: a 32-yarder as time expired in 30-27 victory over the Bears in Chicago and the unforgettable 51-yarder he made as time expired in the 34-31 victory at Dallas in an NFC Divisional playoff win over the Cowboys — a kick that was the longest winning kick in NFL postseason history.
Since then, Crosby has beaten the Cincinnati Bengals in 2017 (a 27-yarder with 6:22 left in overtime in a 27-24 victory), the San Francisco 49ers last year (a 27-yarder as time expired in 33-30 victory), and now the Lions on Monday night.
That kick came with an added bonus: Crosby's first Lambeau Leap, which came with an assist to long-snapper Hunter Bradley, who gave his kicker a boost into the stands.
"It's not something we practice," Crosby said. "We talk about it. Like last year, we had even talked about it (before) the Monday night (win over the 49ers). And I just kind of forget in the moment. So it was cool that it happened. And just to be able to finish off a game like that, that we battled back, that was just a such defining win for this team."
Packers 23, Lions 22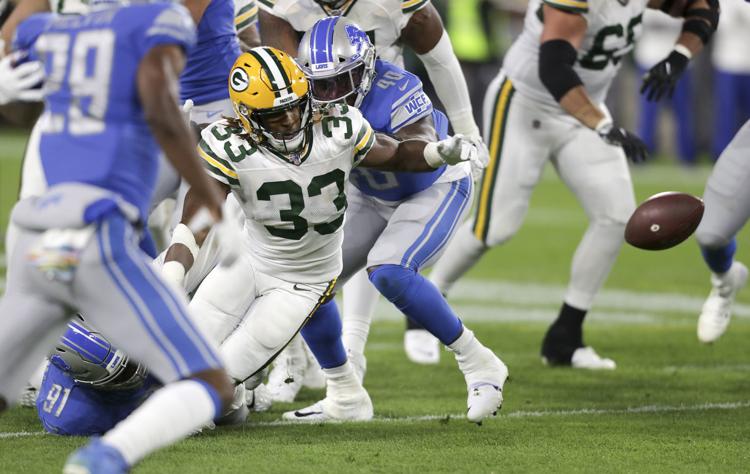 Packers 23, Lions 22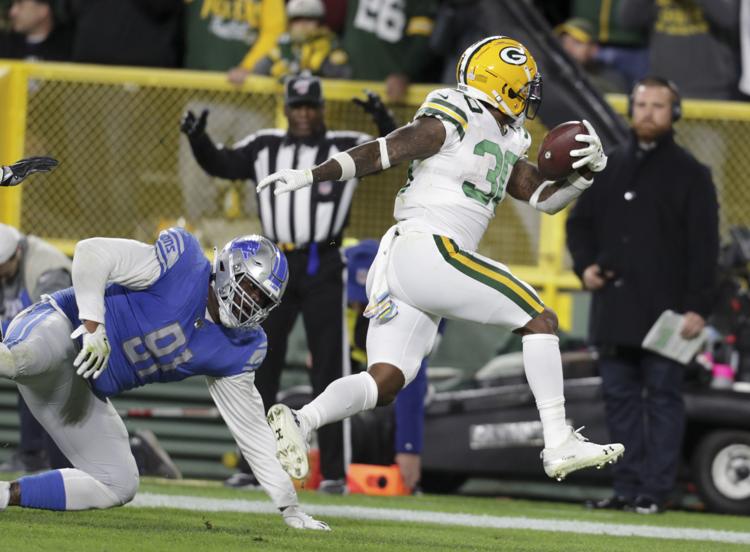 Packers 23, Lions 22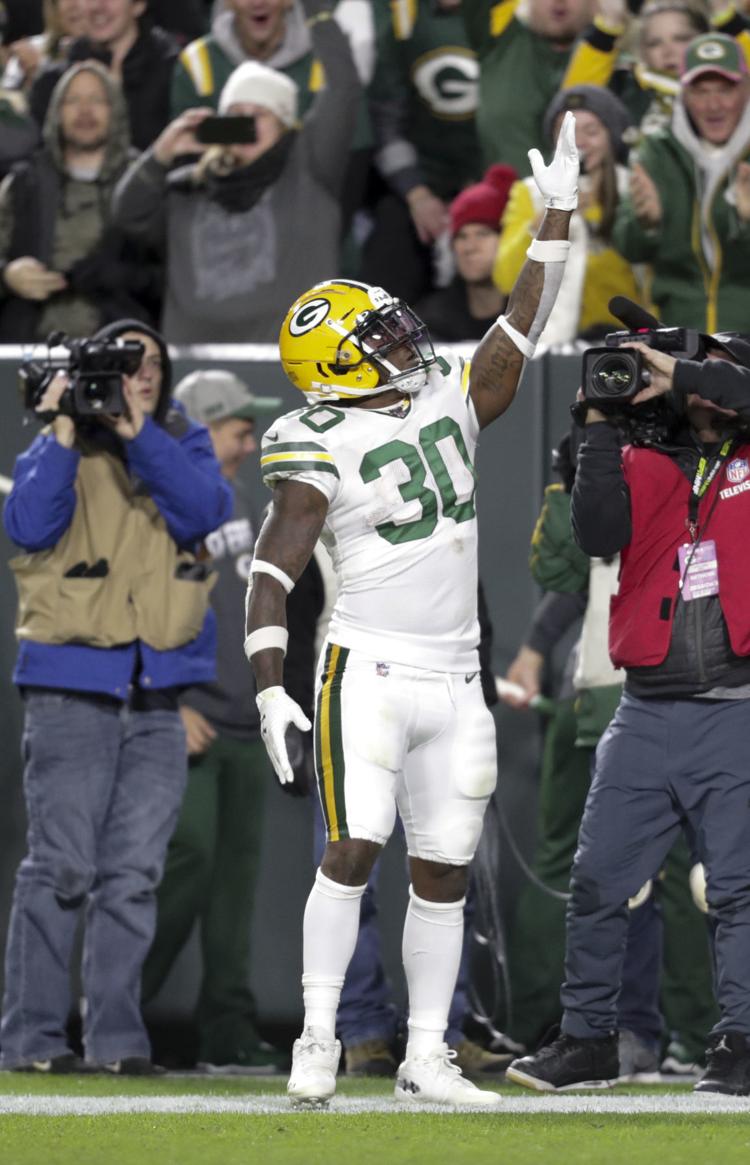 Packers 23, Lions 22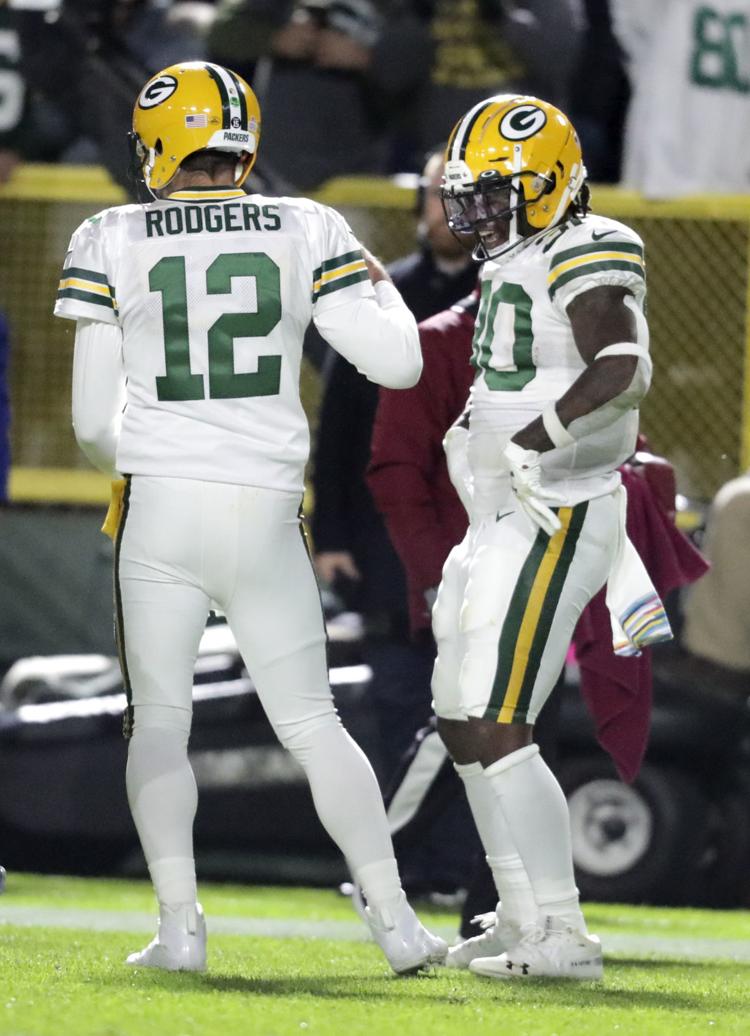 Packers 23, Lions 22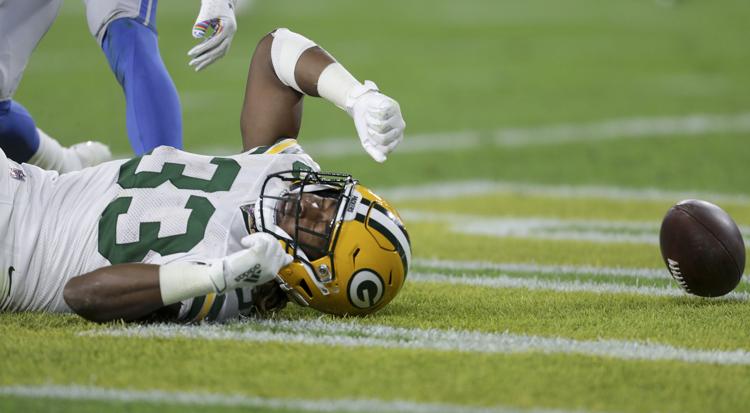 Packers 23, Lions 22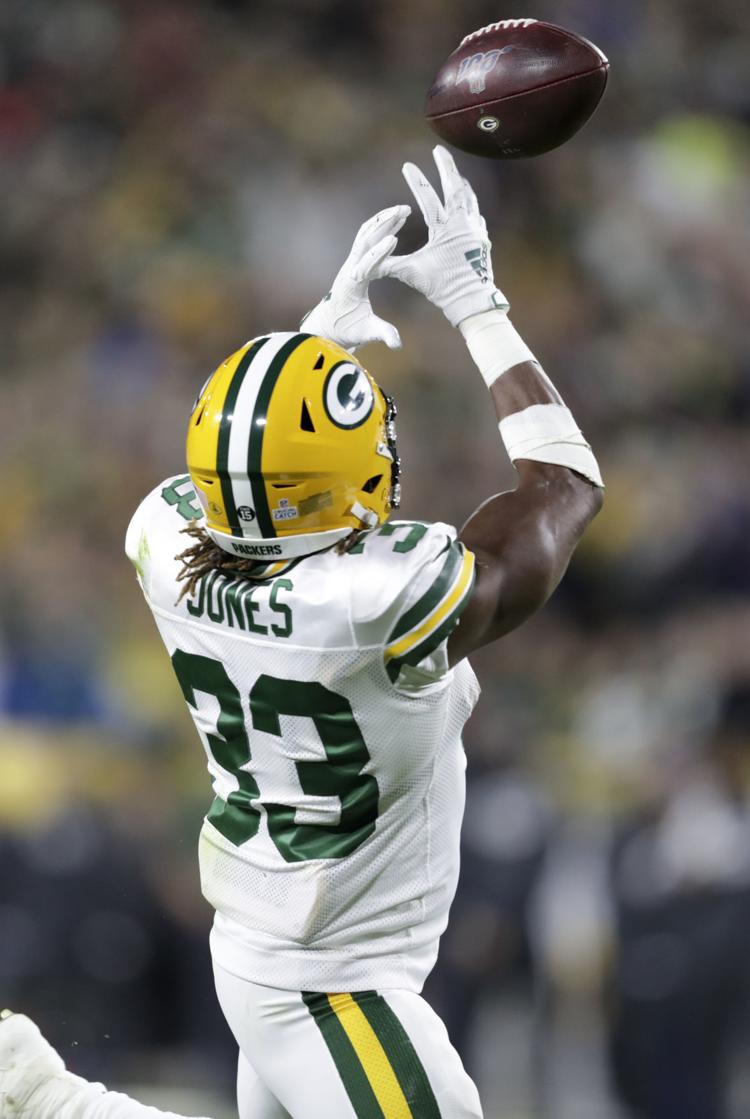 Packers 23, Lions 22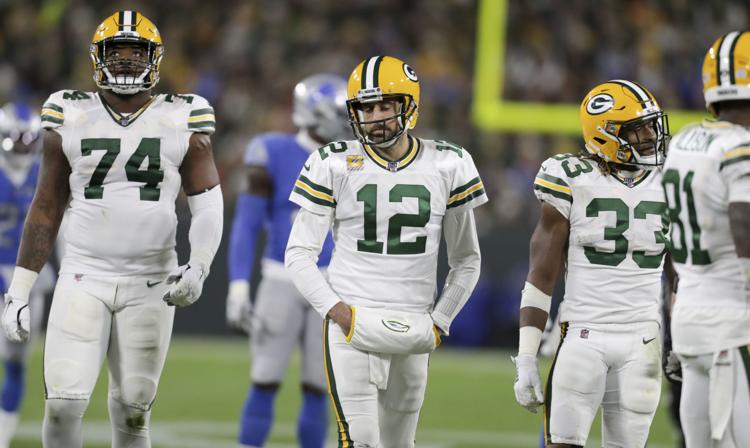 Packers 23, Lions 22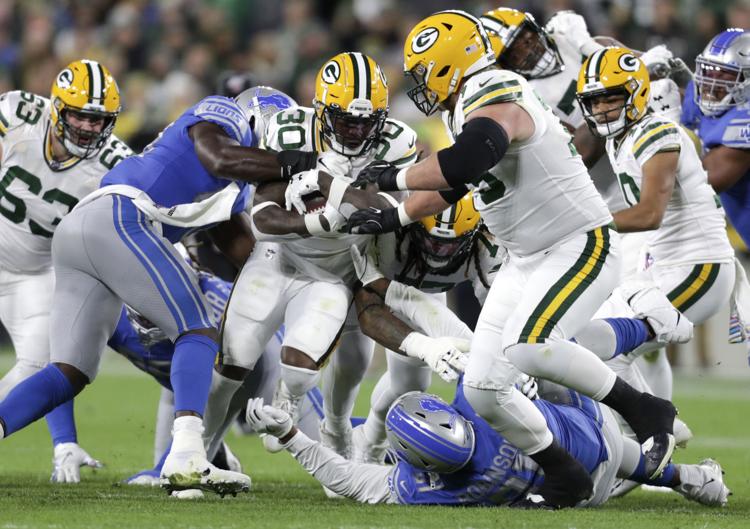 Packers 23, Lions 22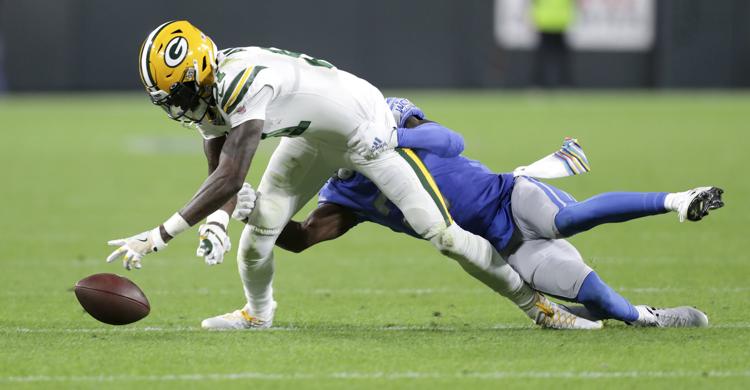 Packers 23, Lions 22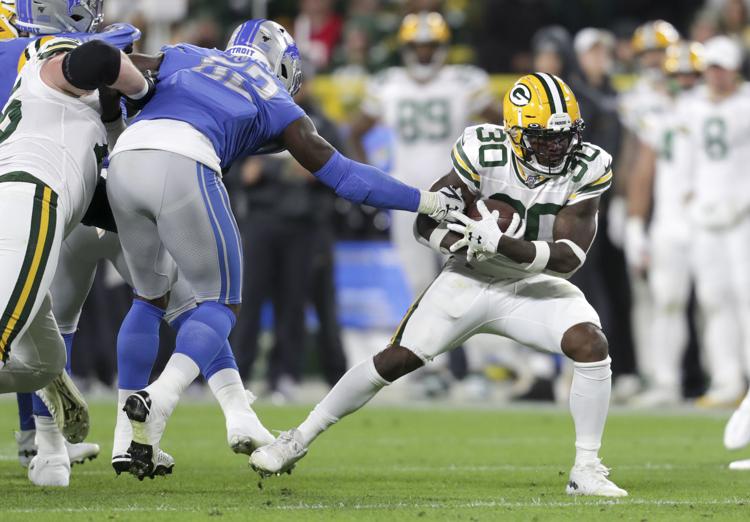 Packers 23, Lions 22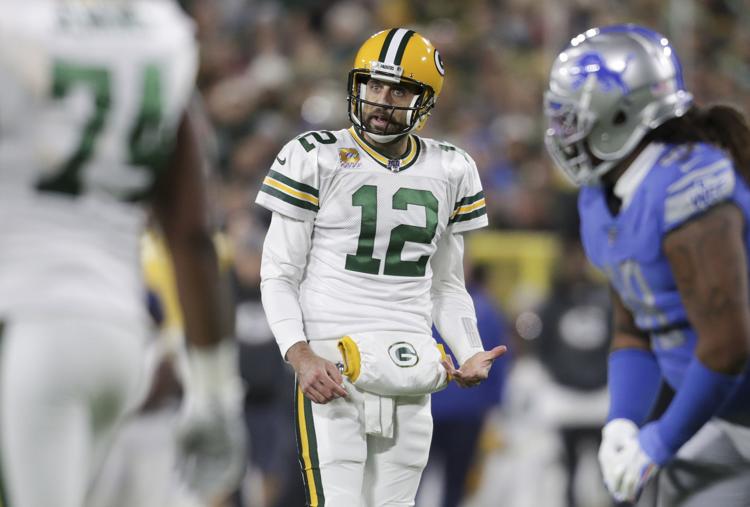 Packers 23, Lions 22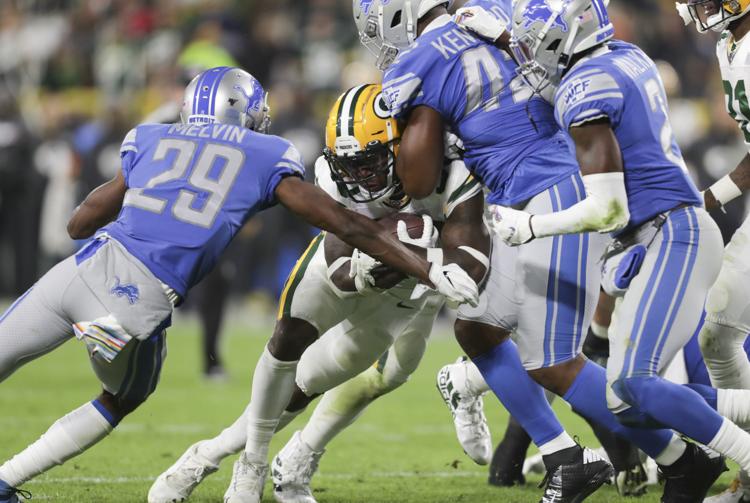 Packers 23, Lions 22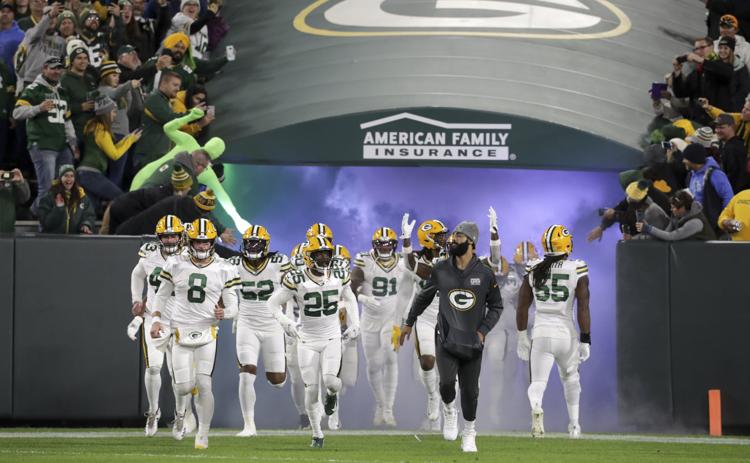 Packers 23, Lions 22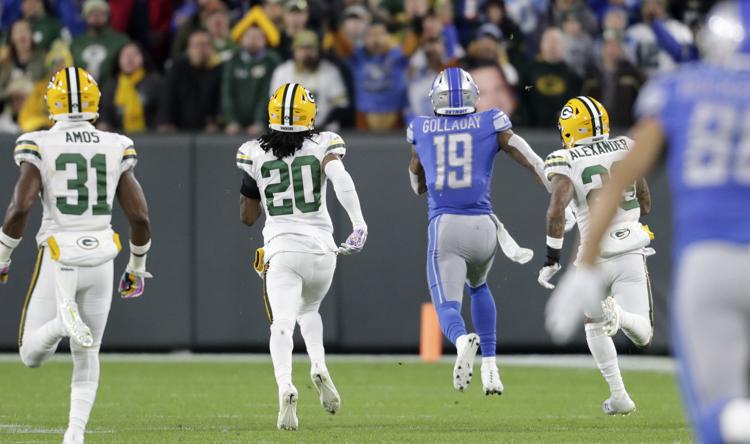 Packers 23, Lions 22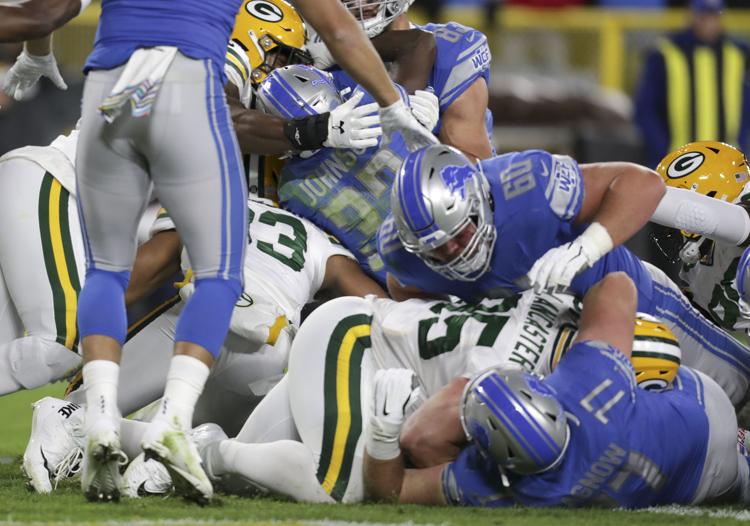 Packers 23, Lions 22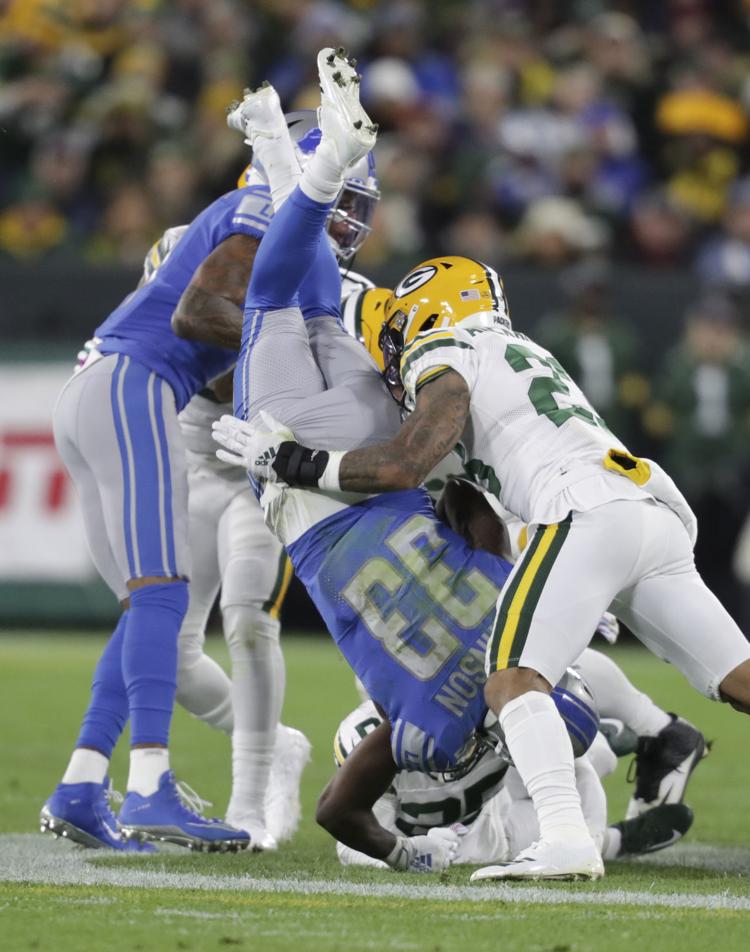 Packers 23, Lions 22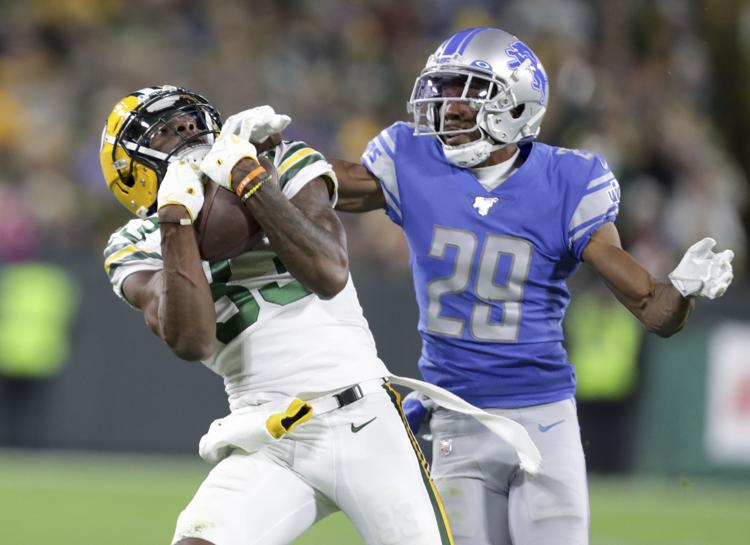 Packers 23, Lions 22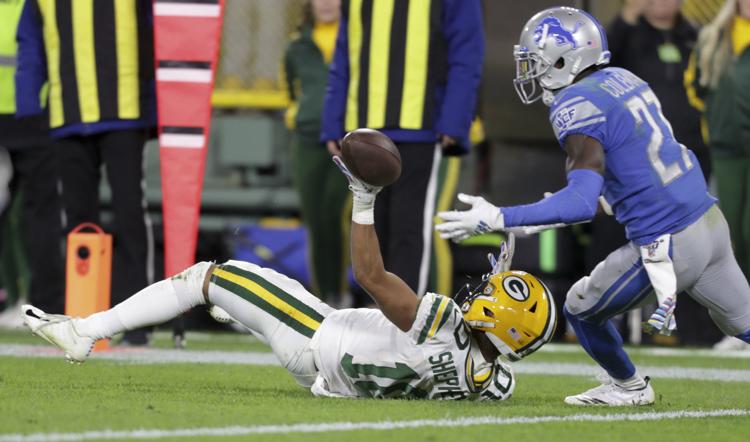 Packers 23, Lions 22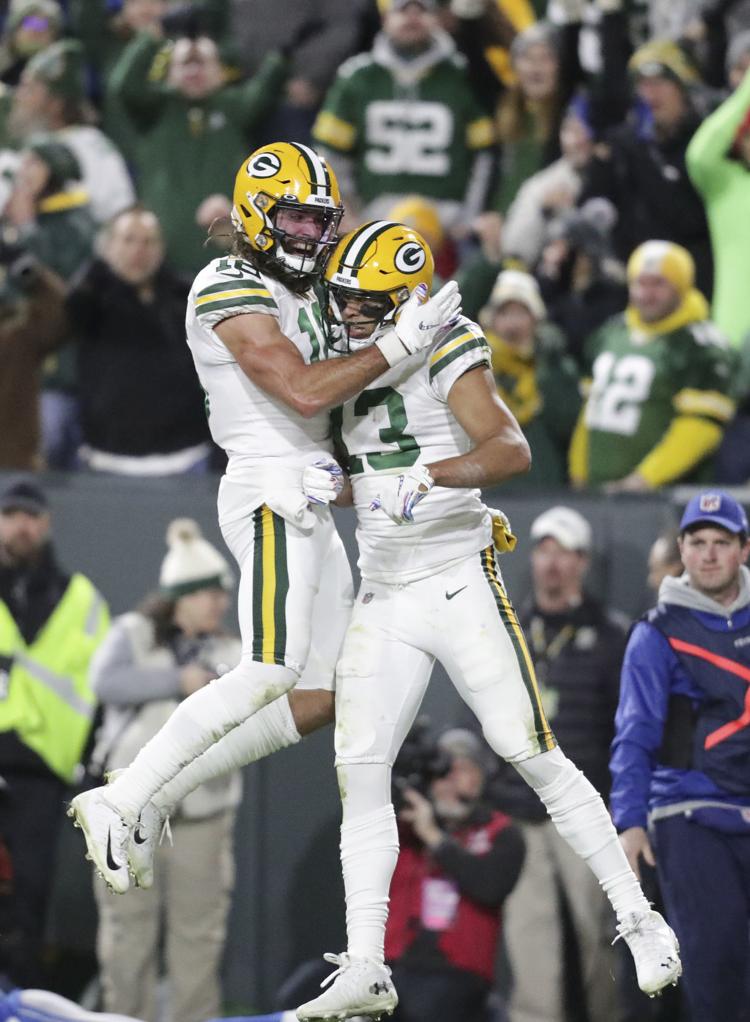 Packers 23, Lions 22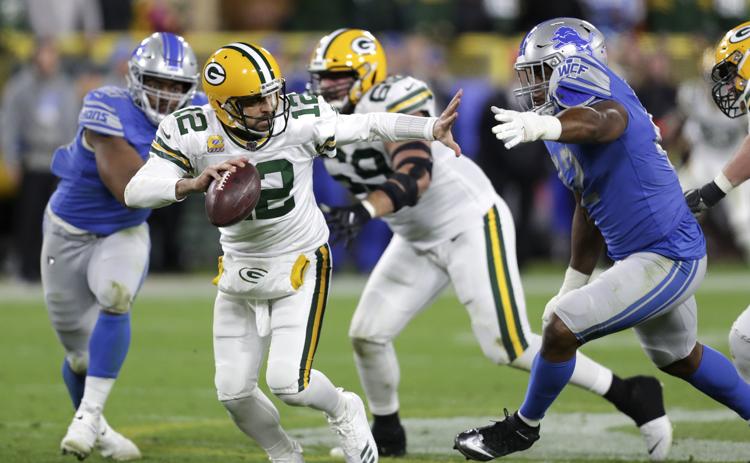 Packers 23, Lions 22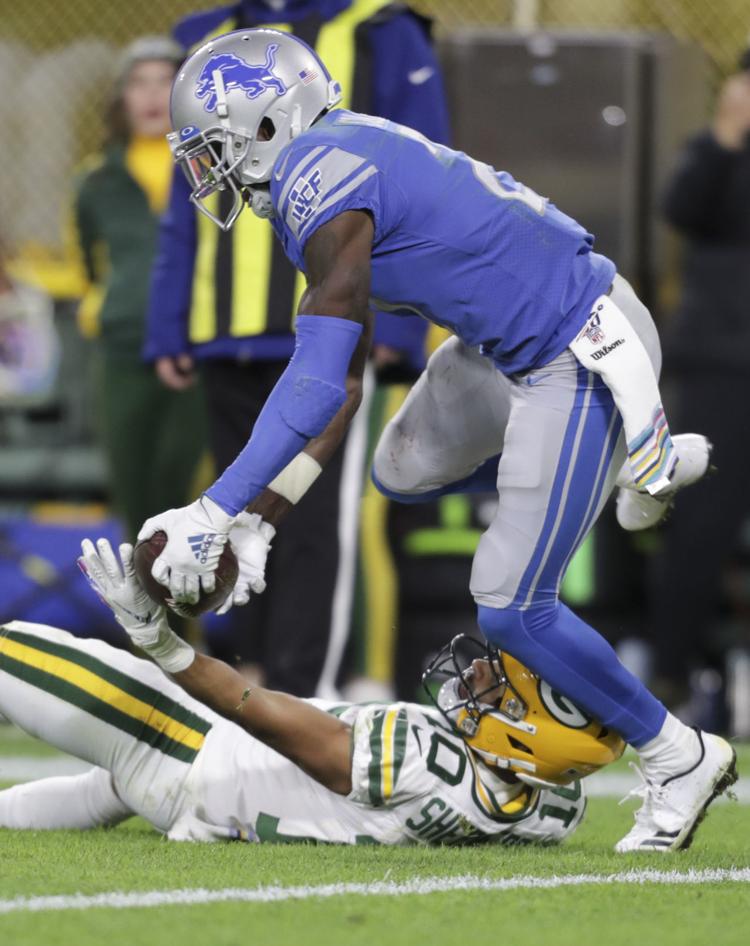 Packers 23, Lions 22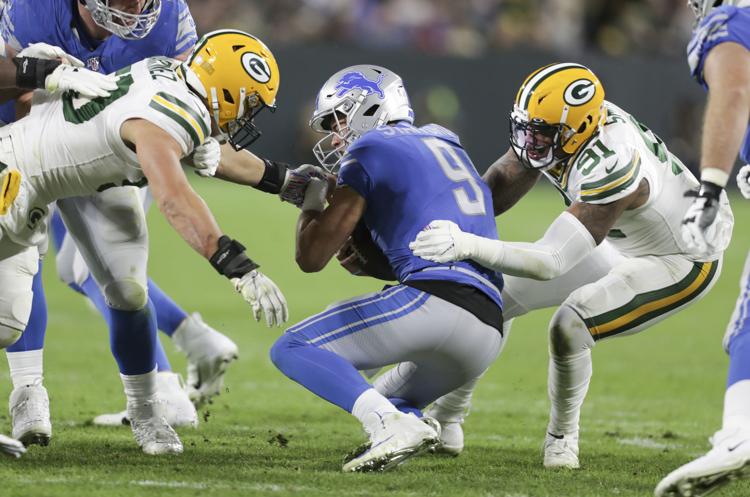 Packers 23, Lions 22
Packers 23, Lions 22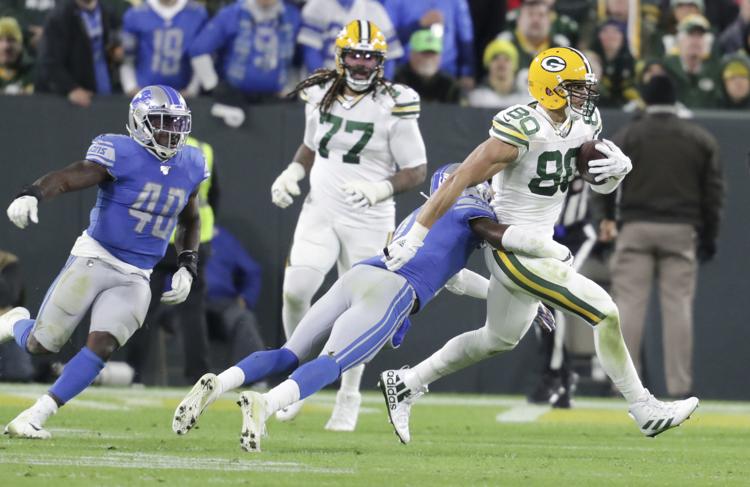 Packers 23, Lions 22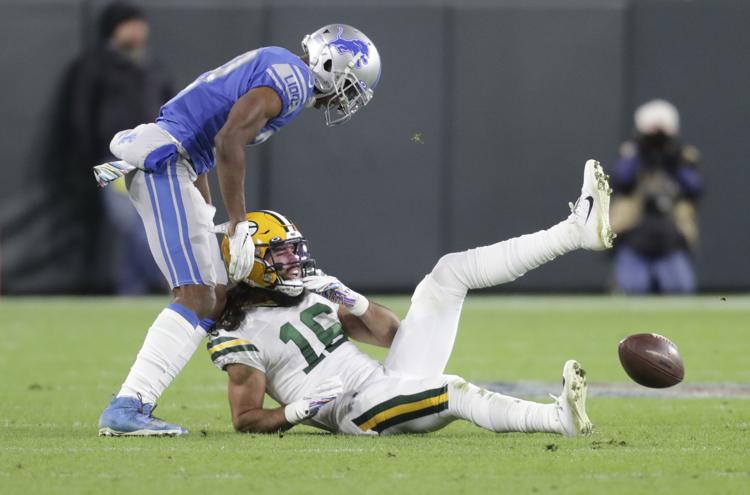 Packers 23, Lions 22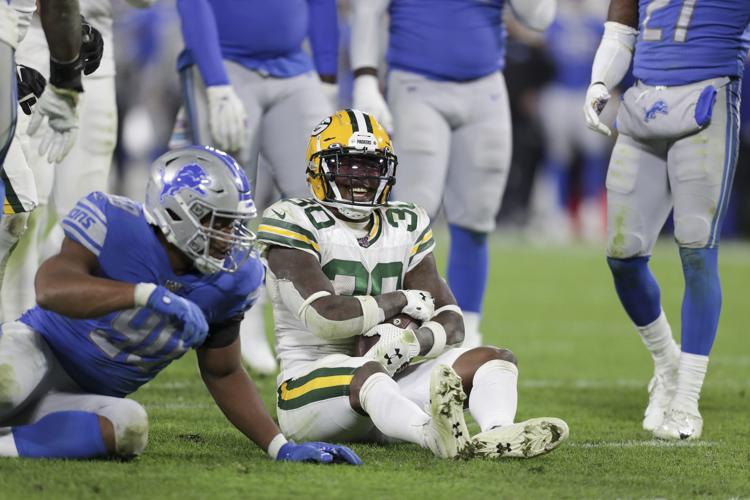 Be the first to know
Get local news delivered to your inbox!