GREEN BAY — Brian Gutekunst would love to see it happen immediately. But the Green Bay Packers general manager has been at this scouting thing long enough to know that's not how it works.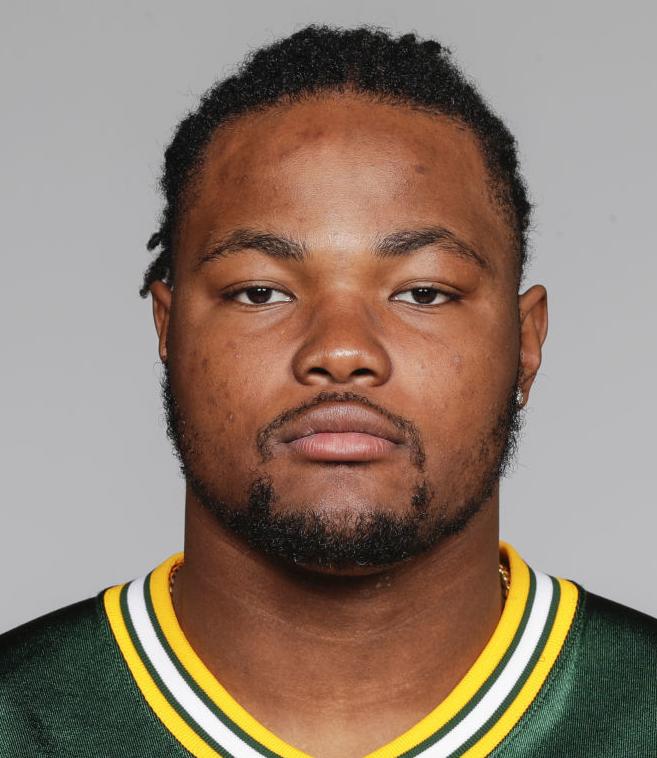 So while Gutekunst and the Packers are hoping top draft choice Rashan Gary can be an impact player on the defense in 2019 — starting with the Sept. 5 season opener at Chicago — both the scouting and coaching staffs know it might take the No. 12 overall pick a little while before he starts delivering the game-changing plays they expect to see.
That's why the team isn't panicking that Gary enters Thursday night's third preseason game against the Oakland Raiders in Winnipeg without a single mark on his stat sheet through two games — no sacks, no pass deflections, no tackles for losses, not even a tackle. (The one tackle he would have had was wiped out by a penalty.)
Instead, having invested in a pair of veteran outside linebackers in free agency (Za'Darius Smith and Preston Smith) and with a 10.5-sack rusher returning from last season (Kyler Fackrell), the Packers will endure Gary's growing pains as he not only converts from the college game to the NFL but from being a hand-in-the-dirt defensive lineman to a stand-up outside linebacker and pass rusher.
"I think if you look at most of the trajectory of pass rushers in this league, it takes a couple years to really kind of understand how the blockers are blocking them," Gutekunst said. "But everything we thought about Rashan before we got him has been evident out there — his speed, his power, his ability to set the edge. And we're excited kind of his progression and just kind of the way he's bought into everything, too.
"He's been working his tail off, so we're pretty excited to see his development. We're very fortunate to have 'Z' and Preston there for him to learn from, along with Kyler. I think it's nice to have some guys that have done it for four years in the National Football League to learn from."
And there's no question Gary has a lot to learn. He opened camp like gangbusters, looking good in drills and even having success in 1-on-1 pass rush/pass protection matchups, and he showed his eagerness to learn by pulling All-Pro left tackle David Bakhtiari aside after an early practice to pick his brain for pointers on moves that could work against other upper-echelon tackles.
"Without a doubt, we're pleased with where he is," defensive coordinator Mike Pettine said. "Teaching him the outside linebacker position, we knew that he was going to be a little bit of a work in progress.
"It's a transition to a position that he hasn't played a lot of. I think that's difficult. He's not coming in playing something that he's played for years and years and it's just a natural thing. He's not a receiver coming in (where) receivers are receivers. We want to get to a point where our guys are free and clear from a thinking standpoint. When guys can get lined up and know what to do, they play fast. That just doesn't happen overnight. That takes repetitions."
Gary is certainly getting those. He played well into the third quarter during last week's loss at Baltimore, and he figures to get plenty of work against the Raiders. After each of his first two games, Gary has taken extra time to watch film of every one of his snaps and taken detailed notes on what he did wrong — or right.
When coach Matt LaFleur described his expectations for rookies when asked about Gary on Tuesday, he replied, "With any of our players, it's, 'Can you learn from your mistakes — or others' — mistakes, and not repeat those?' That's kind of what we're looking for from him."
And those repeat mistakes are exactly what Gary has been most focused on avoiding, even at an unfamiliar position.
"I took Game 1, took notes on it, looked back at it, and going into Game 2 I made sure I got better and corrected my mistakes," Gary said. "For sure it's different. The level of play, the guys you're around, how fast you've got to know stuff, the chances you get to do things — if you mess up one time, you can't afford to make the same mistake. But I've been doing good at getting it corrected and making sure I'm not doing the same thing I did on tape before. I'm always trying to get better.
"I'm enjoying it, man. I'm doing what's asked of me, and just trying to keep it pushing so I become the player I want to become."
The knock on Gary coming out of Michigan was his production didn't match his talent and athleticism — he registered just 9.5 sacks in three seasons. Those who watched him extensively in college — including Packers outside linebackers coach Mike Smith, who was Gary's biggest fan inside 1265 Lombardi Avenue before the draft — insist Gary drew so much attention last year for the Wolverines that it freed up his fellow defenders in their scheme.
In addition to Gary, three other Michigan defenders went in the first three rounds of the draft this year: linebacker Devin Bush (No. 10 overall, to Pittsburgh); linebacker Chase Winovich (third round, to New England); and defensive back David Long (third round, Los Angeles Rams).
"With Gary and a lot of these guys that (are) just getting to the league, you just can't throw everything at them at once. Especially at outside linebacker," Mike Smith said. "But he's a good kid. He practices hard.
"We move him around a lot, because he's going to play inside, he's going to play outside. Here at this level you get into the finer details. A lot of times in college you'll just say, 'Hey Gary, just go line up over there and go beat that guy.' There's a lot that goes into playing outside linebacker (in the NFL) in every aspect of the run, the pass, the pass rush, understanding sets, understanding who you're going against.
"So there's a lot of things that go into outside linebacker. That's why I'm excited with Gary, because he wants to learn. And once he starts grasping all these things, he's going to be a dangerous man. I'm sure of it."
One thing Pettine is known for is finding ways to use what his players do best rather than bemoaning what they can't do. So with Gary, he might start the season with a package or two designed specially to include him. As long as the two Smiths and Fackrell stay healthy, that should give Pettine the flexibility to get him involved without overloading him.
"As we start to pull back, we'll have an understanding of, 'OK, here's where he is now. Here's his personal inventory. This is what he does well, this is what he needs work on,'" Pettine said. "We'll start to gear, as we're looking forward to Chicago and Minnesota and those early games, where can he best help us based on where he is now, and we'll start to steer the scheme that direction with him. But we feel good about where he is."