GREEN BAY — Speaking out for the first time since his name came up in a government welfare scandal in his home state of Mississippi, an angry Brett Favre pushed back on allegations he was paid $1.1 million for speeches he never gave — and made it clear he believes he performed the work he was asked to do, even though he's now paying back the money he was paid.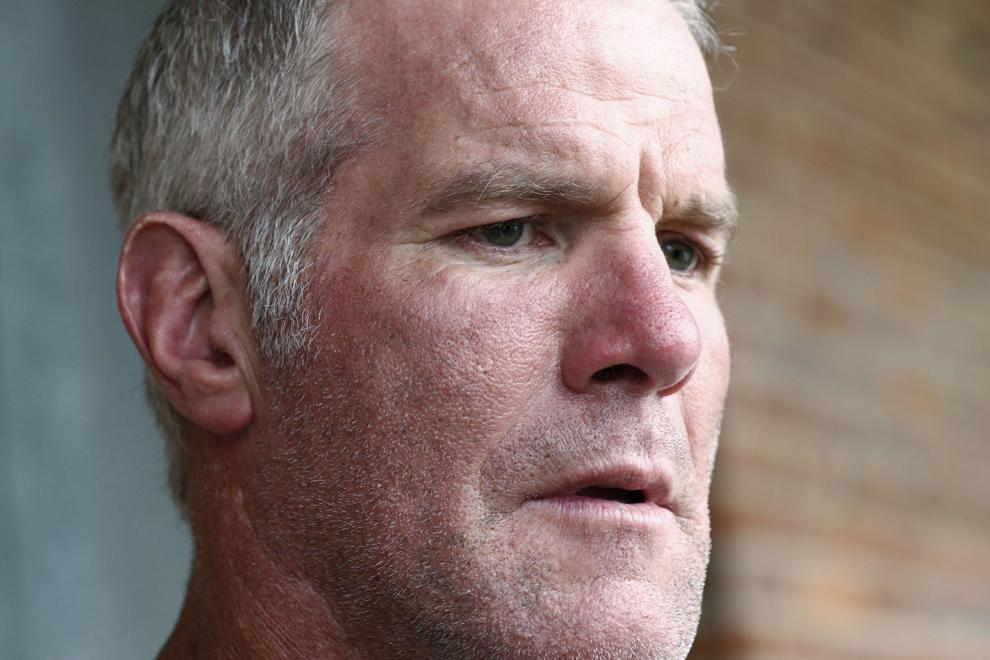 Speaking in an interview on ESPN Wisconsin on Friday, Favre said Mississippi state auditor Shad White inaccurately depicted the work he did on behalf of a nonprofit — work he was paid for with funds earmarked for the Temporary Assistance for Needy Families program, or TANF, in 2017 and '18.
Favre had posted a message on social media earlier this week vowing to pay back the full amount but had not spoken publicly before Friday.
"It's just ridiculous," said Favre, who has already paid back $500,000 and has made arrangements with the state to pay back the remaining $600,000 in installments. "I in no way did anything wrong and wouldn't do anything wrong or would take any money (this way).
"I've never no-showed anyone as far as speaking engagements or commercials or anything of that nature. That's ridiculous. And what I would have liked for the tax auditor to do — I don't know him — would have been for him to contact us and talk about it and express what he had (in terms of) the documents from his investigation. 'This is what we have.' Rather than broadcast it everywhere.
"For him to say I took $1.1 million and didn't show up for speaking engagements is absolutely, 100 percent not true. But yes, we are paying it back."
According to the Mississippi Clarion Ledger, the money Favre received from TANF came through the Department of Human Services and a nonprofit, the Mississippi Community Education Center, or MCEC. The audit said the nonprofit paid Favre's company, Favre Enterprises, $1.1 million for appearances, promotions, autographs and speaking engagements that he didn't attend.
"I want to applaud Mr. Favre for his good faith effort to make this right and make the taxpayers and TANF families whole," White said in a statement. "To date, we have seen no records indicating Mr. Favre knew that TANF was the program that served as the source of the money he was paid."
Favre said the fees were for advertising work, public-service announcements and one public appearance and that he never accepted payment for services he did not perform. He learned of the scandal from his longtime agent, James "Bus" Cook, who contacted him after news broke earlier this week.
"I read the little excerpt (of the auditor's report) and I was like, 'You have got to be kidding me.' By that time, the media had caught onto it and everyone had formed an opinion," Favre said. "But that day (and) the next day, we were in discussions with the state auditor and other high-ranking officials.
"It has nothing to do with speaking engagements — nothing. The tax auditor was wrong in his words. I do not know where he got that. I did ads — radio PSAs, radio commercials, one appearance — and these ads ran for three years, just in the state (of Mississippi). It was a state-only deal. And I never no-showed anybody. I don't know where that came from."
Favre reiterated he didn't know where the payments came from and that he never knowingly took money that was supposed to be given to Mississippi's neediest residents.
"I don't think the investigation is over. I — unknowingly — am caught, not so much in the middle, because there's a lot more to this investigation that has nothing to do with me," Favre said. "When you are paid by your employer, do you ask them where the money comes from? That's the same thing for me. I don't ask Copper Fit or Wrangler or Nike or any other product that I've endorsed, I don't ask them where the money comes from. That's ridiculous. And I've already paid a portion of it back.
"That's not me. I mean, I would certainly never do anything like that. And I know the people who know me know that that's the absolute truth. That being said, we're going to pay it back."
<&rdpStrong>Photos: Brett Favre at 50, from gunslinger to Iron Man</&rdpStrong>
Brett Favre at 50: From young gunslinger to grizzled 'Iron Man' — in photos
1991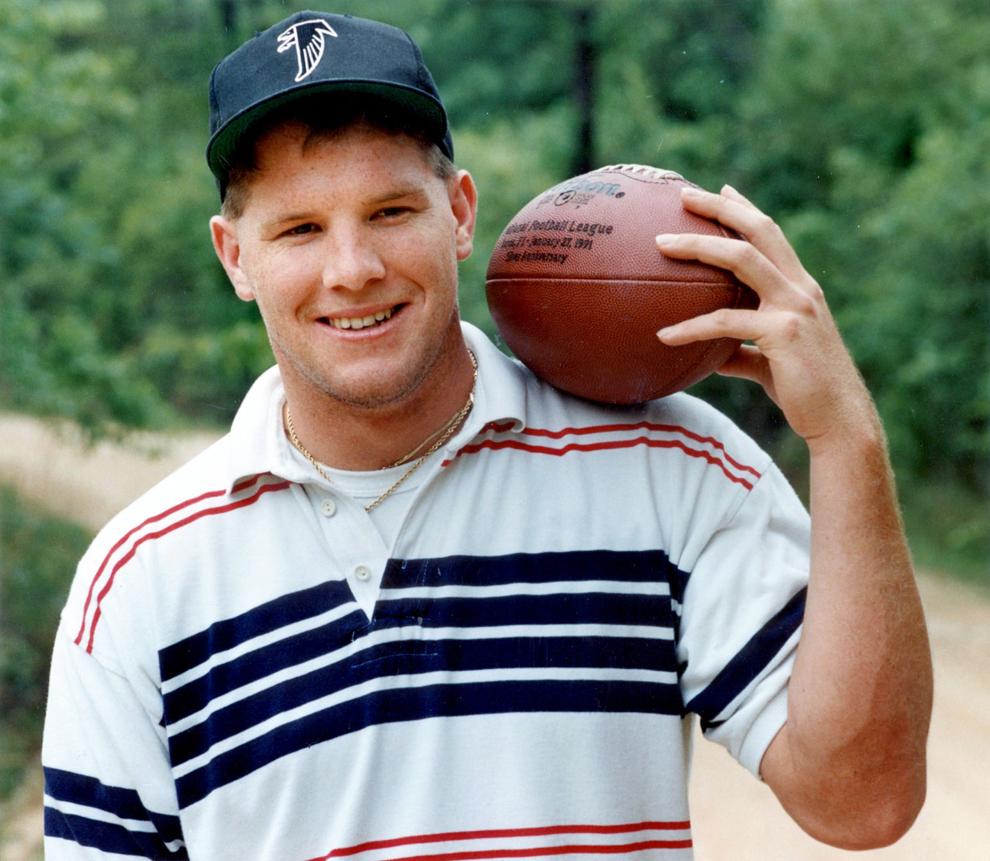 1991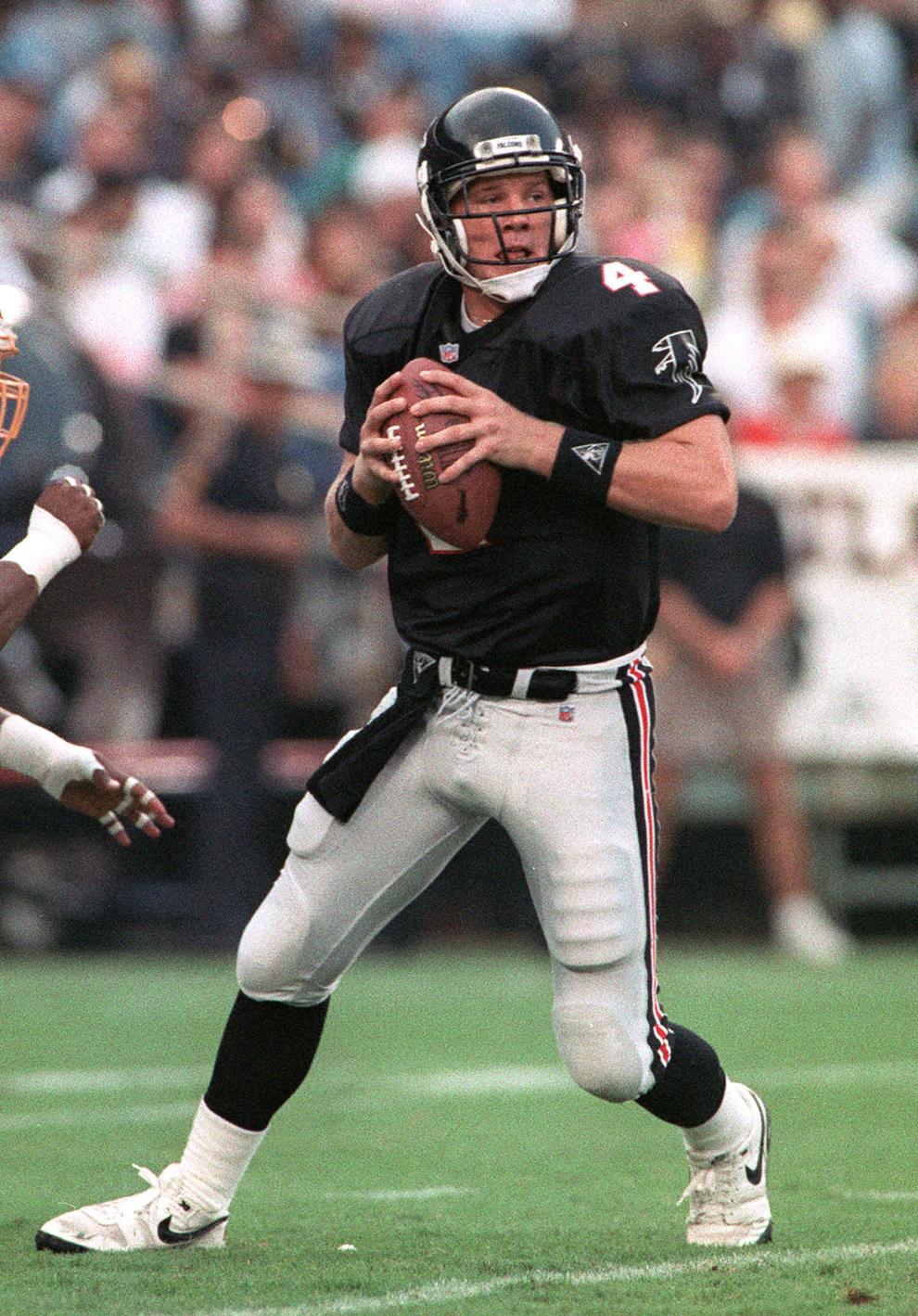 1992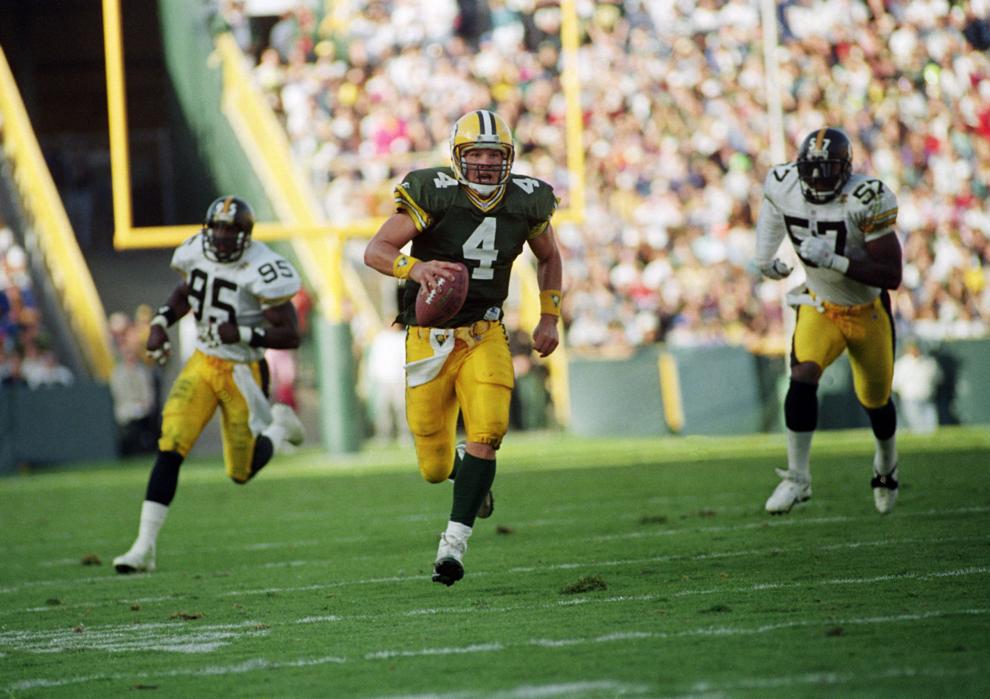 1992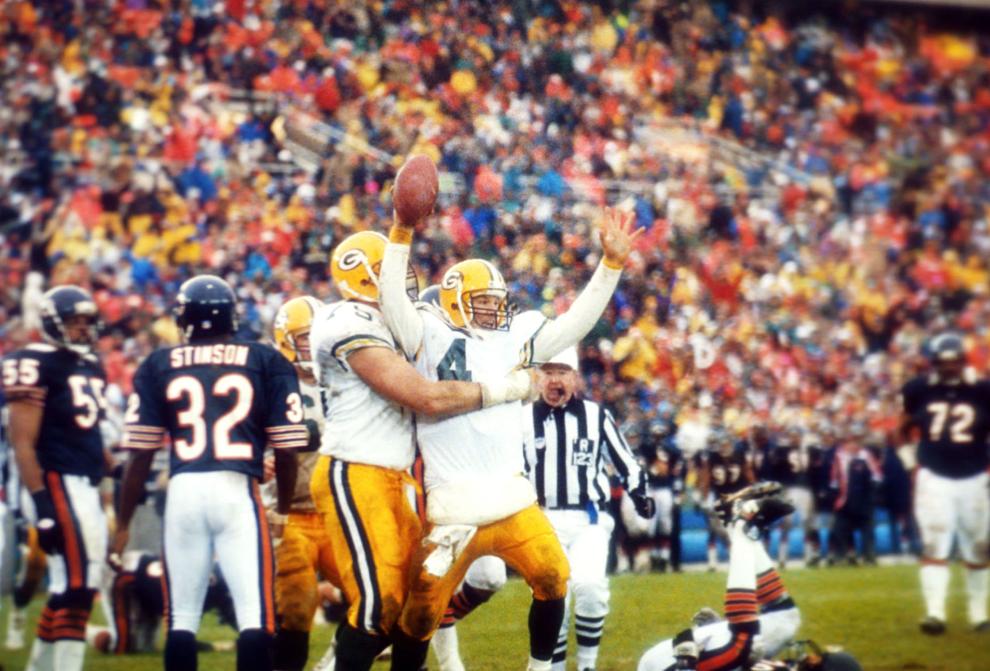 1993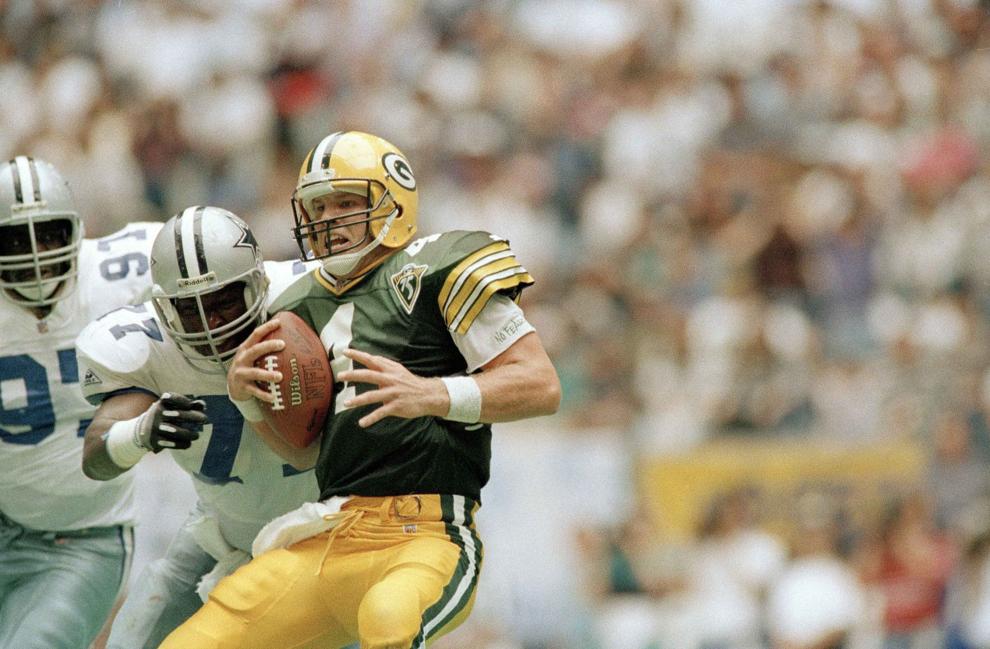 1993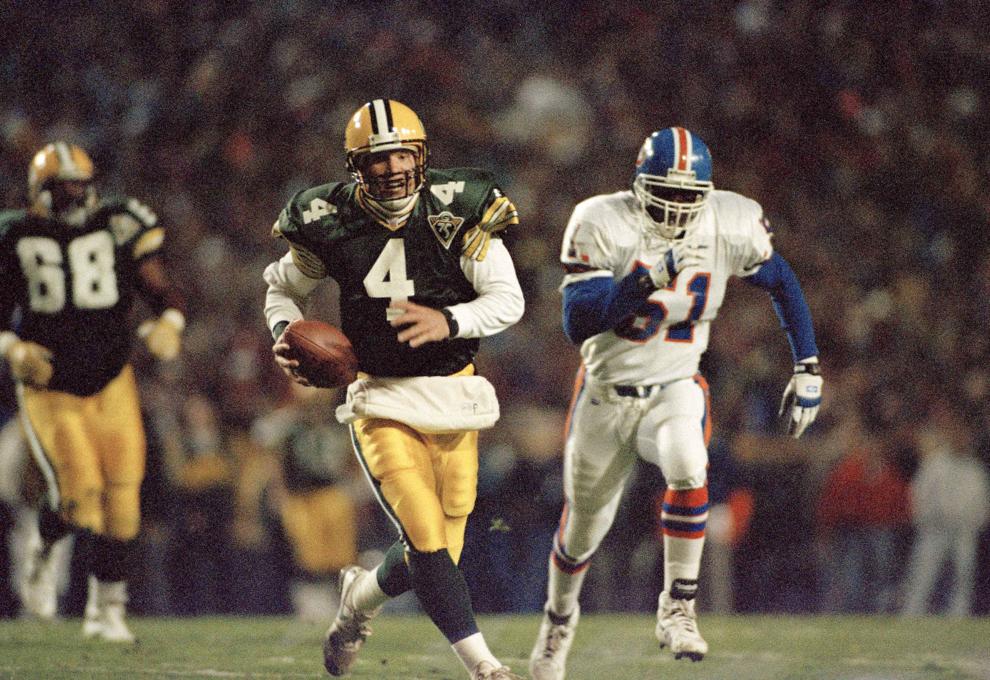 1994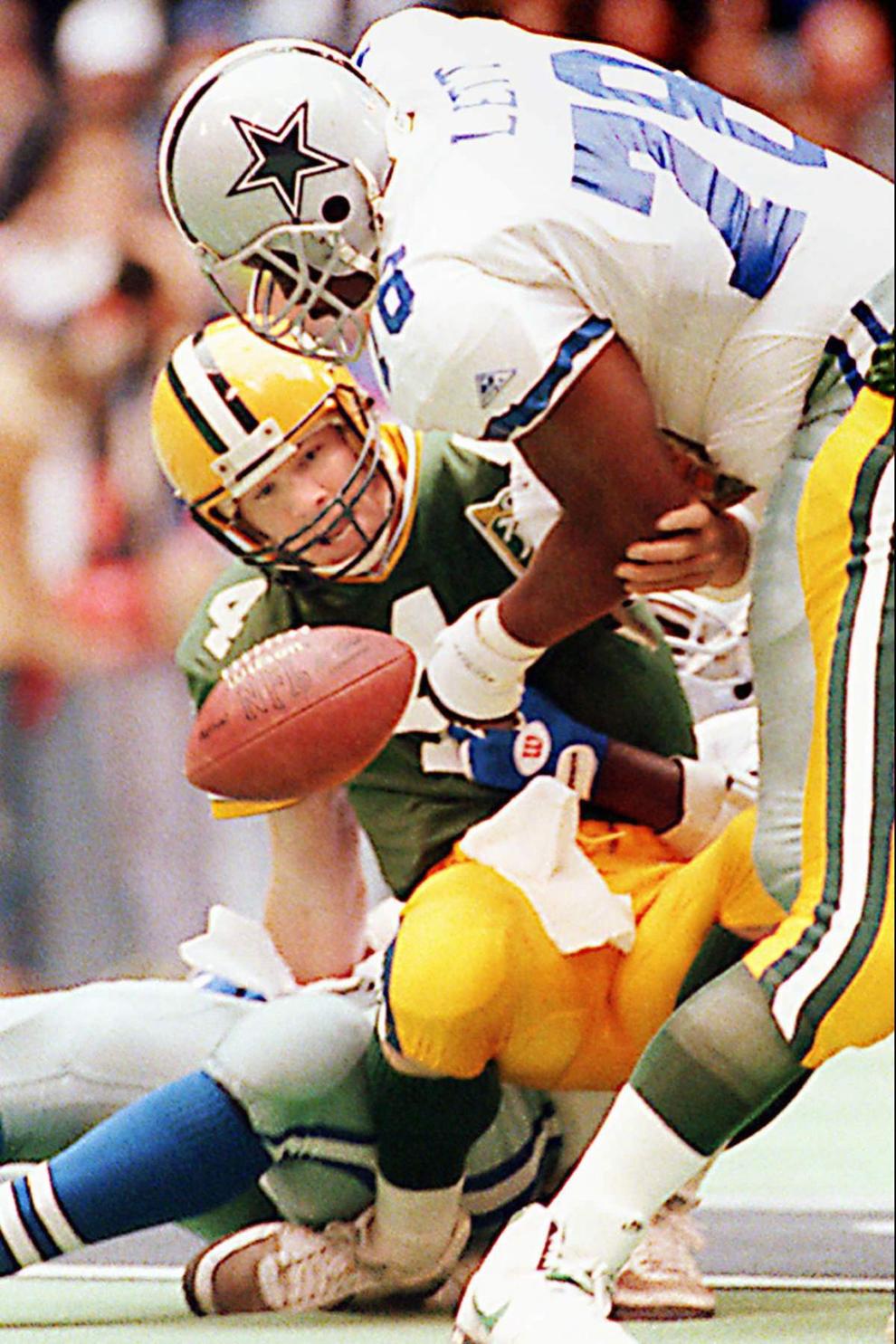 1994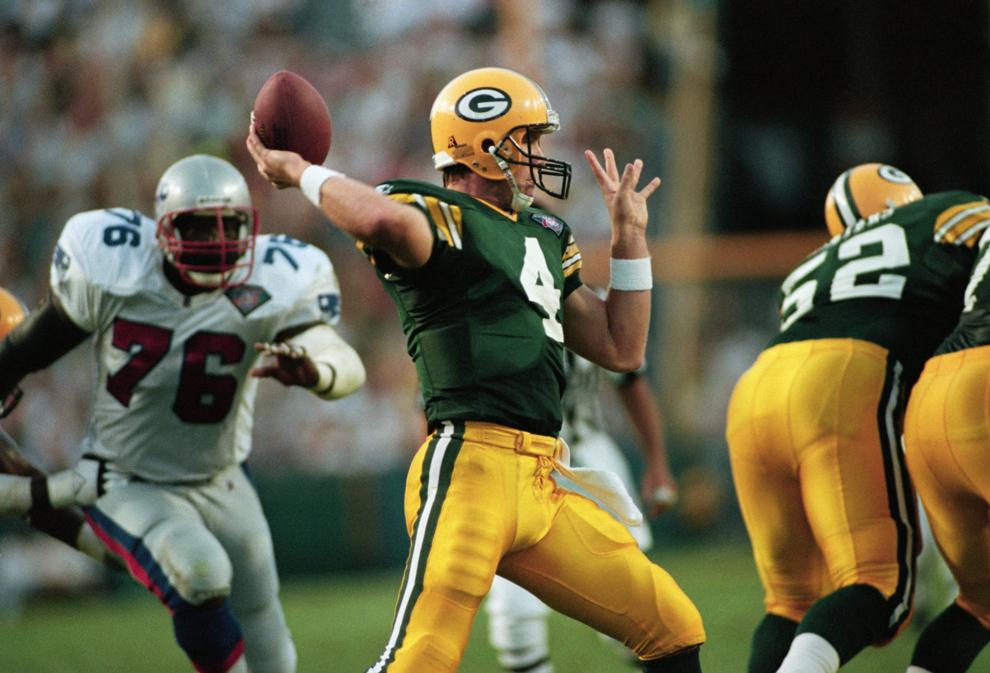 1994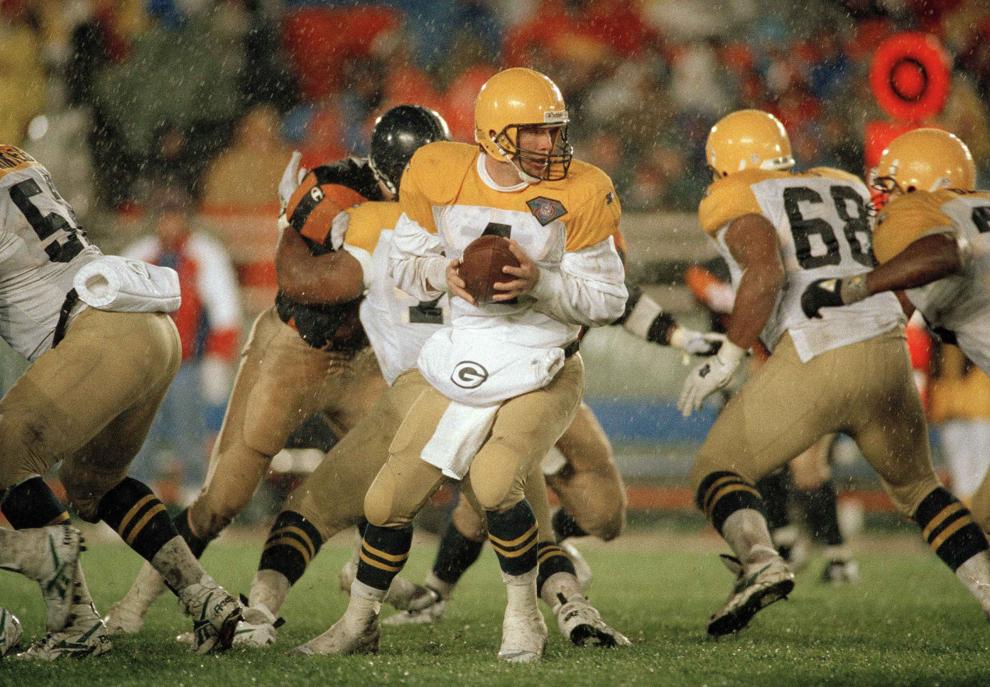 1995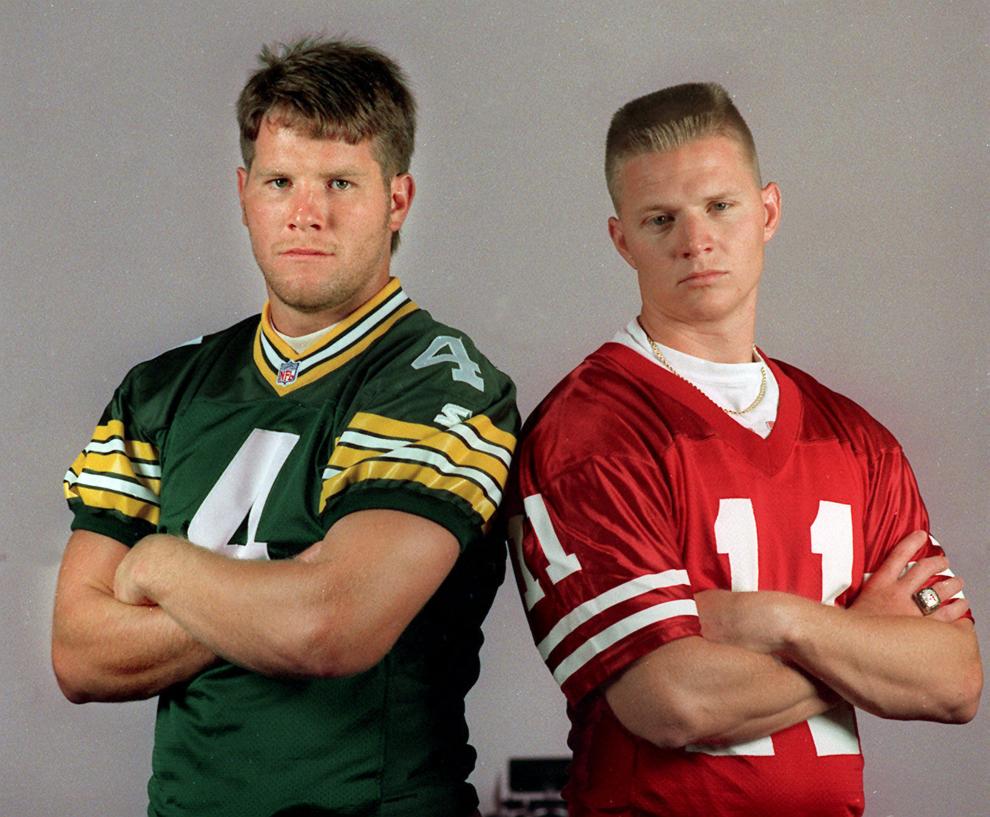 1995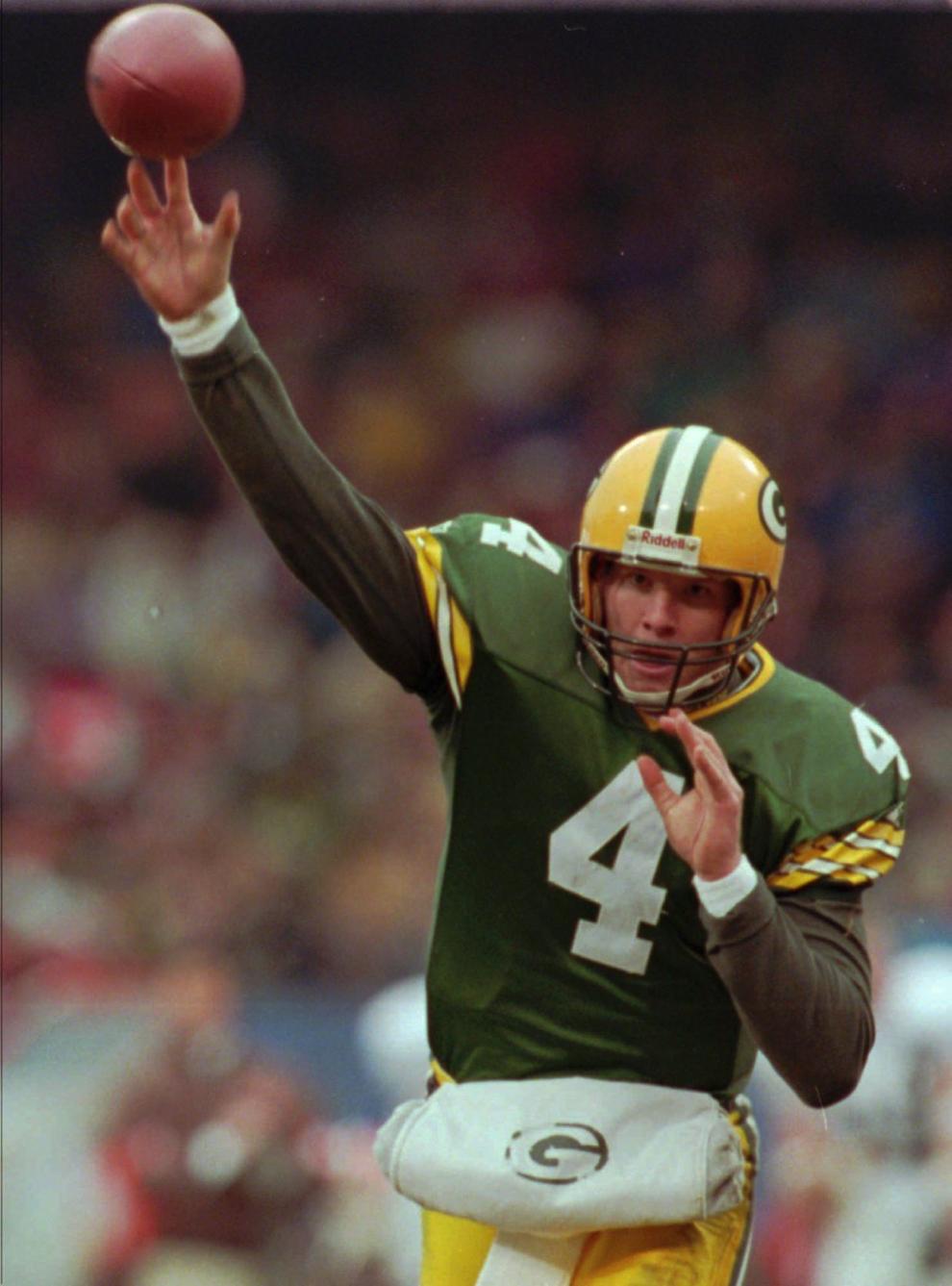 1995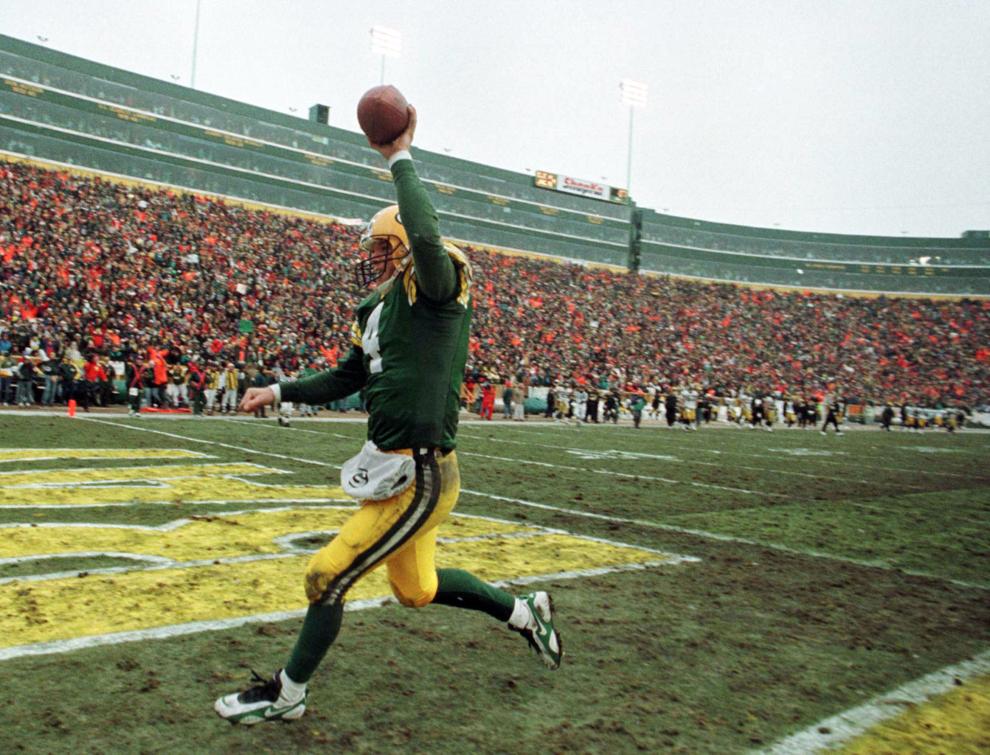 1995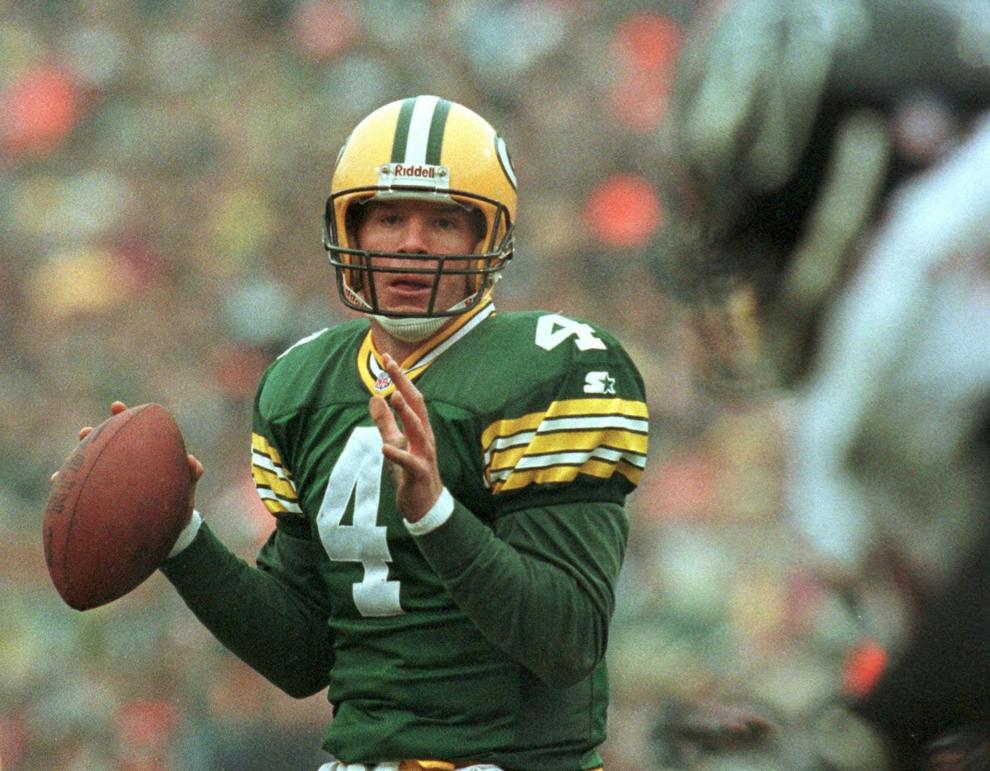 1996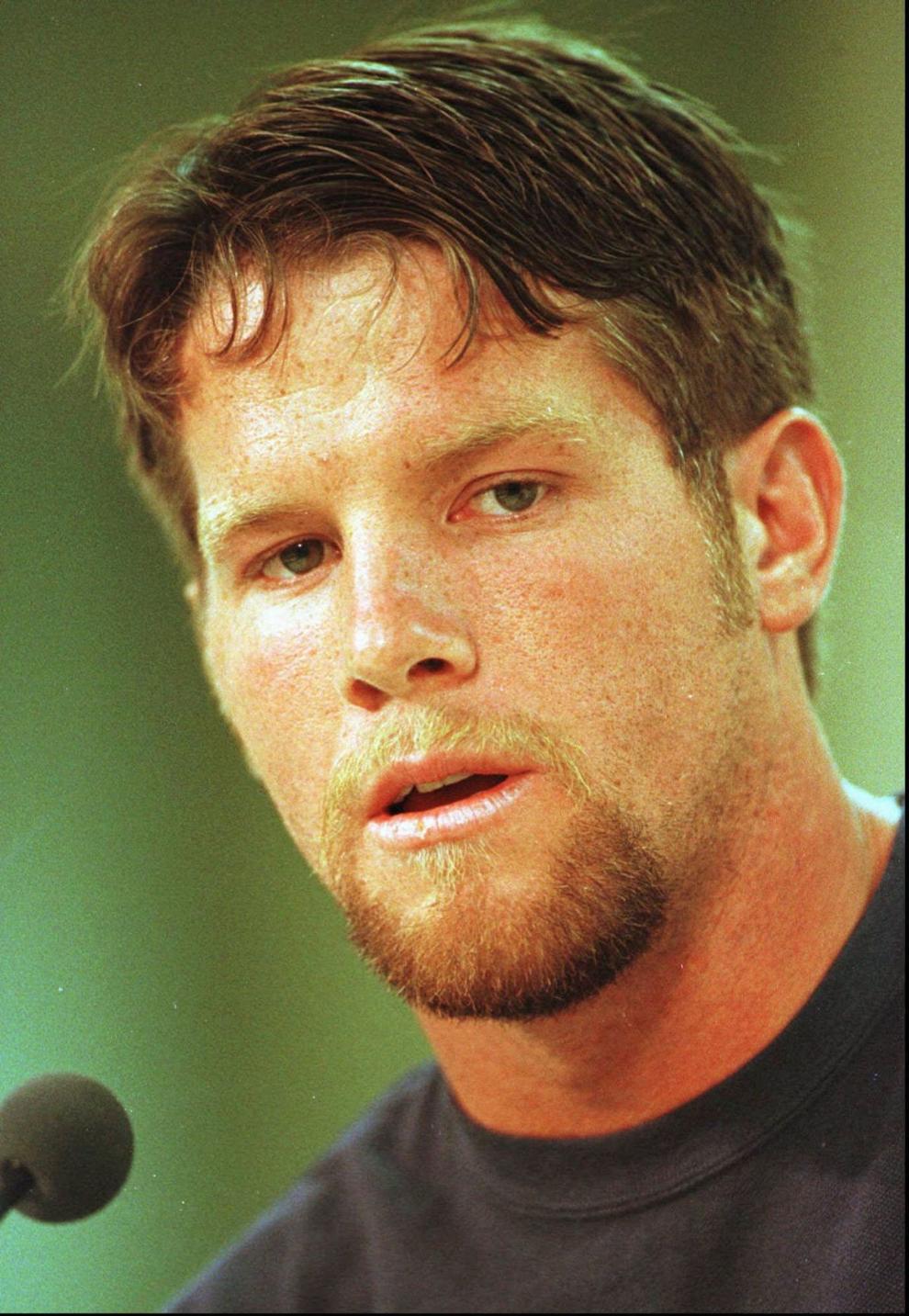 1996
1996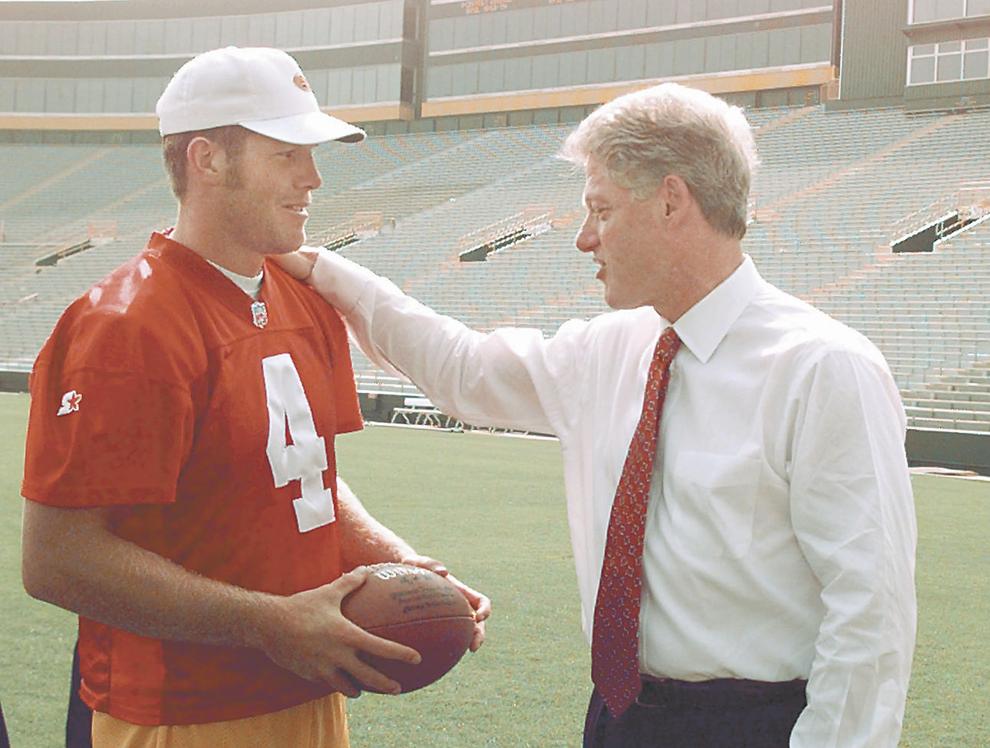 1996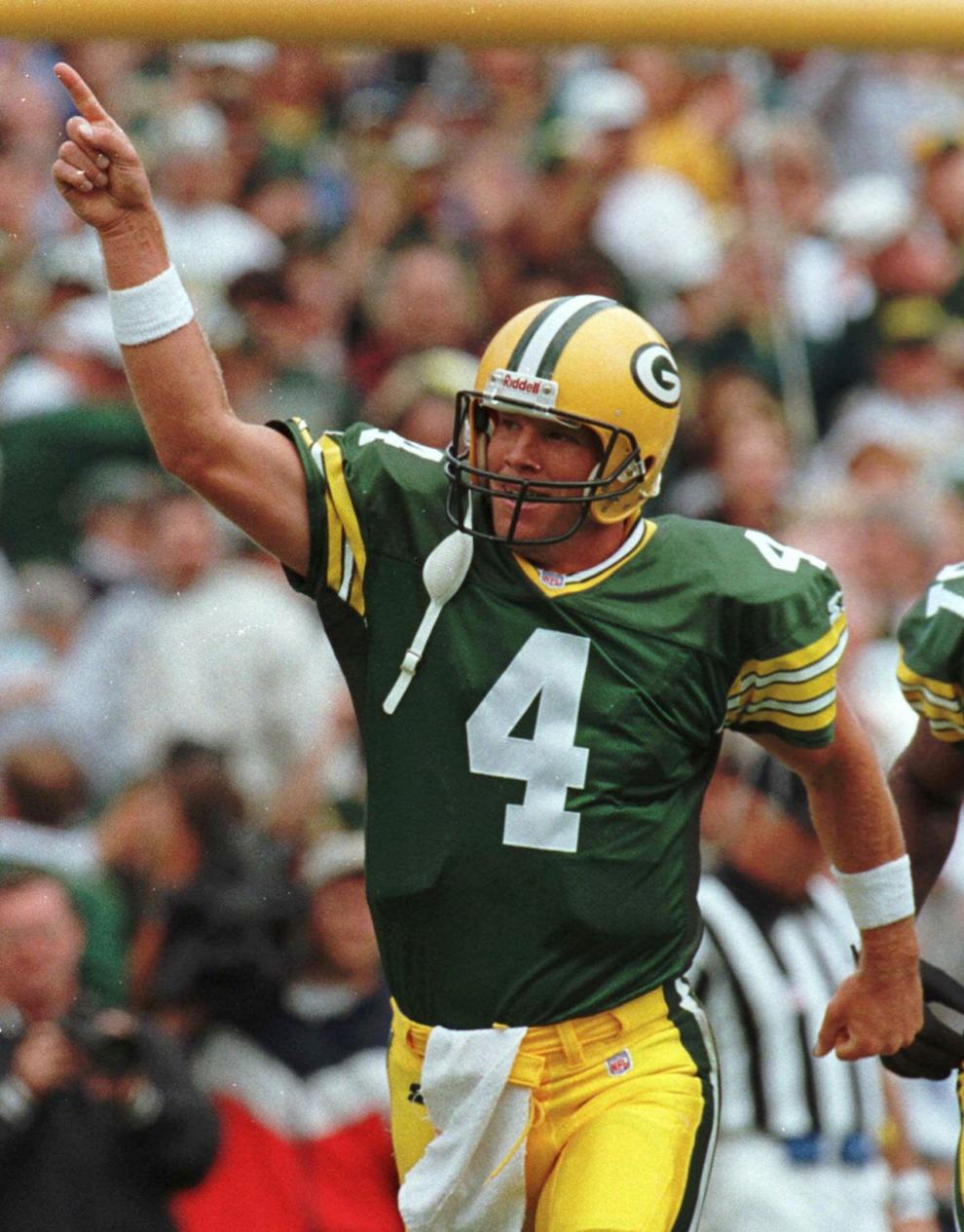 1997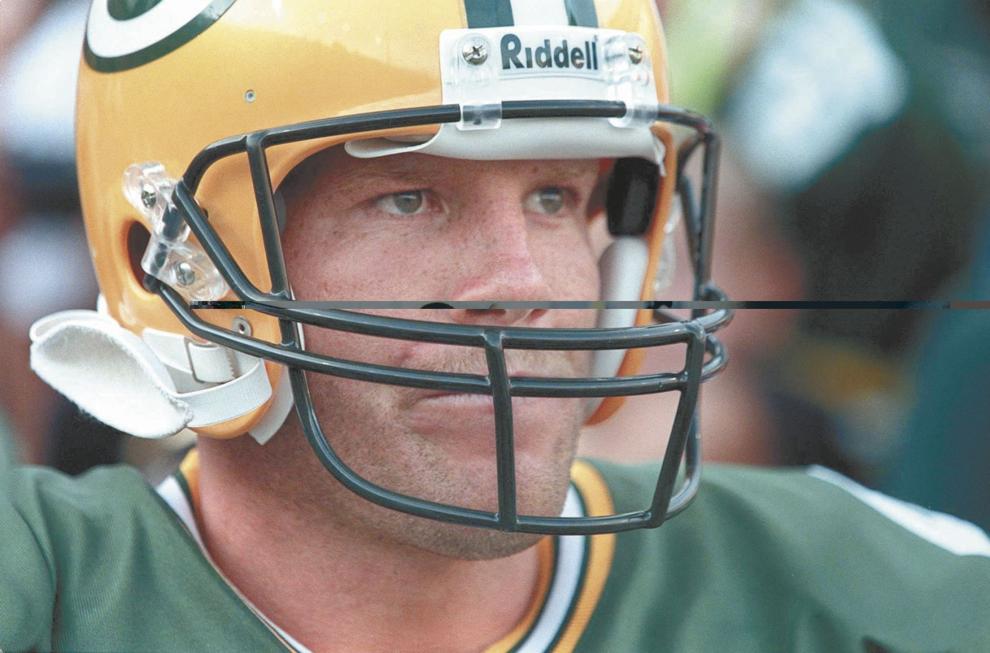 1997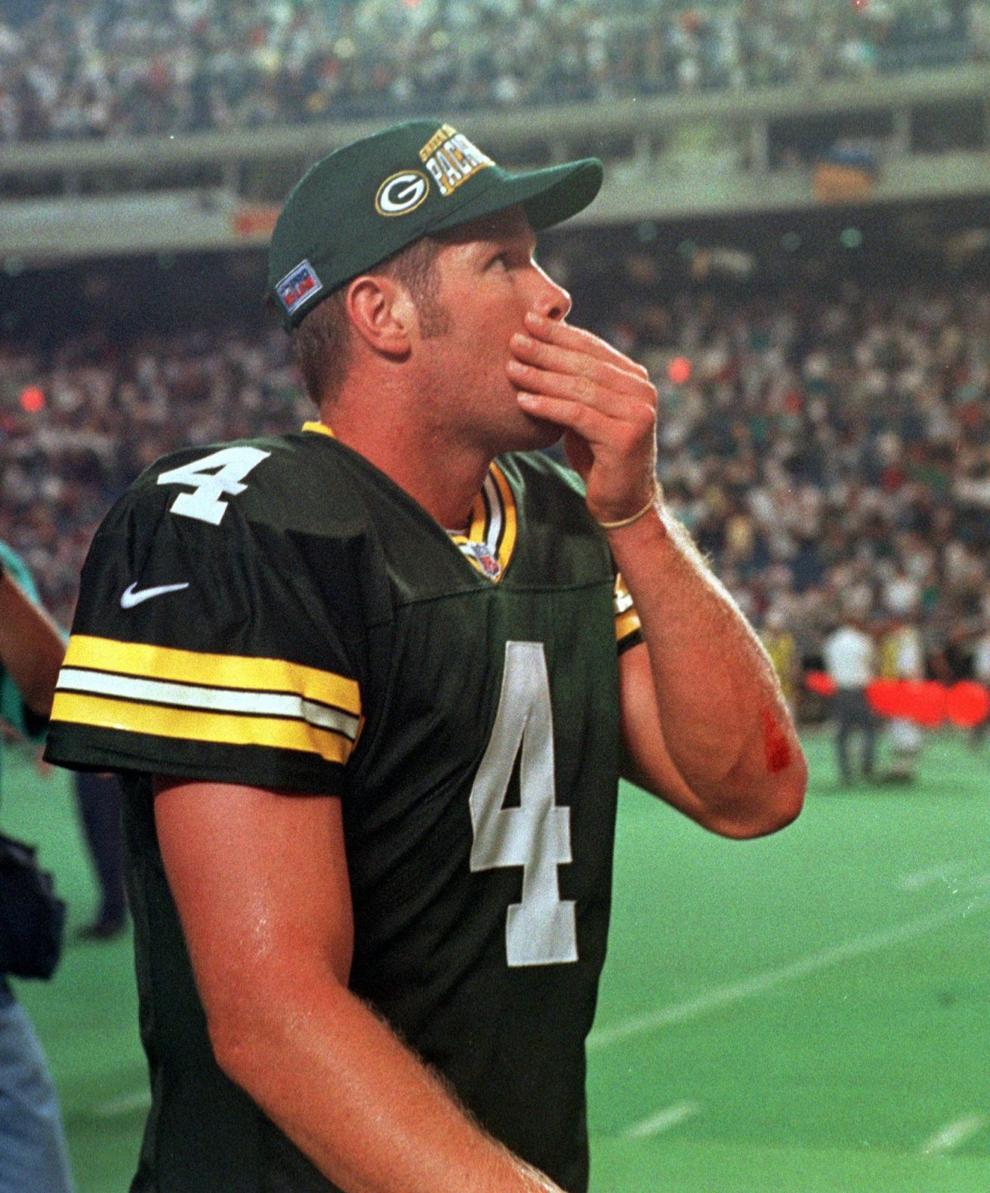 1997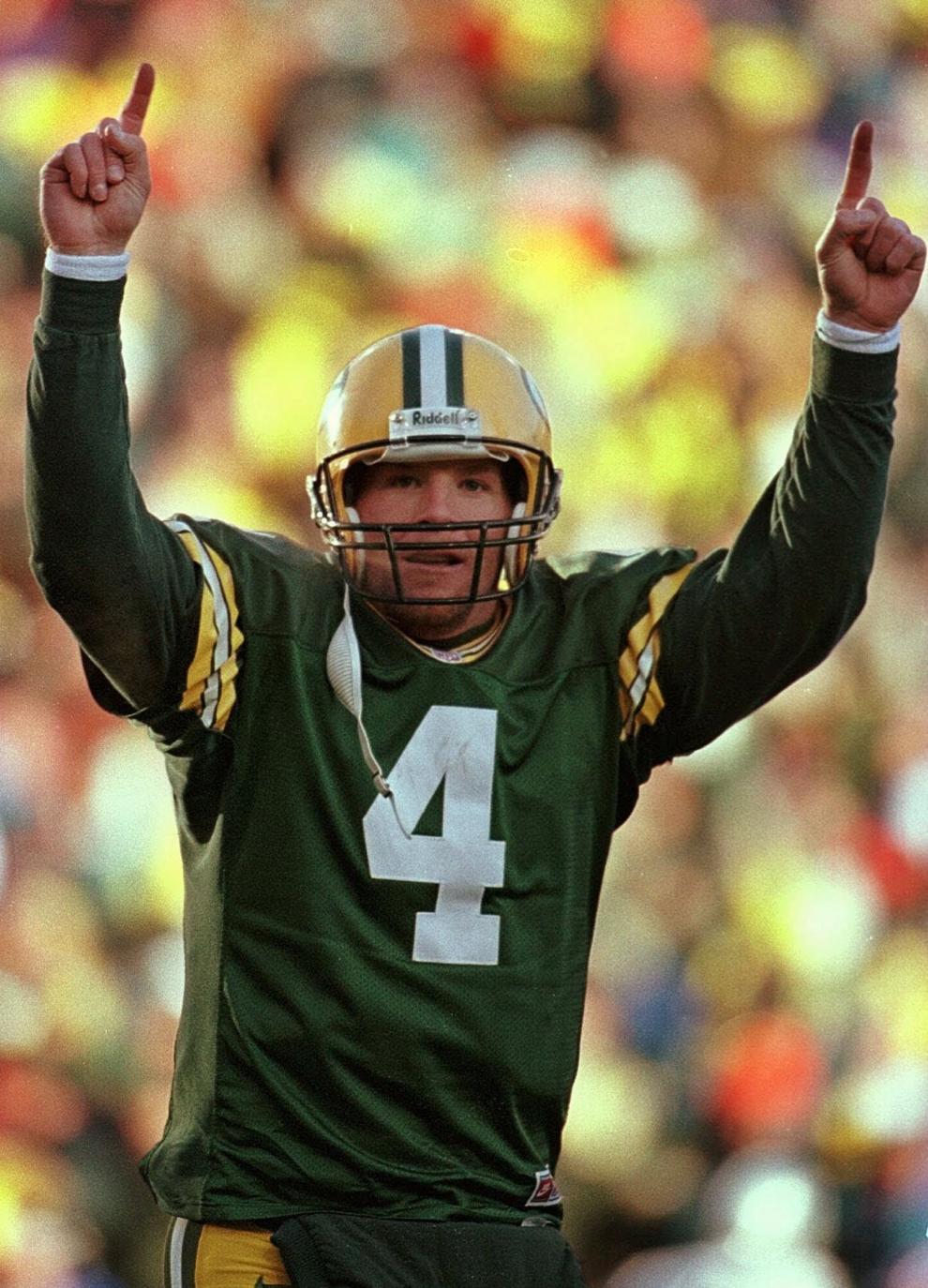 1997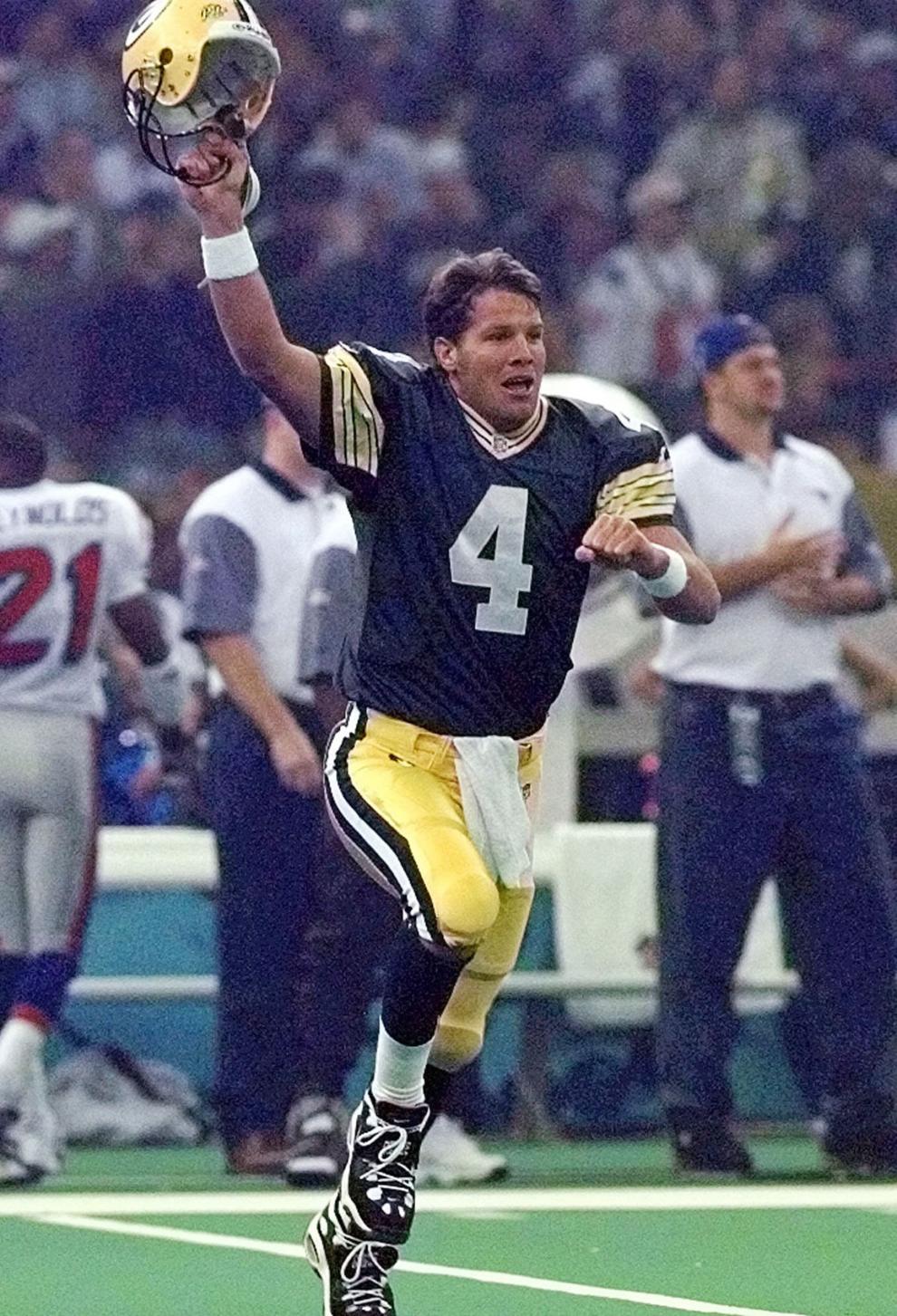 1997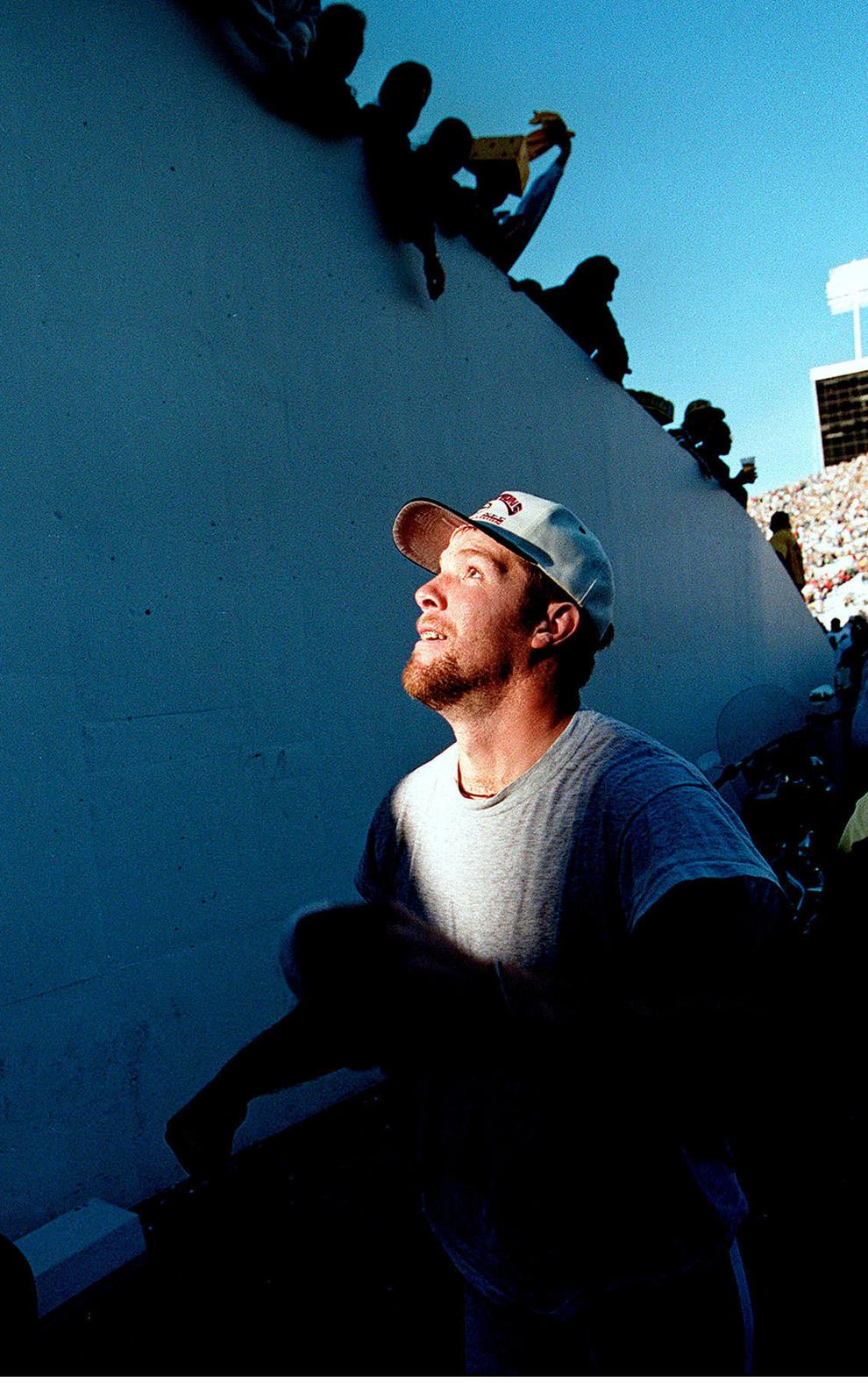 1998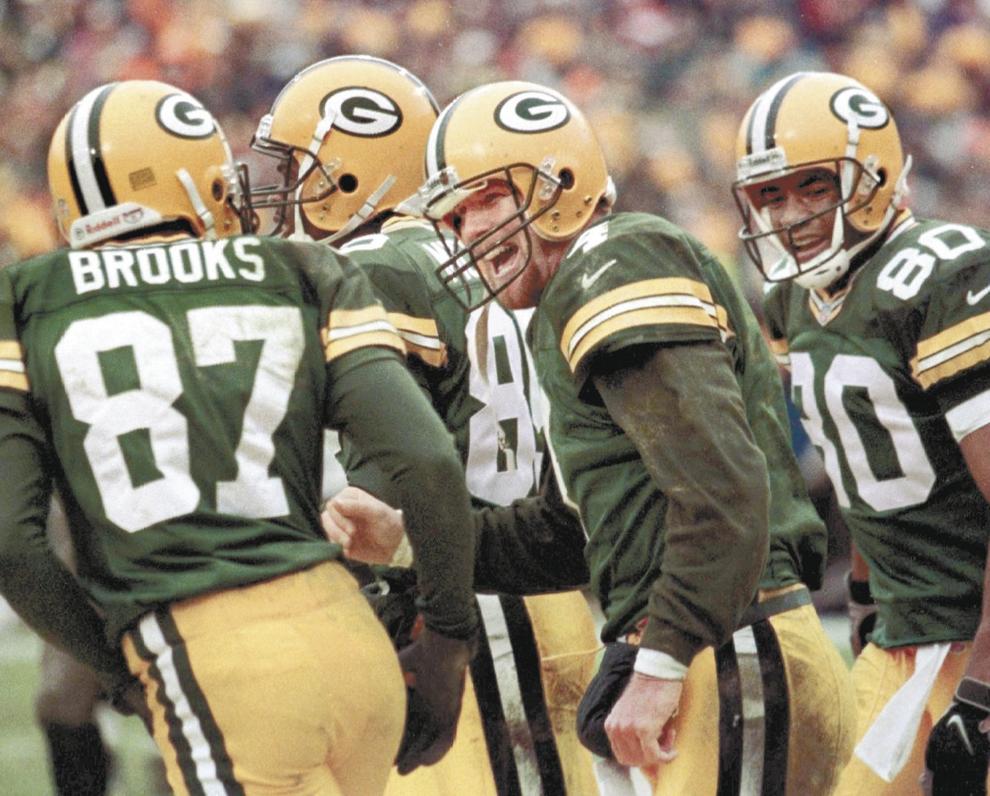 1998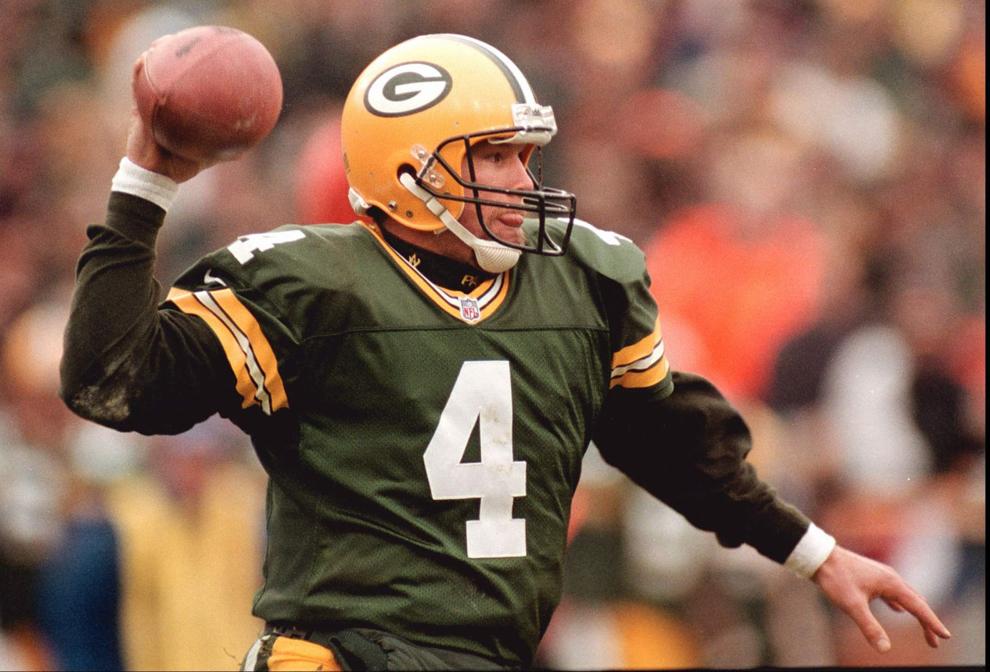 1998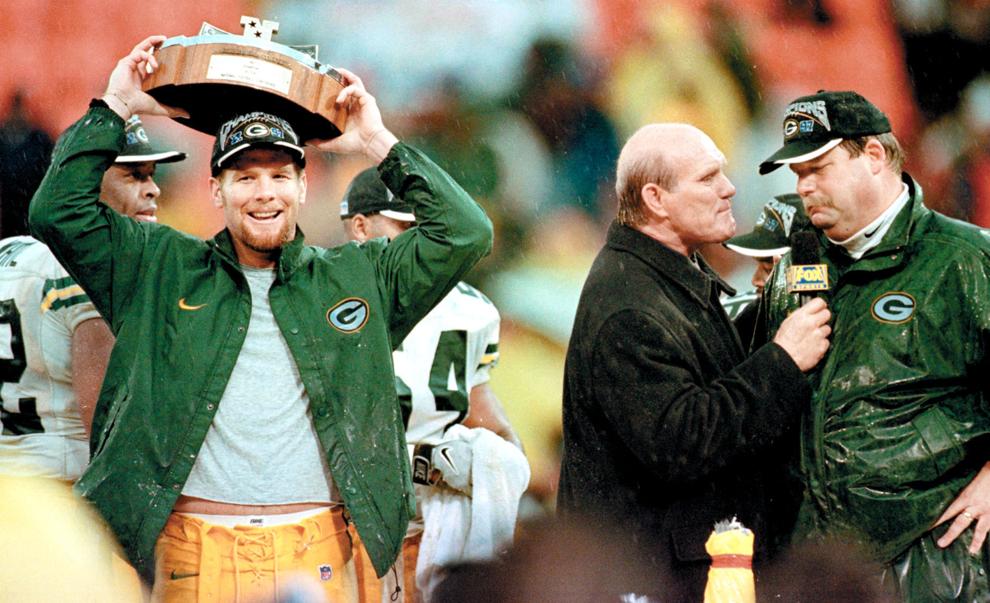 1998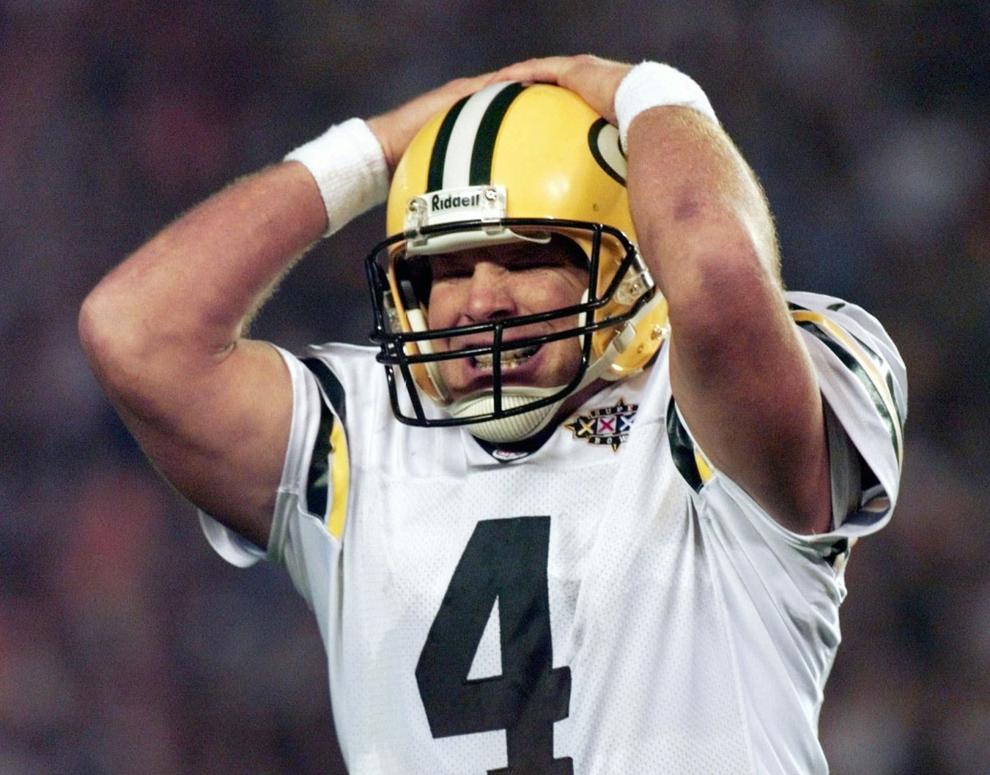 1999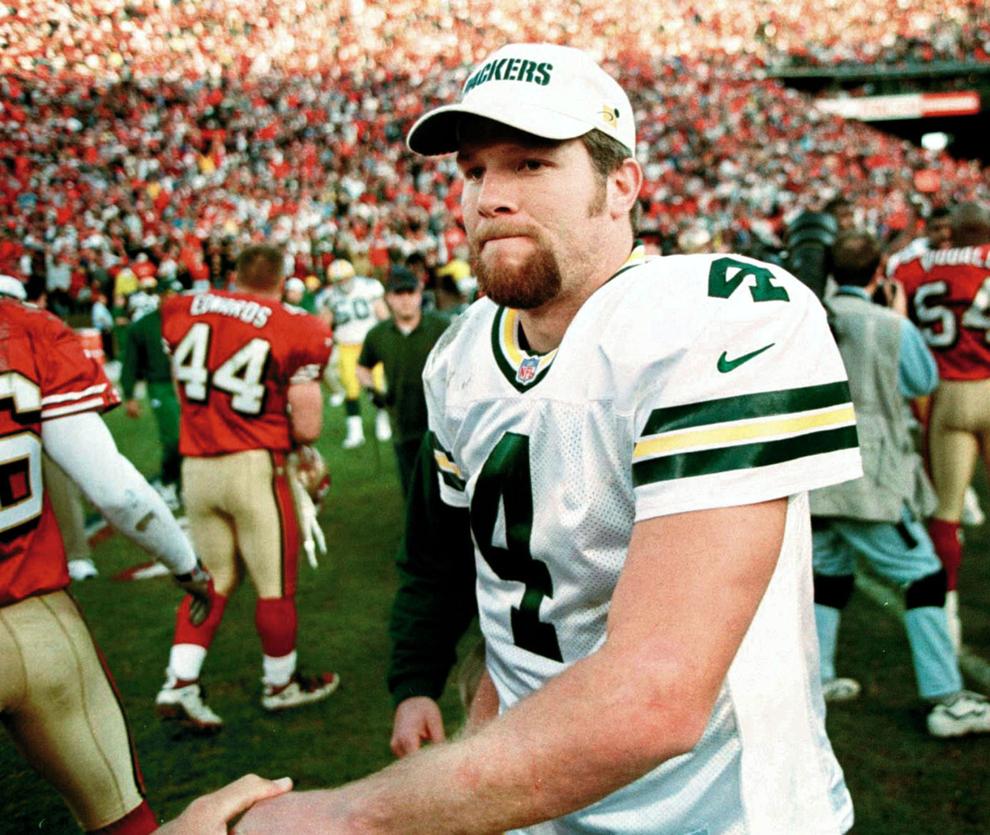 1999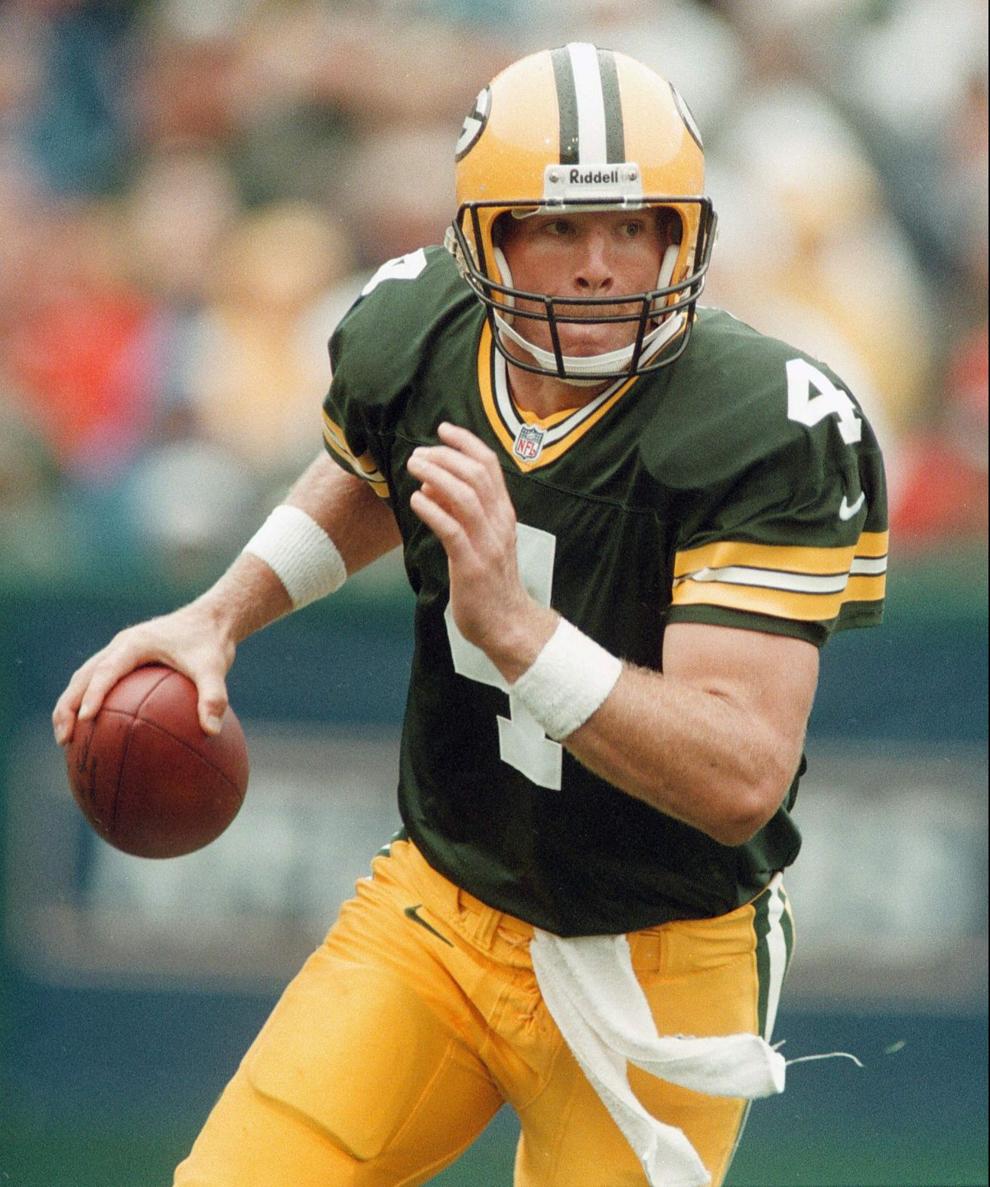 1999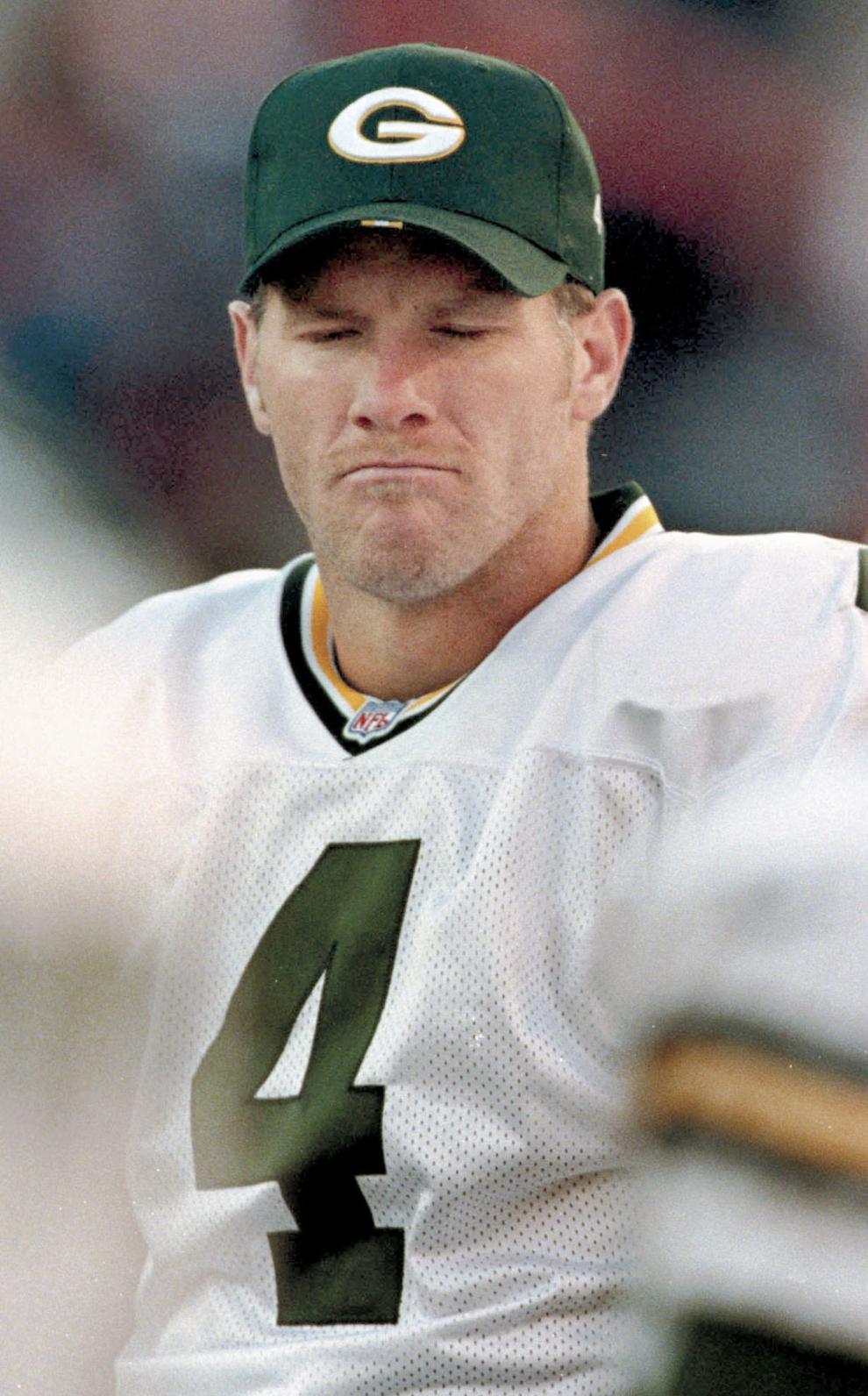 1999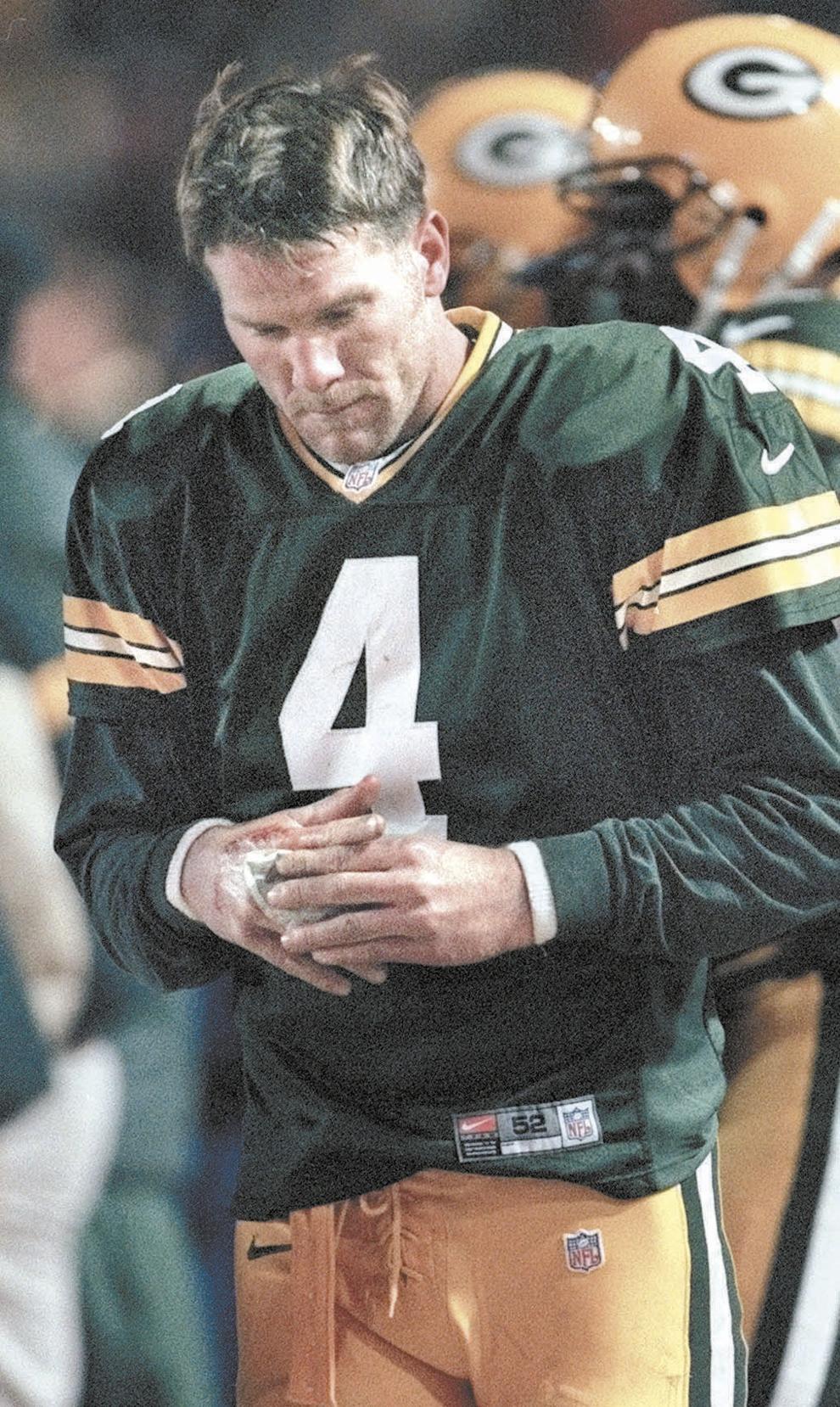 1999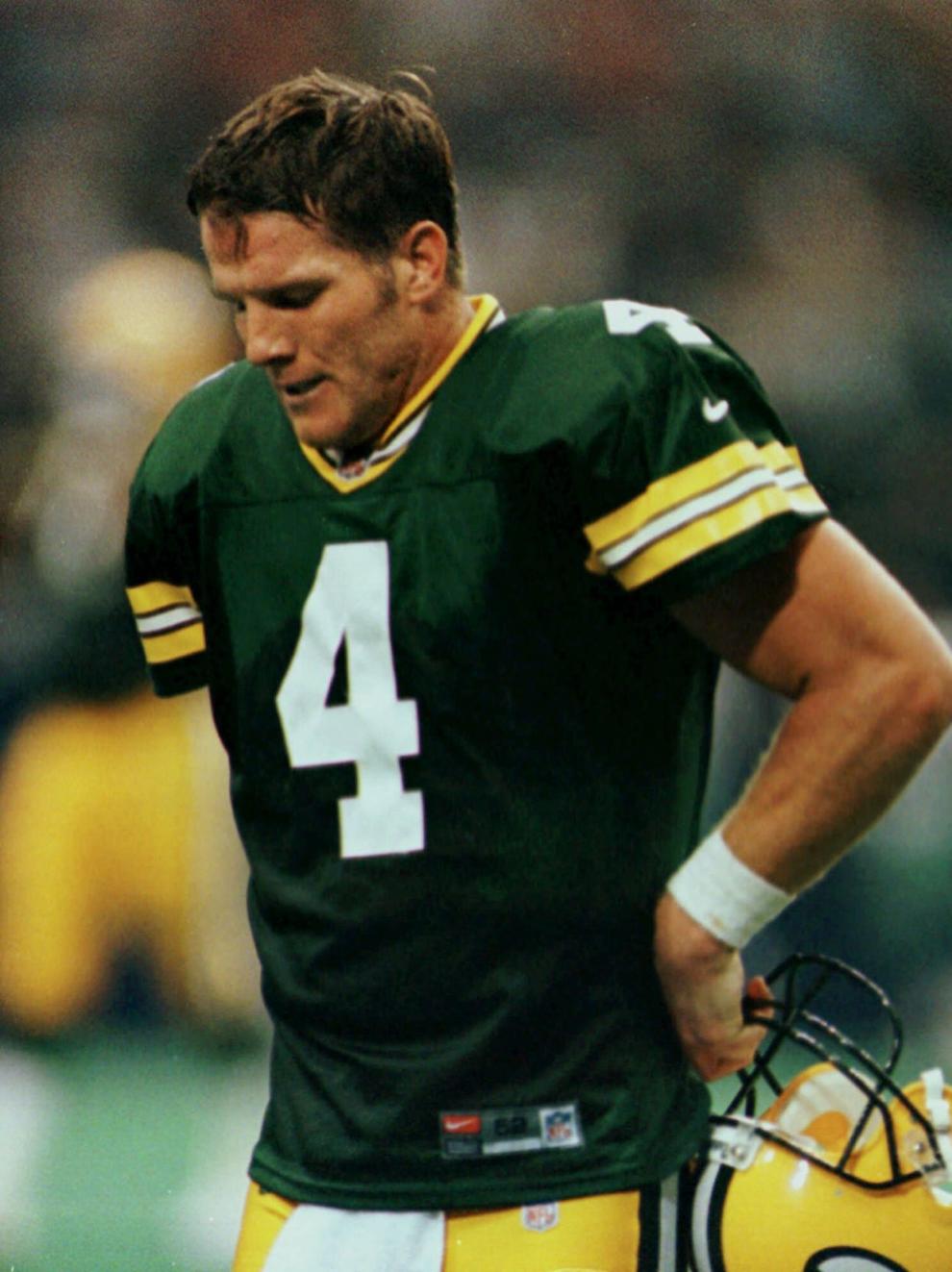 1999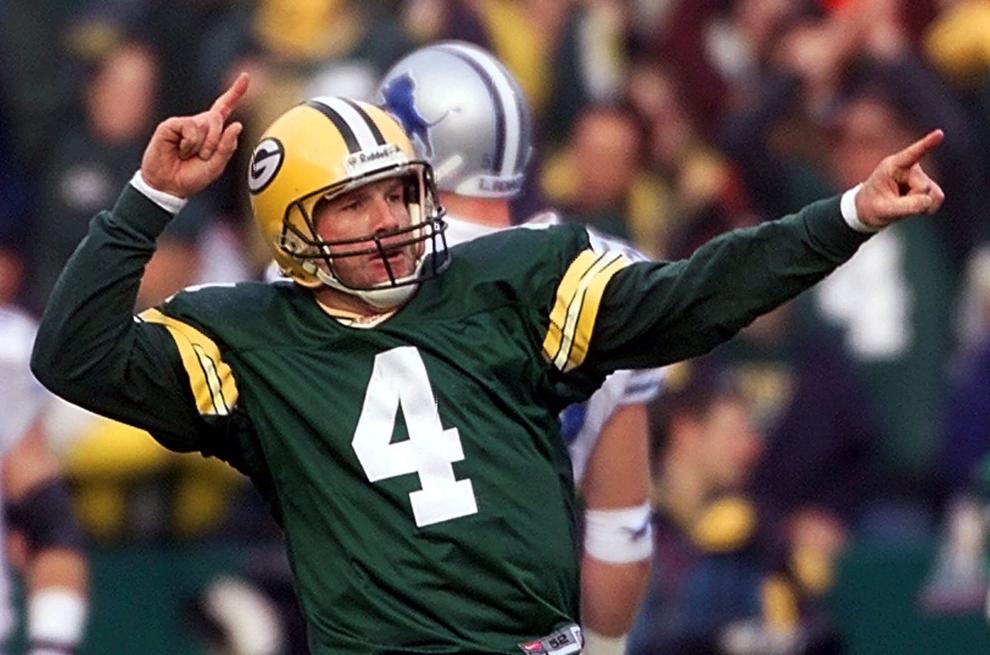 2000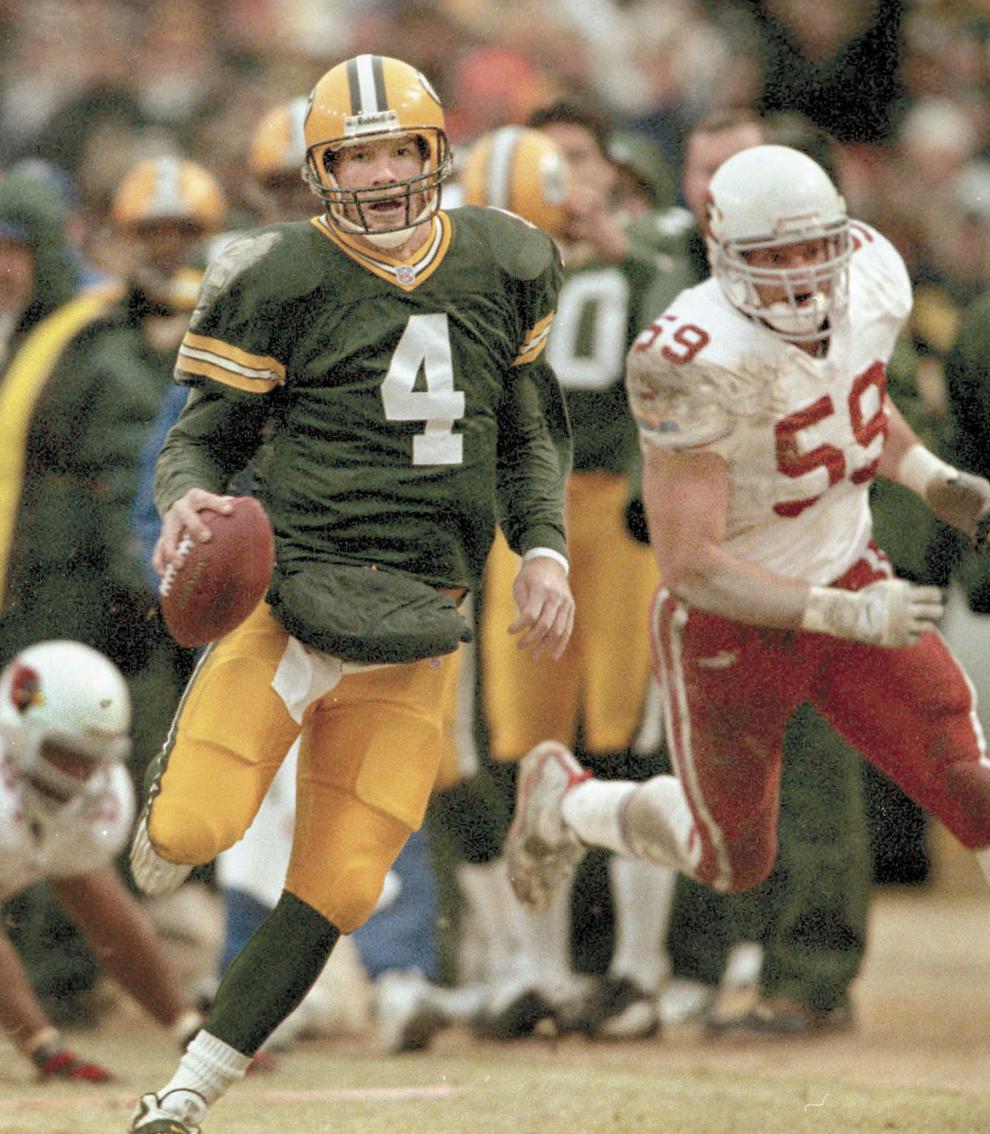 2000
2000
2001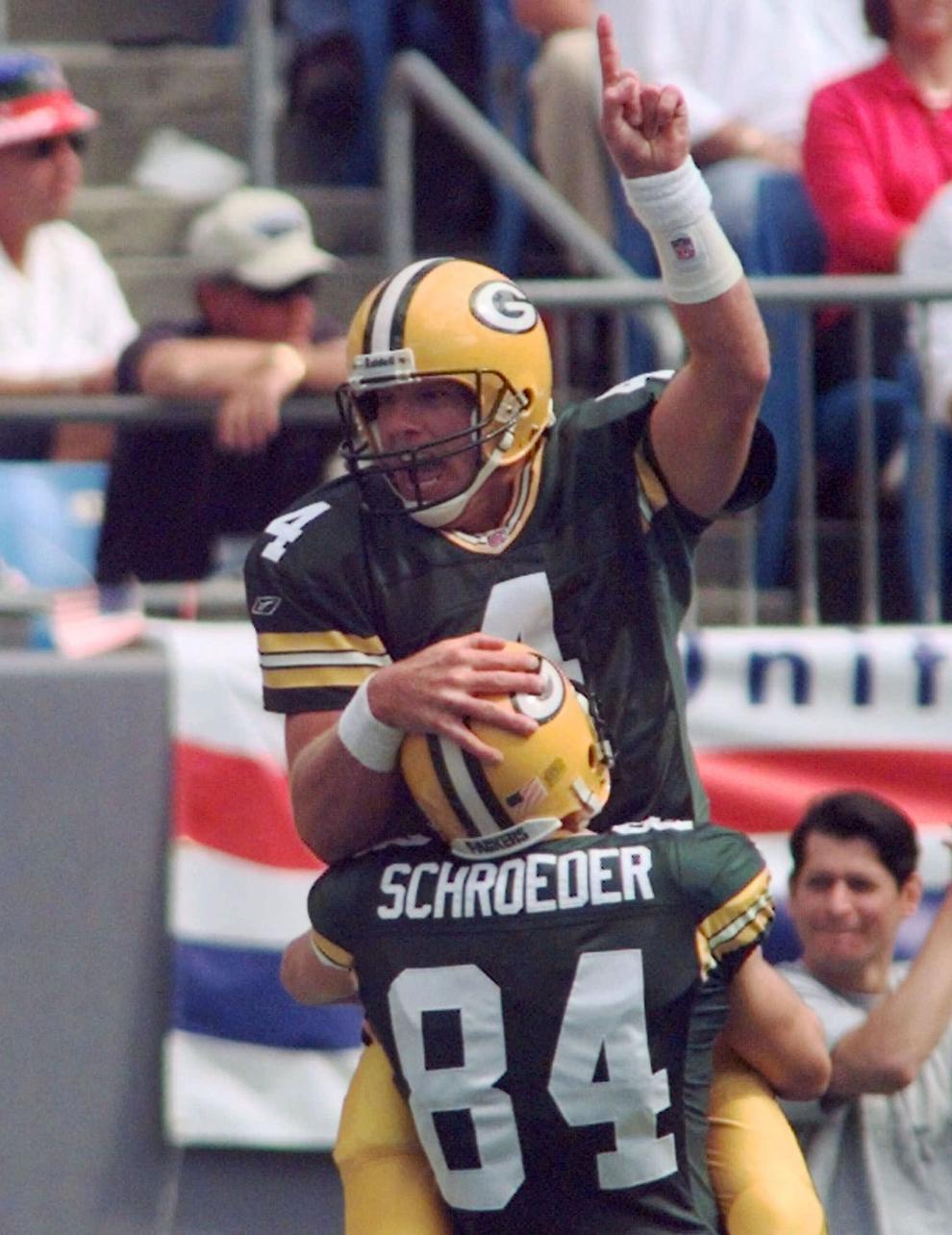 2001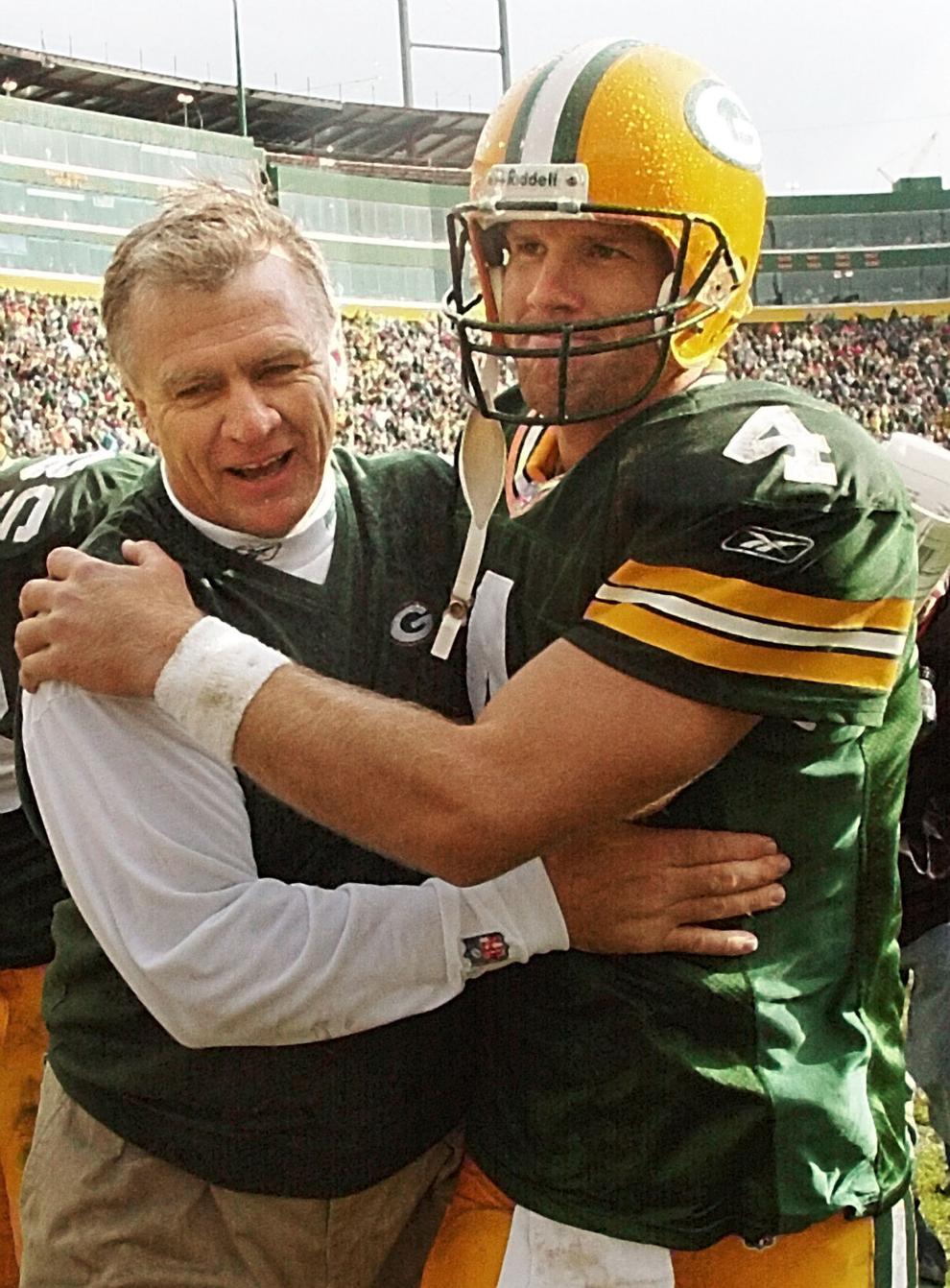 2002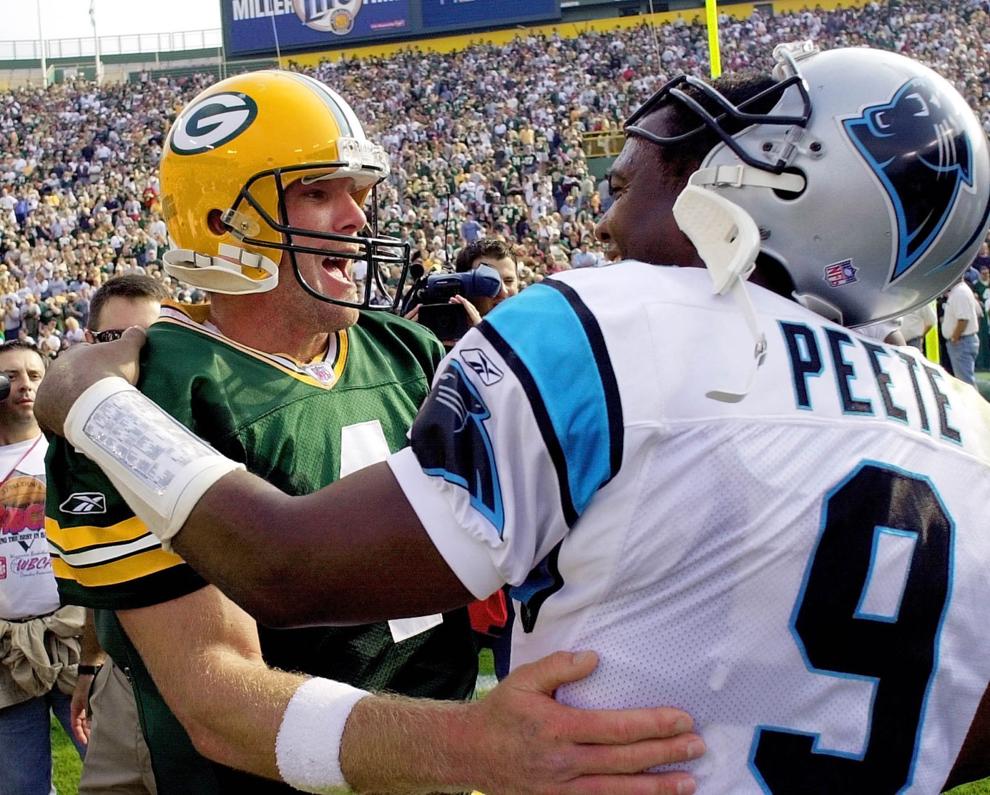 Brett Favre injury 2002, State Journal photo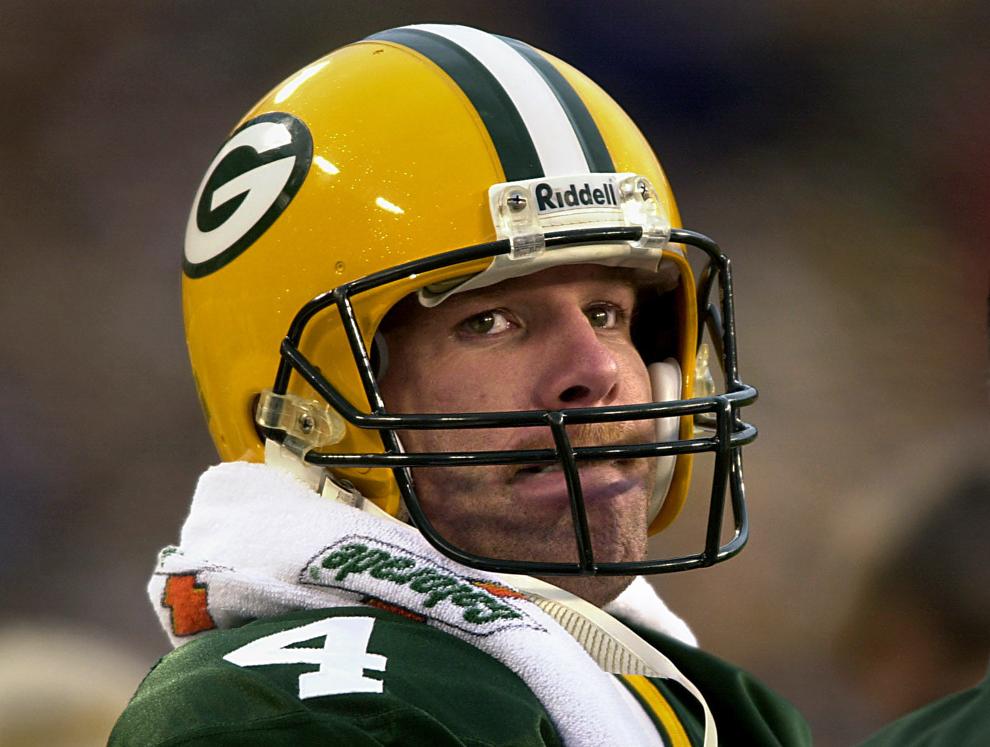 2002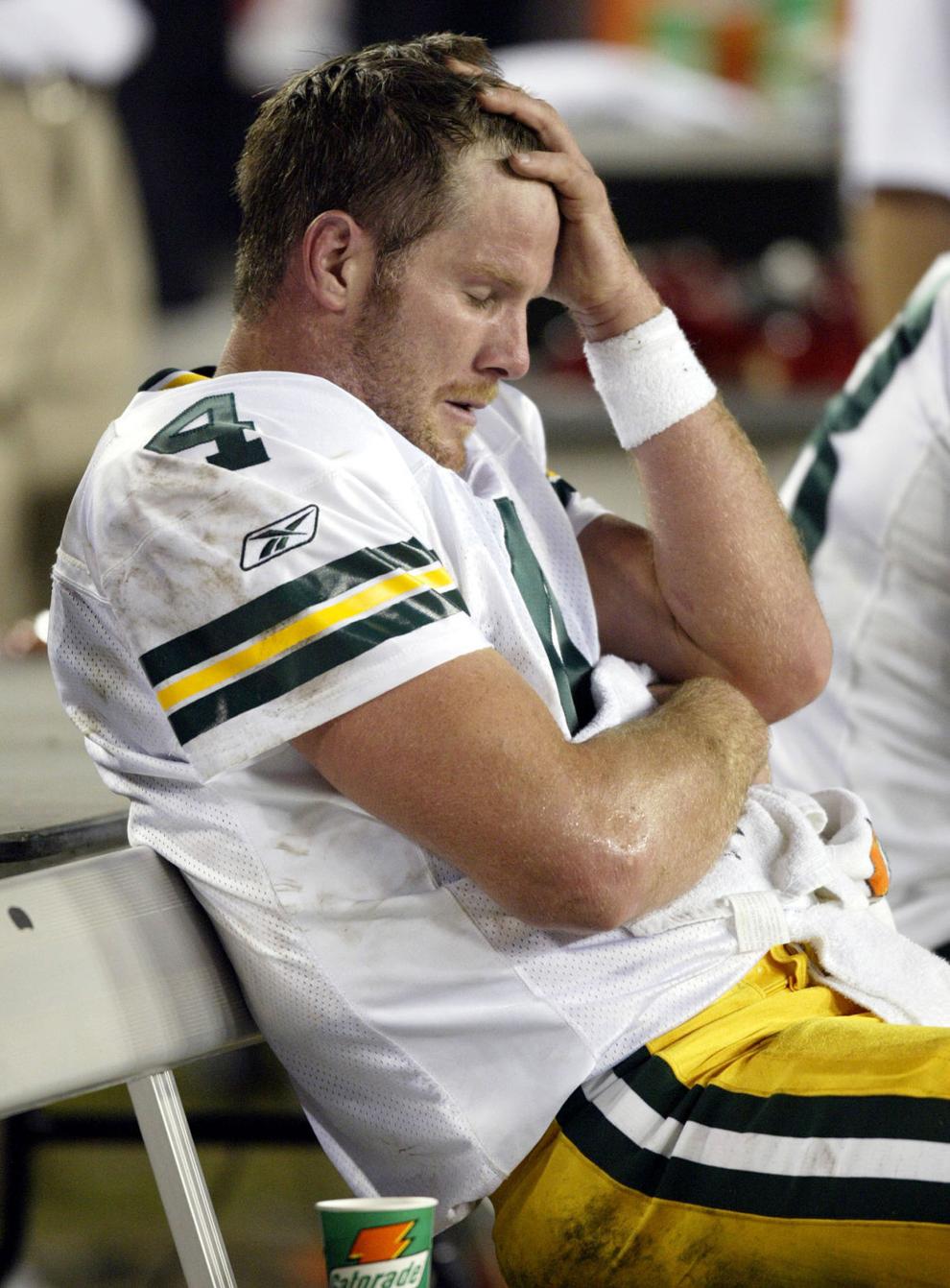 2003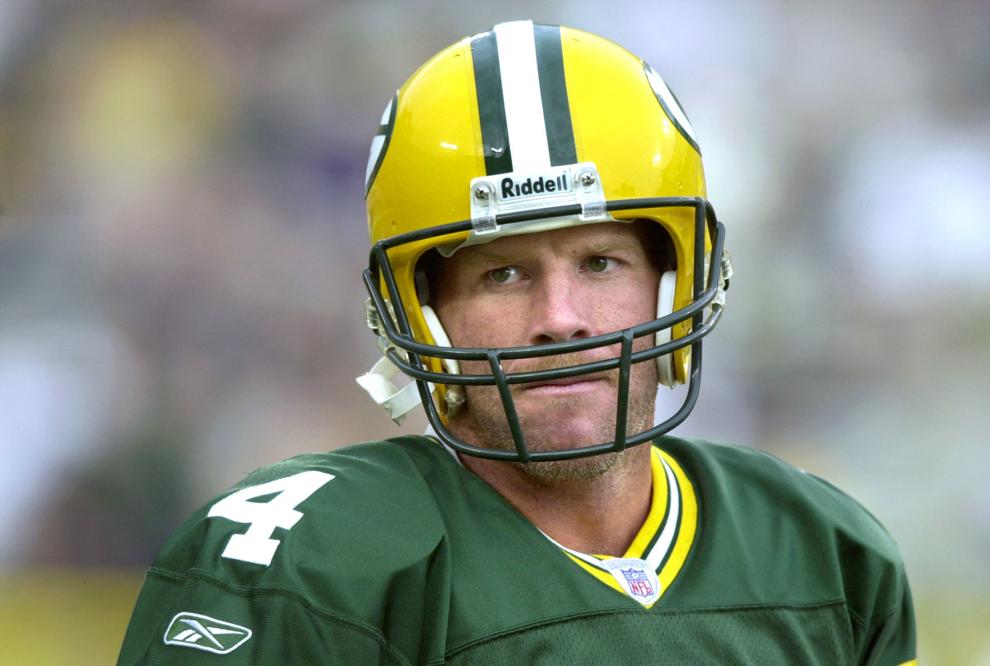 2003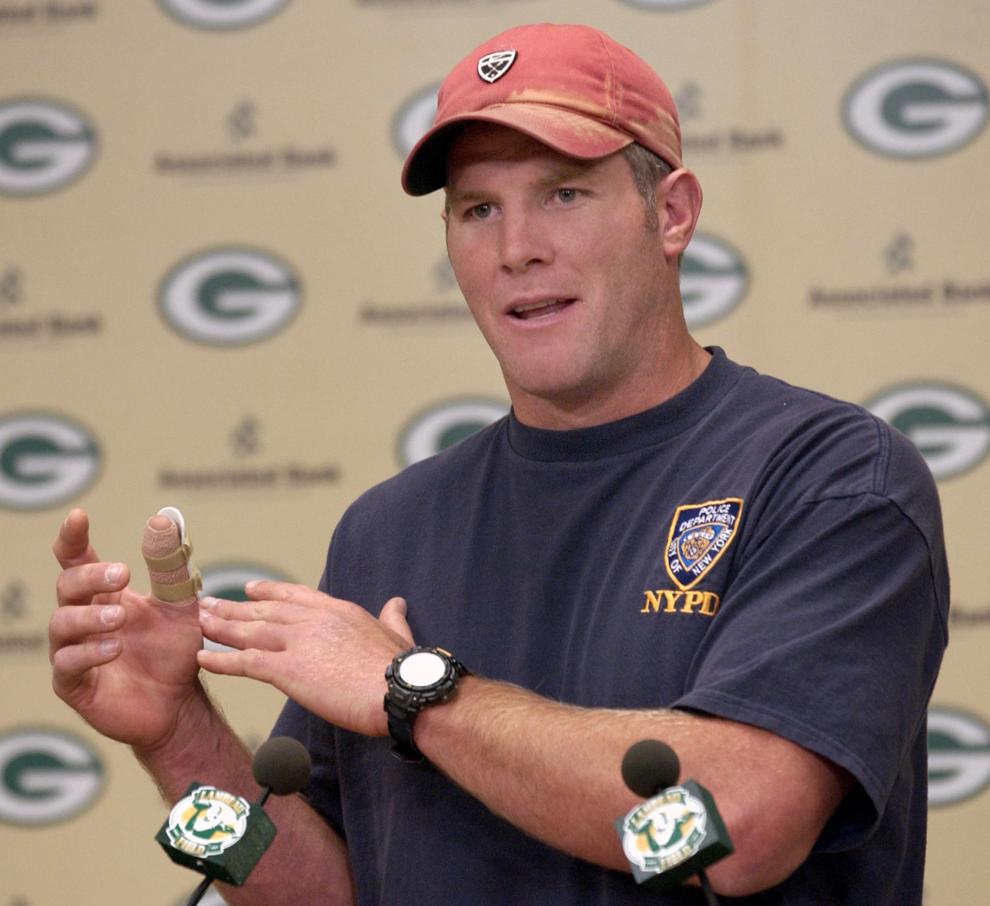 2003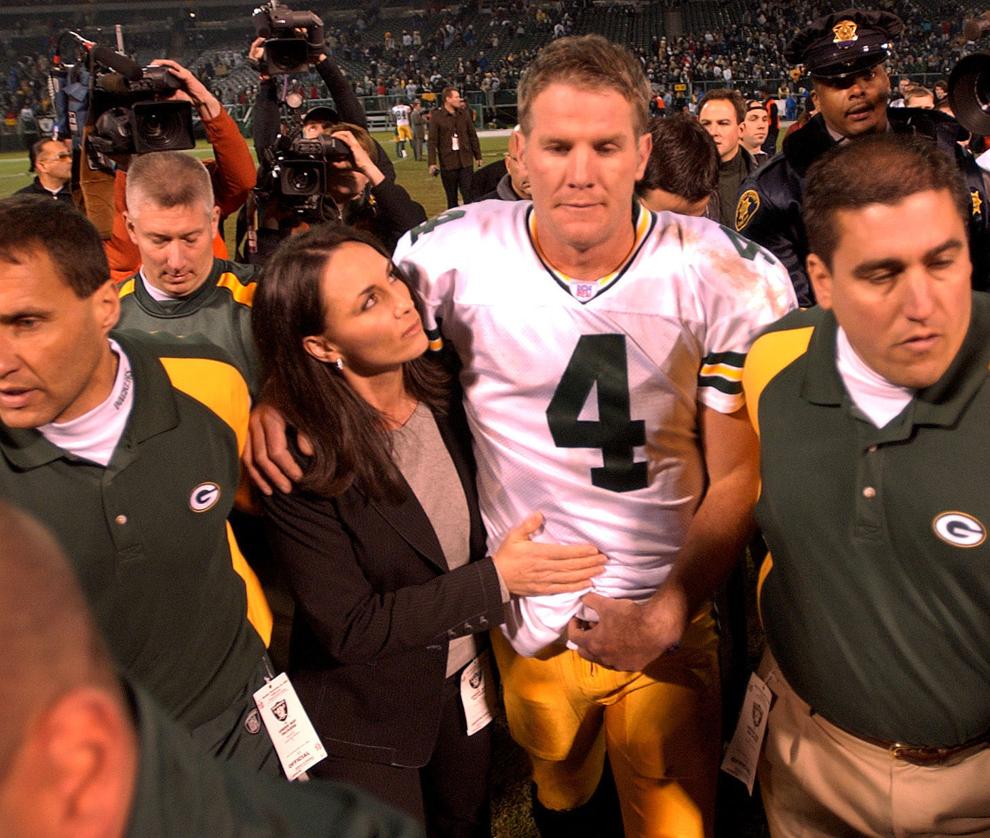 2003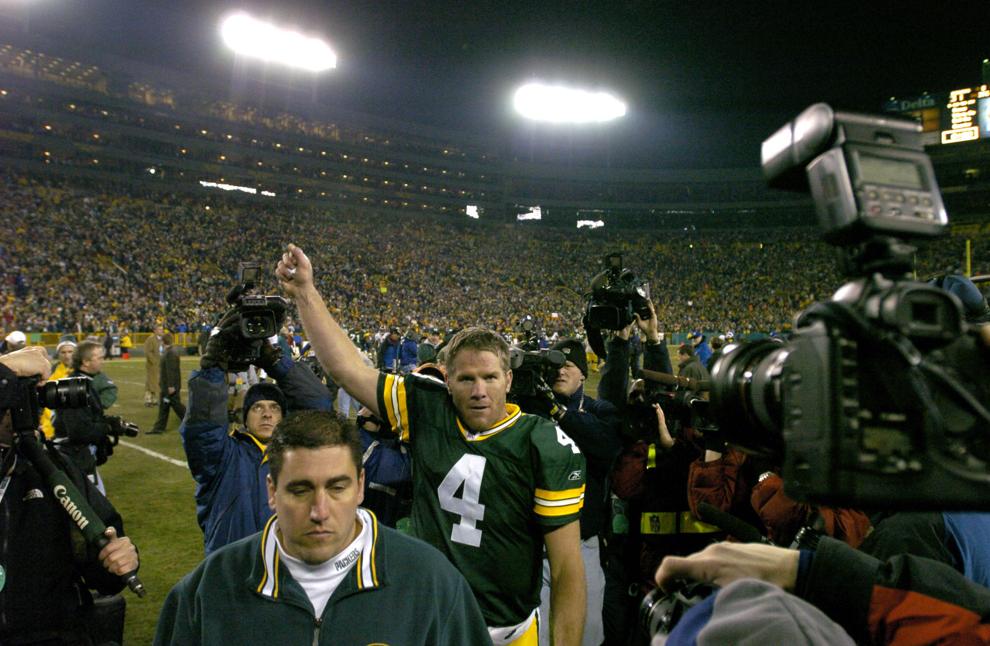 2004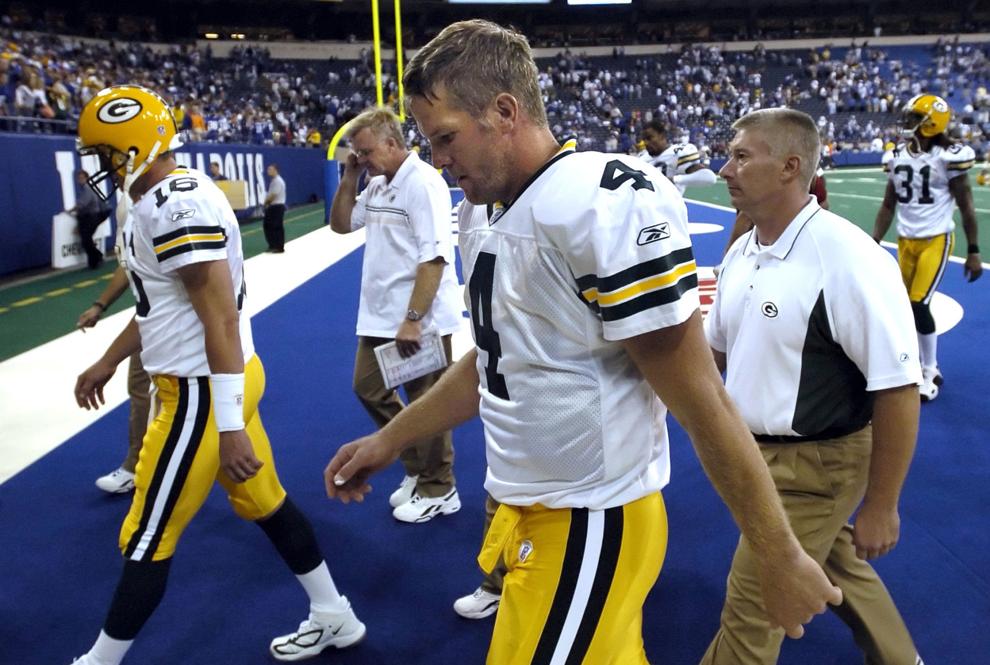 2004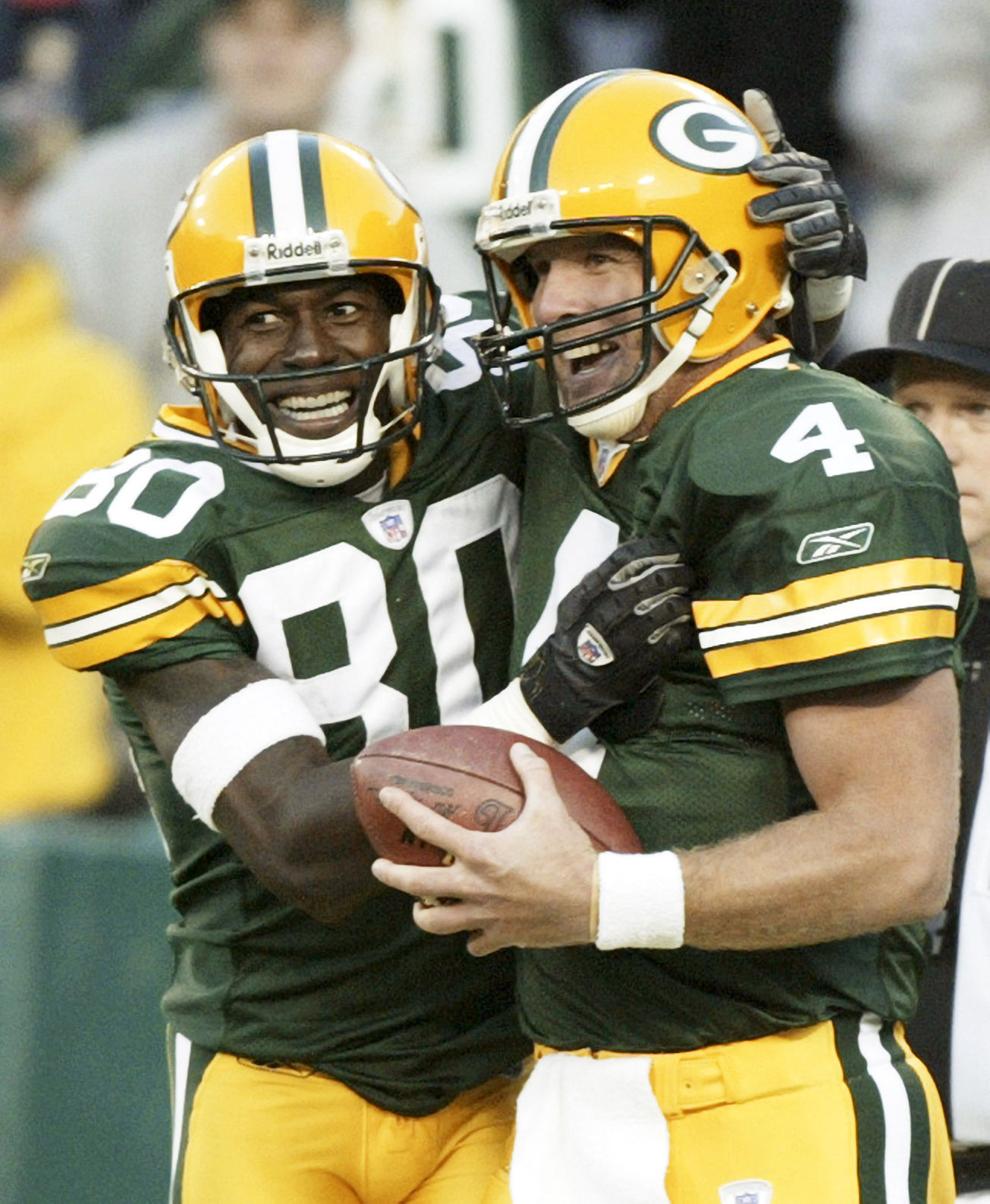 2004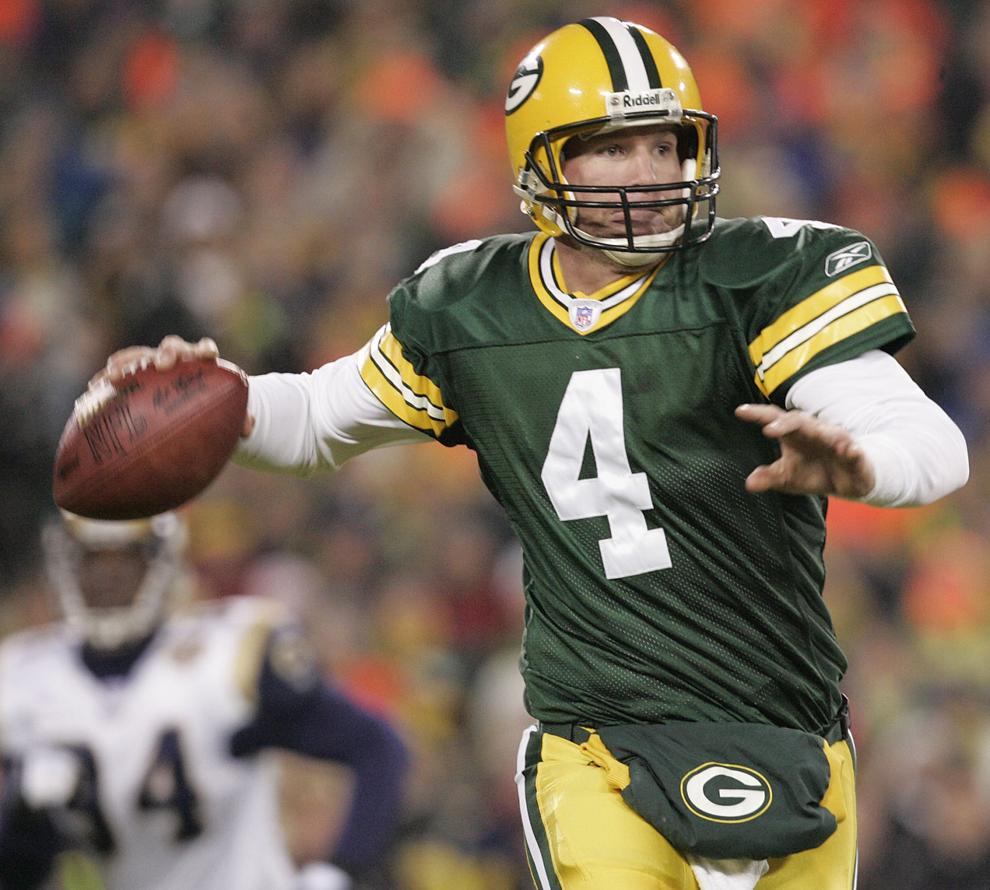 2004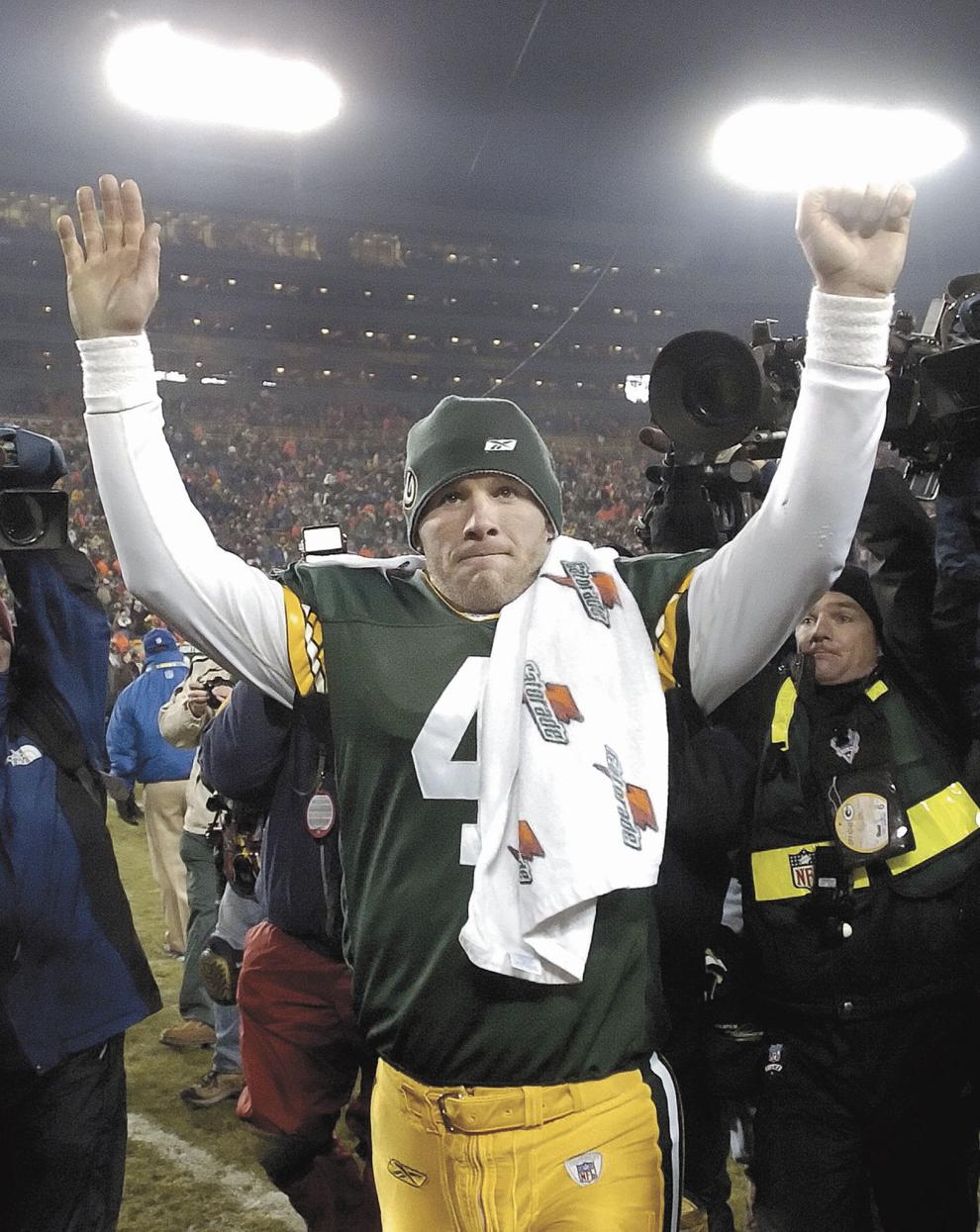 2005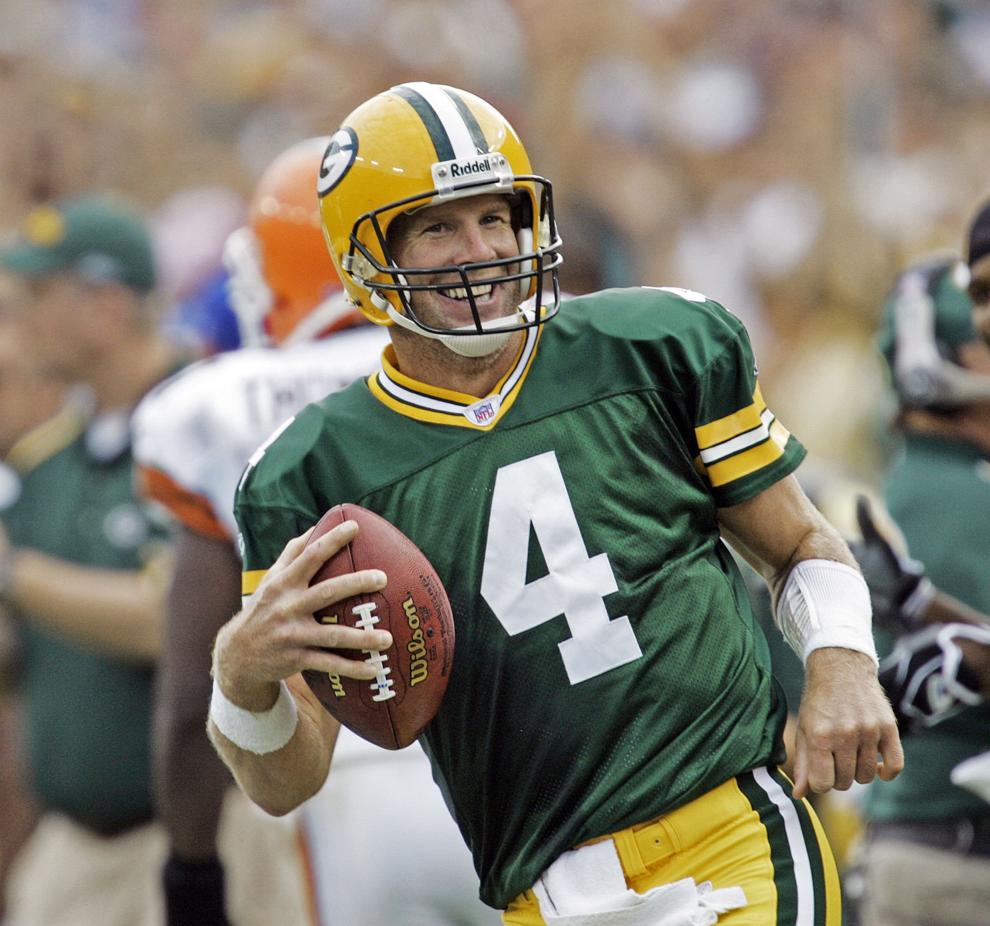 2005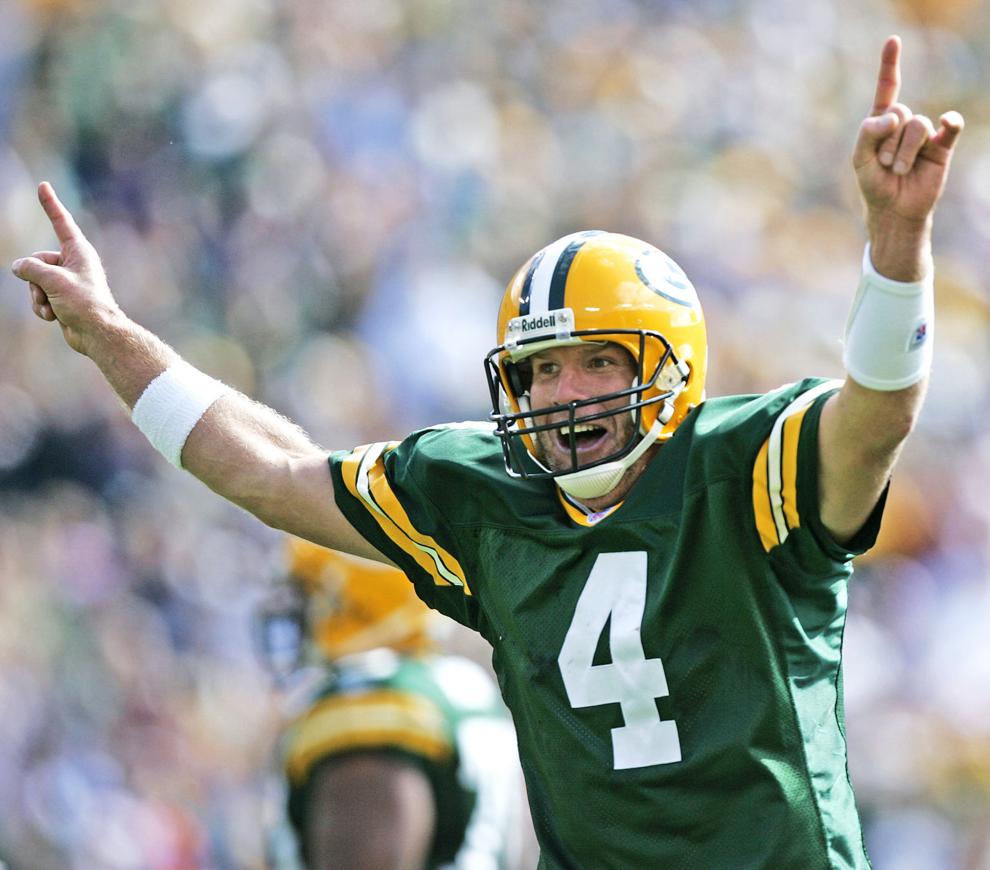 2005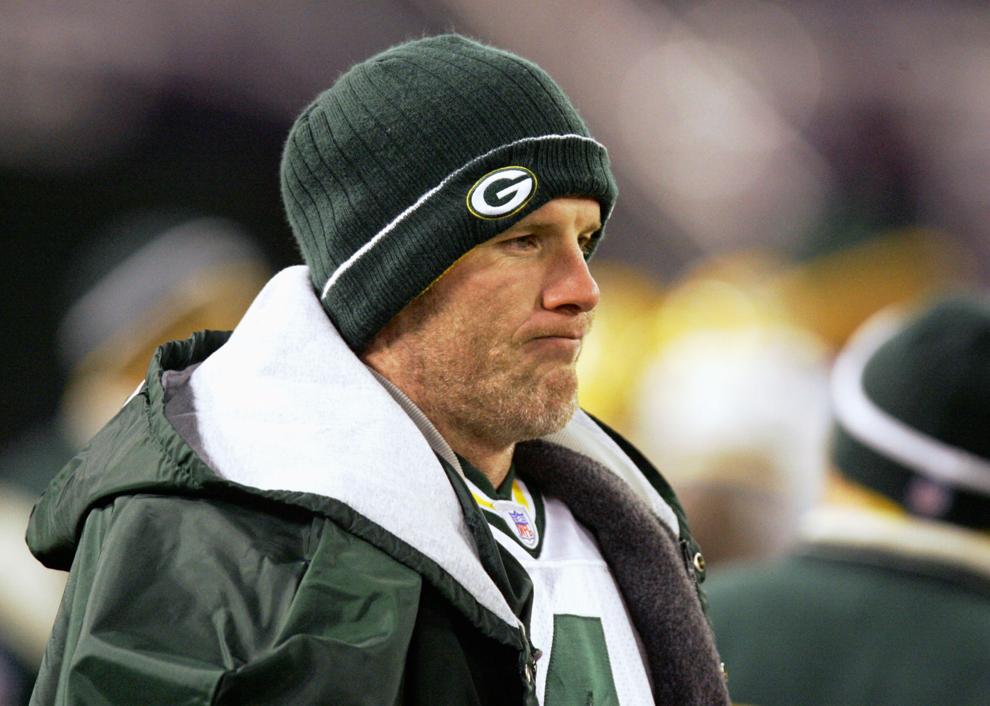 2006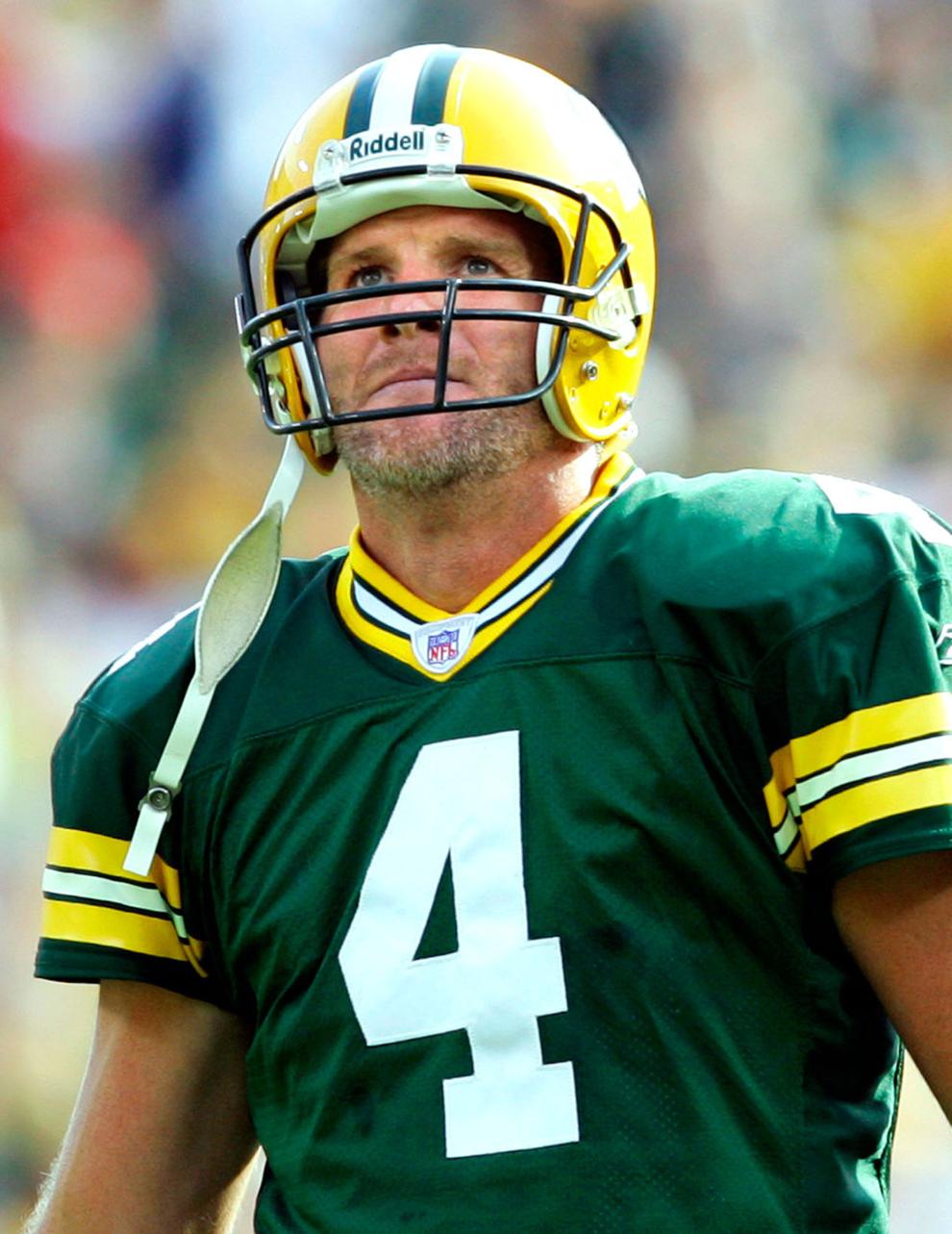 2006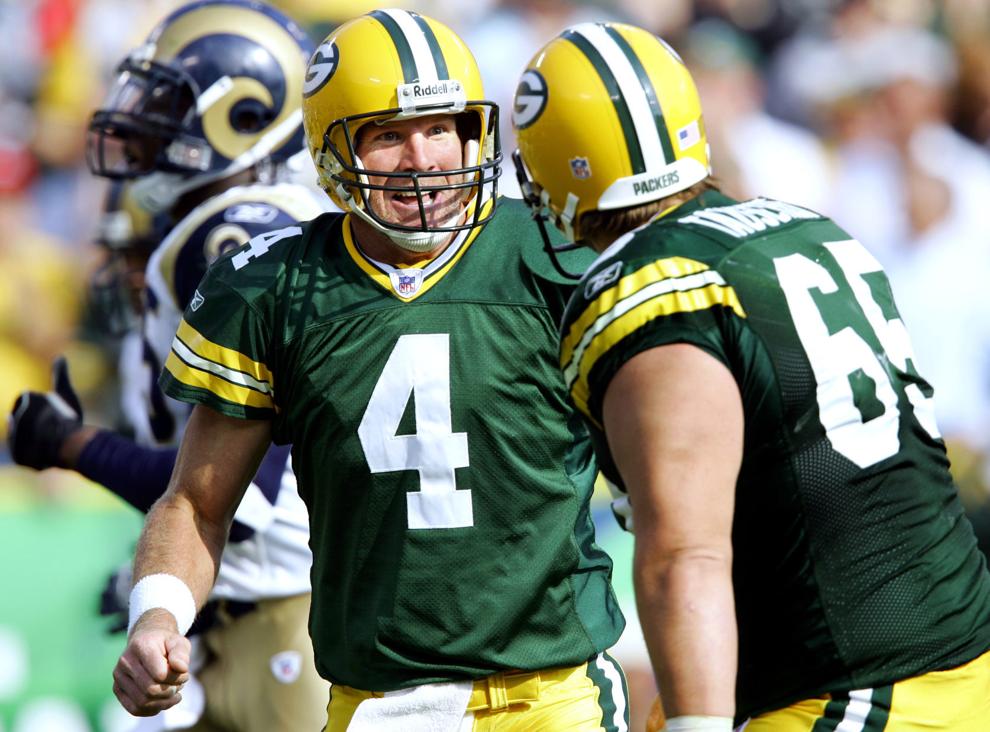 2006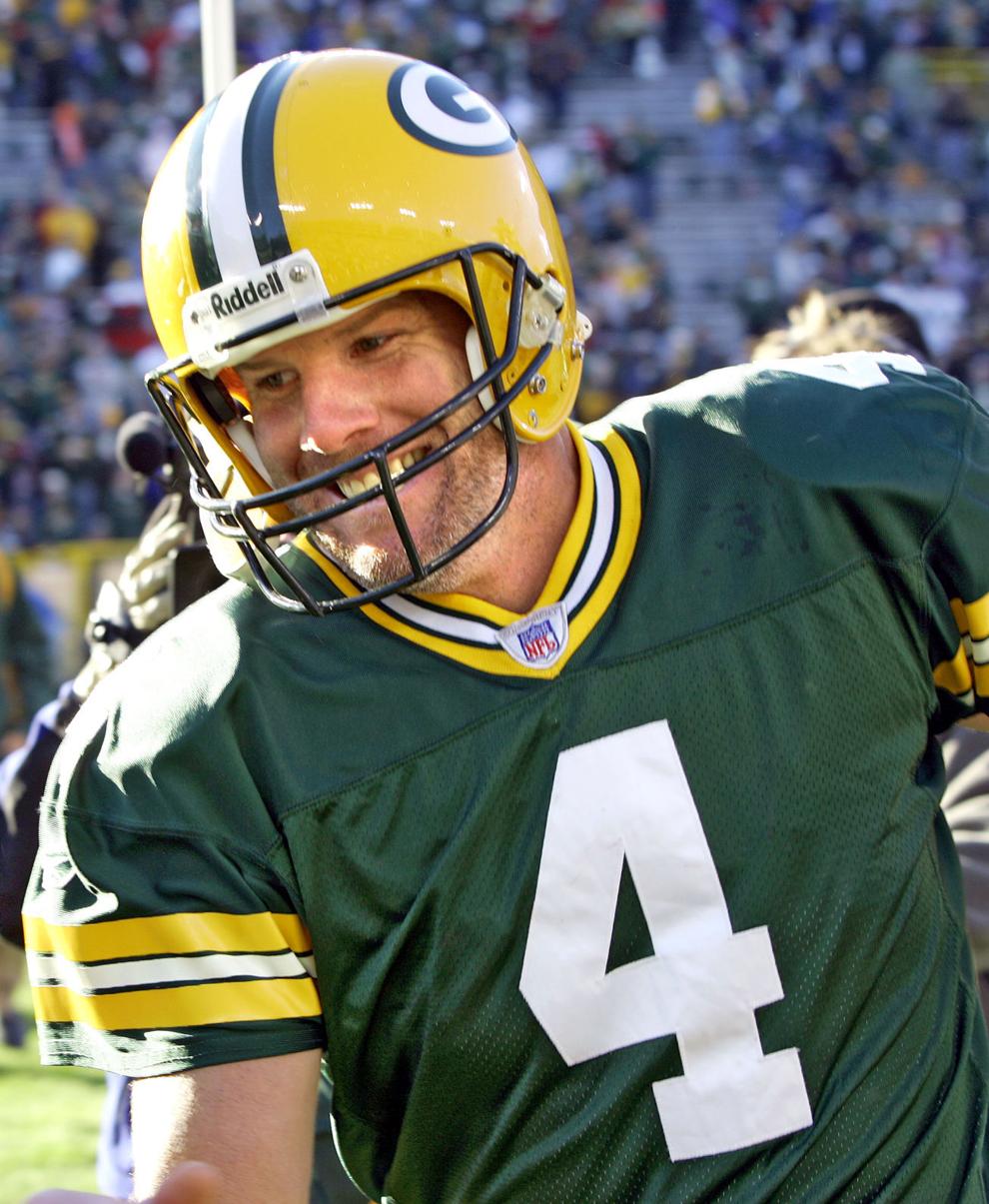 2006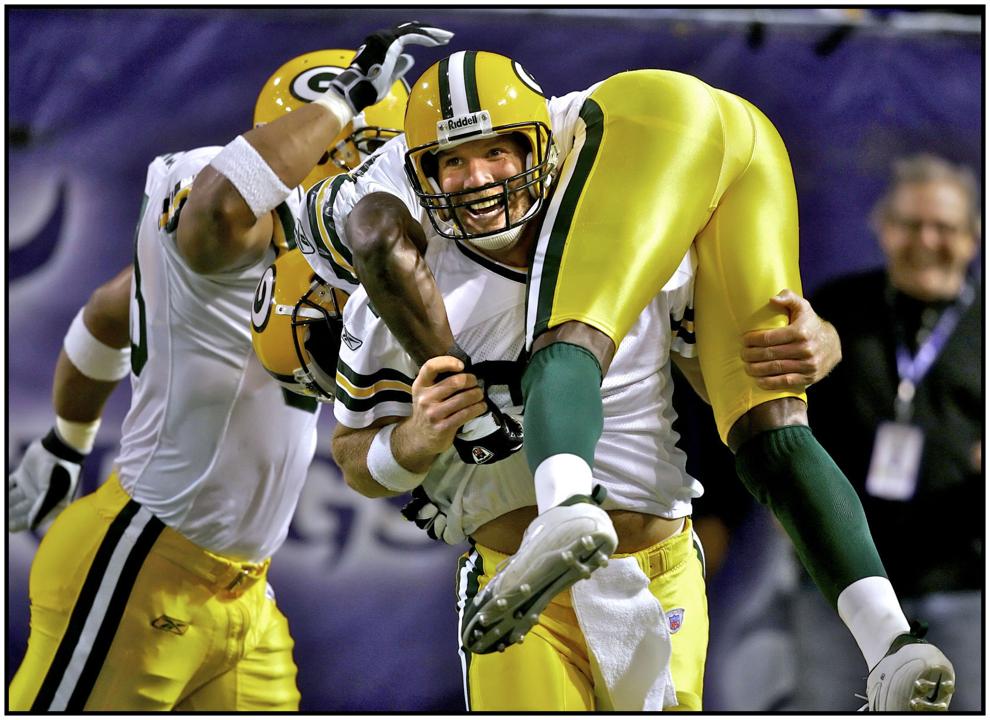 2006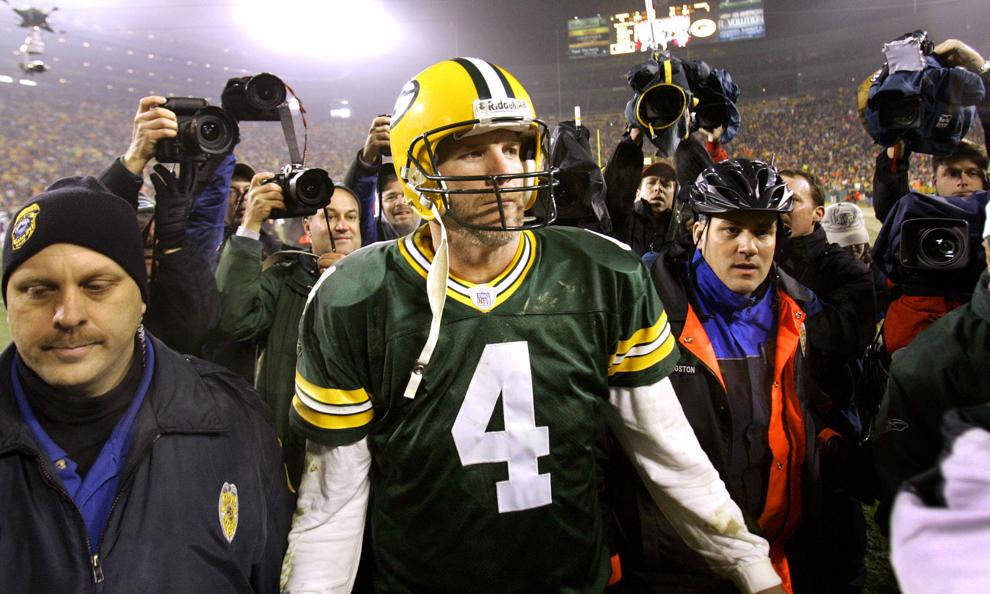 2006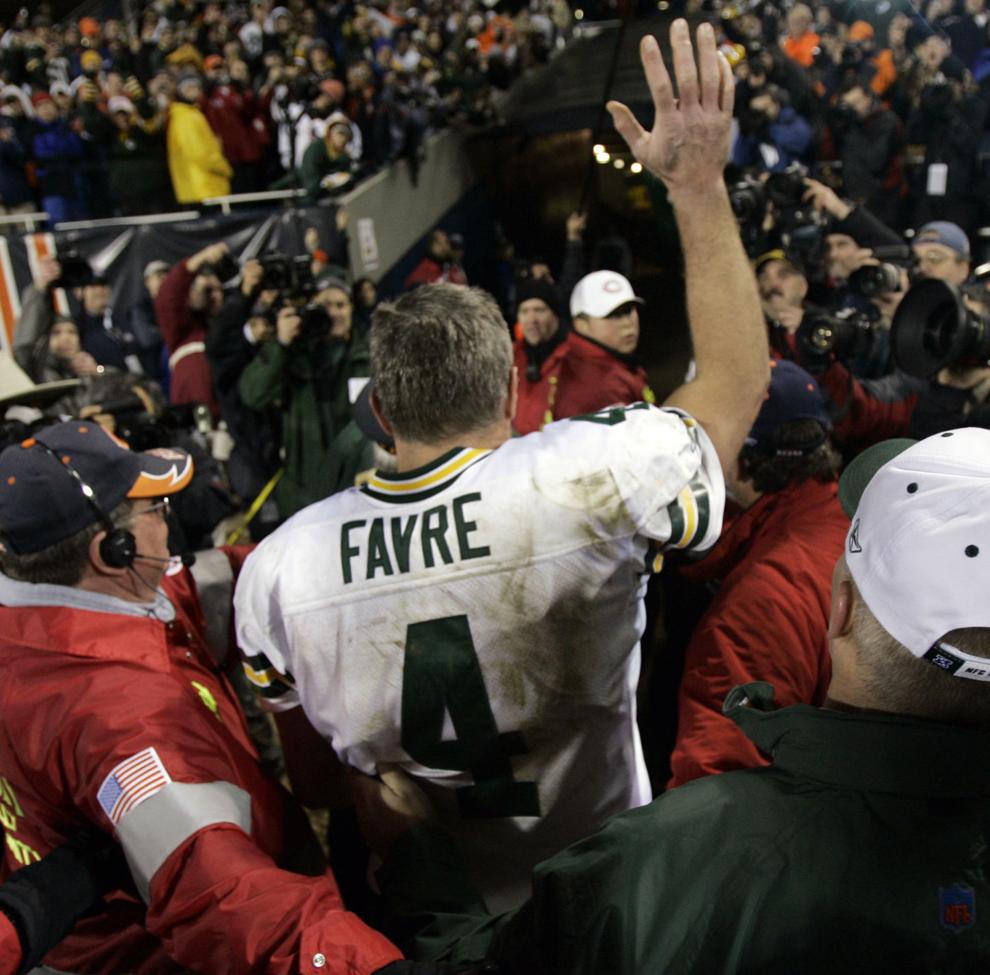 2007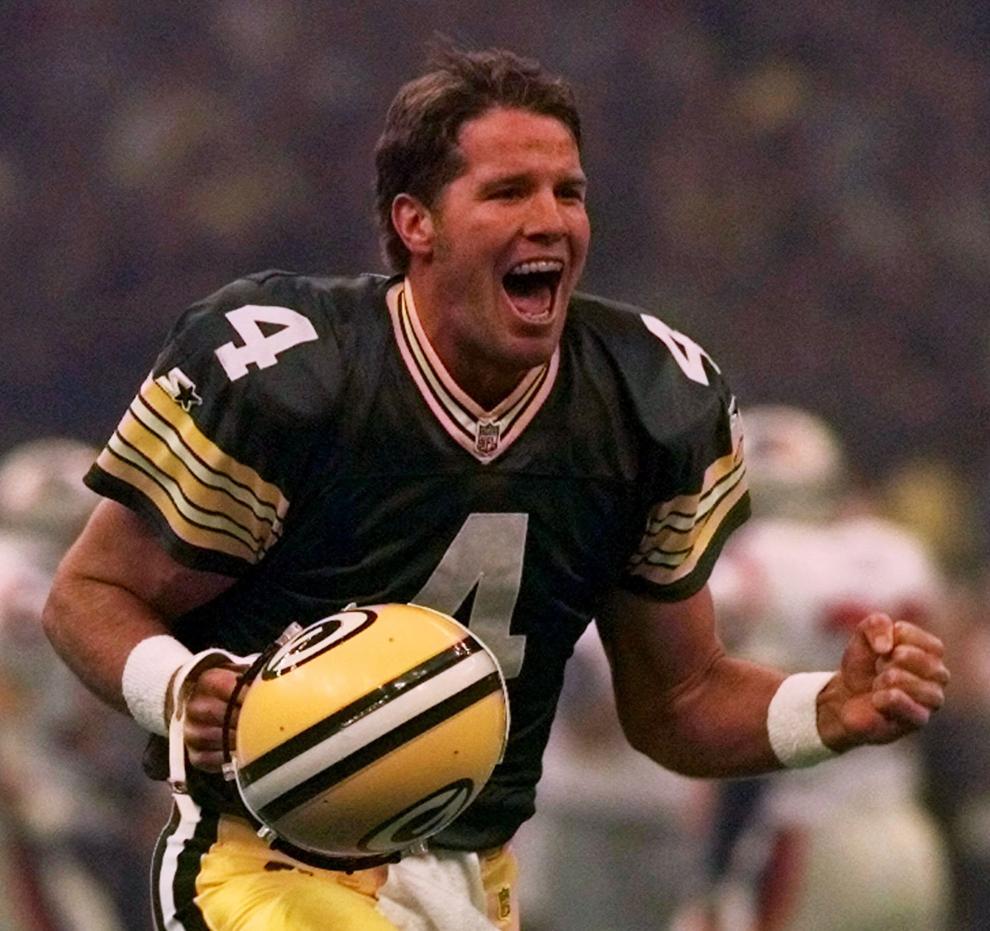 2007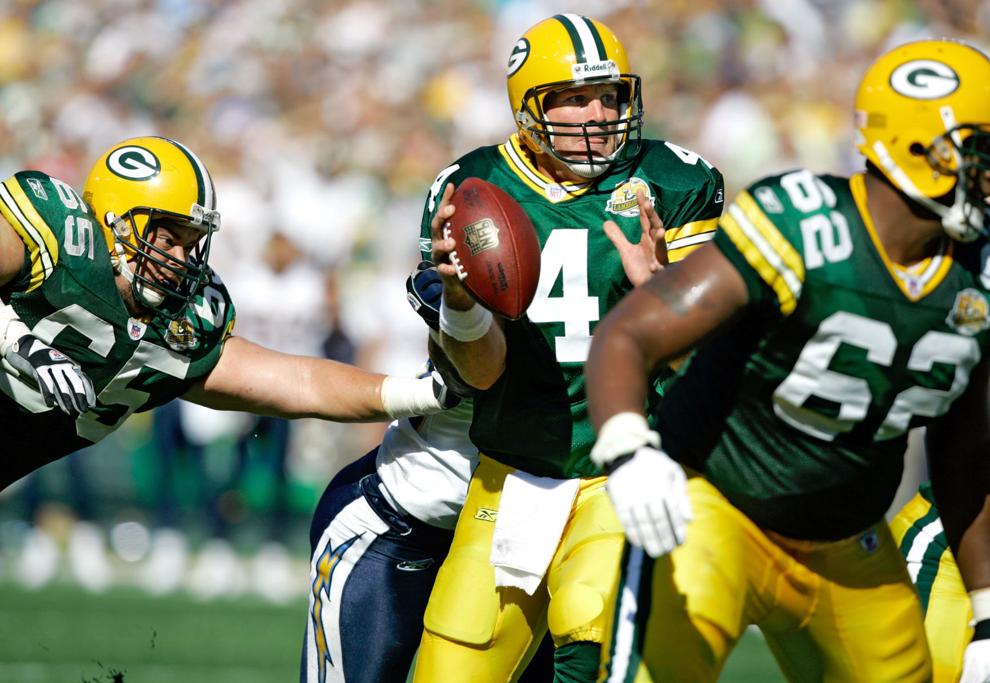 2007
2007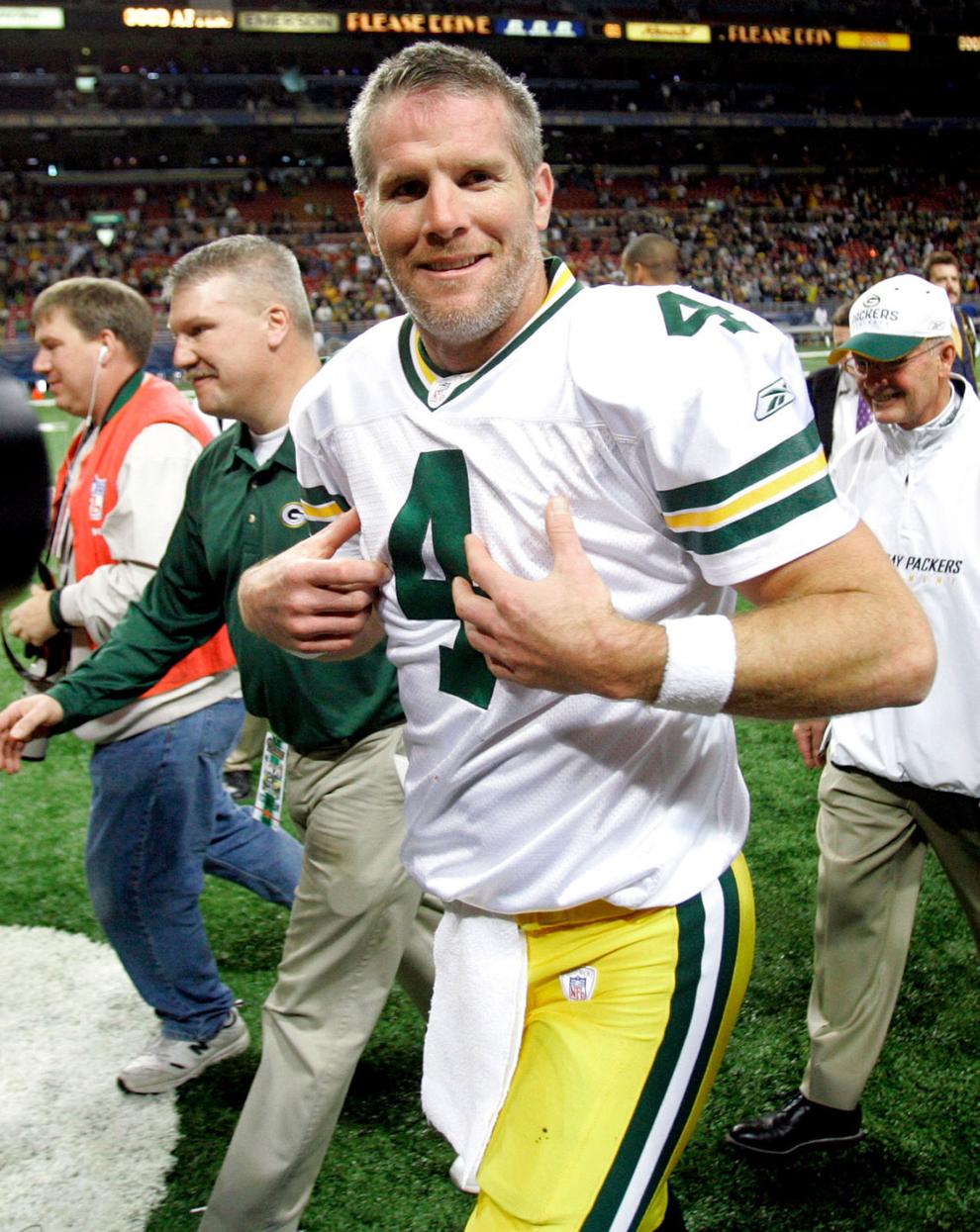 2007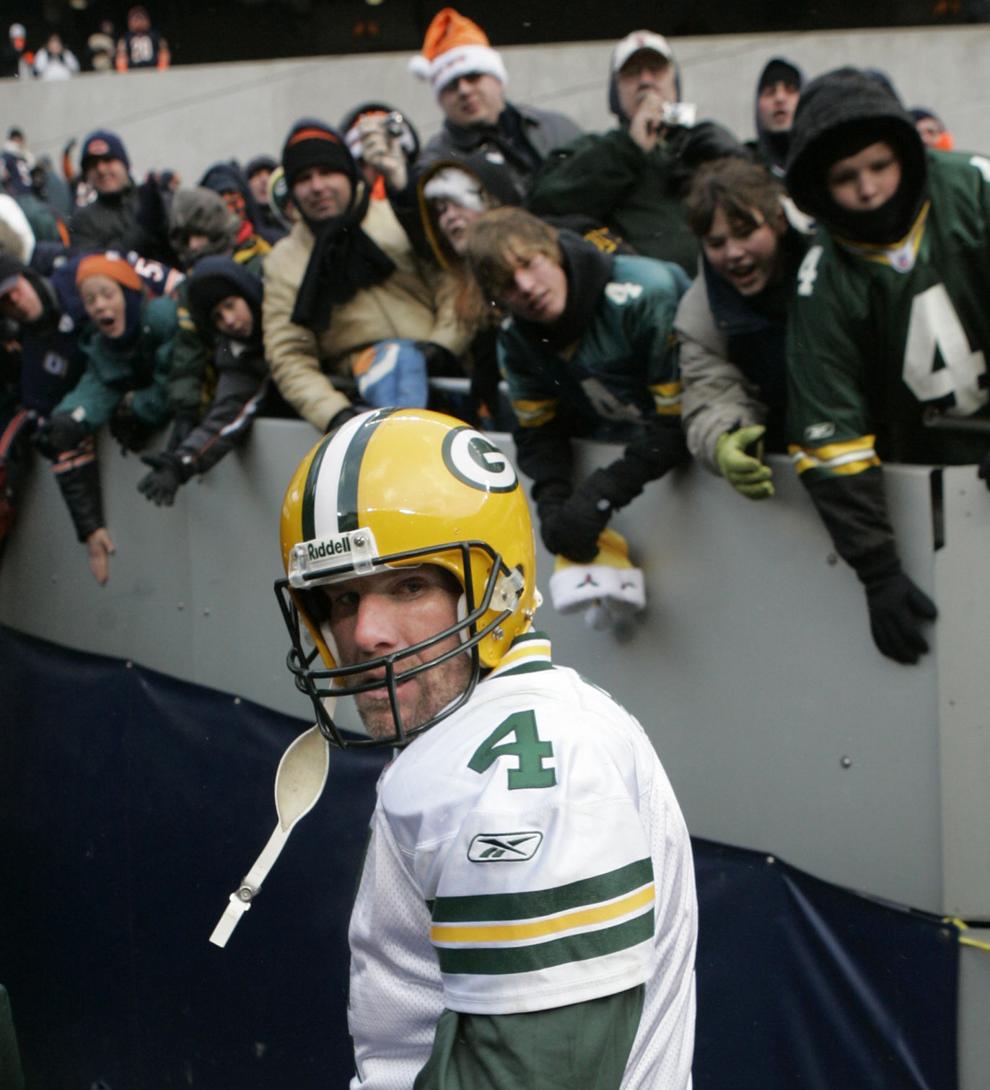 2007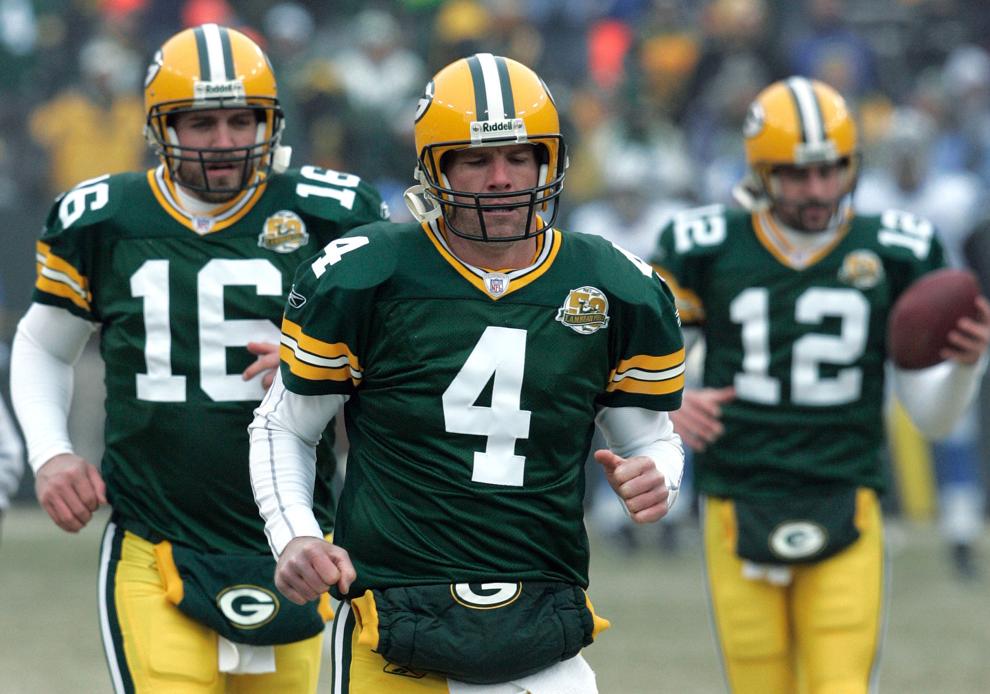 2007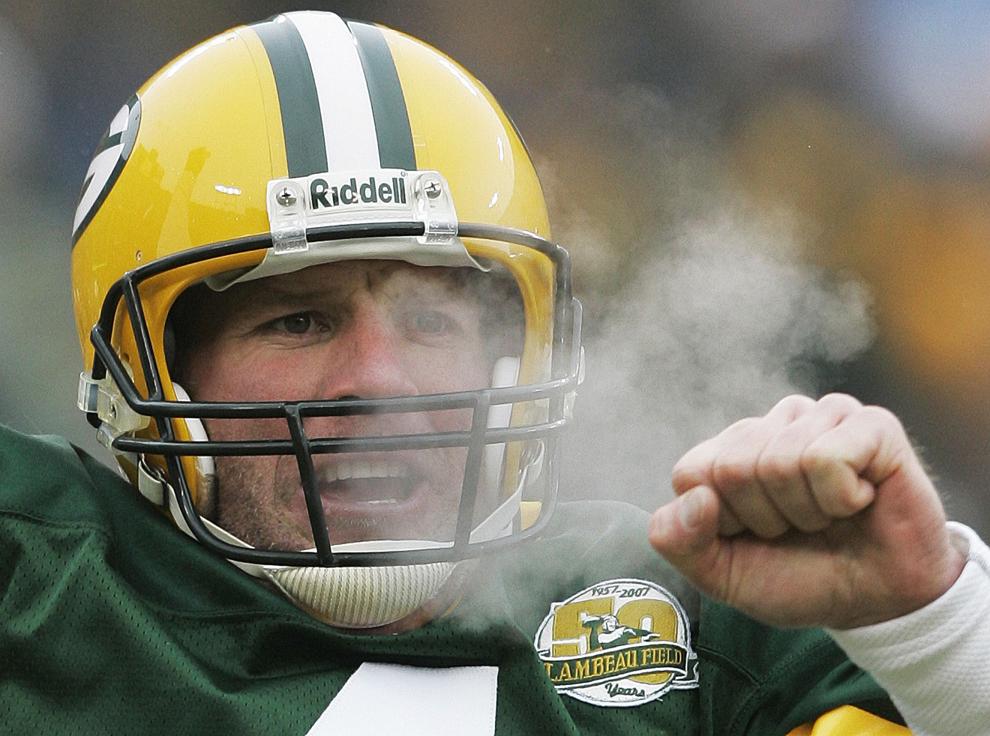 2008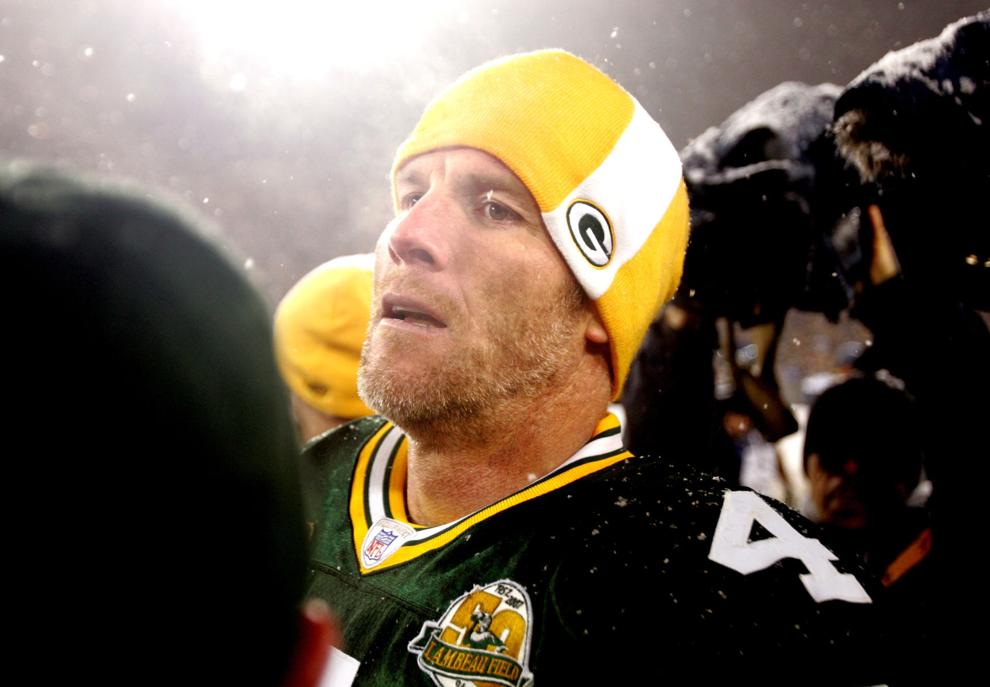 Brett Favre in snow beating Seahawks in playoffs 2008, State Journal photo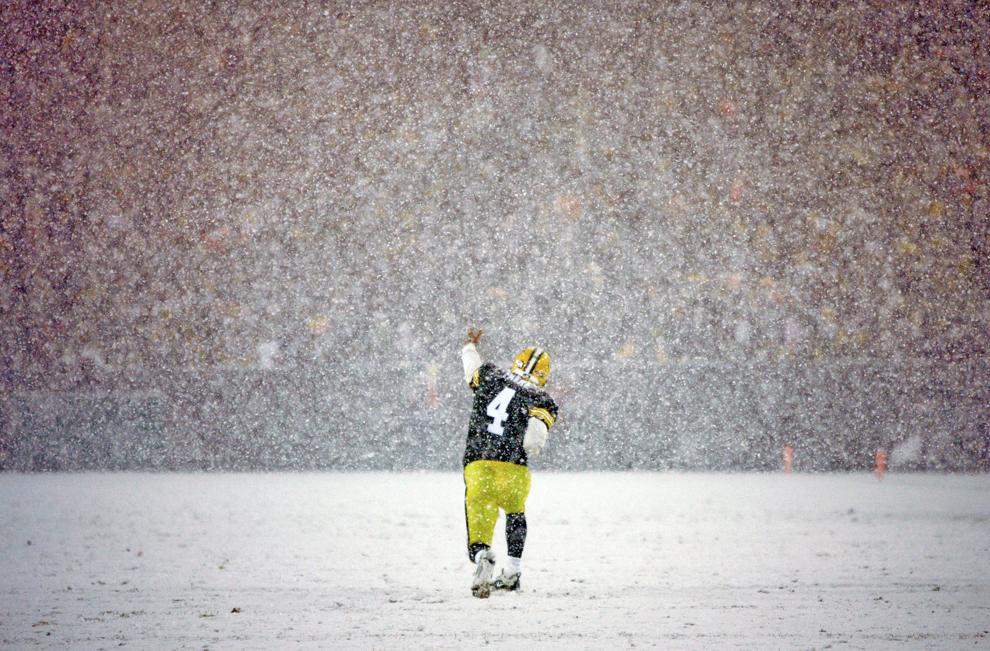 2008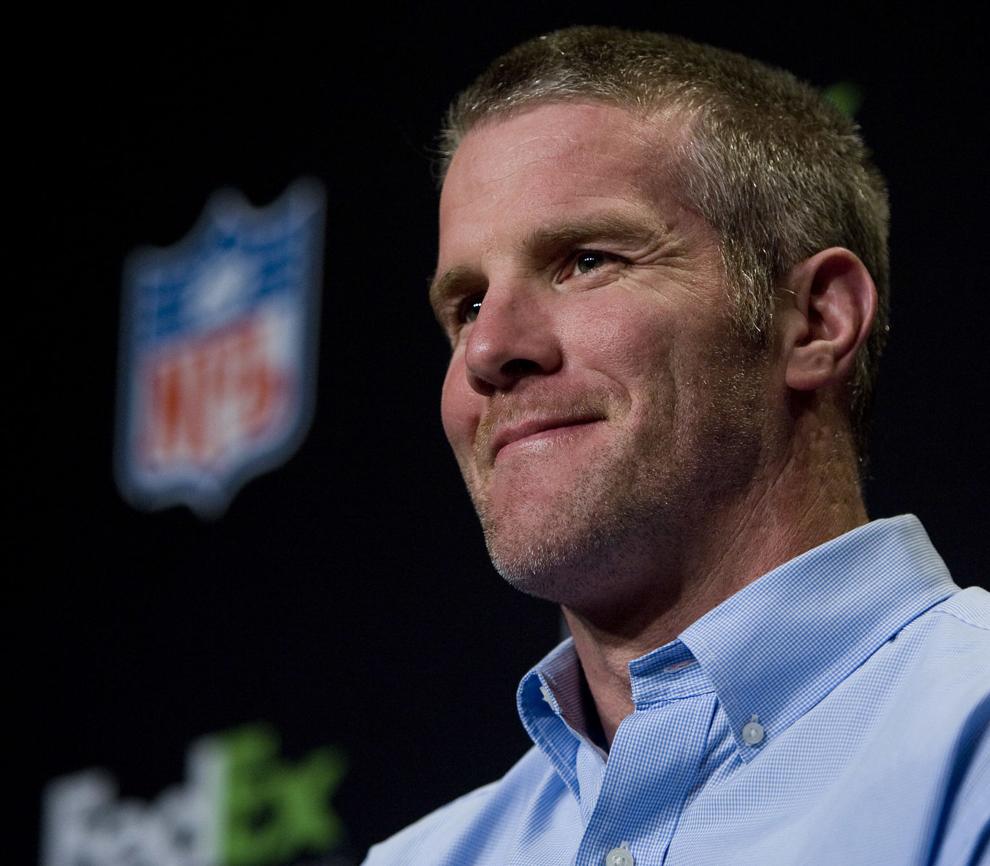 2008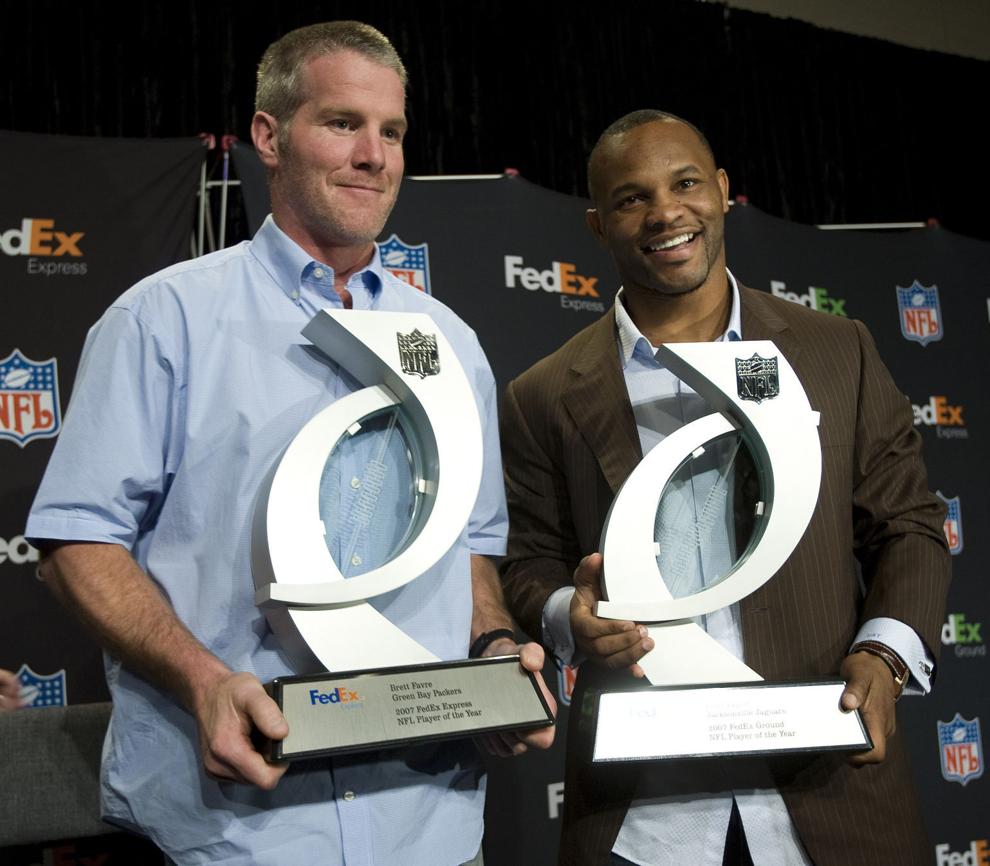 2008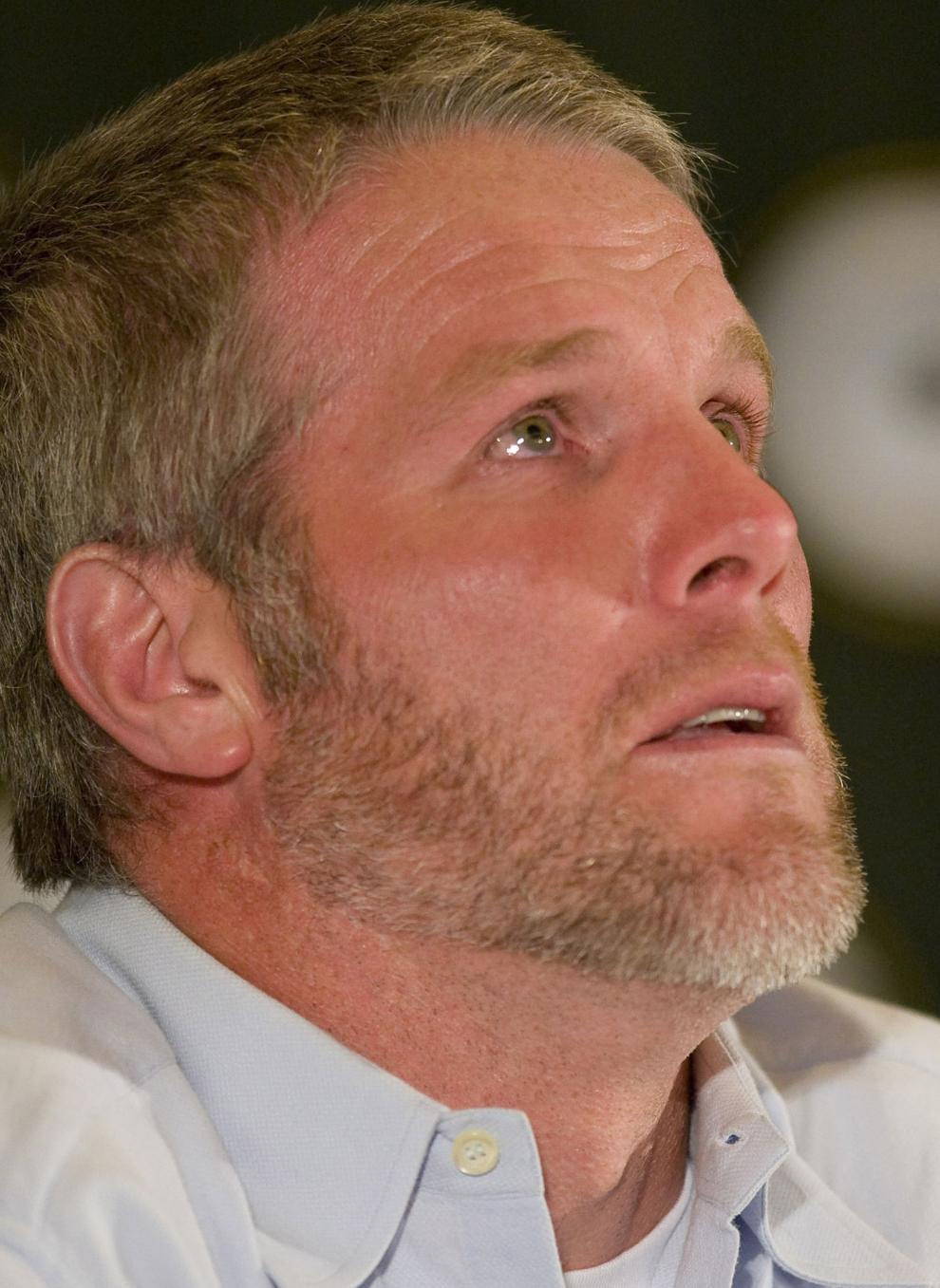 2008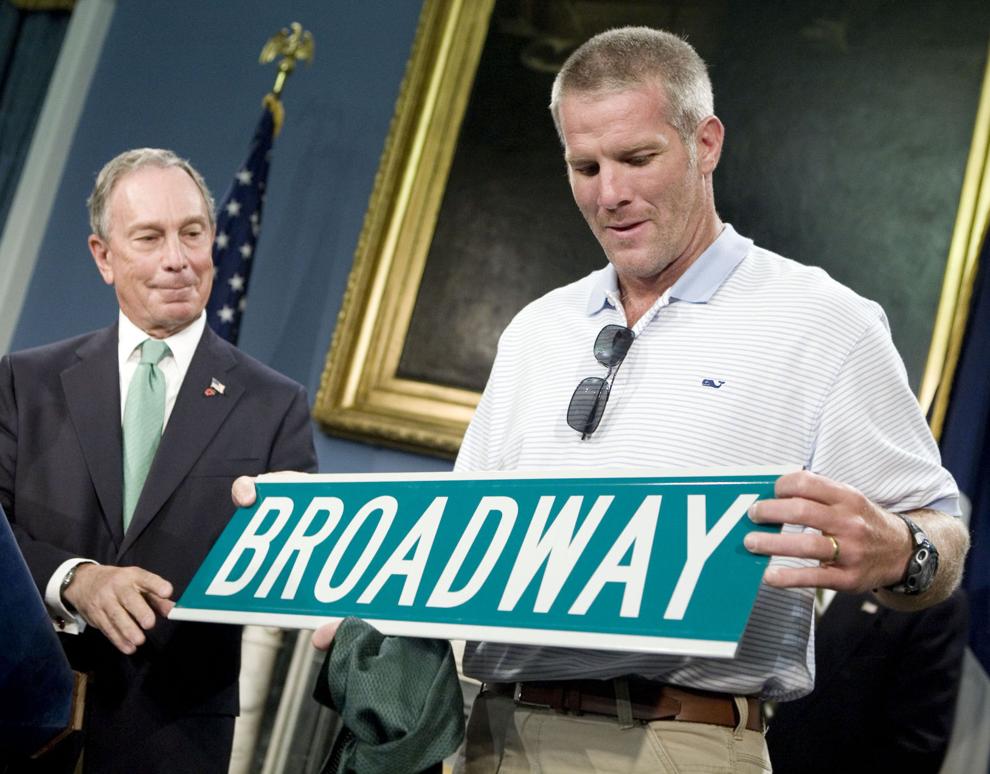 2008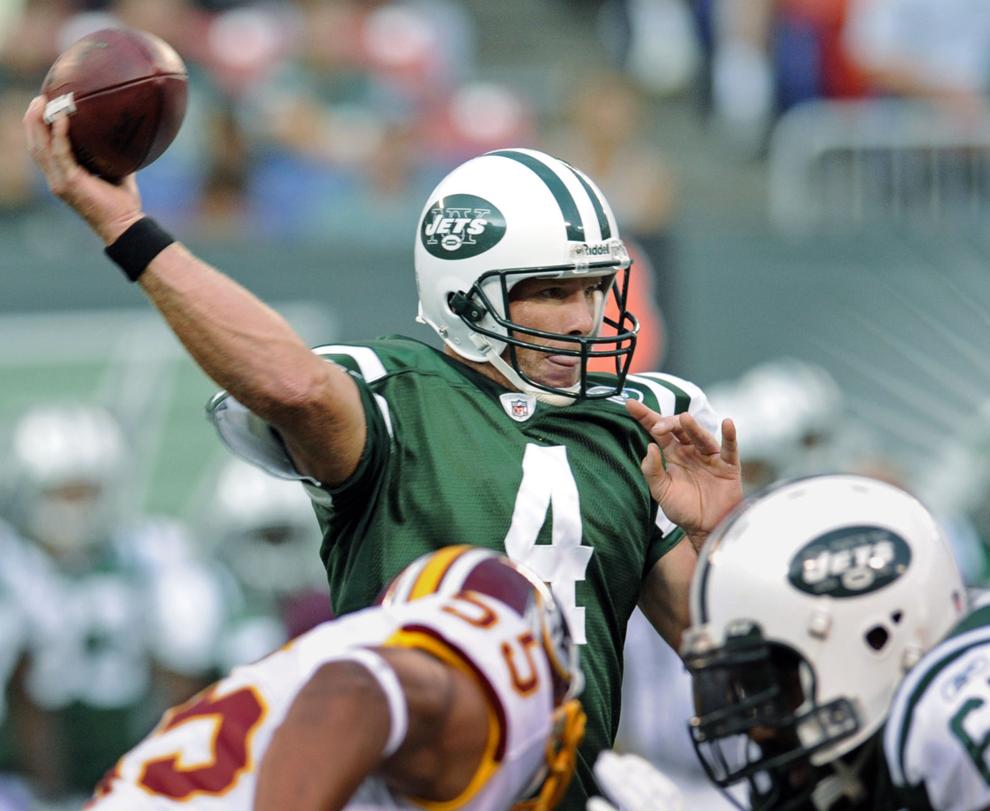 2009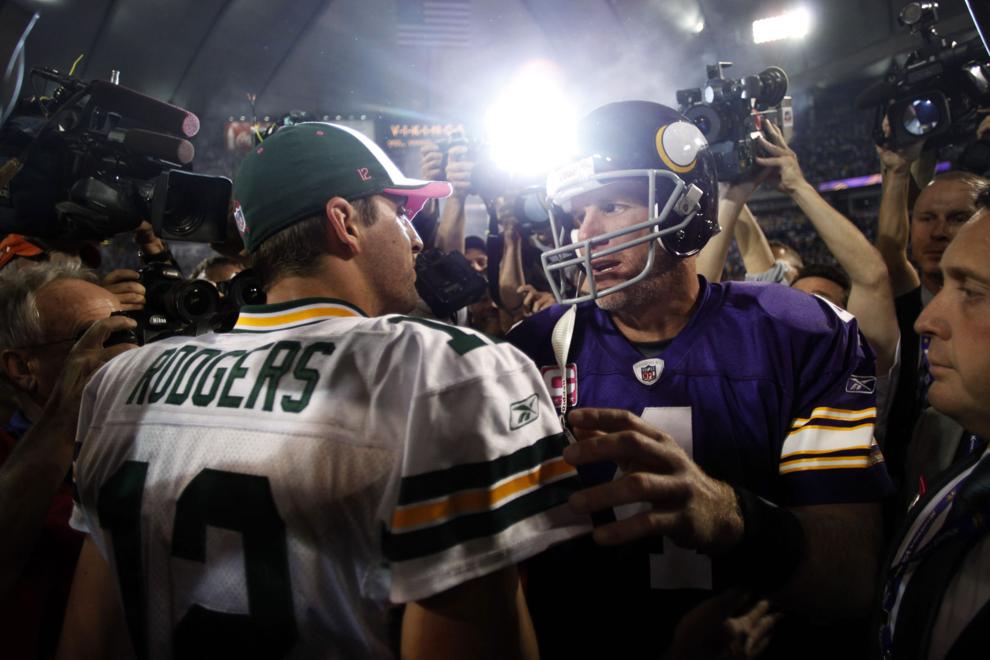 2009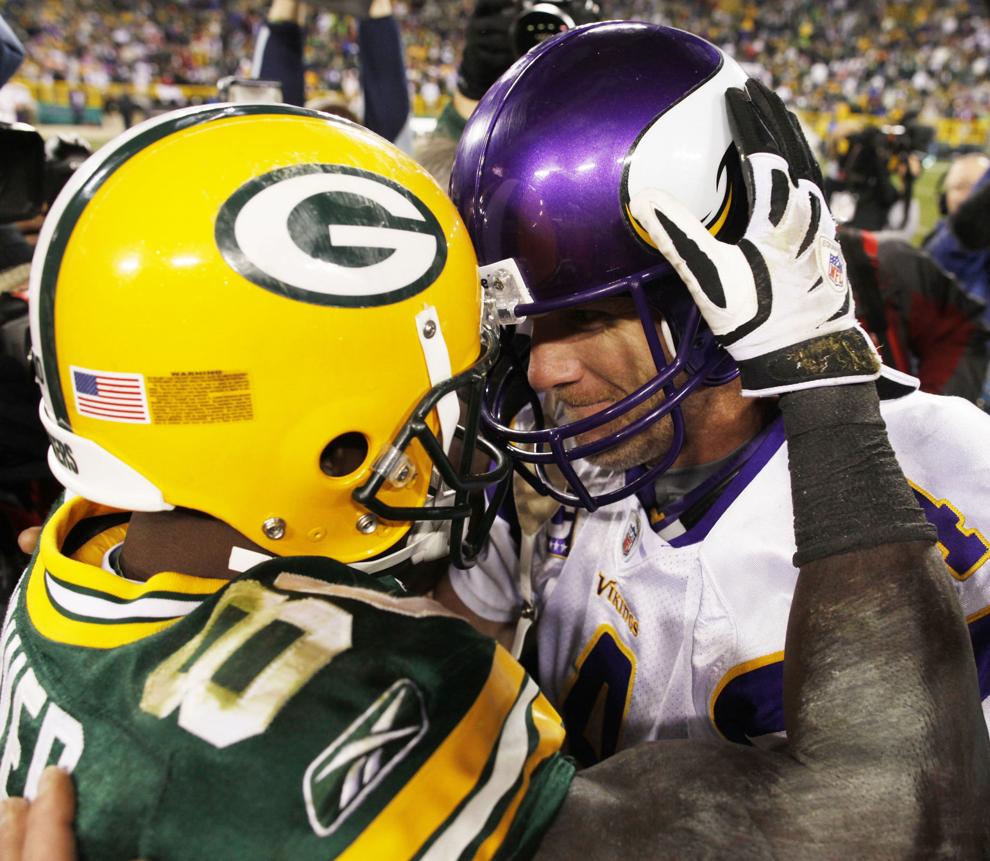 2010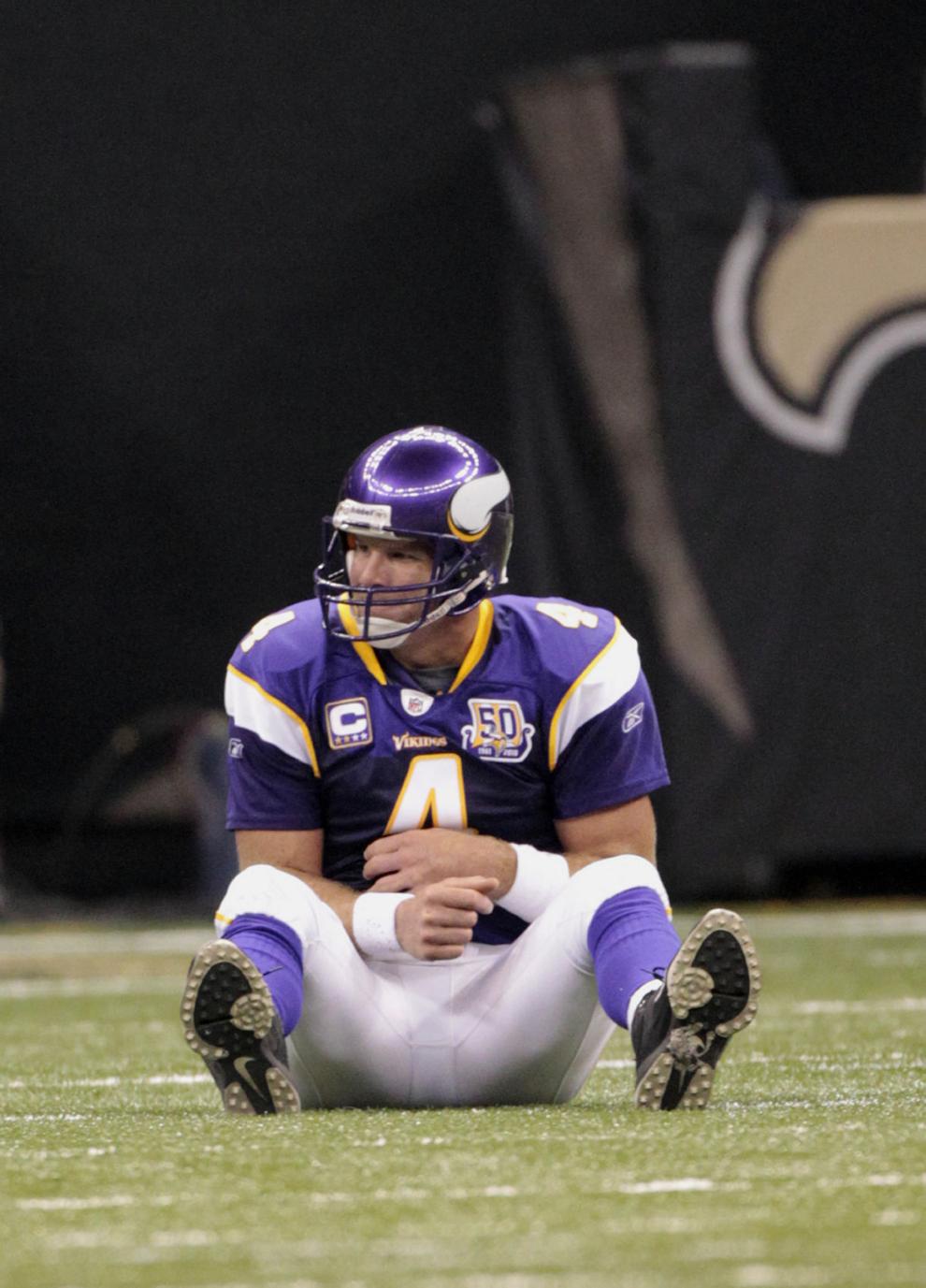 2010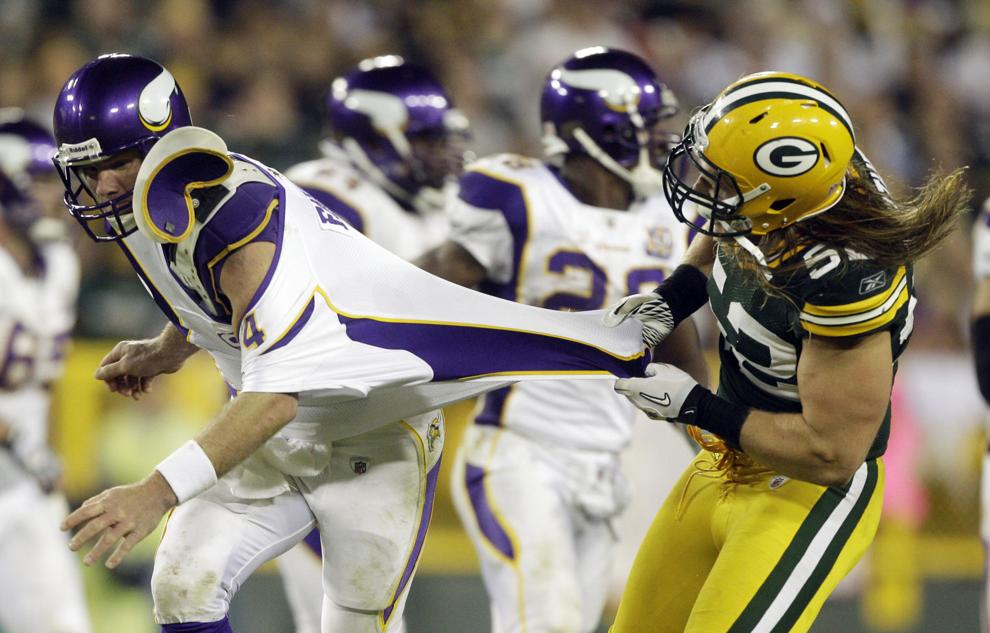 2010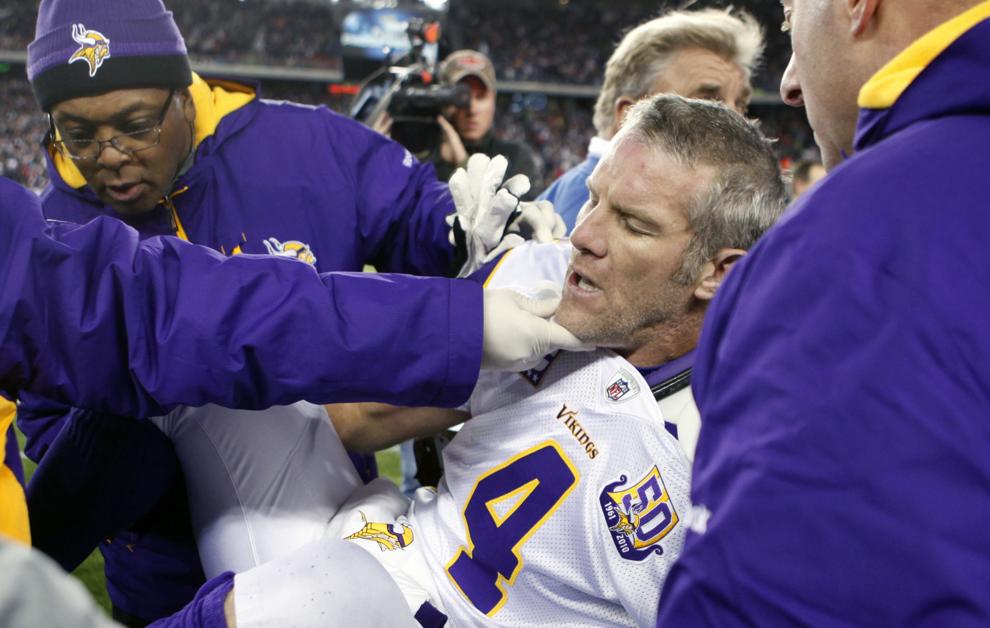 2011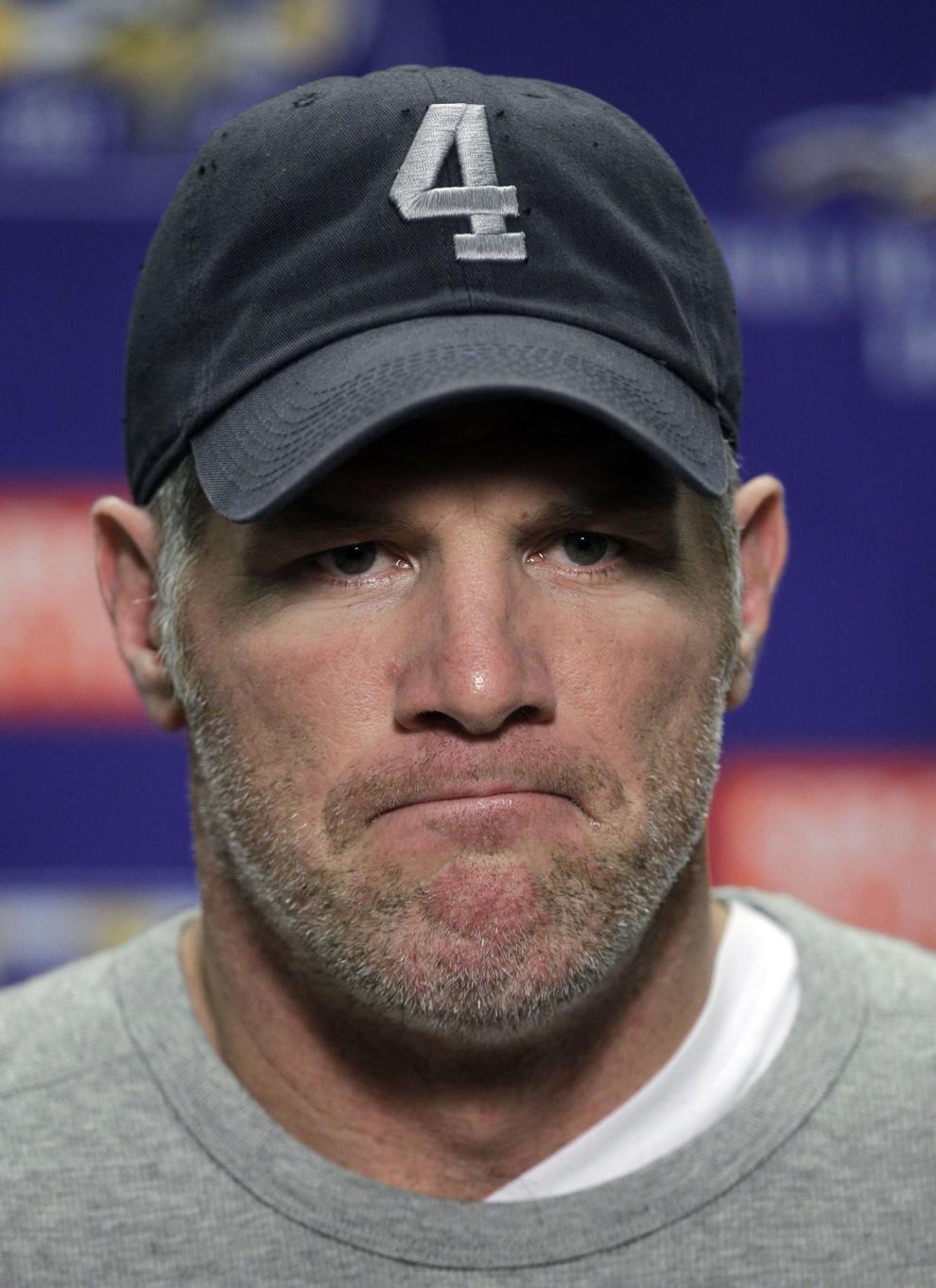 2011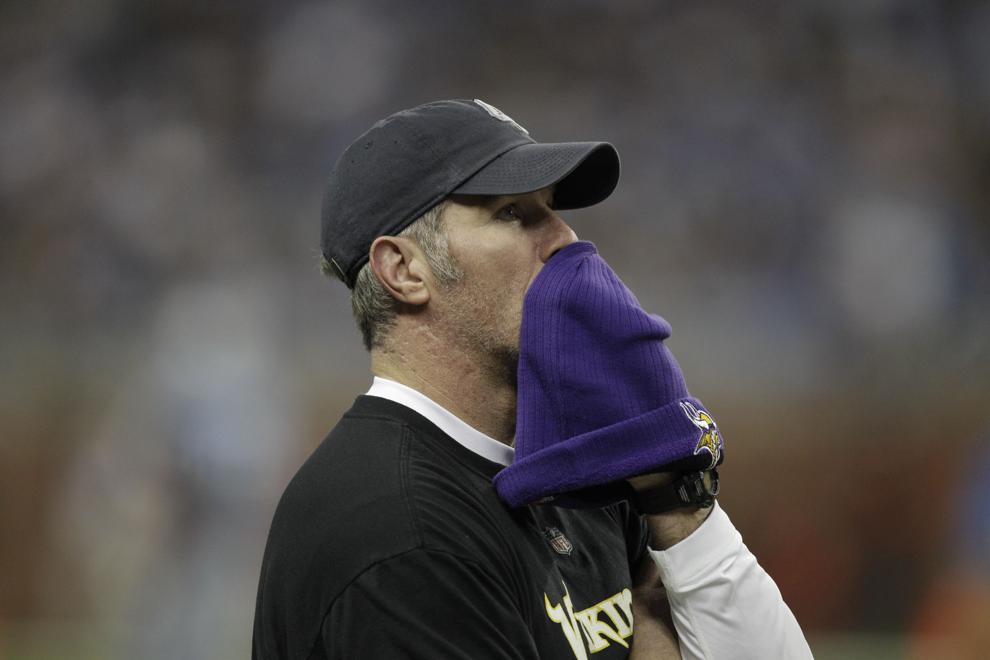 2012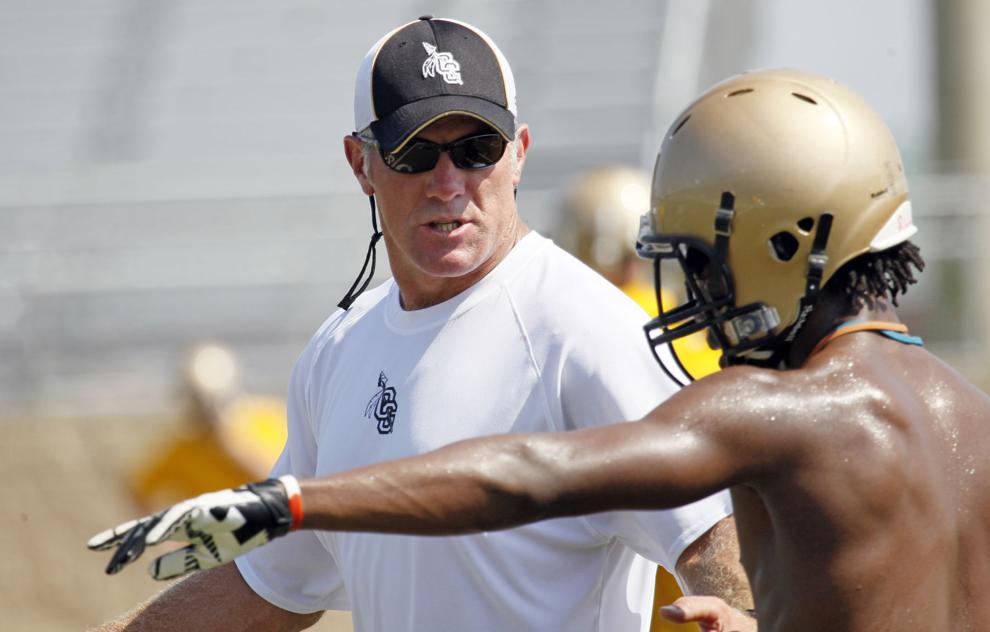 2012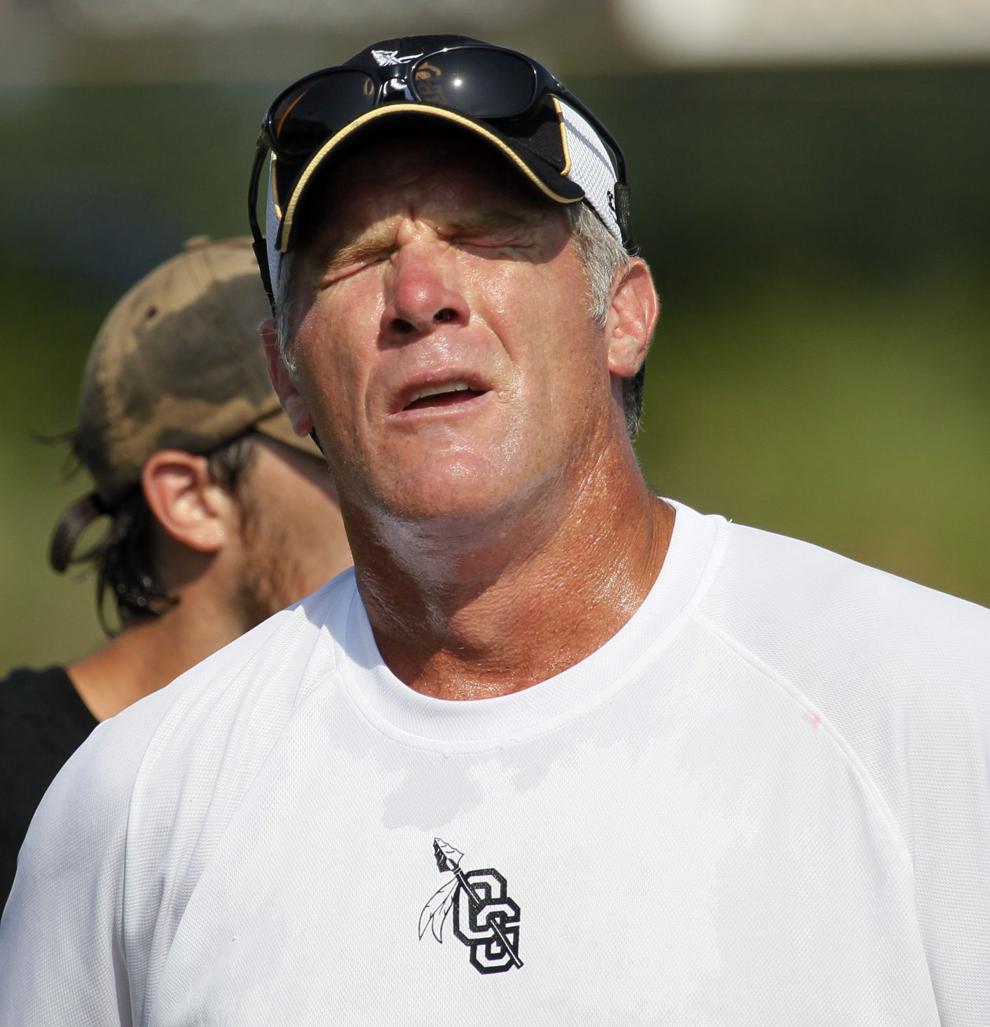 2013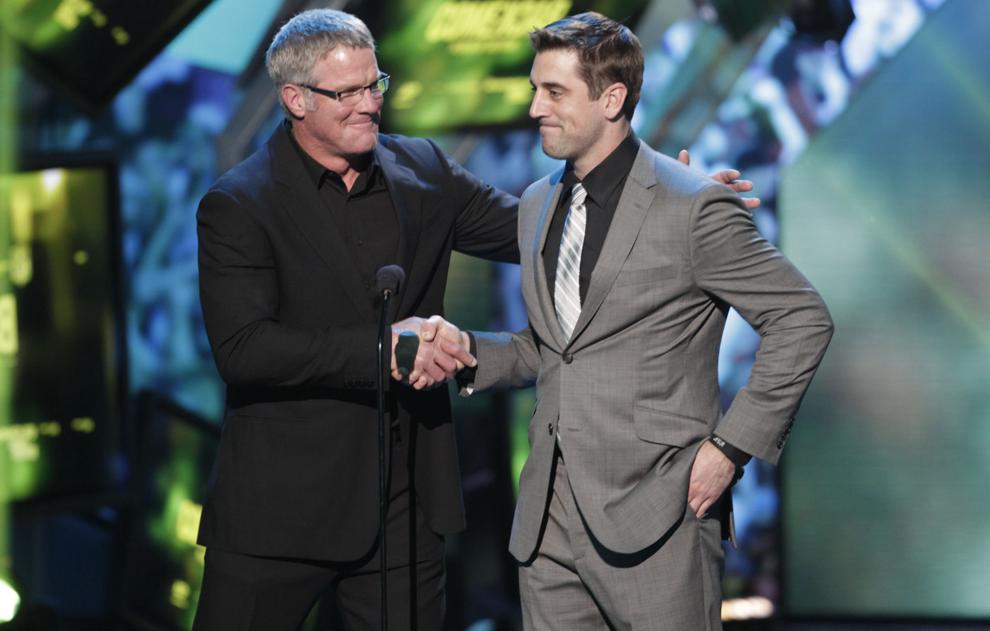 2013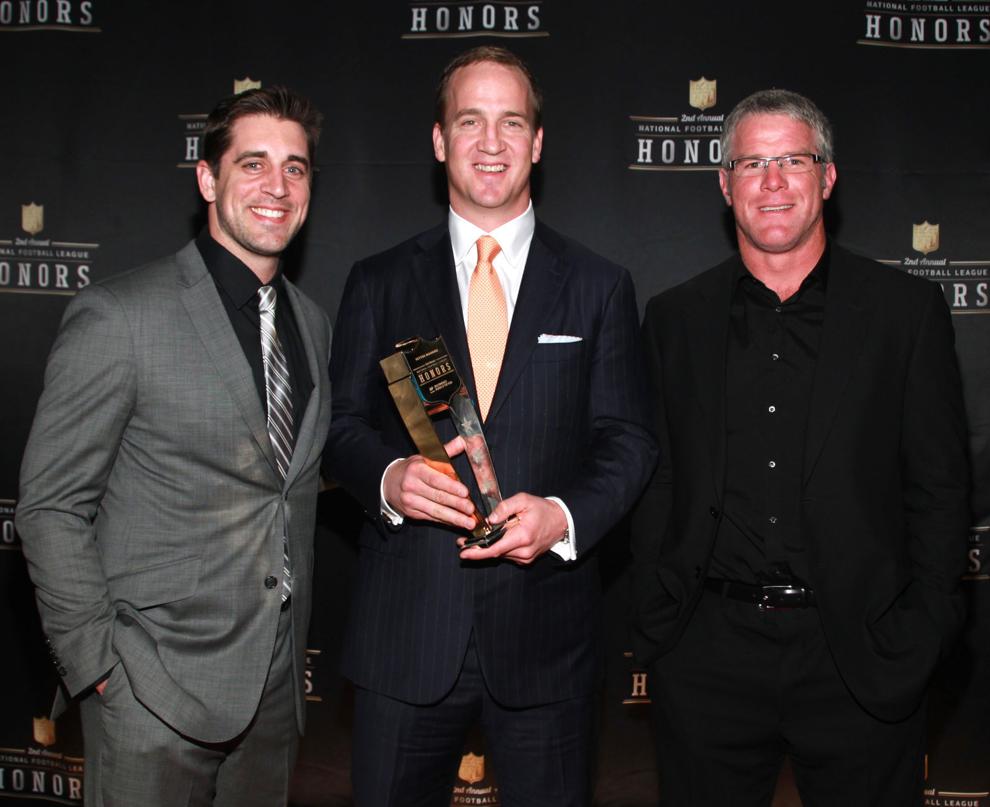 2015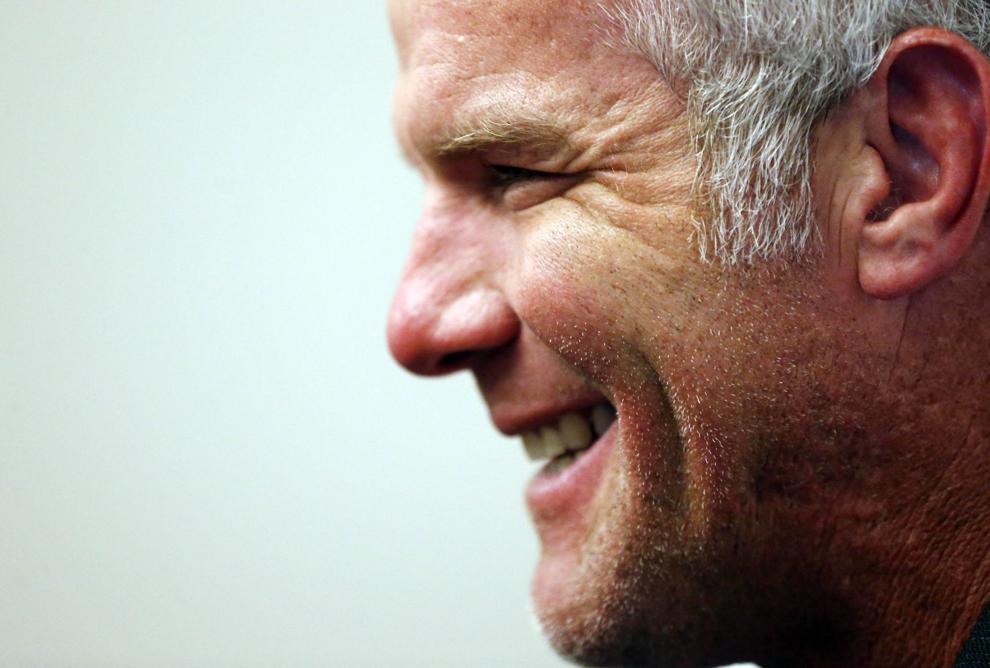 2015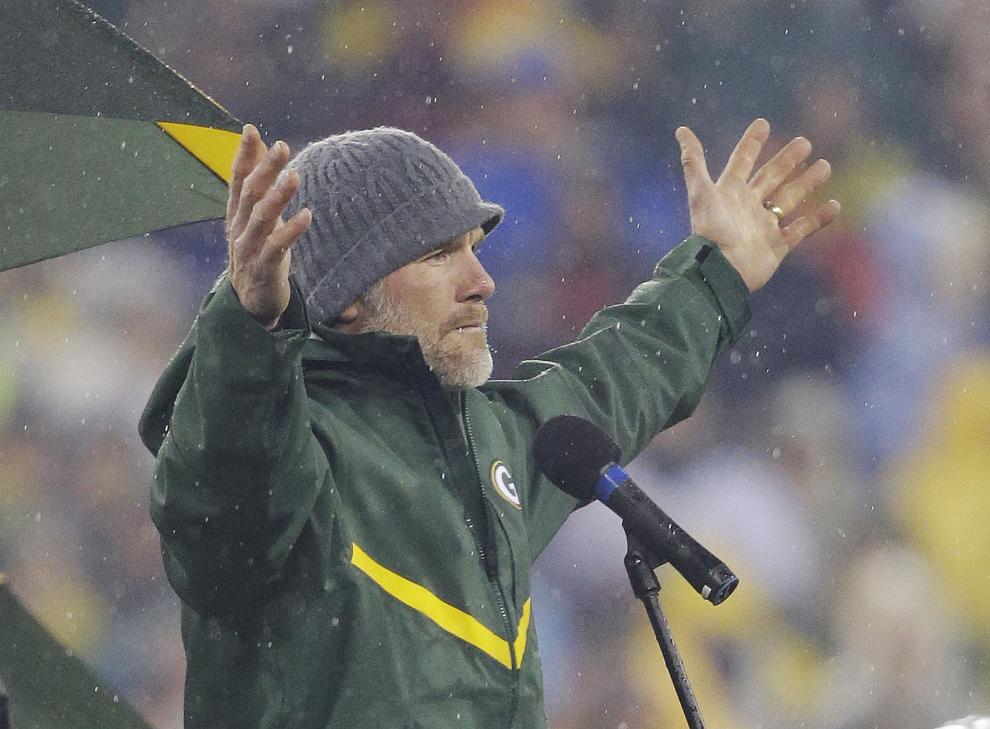 2015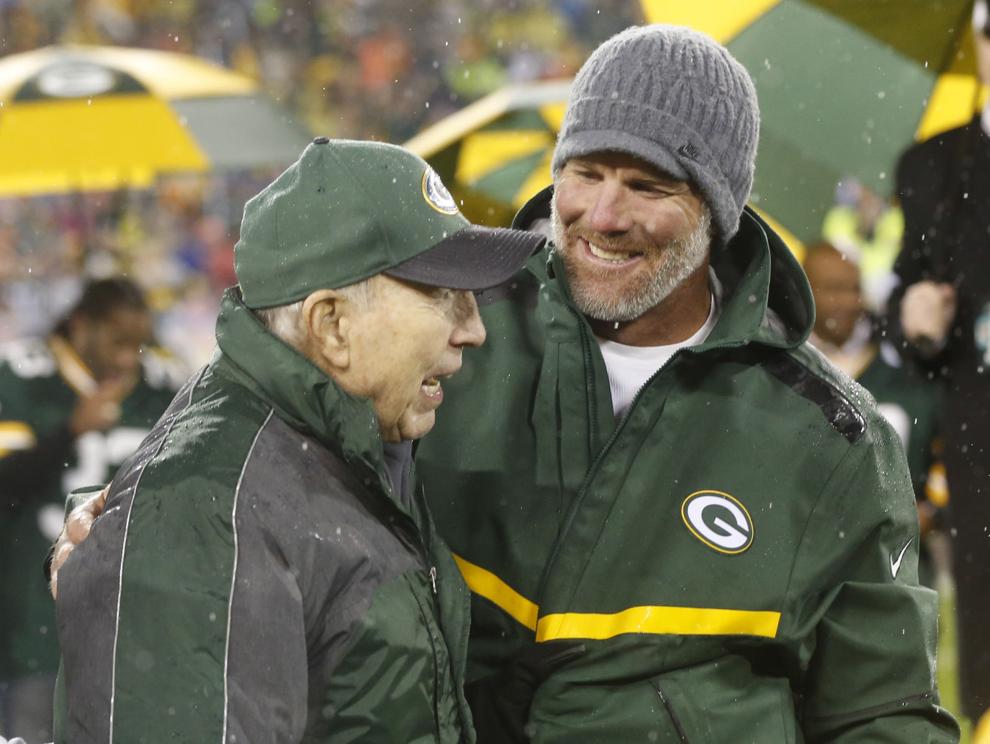 2016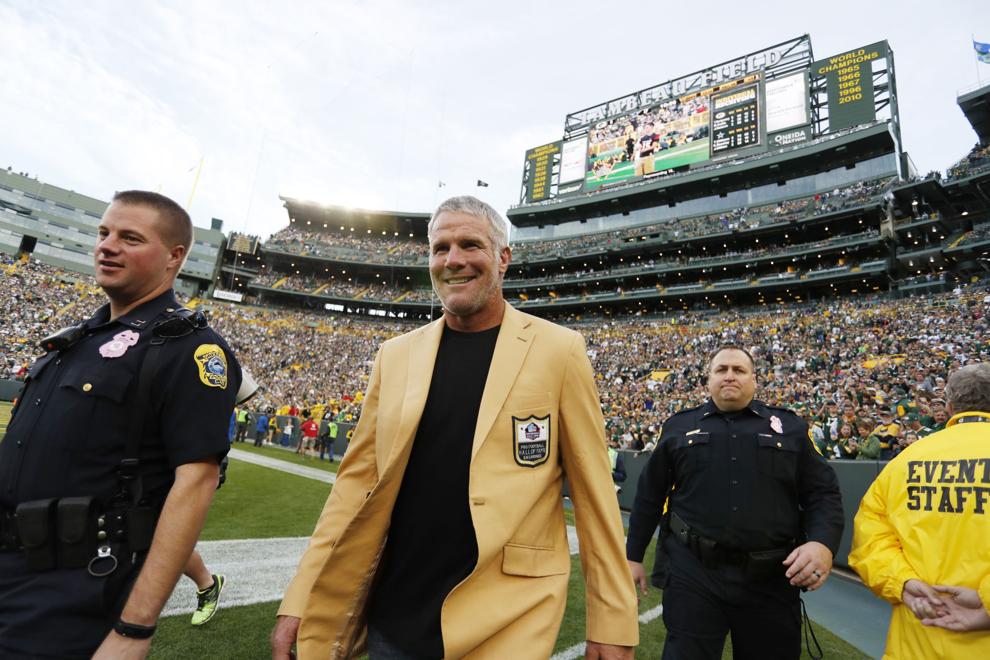 2016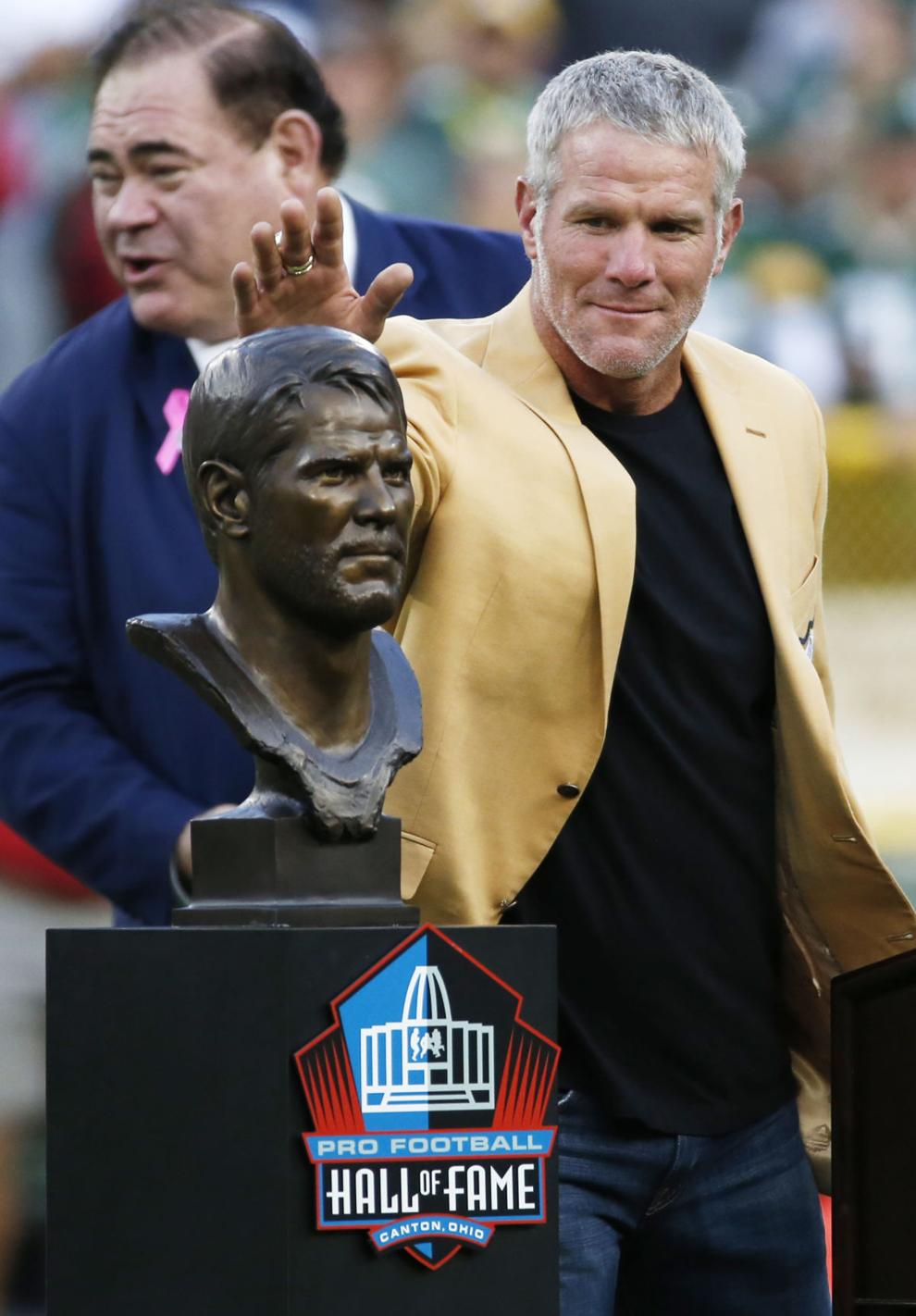 2016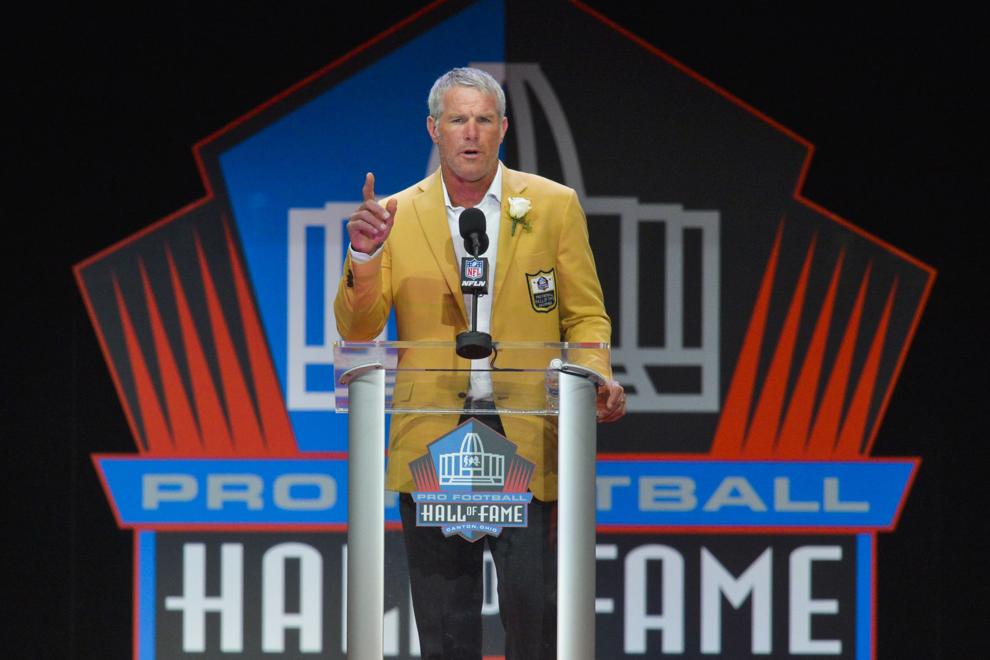 2016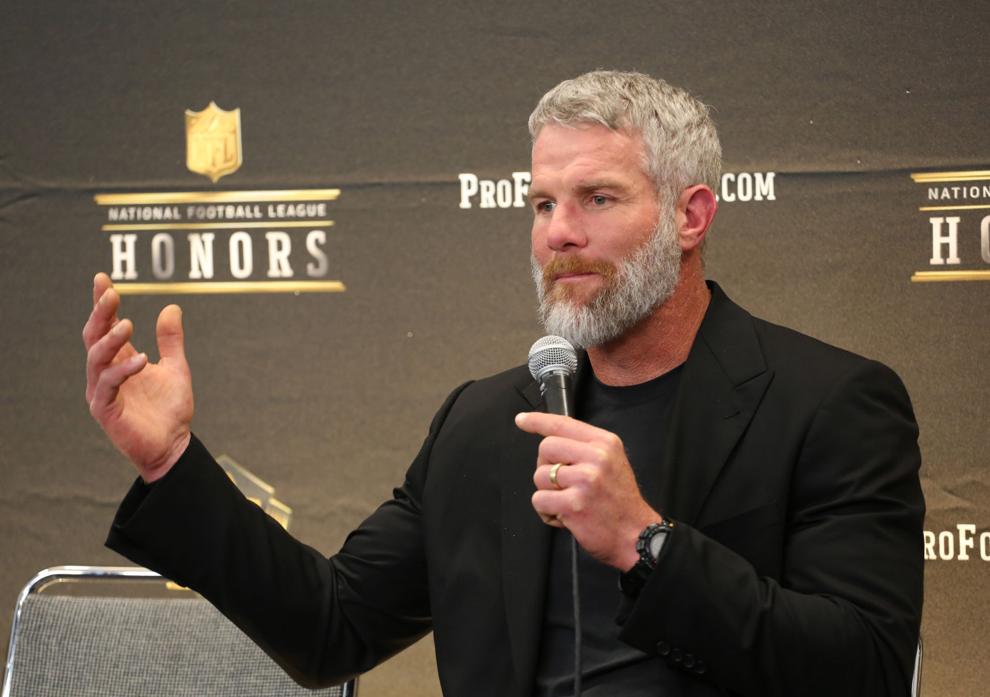 2016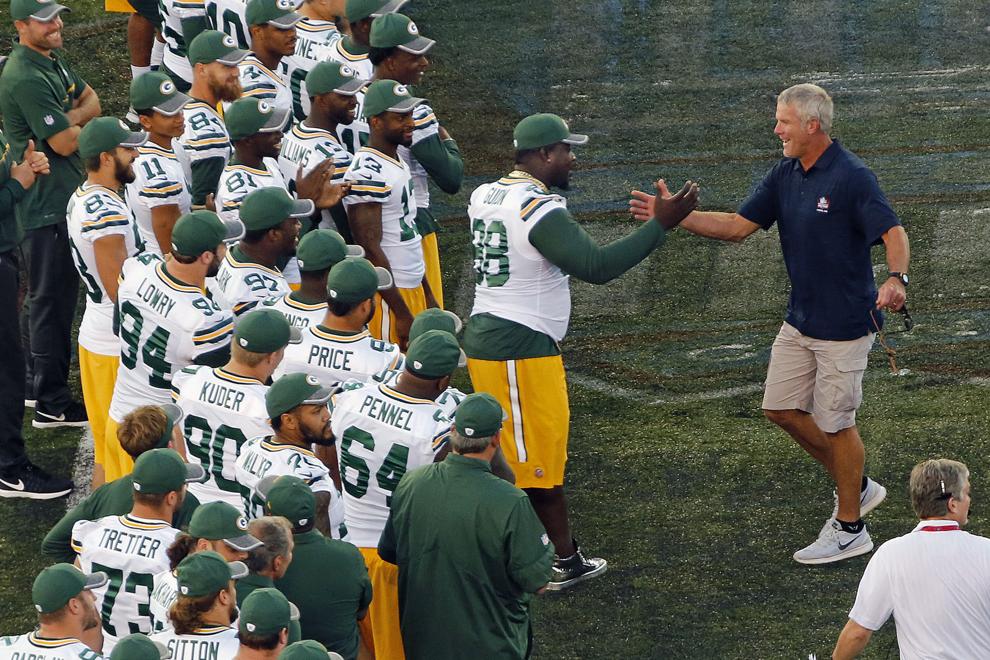 2016