With the 2019 NFL regular season now in full swing, here's a look at some notable performances from former Wisconsin Badgers players in Week 1.
Alex Erickson — Bengals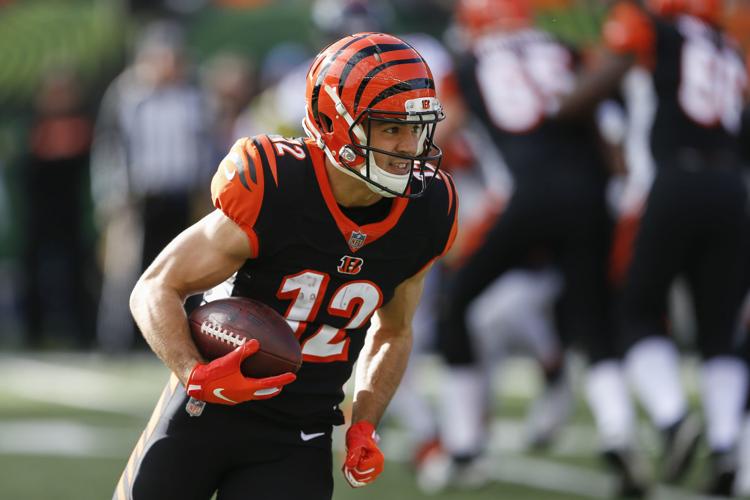 Wide receiver Alex Erickson, kicking off his fourth season in Cincinnati, caught four passes for 28 yards while surrendering a fumble Sunday in the Bengals' 21-20 loss to the Seahawks in Seattle. 
Leon Jacobs — Jaguars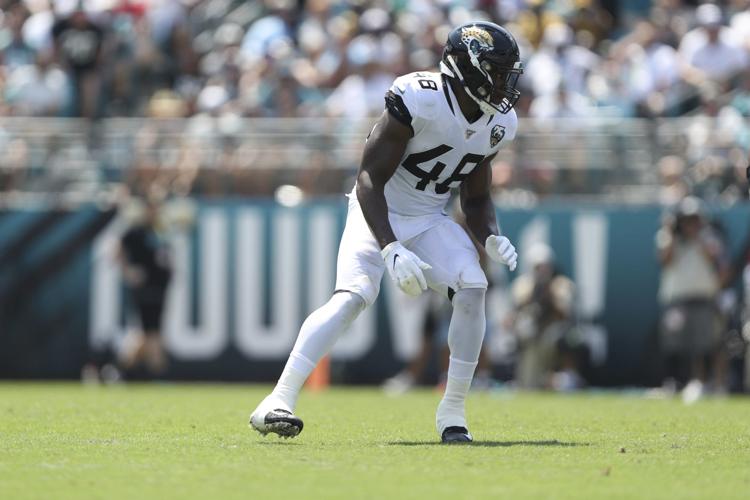 Linebacker Leon Jacobs, starting his second season in the NFL since being drafted by Jacksonville in 2018, had two solo tackles on Sunday in the Jaguars' 40-26 loss to the Kansas City Chiefs in Jacksonville. 
Dare Ogunbowale — Buccaneers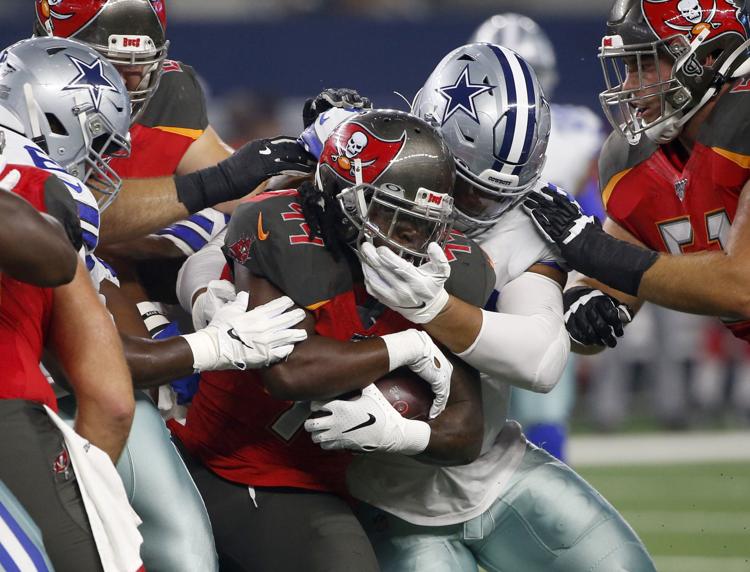 Running back Dare Ogunbowale, who appeared in two games last season for Tampa Bay, caught four passes for 33 yards on Sunday in the Buccaneers' 31-17 loss to the San Francisco 49ers at home. 
Ryan Ramczyk — Saints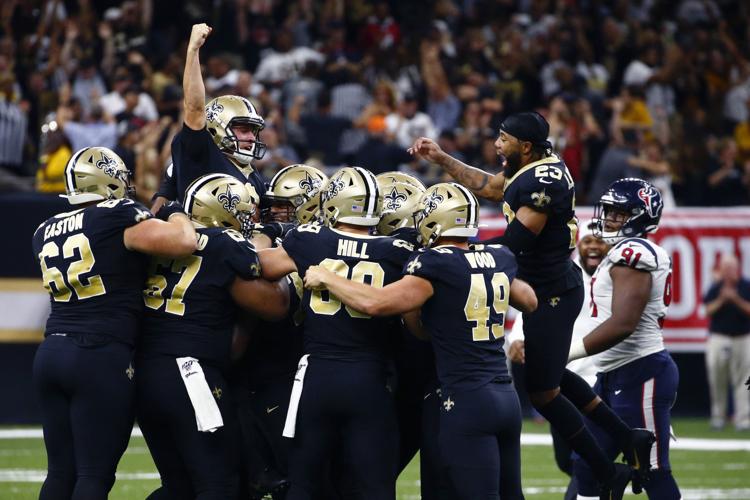 In a game that went back and forth before being decided as time expired, right tackle Ryan Ramczyk played a key role in slowing down fellow former Badger J.J. Watt as the Saints edged the Houston Texans, 30-28, in New Orleans. 
Ramczyk was credited by coach Sean Payton and his fellow offensive linemen for keeping the three-time defensive player of the year in check. 
According to an article on Nola.com, left tackle Terron Armstead said of Ramczyk's play: "We had a great plan for J.J., who is a great disruptive player, and a lot of parts going into it. But Ramczyk was definitely the primary. He was the focal point of that entire game plan and he went out and executed it."
The Saints earned the win with Wil Lutz's 58-yard field goal as time expired after quarterback Drew Brees led New Orleans 35 yards in less than a minute to set up the attempt. 
Joe Schobert — Browns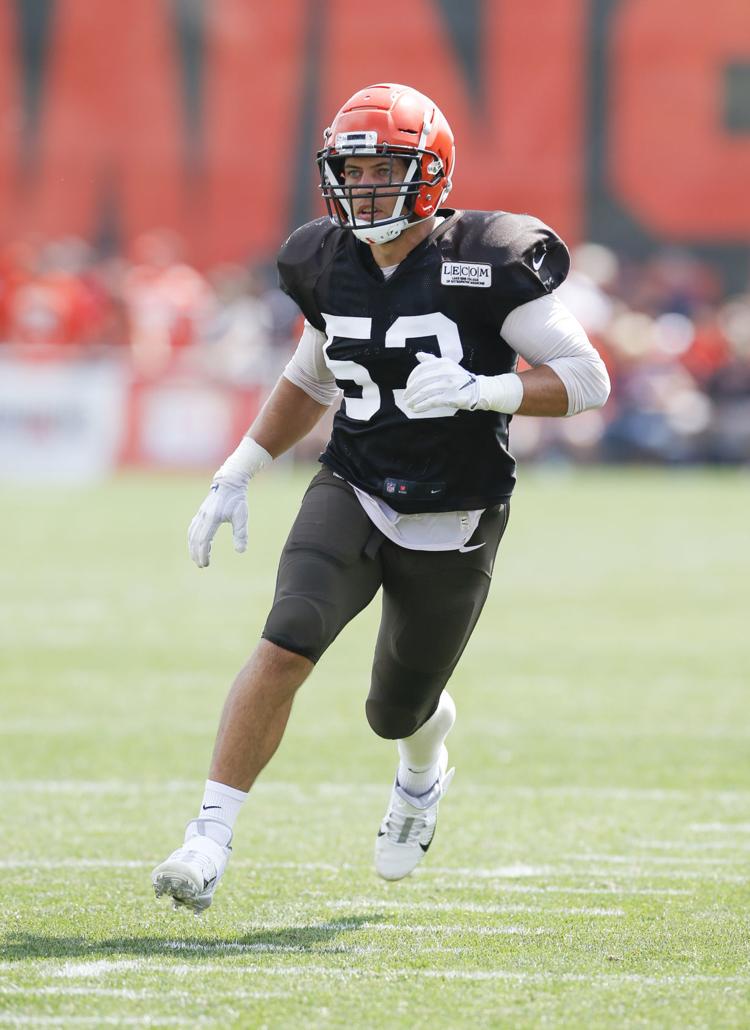 Linebacker Joe Schobert, starting his fourth NFL season since being drafted by Cleveland in 2016, had seven solo tackles and two assisted tackles Sunday in the Browns' 43-13 loss to the Tennessee Titans in Cleveland. 
T.J. Watt — Steelers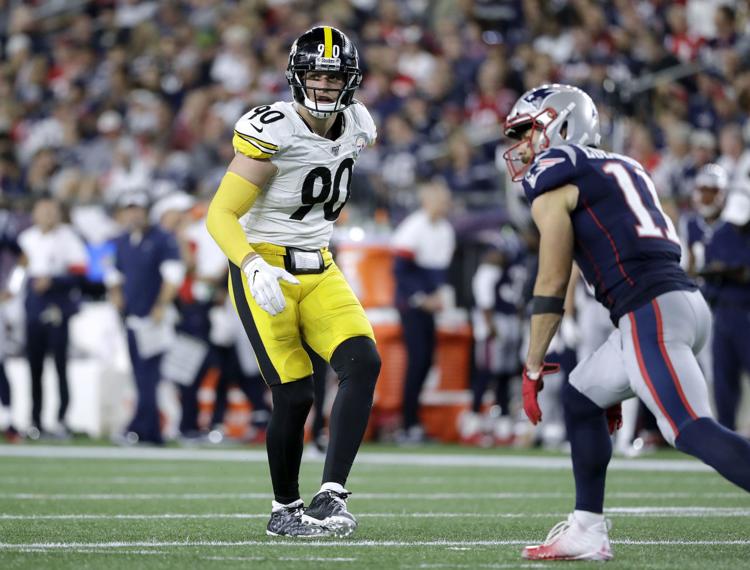 Linebacker T.J. Watt, starting his third season in the NFL since being drafted by Pittsburgh in 2017, had a solo and assisted tackle before leaving with a hip injury Sunday night in the Steelers' 33-3 loss to the New England Patriots on the road. 
James White — Patriots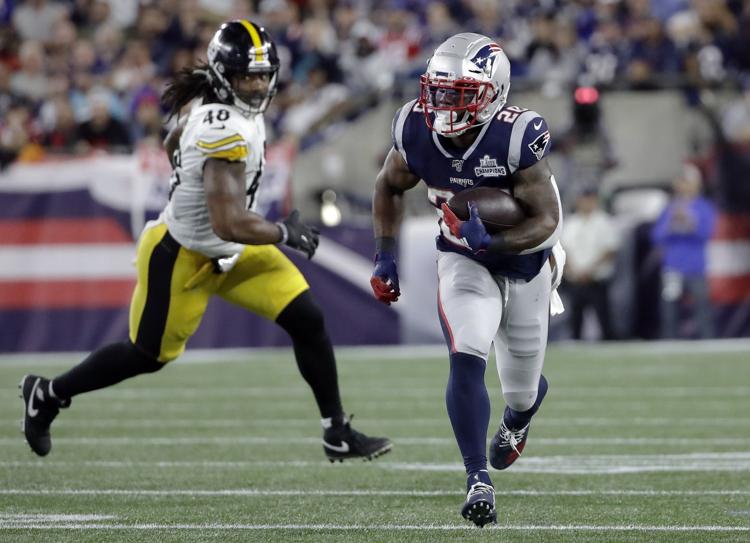 Running back James White, kicking off his sixth season in the NFL since being drafted by the Patriots in 2014, ran the ball four times for 26 yards and caught five passes for 56 yards on Sunday in New England's 33-3 win over Pittsburgh in Foxborough, Mass. 
Russell Wilson — Seahawks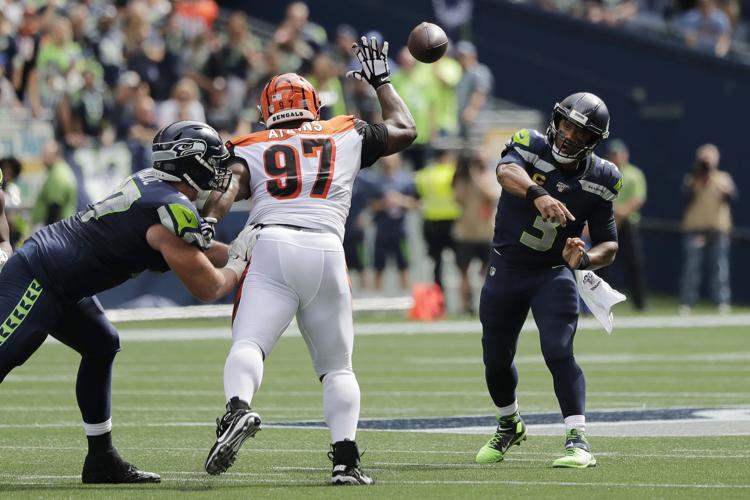 Quarterback Russell Wilson, kicking off his eighth season with Seattle, completed 14 of 20 passes for 196 yards with two touchdowns in the Seahawks' 21-20 win over the Cincinnati Bengals on Sunday in Seattle. Russell, who finished with a quarterback rating of 134.6, also ran the ball four times for 8 yards.