GREEN BAY — Aaron Rodgers acknowledged the obvious Friday afternoon: That after 15 seasons, two NFL MVP awards, nine playoff berths and a Super Bowl XLV title, his Pro Football Hall of Fame career most likely will not end the way it began: With the Green Bay Packers.
But it was the way the Packers star quarterback said it — in his final answer of a nearly 40-minute conference call with Wisconsin reporters, one that focused on but was not exclusively about general manager Brian Gutekunst's and head coach Matt LaFleur's decision to trade up and pick quarterback Jordan Love in the first round of last month's NFL draft — that was noticeable: With a tinge of resignation, and clear disappointment that despite all the times he said he wanted to play into his 40s and beyond his current contract, that the team's brain trust isn't planning for it to end that way.
It won't end now, given the salary-cap ramifications of moving on from Rodgers in the short term and the not-quite-NFL-ready Love's need to develop, and might not happen until 2022 or later. But the 36-year-old Rodgers said it best: It feels like it'll be harder for him to make his desire a reality.
Having said earlier in the call that his first emotion on draft night had been "surprise" and that he had been not "thrilled by the pick, necessarily," Rodgers was asked in the final query of the Q&A session whether his disappointment had been rooted in the team's decision to pick his expected successor, or in Gutekunst and LaFleur opting not to add a weapon who could help the Packers in 2020 after they came within one victory of a berth in Super Bowl LIV last season.
"I think it was more the surprise of the pick, based on my own feelings of wanting to play into my 40s, and really the realization that it does change the controllables a little bit," Rodgers said. "Because as much as I feel confident in my abilities and what I can accomplish and what we can accomplish, there are some new factors that are out of my control. And so my sincere desire to start and finish with the same organization, just as it has with many other players over the years, may not be a reality at this point.
"And as much as I understand the organization's future outlook and wanting to make sure they're thinking about the team now and down the line — and I respect that — at the same time, I still believe in myself and have a strong desire to play into my 40s. And I'm just not sure how that all works together at this point."
Rodgers, who signed a four-year, $134 million extension in August 2018 when he had two years remaining on his existing deal, is still under contract for four more years. The Packers could move on from him after the 2020 season and realize a small salary-cap savings of $4.76 million even with $31.556 million in dead money left from Rodgers' contract. If they moved on from him — by trading or cutting him — after the 2021 season, they'd save $22.648 million in salary-cap space while counting $17.204 million in dead money.
Of course, Rodgers could make it much harder for the Packers to go another direction by staying healthy and playing well. Unlike Brett Favre, behind whom Rodgers sat for three seasons after being the No. 24 overall pick in the 2005 draft, Rodgers has never once publicly ruminated about retirement. Favre, meanwhile, made those contemplations an annual rite of spring and in March 2008, did in fact announce his retirement, giving the Packers the opening they needed to move on to Rodgers.
Favre said last week that telling then-coach Mike McCarthy and then-GM Ted Thompson that he was retiring so soon after the season ended was a mistake.
"If I could go back and do things differently, I certainly would," Favre said. "I would much rather have not said anything and just bought a little time. Of course, everyone knew by that time I couldn't make up my mind two months removed from the season anyway. We had been down that road before. But I knew, and I have no ill feelings about this, but I knew they were sort of ready to go in a different direction. And at some point you've got to make that transition, and Ted felt like that was probably the best time. It turned out to be a great move. And I'd tell Ted that to his face right now.
"It was a great move drafting Aaron Rodgers, and it was a great time to make that transition. And it's worked out well for them. The jury is out whether or not the same will happen with Jordan and his transition. We will see."
Favre, of course, unretired a few months later, wound up being traded to the New York Jets that summer and finished his career by playing two seasons with the rival Minnesota Vikings.
"I think what it does is just reinforce kind of the adage that you can only control what you can control," Rodgers said. "It's always been a mantra for myself, but I think any great athlete there's things that are just out of our control. That obviously is something that's very important to me, but I think is definitely telling at this point that is truly something that's out of my control. What I can control is how I play and making that decision at some point a very hard one. You know, if I were to retire in the organization's timetable, then it's an easy decision. But if there comes a time where I feel like I can still play at a high level and my body feels great, you know, then there's other guys that have gone on and played elsewhere."
Speaking in a conference call shortly after Rodgers' session wrapped up, LaFleur acknowledged that Rodgers' feelings were natural.
"I totally understand where he's coming from," LaFleur said. "I think he's very motivated, and he doesn't need external motivation. He's one of the most competitive people I've ever been around. And you can see that competitiveness every time we step out on that field. So I don't think it's going to drive him any more than if we would've drafted somebody else. I just think that's who he is, that's how he's wired, that's why he's achieved the things that he's done throughout his career."
Rodgers, meanwhile, said he plans to do with Love what he's done with his previous backups: Be a good mentor and teammate. Rodgers went out of his way to point out that it's not Love's fault that he's been thrust into this scenario — just as it wasn't Rodgers' fault 15 years ago when he was drafted and sat behind Favre, who was less than thrilled himself at the time.
"I feel great about those relationships that I developed over the years. Many of them are still really close friends," Rodgers said. "I consider Matt Flynn a very close friend. I still have great contact with a lot of guys I played with over the years (such as) Deshone (Kizer) and Manny (Wilkins). Tim (Boyle) and I are really close. Brett Hundley and I keep in touch all the time. Scotty Tolzien and I talk from time to time.
"I've had great relationships over the years with those guys, and I'd expect that same type of relationship with Jordan. Again, he didn't get asked to be drafted by the Packers. He's not to blame at all. He's just coming in excited about his opportunity.
"We had a great conversation the day after the draft and I'm excited to work with him. He seems like a really good kid with a good head on his shoulders. Similar story (to mine), not heavily recruited out of (high school), kind of made his way at Utah State. And we've had some great conversations."
---
Green Bay bound: Get to know all 9 players picked by Packers in 2020 NFL draft
Green Bay bound: Get to know all 9 players picked by Packers in 2020 NFL draft
JORDAN LOVE — QB — UTAH STATE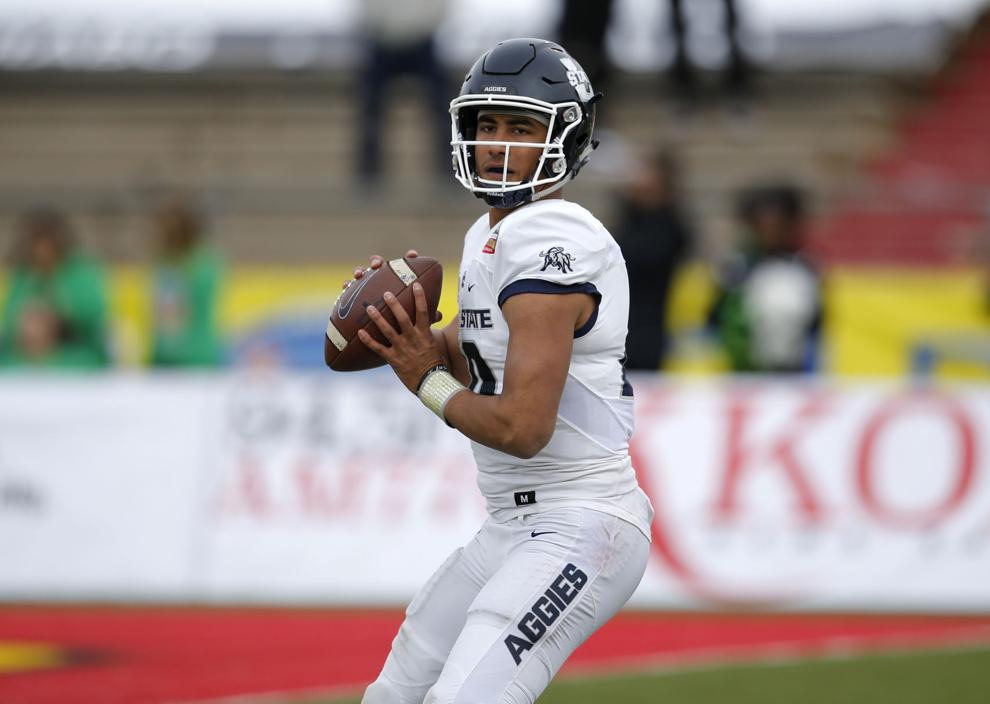 Pick: No. 26 overall (From Houston via Miami)
Packers jersey number: 10
Notes: The Packers gave up a fourth-round pick in this year's draft to move up four spots from No. 30 to take Love, who saw his production slip last season with nine new starters and a new coaching staff in place for the Aggies. After completing 64 percent of his passes as a sophomore for 3,567 yards, 32 touchdowns and 6 interceptions, Love connected on 61.9 percent last season for 3,402 yards, 20 touchdowns and 17 interceptions. 
AJ DILLON — RB — BOSTON COLLEGE
Notes: Dillon carried the ball an astonishing 845 times in three years for the Eagles before declaring for the draft after his true junior season, finishing his BC career with 4,382 rushing yards (5.2 yards per carry) and 21 rushing touchdowns. Despite his prolific rushing output, Dillon only caught 21 passes for 236 yards and two scores in his three seasons with the Eagles.
JOSIAH DEGUARA — TE — CINCINNATI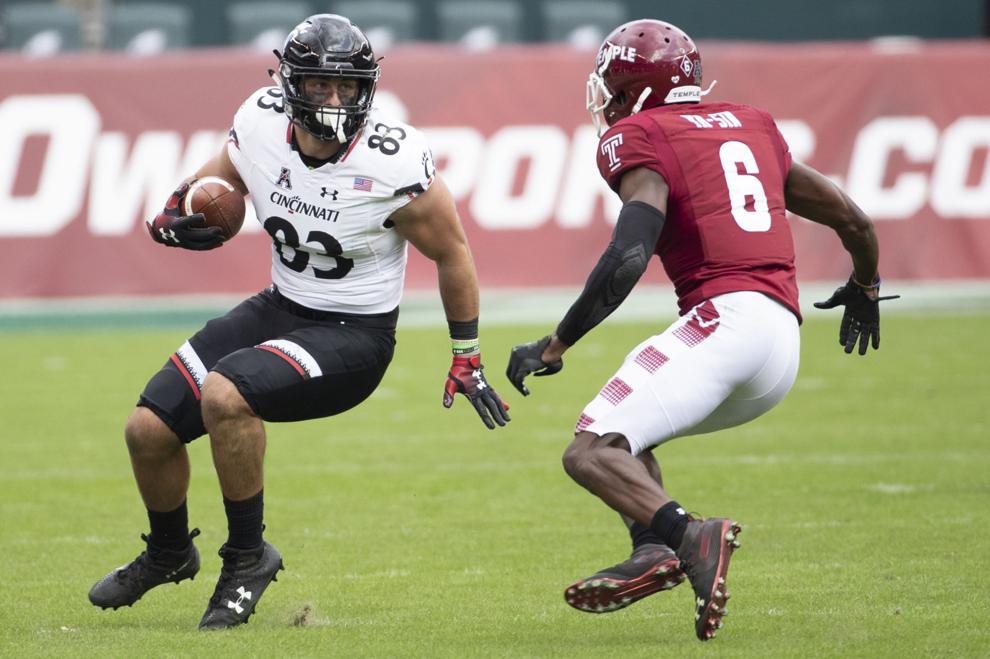 KAMAL MARTIN — ILB — MINNESOTA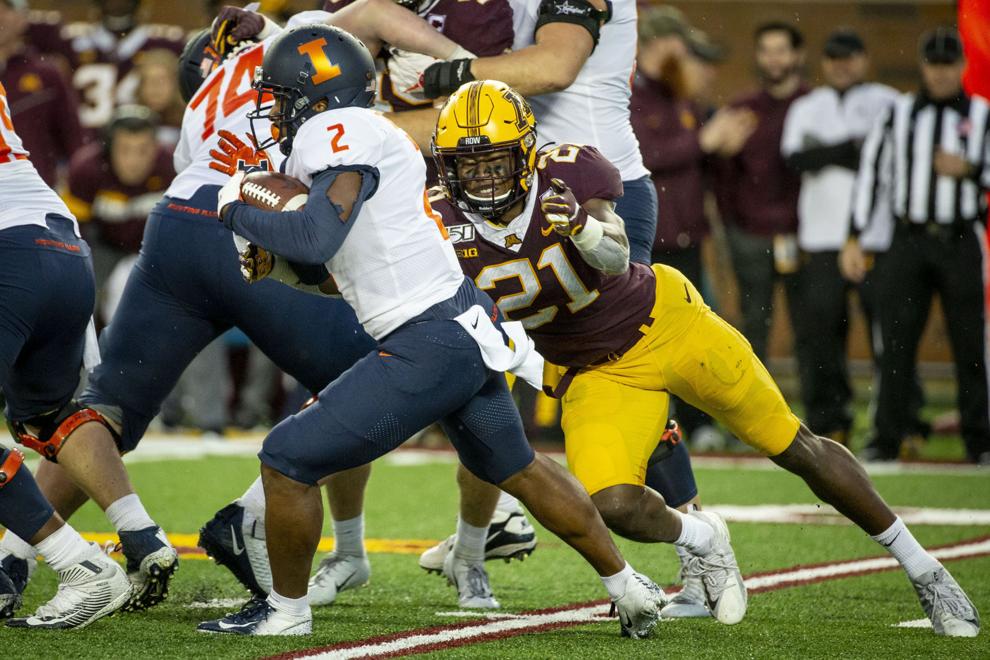 Notes: Martin finished his four-year career with the Gophers with 66 tackles, including 2 1/2 for a loss. In Minnesota's loss to Wisconsin in the battle for the axe in November, he had nine total tackles as the Badgers offense put up 453 total yards. Martin also had two interceptions last season in Minnesota's 38-31 win over Purdue to bring his career total to four. 
JON RUNYAN — OG — MICHIGAN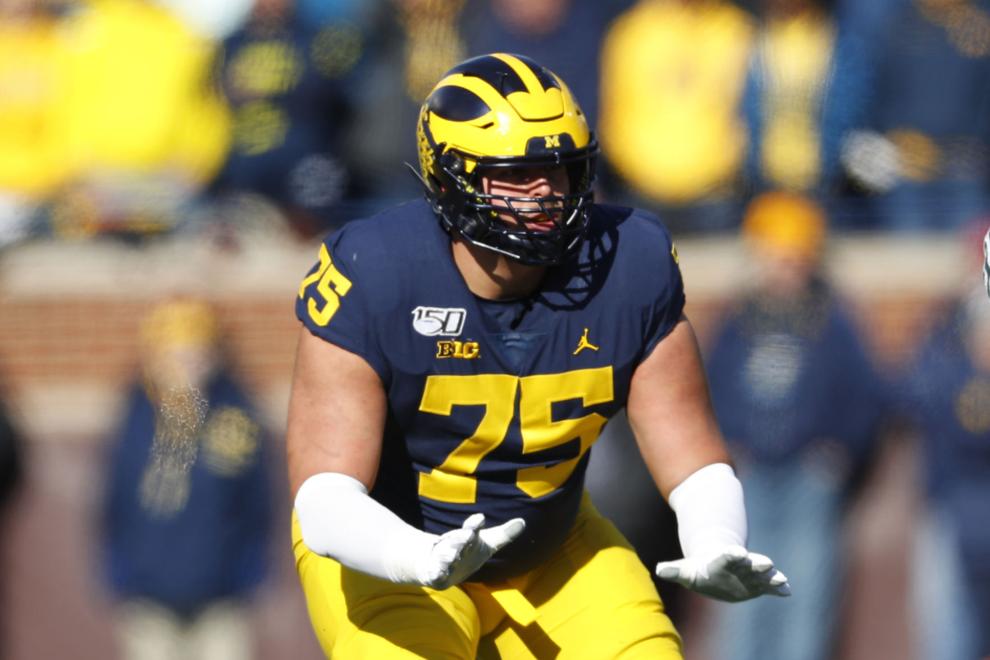 Pick: 192 (From Las Vegas)
Notes: Runyan, who made 25 of his 26 starts at left tackle, was a two-time winner of the University of Michigan's Hugh H. Rader Memorial Award, given to the Wolverines' top offensive lineman. Runyan's father, Jon Runyan Sr., also took home the award, making them the only father-son duo to earn the honor in school history. The junior Runyan almost cost himself his opportunity in Green Bay when he accidentally declined a call from the organization on the final day of the draft Saturday. "I declined a call from Green Bay, Wisconsin," Runyan said. "I tried to call back and my call didn't go through, and I had no idea what I just did." Luckily for Runyan, the Packers called right back and the rest is draft history. 
JAKE HANSON — C — OREGON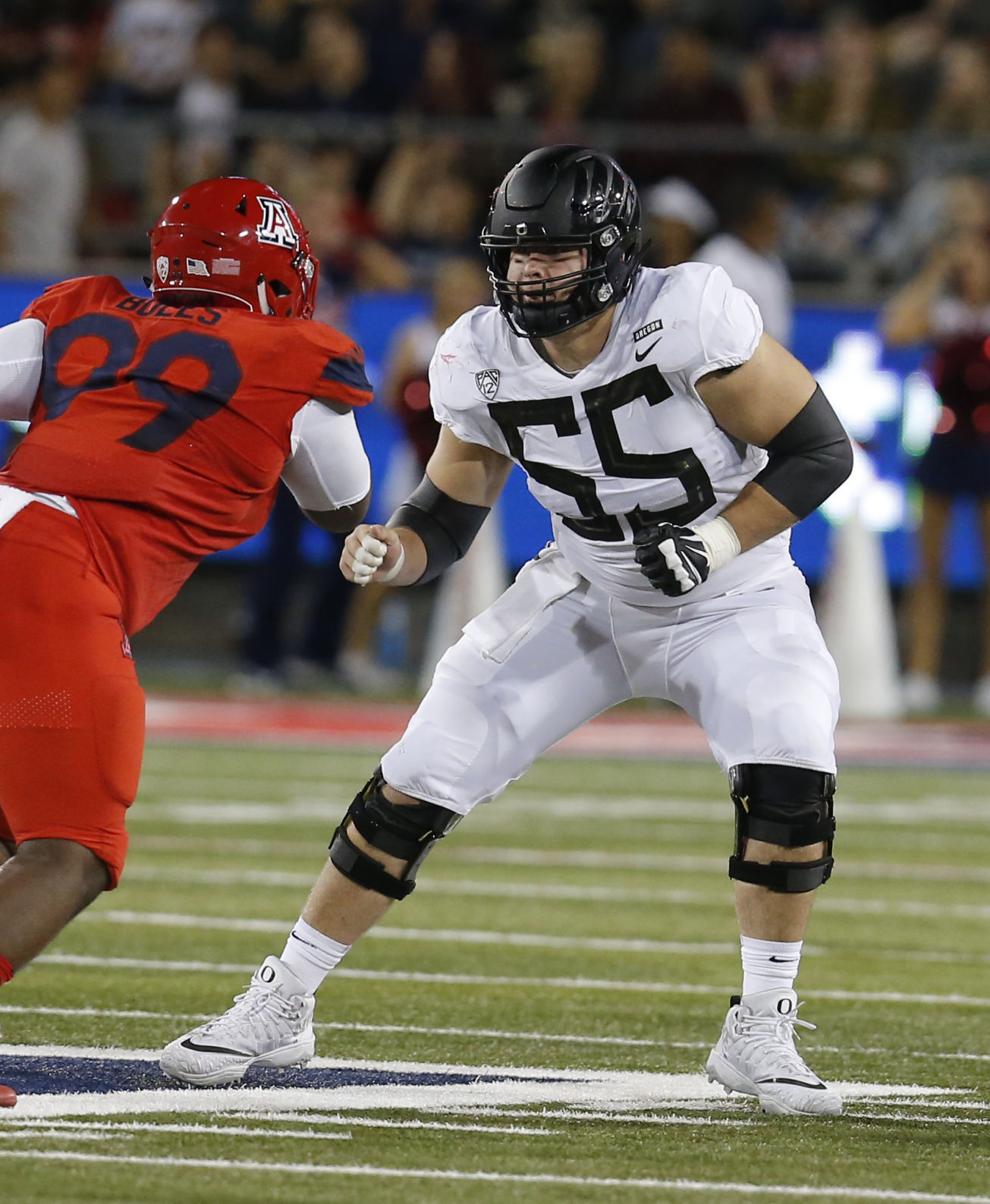 Pick: 208 (From Tennessee) 
Notes: Hanson, a two-time Associated Press Pac-12 All-Conference second team pick who started 49 games at center in four season with the Ducks, did not allow a single sack in 2,738 snaps over his first three seasons at Oregon. While starting 12 games as a senior, Hanson committed only one penalty in 746 snaps.  
SIMON STEPANIAK — OT — INDIANA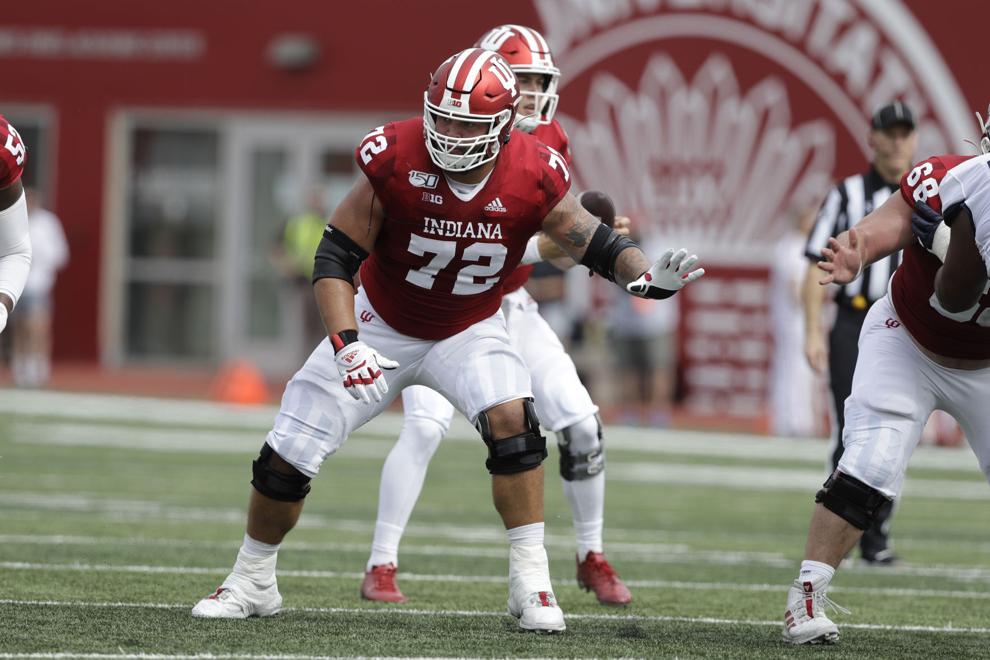 Notes: A team captain last season for the Hoosiers, Stepaniak was a third-team All-Big Ten pick by the media and an honorable mention All-Big Ten selection by the coaches as Indiana finished the year second in the conference in pass offense (302.4 yards) and first downs (23.4) and third in total offense (432.8 yards). He made 31 starts at Indiana, with 30 coming at right guard and one at left guard. Stepaniak tore his ACL in December during a practice ahead of Indiana's Gator Bowl loss to Tennessee but is expected to return to football activities in mid-July. 
VERNON SCOTT — S — TCU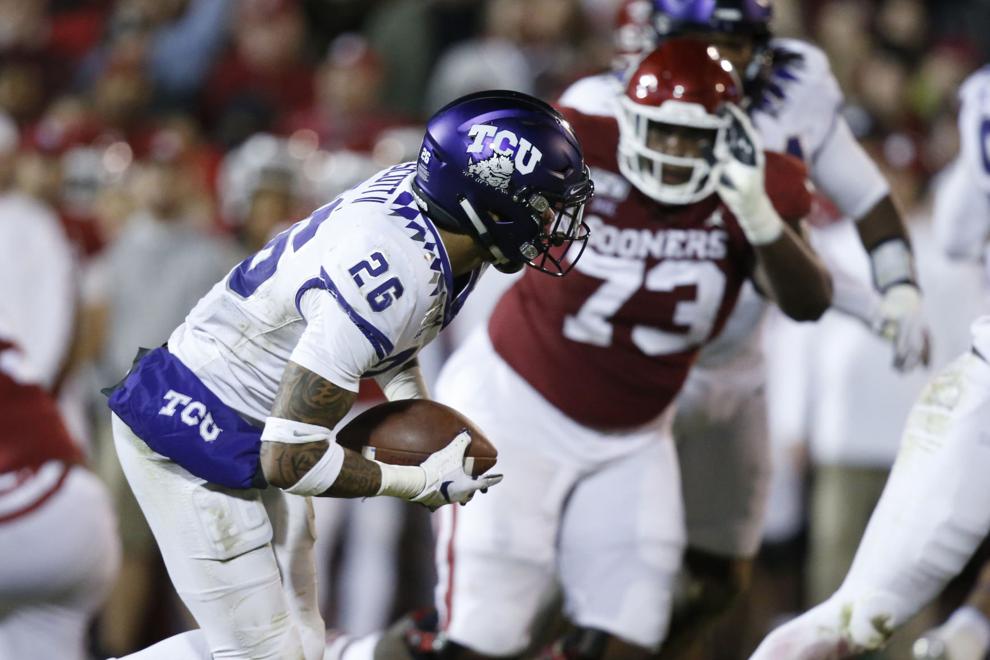 Pick: 236 (From Buffalo via Cleveland) 
Notes: Scott appeared in 26 games for the Frogs over three seasons, turning in his best effort last season when he started 10 games and had a career-high 44 tackles on the year, as well as a fumble recovery and a 98-yard pick-six in TCU's 28-24 loss at Oklahoma in November. 
JONATHAN GARVIN — DE — MIAMI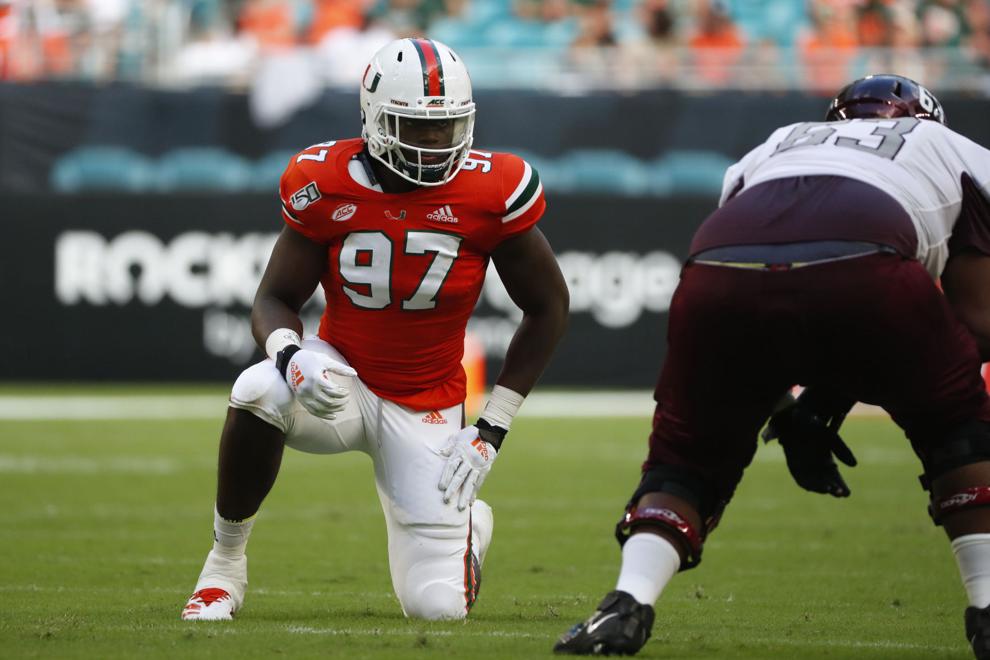 Pick: 242 (From Baltimore) 
Notes: A two-year starter for the Hurricanes, Garvin had 12 1/2 sacks and 29 tackles for a loss during his three seasons in Miami. Last season as a junior, Garvin made 11 starts while appearing in 12 of 13 games, finishing with five sacks, nine tackles for a loss, four quarterback hurries and two forced fumbles.