GREEN BAY — Matt LaFleur was clearly agitated — at least, as irritated as the calm, even-keeled, first-year Green Bay Packers coach is willing to let on. His quarterback? Not quite as concerned, even with the Sept. 5 season opener against the Chicago Bears less than a month away.
But the bottom line is this: As the Packers wrapped up their two-day joint-practice session with the visiting Houston Texans on Tuesday — and prepped for Thursday night's preseason opener against the Texans at Lambeau Field — their new-fangled, cutting-edge offense has yet to look all that impressive in practice.
And for LaFleur, who has seen firsthand what the offense can do, what he's seen thus far hasn't been good enough — even accounting for the learning curve involved for Aaron Rodgers, his two-time NFL MVP quarterback, and the rest of the guys on that side of the ball.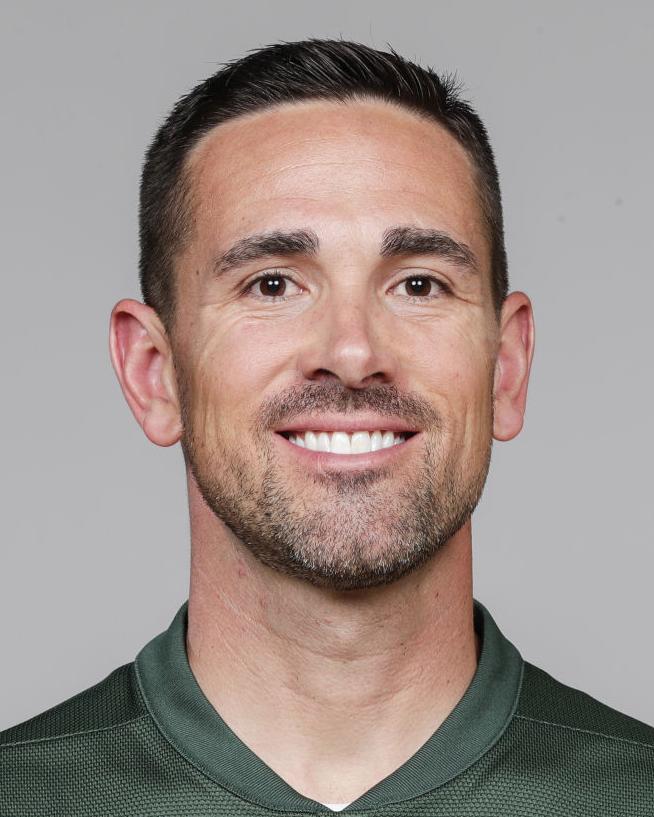 "I don't want to say 'frustrated,'" LaFleur said after practice, adding that he thought the offense had "no energy" at times. "You're going to have some good days, some bad days. The only thing I want to stress to our guys is, it takes no talent to give effort and to have a sense of urgency, and we've got to do a better job of that. And it starts with the coaching, too.
"I think it's going to be a work in progress. Again, I just want to make sure that we operate, in and out of the huddle, with urgency, with pace, to try and put some pressure on a defense."
Later, LaFleur added, "It's just in and out of the huddle, approaching the line of scrimmage. I want us to operate faster. I mean, I think once the ball is snapped, I think you do see good effort. It's all that pre-snap stuff."
That said, effort isn't all that's lacking. While LaFleur said installing the no-huddle offense, which he has yet to do, will help with some of the tempo issues, the execution and productivity have been lacking, too.
Against the Texans on Tuesday, the Packers' No. 1 offense failed to generate a first down against Houston's defensive starters, and the Green Bay's first-string was also shut out by the Texans defense during the red-zone period, failing to score a single touchdown.
"Anytime you get shut out there, you can't even pick up a first down, that's extremely disappointing," LaFleur said of the 2-minute drill. "I thought we had some sloppy play, we didn't protect very well, we had penalties, pre-snap penalties. We get a good gain and it gets negated by not having enough men on the line of scrimmage.
"(In the red zone), there was some good stuff, some not-so-good stuff. We didn't unveil the whole gamut of stuff. … These last two days are just lining up, playing good, sound, fundamental football and really get an evaluation of our players."
Asked how the quarterbacks, from Rodgers to backups DeShone Kizer, Tim Boyle and Manny Wilkins, performed, LaFleur replied, "We just want consistent play from the quarterbacks. And I think you've seen some good and some not-so-good. I just want those guys to play decisively. We talk to the QBs a lot about, 'Indecisive equals ineffective.' Hey, listen, are you going to make a mistake? Yeah, chances are you're going to make a mistake in the game at some point. But, it's being decisive and if you do make a mistake, how do you respond to that? And that's what I want to see from those guys."
Rodgers, meanwhile, was more bothered by what he considered the less-than-ideal circumstances of joint practices than he was with the offense's inconsistency. Only half-kidding when he suggested he "wouldn't mind if they didn't do it for another 14 years" — a reference to how the Packers hadn't had joint practices since his rookie year of 2005 with the Buffalo Bills — Rodgers insisted that there's no reason for concern.
"Not worried about it," Rodgers said. "I think before the Texans came, we had some really good practices. I think we were very efficient, we ran the ball well, we were getting into more of our miscellaneous plays and schemes and felt good about the work that we did. But again, this was, as the preseason is, kind of limited scheme and limited pressures (from the defense).
"I mean, I'm not worried about it. The last two days, it's about lining up against a different team and looking at the scheme that we did run and moving on."
Rodgers acknowledged that he doesn't expect to play Thursday night and said he anticipates playing in the second (at the Baltimore Ravens) and third (against the Oakland Raiders in Winnipeg) games instead. If there was genuine concern about where the offense stands, one would think Rodgers would get some work in the opener, especially since it's at home.
"It's about getting your work done in the training camp practices and trying to stay healthy, have some efficient drives in the preseason," Rodgers said.
And yet, when asked what he was happy about at this point in camp, Rodgers gushed about how much he likes LaFleur's offensive scheme.
"I like the scheme. I mean, I do. I like the scheme a lot," Rodgers replied. "I like the stresses that it puts on defenses, I like the marriage of the run game with the action. I like our concepts from both 'stack' alignments, 'bunch' alignments and from 'wide' alignments. I think it's going to be very tough to get a bead on what we're doing. We do more under-center stuff, which I'm totally confident with and comfortable under center. … I think it's going to allow us to open some more things up, get some one-on-one opportunities outside.
"Just this minor frustration is when you do so many fun, schematic stuff for eight or nine days and then it gets kind of cut back for a couple day. But we'll be on next week, probably playing, and looking forward to just practices."