Frank Kaminsky paused near the end of our phone conversation last week and made a declaration.
"Somewhere along the way," he said, "I grew up."
He still in many ways is the same person who ended his career with the University of Wisconsin men's basketball team eight years ago by being named the consensus national player of the year and helping the Badgers reach the NCAA Tournament final in their second consecutive trip to the Final Four. That voice on the other end still is playful, and there are no shortage of TikTok videos available for the world to see that Kaminsky can be as goofy as he was during his days as a lovable star in Madison.
But a good chunk of our 20-minute conversation was spent talking about serious topics as Kaminsky enters a big stage of his life. Kaminsky is older (he turned 30 last month) and wiser. He's reached a point of his NBA career where he's a grizzled veteran with a healthy dose of perspective about both his past and his future. And in maybe the biggest grown-up move of all, Kaminsky is married.
Let's start there because it was near the top of the list of things I was hoping Kaminsky would address.
It widely was known that Kaminsky was engaged to Ashley Brewer, an ESPN anchor who was a collegiate swimmer at Texas and Southern Cal. What I didn't know was that the couple made it official last month at a courthouse in Los Angeles, the legal step before the wedding celebration they'll have this summer in Mexico.
"She is amazing and the best person I've ever met," Kaminsky said, "so I feel like lucky that she wanted to marry me."
It wasn't long ago — less than five years, in fact — that Kaminsky was broadcasting his search for love on social media. That week's episode of the "Pros and Joes" podcast he was doing with some high school friends at the time included a discussion on the challenges for young NBA players to find a soul mate.
"Does my dream girl exist?" Kaminsky tweeted while plugging the show. "I don't think so. Listen to this week's episode to hear what it's like trying to figure out life when you're ugly but you have some money."
Kaminsky already knew Brewer by that point — they met in New York in 2017 — but living on opposite coasts made it difficult to establish a relationship. Shortly after Kaminsky signed with the Phoenix Suns for the 2019-20 season, Brewer, then an anchor at KABC-TV in Los Angeles, took a job at ESPN and moved to Bristol, Connecticut. She moved back to Los Angeles in 2021, and that's when Kaminsky said their relationship really took off as she was settling into a co-anchor role on the late-night edition of SportsCenter.
"I'm really in love with her and know we just complement each other extremely well," said Kaminsky, who proposed to Brewer in Maui last summer. "We're just perfect for each other, and we both know it."
Brewer is active on TikTok, with Kaminsky making occasional appearances. A recent post was centered around the couple making a wedding song playlist, and Kaminsky didn't hold back in his starring role. The video includes him dancing, including a slow dance with the couple's dog as John Denver's "Thank God I'm a Country Boy" plays in the background, and Kaminsky declares at one point that "I'm bringing sexy back."
It is vintage Kaminsky and, judging by the rest of Brewer's videos, she's just as willing to be silly.
"She lets me be my goofy, idiotic self and doesn't judge me for it," Kaminsky said. "You need someone who lets you be yourself and doesn't try to change you. She doesn't try to change me into something that I'm not."
Brewer is also there as a sounding board when Kaminsky needs it, and he's reached the point of his career where it's time to at least consider what life after basketball might look like. Could Kaminsky transition to a career in media? Absolutely; in fact, I think he'd excel in front of the cameras. Another option is becoming an investor of some sort.
But like Kaminsky told Brewer, he's not ready to make that step just yet.
"I can't prepare for what's next," Kaminsky said, "while I'm in what's happening now."
Kaminsky has dealt with injuries in each of his past four seasons, including two separate fractures to his right patella. He appeared in only nine games during the 2021-22 season and 36 this past season, which was split between the Atlanta Hawks and Houston Rockets.
The good news is that Kaminsky is healthy. It'll be his first offseason since the summer of 2019 that he won't have to rehab an injury.
The bad news is the uncertainty: Kaminsky, who signed a one-year, $2.4 million deal with the Hawks last season after a three-year run in Phoenix, is a free agent once again.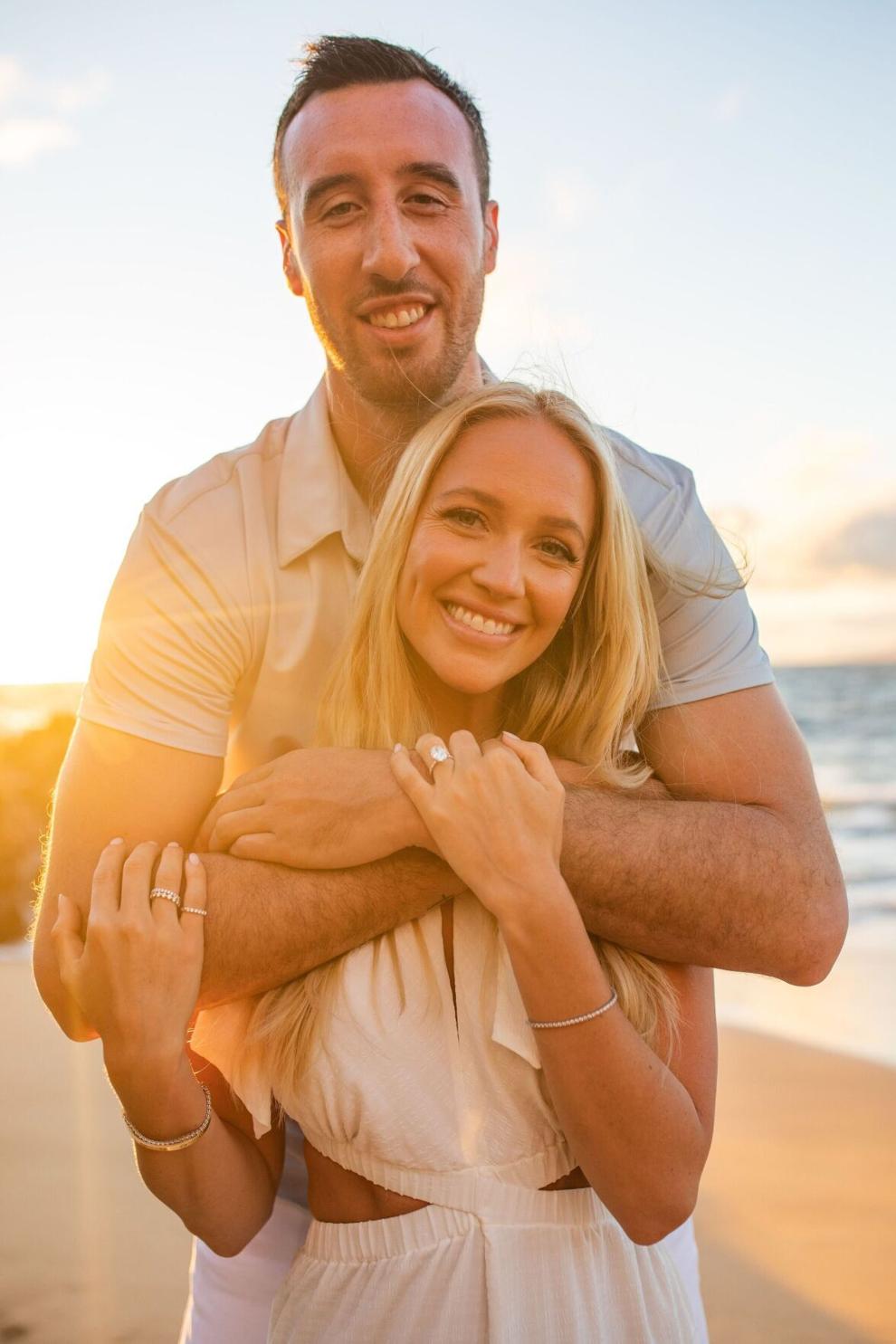 "This is where I'm at: I know I've accomplished so much playing basketball and like my career, and obviously the injuries suck and everything and it's kind of taken the majority of the last three years of my career away from me," Kaminsky said. "And the whole idea is to just get healthy and play again and I've never had a problem proving myself everywhere I've been. So I just want the opportunity. I don't even care what it looks like, I just want the opportunity to go put it in my hands and let me do something with it. That's where I've kind of been my whole basketball career and I prefer it that way."
Houston could have bought out Kaminsky's contract after the trade with Atlanta, but the Rockets found value in having him around a young roster that includes top-five picks Jalen Green and Jabari Smith Jr. Then-Rockets coach Stephen Silas praised Kaminsky during the season for his ability to connect with young players and share his experiences and wisdom with them.
There's a place in the NBA for players like Kaminsky, especially in locker rooms filled with young players trying to figure out how to win at that level. The OG role is one Kaminsky seems to embrace, but he's also convinced he still can make an impact on the court.
"I'll know when it's time," Kaminsky said. "That just kind of how I've always felt about it. You know this about me: I go extremely hard, like all the time when it comes to basketball. I'm all the way in. And I'll know when that feeling is gone."
This much is clear about Kaminsky now that he's rounded the corner from his 20s to his 30s: He grew up somewhere along the way, but he's having as much fun as ever.