Nebraska got the ball rolling Sept. 11 by firing Scott Frost, and Arizona State followed a week later by showing Herm Edwards the door.
Georgia Tech was next up, delivering a pink slip to Geoff Collins on Sept. 26.
There was a lull until Oct. 31 when Bryan Harsin got the axe — I'm running out of ways to describe someone being fired, folks — at Auburn.
That's six job openings in the Power Five conferences in college football, with more likely to come as we head down the stretch run of the 2022 season. The coaching carousel began spinning earlier than ever this year, giving those half-dozen schools a head start on finding someone new to take over their program.
The attractiveness of a job is always in the eye of the beholder, but this group of openings seems to offer a good mix of good and bad. UW falls in the former category. It's not a place where high-end candidates are going to be lined up at the door. Barry Alvarez found out that in 2012 as he went through the process of replacing Bret Bielema, who had left for Arkansas.
"I think it's pretty appealing," Pat Forde, who covers college sports, the Olympics and horse racing for Sports Illustrated, said about the UW gig. "A consistent track record of success with multiple coaches, that goes a long way in terms of convincing somebody that it's a program that can really last and has stood the test of time."
UW has come a long way since Pat Richter lured Alvarez from his defensive coordinator position at Notre Dame following the 1989 season. Back then, some people were telling Alvarez not to take the job because the program was so bad.
Alvarez didn't listen and engineered a remarkable rebuilding project that delivered three Big Ten titles and ensuing Rose Bowl victories under his watch. The Badgers are in the midst of a 20-year bowl streak, an active run that trails only Georgia and Oklahoma but one that is in jeopardy of ending if UW doesn't secure at least one win in its final two games.
"Now," said former Minnesota athletic director Joel Maturi, a longtime Madison resident who served as an associate athletic director at UW from 1987-96, "I think Wisconsin is perceived as a very, very good job."
The penultimate game of the regular season for UW (5-5, 3-4 Big Ten) will be played Saturday at Memorial Stadium against Nebraska (3-7, 2-5), which also happens to be looking for a new coach. Call it the Interim Bowl in Lincoln.
UW athletic director Chris McIntosh mostly has kept to himself during the process of replacing Chryst, though Jim Leonhard remains the odds-on favorite to be coaching the Badgers in 2023. It's a much different scenario playing out at Nebraska, where Mickey Joseph has gone 2-5 since taking over for Frost.
Let's pretend McIntosh has something up his sleeve, that the national search he's conducting is real, that perhaps he's going to have to go head-to-head with a Big Ten West rival for the same candidates.
How does the UW job compare to the one at Nebraska? To the other openings in the power conferences?
Here are my rankings in reverse order, with insight from Forde and Maturi.
6. Colorado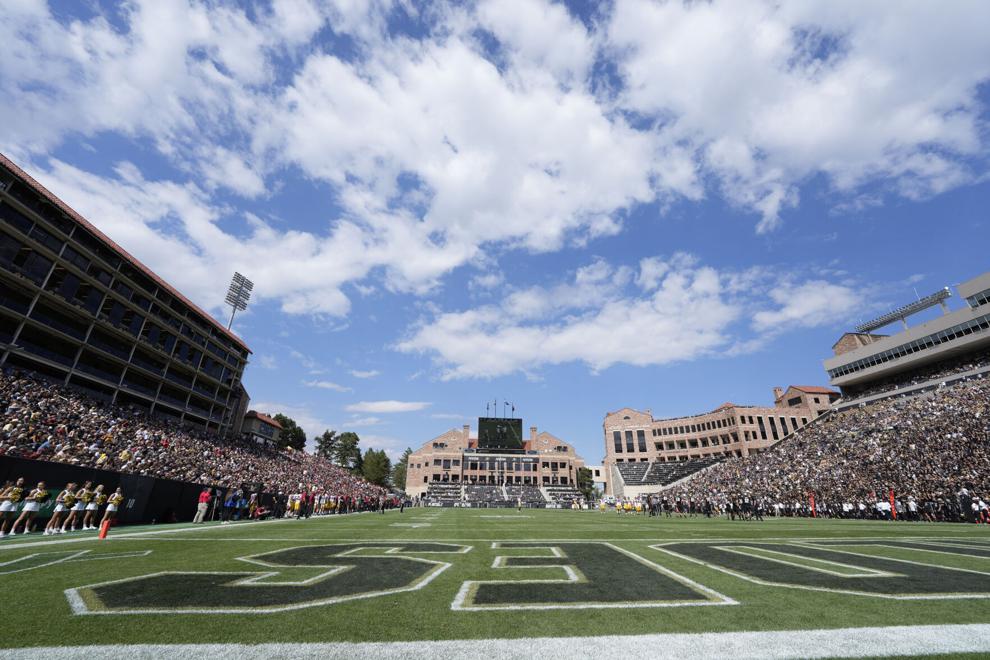 Background: Dorrell went 8-15 in two-plus seasons. The Buffaloes are 1-9 this season, with defeats by 25, 31, 42, 28, 23, 33, 8, 39 and 38 points.
Pros: It's a beautiful campus and Boulder is a great place to live for a coach with a family. The program won a national title, albeit 30-plus years ago. Mike MacIntyre proved winning isn't impossible at Colorado with a 10-4 season in 2016 that included an 8-1 mark in Pac-12 play.
Cons: That breakthrough six years ago under MacIntyre represents the Buffaloes' only winning campaign since 2005, a span of 17 seasons. One major question any candidate would have to ask: How much does the academic side of this university really care about devoting enough resources to produce a competitive football program?
5. Georgia Tech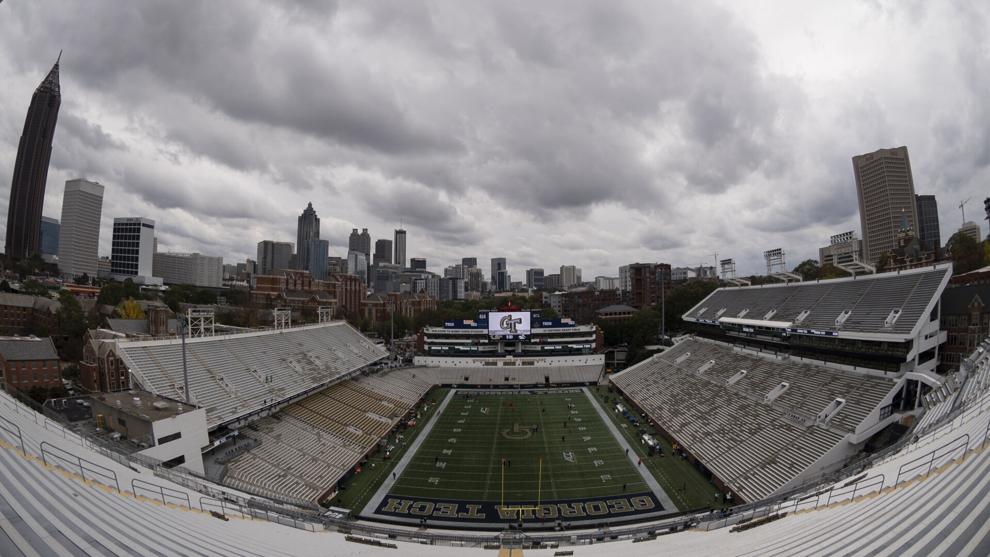 Background: Collins was 10-28 before being fired, never winning more than three games in a season.
Pros: Located smack tab in the middle of a recruiting hot bed. The Yellow Jackets were competitive under Paul Johnson, going to nine bowls in 11 seasons from 2008-18.
Cons: Competing for recruits with a blueblood (Georgia) in the same state, not to mention other powerhouse programs in the region. Johnson won games while using a unique offense, so it's been a while since Georgia Tech has won with a traditional system.
4. Arizona State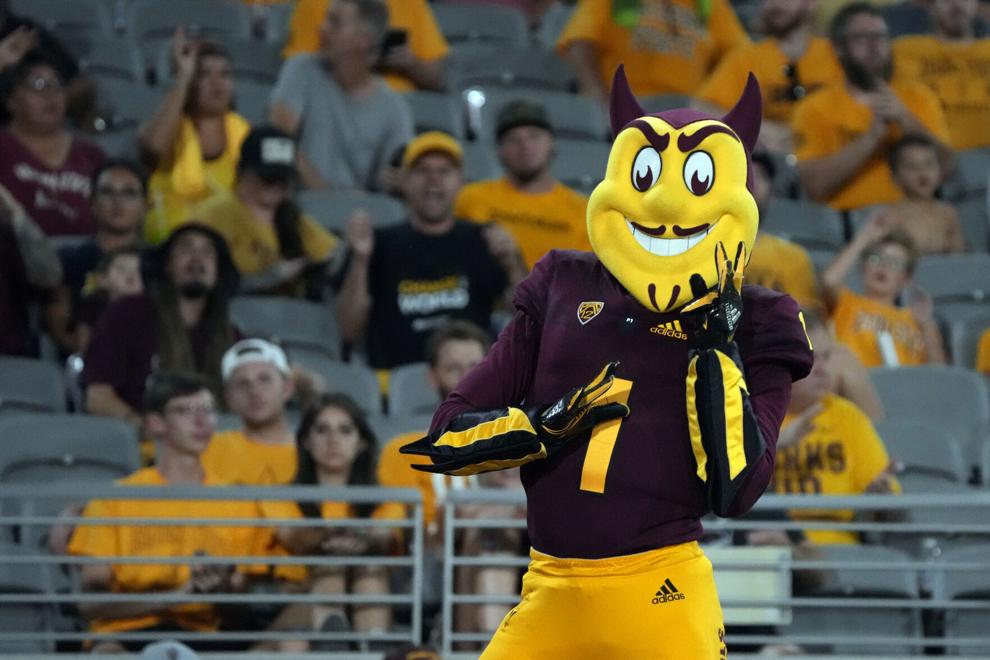 Background: Edwards was fired three games into his fifth season following a home loss to Eastern Michigan. He went 26-20, but the school is being investigated by the NCAA for allegedly hosting high school prospects during the COVID-19 dead period.
Pros: Great location, with a campus that has plenty to offer. Could be viewed as a sleeping giant.
Cons: That NCAA probe is a dark cloud hanging overhead. Arizona State athletic director Ray Anderson will make this hire and was given a vote of confidence by the school president last month. But Anderson's tenure seems on shaky ground, and that might make coaching candidates stay away.
3. Nebraska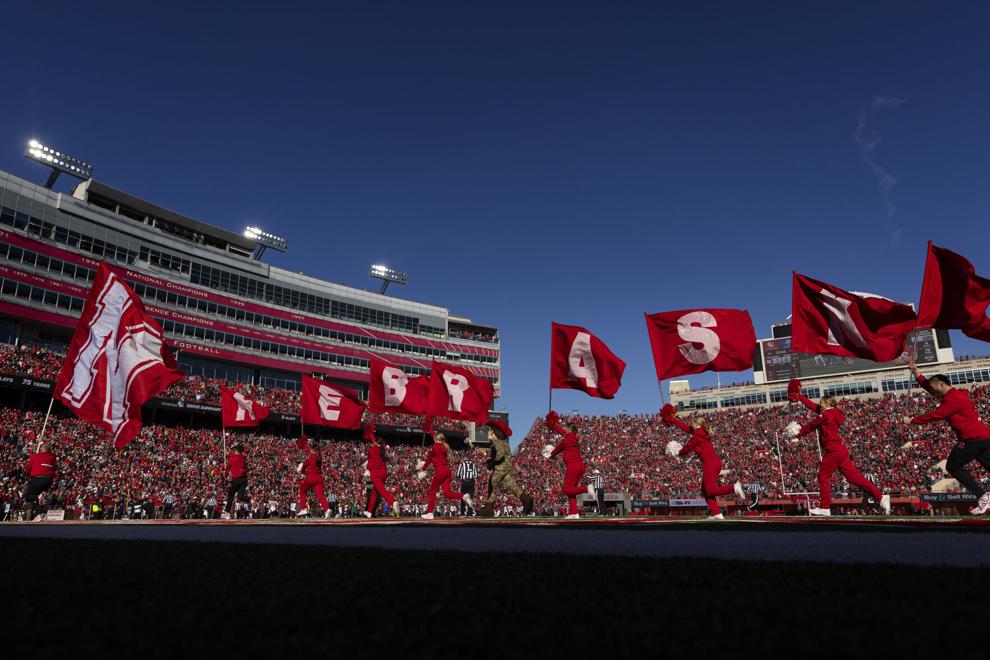 Background: Frost was the golden child who was supposed to help his alma mater return to glory. He was fired after going 16-31 overall and 10-26 in Big Ten play.
Pros: Passionate fan base. Great facilities. Loads of Big Ten money, plus an athletic department willing to devote whatever resources necessary.
Cons: The Cornhuskers have cycled through five coaches since Tom Osborne hung up his whistle following the 1997 season. The move to the Big Ten has been financially great but humbling from a competitive standpoint. Stuck in a bad recruiting base and the program hasn't been able to bring in high-end recruits from California and Texas like it did in the past.
Plus, there's the matter of Nebraska's identity crisis.
"I think Nebraska is very much fighting uphill to try to regain what it once had," Forde said. "The game has just changed too much around them, and for some reason they haven't been able to do for the last 20 years what Wisconsin's been able to do."
2. Wisconsin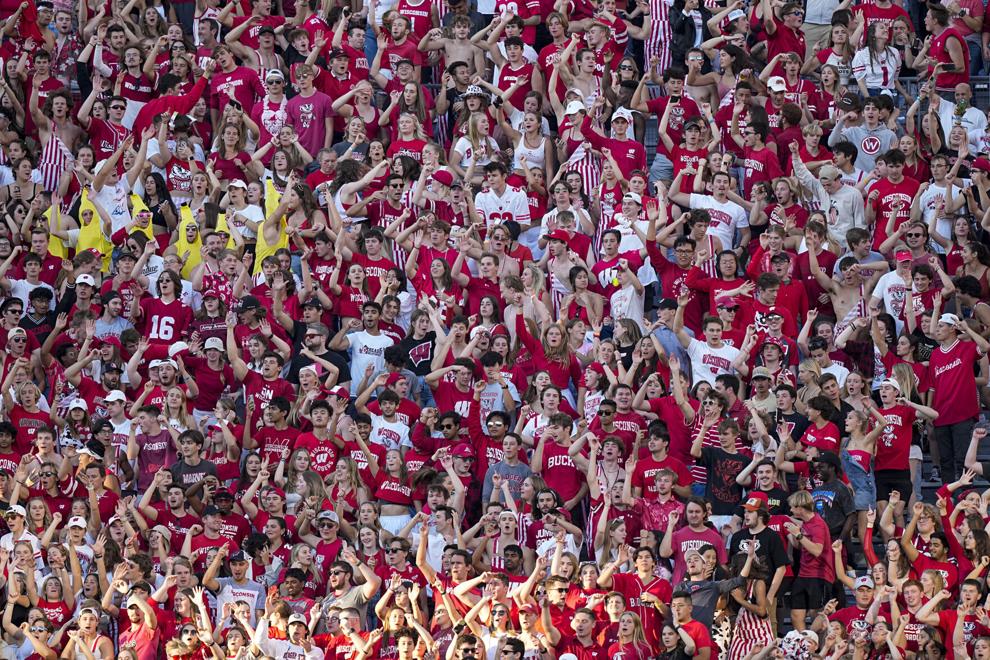 Background: Chryst went 67-26 and his job seemed safe until he lost a 34-10 decision at home to Illinois on Oct. 1, three days after what I perceived as a vote of confidence from McIntosh.
Pros: A 30-year run of sustained success. Continuity in leadership, with McIntosh only the third athletic director over the past three decades. Like Nebraska, all that Big Ten media rights dough. Unlike some schools on this list, this won't require a total rebuild.
Cons: A better recruiting base than Nebraska, but UW still has to venture far outside the state to fill its skill spots.
Plus, how willing is UW to pour resources — read: money in recruiting and salaries — to take this program from good to great?
"I don't think it's the kind of place where you can just say give me a blank check and I can spend whatever I want," Forde said. "That doesn't seem to be the way they operate."
Academics is a selling point, but those standards restrict UW's recruiting pool to some degree.
"Some people embrace that," Maturi said. "Wisconsin's won enough with those standards, it doesn't mean they can't continue to win with those standards. Now can they win a national championship? I don't know, it's not easy."
What often is viewed as a strength for UW — continuity and institutional knowledge — also might be considered a weakness by some people. The only coach outside the Alvarez family over the past three decades is Gary Andersen, who was out of place and ended up bolting to Oregon State after two seasons.
"What's the level of rigidity vs. the level of openness to some new blood and some new thinking?" Forde said. "I would certainly want to know that. If you're a coach going into interview, they're going to have questions for you but those would be questions I would have for them. Wisconsin's had a set way of doing things, but how set is it, can we change it up a little? What can we do that might help us get a little bit better?"
1. Auburn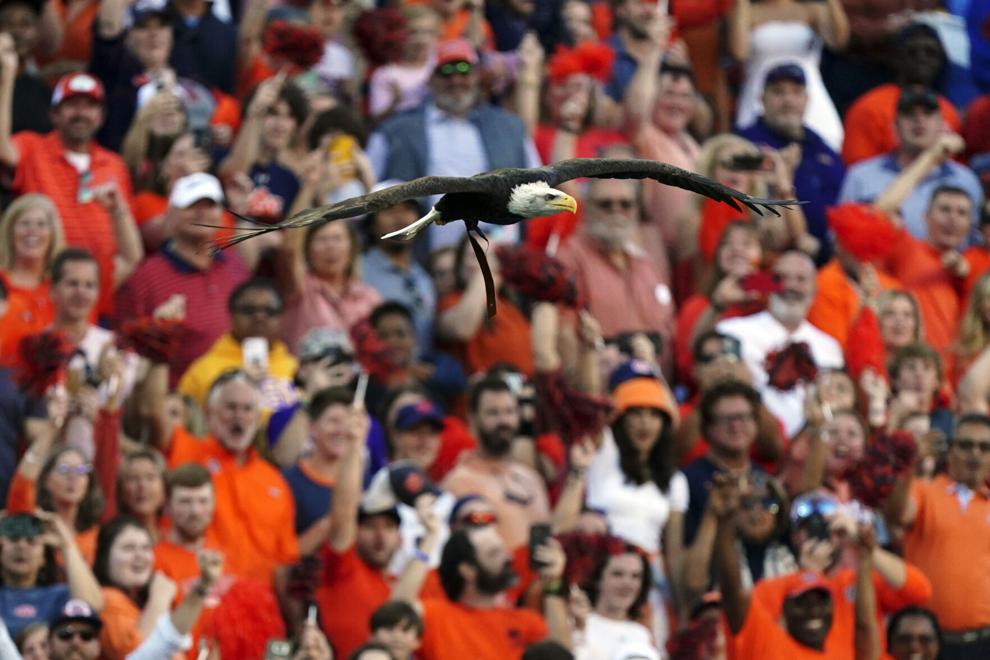 Background: Harsin didn't even make it two full seasons, going 9-12 overall and 4-9 in SEC play.
Pros: The Tigers play in the best conference in the country, and it's not even close, and have plenty of fertile recruiting ground at their disposal. They share a state with the bluest of the bluebloods, Alabama, but Auburn has had its own high points with a national title in 2010 and a runner-up finish three years later.
Cons: The expectations are, well, high. Gene Chizik won a national title and was fired two seasons later. Gus Malzahn won 66% of his games and was fired before completing his eighth season.
"Auburn's a different bird because it's the SEC, and the SEC is different," Maturi said. "You can go talk to Bret Bielema about that. And I don't mean that in a bad way. I think it's a different animal. Obviously a good animal for some people, but it's different.
"I wouldn't compare Wisconsin to Auburn. Not that I think one is better than the other. One is better for some people than the other."
Forde said Auburn is the better job but added a caveat: "You have to put up with a level of insanity at Auburn that hopefully you wouldn't have to put up with at Wisconsin," he said.
Whether it's Leonhard or a mystery candidate remains to be seen. But Forde and Maturi believe McIntosh will have some qualified candidates to consider.
"If I was a coach," Forde said. "I would look at it and say this is a great place to live and coach."
Explore Jim Leonhard's ascent from Wisconsin walk-on to interim coach
UW walk-on — 2001
First start at UW — Aug. 23, 2002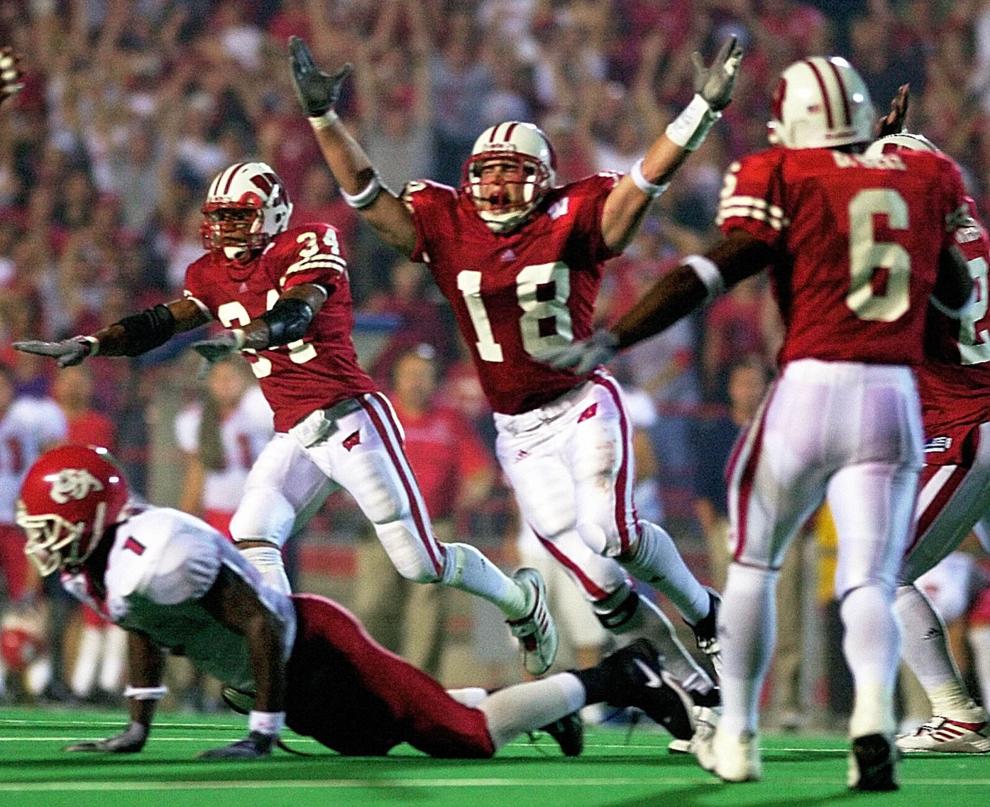 Retrieving the Axe — Nov. 23, 2002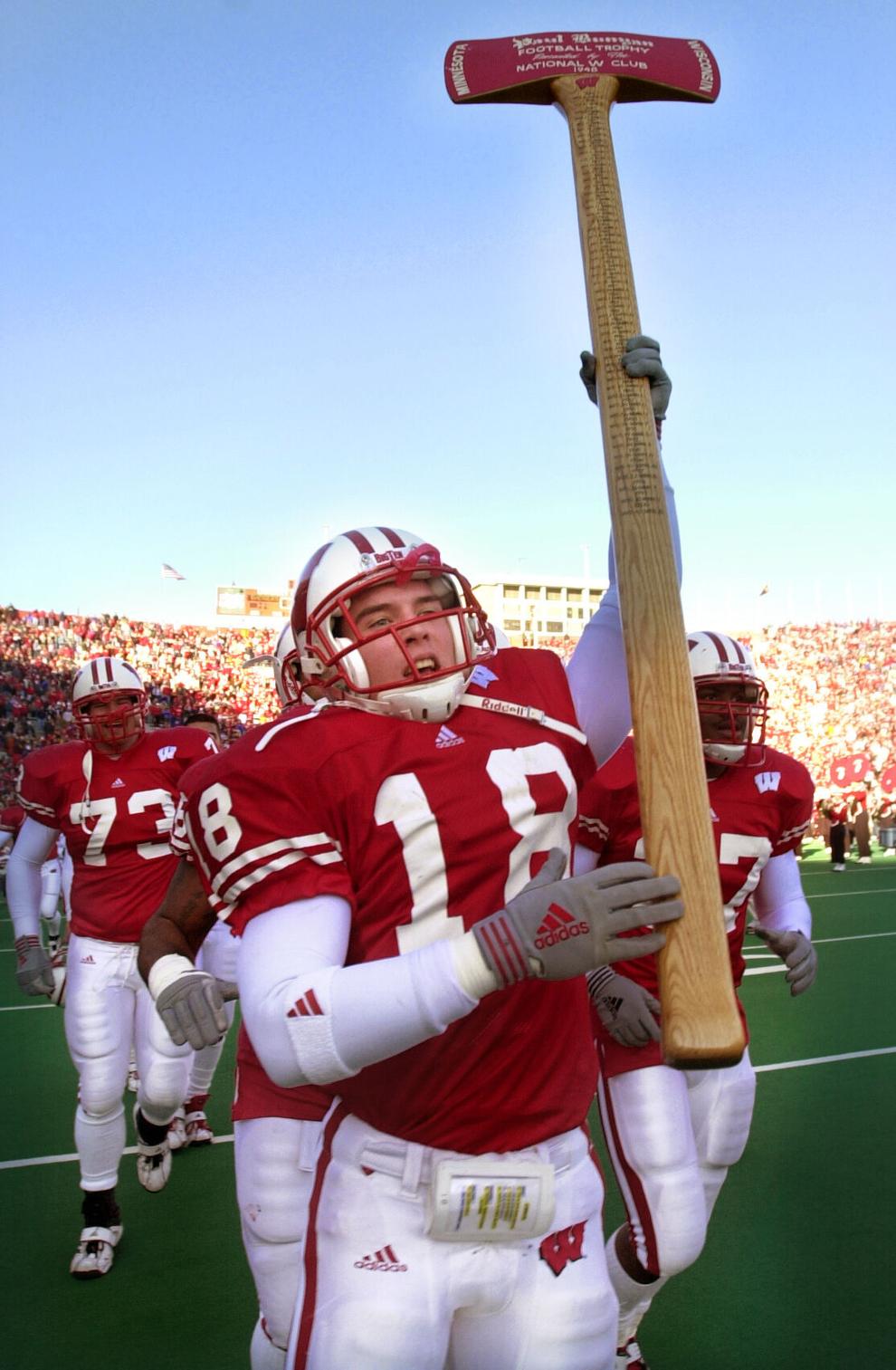 Junior season at UW — 2003
Final run at UW — 2004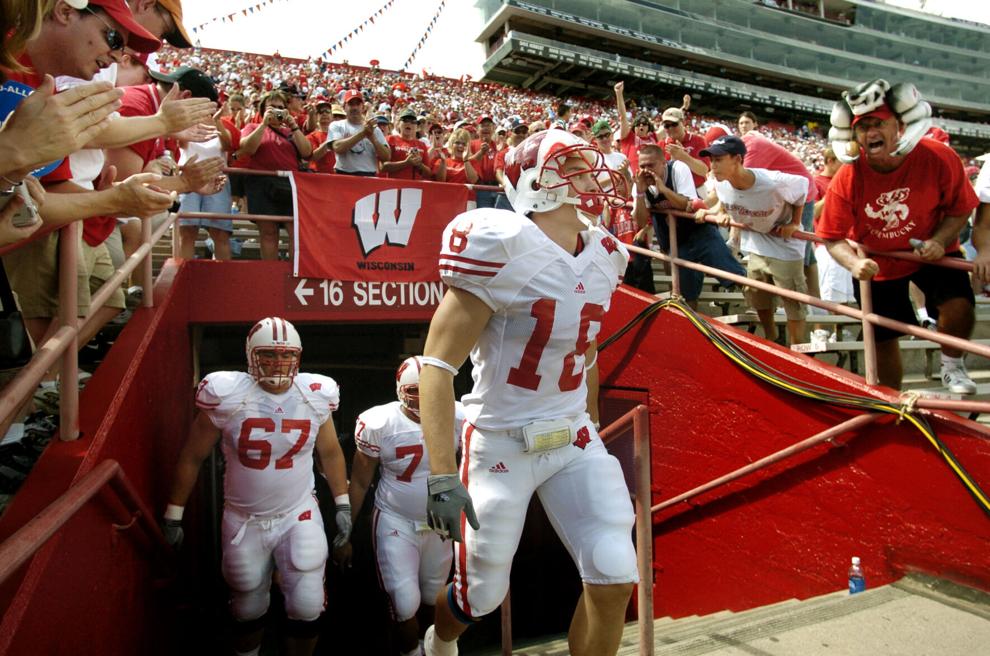 Buffalo Bills — 2005-07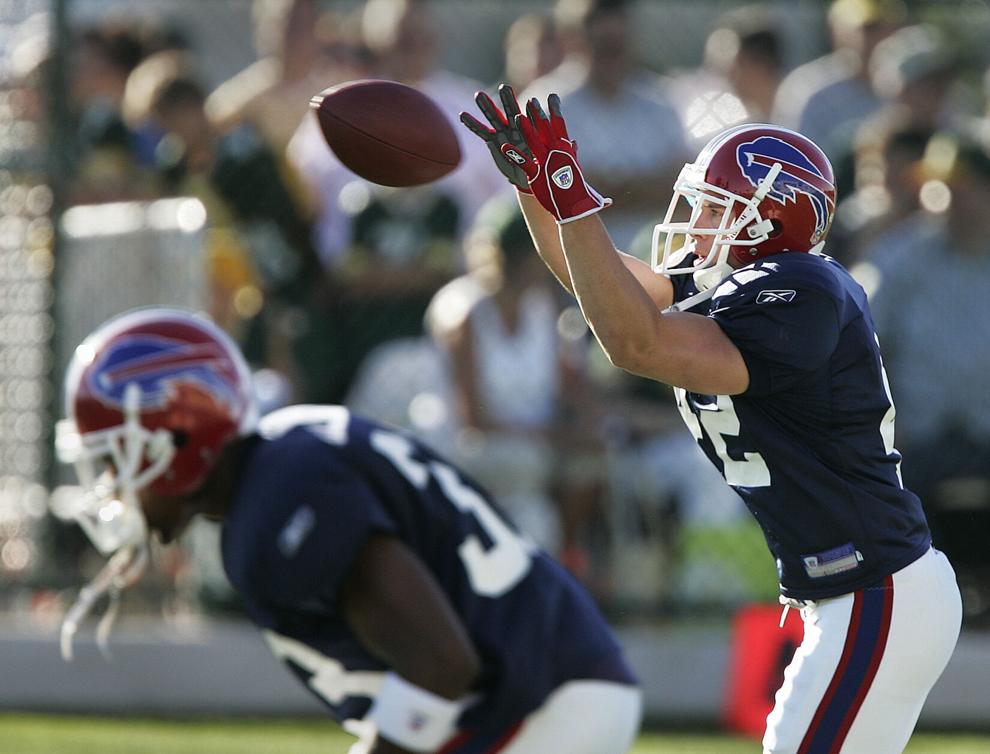 Baltimore Ravens — 2008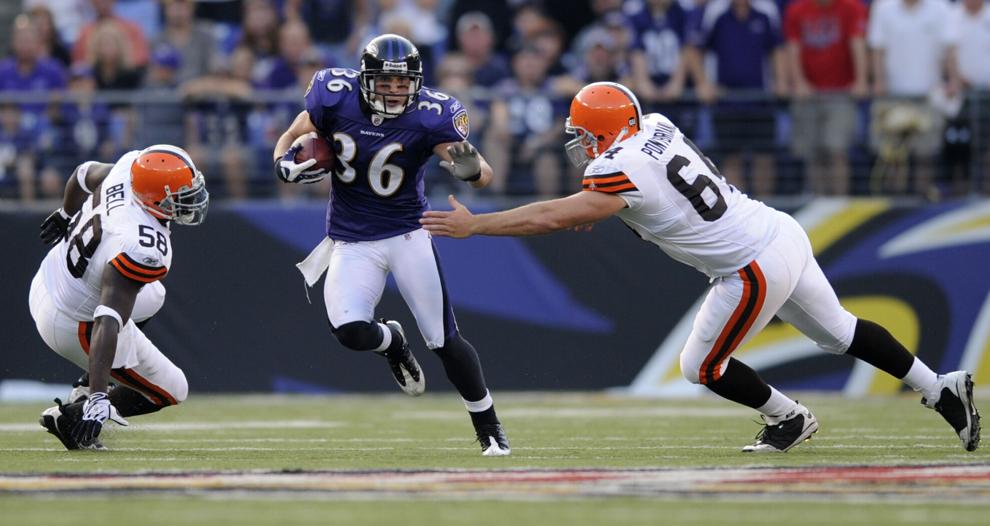 New York Jets — 2009-11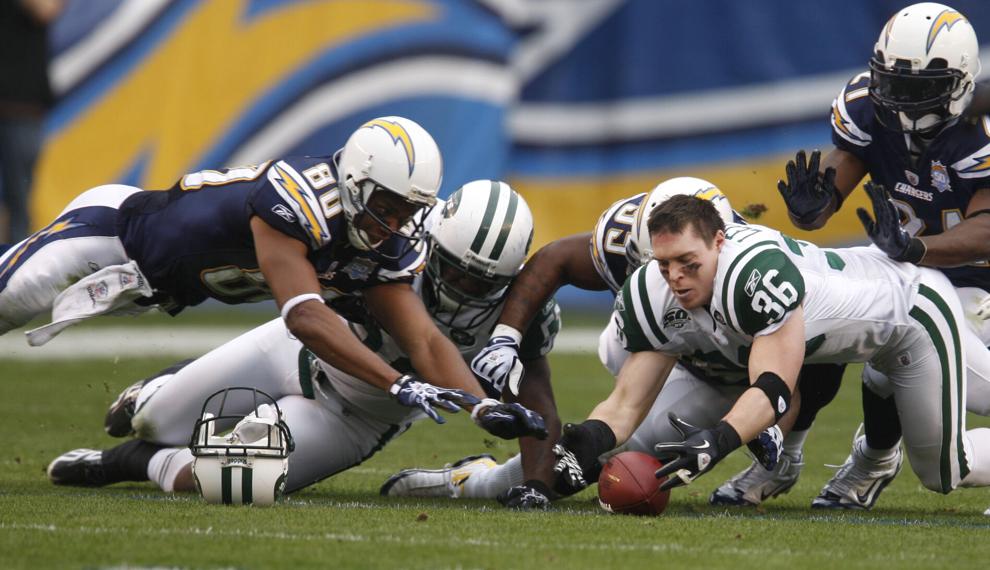 Denver Broncos — 2012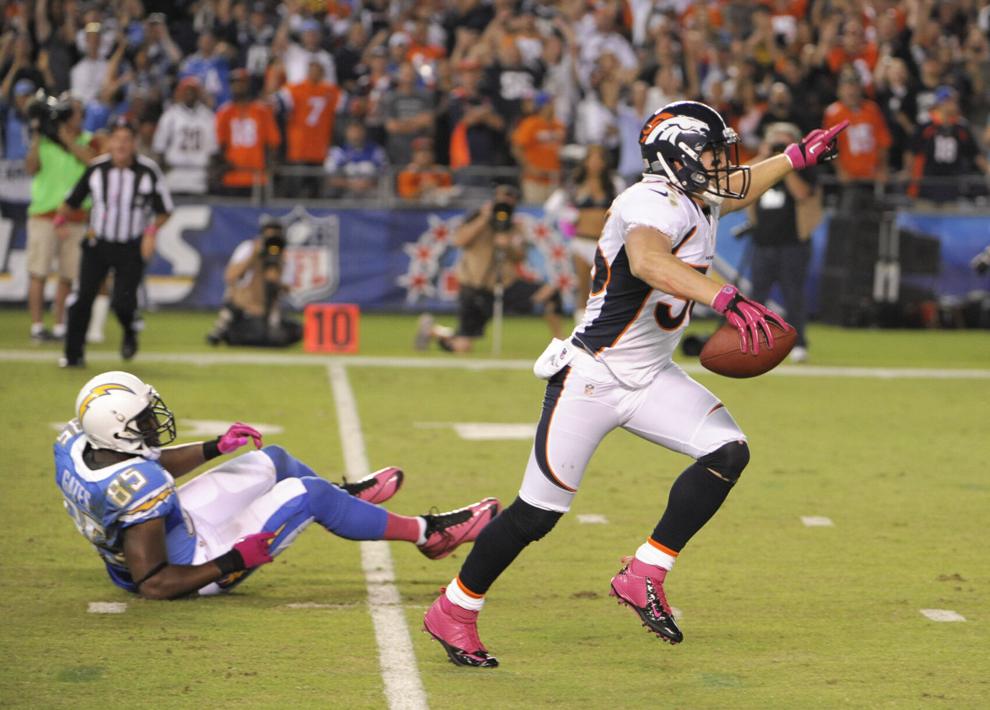 Buffalo Bills — 2013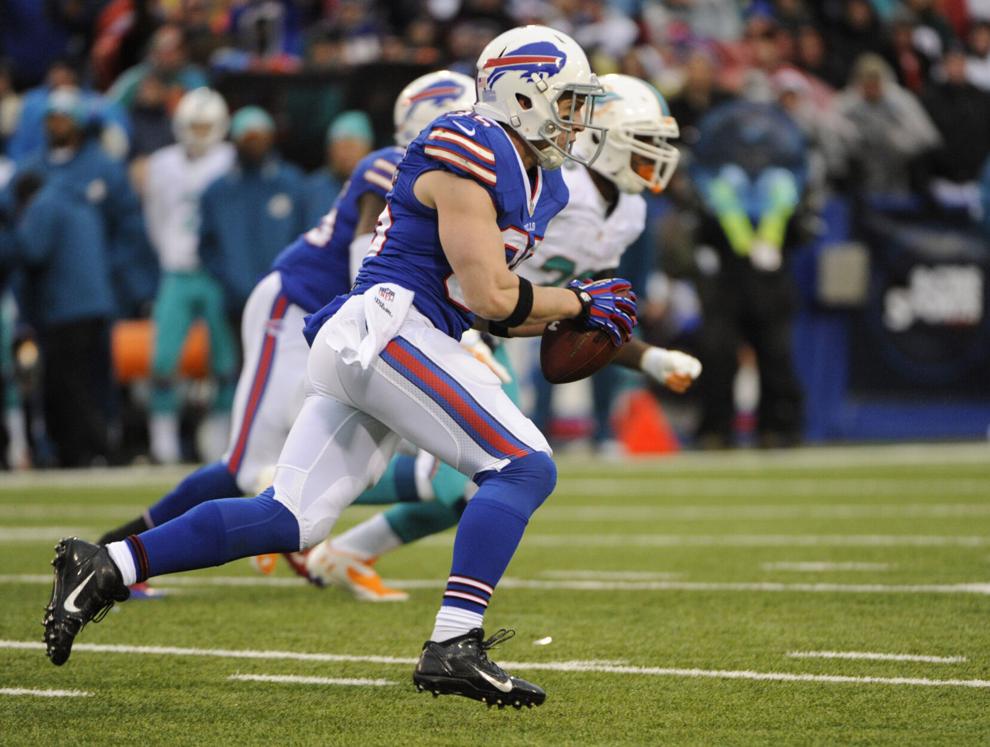 Cleveland Browns — 2014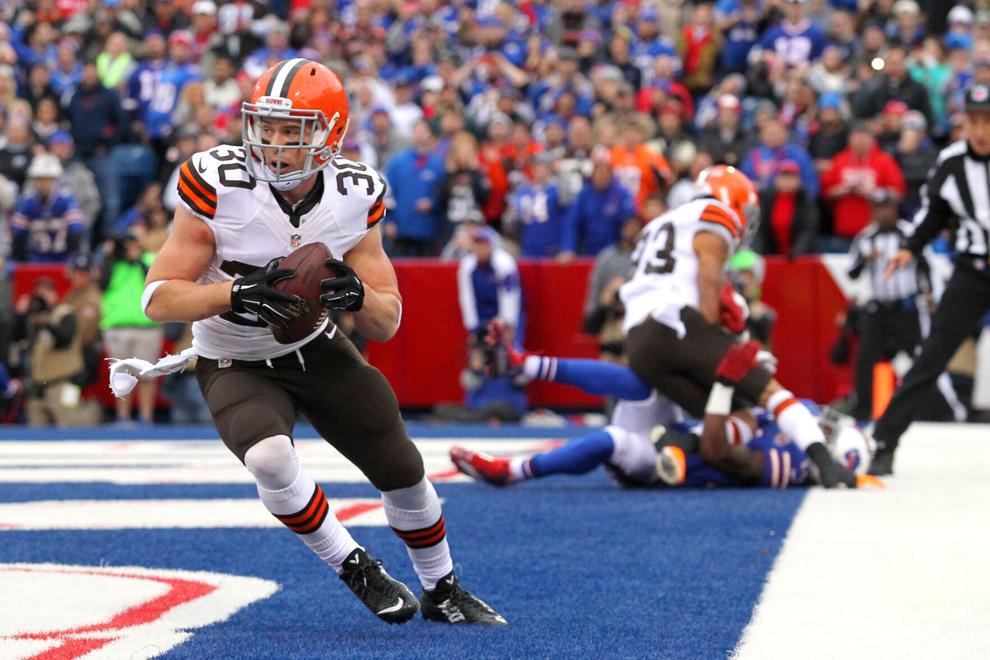 Final NFL game — Dec. 28, 2014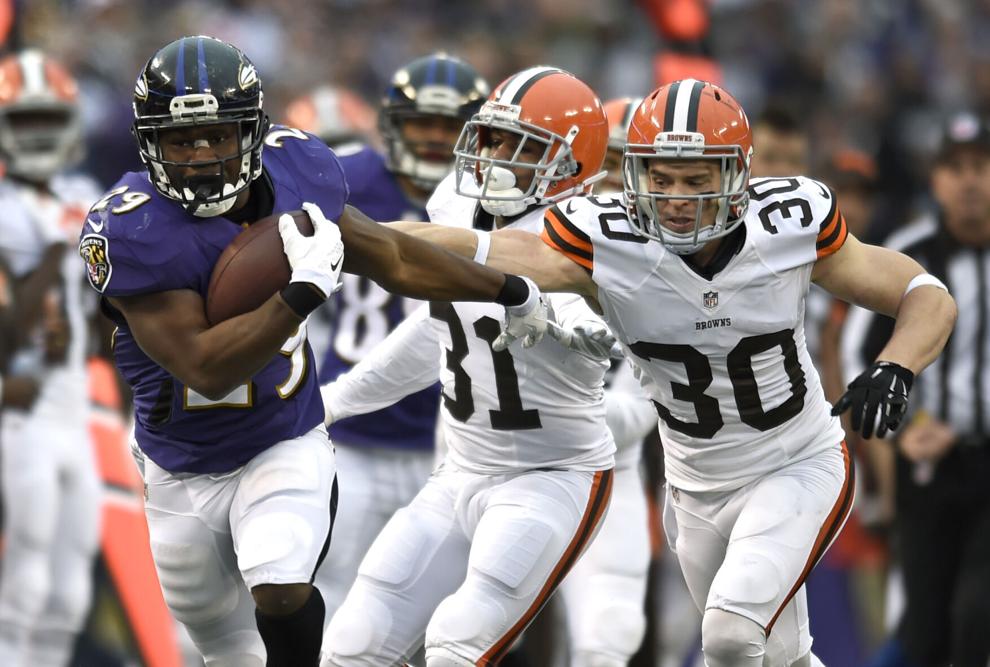 UW defensive backs coach — 2016
UW defensive coordinator — 2017-22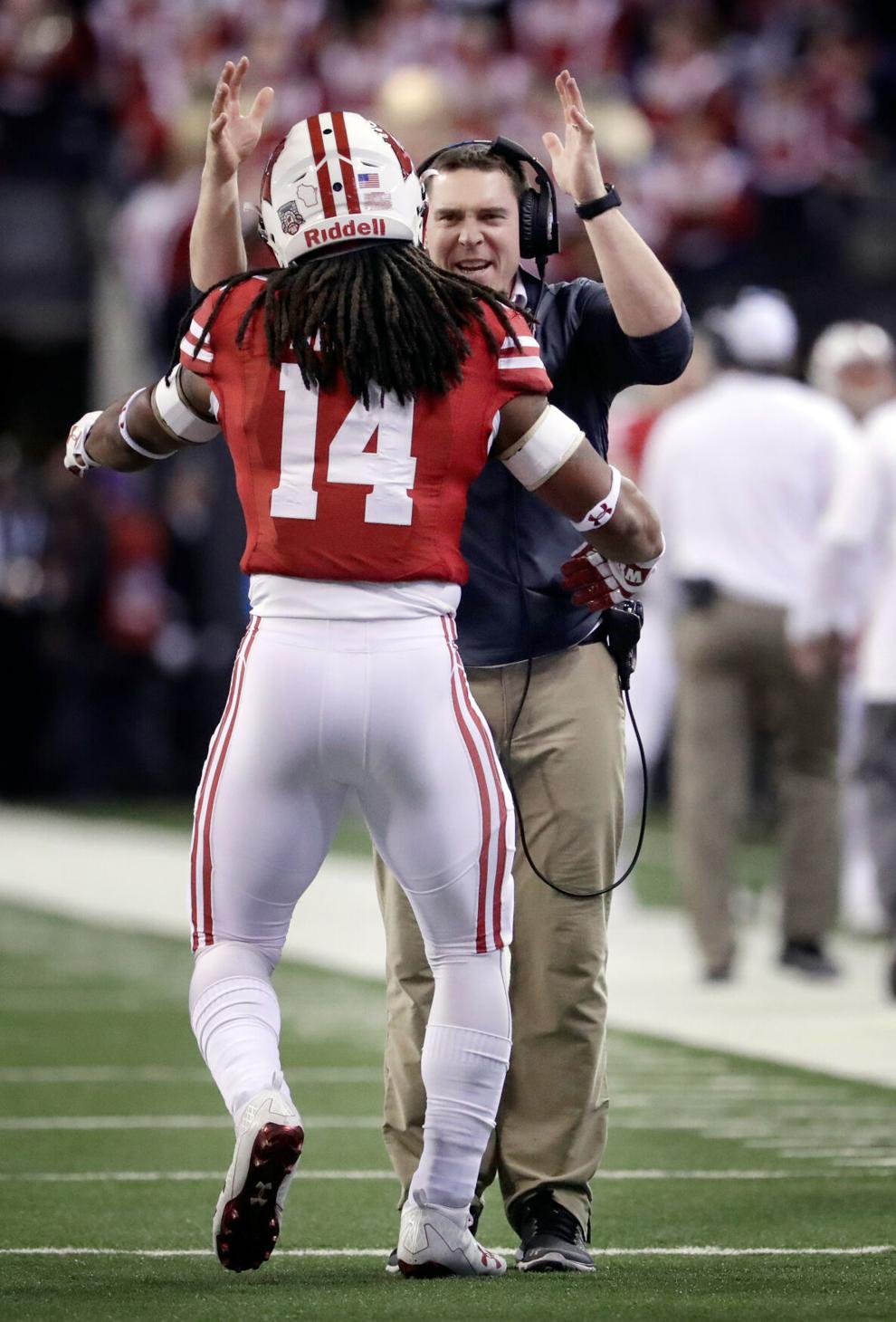 UW interim head coach — Oct. 2, 2022