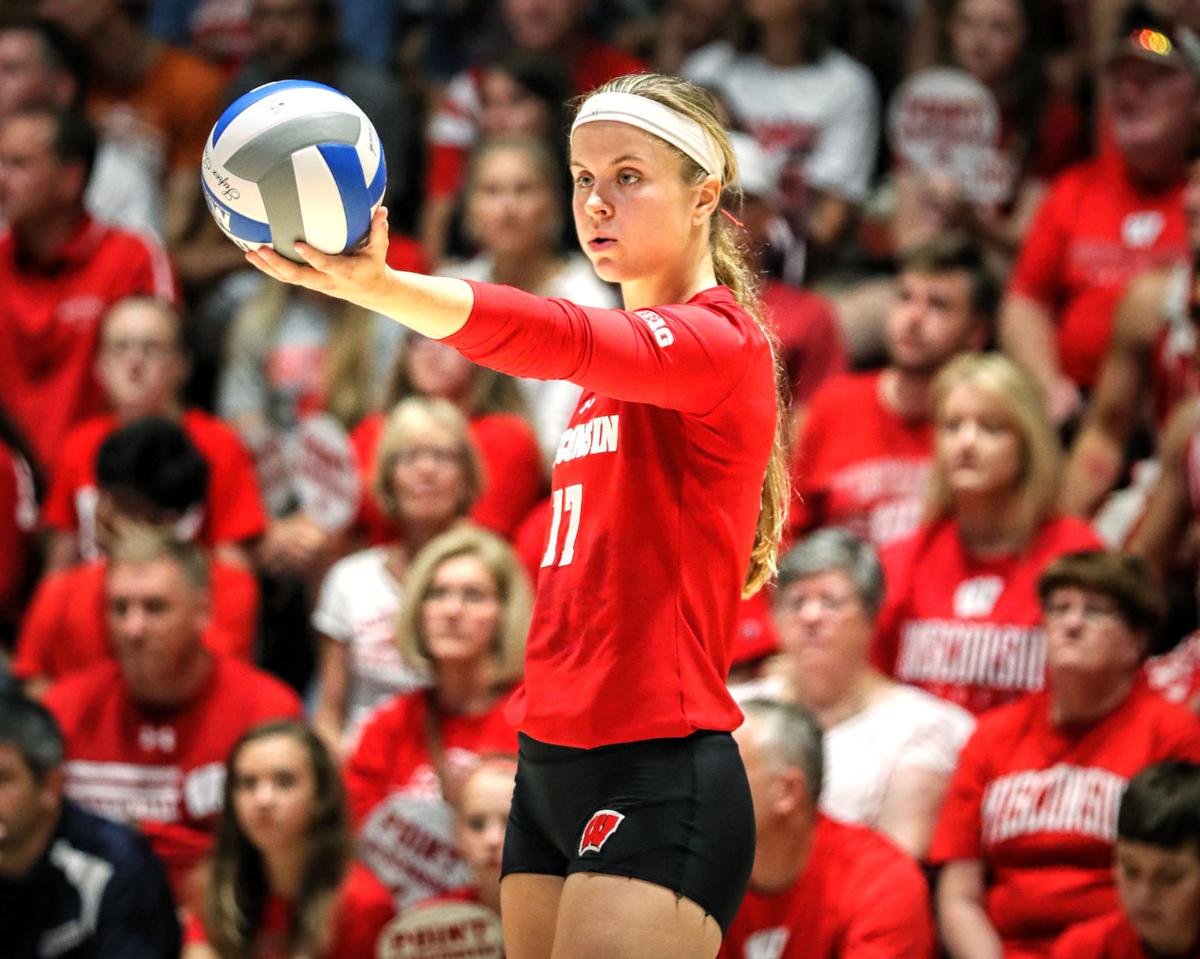 While there are many aspects of a volleyball match that determine the outcome, more often than not the winner is the one that performs those elemental tasks the best.
That was the case Sunday in the University of Wisconsin volleyball team's dominating sweep of Minnesota in a clash of Big Ten Conference powers at the UW Field House.
"I thought our serve-pass game was really good," UW coach Kelly Sheffield said after the match. "I thought we put a lot of pressure on behind the service line and I thought our passers were really good the entire match, very consistent."
The numbers back that up. The Badgers passed 2.5 on the 0-3 scale used to grade the quality of each pass, while the Gophers passed just 1.7 against the Badgers' relentless serving.
The strong serving has been a theme for much of the season for the No. 6 Badgers (10-4, 6-0 Big Ten) and Sheffield said this year's team ranks with the best he's had in his seven seasons at the school. And one through six it might be the best.
"I thought our 2013 and 2014 teams were awfully good serving teams," Sheffield said. "We've had some with good servers, but this is a team that we're putting pressure on people all six rotations and we haven't done that the past few years. And we're getting our serves in, as well. It's not just being able to go back and put in some good serves, but we're doing that consistently. That certainly makes a difference."
Improving their serve was a high priority during the offseason, an aspiration that was aided by the addition of freshman Izzy Ashburn and Minnesota transfer Lauren Barnes, who have stepped in and become two of the most effective servers.
"That was a big focus coming into this year," assistant coach Gary White said. "Our servers weren't ranked very high last year and we thought that was a huge influence on scoring points and our defense. We've got to continue to work on our serve so that we can put a lot of pressure on teams.
"Right now we think we're a really good serving team and if we can have six of the 10 best servers in the conference it will be really hard to play against us."
Three Badgers — Ashburn, Barnes and Dana Rettke — rank among the top nine in service aces in conference matches. But that's just one of seven stats used by the coaches to measure each server's effectiveness.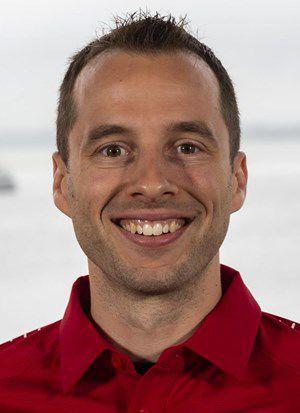 Those factors include things such as percentage of serves that are in; what opponents are passing off each server; point scoring percentage; point scoring on balls in play; and opponents' first-ball percentage.
"We tell our servers, the goal is to get out of system," White said. "There are very specific things we want you to do — hit the ball cleanly, make it float, work different spaces — but your goal is to get them out of system because that relates to points."
Scoring points, of course, is the ultimate goal. But unlike in tennis, where the server has the advantage, in volleyball the serving team typically scores just 40 percent of the time.
All six of UW's primary servers are scoring above 40 percent in Big Ten play, with Barnes, Rettke and Tiffany Clark leading the way at 51 percent.
Big Ten teams are having the toughest time passing against Rettke (1.61) and Ashburn (1.72). Overall, teams are passing 1.7 off Ashburn and 1.72 off Rettke.
"Those are incredible numbers," White said. "Even our best serving teams, I don't think we had servers that were getting that consistently into those numbers. When you're getting that number you want to be point scoring at a high number."
While Ashburn and Rettke have been the toughest to pass, they also have been the most prone to service errors. Each is getting 85 percent of her serves in, below the goal of at least 90 percent and the team mark of 91 percent in conference. Clark leads the way by getting 99 percent of her serves in.
"Serving is all about your mental attitude and your technique," Clark said. "Last spring we were focusing on technique. I had a wonky serve before. Just bad habits. Going through the process of fixing that was painstaking but it was worth it because we're seeing it pay off this season."
Clark and Barnes are the two servers who also are involved in the other end of the serve/pass equation. And after some early season struggles, the passing game has improved notably in recent weeks.
For the season the Badgers are passing 2.02, which is just a smidge above average. White considers 2.4 elite passing, 2.2 really good, 2.0-2.2 good and below 1.9 below average. Big Ten teams range from 1.85 to 2.1, he said. The Badgers' best passing team, featuring Annemarie Hickey and Taylor Morey, passed 2.25.
"So when you pass 2.5 in a match, that's a really great number," said White, noting that senior M.E. Dodge passed 2.6 in her 14 serve receptions against the Gophers.
As the Badgers' passing has improved, so has its defense. After allowing non-conference foes to hit .255 against them, the worst in the Big Ten, conference opponents are hitting just .184 against UW through six matches. And that's been against four of the top contenders.
They'll face another of those top teams Friday night when they host No. 17 Illinois (9-6, 4-2), which also happens to be one of the strongest serving teams in the conference.
While a variety of factors no doubt will come into play, there's a pretty good chance the match will be determined by which team performs two essential tasks better.
"Serve and pass is a really good indicator of who's going to win the match," Clark said. "Our offense is good enough that if we're serving and passing, we're unstoppable."
2019-10-13-UW vs MN Volleyball 13-10132019173304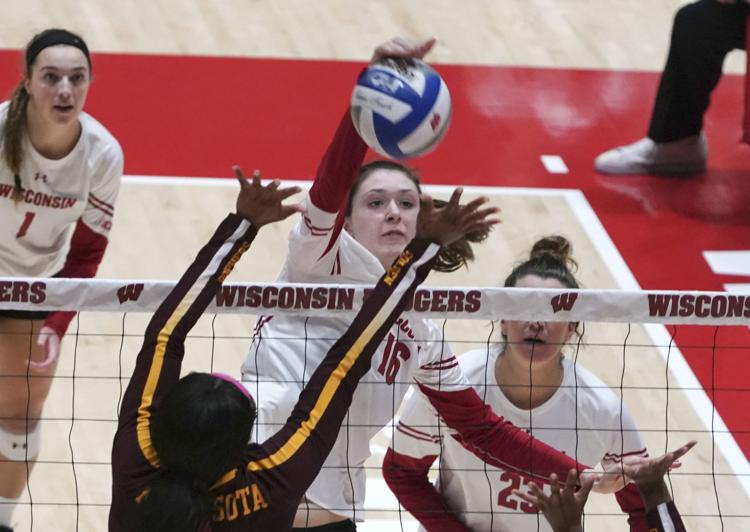 2019-10-13-UW vs MN Volleyball 01-10132019172053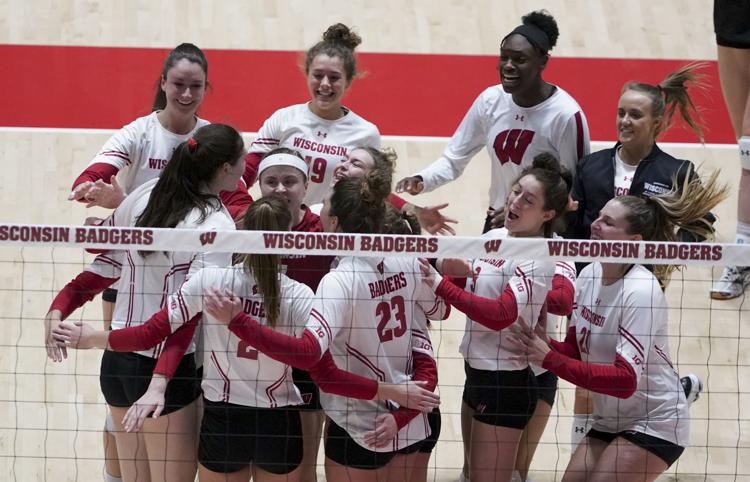 2019-10-13-UW vs MN Volleyball 03-10132019172053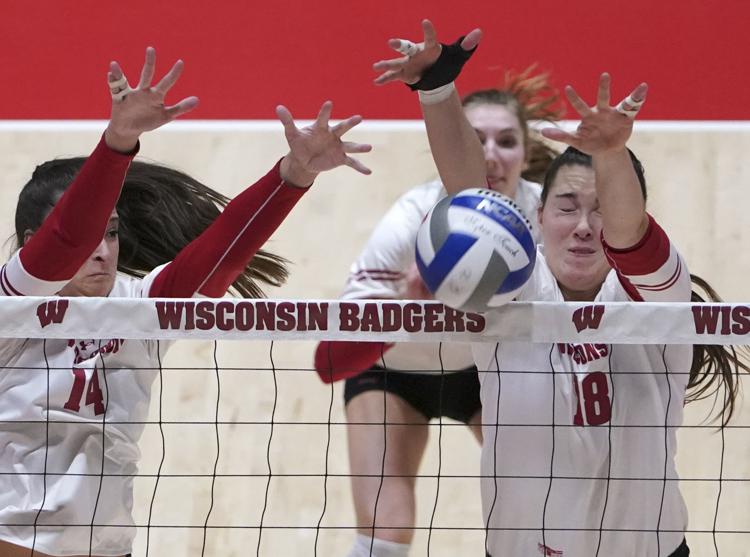 2019-10-13-UW vs MN Volleyball 04-10132019172318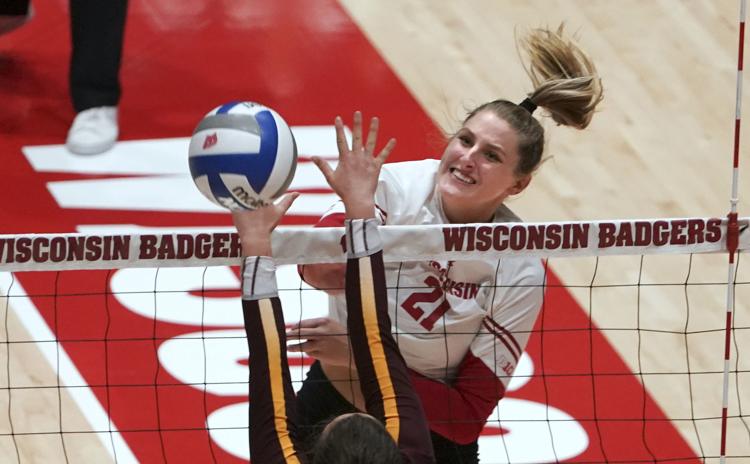 2019-10-13-UW vs MN Volleyball 05-10132019172318
2019-10-13-UW vs MN Volleyball 06-10132019172538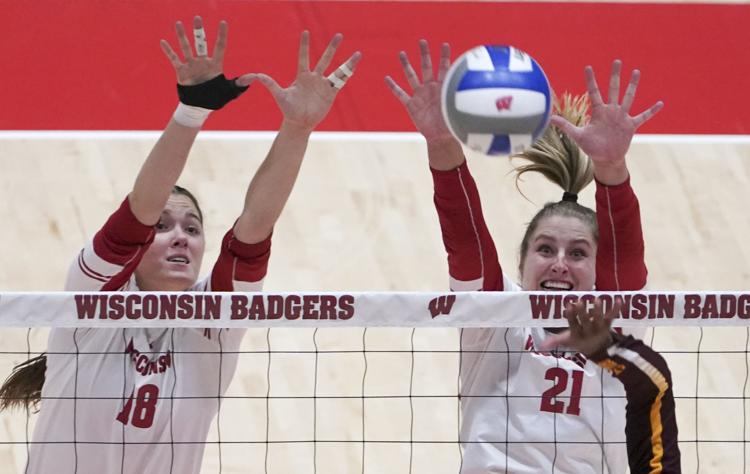 2019-10-13-UW vs MN Volleyball 07-10132019172538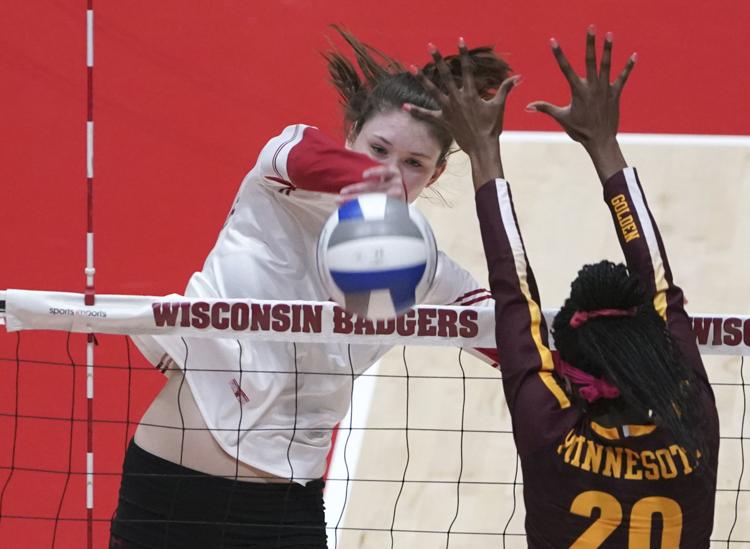 2019-10-13-UW vs MN Volleyball 08-10132019172809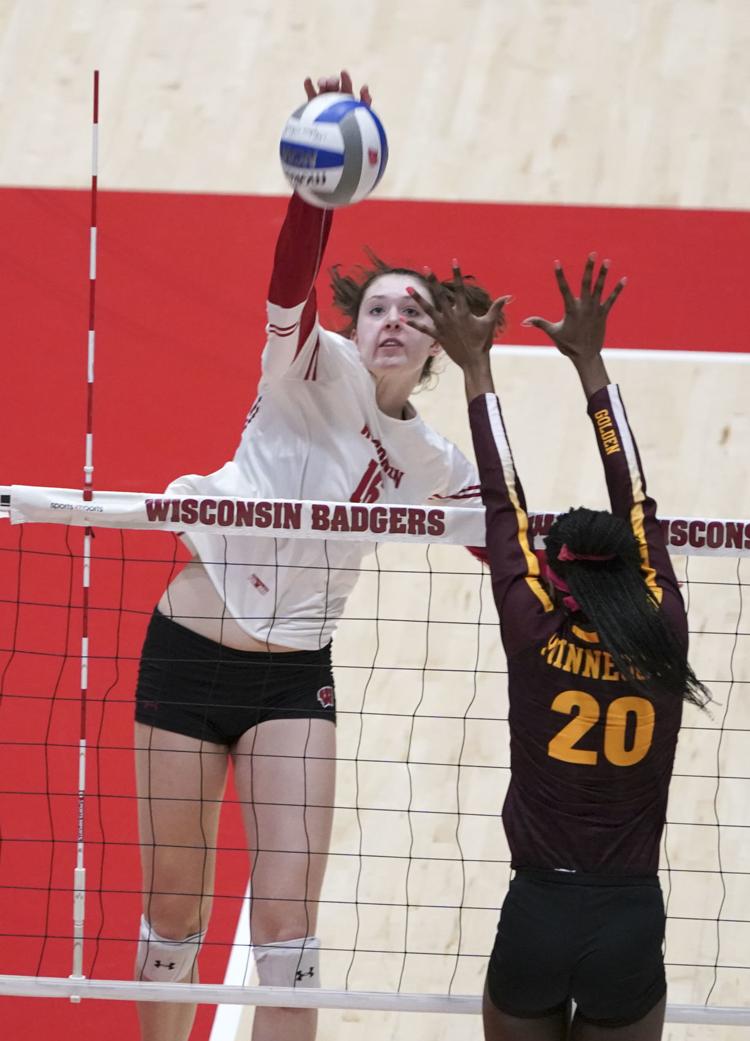 2019-10-13-UW vs MN Volleyball 09-10132019172809
2019-10-13-UW vs MN Volleyball 10-10132019173035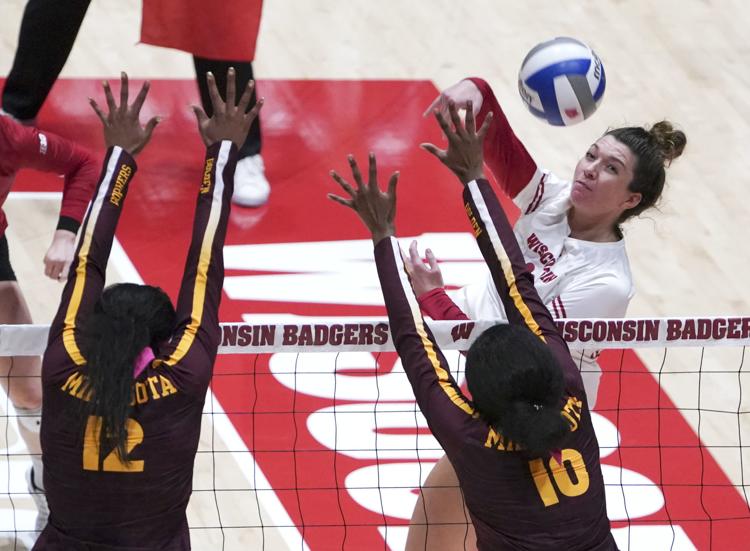 2019-10-13-UW vs MN Volleyball 11-10132019173035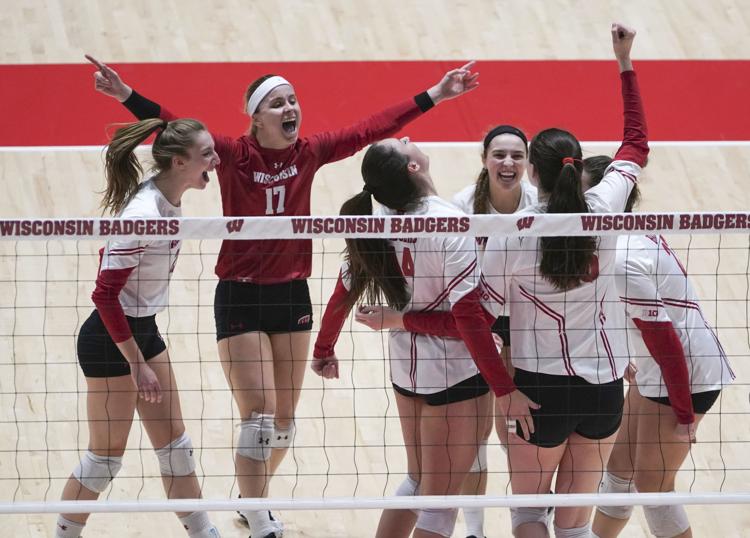 2019-10-13-UW vs MN Volleyball 02-10132019172053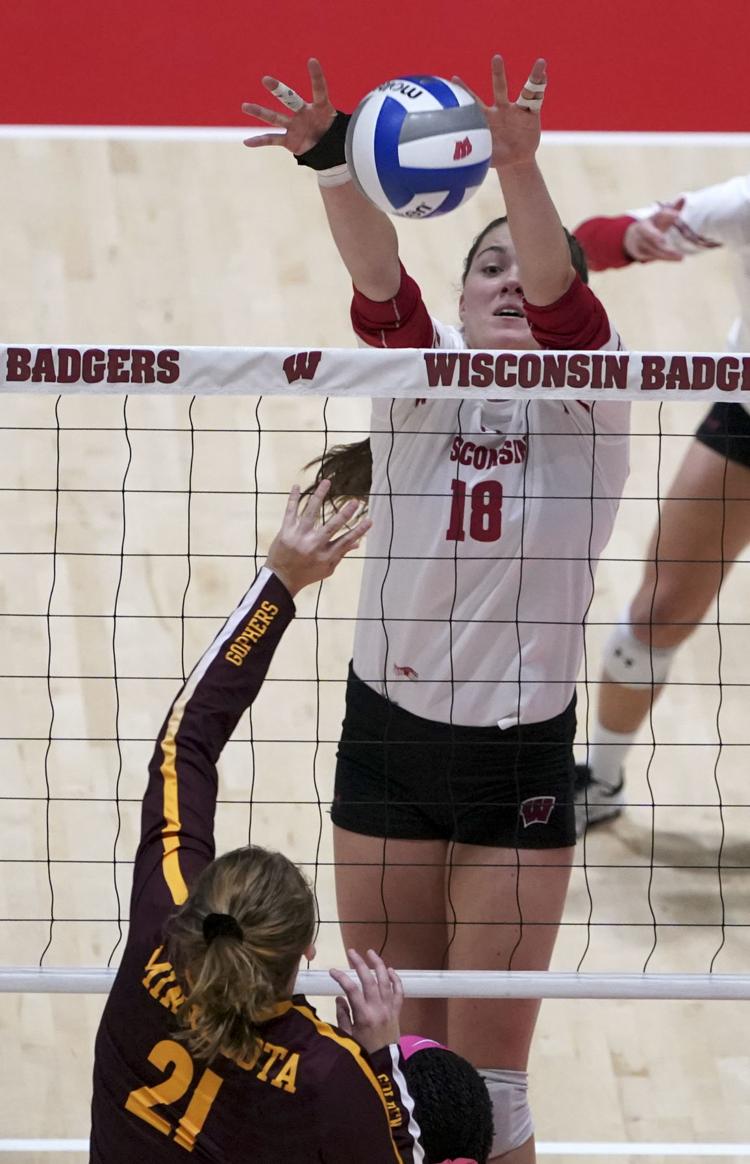 2019-10-13-UW vs MN Volleyball 12-10132019173304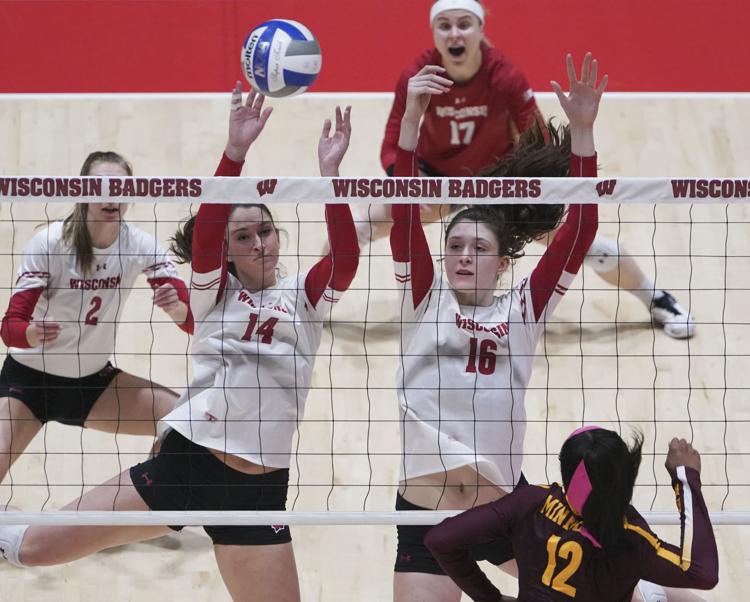 2019-10-13-UW vs MN Volleyball 14-10132019173528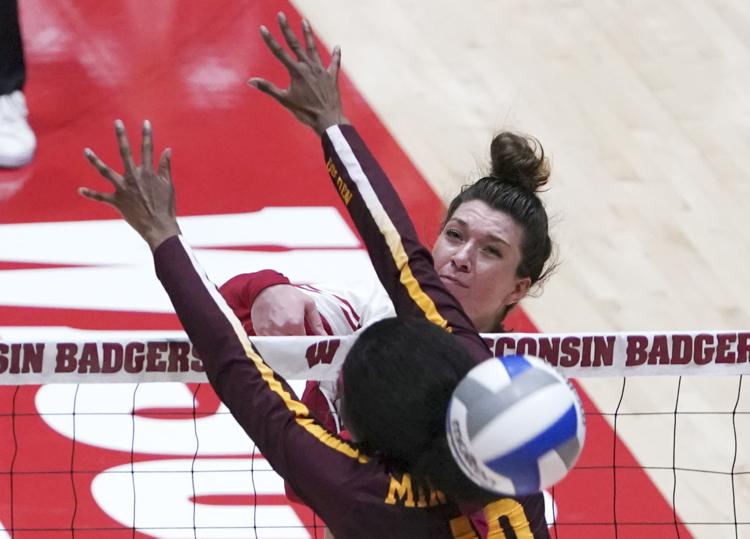 2019-10-13-UW vs MN Volleyball 15-10132019173528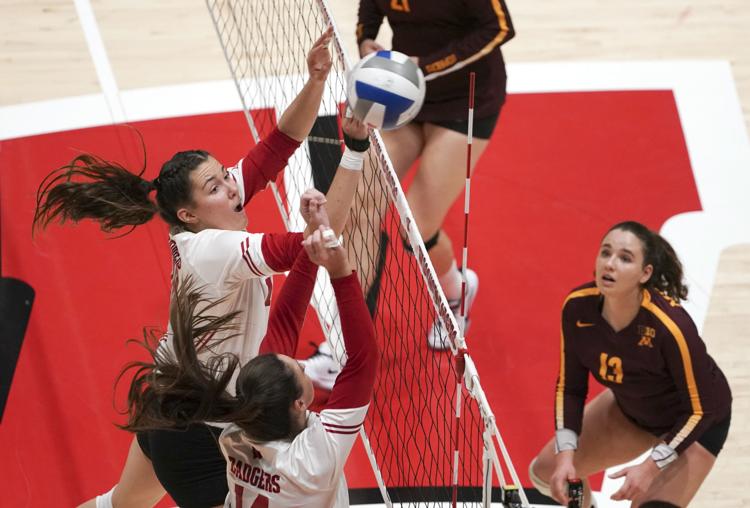 Be the first to know
Get local news delivered to your inbox!