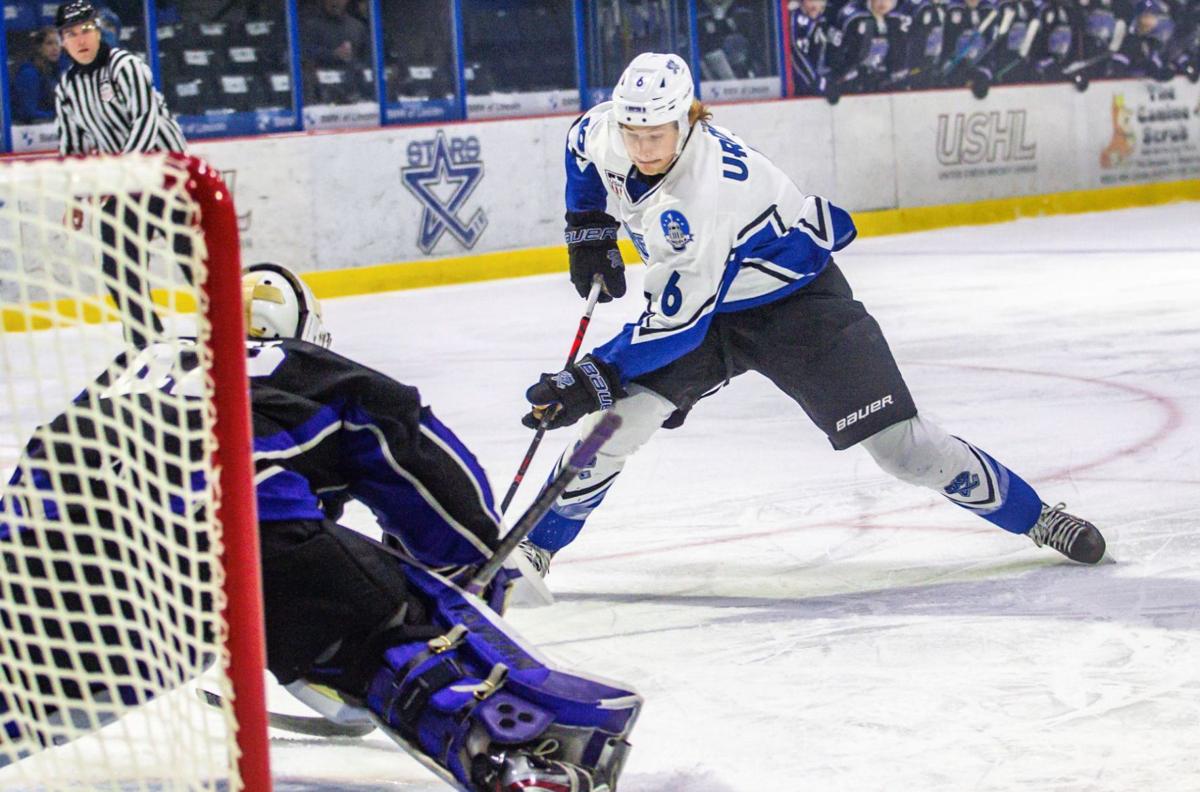 One of the things that jumps out about the group of nine players who signed with the University of Wisconsin men's hockey team last month is the geography.
Five of them call Wisconsin home, the most since a group that had a heavy influence on the team's most recent NCAA championship arrived on campus.
The Badgers welcomed six Wisconsinites as part of the freshman class in 2004. Five of them helped bring home the title as sophomores. The same five went on to pro careers, three of them in the NHL. One of them has his name on the Stanley Cup.
It's asking a lot for the five Wisconsin natives who are projected to be part of next season's incoming group to do what Joe Pavelski, Davis Drewiske, Josh Engel, Kyle Klubertanz and Joe Piskula did in their Badgers careers and beyond, associate head coach Mark Osiecki said.
"Do they have that opportunity?" he said. "Yeah, I think that these guys do."
Goaltender Noah Grannan (Germantown), defensemen Daniel Laatsch (Altoona) and Jacob Martin (Eagle River) and forwards Robby Newton (Whitefish Bay) and Zach Urdahl (Eau Claire) signed in November. Their paperwork was confirmed by UW this week, allowing coaches to talk about the members of the new class.
It also includes defenseman Corson Ceulemans, projected as a first-round NHL draft pick in 2021, and forwards Caden Brown, Liam Malmquist and Brayden Morrison.
The handful of Wisconsinites share a connection to the team that was important in the recruiting process, Osiecki said.
"The most important ingredient that we felt as a staff was that these guys all bleed Badger red," he said. "They understand the history and tradition, and that's important to our program."
It was the same in 2004 when six Wisconsin natives were freshmen. Pavelski, Drewiske and Piskula all went on to play games in the NHL — Pavelski in more than 1,000 to date. Klubertanz and Engel also had pro careers. Jeff Slinde also was in the group, but he left the team without appearing in a game before the group's crowning achievement in 2006.
There's a lot to live up to in comparing any incoming group of Wisconsinites to that one, the last to have a majority of the freshman class come from the state.
Drewiske was part of the 2012 champion Los Angeles Kings and brought the Stanley Cup back to his hometown of Hudson, where he's now the high school hockey coach.
Engel, who set up the play that Jack Skille finished for a triple-overtime goal against Cornell in the 2006 NCAA regional final, is the coach in his hometown of Rice Lake and earlier coached Team Wisconsin groups that included Urdahl and Newton.
Engel, who has coached youth teams in the state since his playing career ended in 2012, said he doesn't think there's tremendous depth in Wisconsin hockey but top-end players are capturing attention.
"And a lot of it has to do with their speed," Engel said. "The game is gradually changing over time and it's definitely heading toward speed, the evolution of the game. And that's what I see from those elite players. It's a different level of speed and agility, which is exactly what the Badger coaching staff are looking for now."
Urdahl, who has opened the season with four goals and six points in six games for the United States Hockey League's Lincoln Stars, fits the profile.
"He's got wheels," Engel said. "He's a hockey player. That's what he wants to do. You can tell when I coached him that compete level he had in him and just the natural speed."
Urdahl credited Team Wisconsin, which operates programs before and after the high school hockey season, both for developing players and giving them exposure to be recruited by not only UW but other college programs.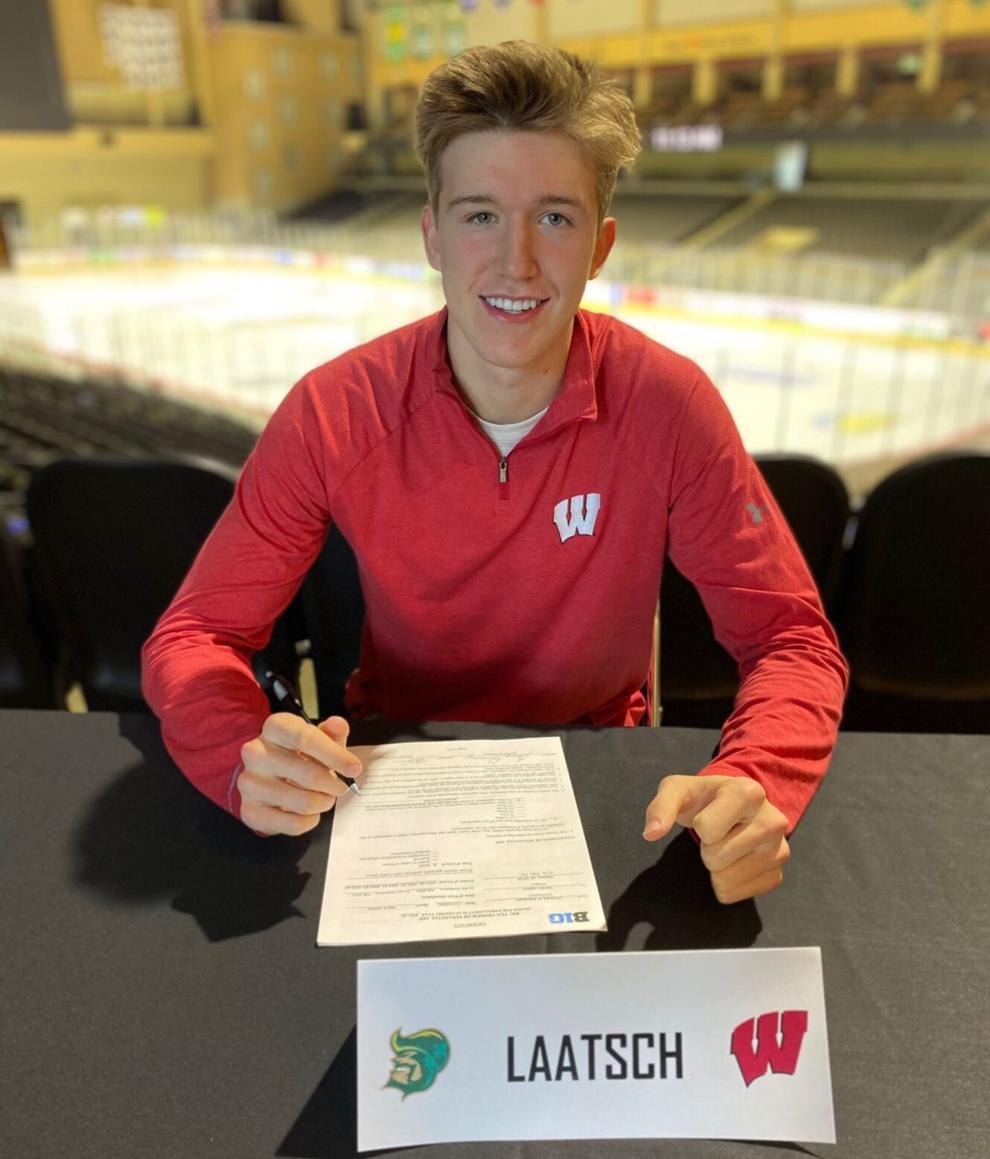 He played with Team Wisconsin on a line with Newton and Badgers freshman Sam Stange plus had Laatsch as a teammate.
"There's a lot of great players in high school, but sometimes if you're only playing high school you don't get the looks and really get noticed," Urdahl said.
How the group of nine signed players fits into next season's roster has a layer of uncertainty on two fronts. One has become standard: UW is almost certain to have players leave before their eligibility is exhausted, but the number isn't clear. Forwards Cole Caufield and Dylan Holloway and defenseman Ty Emberson are among the leading candidates.
The second involves the NCAA waiver of the 2020-21 season counting against any of the players' eligibility limits because of the COVID-19 pandemic. Whether any of this year's seven seniors will want to use an extra season — or whether UW or the Big Ten will allow it — is to be decided.
The Badgers could lose three centers from this season's team. None of the five forwards who signed last month is playing center this season, but UW coach Tony Granato said they all have the versatility to move if needed.
The Badgers have had more than one Wisconsin native as part of their freshman class only once in the previous five years, when four of nine 2018 newcomers were from the state.
None of the last 11 Wisconsin-born players to debut in the NHL dating to 2014 played for the Badgers. Two went to North Dakota, two to UMass Lowell and one each to Minnesota, Ohio State, Michigan State, Denver, Minnesota State, Notre Dame and Union.
"We've got to make sure that we do everything we can in our power to keep the kids that we think can be the foundation of our program," Granato said. "Really, it should be an emphasis moving forward to make sure that we keep our instate kids that deserve the chance to play at Wisconsin, to give them that opportunity."