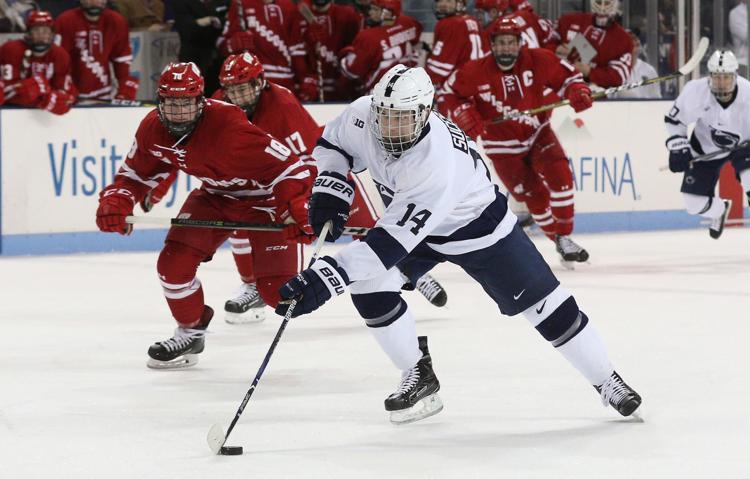 In just seven seasons as a varsity program and six in the Big Ten, Penn State has racked up an impressive list of accomplishments. Two appearances in the NCAA tournament (2017, 2018) and a Big Ten playoff championship (2017) are right at the top.
Is this the season the Nittany Lions break through with a regular-season crown? They have the returning talent to make it happen: The top four returning scorers from Big Ten teams play for Penn State.
Junior Alex Limoges leads that group after a 50-point season that both tied for the national best and went under the radar. He wasn't even selected for honorable mention All-Big Ten status.
With first-team All-Big Ten pick Evan Barratt, 19-goal producer Nate Sucese (above) and Badgers overtime nemesis Liam Folkes in the fold, the Nittany Lions return a Big Ten-best 82% of both their goal-scoring and point total from last season.
Coach Guy Gadowsky's team will need to do better than 56th of 60 teams nationally in defense — last year's ranking — to make it happen, but the pieces are in place for Penn State to make a run.