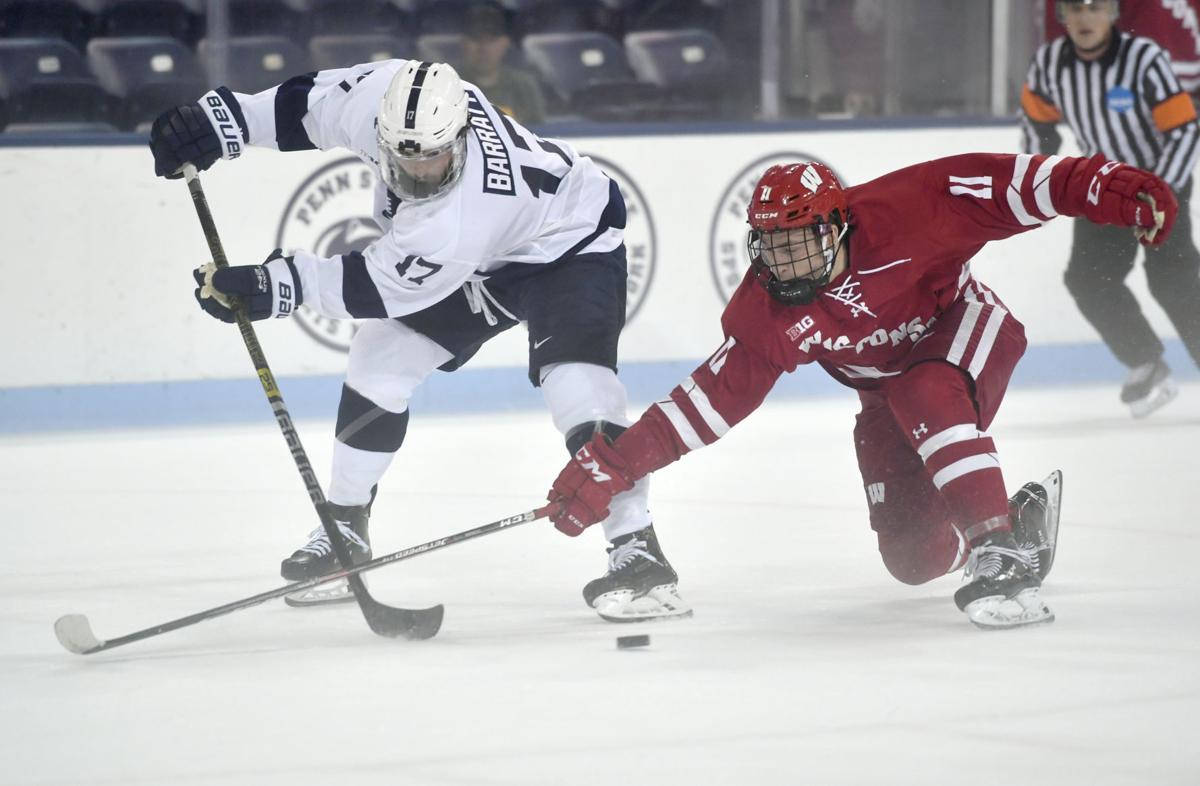 Two losses at Penn State pushed the University of Wisconsin men's hockey team down five spots in the national rankings.
The Badgers fell to No. 12 in the USCHO.com Division I men's poll released Monday.
UW suffered 6-1 and 4-2 losses last Thursday and Friday, respectively, to fall to 4-4 overall and 0-2 in the Big Ten Conference.
Penn State's James Gobetz didn't end up in the penalty box after being called for an infraction, and he spent about 30 seconds on the penalty kill.
You have free articles remaining.
After scoring 23 goals in their first four games of the season, the Badgers have been held to just seven over their last four.
They play at No. 20 Omaha on Friday and Saturday in their second of two non-conference road trips this season. UW split non-conference games at Boston College (a 5-3 loss) and Merrimack (an 11-5 victory) on Oct. 11-12.
Penn State moved up six spots to No. 6 after sweeping the Badgers. The Nittany Lions are right behind Notre Dame, which leads four Big Ten teams in the top 20. Ohio State moved up four spots to No. 9 after a home sweep of Michigan.
No. 1 Denver earned 49 of 50 first-place votes.