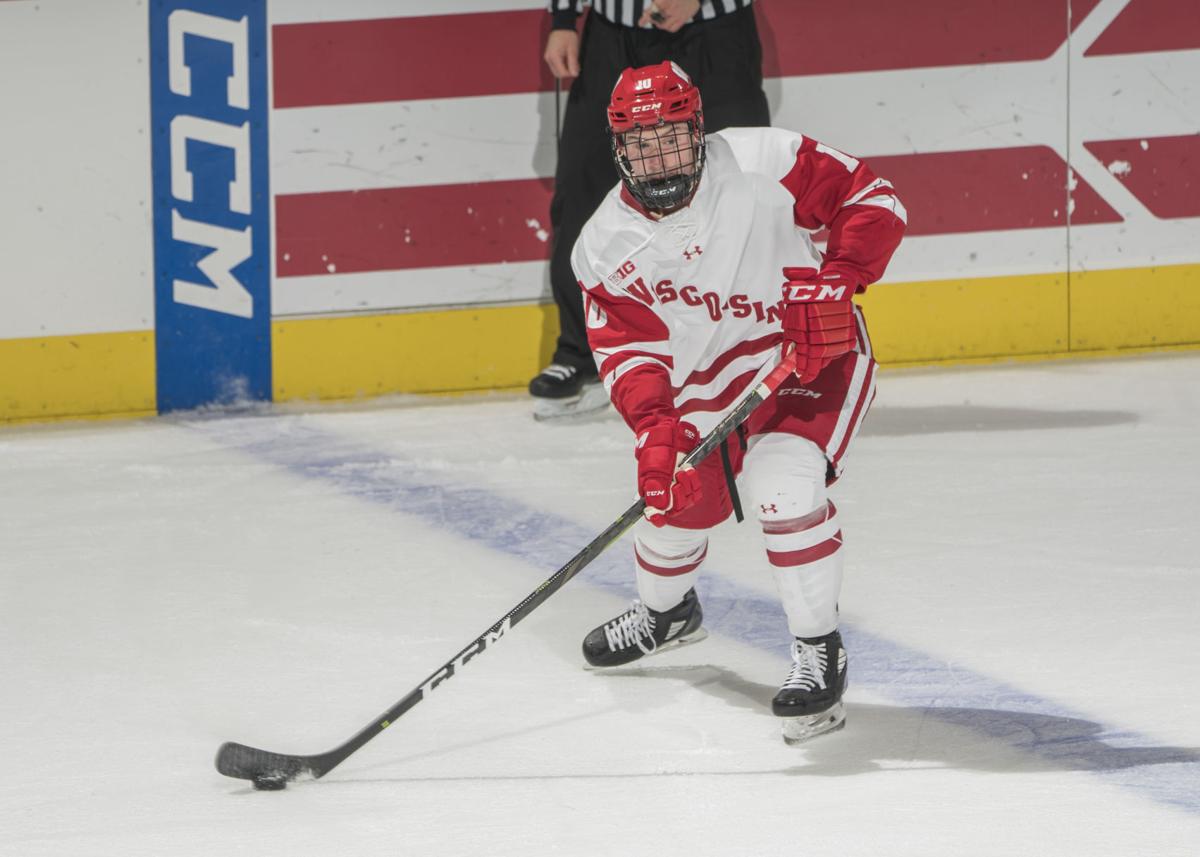 It took Ty Emberson 11 seconds to make contact for the first time in last Saturday's game at Michigan State.
The stick check in the slot was far from the heaviest collision that the University of Wisconsin men's hockey defenseman caused throughout last weekend's series. It was, however, the start of what might have been the most physical game the Badgers have played this season.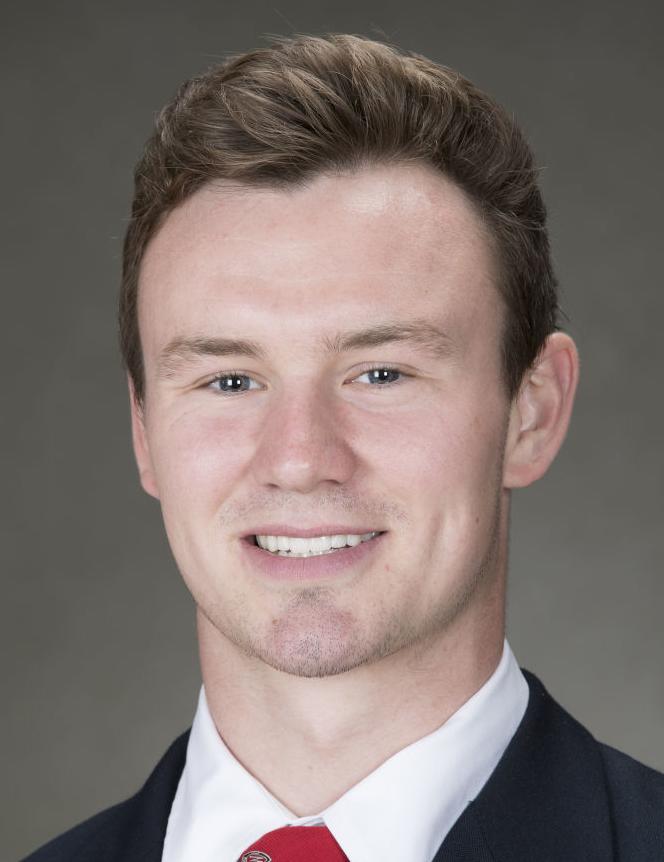 All the better, the way that Emberson sees it.
The freshman from Eau Claire has dished out some big hits in the past few weeks. For him, that's a sign he's feeling comfortable in his role.
"I just know when I'm playing my best hockey, I'm physical," Emberson said. "It gets me more into the game. It brings a physical aspect to the game and kind of puts them on their heels and lets us be on our toes like we want to be."
Emberson followed his first-shift contact with another defensive-zone check on his second shift and built up a head of steam in the offensive zone for a collision on his third.
In the last minute of the first period, he separated Michigan State's leading scorer, Taro Hirose, from the puck with a hit along the boards.
A post-whistle brouhaha erupted after Emberson smacked Spartans center Sam Saliba into the wall in the second period.
"You know at least once or twice (a game) that a kid's going to hit the ground and it's going to be because of Emberson," Badgers senior right wing Will Johnson said. "It's funny, too — he's a great guy. You would never expect it. And then you get on the ice and he's just a killer."
Said Emberson: "I think it's fun. It just gets the boys going. It's part of my game. I enjoy it, so I try to bring it every day."
As the Badgers host No. 3 Ohio State, the Big Ten Conference leader, tonight and Saturday at the Kohl Center, Emberson's physical game is evolving as he adjusts to college-level play.
You have free articles remaining.
A check loses a lot of its value if it puts a defenseman out of position as play continues. Emberson has learned to pick his spots to be physical, Badgers coach Tony Granato said, and learned how to trust his defensive partner, K'Andre Miller.
"A lot of his hits, he sees numbers," Granato said. "He sees forwards in a position to support him and he steps up and makes those big hits at the right time."
As for why Emberson's physical play has grown recently, Granato credited the freshman's awareness of his surroundings.
"He understands what the team needs and when it needs it," Granato said. "And I think that's been part of his belief in the last few weeks: We needed some more grit and some more bite."
It may be purely coincidence, but Emberson's willingness to throw his weight around has come with an uptick of offensive production. He scored his third goal of the season last Friday and got an assist a night later, giving him a point in both ends of a series for the first time with UW.
He has 10 points in his freshman season, but that soon will be the only 10 that he has.
Emberson chose No. 10 for his sweater when he joined the Badgers, using the same number he picked with the USA Hockey National Team Development Program because his brother, Andrew, had worn it in the past.
UW is honoring all-time leading goal-scorer Mark Johnson by retiring his jersey before Saturday's game. Although the No. 10 that Johnson and Emberson share along with 20 others in the Badgers' modern history isn't technically what's being retired, Emberson is still giving it up.
Granato said he can't foresee anyone wearing No. 10 again for the Badgers. Emberson, meanwhile, chose No. 21 as his replacement, joining the likes of future NHLers Chris Chelios, David Tanabe, Derek Stepan and Granato among those who have worn that sweater for UW.
The connection for Emberson, again, is personal. His grandfather, Denny Zacho, wore No. 21 at Minnesota from 1964 to 1966.
"I think just being able to wear his number, he'll be really happy with it," Emberson said. "No. 10's getting retired for an unbelievable reason. Mark Johnson is a concrete person in the Wisconsin Badger program. He set the stones for everyone to follow, so I just think it's super cool that he's getting honored like this."