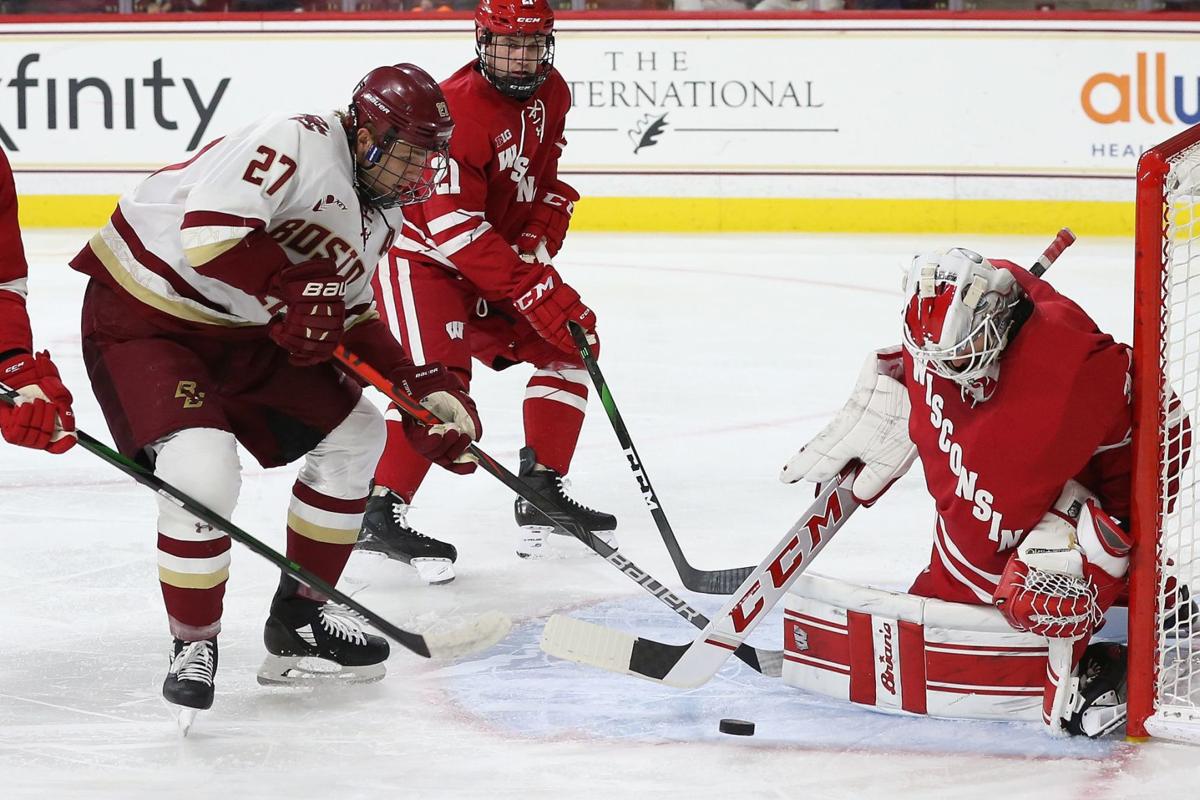 Tony Granato now knows he made some mistakes.
In his first years as University of Wisconsin men's hockey coach, he viewed non-conference games as opportunities to experiment with lineups without the possible repercussion of losing ground in the Big Ten Conference standings.
In college, however, conference-affiliated teams chase two brass rings: the league crown and the NCAA tournament. For the latter, non-conference results often serve as a giant factor.
The Badgers host the Bulldogs in a non-conference series at the Kohl Center on Friday and Saturday.
"You can't try a couple different things unless you know they're going to work," said Granato, who's in his fourth season leading UW. "One game. You lose one game in regulation against a non-conference team, it could blow up one or two teams from your conference getting into the tournament."
For that reason, the 17th-ranked Badgers now put a priority on their non-league outings. Two of the biggest this season are ahead in contests against No. 3 and two-time defending NCAA champion Minnesota Duluth on Friday and Saturday at the Kohl Center.
Because a team's chances at the NCAA tournament also have a lot to do with how its league fares overall, Granato hopes the rest of the Big Ten's coaches sees things the way he now does.
If they're going to experiment with lineups and combinations and goaltenders, he hopes they'll do it in conference games.
Wisconsin State Journal reporter Todd Milewski and columnist Tom Oates break down everything Badgers fans need to know about the University of…
"This is really important for our conference to really focus on," Granato said. "We've got so many games that seem like rivalry games with Minnesota, Penn State, Notre Dame, Michigan, Ohio State. We can't go to Clarkson and Omaha and think these are weeks off. Those are the most important games on all of our schedules."
The breakdown of teams picked for at-large spots in the NCAA tournament over the six seasons since the Big Ten entered the picture illustrates Granato's concerns.
In the two years when the league failed to produce a winning mark in combined non-conference record, it also failed to gain a second spot in the tournament beyond the automatic qualifier.
When the Big Ten led the way with a .694 out-of-league winning percentage in 2017-18, it took three of the 10 at-large tournament spots.
On an individual team level, too, non-conference record has been a strong indicator of a chance at making the NCAAs over the last six seasons.
You have free articles remaining.
Of the 60 teams given at-large spots in that time, only two had losing records in non-conference play and two others were at .500. Fifty-two had a non-conference winning percentage of .600 or better, and 38 were at .700 or better.
The Badgers have reached the .600 level only once in those six seasons, and it was when they made the NCAA tournament in 2014. UW won the Big Ten playoff championship that season for the league's automatic bid but would have received an at-large spot if it hadn't.
Given that emphasis on results outside of the league schedule, there could be a temptation for teams to schedule opponents perceived to be weaker to better the chances of racking up victories.
Granato understands that now, too, and conceded he might have to alter a scheduling philosophy he said is designed to challenge the Badgers.
"I like that way better than trying to schedule 10 teams that are in the bottom 40 to 60 of the rankings," he said. "I'd rather schedule 10 in the top 10.
"Is it the right thing to do for the long-term betterment of your chances to make the tournament? Probably not. So maybe there'll be some sort of balance moving forward. But I've always been the same way: I want to play the best. And our players are the same way. I want the players to have the opportunity to play a two-time defending national championship team as opposed to the 55th-ranked team in the country."
That opportunity arrives this weekend with Minnesota Duluth at the Kohl Center for the first time since 2013, before the teams went to separate leagues.
UW played at No. 6 Boston College and Merrimack last weekend and hosts No. 10 Clarkson for a pair of games next weekend. Duluth, Clarkson and Arizona State, which is on the schedule Feb. 21-22, were in the top 10 of last season's final PairWise Rankings, the tool used to select at-large teams for the NCAA tournament.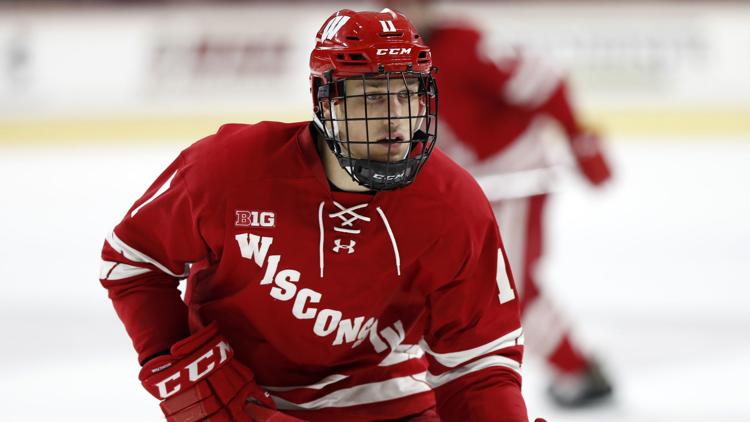 The Badgers' non-conference schedule, which also includes a Nov. 8-9 series at Omaha, is among the three toughest in the Big Ten based on last year's PairWise finish of the opponents. Michigan State and Michigan also are near the top of that list.
"I think it's a good idea to do that because it just gets us ready for Big Ten play," sophomore forward Jack Gorniak said. "Obviously, we want to go into these games and win. But it's good to play these good teams right away so if we make it to the tournament we know what it's like."
The series with the Bulldogs, the first reigning NCAA champion to visit the Kohl Center since they were defending their 2011 title in December of that year, makes for another entry in a challenging start for UW.
But the Badgers said they aren't going to be in awe of what's facing them this weekend.
"It doesn't make a difference if they're a two-time national champion or not," junior defenseman Tyler Inamoto said. "It's a new season. So we're just going to out there and play."
Wisconsin Badgers men's hockey recruiting tracker
As players give oral commitments to the University of Wisconsin men's hockey team, we'll add them here with their stats.
Players are listed in the order in which they committed.