Even in a critical situation, the University of Wisconsin men's hockey team's top power-play unit could be patient.
Presented with a five-minute advantage in the third period of a tie game against Michigan State on Saturday, the five forwards that are part of the main group didn't force passes where they couldn't go.
They waited for openings to develop and won the game with two well-crafted setups.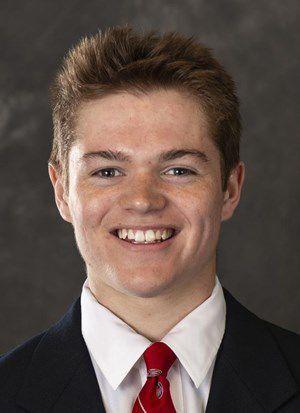 Ty Pelton-Byce secured the lead with his fourth goal in as many games and Cole Caufield took over the national goal-scoring lead a short time later in UW's 4-1 victory against the Spartans at LaBahn Arena.
"We've talked a lot as a power-play unit that the power play wins games," Caufield said. "When it got down to that time, whether it was two or five (minutes), we came together and we told ourselves that we were going to score."
Caufield added an empty-net goal for his second straight two-goal game. In a five-game goal-scoring streak, the sophomore has seven scores and six assists as he builds a resume for Hobey Baker Award consideration.
The rest of the Badgers' top six forwards have been right there with him lately as UW went 6-2 in eight January games to boost its hopes for a spot in the NCAA tournament.
"We're a really good team right now," Caufield said. "We can play with pretty much anybody right now."
The Badgers (11-7, 9-4-0-1 Big Ten) had to kill a five-minute power play by the Spartans (6-10-2, 3-9-2-2) covering parts of the first and second periods. Then they got their own extended chance with 8:36 left in the third when defenseman Aiden Gallacher was ejected for hitting UW's Roman Ahcan from behind.
The top power play featuring Caufield, Pelton-Byce, Ahcan, Dylan Holloway and Linus Weissbach went to work but knew they had time on their side.
Caufield set up Pelton-Byce's goal from the low slot with a pass out of the left corner. After the second unit took a turn on the ice, the first group struck again with Caufield hitting the top corner from the left circle on a one-timer from a Weissbach pass.
The two goals in 2:04 raised UW to 29% on the power play this season, third-best in the country.
"The weapons on that power play make it really hard to defend," Badgers coach Tony Granato said. "And the way those guys are going right now, even 5-on-5 when we get guys that feel like they're getting a little rhythm going offensively, it gives them that much more confidence when you get the power play."
Weissbach scored a second-period goal, set up by an impressive Caufield pass, before his power-play assists for his first three-point game since October 2019.
UW swept Michigan State for the fourth time in eight home tries during the Big Ten era but needed a different formula on Saturday than the one that produced a comfortable 6-0 victory a day earlier.
The Badgers still had a healthy 41-18 advantage in shots on goal but didn't have as much success beating Spartans goalie Drew DeRidder (37 saves).
"We played two completely different games this weekend and showed the versatility we have on our team," Weissbach said. "I thought it was a good test for us."
Michigan State played without three of its top forwards. Jagger Joshua was suspended by the Big Ten for a knee-to-knee hit on Caufield in the first minute of Friday's game. Nicolas Müller and Charlie Combs were injured.
But an otherwise nondescript opening period largely controlled by the Badgers flipped with 2:57 remaining when UW forward Ryder Donovan hit Michigan State's Adam Goodsir from behind along the boards. It drew a major penalty and game misconduct, Donovan's second of the season.
The Spartans, who started the day second from the bottom nationally in power play at 6.5% (3-for-46), forced Rowe to make three saves, all in the part before the intermission. All told, the Spartans attempted seven shots; one was blocked by Owen Lindmark and three went wide.
Rowe, who made 17 saves Saturday, has faced all three five-minute power plays conceded by the Badgers this season and hasn't allowed a goal.
Mitchell Lewandowski ended his shutout bid and tied the game at 1-1 with his 11th goal in 14 games against the Badgers four minutes into the third period.
Given the chance later, UW's power play wrote the ending.
"We knew had five minutes to score and we only needed one goal so take whatever time we needed," Weissbach said. "But we found some good plays there and found the back of the net. It was two nice plays and it won us the game."
---
Former Badgers men's hockey players in the NHL in the 2021 season
Former Badgers men's hockey players in the NHL in the 2021 season
Brian Elliott, Philadelphia Flyers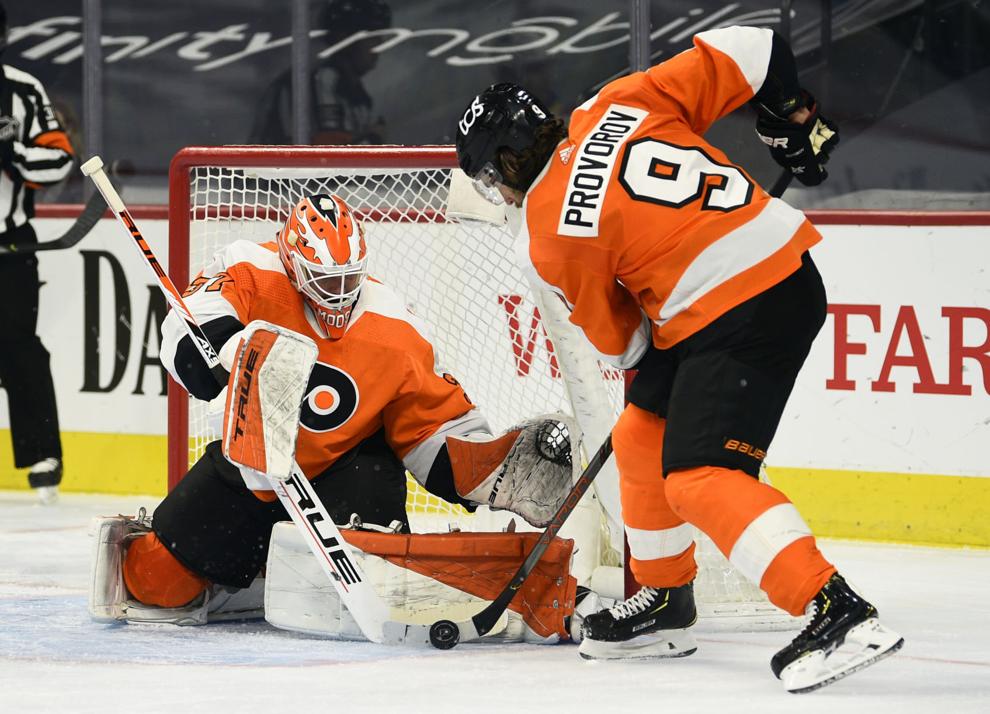 Trent Frederic, Boston Bruins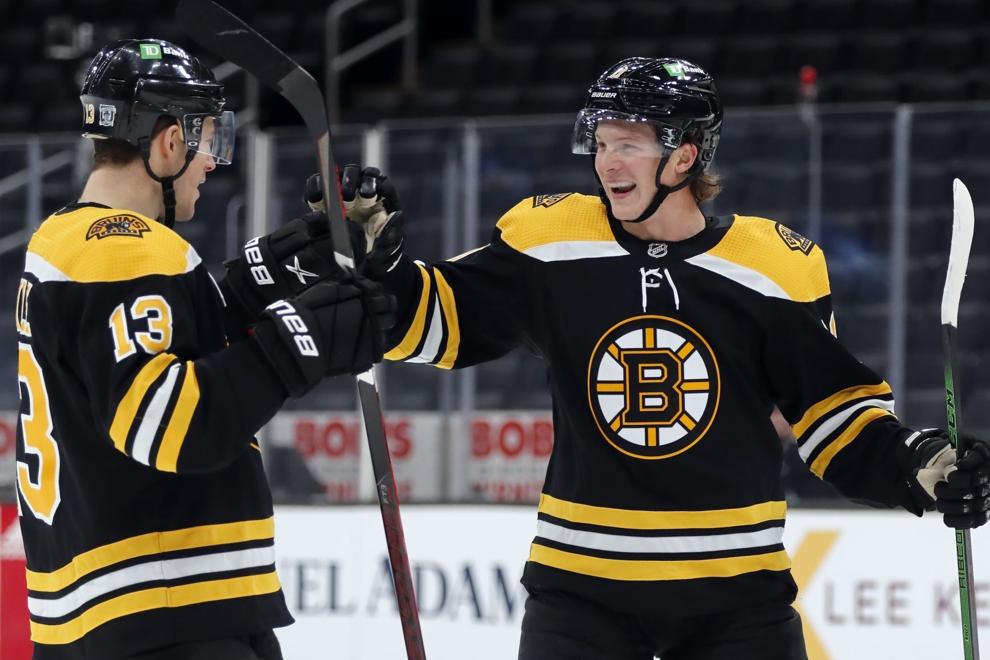 Jake Gardiner, Carolina Hurricanes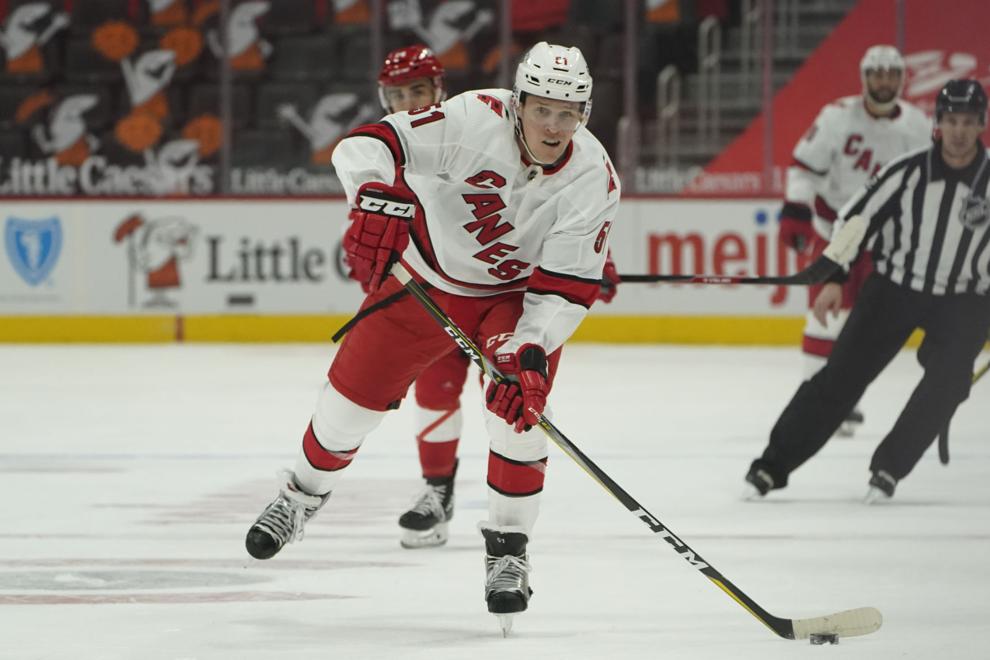 Wyatt Kalynuk, Chicago Blackhawks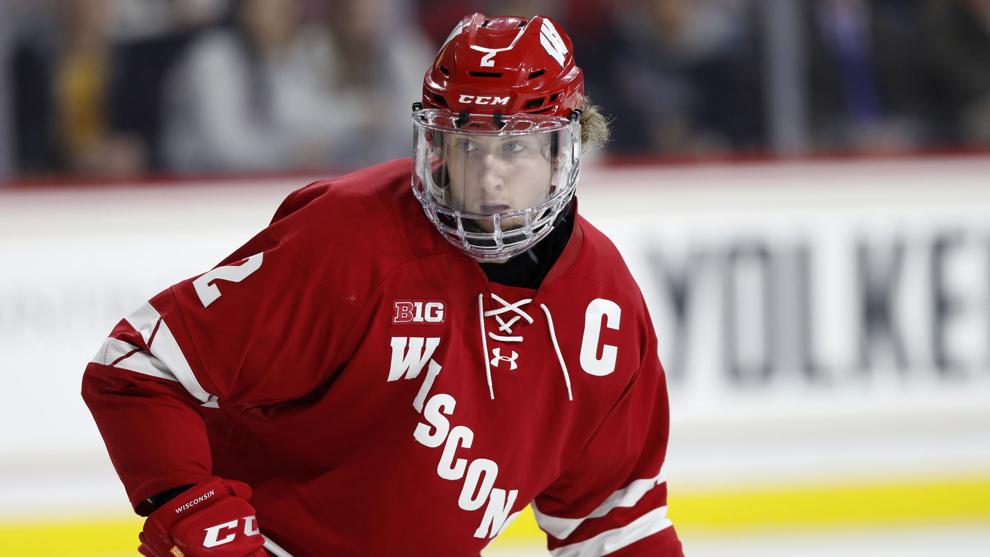 Luke Kunin, Nashville Predators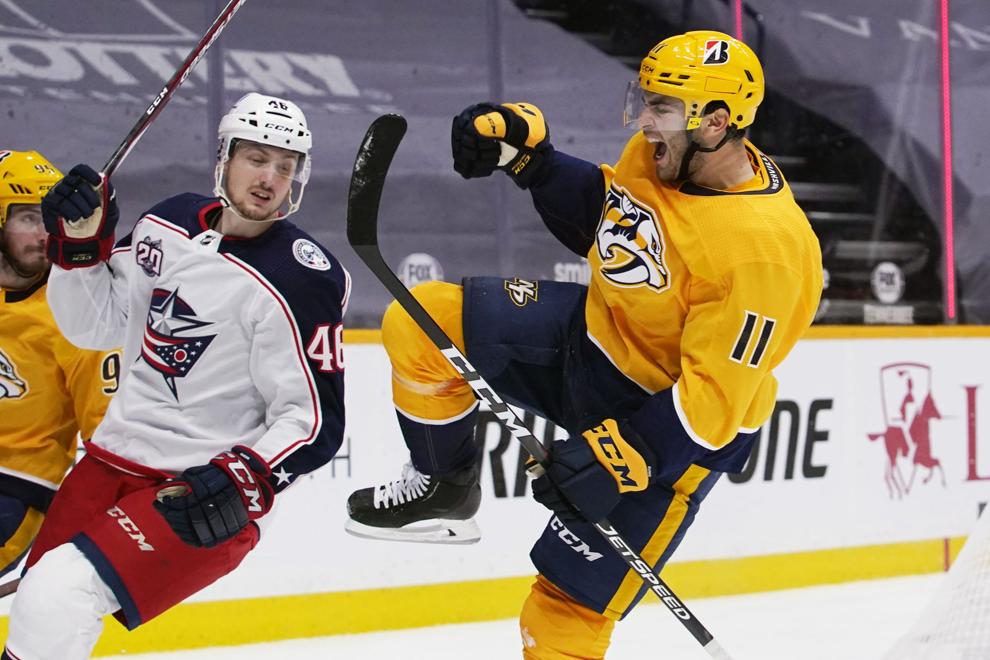 Jake McCabe, Buffalo Sabres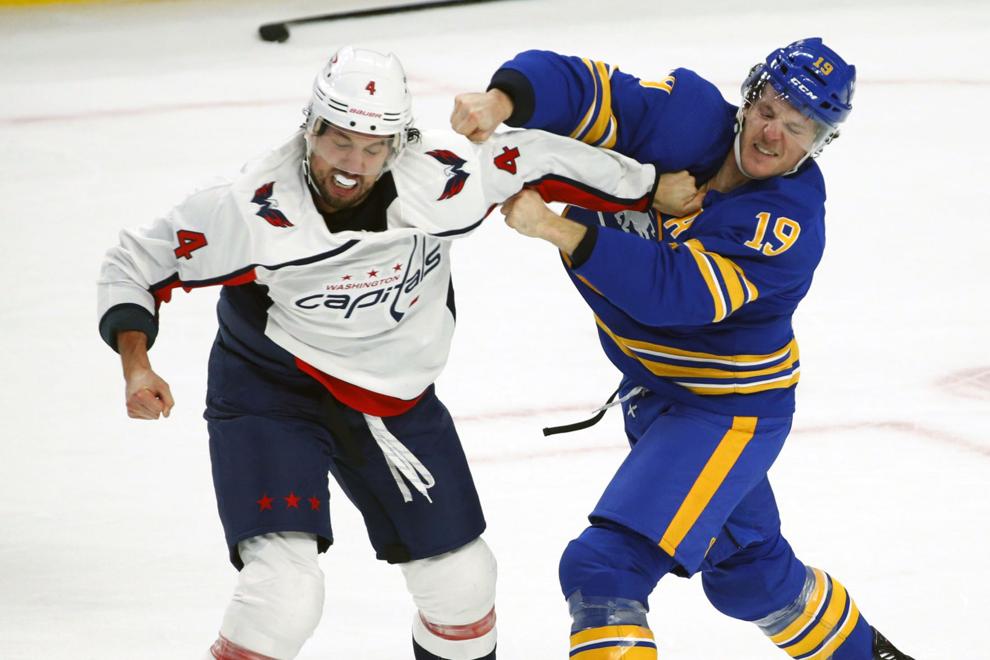 Ryan McDonagh, Tampa Bay Lightning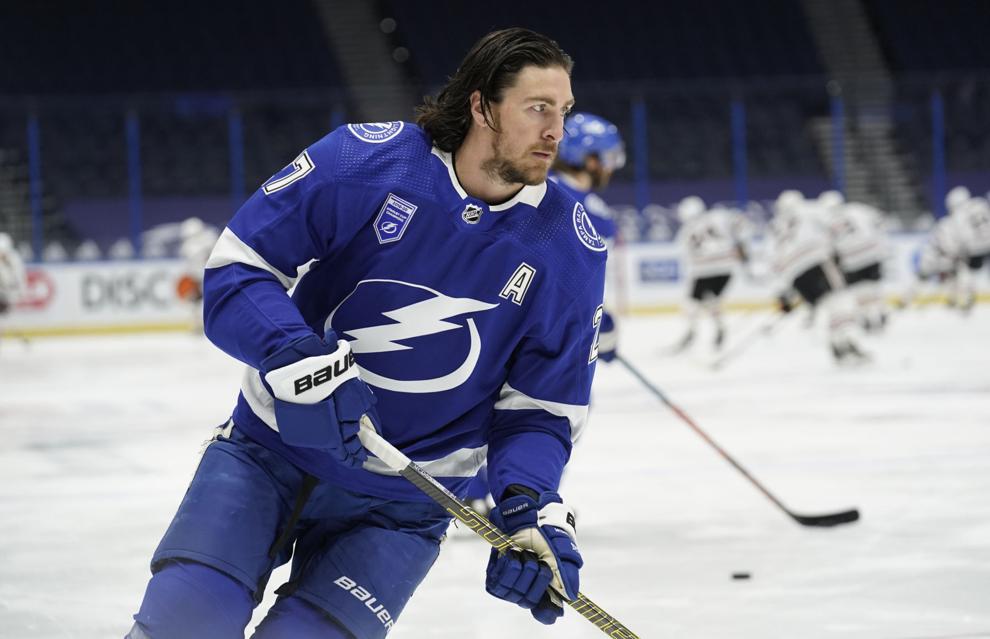 K'Andre Miller, New York Rangers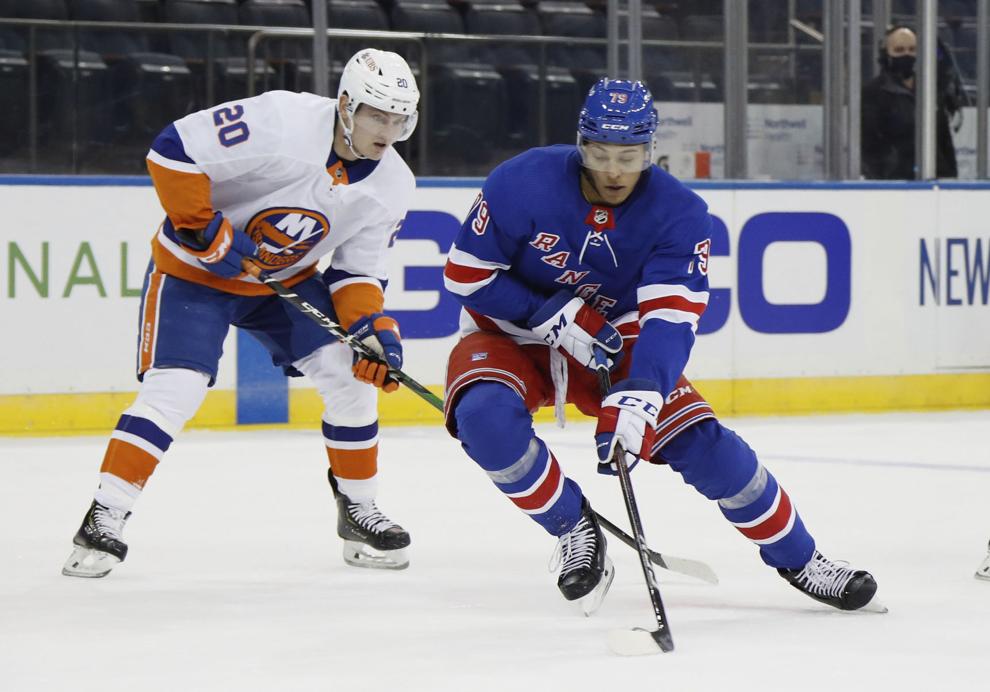 Joe Pavelski, Dallas Stars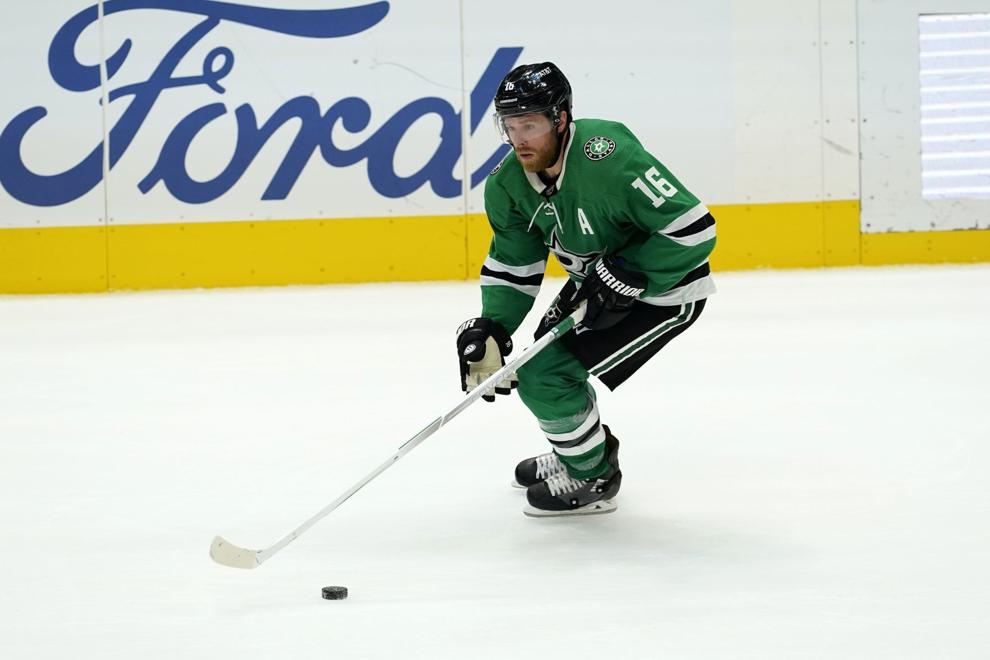 Justin Schultz, Washington Capitals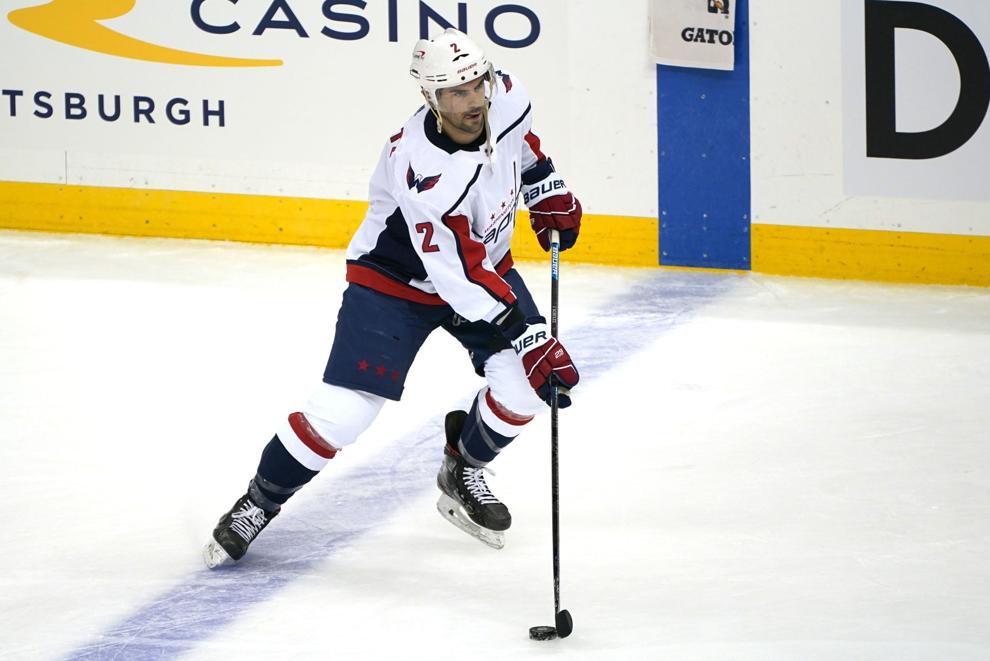 Brendan Smith, New York Rangers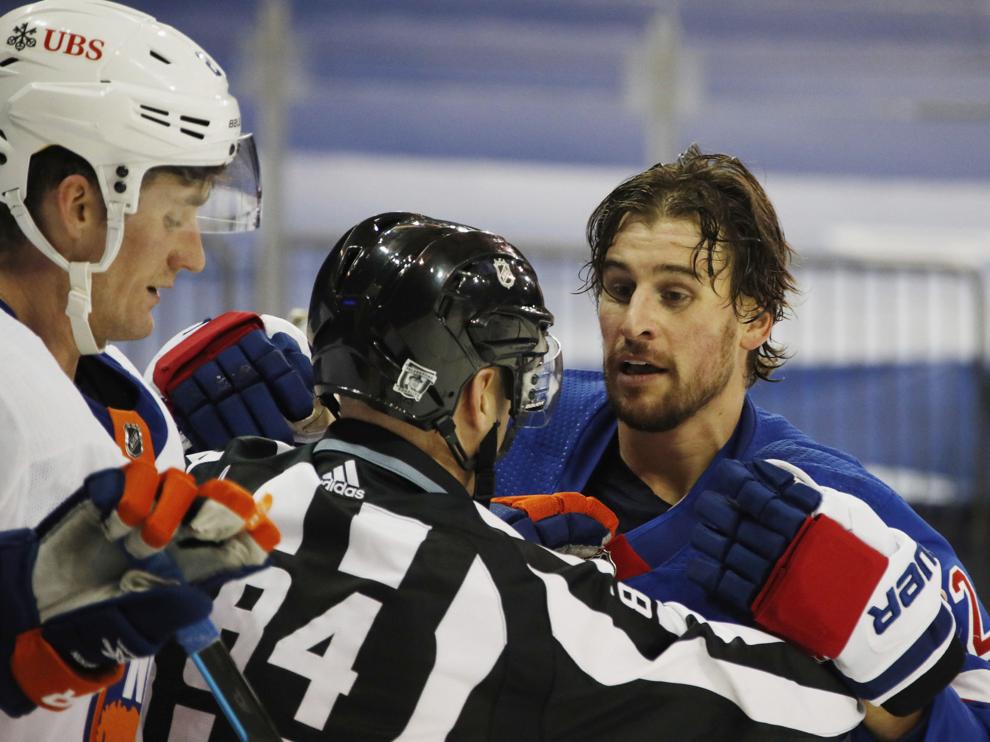 Craig Smith, Boston Bruins
Derek Stepan, Ottawa Senators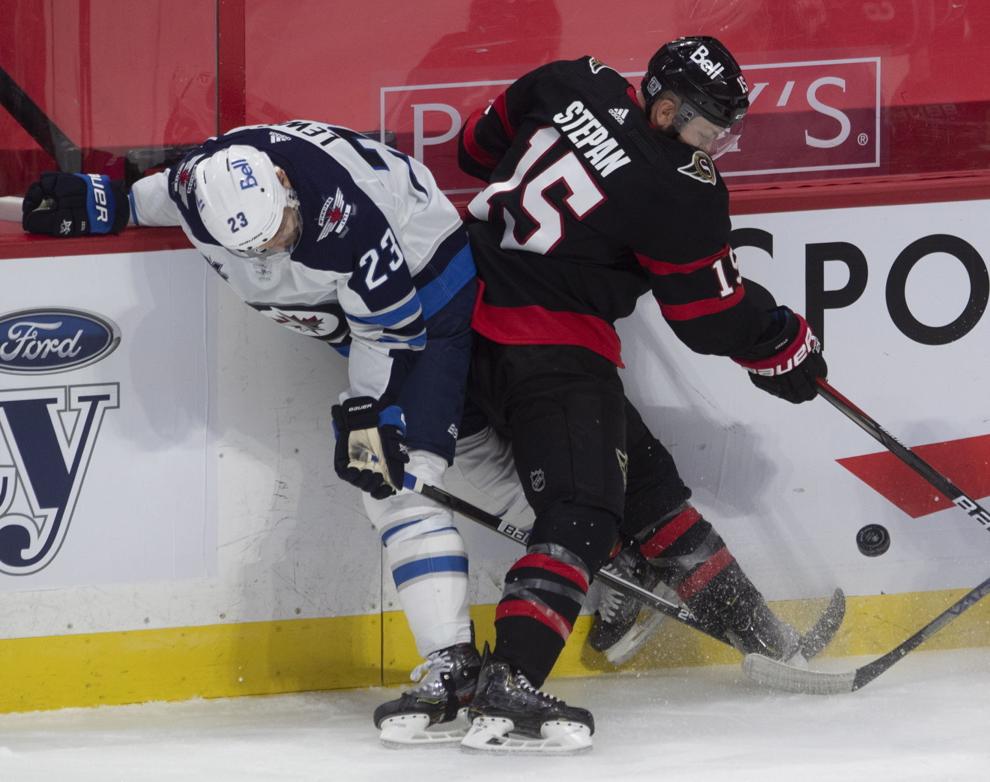 Ryan Suter, Minnesota Wild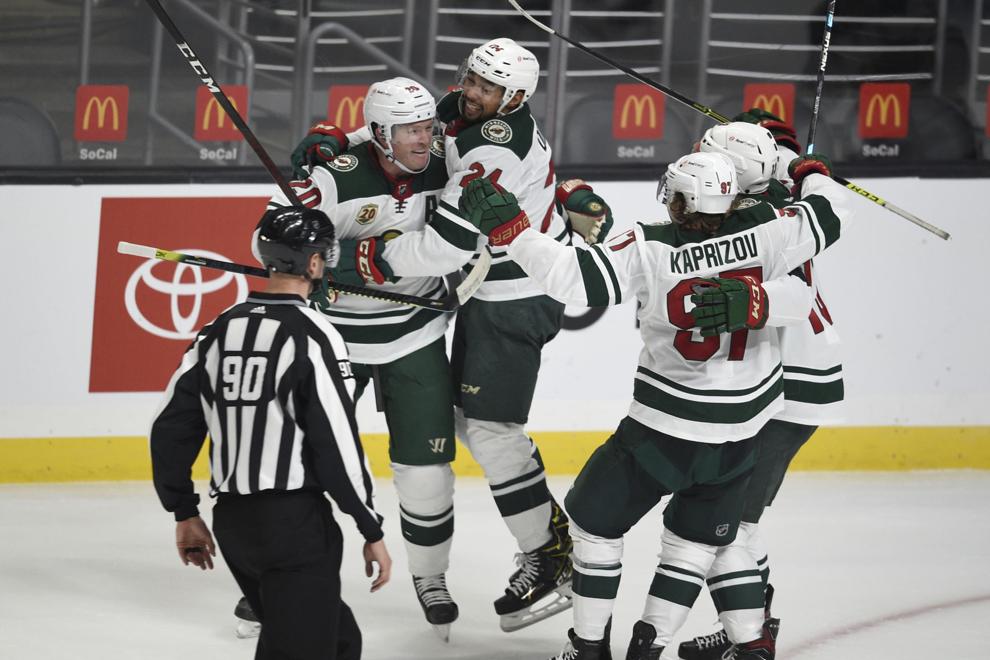 Kyle Turris, Edmonton Oilers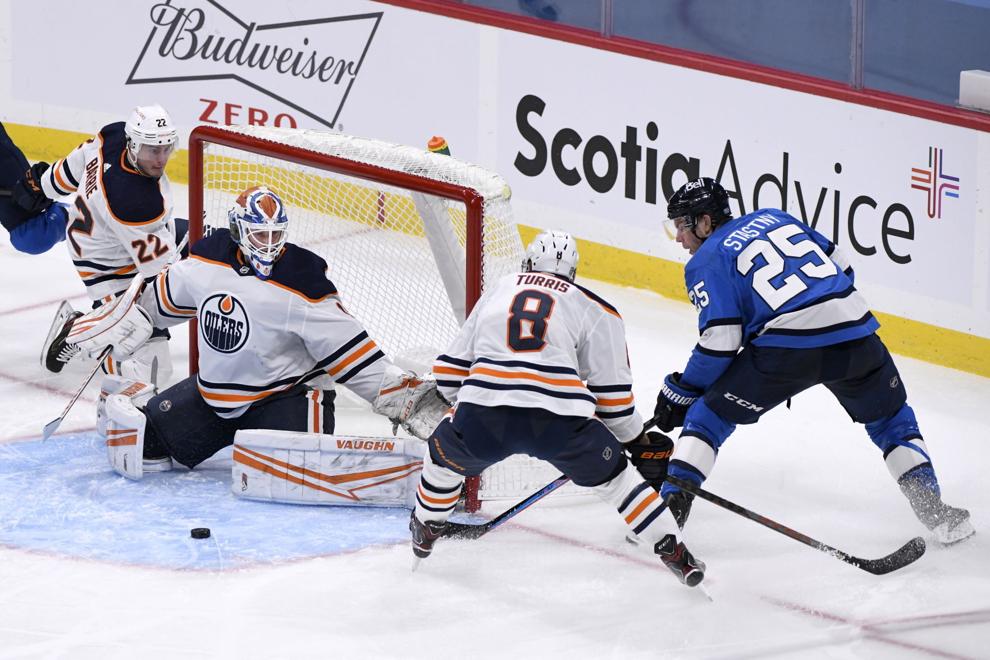 First period penalties: R. Donovan, W (major, game misconduct), 17:03.
Second period: W — Weissbach 8 (C. Caufield), 7:05. Penalties: Connor, MS, 7:31; Mersch, W, 10:18.
Third period: MS — Lewandowski 5 (Cesana, Nienhuis), 3:42. W — Pelton-Byce 6 (C. Caufield, Weissbach), 12:29 (pp); C. Caufield 13 (Weissbach, Holloway), 14:33 (pp); C. Caufield 14 (Holloway), 19:25 (en). Penalties: Gallacher, MS (major, game misconduct), 11:24.
Saves: MS (DeRidder 12-14-11) 37; W (Rowe 8-6-3) 17. Power plays: MS 0-for-2; W 2-for-4.