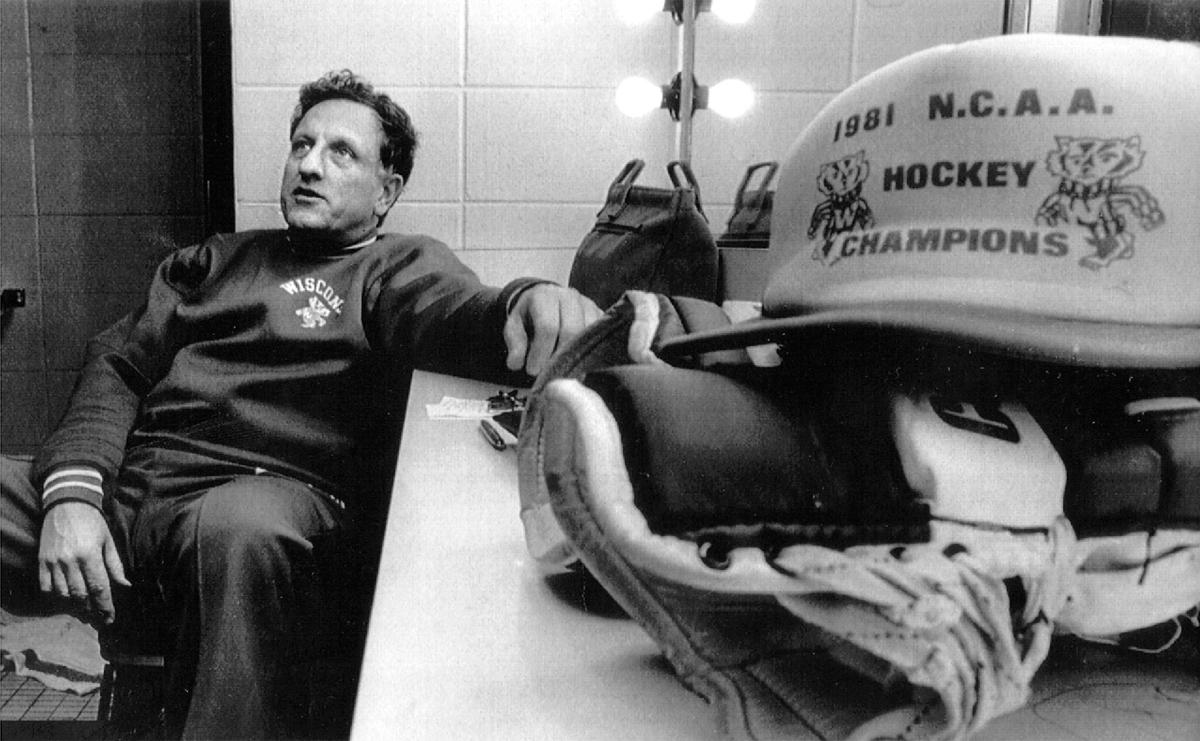 Bob Johnson occasionally sent players all the way up to the top rows of the Saddledome during practice when he was coach of the Calgary Flames in the 1980s.
It wasn't punishment. It was a teaching technique.
Coaches and a few others stayed down on the ice to show opponents' tendencies while most of the team watched from above, getting a different look than they could see from video.
"Some of the stuff he did with the pros there had never been done at that level," said Mike Eaves, who played for Johnson with the University of Wisconsin men's hockey team and Calgary.
Teaching was Johnson's specialty through more than three decades of coaching, with championship rewards at both college and pro levels. He won three NCAA titles with the Badgers in a program-building tenure that ran from 1966 to 1982 and the 1991 Stanley Cup with the Pittsburgh Penguins.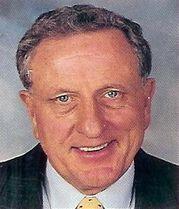 Johnson was celebrated as an American hockey icon when he died 30 years ago Friday, less than three months after being diagnosed with an inoperable brain tumor at age 60. He opened doors for more U.S. players and coaches in the NHL ahead of the wave of hockey growth that took the league south and west in the country.
The Badgers are recognizing Johnson on the anniversary of his death. Rally towels with the image of Johnson posing behind a collection of NCAA trophies will be handed out during UW's Faceoff Against Cancer game against Clarkson at the Kohl Center.
Three of his former players followed in his footsteps by becoming NCAA championship-winning coaches, using some of the same techniques and philosophies that Johnson employed.
Here's how Eaves, George Gwozdecky and Mark Johnson, Bob's son, said their coaching careers have roots with Bob Johnson.
Tendencies to emulate
"Bob was pretty influential in my style of coaching," Eaves said. "And one of the reasons is a little bit because our personalities are similar: Very enthusiastic. Passion for the game. And I think that he was a good teacher."
Eaves didn't come to UW as a player in 1974 and eventually become the team's all-time leading scorer as much because of Johnson as due to the beauty of the campus. But he did come back to the Badgers as coach in 2002 thanks to what Johnson started with him during his final year playing, 1985-86.
Concussions had forced Eaves to retire that season and serve as an "assistant assistant coach" to Johnson with the Flames, as he put it. But Johnson convinced him to play in the playoffs as Calgary made a run to the Final before he turned to coaching.
The Badgers went to two Frozen Fours under Eaves, winning the title in 2006 and losing the championship game in 2010. He's now coaching the American Hockey League's Cleveland Monsters and has some classic Johnson tendencies.
"With the Flames, we had segment reports from Bob," Eaves said. "Every 10 games, we got some kind of feedback from Bob and the staff. And I still use this today. We'd get an envelope with numbers from that segment — goals, assists, scoring chances for and against. And then there'd be a written-hand comment from Bob.
"And even the old pros like Lanny McDonald and Doug Risebrough, it was like, OK, well, they're at least acknowledging that we're doing some things or giving us encouragement. Because the season is so long that you need to have those marking points where you get feedback so that you can continue to get better as you move forward."
Then there were the notebooks.
"I still do it," Eaves said. "I've got the steno pads just like he does. And he would write down his lineups, his thoughts. He would write postgame comments to make sure that he had the things that he wanted to go back to the team with to make sure that we covered.
"So it was a way to journal for a coach. Because you have so much swirling around you it was a way to keep track of it. And I think I talked to Mark or Pete one time, Bob's sons, about that they had boxes of them in the garage."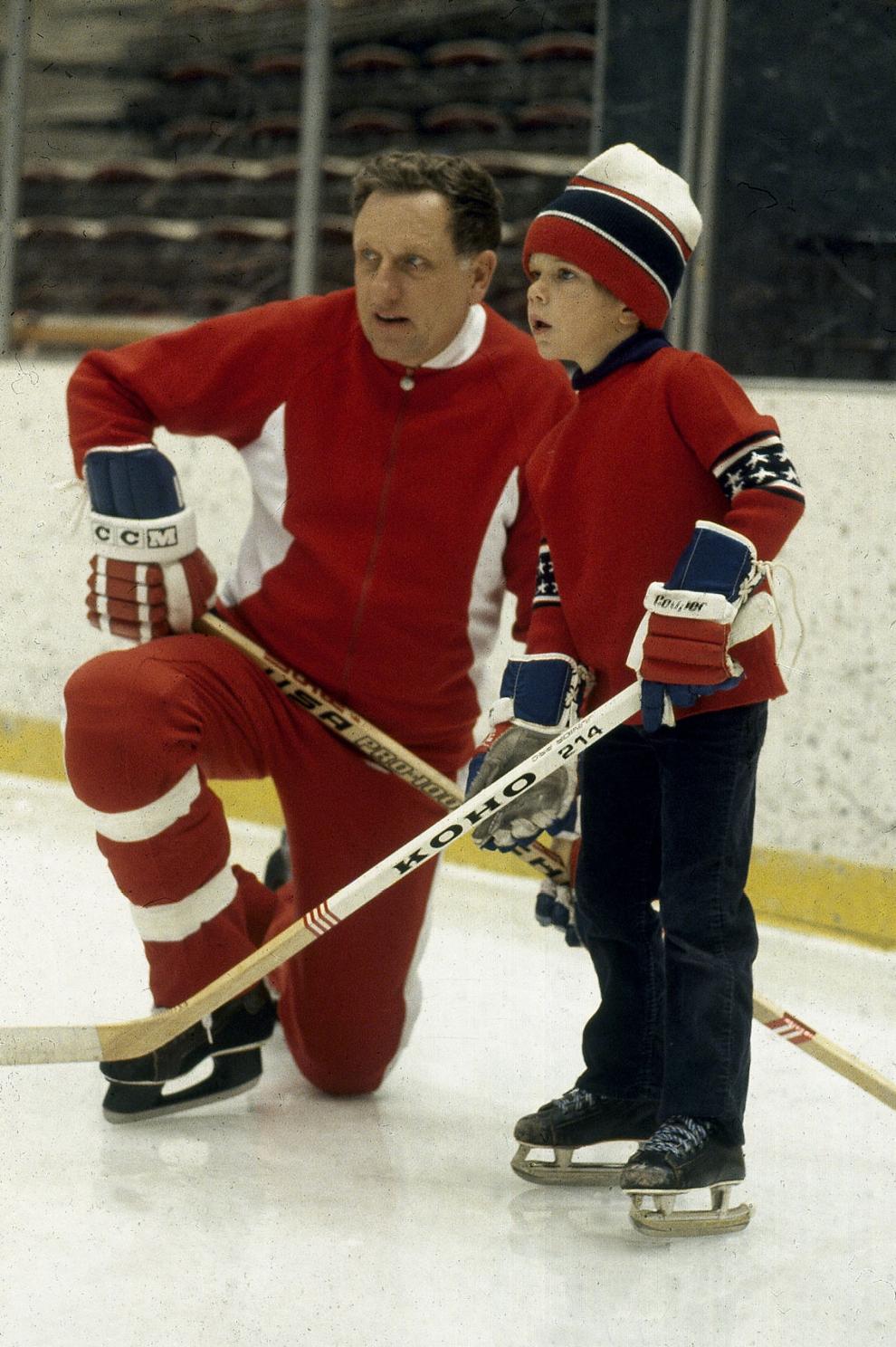 Mark Johnson never has gone to the lengths his dad did to record his thoughts on paper. But the six-time NCAA championship-winning Badgers women's hockey coach understood it.
"It's so detailed and trying to figure out how to beat Edmonton in the Stanley Cup playoffs," Mark Johnson said. "How do you get to Gretzky? What do you do with Messier? The mindset that he was at was remarkable and very detailed. And that's the way he would do it because that would give him a chance to reflect on things.
"And when he was in the NHL, all of a sudden something happened in game 10 or 12 and you're in game 60 or 70, but I can go back to my notebook, and this worked well and whatnot."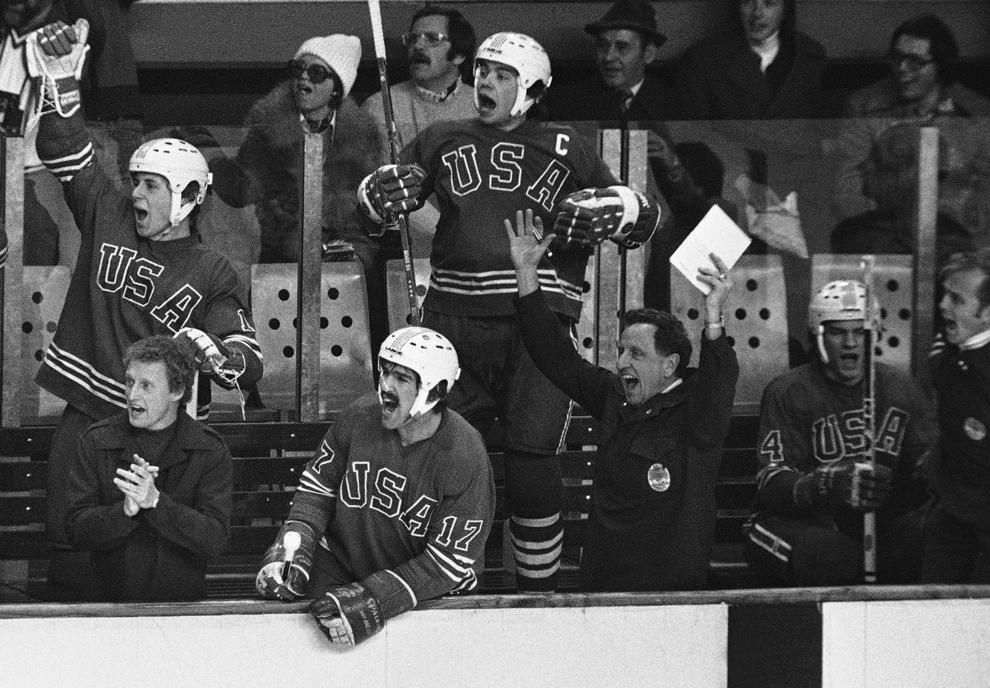 Mark Johnson got to watch his dad coach as a stick boy for the Badgers, then as a player who set the school record with 125 goals in 125 games.
"A lot of positive things were in front of me as a kid and as a player — just that passion that he had and the love he had and his ability," he said. "He was a coach, but first and foremost he was a teacher and he loved teaching the game. And that was his forte."
But to be a teacher, Bob Johnson also had to be a learner. That's why he studied other teams so intently at international events. He was fascinated with longtime Soviet coach Anatoly Tarasov, Mark Johnson said, and always picked up something new from international games.
Mark Johnson's positive outlooks today with the top-ranked and two-time defending NCAA champion Badgers are a direct connection to his dad's mannerisms.
"As you want to improve and become better, it's your ability to teach and take things away that are positive and continue to, as I always call it, trust the process," Mark Johnson said. "So he was big on skill, big on fundamentals, big on playing the game the right way. And he would trust his instincts.
"It might not go into the next game and end up winning, but he trusted the way he was able to do things. Eventually he was going to be successful if he could get the players to buy in and do the things that were important to him as a coach."
'Clearinghouse' for coaching opportunities
Gwozdecky never planned on making a career out of coaching. It's a familiar line for those who end up with decades in that line of work.
"I think we all went to Wisconsin with these dreams of playing professional hockey as long as we could, but there were very few of us that actually were able to do that or even qualified to be able to do that," Gwozdecky said. "So at some point in my career at Wisconsin, I realized my ability to play past this level is not going to happen. I just don't have the skill level, I don't have the size, whatever. But OK, what am I going to do?"
Gwozdecky's eligibility ran out midway through the 1976-77 season, but Johnson kept him on the team as an assistant, then offered a chance to help the JV team the following season while he finished his degree. He then connected Gwozdecky to a graduate assistant position under Don Joseph at UW-River Falls, where Gwozdecky later got his start as a coach.
He won a national title at River Falls, then as an assistant at Michigan State in 1986 and as Denver's coach in 2004 and 2005. He's now a title-winning coach at Valor Christian High School in Colorado.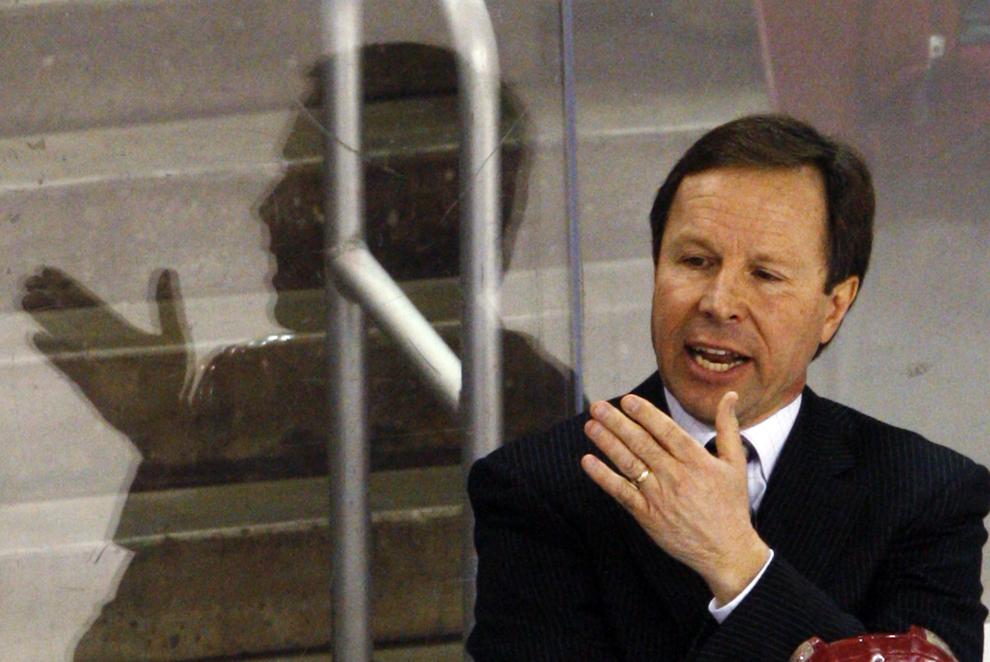 "I think Bob had that kind of impact not only on me but in so many people," Gwozdecky said. "In not only the way he approached things and his enthusiasm for the game, but people would call him ... and say, hey, we're looking for this and we're looking for that, could you recommend anybody? So Bob was almost like a clearinghouse in those days for opportunities for his players, whether they were coaching opportunities, playing opportunities, scouting opportunities, you name it."
Everyone learned about marketing a team and selling hockey from Johnson. But they also were left with impressions on how competitive he was.
Gwozdecky's story along those lines involved a game against UW-Superior at the Dane County Coliseum in 1973. The defending NCAA champion Badgers were expected to walk over the smaller school, but the Yellowjackets led 6-5 after two periods.
Nervous about the outcome during the intermission, Johnson dispatched Gwozdecky to find some of the team's top-line players who had been held out of the game.
"And I knew exactly where all those guys were," Gwozdecky said. "They were all in the beer garden. So I went down there, and I said, 'Guys, look, the Hawk wants you guys to suit up for the third period.' And they looked at me. I said, 'Look, I'm not kidding you. He just told me this.'"
At least Dave Pay got into uniform, according to the following day's stories. The Badgers took the lead in the third, gave up a tying goal, then won 8-7 in overtime on a Peter Scamurra goal.
"But you see the different sides of Bob: the promoter, the marketing guy, but also the guy who has really competitive juices, who is not going to leave any stone unturned in order to give himself a better chance to win the game," Gwozdecky said.