The reasons why Troy Fumagalli is a great football player are the same reasons he is one of the most difficult players to photograph.
The senior tight end pull the ball in quickly to protect it from defenders and runs with his head down to plow through them − his face is rarely visible to the camera. His routes often require him to turn back toward the quarterback (with his back to photographers). Don't count on him needing to make a thrilling dive towards your lens. That's why his dramatic tumble into the end zone during the third quarter against Utah State was so welcome. 
TROY FUMAGALLI, TIGHT END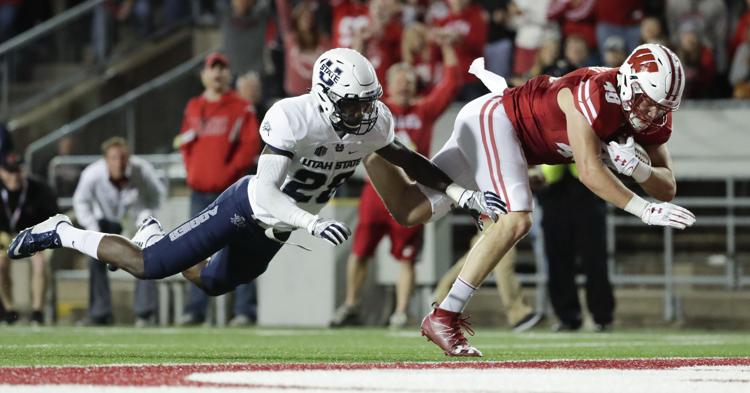 Year: Senior
Height: 6-6
Weight: 248 
Hometown: Aurora, Ill.
2017 stats: 43 catches, 516 receiving yards, 4 receiving touchdowns
Notable: Fumagalli can become the first tight end to lead Wisconsin in catches and receiving yards since Lance Kendricks in 2010.
Fumagalli can't hang on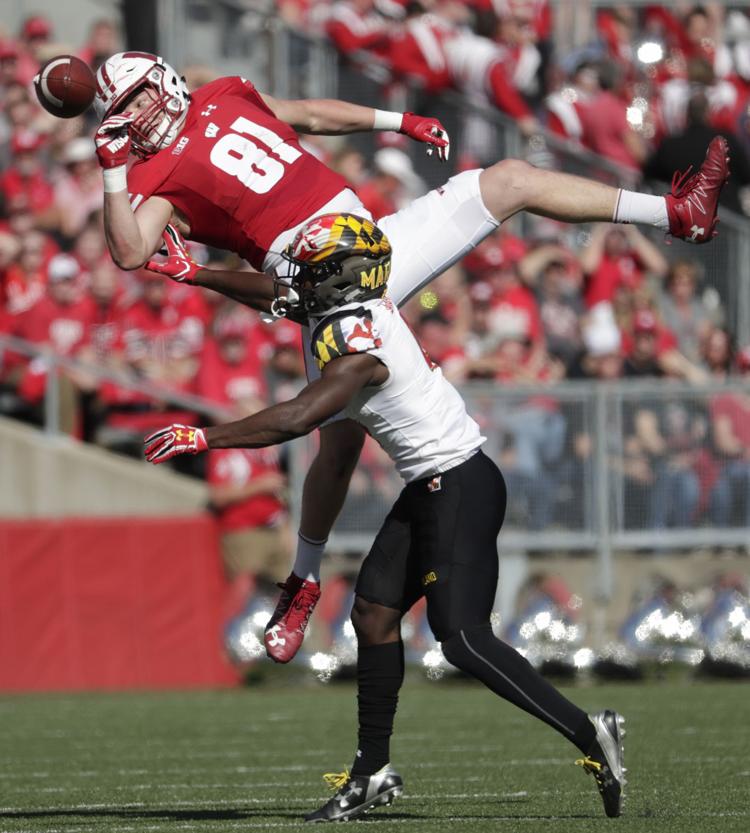 Fumagalli snags pass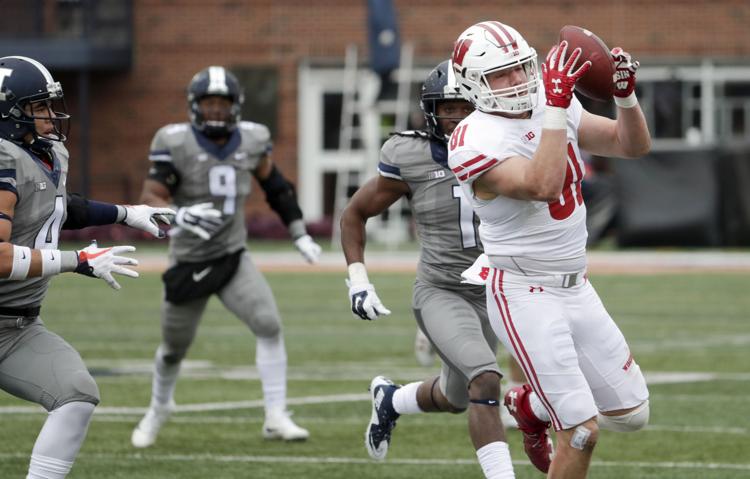 Fumagalli picks up first down