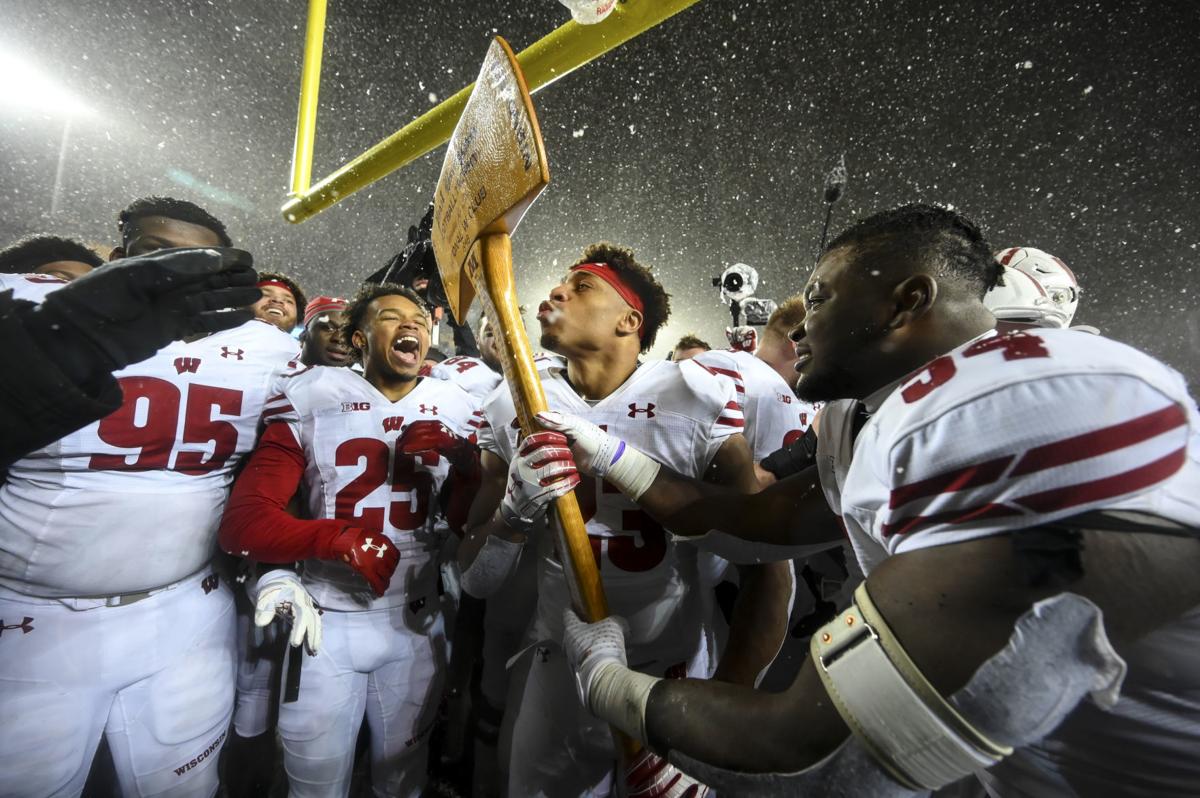 MINNEAPOLIS — Chris Orr doesn't take it lightly when he believes he's been disrespected.
University of Wisconsin's senior linebacker made no bones about how he believed Minnesota mishandled their year with Paul Bunyan's Axe, a time Orr and his Badgers teammates ended emphatically with Saturday's 38-17 win at TCF Bank Stadium.
Orr said he believed the Gophers treated the Axe like a "toy" and didn't honor it properly. On top of a dominating performance in which the Badgers held Minnesota 19 points below their season average point total, Orr and a group of teammates stood at midfield and used the Axe as an oar, mocking Minnesota coach P.J. Fleck's "Row the Boat" mantra.
"We just felt like they disrespected the Axe by renting it out to people, having it where anybody and everybody can touch it. It means more than that. To people who have played in this game for a very long time, it means more than that. It's not just a little commodity that you can just rent out for money or try to make a profit off of it. I feel like that was disrespectful. They didn't honor the players that came before," Orr said.
"We felt like it was disrespectful for them to do that, so it was a little disrespect back."
The victory secures not only Paul Bunyan's Axe for the Badgers, but also the Big Ten West Division title and a berth into next week's Big Ten Championship Game. 
Orr and Fleck had a back-and-forth last week when Fleck ended his news conference with "Boiler Up," before the Badgers kicked off against Purdue.
"Ha. Ha. Ha," Orr said flatly last week after UW beat the Boilermakers.
He was more enthusiastic when he described his feelings toward Minnesota's handling of the Axe. But he also said he understood why the Gophers did what they did.
"They haven't had it for a while. There were likes classes of Minnesota football players that have never seen the Axe unless they took a visit to Madison. I guess I understand they had to take advantage of it while they could. They held it in captivity for a while. It was time to get it back," Orr said.
"They didn't know what it looked like with their own two eyes, unless they Googled it or something. I understand why they were doing so much, but that was definitely disrespectful to the people that played in the games before."
Hintze takes over as kicker
Senior Zach Hintze assumed the place-kicking duties for the Badgers against Minnesota, replacing sophomore Collin Larsh. Hintze, who made a 62-yard field goal against Purdue, made a 28-yard kick to put UW on the board in the middle of the second quarter on Saturday, and he went 5 of 5 on point-after tries.
Hintze — who has been the kickoff specialist all season — said he didn't know he was going to be placekicking until pregame warmups.
"I had taken a majority of the reps in practice during the week, but Larsh and I were unsure of who was going to go until I was told before the game," Hintze said.
UW coach Paul Chryst said that Hintze has been "doing some really good stuff" and decided to go with him.
Kicking conditions weren't ideal, as on-and-off snowfall and swirling winds persisted throughout the game.
"The hardest part is being able to see. I'm from Wisconsin, I'm a pretty good cold-weather kicker, but once you lose visual of the uprights, it makes it a little tougher," Hintze said.
Hintze said he hopes to be the starter moving forward, with the Big Ten Championship Game against Ohio State and a bowl game left in UW's season.
"I hope so," he said. "It's hard to argue with 100 percent."
Quick answer
UW made a pair of big plays in response to Minnesota's attempt to climb back into the game in the second half. When the Gophers made a field goal in the third quarter to pull within 17-10, UW executed a reverse on the ensuing kick return, getting the offense set up at the Minnesota 39 after Isaac Guerendo's 49-yard run.
The Badgers scored two plays later on Kendric Pryor's 26-yard, end-around run
From the infirmary
Senior guard David Moorman and senior receiver A.J. Taylor were injured against the Gophers.
Moorman suffered a left leg injury on the second drive of the game and didn't return, while Taylor hurt his right leg in the second quarter. Both players were on the field when the Badgers celebrated with the Axe, but Taylor was seen leaving the locker room on crutches.
Chryst said he was happy with the way sophomore Kayden Lyles filled in for Moorman.
Minnesota also dealt with an injury on its offensive line. Right tackle Daniel Faalele was hurt in the first half and did not return. Fleck said the Gophers had a number of packages designed to have six linemen on the field, but Faalele's injury prevented them from utilizing those plays.
---
Photos: Wisconsin Badgers take back Paul Bunyan's Axe from Minnesota Golden Gophers
Badgers 38, Golden Gophers 17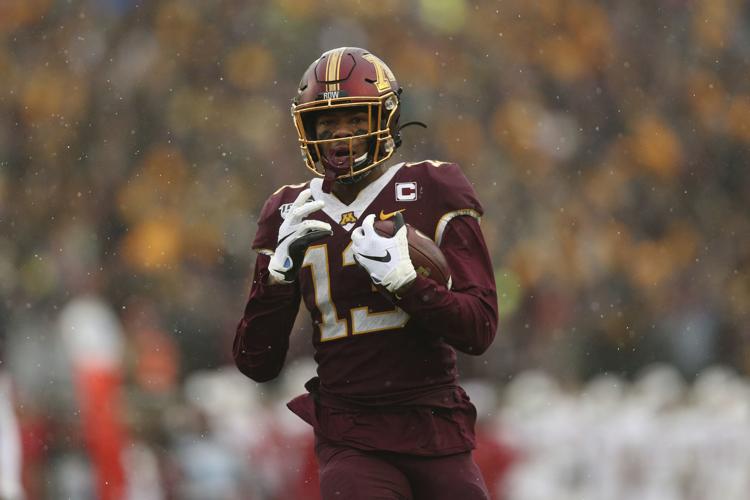 Badgers 38, Golden Gophers 17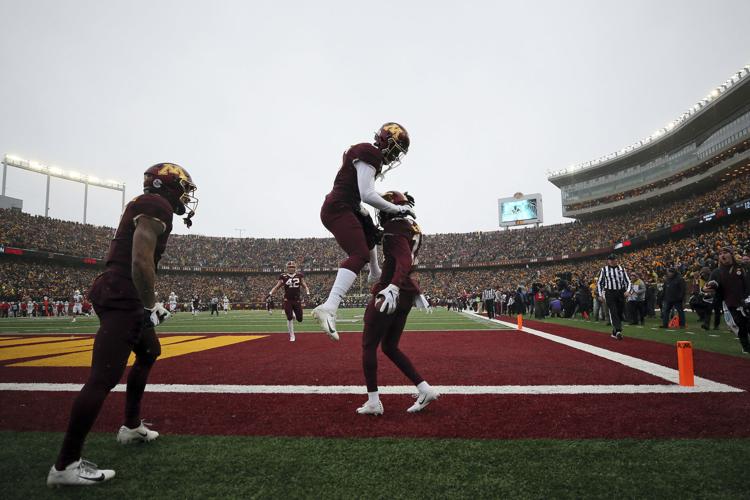 Badgers 38, Golden Gophers 17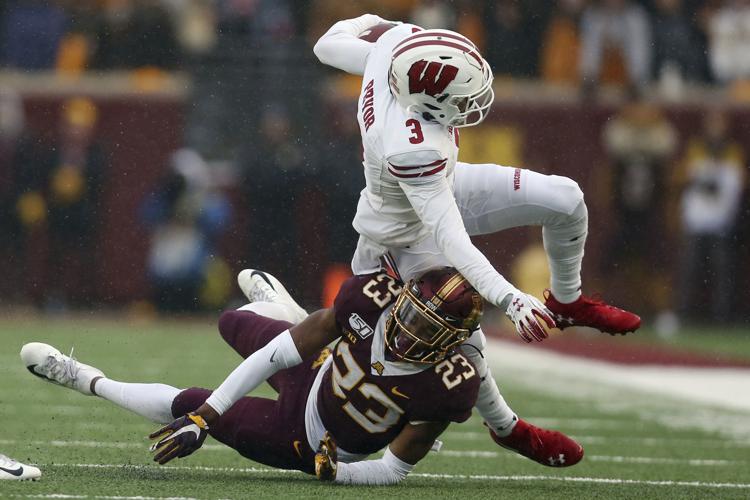 Badgers 38, Golden Gophers 17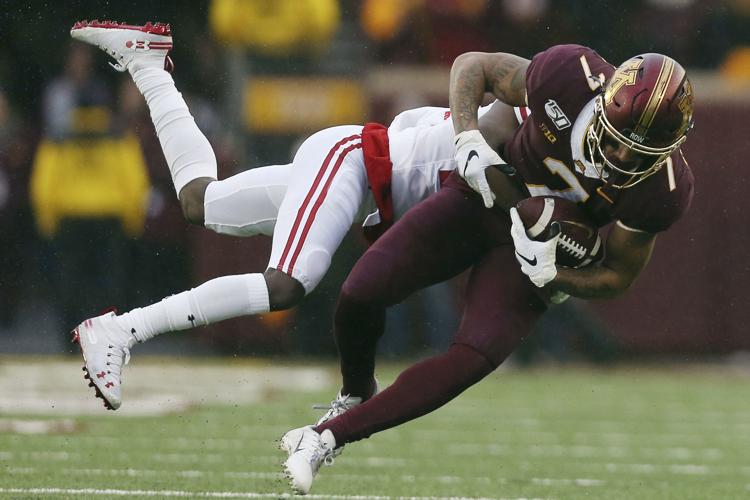 Badgers 38, Golden Gophers 17
Badgers 38, Golden Gophers 17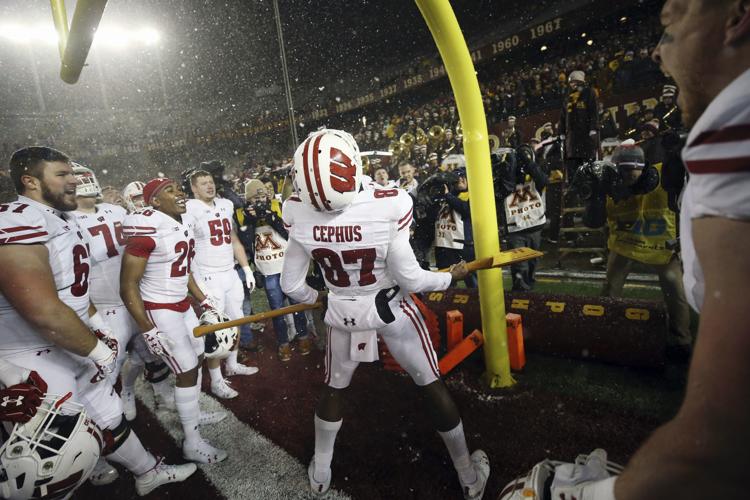 Badgers 38, Golden Gophers 17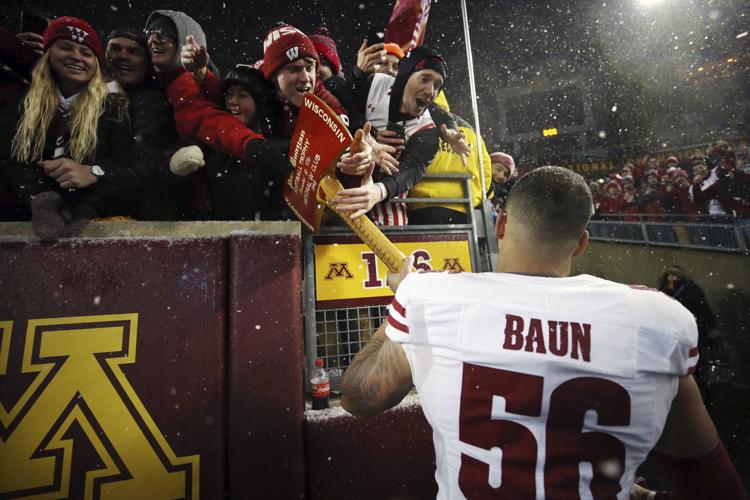 Badgers 38, Golden Gophers 17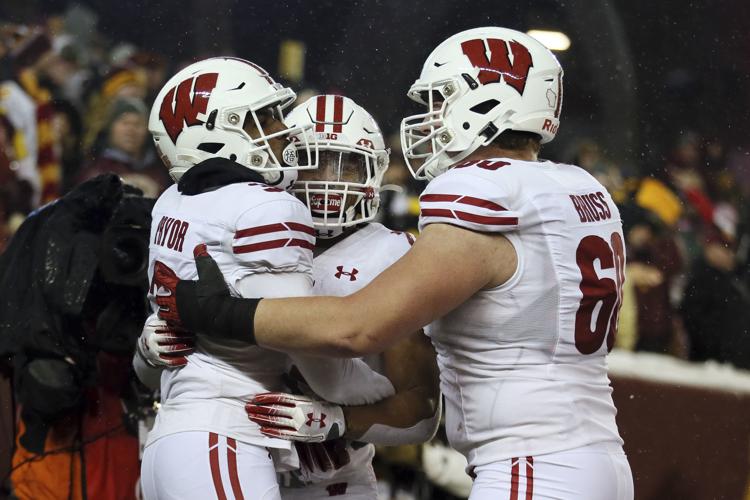 Badgers 38, Golden Gophers 17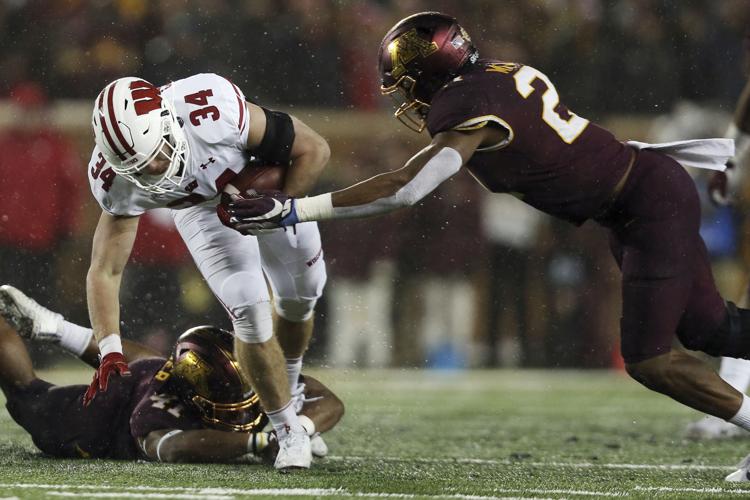 Badgers 38, Golden Gophers 17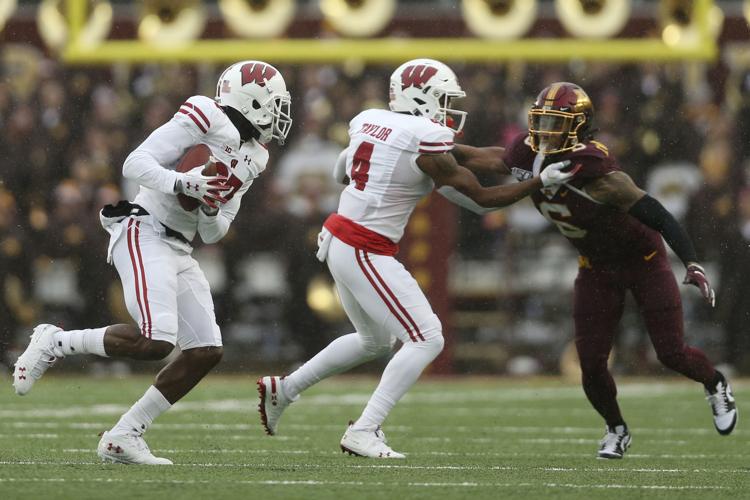 Badgers 38, Golden Gophers 17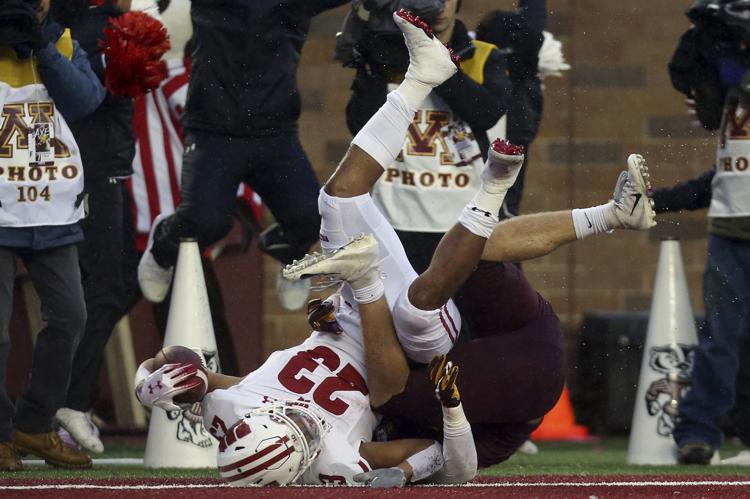 Badgers 38, Golden Gophers 17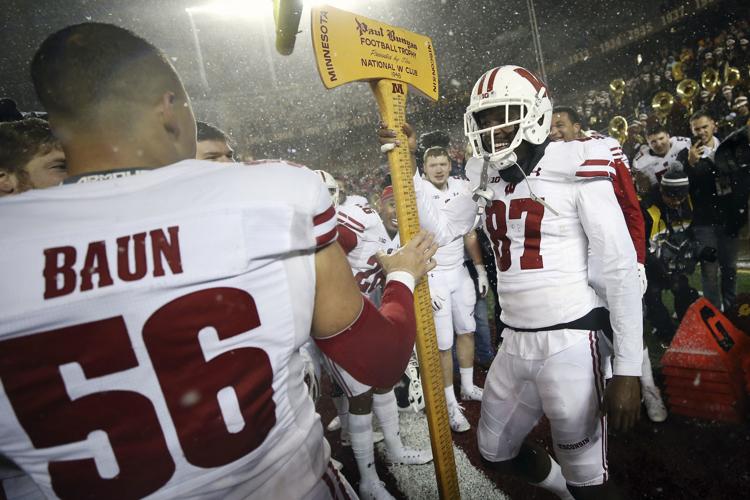 Badgers 38, Golden Gophers 17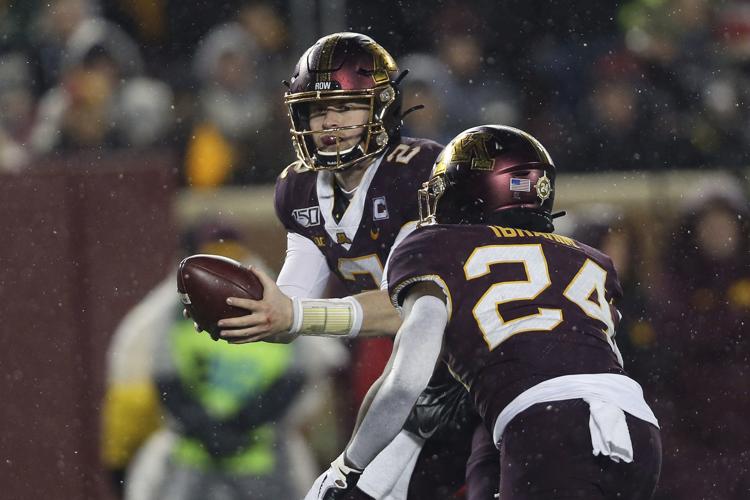 Badgers 38, Golden Gophers 17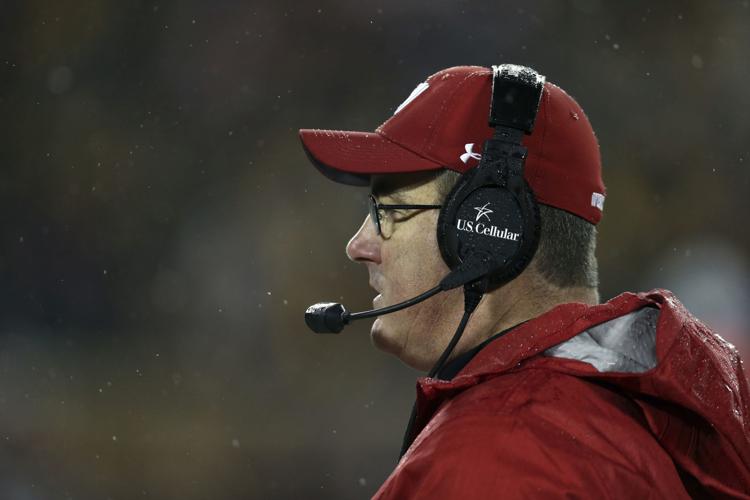 Badgers 38, Golden Gophers 17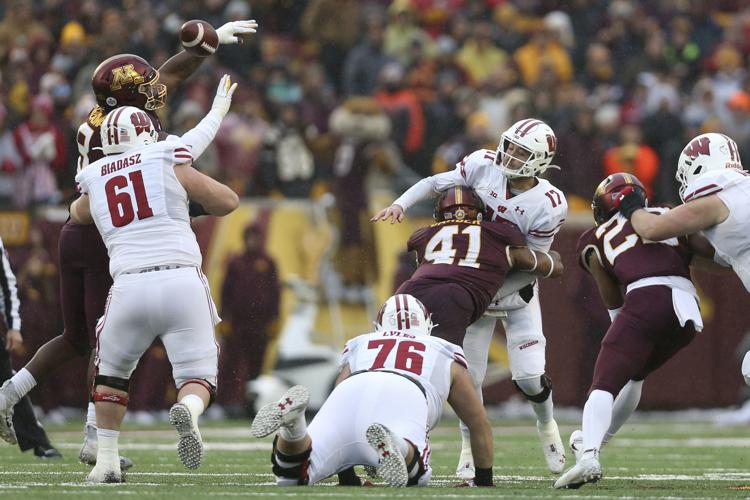 Badgers 38, Golden Gophers 17
Be the first to know
Get local news delivered to your inbox!