In the days leading up to the start of the University of Wisconsin's spring football practice on March 26, State Journal beat reporter Jason Galloway will preview each of UW's position groups. Today, in Part 8 of an 11-part series, he breaks down the Badgers' tight ends.
PROJECTED DEPTH CHART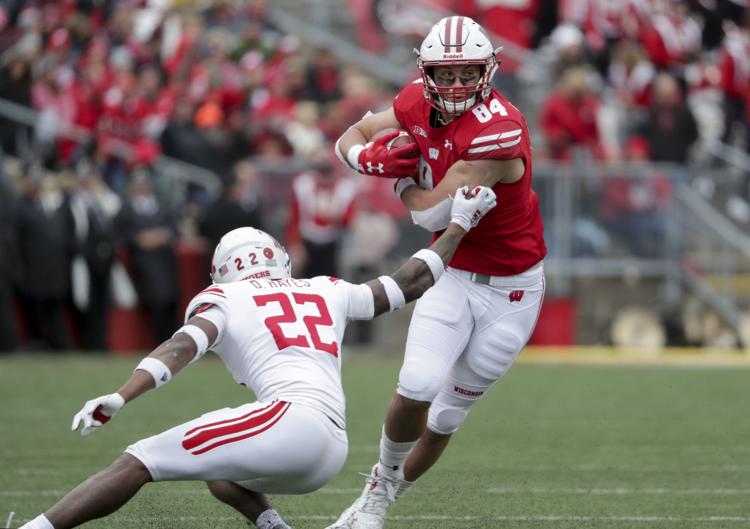 1. Jake Ferguson (above), So.
2. Luke Benzschawel, Jr.
THE REST
**Kyle Penniston, Sr.
Gabe Lloyd, Jr.
Jack Eschenbach, R-Fr.
Cormac Sampson, R-Fr.
*Hayden Rucci, Fr.
*Clay Cundiff, Fr.
*Not enrolled for spring semester
**Entered NCAA transfer portal
WHO LEFT?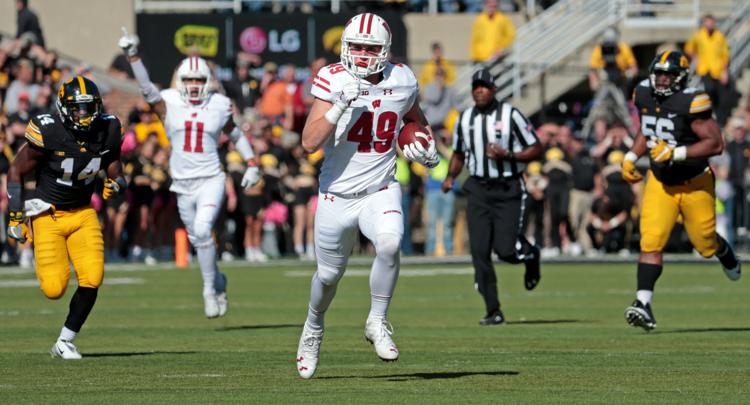 Zander Neuville's departure would be a big loss for the group, but the Badgers spent almost the entirety of last year without him as well. UW's best blocking tight end suffered a season-ending knee injury during practice early in the year — after he had already been limited by an ankle injury he suffered in Week 3 against BYU.
Kyle Penniston (above) entered the NCAA transfer portal in January, meaning he'll likely play out his final season of eligibility elsewhere.
2018 PERFORMANCE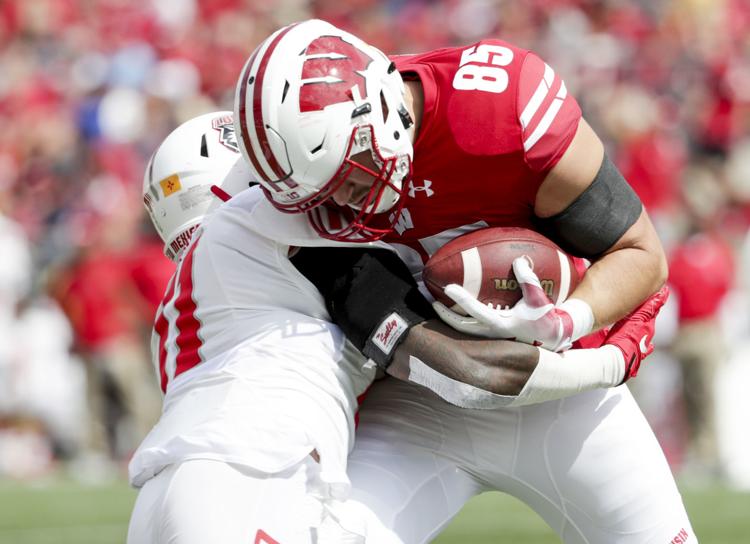 With Zander Neuville (above) out, the position experienced some issues in the run game early in the season but eventually stabilized in that area.
Jake Ferguson's breakout season was just what the Badgers needed at tight end after the departure of Troy Fumagalli. The redshirt freshman ranked second on the team with 36 receptions and 456 receiving yards — not far off from typical Fumagalli numbers — and improved his blocking as the year progressed.
Luke Benzschawel's snaps increased in the second half of the year, cutting into Kyle Penniston's playing time, and even started three of the last five games.
WHAT TO EXPECT IN 2019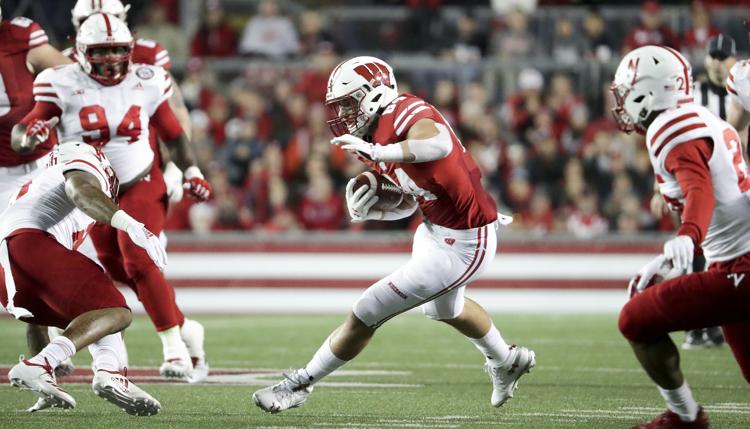 Jake Ferguson (above) and Luke Benzschawel appear to be the definite top two. Ferguson could emerge into an even more dangerous weapon in the passing game, while Benzschawel's strength is blocking.
Gabe Lloyd saw just 18 snaps at tight end over three games last year, per Pro Football Focus, but could compete for a regular spot in three-tight end sets.
Kyle Penniston's absence hurts the Badgers' depth, making it more possible one of the true freshmen — Hayden Rucci or Clay Cundiff — could factor in at some point.
NAME TO WATCH
Albeit for only one game, Cormac Sampson was one of the 13 true freshmen who saw the field last season.
With the position potentially wide open after Jake Ferguson and Luke Benzschawel, the high three-star prospect shouldn't be forgotten among candidates to take over that next spot for an offense that regularly uses three tight ends.
BOTTOM LINE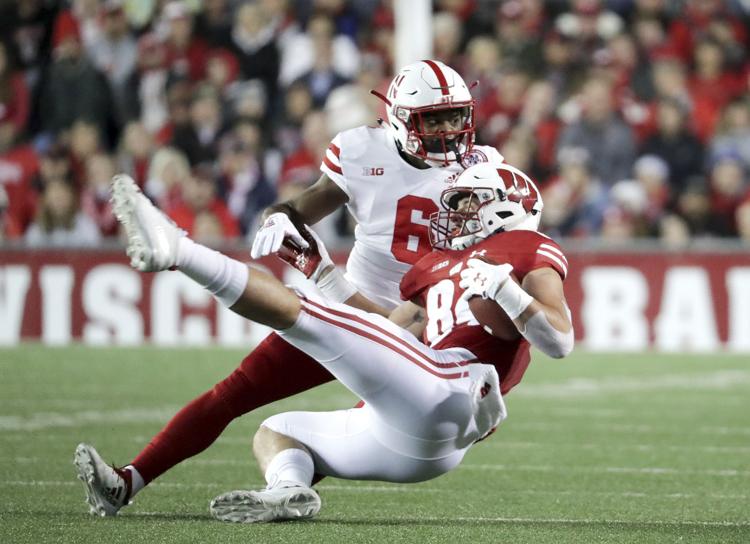 The group remains short on experienced blockers in the run game, but Jake Ferguson (above) has the potential to become the top target in the passing game and emerge as one of the Big Ten's best tight ends.