Wisconsin Badgers spring football preview — specialists
In the days leading up to the start of the University of Wisconsin's spring football practice on March 26, State Journal beat reporter Jason Galloway will preview each of UW's position groups. Today, in Part 6 of an 11-part series, he breaks down the Badgers' specialists.
PROJECTED DEPTH CHART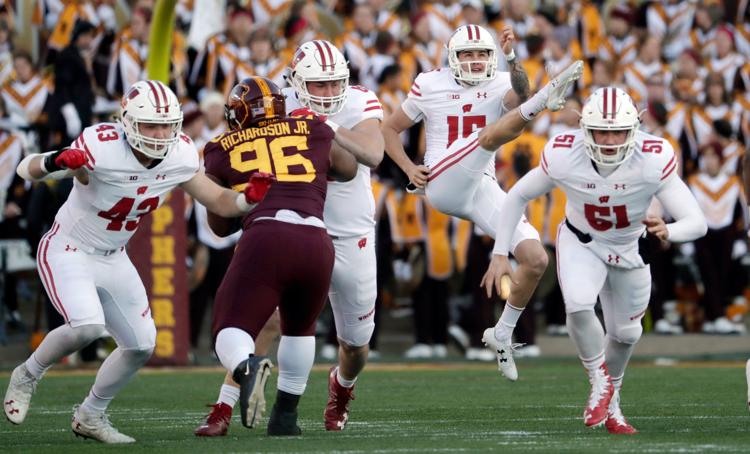 Kicker:
Punter:
1. Anthony Lotti (above), Sr.
Long snapper:
Kickoffs:
THE REST
P Conor Schlichting, R-Fr.
*Not enrolled for spring semester
WHO LEFT?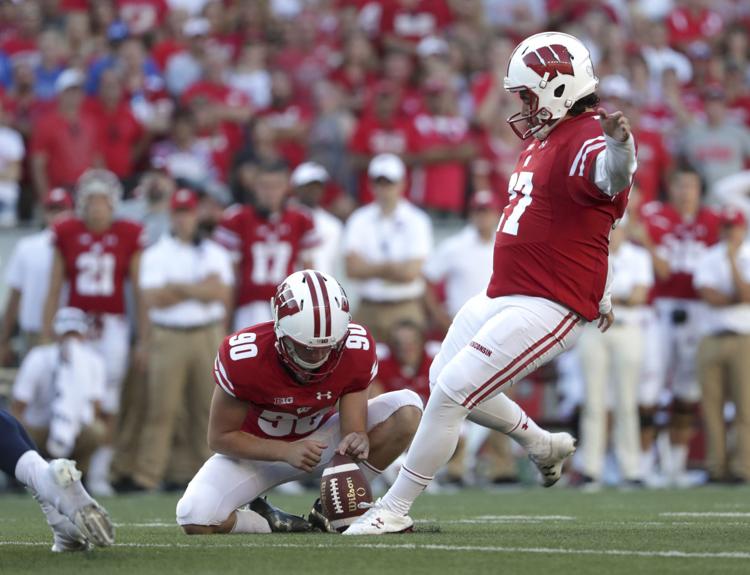 UW must finally find a long-term replacement for four-year starting kicker Rafael Gaglianone (above), who set a new program record with 70 career field goals and ranks fifth in Badgers history with a 76.1 field goal percentage.
Reserve punter and kickoff specialist P.J. Rosowski also graduated.
2018 PERFORMANCE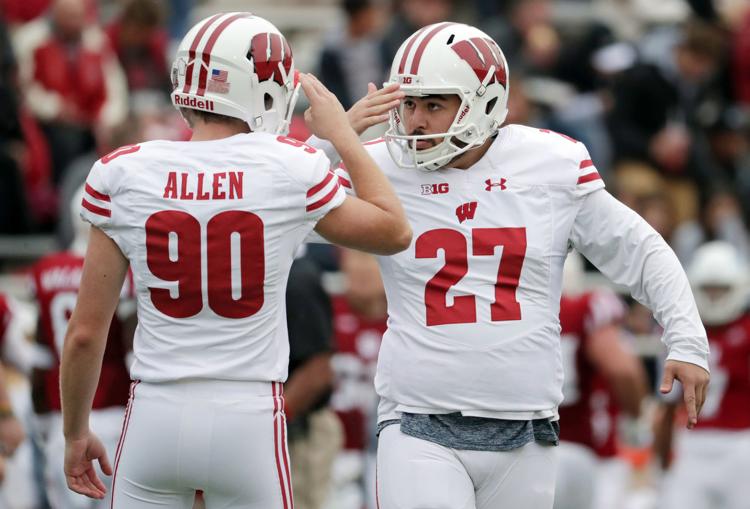 The Badgers' special teams struggled at times in 2018. Even Rafael Gaglianone (above right), who missed a game-tying kick in UW's shocking loss to BYU in Week 3, converted on just 10 of 17 field goals.
Anthony Lotti and Connor Allen (above left) battled for punting duties throughout the year. Lotti handled punts for the first seven games. Allen then took over for the next five before Lotti punted against Miami in the Pinstripe Bowl. Lotti finished with an average of 38.6 yards over 32 punts, while Allen's 22 tries went for an average of 37.5 yards.
Zach Hintze continued to be an elite option on kickoffs. His 81.8 touchback percentage ranked seventh nationally and easily first in the Big Ten.
WHAT TO EXPECT IN 2019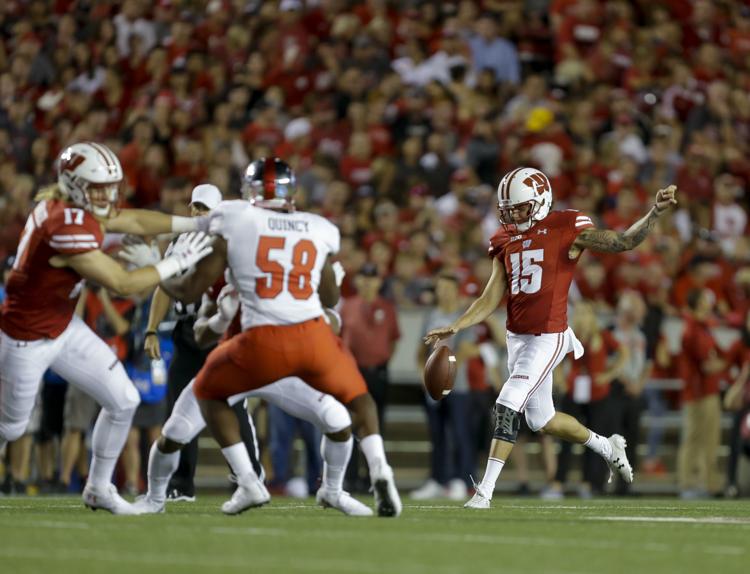 Anthony Lotti (above) and Connor Allen, now both seniors, could compete for the starting punter job once more. They'll try to improve the Badgers' 38.11 punting average that ranked 13th in the Big Ten and 116th among FBS teams last season.
Collin Larsh looked impressive throughout last year's fall camp and could be ready for a solid season replacing Rafael Gaglianone.
Zach Hintze has a huge leg and could challenge Larsh. He'll likely at least continue handling long field goals and kickoffs as a senior.
NAME TO WATCH
Kohl's kicking ranked Blake Wilcox in the top five nationally among both kickers and punters for the 2019 recruiting class.
His most likely outcome this year is a redshirt, but he could provide some added competition and depth to either position before potentially challenging for a starting role in 2020.
BOTTOM LINE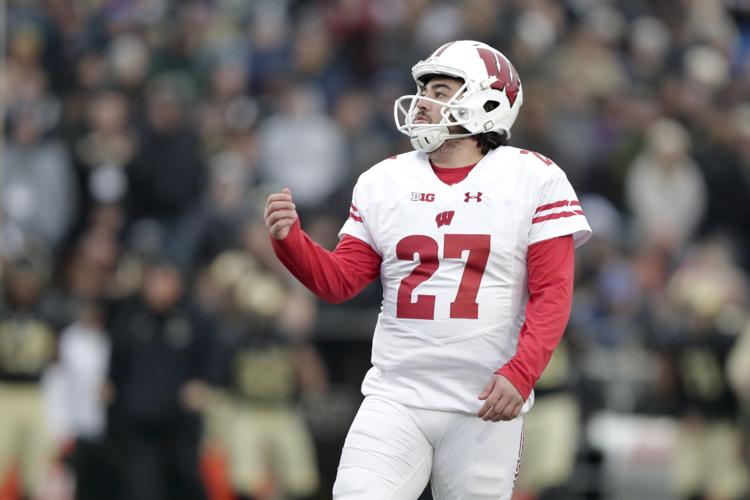 Even without Rafael Gaglianone (above), UW's specialists have the potential to improve this year after a disappointing 2018 season.