In the days leading up to the start of the University of Wisconsin's spring football practice on March 26, State Journal beat reporter Jason Galloway will preview each of UW's position groups. Today, in Part 4 of an 11-part series, he breaks down the Badgers' outside linebackers.
PROJECTED DEPTH CHART
1. Zack Baun (above), Sr., and Tyler Johnson, Sr.
2. Noah Burks, Jr., and Christian Bell, Jr.
THE REST
Paul Jackson, Sr.
Hegeman Tiedt, Jr.
Izayah Green-May, So.
Jaylan Franklin, R-Fr.
Mason Platter, R-Fr.
Marty Strey, R-Fr.
Spencer Lytle, Fr.
*Skyler Meyers, Fr.
*Tatum Grass, Fr.
*Not enrolled for spring semester
WHO LEFT?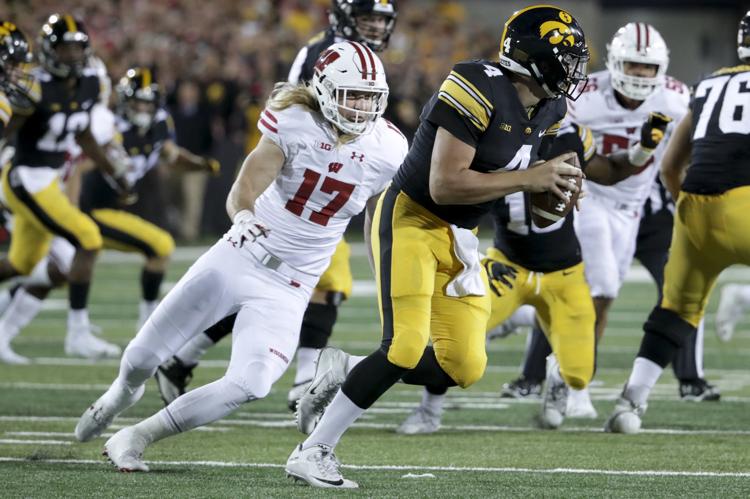 UW's best pass rusher, Andrew Van Ginkel, won't return.
An ankle injury hampered the senior for much of last season, and the Badgers struggled to apply consistent pressure on opposing quarterbacks when he wasn't healthy.
2018 PERFORMANCE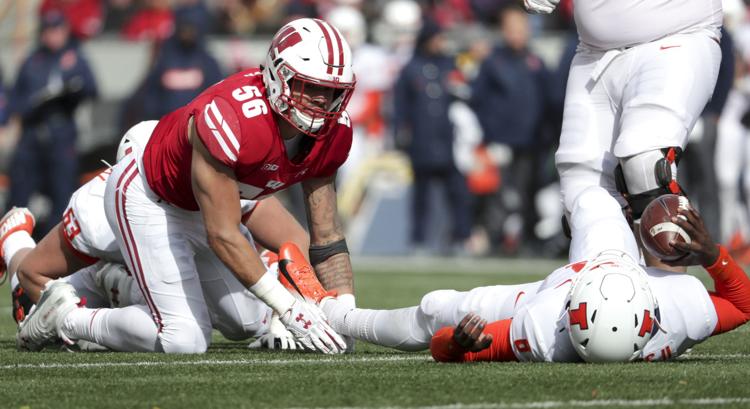 It was a transition year for UW's outside linebackers in 2018 after replacing Leon Jacobs, Garret Dooley and position coach Tim Tibesar.
The group adjusted to new techniques against the run under new coach Bobby April and didn't posses the pass-rushing depth that the position produced in recent seasons.
Injuries slowed down Andrew Van Ginkel and Tyler Johnson, although Zack Baun (above), who missed the 2017 season with a foot injury, showed noticeable improvement from August to December.
WHAT TO EXPECT IN 2019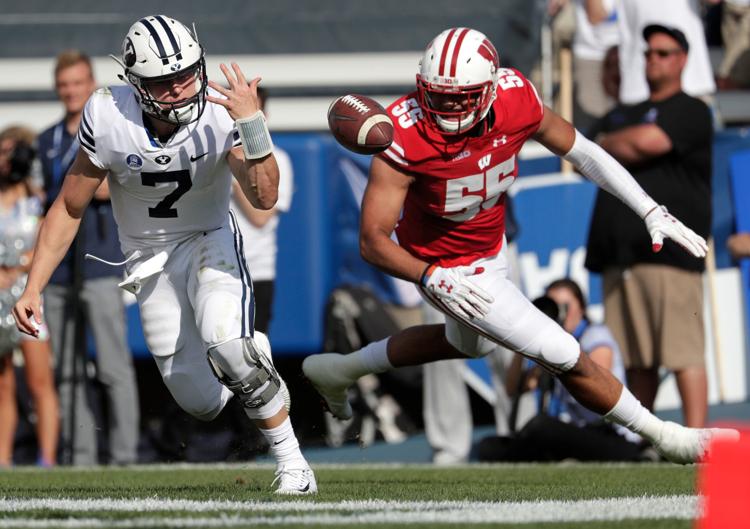 Zack Baun takes over as the top man at outside linebacker and enters 2019 as a breakout candidate after a solid end to last season.
Tyler Johnson could be in line for a bounce-back year as a senior, while Noah Burks and Christian Bell (above) will hope to show more consistency and become a part of the regular rotation.
The Badgers also have a few young players capable of pushing their way into the two-deep — perhaps the most notable being Izayah Green-May and Jaylan Franklin, two names defensive coordinator Jim Leonhard mentioned when asked about young players who impressed him during bowl-prep practices.
NAME TO WATCH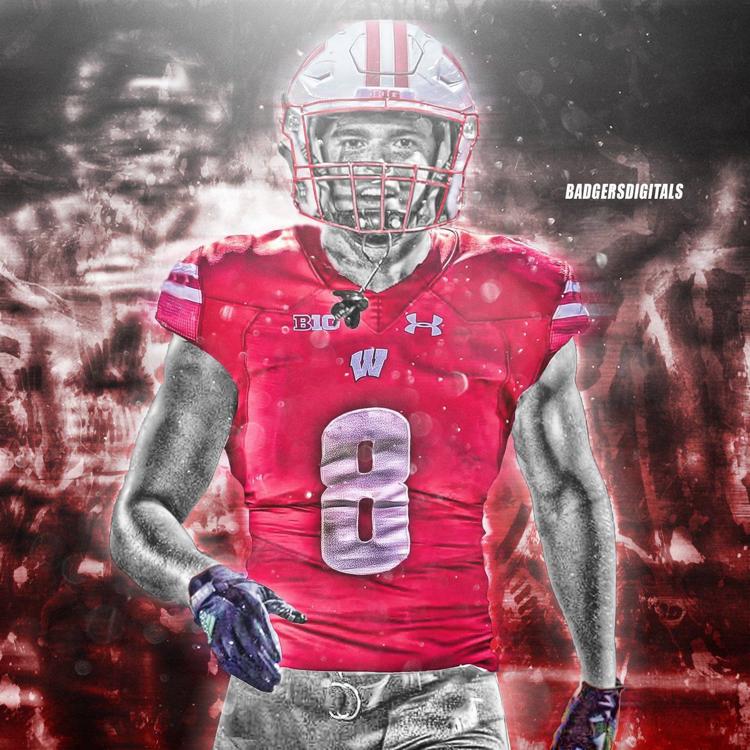 Keep an eye on Spencer Lytle, who shouldn't be ruled out from contributing in some form as a true freshman.
He was one of three scholarship players to enroll in January and ranked among the top players in UW's 2019 recruiting class.
BOTTOM LINE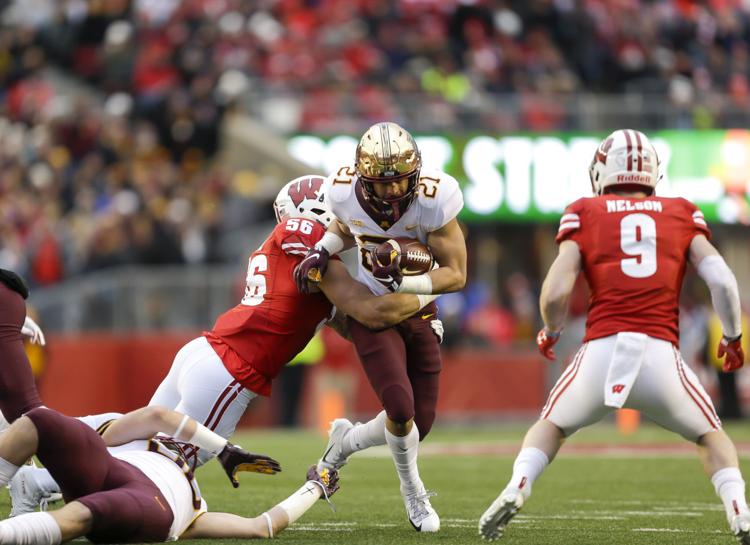 The Badgers must improve their pass rush and find depth at the position beyond Zack Baun (above). There are plenty of candidates but none with much meaningful game experience.