In the days leading up to the start of the University of Wisconsin's spring football practice on March 26, State Journal beat reporter Jason Galloway will preview each of UW's position groups. Today, in Part 3 of an 11-part series, he breaks down the Badgers' inside linebackers.
PROJECTED DEPTH CHART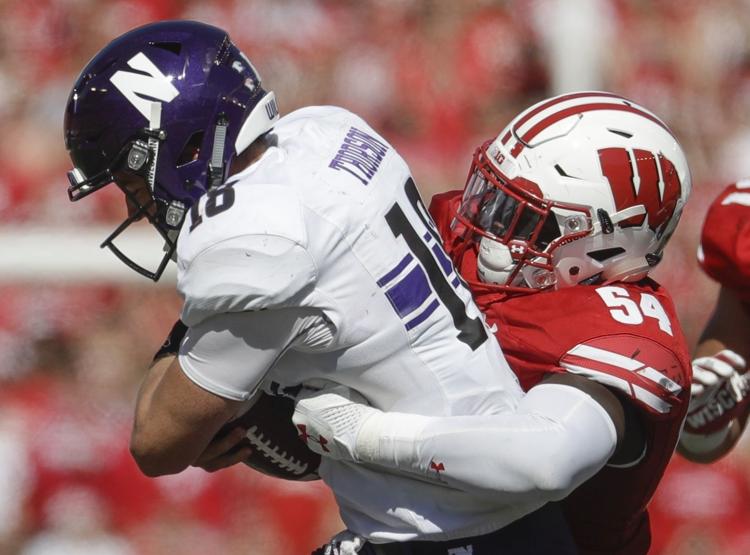 1. Chris Orr (above), Sr., and Jack Sanborn, So.
2. Griffin Grady, Jr., and Mike Maskalunas, Jr.
THE REST
Ethan Cesarz, So.
Jacob Heyroth, R-Fr.
Leo Chenal, Fr.
*Maema Njongmeta, Fr.
*Jackson Kollath, Fr.
*Not enrolled for spring semester
WHO LEFT?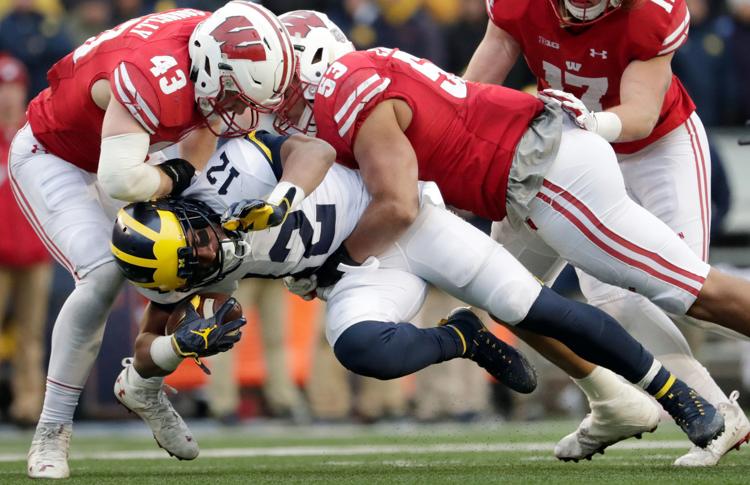 Four-year starter T.J. Edwards (above right) and Butkus Award semifinalist Ryan Connelly (above left) perhaps the Badgers' best two defensive players last season, are off to the NFL.
The two combined for 202 tackles last season and could prove to be among the most difficult UW departures to replace.
2018 PERFORMANCE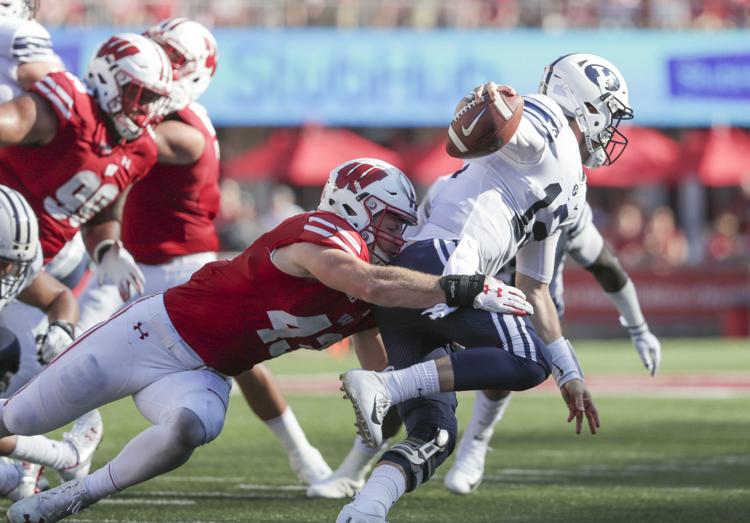 After a couple early season hiccups, the Badgers' inside linebackers dominated for much of the year. Connelly (above) enjoyed perhaps his best season despite fighting through torn abs since the summer. Edwards went on a tear over the second half by recording 72 tackles in UW's last six games.
Orr served as an over-qualified backup, while Sanborn, a true freshman, gained valuable experience after earning the fourth spot at the position early in the season.
WHAT TO EXPECT IN 2019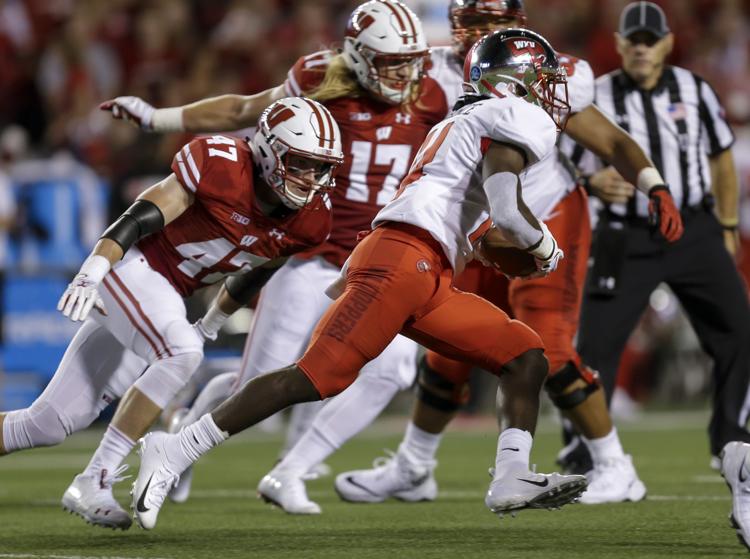 It may not be feasible to truly replace Edwards and Connelly, but Orr and Sanborn may be talented enough to minimize the blow. Orr's started 16 games during his career, and Sanborn ranked as the highest-rated recruit in the Badgers' 2018 recruiting class.
Grady (above left) and Maskalunas have shown some promise in limited playing time and could be ready for bigger contributions as juniors.
NAME TO WATCH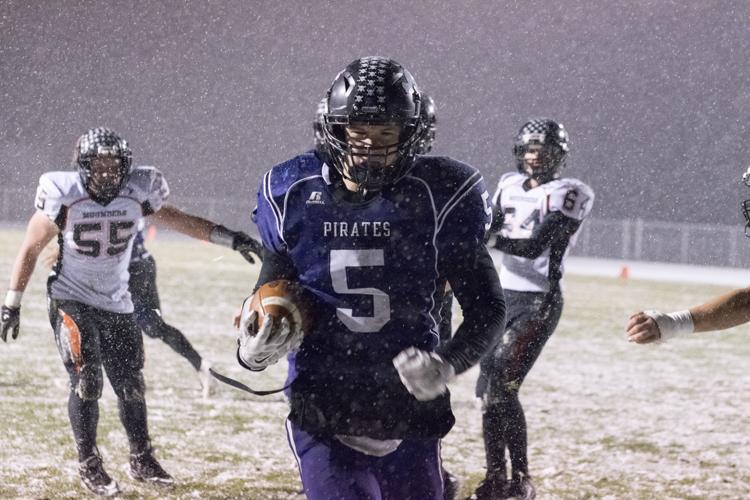 Leo Chenal (above), an early enrollee, could also factor in if he impresses this offseason. His brother, John Chenal, walked on at UW last year and could compete for snaps at fullback.
Leo Chenal was the first to commit to the Badgers' 2019 class and likely already possesses the size and strength to compete at the Division-I level.
BOTTOM LINE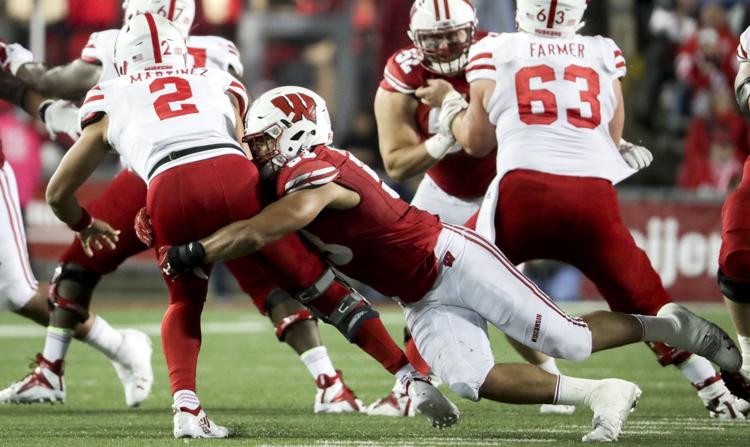 The Badgers still have the personnel to be quite good at inside linebacker again this season, but don't expect them to maintain the level of the past two years without Edwards (above) and Connelly.