In the days leading up to the start of the University of Wisconsin's spring football practice on March 26, State Journal beat reporter Jason Galloway will preview each of UW's position groups. Today, in Part 5 of an 11-part series, he breaks down the Badgers' defensive line.
PROJECTED DEPTH CHART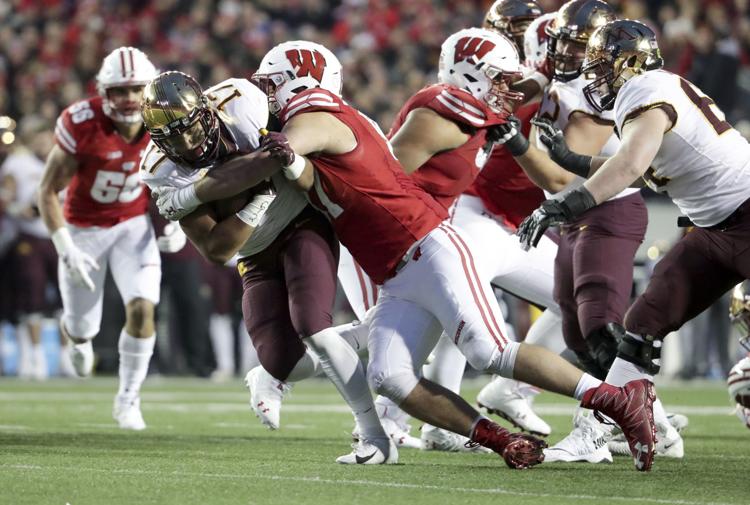 Defensive end:
1. Isaiahh Loudermilk (above), Jr., and Garrett Rand, Jr.
2. Matt Henningsen, So., and David Pfaff, Sr.
Nose tackle:
1. Bryson Williams, So.
2. Gunnar Roberge, Sr.
THE REST
Defensive end:
Kraig Howe, Sr.
Michael Balistreri, So.
Aaron Vopal, So.
Boyd Dietzen, R-Fr.
C.J. Goetz, R-Fr.
Isaiah Mullens, R-Fr.
*Rodas Johnson, Fr.
Nose tackle:
*Keeanu Benton, Fr.
*Gio Paez, Fr.
*Not enrolled for spring semester
WHO LEFT?
Four-year starting nose tackle Olive Sagapolu (above) leaves after a season in which he developed into the Badgers' most valuable asset on the defensive line.
Before missing the final five games with a dislocated shoulder, Sagapolu provided more versatility than in past years by playing more snaps on passing downs.
Every defensive end on the roster returns.
2018 PERFORMANCE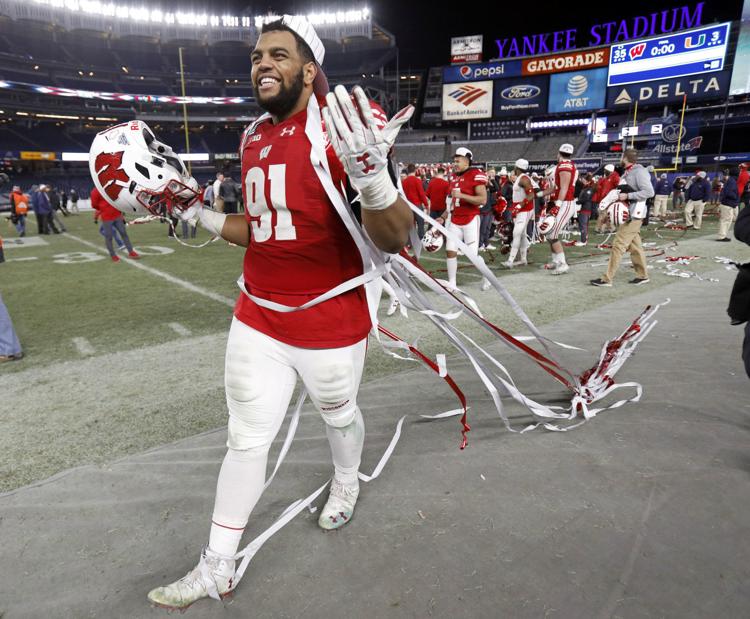 An already inexperienced group began the season without both starters at defensive end. Garrett Rand tore his Achilles during the summer, and a knee injury led to a slow start for Isaiahh Loudermilk — creating to a difficult situation for a position already missing three quality senior defensive ends from the year before.
The lack of depth forced redshirt freshman Kayden Lyles to move from offensive line to defensive end and start immediately. UW also threw redshirt freshman walk-on Matt Henningsen into the fire, handing him a heavy load of snaps from Game 1.
Olive Sagapolu's late-season absence did help Bryson Williams (above) gain some much-needed experience before likely taking over a starting role in 2019.
WHAT TO EXPECT IN 2019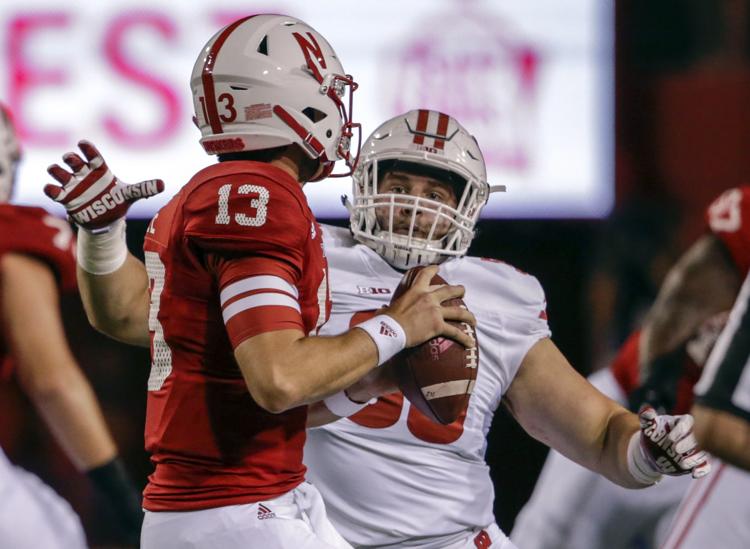 The return of Garrett Rand (above), likely a very limited participant this spring, could make a huge difference for the Badgers' defensive line. Out of necessity, the junior played his first two seasons at UW as a nose tackle, although end may be his more natural position.
Kayden Lyles moved back to offensive line after the season, but the experience Matt Henningsen gained last season should help him become a valuable depth piece this year. His 573 snaps in 2018 were 205 more than any other UW defensive lineman, per Pro Football Focus.
David Pfaff earned more reps later in the season and will hope to put it all together as a senior, while Aaron Vopal, Kraig Howe or Isaiah Mullens could certainly fight for playing time at end as well.
Don't be surprised if one of the true freshmen — Keeanu Benton or Gio Paez — competes for the No. 2 job at nose tackle this fall.
NAME TO WATCH
Last spring, the coaching staff spoke about giving Isaiah Mullens (right) an opportunity to compete immediately when he arrived on campus last summer.
He ultimately didn't see the field last season, but defensive coordinator Jim Leonhard named Mullens as one of the young defensive players who impressed during bowl-prep practices in December. With a full offseason ahead of him, perhaps he could fight for playing time as a redshirt freshman.
BOTTOM LINE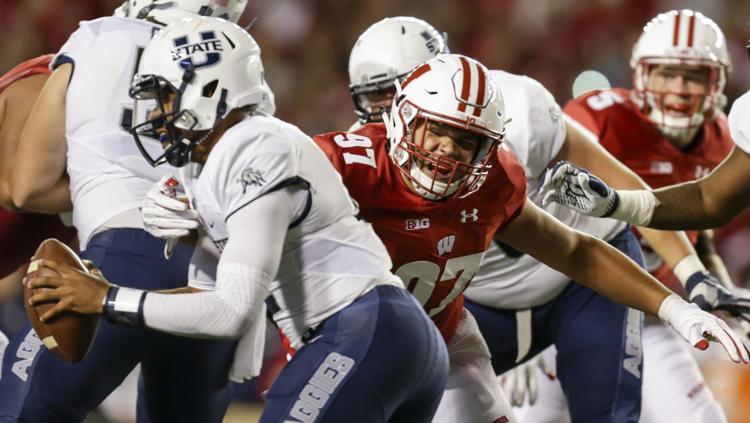 If Garrett Rand and Isaiahh Loudermilk (above) remain healthy, the Badgers could be looking at a much deeper and more experienced defensive line than they fielded in 2018.