The stands at Camp Randall Stadium will likely be full the next time "Jump Around" plays over the speaker system.
University of Wisconsin officials announced Wednesday that sporting events will have full capacity after being restricted to only players and coaches' families last season due to COVID-19. Officials also announced key dates regarding ticket sales for football games.
"We are thrilled to be able to welcome fans back to our venues beginning this fall," UW athletic director Barry Alvarez said in a statement. "The thought of 80,000 fans in Camp Randall Stadium on a Saturday or a packed Field House cheering on the volleyball team on a Friday night gives me chills."
UW's decision comes as COVID-19 case counts decline in Wisconsin and follows a pattern set by the state's professional teams. UW isn't planning to require masks at events but will follow CDC guidelines regarding face coverings.
"We've missed the energy of our fans so much," said Chris McIntosh, who will succeed Alvarez as AD on July 1. "To be able to sit here in late June and look forward to full capacity in the fall is tremendously exciting. I'm ecstatic for our fans, our student-athletes and our staff."
Group ticket requests for football games must be made between now and July 1, while general public season tickets and three-game ticket packs go on sale at 8:30 a.m. July 12. Single-game tickets for both home and away games go on sale at 8:30 a.m. July 20. All tickets will be electronically delivered this season.
UW, which budgeted for $27.6 million in football ticket revenue in 2021, opens the season against Penn State at 11 a.m. Sept. 4 at Camp Randall Stadium.
Officials have been planning to be at full capacity — 80,321 — for months.
"If we're going to spend the time to plan for something, let's plan for bringing a ruckus back into Camp Randall and bringing our fan base back," McIntosh said in February.
Undergraduate student tickets for all classes are sold out, per UW.
UW also has Big Ten home games scheduled against Michigan, Iowa, Northwestern and Nebraska as well as non-conference games against Eastern Michigan and Army. Games against Michigan, Nebraska and Iowa have been among the most-attended events at Camp Randall in the past 15 years.
---
A game-by-game look at the Badgers' 2021 football schedule
WEEK 1: vs. Penn State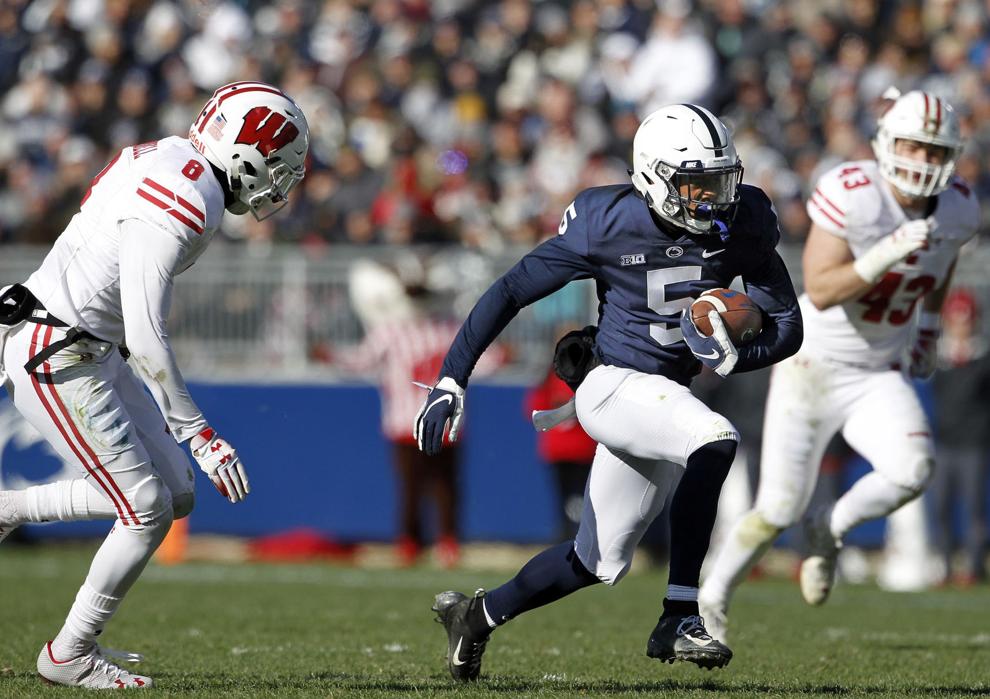 Date: 11 a.m. Sept. 4 on FOX
All-time series: UW trails 9-10
Last meeting: UW lost 22-10 in 2018
Key returner: WR Jahan Dotson posted five games of over 100 yards receiving and was a catalyst of the team's four-game winning streak to end last season.
Note: The Nittany Lions' losing season last year was their first under coach James Franklin and the program's second since 2004.
WEEK 2: vs. Eastern Michigan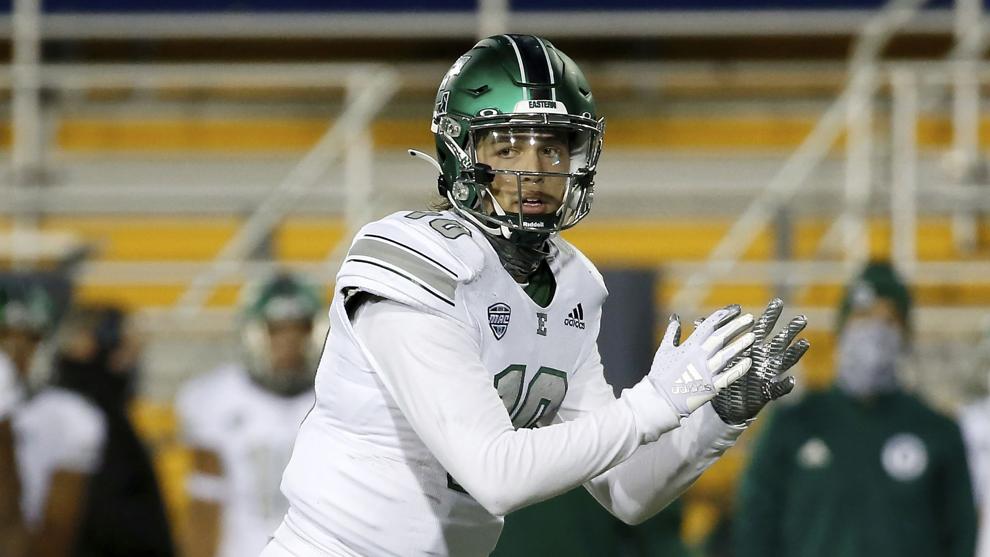 Date: 6 p.m. Sept. 11 on FS1
All-time series: UW leads 3-0
Last meeting: UW won 24-3 in 1996
Key returner: QB Preston Hutchinson averaged 277 yards per game last season.
Note: The Eagles have had two winning seasons since 2010.
WEEK 3: vs. Notre Dame (Soldier Field, Chicago)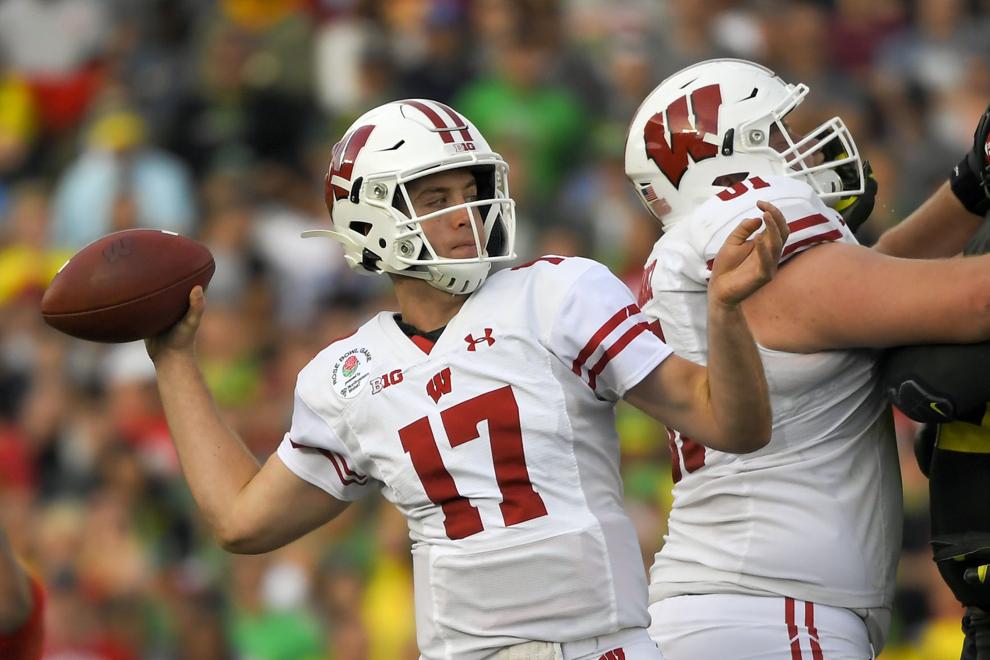 Date: 11 a.m. Sept. 26 on FOX
All-time series: UW trails 6-8-2
Last meeting: UW lost 31-7 in 1964
Key returner: Safety Kyle Hamilton, who led the Irish in tackles, had six pass breakups last season.
Note: Former Badgers QB Jack Coan will be in the running to be the starting QB for the Irish after transferring this winter.
WEEK 4: vs. Michigan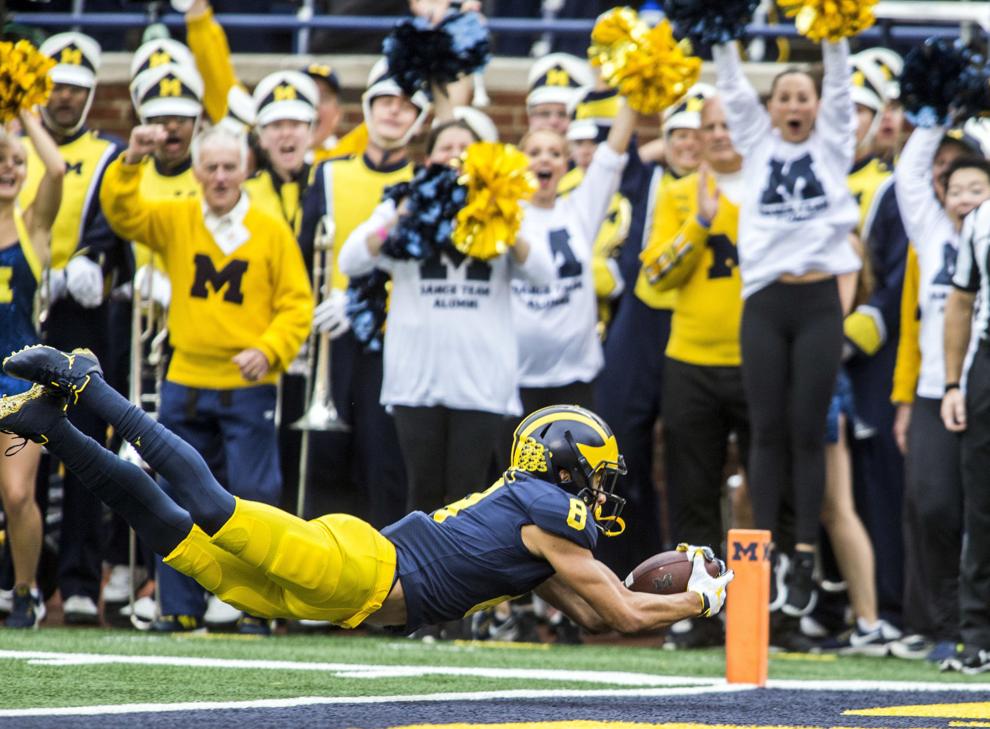 All-time series: UW trails 17-51-1
Last meeting: UW won 49-11 on Nov. 14, 2020
Key returner: WR Ronnie Bell was a bright spot on an offense that struggled with inconsistent quarterback play.
Note: Despite the Wolverines' 2-4 season, the program extended the contract of coach Jim Harbaugh and posted the second-best recruiting class in the conference.
WEEK 5: at Illinois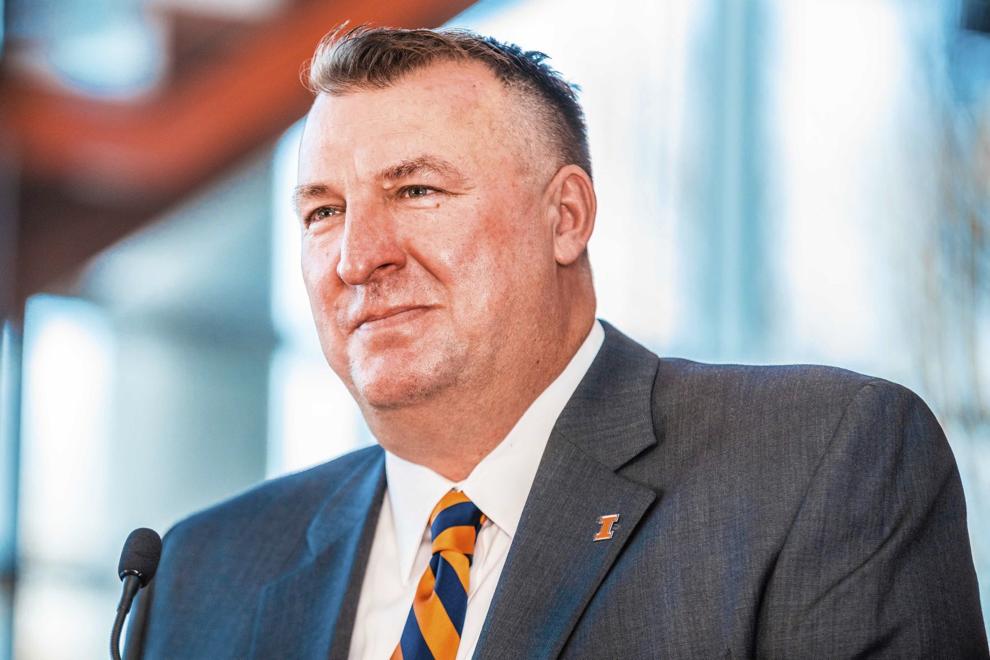 Date: 2:30 or 3 p.m. Oct. 9
All-time series: UW leads 43-37-7
Last meeting: UW won 45-7 on Oct. 23, 2020
Key returner: QB Brandon Peters, who gives the Illini some stability under center while they adjust to a new coaching staff. The Illini are looking to bounce back from a tough 2020 that included a COVID-19 diagnosis.
Note: First-year coach Bret Bielema, the former UW coach, has said he envisions a three-man front for the defense, a major shift that already has prompted the transfer of DE Owen Carney Jr.
WEEK 6: vs. Army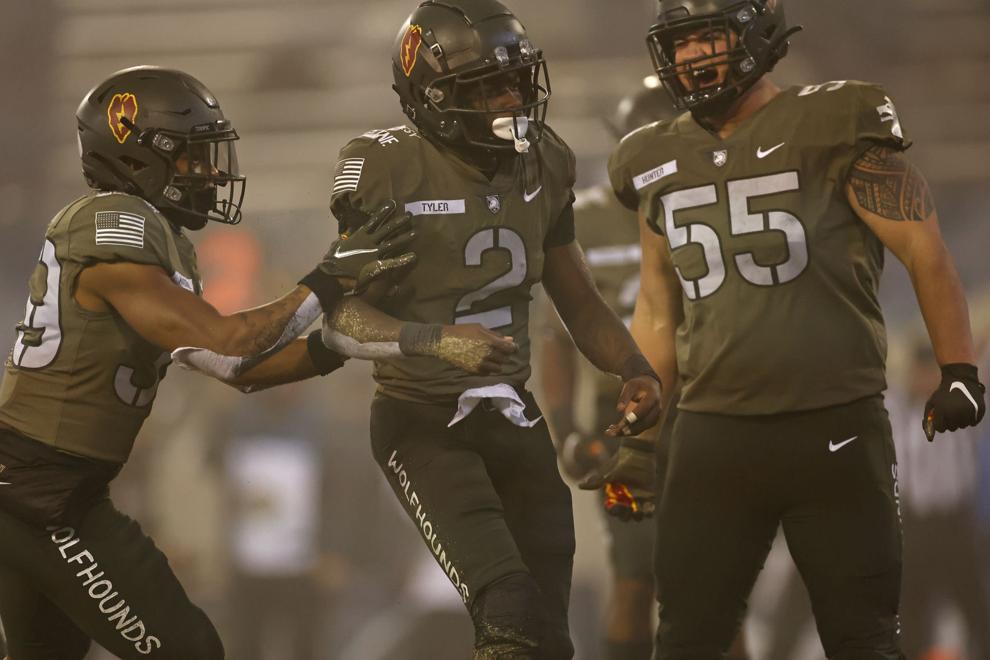 All-time series: First meeting
Key returner: QB Tyhier Tyler (above) led the Black Knights in rushing (578 yards) despite only playing in seven of their 12 games.
Note: This could be a difficult test for the Badgers, preparing for a triple-option attack in the middle of the conference season.
WEEK 7: at Purdue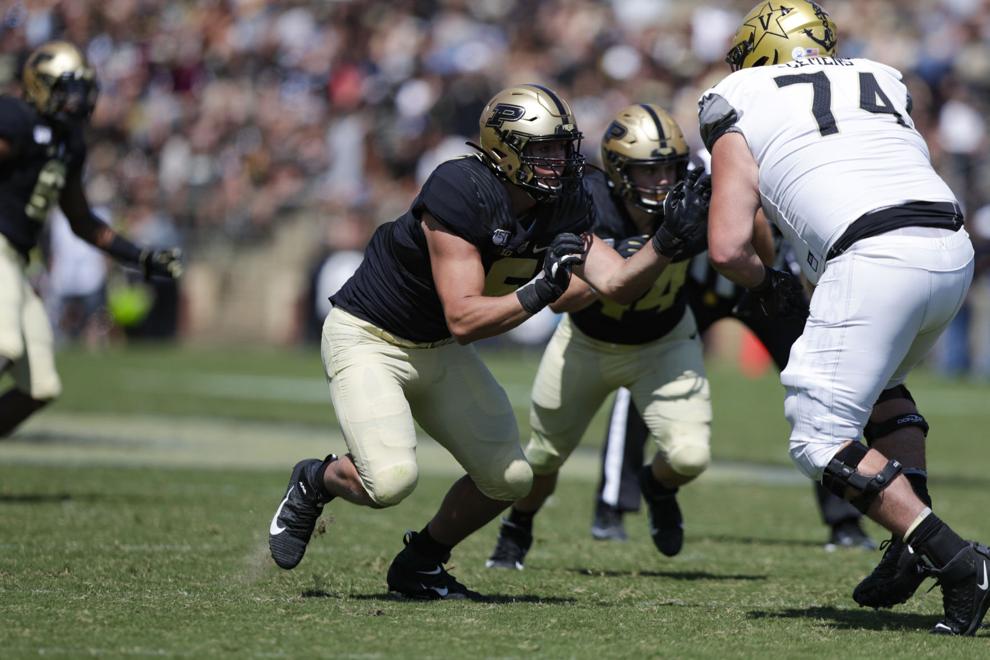 All-time series: UW leads 50-29-8
Last meeting: UW won 45-24 in 2019
Key returner: DE George Karlaftis (above), who was sidelined by injuries last season, is a potential game-wrecker off the edge. He helped land his younger brother Yanni Karlaftis, a four-star OLB who is the highest-ranked player in Purdue's class and was considering UW.
Note: Last season's game was canceled due to UW's COVID-19 outbreak, but the Badgers haven't lost to Purdue since 2003.
WEEK 8: vs. Iowa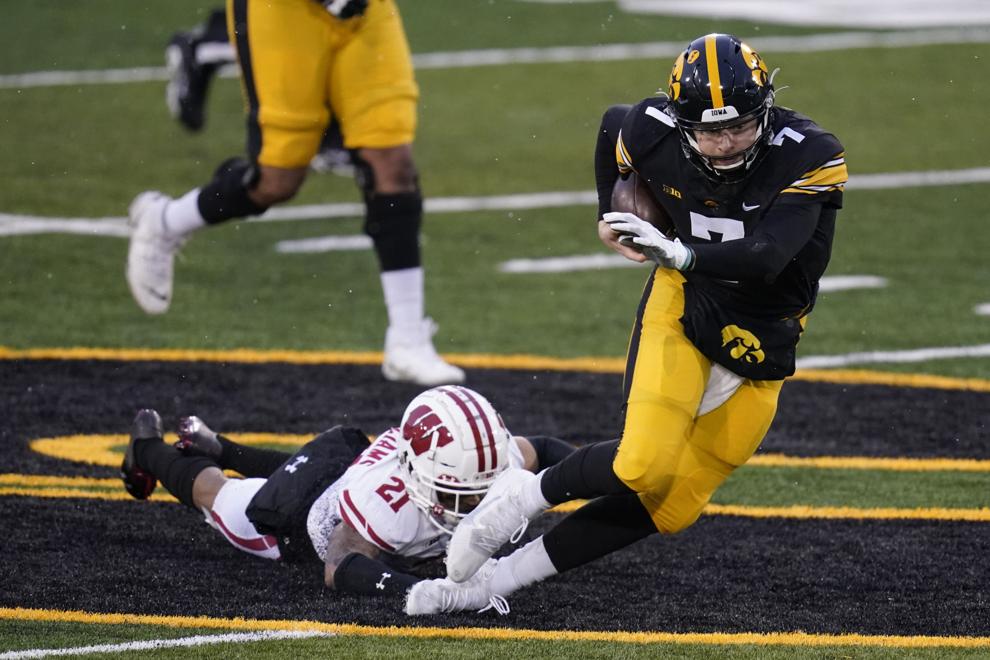 All-time series: UW leads 48-44-2
Last meeting: UW lost 28-7 on Dec. 12, 2020
Key returner: QB Spencer Petras made strides in first year as a starter, but with defense losing studs up front and the offense losing playmaker Ihmir Smith-Marsette, Petras will be asked to do more.
Note: Iowa's win over the Badgers at Kinnick Stadium was just their second in the rivalry since 2010.
Week 9: at Rutgers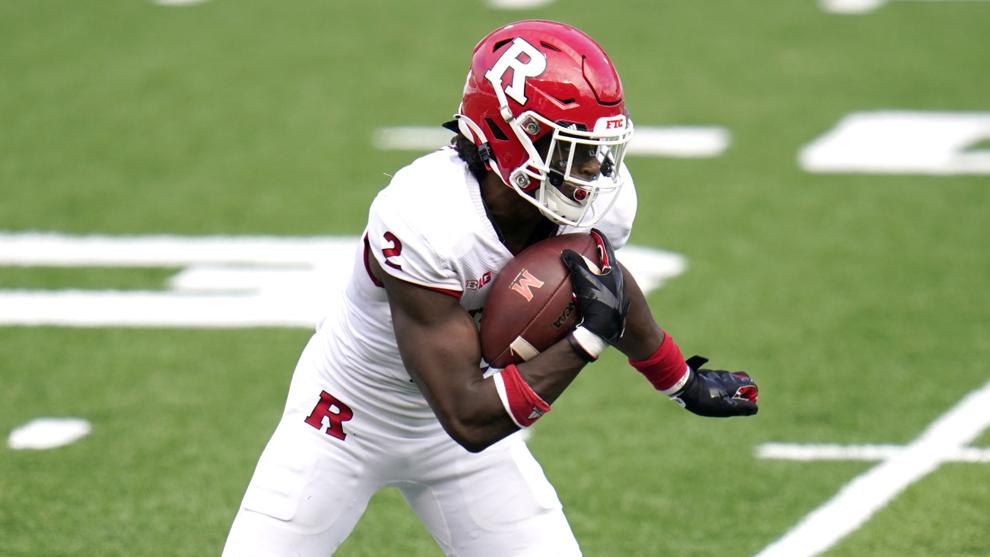 All-time series: UW leads 3-0
Last meeting: UW won 31-17 in 2018
Key returner: WR/KR Aron Cruickshank (above) — who transferred from UW last season — provided a number of big plays in the return game en route to winning the league's returner of the year award and was the team's second-leading receiver.
Note: UW has only surrendered 27 points in three matchups against the Scarlet Knights.
WEEK 10: vs. Northwestern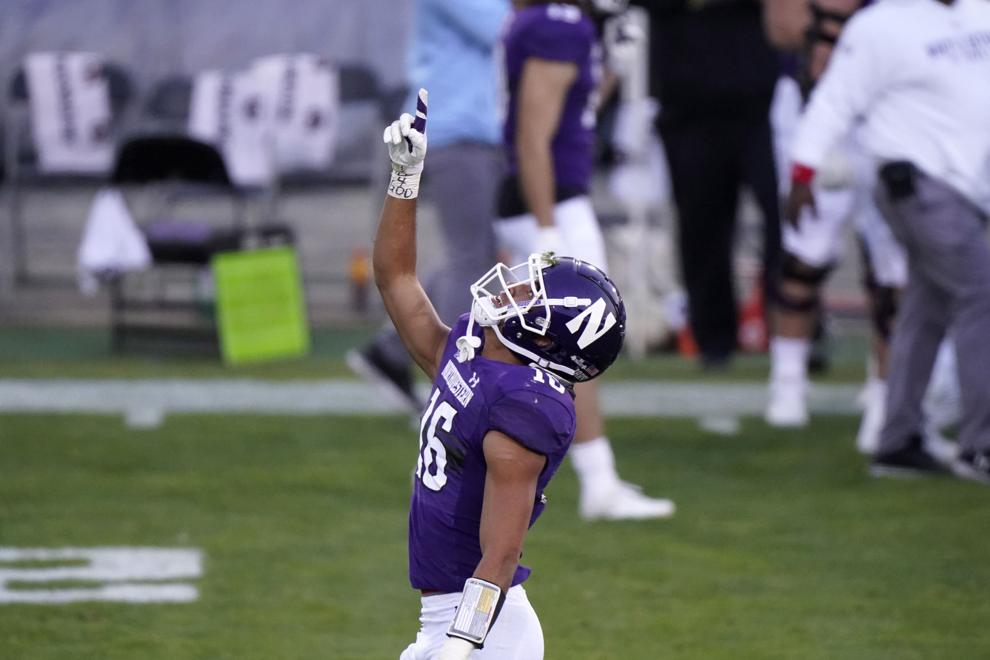 All-time series: UW leads 60-37-5
Last meeting: UW lost 17-7 on Nov. 21, 2020
Key returner: Safety Brandon Joseph (above) earned All-American honors as a freshman after tallying six interceptions, eight pass breakups and 56 total tackles.
Note: Longtime defensive coordinator Mike Hankwitz — a former assistant coach at UW — retired after last season.
WEEK 11: vs. Nebraska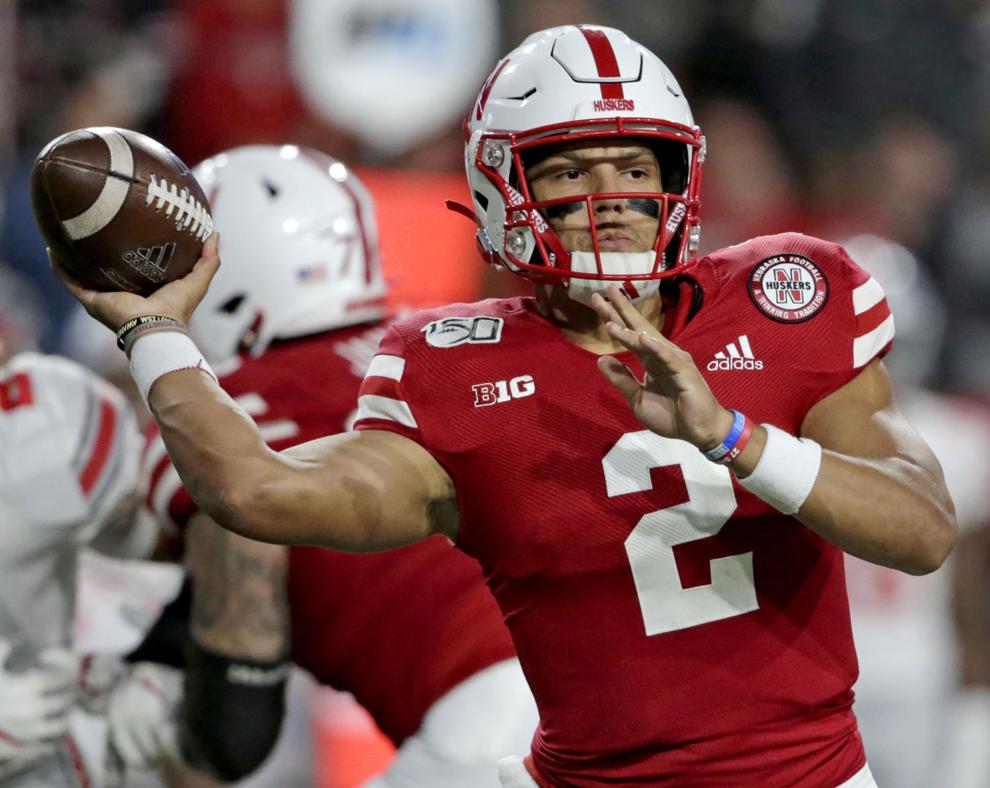 All-time series: UW leads 10-4
Last meeting: UW won 37-21 in 2019
Key returner: QB Adrian Martinez (above), who battled for his position with Luke McCaffrey last season, comes into the season as the presumed starter after McCaffrey announced he was transferring.
Note: UW has an 18-point average margin of victory over Nebraska in its seven-game win streak over the Huskers.
WEEK 12: at Minnesota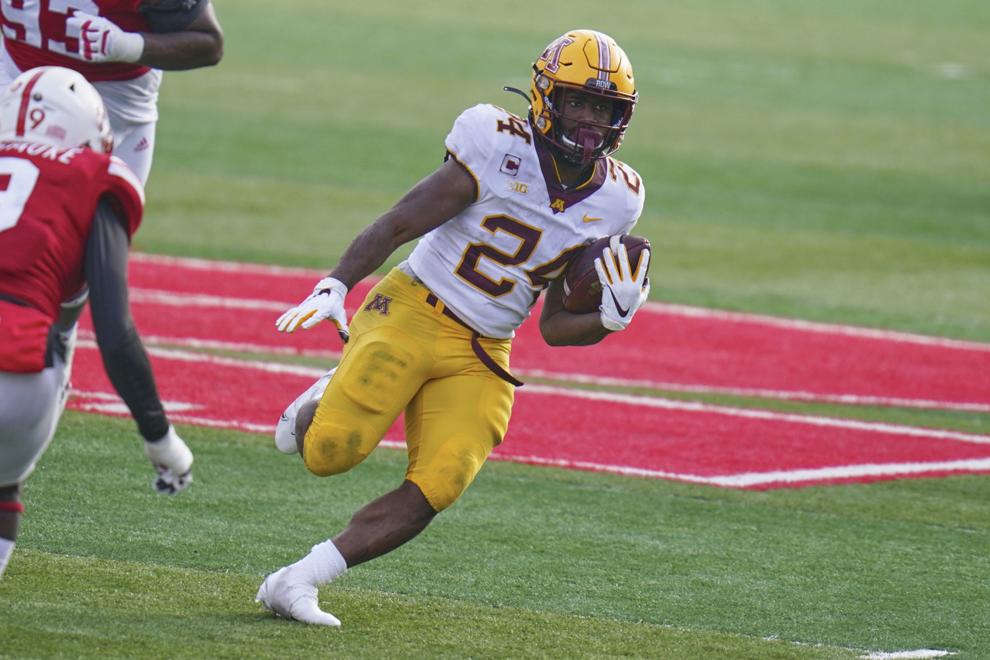 All-time series: UW leads 62-60-8
Last meeting: UW won 20-17 in OT on Dec. 19, 2020
Key returner: RB Mo Ibrahim (above), winner of the Big Ten's running back of the year award last season, scored 15 touchdowns and set multiple program records last season.
Note: The Gophers have attacked the transfer market hard, landing seven transfer players this winter.