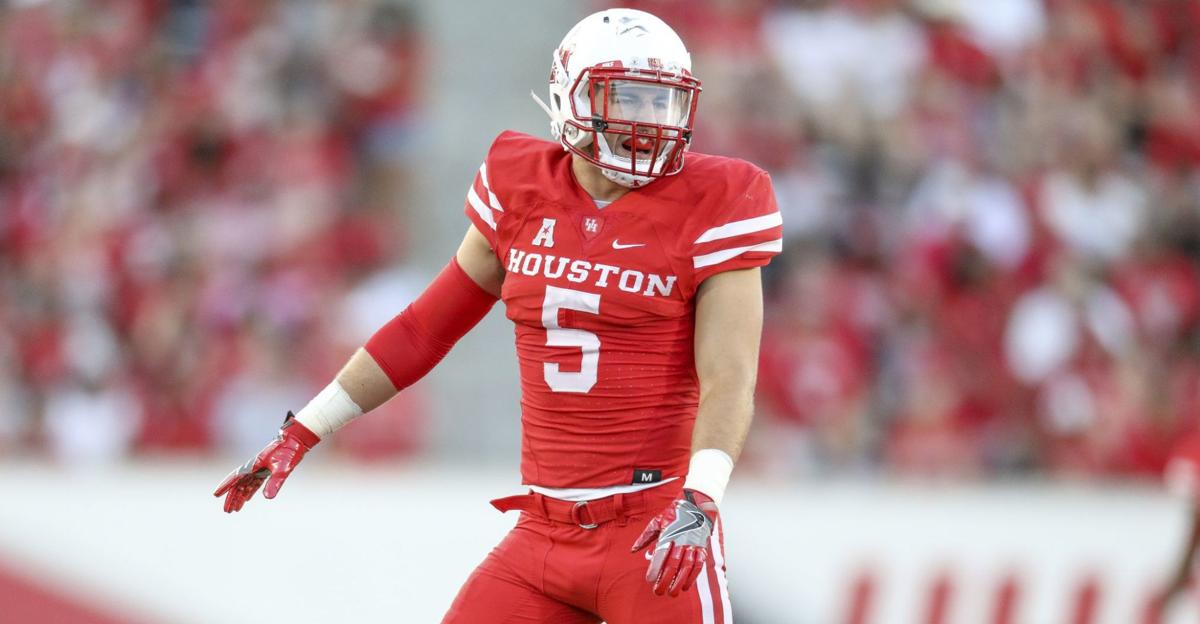 Not many are more amped for the football season to begin than Collin Wilder.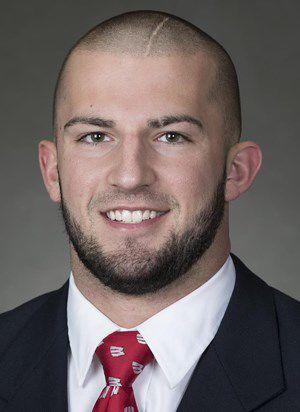 The University of Wisconsin safety hasn't played a football game in nearly two years. He tore his ACL for Houston early in the 2017 season, and then sat out all of last year due to NCAA transfer rules after his move to Madison.
As frustrating as the past 23 months were for Wilder, he's now viewing the extra year off as a positive.
"It gave me a chance to get fully healthy, rehab and just take my time with it," Wilder said. "And now that I'm fully healthy, there's nothing holding me back. That helped a lot. So having to sit out a whole other year was really a blessing in disguise."
Defensive coordinator and defensive backs coach Jim Leonhard said the Badgers were smart about working Wilder into practices slowly last fall, and the junior "took a huge jump" from a physical and health perspective this past winter and spring.
Wilder does have some experience from his time at Houston, and Leonhard sees an advantage in the safety having already been in situations where he's needed to communicate on the field in big moments.
"Anytime he got a chance to compete, the physicality would come out, the competitiveness would come out," Leonhard said. "I think he's put himself in the conversation to have a big role. I think he's really respected within that group, even though he hasn't obviously been here as long as some of those other guys."
UW's group of safeties expects to be quite competitive with each other for playing time this season. Scott Nelson returns after starting eight games as a redshirt freshman, but Wilder will likely also fight for reps with Eric Burrell, Reggie Pearson and Madison Cone.
You have free articles remaining.
Wilder isn't too worried about a starting role, though. He said he's more focused on his growth as a player, along with the continued progress of his position group as a whole.
"Everybody wants to start, but it's a very competitive room," Wilder said. "If me playing at a high level is going to get Scott Nelson better for when he's out on the field and I'm on the sideline during defense, that's fine with me. I'll be totally fine with that. I just want to make sure I'm getting better and the guys around me are getting better. That's really the biggest thing for me right now."
Wisconsin Badgers wide receiver Danny Davis testified Thursday at the sexual assault trial of former teammate Quintez Cephus.
UW trying out Currens at tight end
In their search of more tight end depth, the Badgers are trying out Seth Currens at the position during fall camp.
The 6-foot-3 junior moved from safety to inside linebacker earlier this offseason and has gained 15 pounds since the spring. He's now listed at 224 pounds on UW's roster.
Tight ends Gabe Lloyd (right leg) and Coy Wanner (left leg) are not currently a part of the Badgers' 110-man fall camp roster, putting another dent in their potential depth as the season approaches. Lloyd was scheduled to have surgery Thursday, per a UW official.
From the infirmary
Along with Lloyd and Wanner, wide receiver Emmet Perry (right leg) and safety Dante Caputo (right leg) are not listed on UW's 110-man roster due to injury. Former Sun Prairie star Marty Strey isn't part of the fall camp roster, either.
True freshmen Dean Engram and Quan Easterling were out during the Badgers' first practice Thursday but both remain on the fall camp roster. UW coach Paul Chryst said Wednesday that Easterling will miss "a lot of camp."
Three more true freshmen — offensive lineman Logan Brown (left arm), cornerback James Williams (right leg) and running back Julius Davis (core) — were limited Thursday. Davis continues to work his way back from a sports hernia.