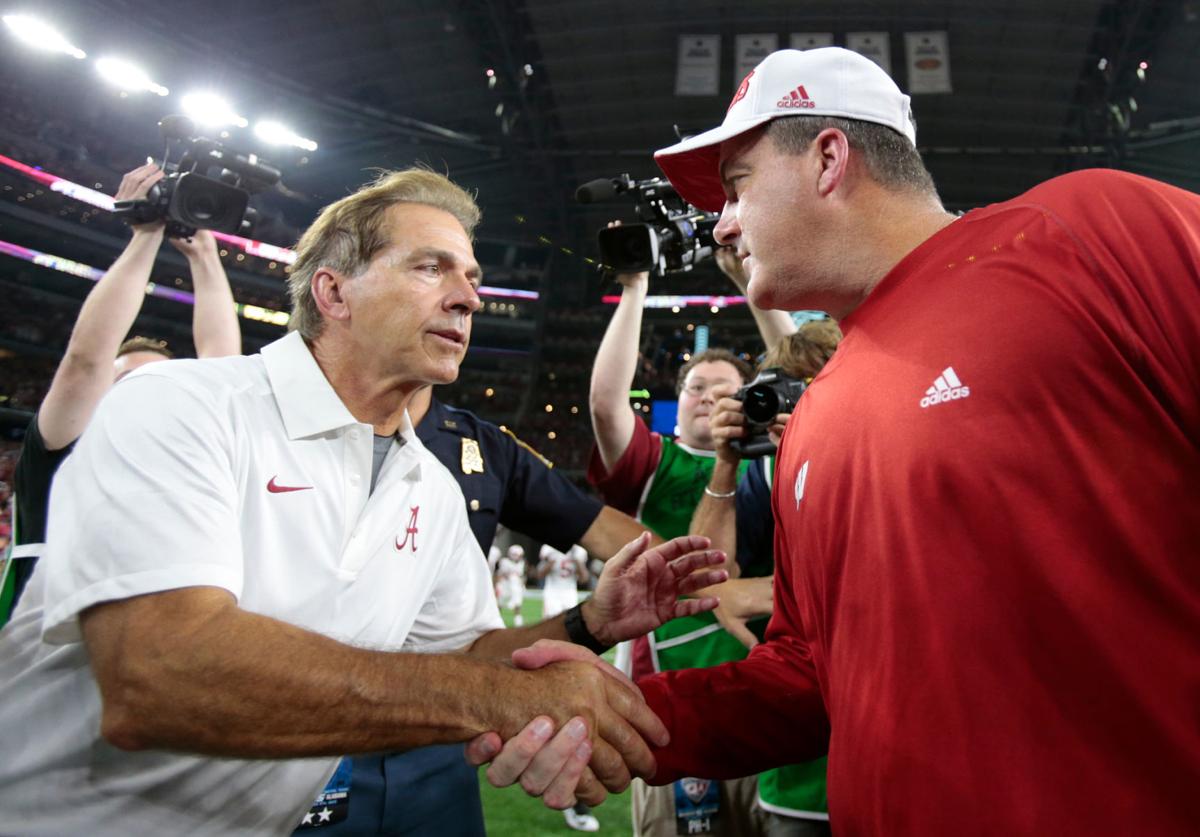 When Northwestern coach Pat Fitzgerald went off on millennials at the Big Ten Conference football media days recently, he was showing the frustration being felt in college athletic departments across the country.
The average attendance at Football Bowl Subdivision games dropped for the fifth straight season in 2018, a decline that has reached the crisis point in many circles. Among conference administrators and university athletic directors, potential solutions for the drop in attendance have become a major topic of discussion.
Fitzgerald's claim that the "root cause" of the decline in attendance was millennials who would rather stare at their cell phones than go to games wasn't as much incorrect as it was misguided. Sure, the lack of a participation gene among millennials is a part of college football's growing attendance problem, but it is far from the root cause. Even more off-base is the notion the decline in attendance is the fans' fault.
Instead of affixing the blame elsewhere, athletic departments need to start looking inward for ways to put fannies in the seats on game day. They need to come to grips with the fact that their greed has wrung much of the enjoyment out of going to college football games and it is up to them to do something to reverse that trend.
That's why it was so refreshing to see last week's announcement that the University of Wisconsin and national power Alabama have agreed to play a home-and-home series in 2024 and 2025.
Such a series between perennial top-25 teams, a staple on non-conference schedules well into the 1990s, has become all too rare in college football. If you're looking for a root cause as to why fans aren't going to games, having to pay increasingly big bucks to watch a steady stream of unattractive opponents is a really good place to start.
Take UW's non-conference scheduling, for instance. In the past 15 seasons, it has played three teams from power-five conferences at Camp Randall Stadium — Washington State in 2007, Arizona State in 2010 and Oregon State in 2011 — while hosting 50 mid-major and Football Championship Subdivision teams. On those rare occasions when UW did play a strong non-conference opponent, it was always at a neutral site — LSU at Houston in 2014 and Green Bay in 2016; Alabama at Arlington, Texas, in 2015 — with a big payday attached.
UW had already taken steps to rectify its weak non-conference schedules prior to the Alabama announcement. It has neutral-site games with Notre Dame — one in Green Bay, one in Chicago — the next two seasons, but, besides Alabama, it has home-and-homes scheduled with Washington State, Pitt, UCLA and Virginia Tech through 2032. Some of those don't exactly move the needle, but they're a step in the right direction.
Some might say UW gives fans good bang for the buck because it plays a Big Ten schedule, especially now that each team plays nine conference opponents instead of eight. The problem with that argument is that expansion has watered down the Big Ten schedule. In the eight seasons since the conference split into divisions, UW fans have seen Ohio State twice and Michigan once. As a result, precious few marquee teams are coming to Madison.
You have free articles remaining.
But here's how dire the situation is: Even Alabama, which has won five of the past 10 national championships, is worried about attendance.
A typical non-conference schedule during coach Nick Saban's 12 seasons included one neutral-site game against a power-five opponent and three home games against patsies. But a renovation of Bryant-Denny Stadium is due for completion in 2023, making it no coincidence Alabama has scheduled home-and-homes with Texas, UW, Notre Dame and Oklahoma in the 10 years after that.
Of course, the quality of the opponents isn't the only reason for the decline in attendance.
The cost of going to a game — tickets, parking, concessions — has skyrocketed, but athletic departments have also nickel-and-dimed fans to death with personal-seat licenses and "donations" that give them the right to purchase tickets.
The uncertainty over kickoff times and moving games to other days of the week, all subject to the whims of television, has disrupted the routines of fans. Many kickoff times aren't set until six days before the game, which makes it hard for fans to plan.
Many colleges have old, land-locked stadiums that make it difficult for them to provide modern amenities for fans. Problems include inadequate WiFi, uncomfortable bleacher seats, congested concession areas and antiquated restrooms.
The overarching problem is viewing habits have changed. It is simply easier these days to sit at home and watch the game on a large, HD TV, which provides better viewing angles and easier access to the refrigerator and restrooms.
Recognizing this, schools have been trying to improve the fans' game-day experience for years. They put up huge video boards and started running the replays seen by fans at home. Increasingly, schools are selling alcohol at games.
Nothing much has worked. Athletic departments have taken the loyalty of fans for granted and now fans are pushing back. They want to be entertained when they come to the games.
Here's hoping the UW-Alabama series is a breakthrough, the start of a trend in which big intersectional games are no longer held at neutral sites but on college campuses, where they belong.