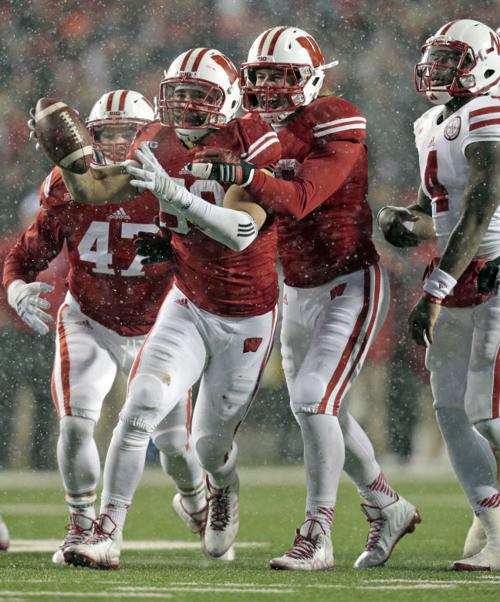 OFFENSE • A-
Melvin Gordon had his Heisman moment. Make that moments. Only two fumbles marred the greatest rushing performance in NCAA history. A back doesn't rush for 408 yards without complete domination by his blockers, either. We'll worry about the passing game later.
DEFENSE • A
Nebraska turned short fields in 17 quick points. But with defenders routinely flying to the ball after that, UW stuffed Ameer Abdullah and Tommy Armstrong and forced five turnovers. Joe Schobert, Marcus Trotter, Warren Herring and Peniel Jean were especially active.
You have free articles remaining.
SPECIAL TEAMS • B
The best thing the Badgers did was contain Nebraska's elite returners with their coverage units. UW was completely fooled by Nebraska's fake punt. Bart Houston's 18-yard rugby punt was a bad idea and poorly executed. Why not let Drew Meyer kick away like he once did?
COACHING • B+
The coaches stuck to the game plan even when UW fell behind 17-3. That was huge. Nebraska never did figure out Dave Aranda's blitzes. When you have first-and-goal at the 9, Gordon probably should touch the ball. Would someone please tell me why Houston is punting?
OVERALL • A-
Faced with a 17-3 deficit in its biggest game of the year, UW responded with a historic performance. Led by Gordon and the defense, it scored 56 consecutive points to take control of the Big Ten West Division and all but punch Gordon's ticket to the Heisman ceremony.
Parking