Trailing by six with 1 minute, 28 seconds to play in the Big Ten Conference Championship Game in December, the University of Wisconsin had a first down at the Ohio State 43-yard line.
Although the Buckeyes defense was formidable as always, the Badgers found themselves with the opportunity of a lifetime: Drive in for a touchdown, kick the extra point and change college football history.
It didn't happen, of course, but a touchdown would have given UW a 13-0 record and landed it in the College Football Playoff, a four-team tournament that would have appeared eminently more winnable with Alabama and Ohio State, the two most talented teams in the country, watching on television. Instead, the Big Ten was shut out of the playoffs, Alabama slipped in ahead of Ohio State as the fourth seed and the Crimson Tide went on to win their fifth national championship since 2009.
This is important because it shows how close UW came to reaching the playoff and putting itself squarely in the discussion for a national championship for the first time.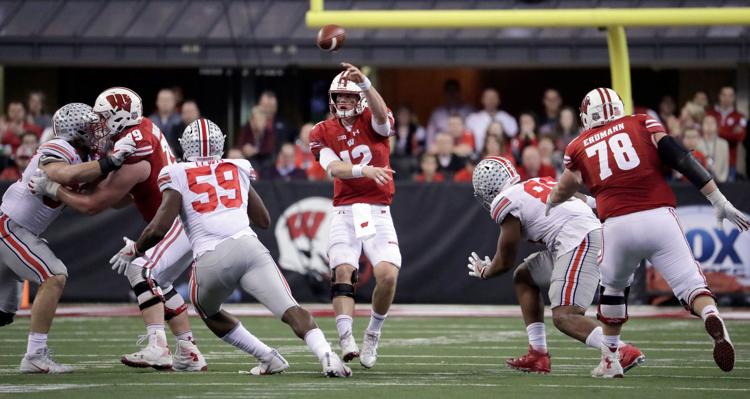 Long known as college football's greatest overachiever, UW clearly has stepped up its game in three seasons under coach Paul Chryst and his accomplished staff, going 34-7 and finishing up ranked in the top 10 nationally the past two years. Following last season's near miss, many pundits are looking at an offense that returns nearly intact and a five-year run of excellence on defense and predicting the Badgers are on the verge of taking the next step, which for them is reaching the playoff and contending for the national championship.
After falling six points short in each of the last two Big Ten title games, UW's players are thinking the same thing.
"In my opinion," cornerback Dontye Carriere-Williams said, "it's time to take that next step. Easier said than done. We're a team that's about actions. Both of the (championship) games we lost were one-score games. That's pretty close, but it's time to take the next step."
The next step will be the toughest to take for UW.
By recruiting selectively and developing players with machine-like consistency, UW has closed the gap on college football's superpowers. No, it can't match the recruiting might, depth of talent and team speed that programs such as Alabama, Ohio State and Clemson enjoy right now. But the Badgers have significantly improved their talent, speed and coaching acumen without straying from the no-nonsense, physical style that has led to only two losing seasons in the past 25 years.
More important, they have reached the point where they expect to win no matter who they're playing. Of UW's seven losses under Chryst, six were to ranked teams and only one — an 18-point loss to eventual national champion Alabama in 2015 — was by more than seven points.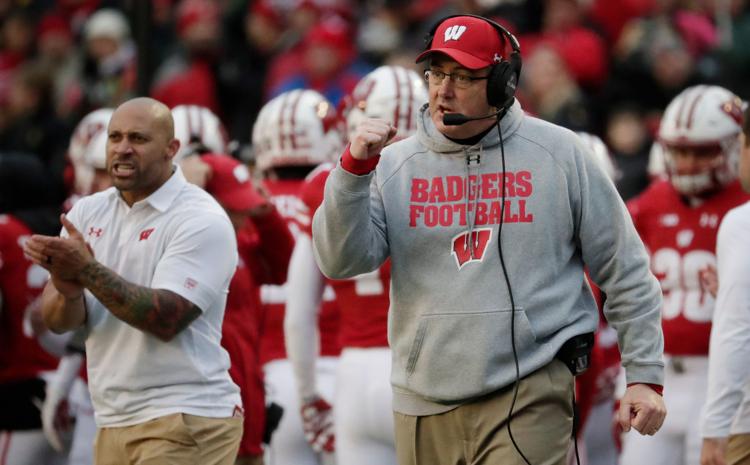 But can UW erase the stigma that it is good enough to play with college football's elite teams but not good enough to beat them? Can it win a national title with its low-key, largely home-grown program?
The short answer is yes. The Badgers showed last year that a play or two could make all the difference, even against Ohio State, which had the best group of athletes in the country.
The long answer is a lot pieces would have to fall into place for that to happen given the dominance Alabama, Ohio State and Clemson have shown in the first four years of the CFP, claiming nine of the 16 playoff spots and winning all four titles.
For the record, Chryst feels there isn't any reason why UW can't win a national title.
"Shoot," he said, "it was probably more far-fetched in the late '80s to say, 'Is Wisconsin going to go to the Rose Bowl?' I think no matter who you are, things have to go right. You've got to give yourself a chance to be in those (positions). I think it applies to everything here. Can we? Yes, but things have to go right. I would say at most places that would be the case. But I think absolutely it can be accomplished at a lot of places."
That might be an overstatement, but UW is one place where it can be accomplished. Indeed, a case can be made that the Badgers' best window for reaching the playoff was last year, when they took advantage of a weak schedule to enter the Big Ten title game undefeated and played dominant football against their strongest opponents — Iowa and Michigan — leading up to that game.
Nevertheless, UW is a trendy pick to reach the playoff for the first time this season. First, it returns 10 of the 11 players who started on offense in the impressive Orange Bowl victory over Miami (Fla.). Second, coordinator Jim Leonhard's defense, despite losing seven starters, is strong up the middle and has set a standard that nothing short of a top-10 ranking is acceptable. Finally, of the five Big Ten teams ranked in the top 15 of the preseason polls, only UW is in the West Division, so a path is available and well-marked.
If the defense can reload instead of rebuild and an increased degree of difficulty in the schedule — all five road games are against teams that went bowling in 2017 — can be negotiated, the Badgers might find themselves right back where they were last year, needing a victory over the East Division winner to have a shot at the playoff.
"It's hard to say if we're more equipped or if we're not this year," linebacker T.J. Edwards said. "But I know how Wisconsin football is and how we just keep building."
Indeed, UW's program just continues to improve. The offensive line, running backs and defensive front seven remain the staples of its success. But now UW has added more speed on the perimeter, especially in the secondary and at wide receiver, and more quality and depth at quarterback.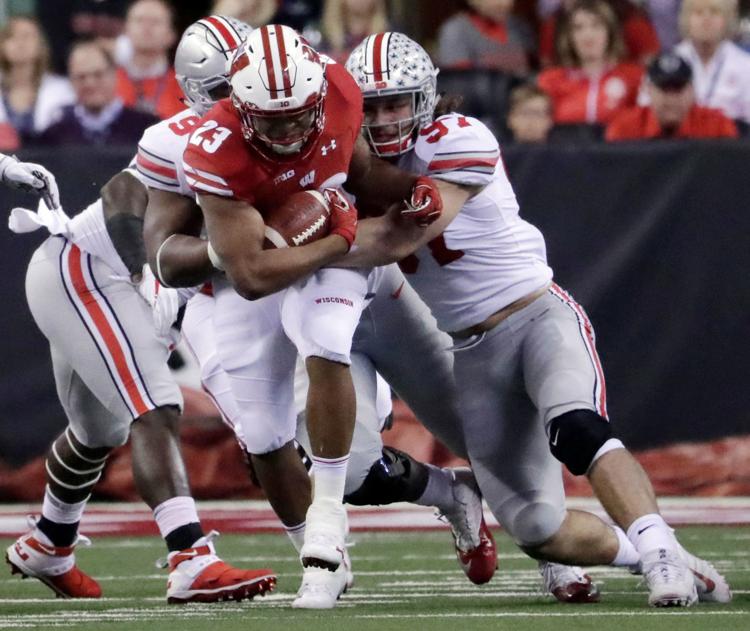 Those improvements are already paying off. And as coach Bo Ryan and the UW men's basketball team showed in going to back-to-back NCAA Final Fours, if you put yourself in position enough, eventually you're going to break through.
"I don't know if it has to be this year," guard Michael Deiter said. "The way we work, the way we go about our business, eventually it's all going to come together, and I think it has. I think (it did) last year with a 13-win season and the year (11-3) before that. We've all had 10-plus win seasons. I don't know if you can just say if we had a good year this year that it was finally the year. I think we've been good for awhile now. But I think this year it feels like we have the pieces and we have the experience and all that stuff."
If you want to know how close UW is, think about how many times in recent years it has been one play — or one player — away from doing something special.
For instance, if defensive end J.J Watt had returned for his senior year in 2011, maybe Michigan State and Ohio State wouldn't have had time to complete Hail Mary touchdown passes and UW would have gone undefeated behind quarterback Russell Wilson and played in the BCS championship game.
Or what about last year? If offensive tackle Ryan Ramczyk had returned for his senior year, would Ohio State's defensive line have been as dominant as it was in the Big Ten title game? Or if outside linebacker T.J. Watt had done the same, would the Buckeyes have scored 27 points?
That's not sour grapes, it's just meant to point out how close UW is. But great programs lose great players all the time and simply reload.
UW isn't yet at the point where it can snap its fingers and automatically replace NFL first-round draft picks with players of equal ability. However, its fourth and fifth-year players help it close the gap on the elite programs, which often lose players early to the NFL, because the veterans know what they're doing and thus can play faster.
"You've got to put it together and you have to come together as a team and there's going to be those moments where you've got to make it (happen)," Chryst said. "I don't know and you don't know, but if we find a way to beat Ohio State, maybe you put yourself in it."
That might be the case again this year.