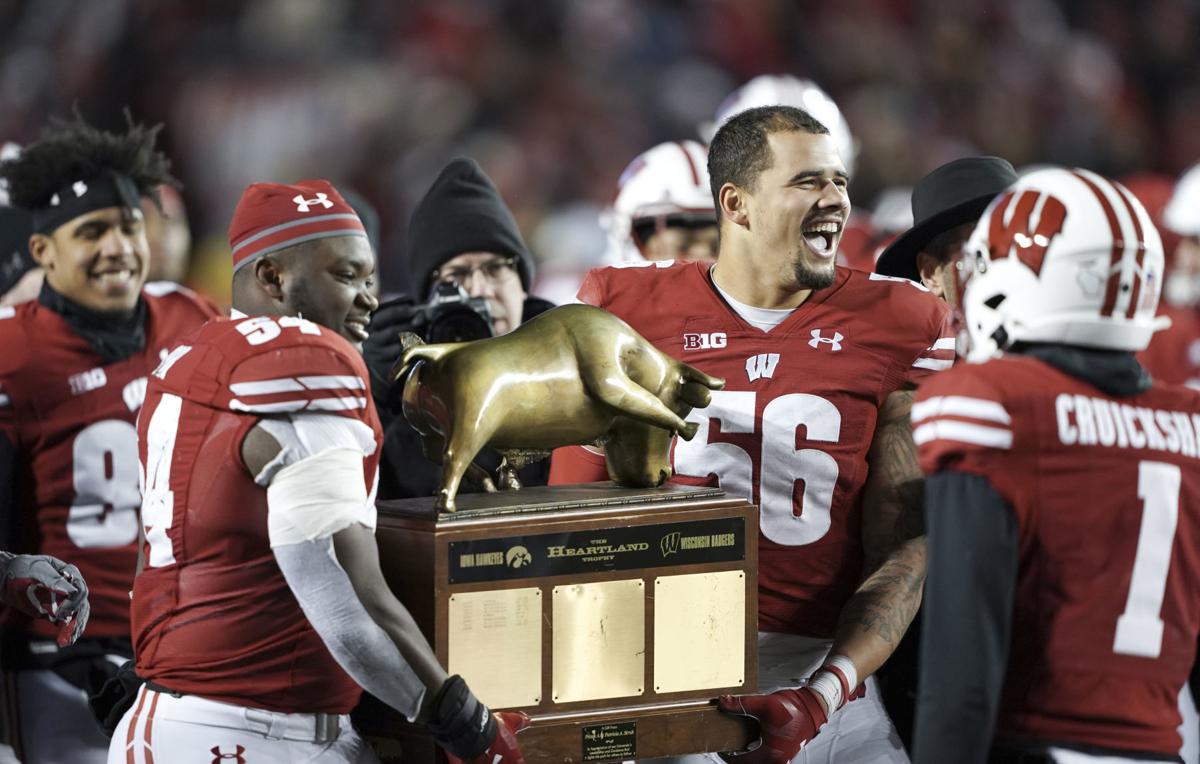 University of Wisconsin outside linebacker Zack Baun was dropping into coverage when he saw Iowa's Nate Stanley take off on a surprise quarterback draw up the middle.
Had Stanley crossed the goal line on the two-point conversion attempt, the Hawkeyes would have tied the game with just over 3 minutes to play. Badgers inside linebacker Chris Orr had other ideas, however, slamming into Stanley at the 1-yard line and stopping him short of the end zone to preserve 16th-ranked UW's 24-22 victory over 18th-ranked Iowa in a had-to-have-it game for both teams Saturday at Camp Randall Stadium.
"The collision Chris had with that dude really symbolizes what this rivalry is," Baun said. "It's mano-a-mano, strength-on-strength, and Chris and Wisconsin won that one."
Orr and UW won more than that Saturday. A lot more than that.
It wasn't pretty and it wasn't easy — games between UW and Iowa never are — but the hard-fought victory over its arch rival was exactly what UW needed after dropping back-to-back road games against on-the-rise Illinois and third-ranked Ohio State. Style points no longer matter to UW, which bowed out of the College Football Playoff discussion with those two losses, but getting back to playing good football and beating a high-quality opponent did matter. In fact, it mattered more than anyone outside the locker room knew.
"It's great, especially going against a great opponent like Iowa," Orr said. "You know it's a true test. It's not like you just played some lower-division team. It's great to get a win, especially after a bye week and then two losses before that. It's great to get that taste out of our mouths."
The Badgers had a bye week to stew over what many began to consider a lost season and returned to action against the Hawkeyes in one of their three trophy games. The contest matched teams with two Big Ten Conference losses that were facing elimination from the West Division race with another loss, especially after Minnesota remained unbeaten with a surprising victory over Penn State earlier in the day. Though UW will need help now, it remained in contention for a spot in the Big Ten championship game.
But while getting the win was vitally important to the Badgers' future, how they got the win was even more important to their present-tense peace of mind.
"It's been a rough couple weeks," guard David Moorman said. "But I think we're a resilient group. No one gave up. It could have been easy after the last two weeks to just sulk and not get better. I think we got better and we got back to a brand of football we want to be known for, the style of football we want to play. It's big going forward. November, that's when teams are playing at their best and you see what you're made of. It was great to get off in November on the right foot."
That was true even if the right foot stubbed its toe on occasion. Indeed, UW overcame a flurry of pre-snap penalties and a missed field goal early, but still controlled the game for three quarters behind stellar defensive play, taking a 21-6 lead. Iowa started flinging the ball around after that and got back into the game, but that couldn't detract from the way UW played or how it rectified its sins from the previous two games.
You have free articles remaining.
What a relief it was to see tailback Jonathan Taylor running like, well, Jonathan Taylor behind a line that once again was getting push up front on play after play. UW ran for 300 yards, including 250 from Taylor, against a defense that entered the game allowing only 87.8 per game.
What a relief it was to see UW's offense once again getting the ball in the hands of its wide receivers. Quintez Cephus caught five passes for 94 yards — one a 52-yarder, another one a 27-yard touchdown catch — and also drew a pass-interference penalty that set up UW's first touchdown. Danny Davis scored touchdowns on a 17-yard jet sweep and a 4-yard pass.
But the biggest relief came in the final few minutes when the Badgers showed that they haven't given up on this season and haven't forgotten how to close out a game, especially after they allowed a 75-yard Stanley-to-Tyrone Tracy touchdown pass with 3:12 to play.
On the next snap, the Badgers turned back Iowa's two-point conversion try when first Orr smacked into Stanley and then seemingly all 10 of his teammates arrived just to make sure the 6-foot-4, 243-pound quarterback couldn't push his way into the end zone. Then, UW's much-maligned running game took the remaining time off the clock with a nine-play drive — all on the ground — that netted three first downs even though Iowa knew what was coming.
Even though UW made mistakes, including losing the turnover battle, the win was as satisfying as any one of their first six.
"The bye week gave us an opportunity to reset and recharge and recoup and regenerate," Baun said. "I think it helped. I think the outcome of the game really proved that. And moving forward, it'll just boost us."
UW's path is now clear. It needs to beat Nebraska and Purdue, then go to Minnesota and beat the Gophers. And Minnesota needs to lose at least one of its next two games, at Iowa and at Northwestern.
More important, UW's path now appears doable after the Badgers got their game — and their season — back on track Saturday.
---
Photos: Wisconsin Badgers hold off Iowa Hawkeyes in Big Ten West showdown
Badgers 24, Hawkeyes 22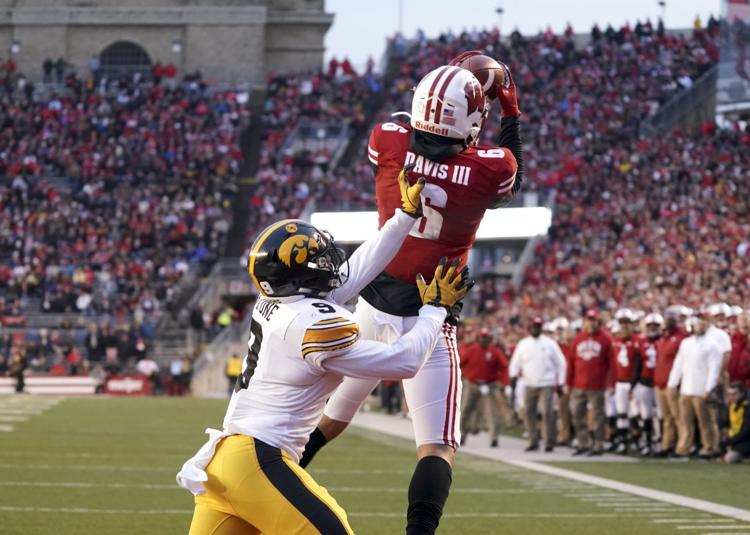 Badgers 24, Hawkeyes 22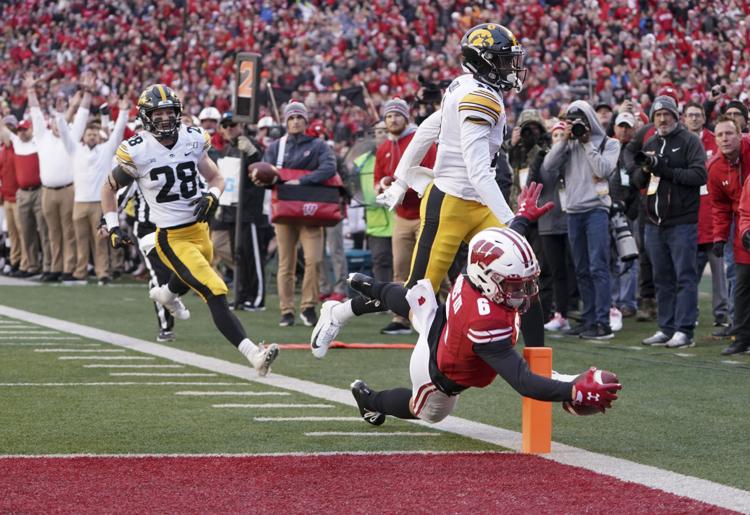 Badgers 24, Hawkeyes 22
Badgers 24, Hawkeyes 22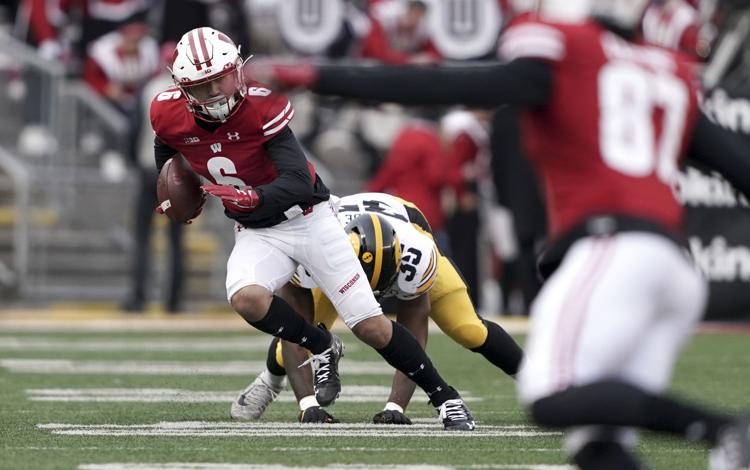 Badgers 24, Hawkeyes 22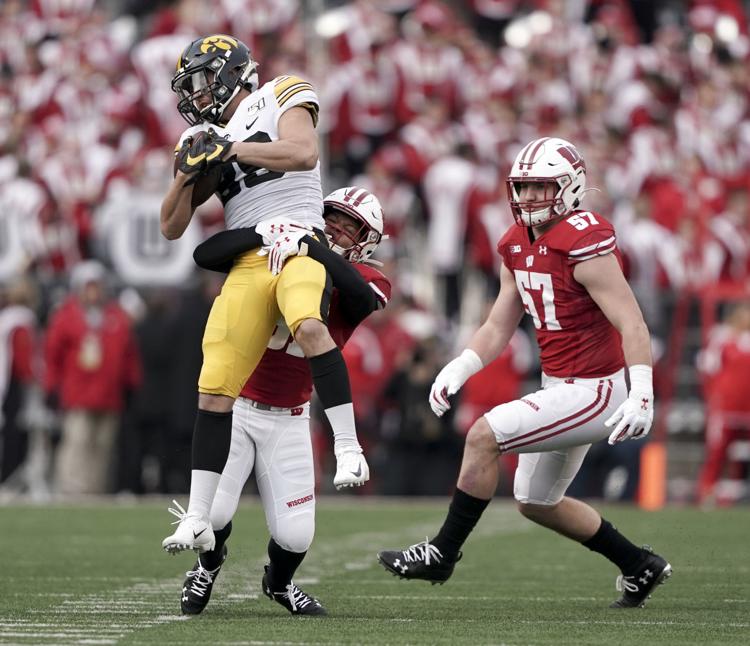 Badgers 24, Hawkeyes 22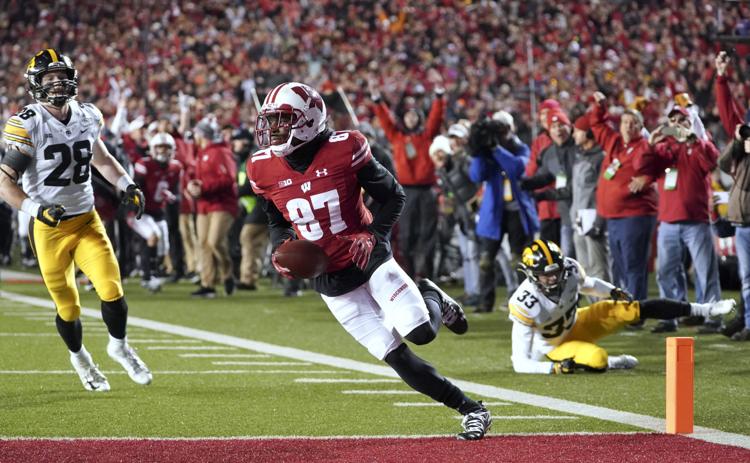 Badgers 24, Hawkeyes 22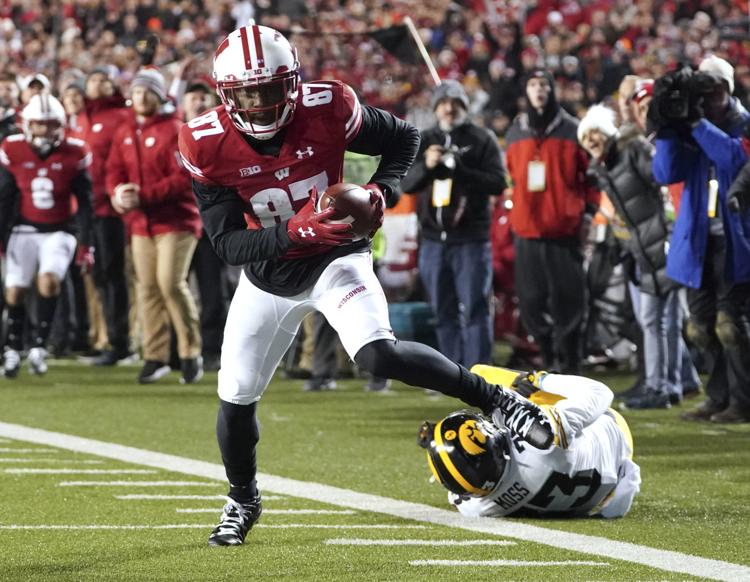 Badgers 24, Hawkeyes 22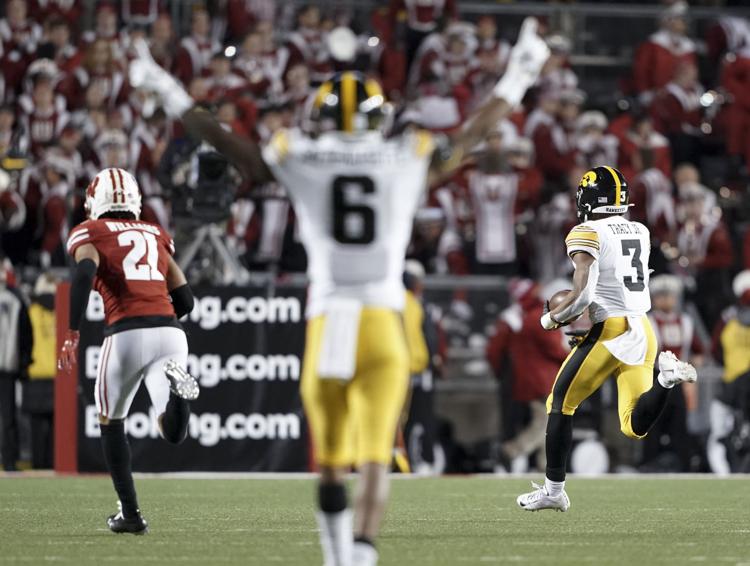 Badgers 24, Hawkeyes 22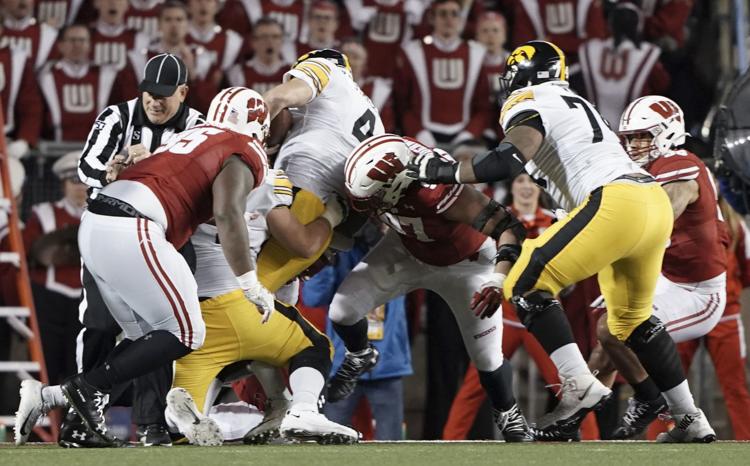 Badgers 24, Hawkeyes 22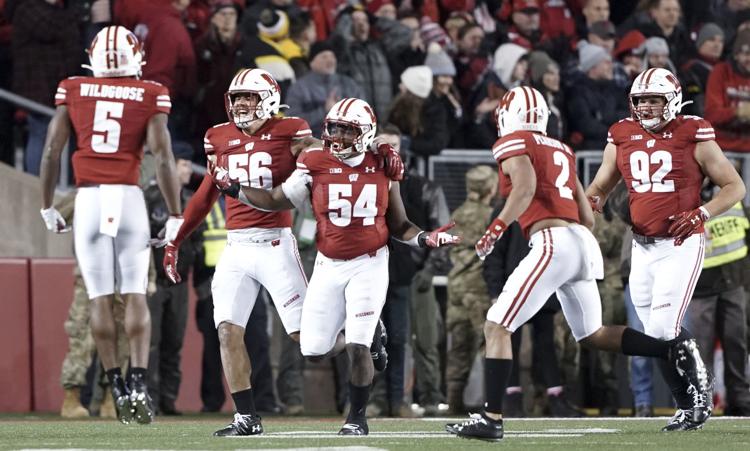 Badgers 24, Hawkeyes 22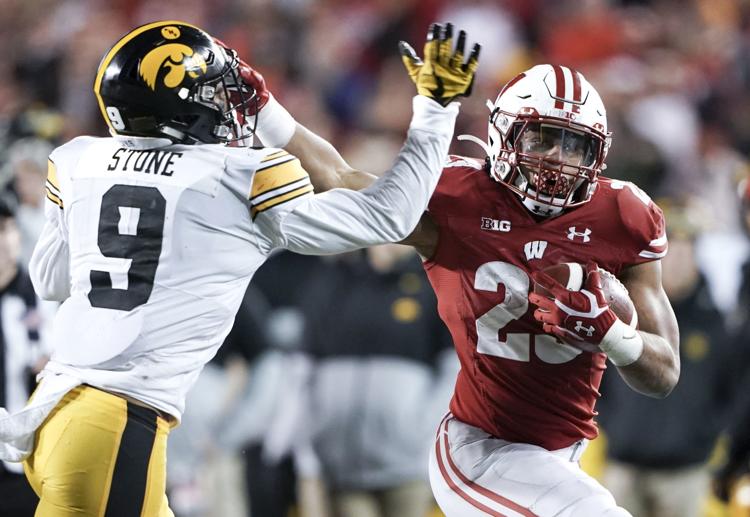 Badgers 24, Hawkeyes 22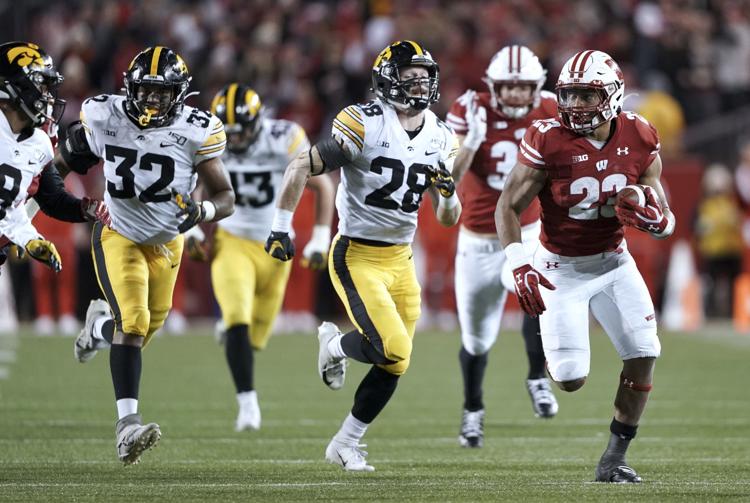 Badgers 24, Hawkeyes 22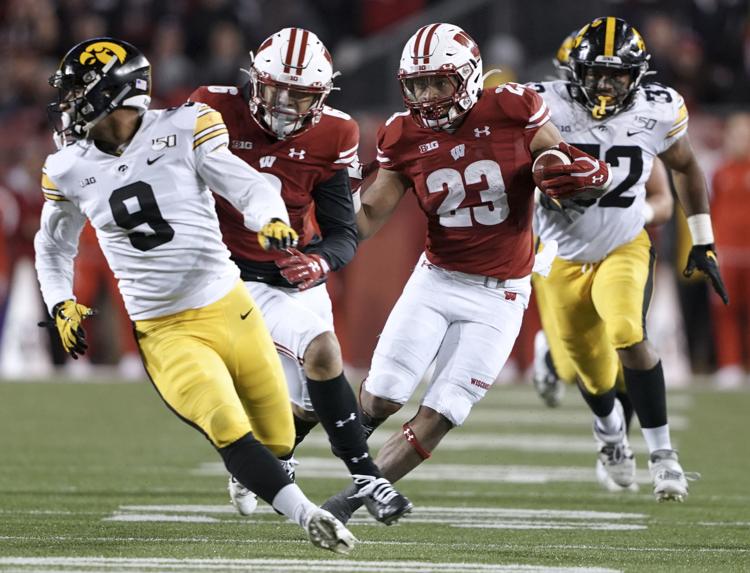 Badgers 24, Hawkeyes 22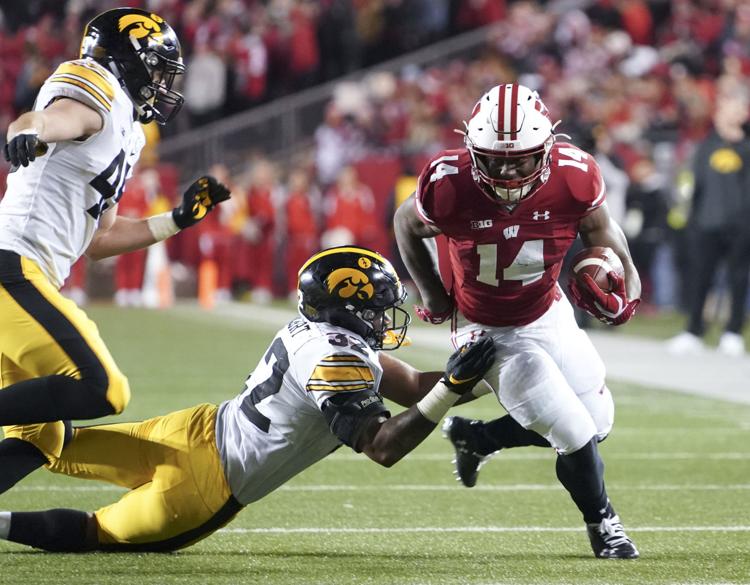 Badgers 24, Hawkeyes 22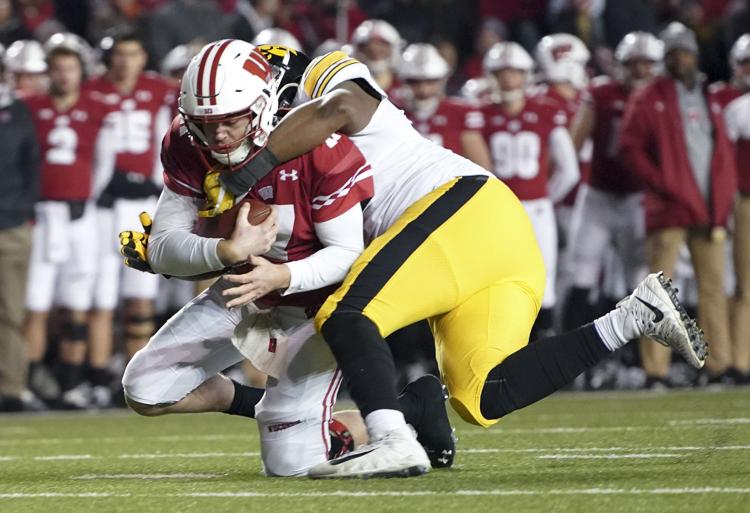 Badgers 24, Hawkeyes 22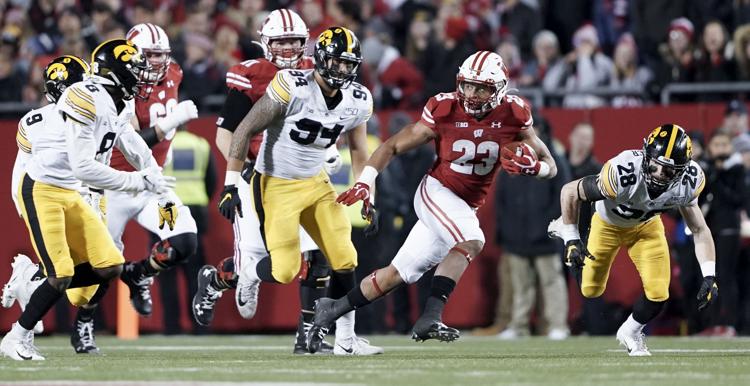 Badgers 24, Hawkeyes 22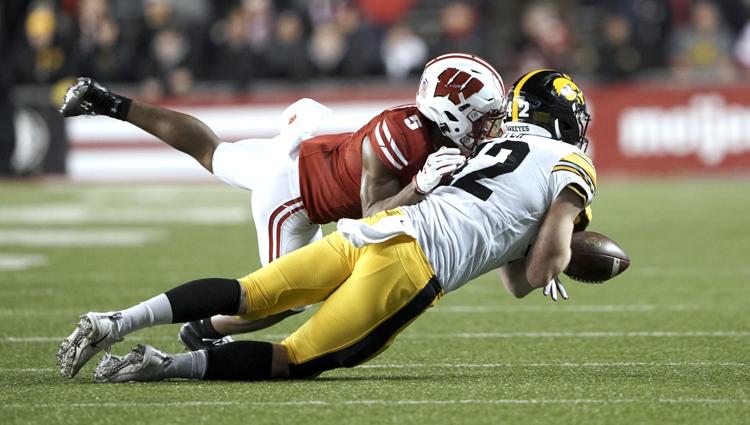 Badgers 24, Hawkeyes 22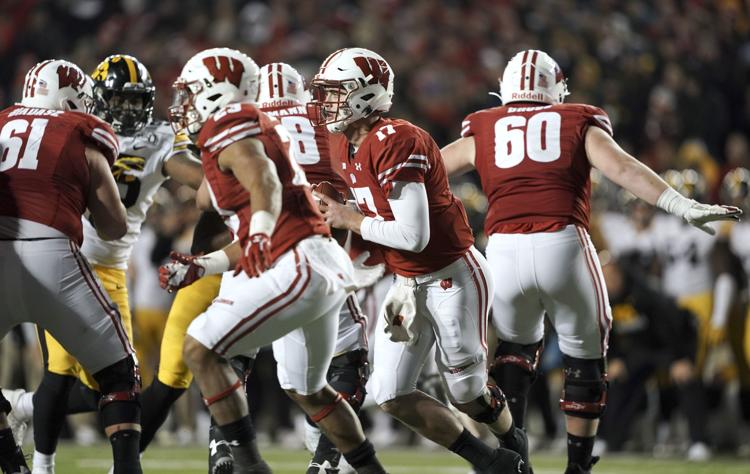 Badgers 24, Hawkeyes 22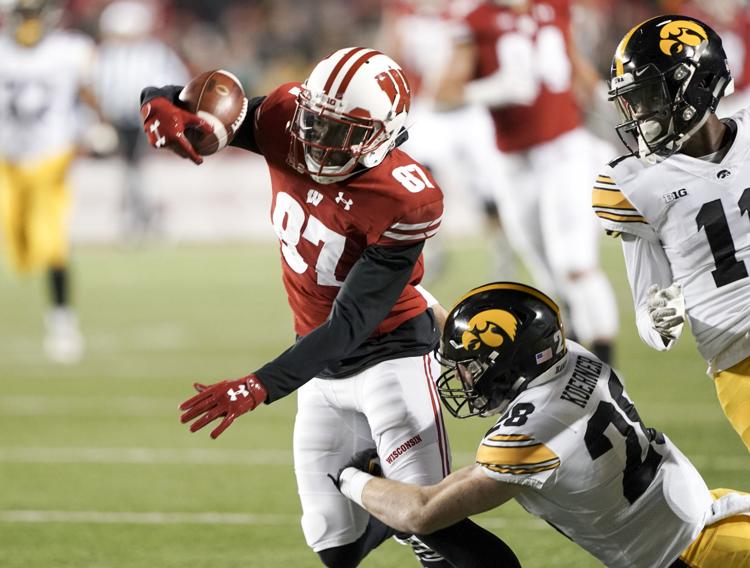 Badgers 24, Hawkeyes 22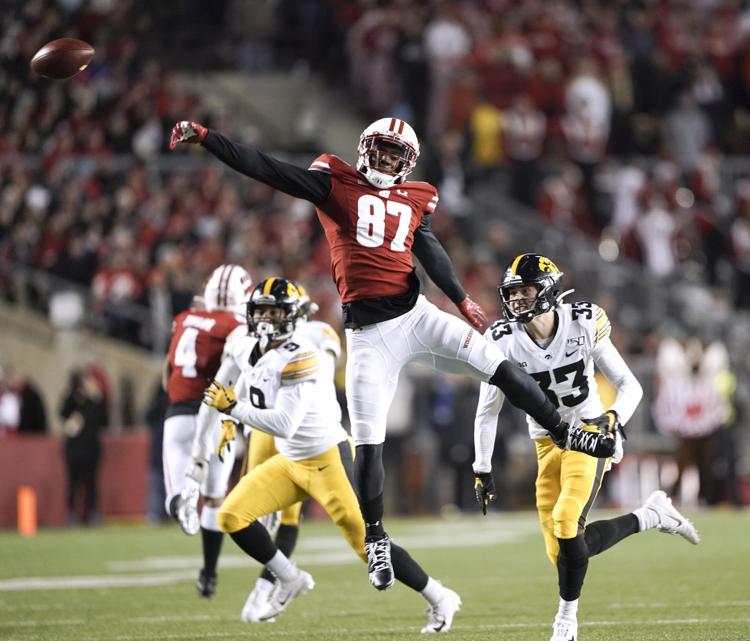 Badgers 24, Hawkeyes 22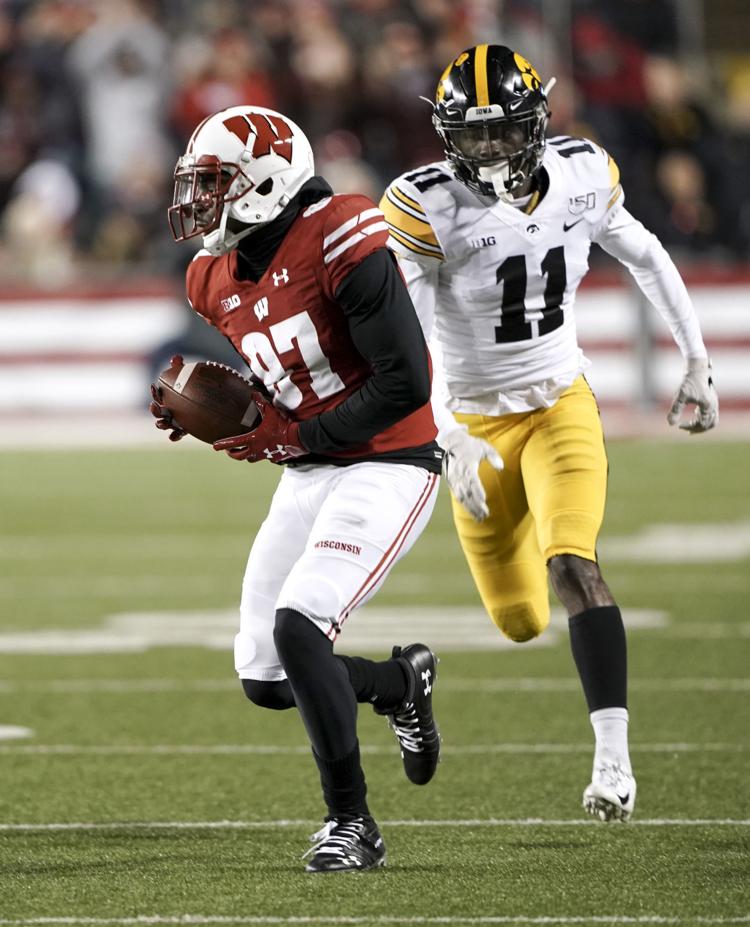 Badgers 24, Hawkeyes 22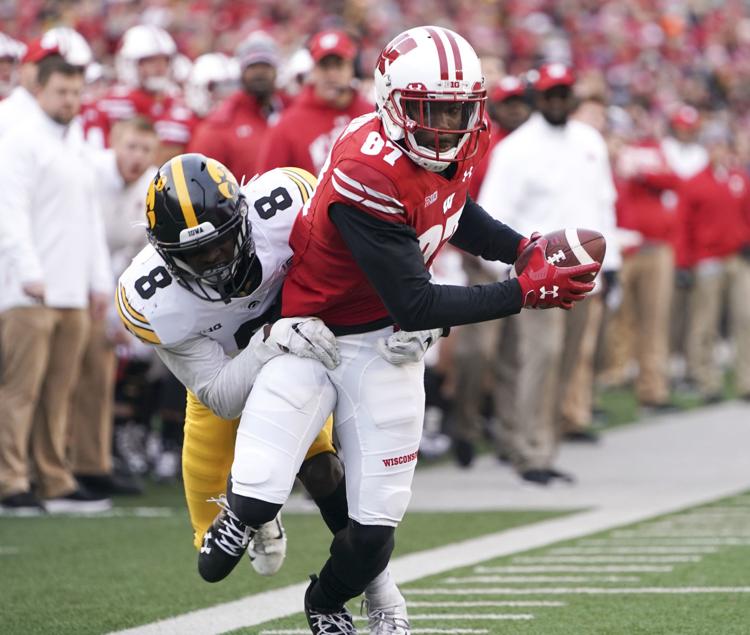 Badgers 24, Hawkeyes 22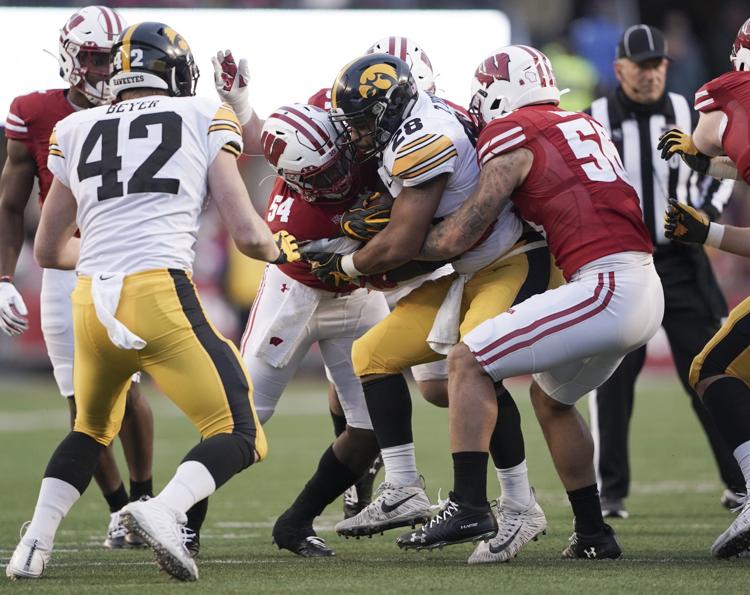 Badgers 24, Hawkeyes 22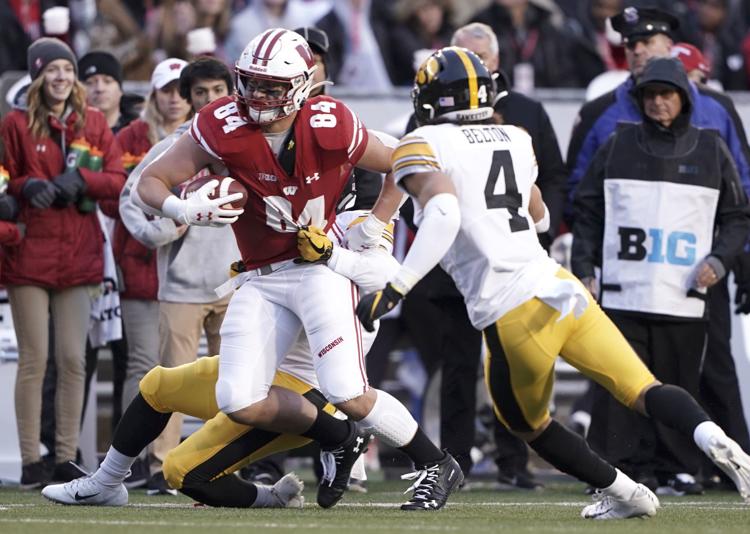 williams photo 11-12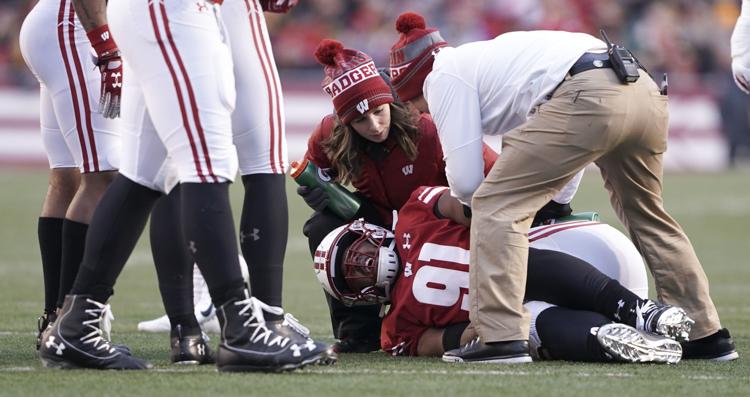 Badgers 24, Hawkeyes 22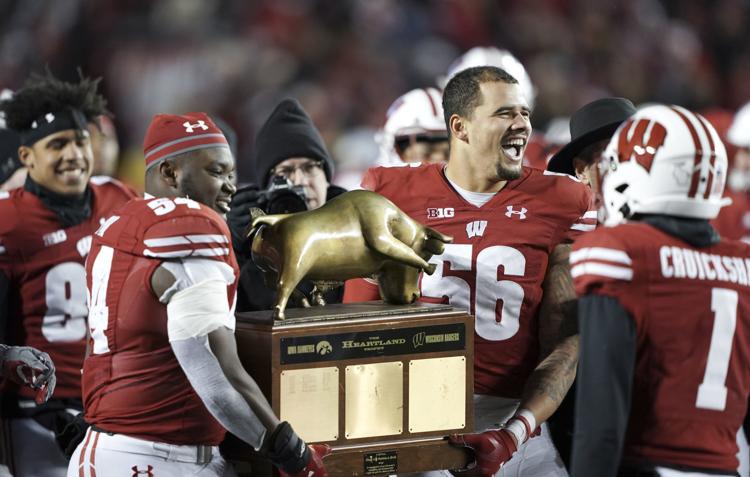 Badgers 24, Hawkeyes 22