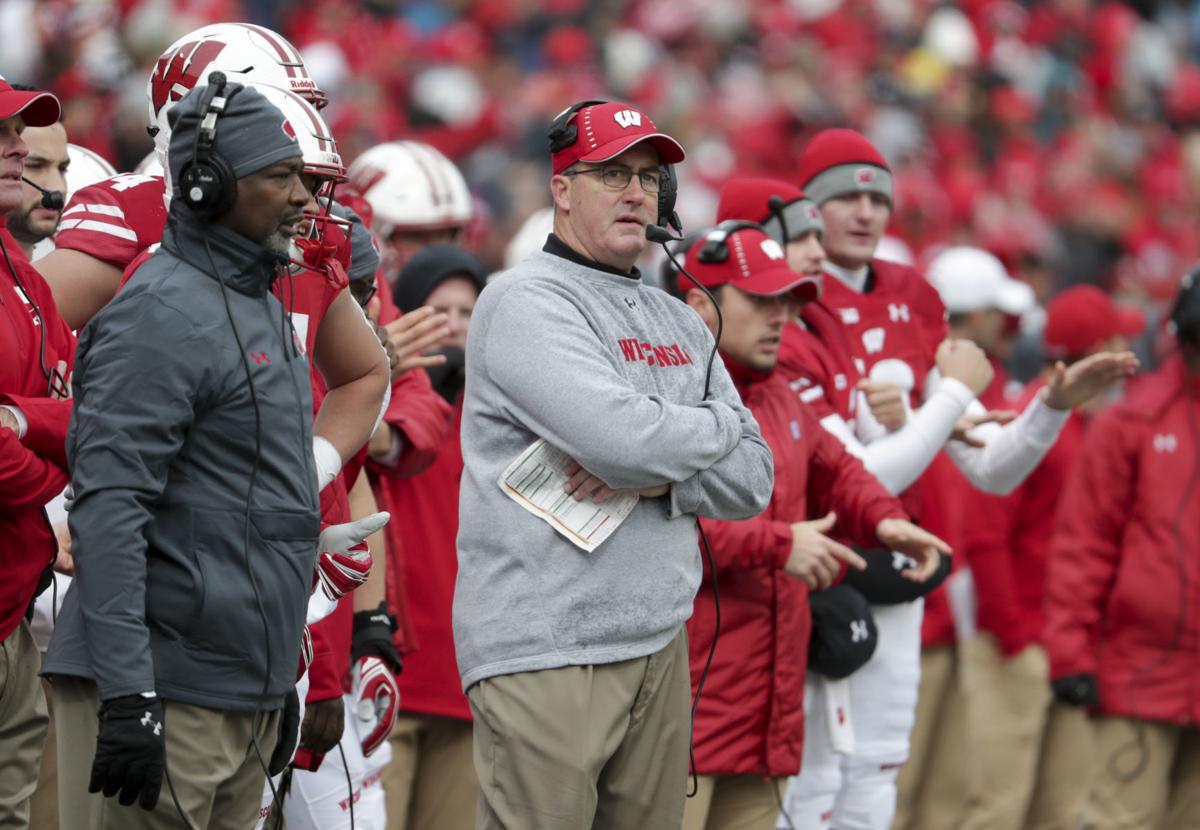 Cam Large could have gone to just about any program in the country.
But the highly regarded tight end from the East Coast decided he wants to be part of the University of Wisconsin football team. Large orally committed to the Badgers on Tuesday, becoming the 14th known member of UW's 2020 recruiting class.
Large, who is from Connecticut but plays at Noble and Greenough School near Boston, had more than 30 scholarship offers. He chose UW from a list of four finalists that also included Alabama, Georgia and Ohio State.
"On, Wisconsin, baby," Large said in a video message announcing his decision on Twitter. "Let's get to work."
The 6-foot-5, 245-pound Large is also a standout at defensive end but was recruited by UW as a tight end. He said he was intrigued by how much the Badgers use that position group.
You have free articles remaining.
"They utilize the tight end unlike any other team in the country," Large told Rivals.com. "They live in '12' personnel (packages) and they're one of the only teams in the country that still uses '13' personnel (packages), so I'd be getting on the field a lot and getting a lot of experience. I wouldn't have to wait to show what I can do on the field."
Large, who also had offers from the likes of Michigan, Notre Dame and Penn State, visited UW in June. He also made visits to Alabama, Georgia and Ohio State that month.
"I think I really connected well with all the coaches and players," Large told Rivals.com. "I met a lot of the players that are committed there when I was up there on my official visit. I had a really great time and it felt like family from the first time I stepped on campus. When I came back from my official visit I kind of knew because it felt like no other place. They have a really winning culture over there and the people are second to none. I enjoyed getting to know all the coaches and players through my recruiting process and this just felt like home.
"The first person I ever went there with was (UW true freshman quarterback) Graham Mertz. He was my host during my unofficial visit in March and I know that he had only been enrolled for about a month or so. We were talking about how when you have options to go to a lot of places there are huge expectations of winning and everything is all about national championship or bust. We want to bring that to somewhere else where that has never really happened before. Wisconsin deserves to have that kind of reputation."