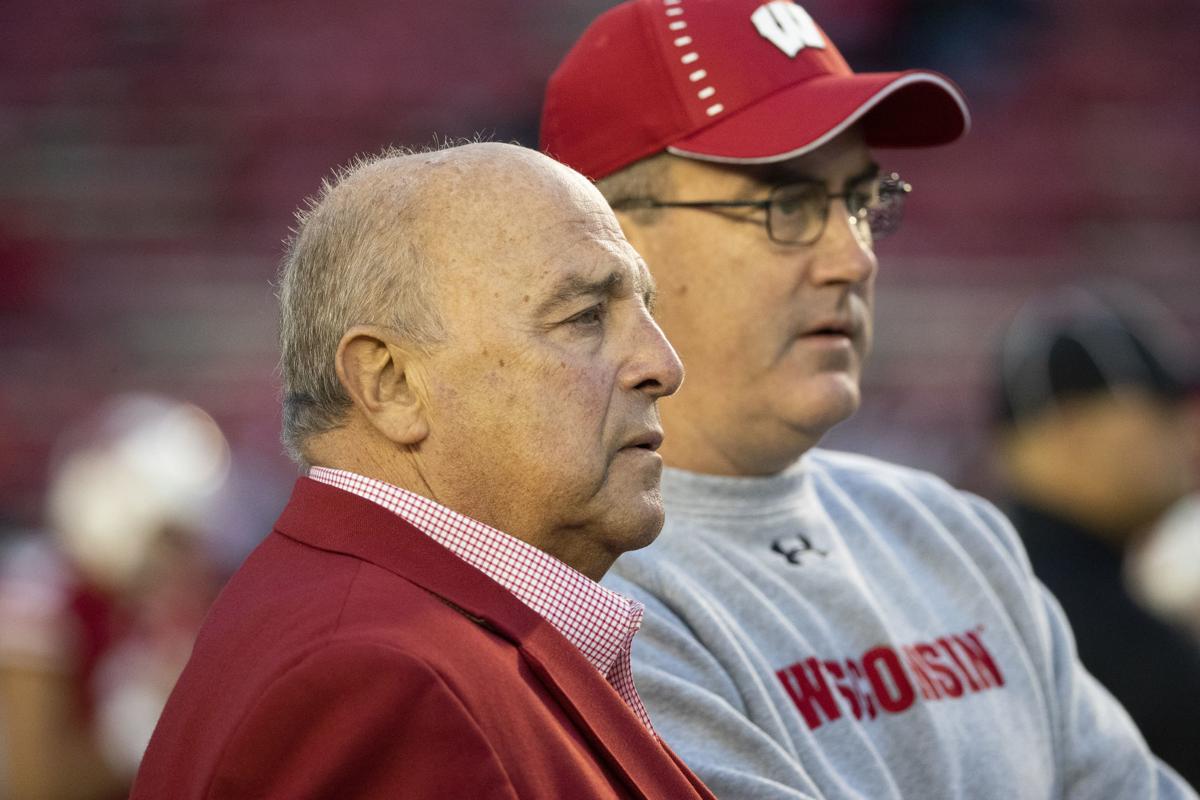 Six weeks of training leading up to the football season is an ideal length, University of Wisconsin athletic director Barry Alvarez said, but not necessarily a requirement.
On his monthly radio show Wednesday, Alvarez said the Badgers football team can be flexible in preparations for a 2020 season loaded with uncertainties caused by the COVID-19 pandemic.
UW-Madison Chancellor Rebecca Blank said this week that she expects thousands of students to be on campus for the fall semester, with a hybrid model of online and in-person learning. Campuses being open has been viewed by NCAA leaders as a prerequisite of college sports returning from the coronavirus outbreak.
Alvarez, who coached the Badgers football team from 1990 to 2005 and was inducted into the College Football Hall of Fame in 2010, said his discussions with UW coach Paul Chryst lead him to believe a shortened window for players to be ready before the scheduled Sept. 4 opener against Indiana at Camp Randall Stadium is workable.
"I've played and I've coached where it's been three weeks," Alvarez said on his show broadcast on 1310 WIBA and Learfield/IMG College. "I think you could prepare a team in four weeks. In talking with Paul, if it's four weeks, we can get ready in four. If it's three, we can get ready in three. If it's five, we spread things out and get ready in five. If it's six, you have the luxury of working that out."
NCAA rules allow football teams to hold 25 on-field practices in the 29 days before their first game, but voluntary conditioning workouts before that period can include a strength coach.
"I think six weeks is ideal," Alvarez said. "I personally don't think six weeks is necessary."
Some college presidents and athletic directors have voiced optimism this week about the potential for a full 2020 football season despite the coronavirus, even if stadium capacities are limited or in-person spectator viewing is restricted entirely.
UW deputy athletic director Chris McIntosh said during Alvarez's show that he doesn't put a lot of faith in predictions going out three months from now. But the UW athletic department is modeling budgets based on the potential loss of revenue from highly-attended sports like football and men's basketball to be prepared for different possibilities.
He said UW has started installing more than 1,000 new pieces of equipment at Camp Randall to "minimize the occasions in which our fans need to touch our stadium."
In bathrooms, hands-free faucets and dispensers for soap and paper towels are going in.
"Anticipating that we'll get back to having fans in Camp Randall and in our venues, we've taken steps and we've made significant commitments to upgrading some of those facilities," McIntosh said.
UW had previously committed to installing hand rails in most of the stadium aisles after testing them last season. McIntosh said that development has taken an ironic twist in the age of COVID-19.
"I'm not sure how many folks are going to be interested in touching them, but there will be a day when those will be appreciated by fans," he said.
The athletic department also is working with counterparts with the Green Bay Packers, Milwaukee Brewers and Milwaukee Bucks to share ideas on keeping fans safe.
"I think our fans will notice a difference when they step into those venues, specifically Camp Randall," McIntosh said.
Concerned about COVID-19?
Sign up now to get the most recent coronavirus headlines and other important local and national news sent to your email inbox daily.