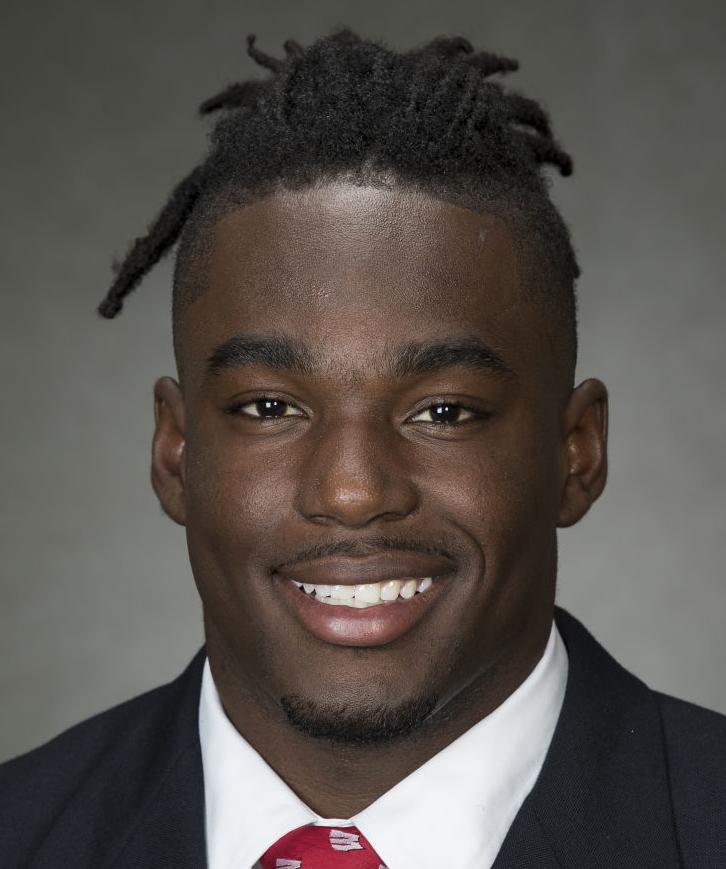 Quintez Cephus began the week unsure of whether he'd be able to continue his career with the University of Wisconsin football team.
Now, it appears it's only a matter of time before the talented wide receiver gets back on the field for the Badgers.
Cephus broke the news himself Friday that he had been cleared by the NCAA, the second major hurdle he's crossed in a span of five days.
"God is good!" he tweeted. "So thankful to be eligible to play with my teammates! Thank you to everyone who helped me get to this point."
Cephus sat out the 2018 season after being suspended from the team last August, when he was charged with sexually assaulting two female students at his apartment four months earlier. He was found not guilty of those charges on Aug. 2, with a Dane County jury taking about 45 minutes to deliberate.
UW officials ruled Cephus had violated its non-academic misconduct policy and expelled him from school last spring. But Chancellor Rebecca Blank announced Monday that Cephus' expulsion had been lifted.
Cephus returned to practice Wednesday, much to the delight of his teammates.
"Just good to see his face smiling, running around full of energy," UW junior tailback Jonathan Taylor said. "Just like the old days."
UW opens the season next Friday at South Florida, but it remains to be seen when Cephus will make his season debut. There's also the matter of Cephus, who hasn't played a game in more than 21 months, shaking off significant rust.
"I know what he did last time we played (with him)," UW coach Paul Chryst said earlier this week. "He's got to get back to playing, but I think he's a guy that can bring (a lot). He's a really talented receiver. He's really good in the run game. I think there's an energy that he brings.… And yet, he still hasn't played for a while now and he's got to get back into it. But I think you set the bar. I know he has and we all have a high bar for him."
Cephus has 34 receptions for 595 yards and six touchdowns in two seasons at UW. Most of the damage — 30 catches for 501 yards and all six scores — came during his injury-shortened sophomore season in 2017.
He was limited to nine games that season after sustaining a leg injury during a win at Indiana. Cephus missed the final games of the season.
"I'm ready to win football games and start getting my education and I expect to do it at a very high level," Cephus said Monday during a news conference with his lawyers.
Chryst and UW players voiced their support of Cephus earlier this month after his trial ended. Team leaders even sent a letter to Blank asking that he be allowed to return to school, and more than a dozen showed up at a news conference held by Cephus and his lawyers that was intended to apply pressure to Blank prior to Cephus' reinstatement to UW.
"Q's like one of my brothers," UW junior wide receiver Kendric Pryor said. "I just want the best for him. I want him to have the opportunity to play football again, no matter if it's here or wherever he decides to go."
Cephus said earlier this week he had no intention of leaving UW and transferring to another program. After being declared eligible by the NCAA, Cephus moved one big step closer to playing for the Badgers once again.
"Obviously, for Quintez to get through such a difficult time in his life and for him to have the opportunity that he wants," UW junior running back Garrett Groshek said, "you just couldn't be more happy for him."
Fighting for extra yards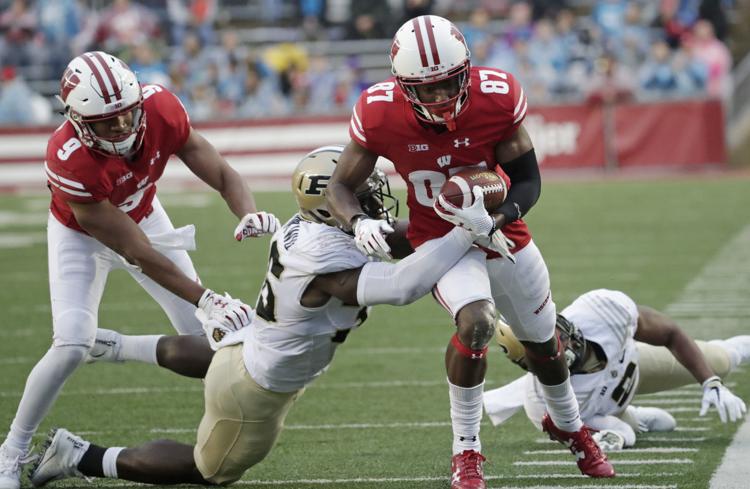 Taking the 'Lambeau Leap'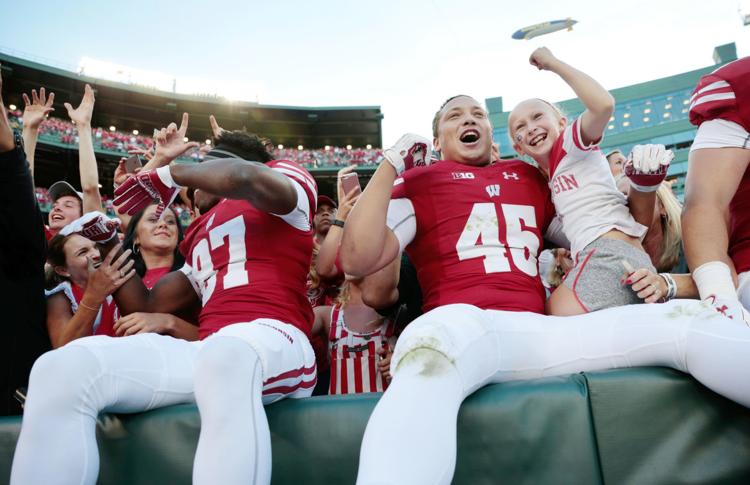 Chryst congratulates Cephus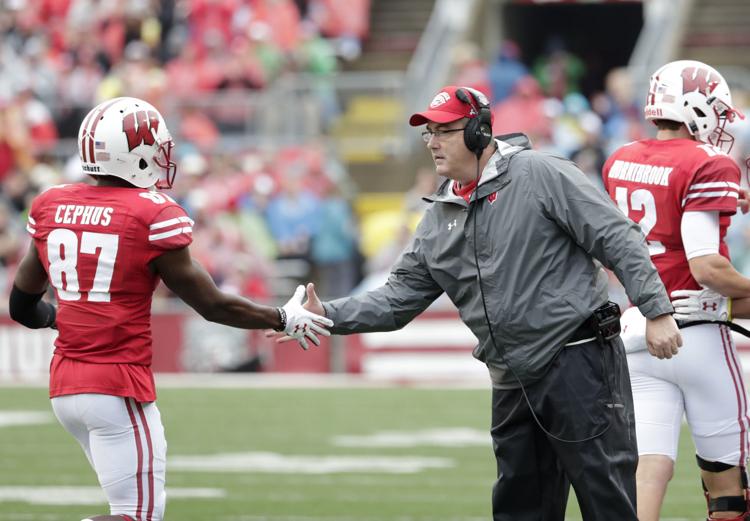 Touchdown celebration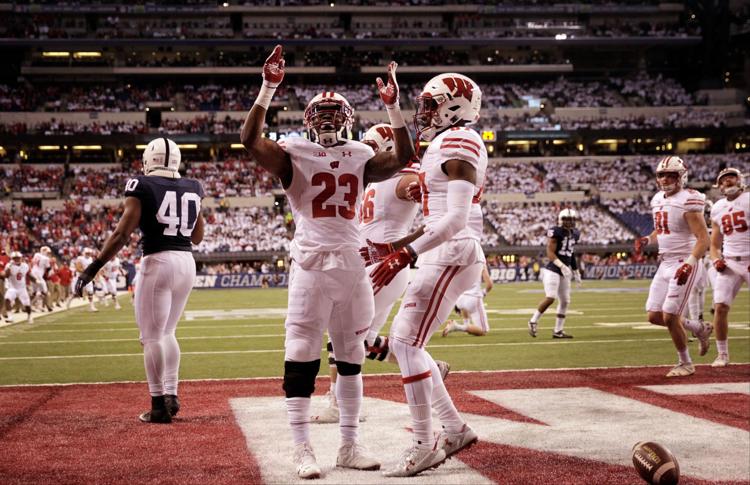 High jump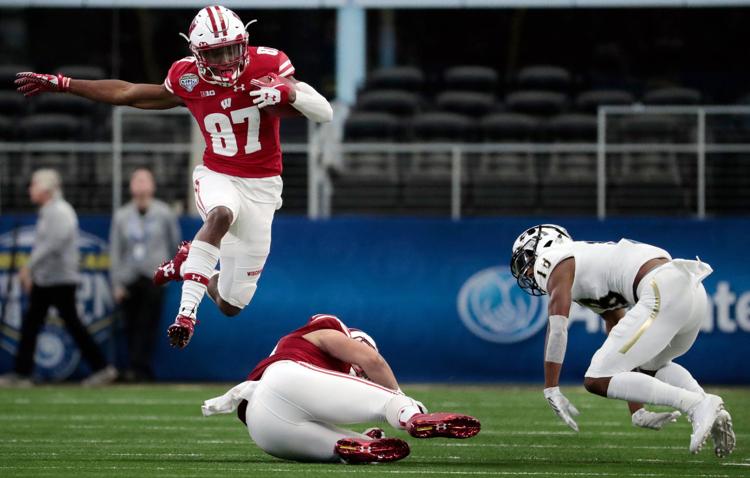 Touchdown celebration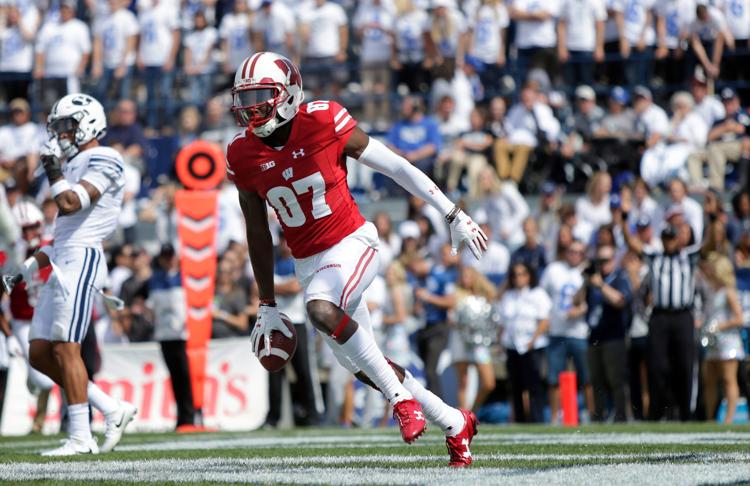 Taking the hit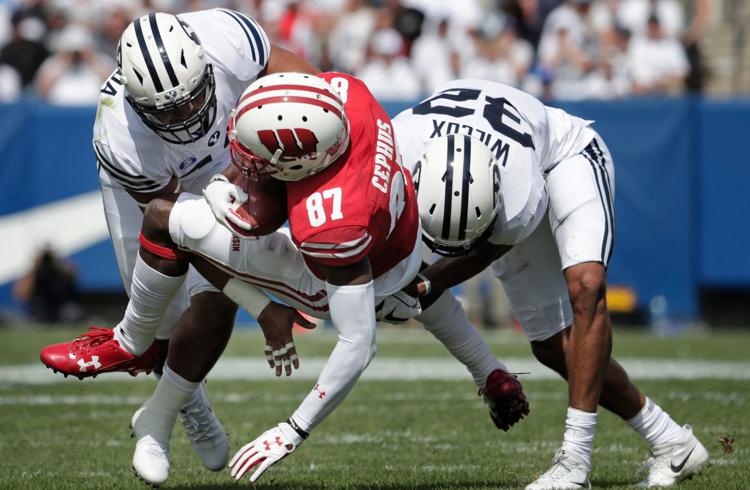 Sneaking into the end zone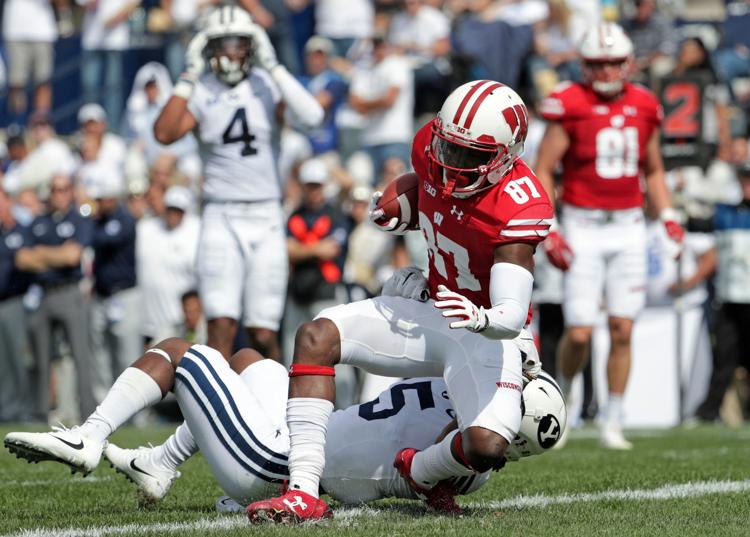 Collision course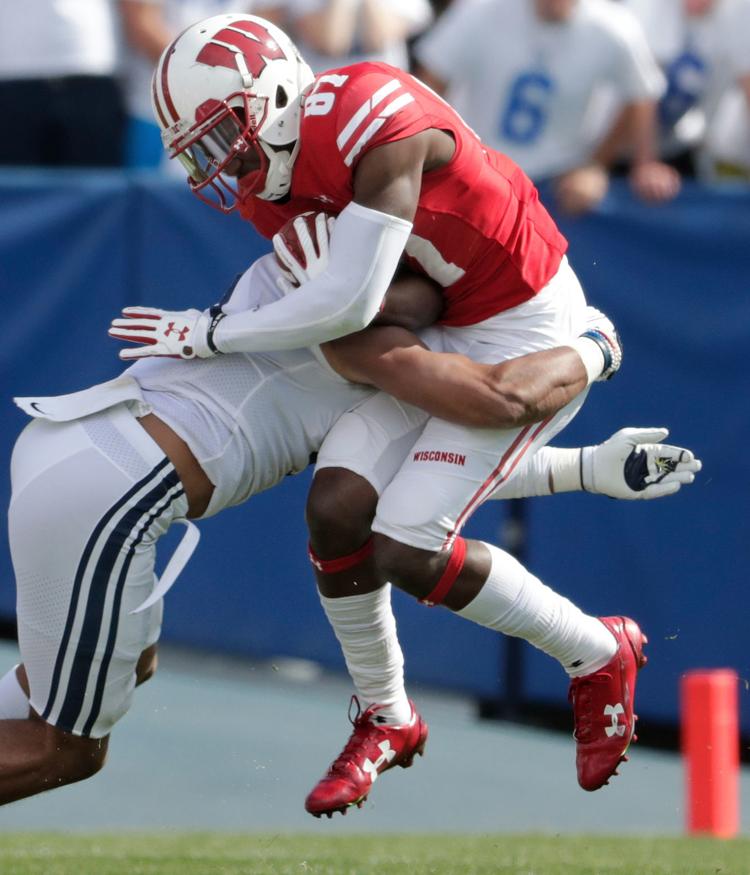 Moving the chains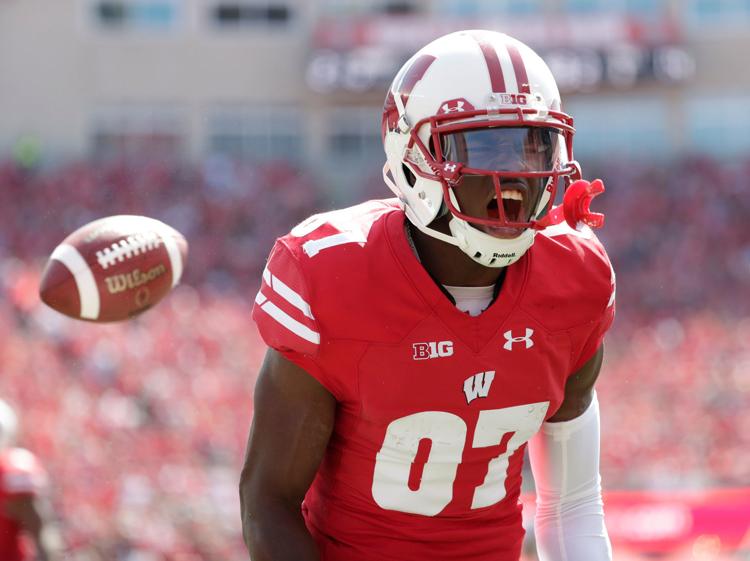 Fighting through contact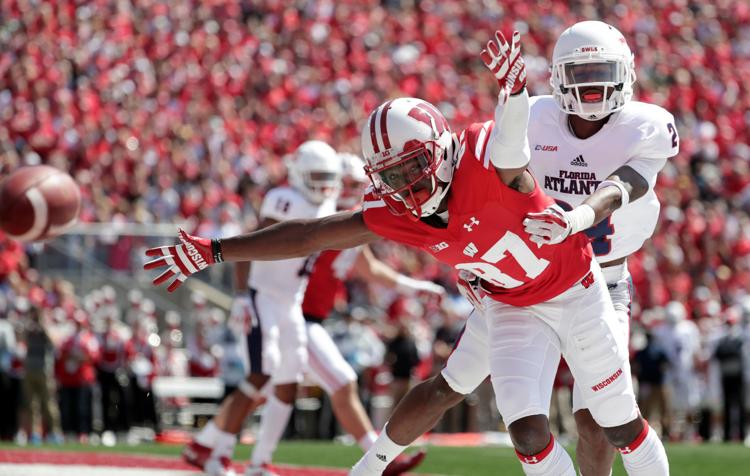 Absorbing contact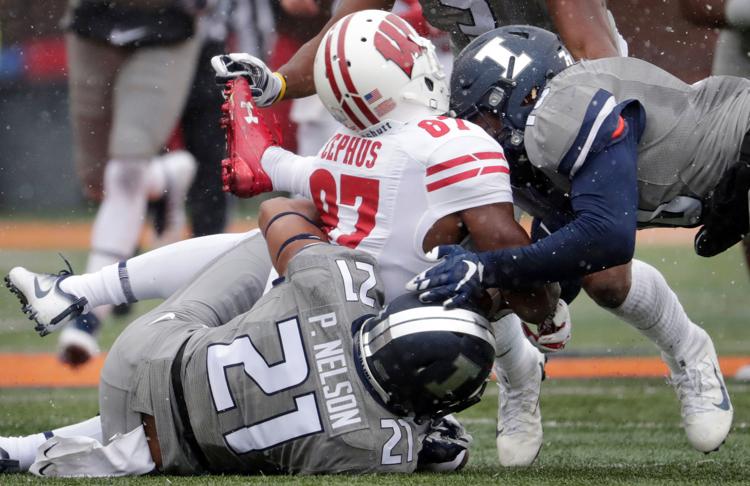 Picking up first down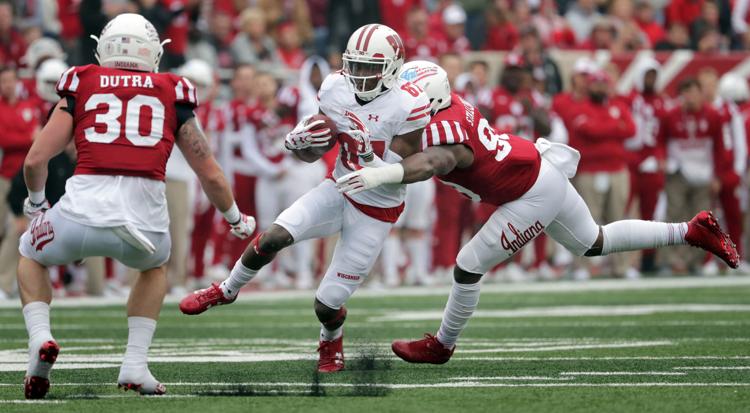 Helping hand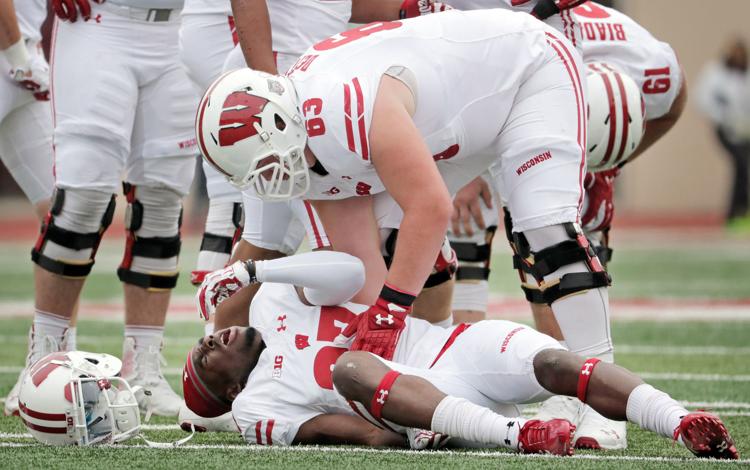 Carried off the field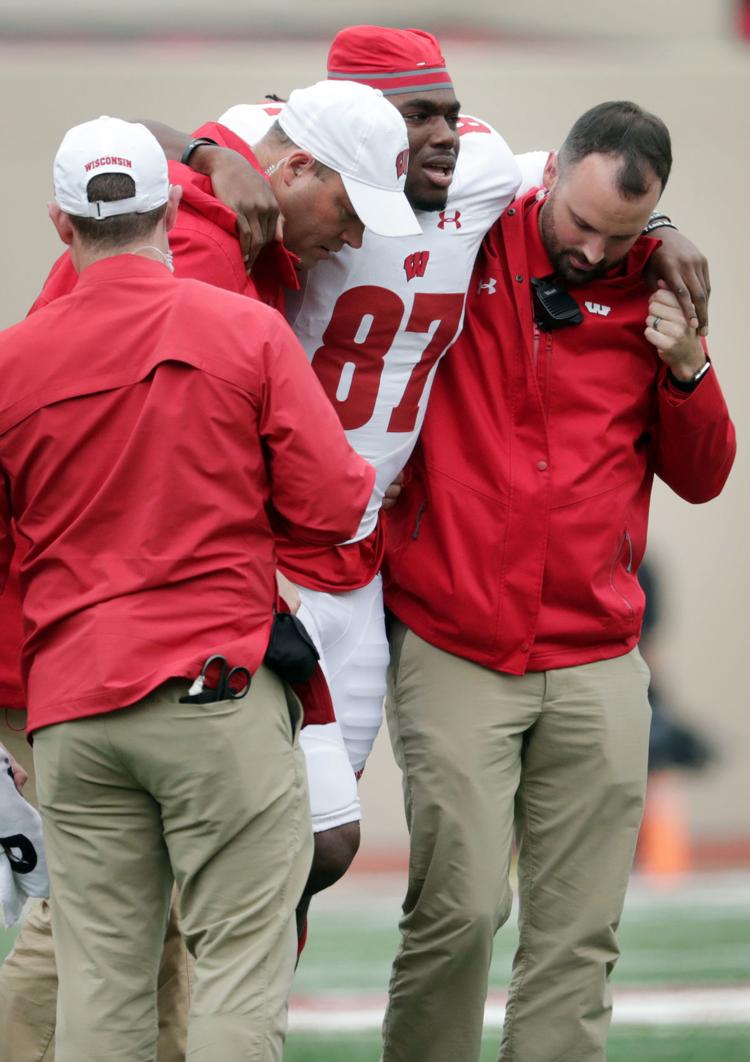 Reaching out
Showing support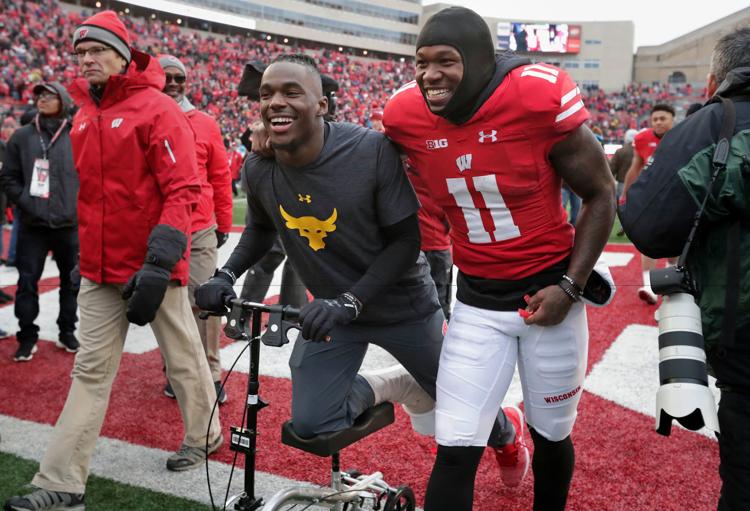 Keeping it moving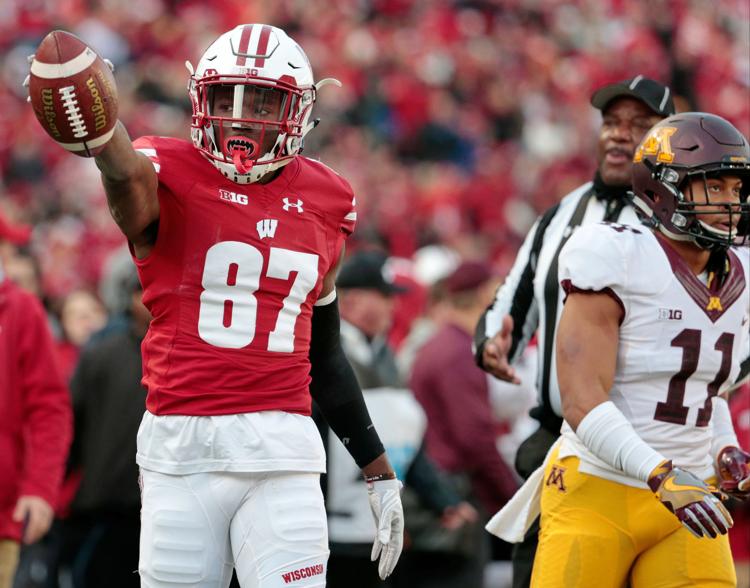 Picking up first down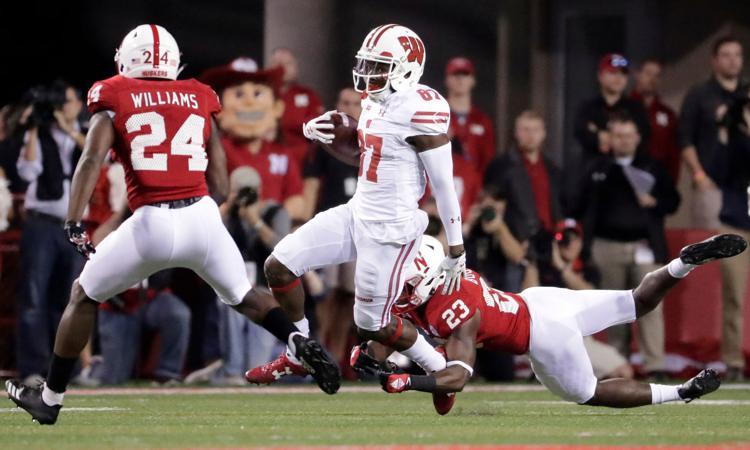 Showing some love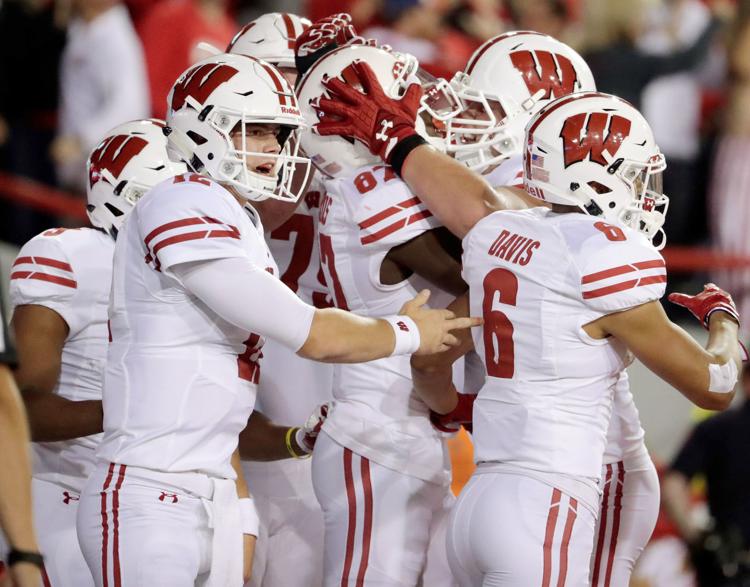 Crossing the goal line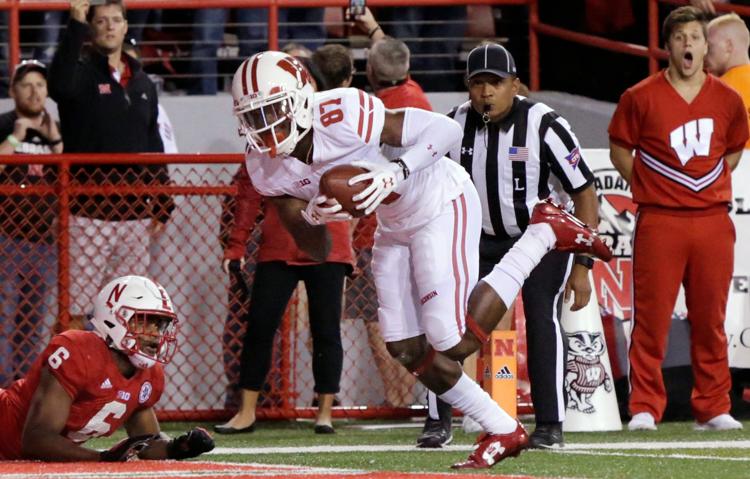 Getting the job done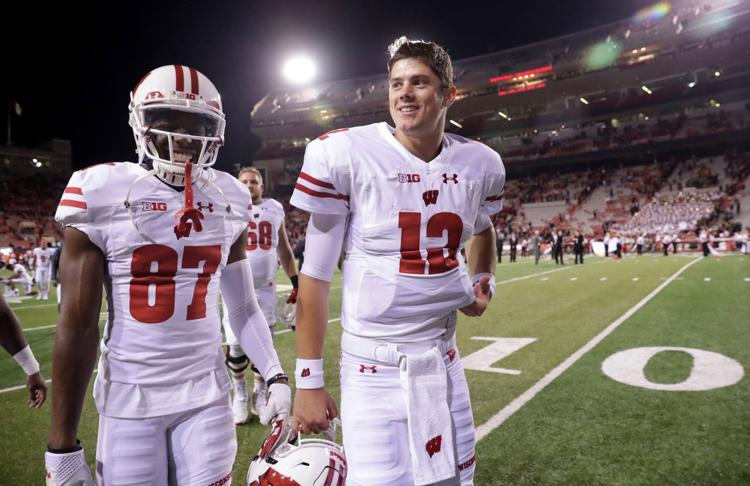 Making the cut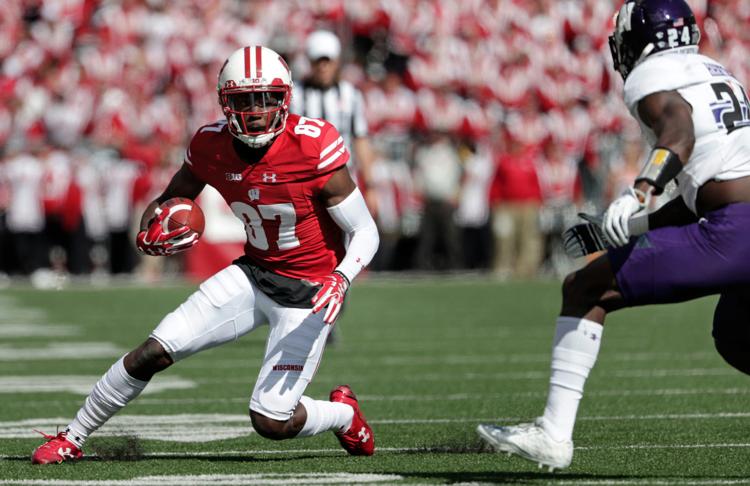 Just out of reach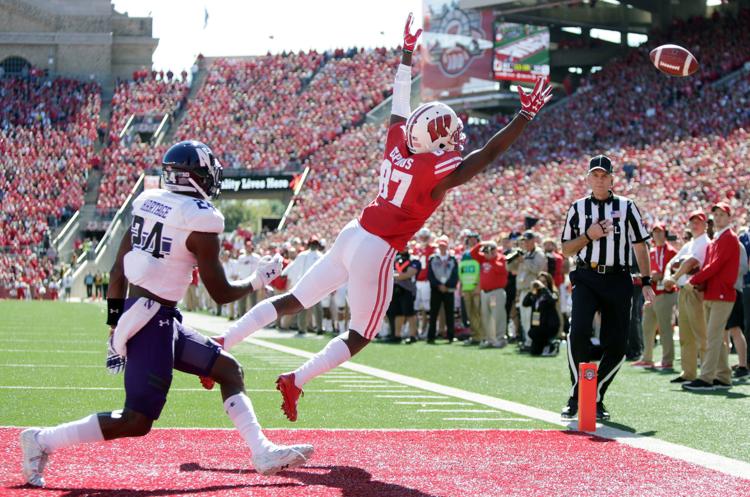 Hauling it in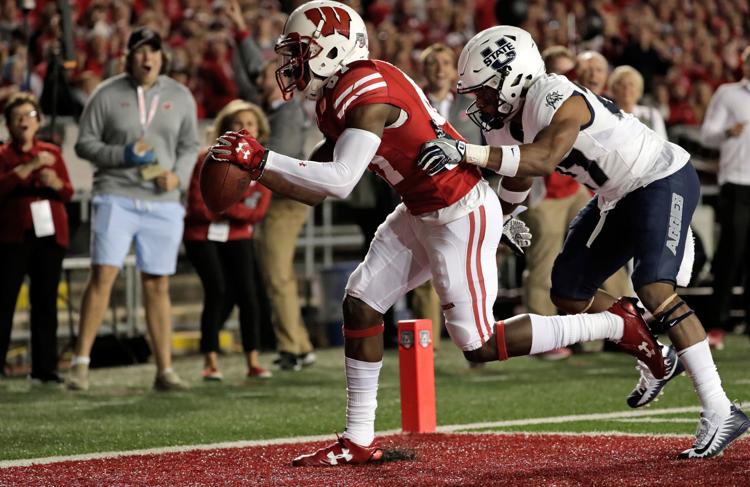 Hugging it out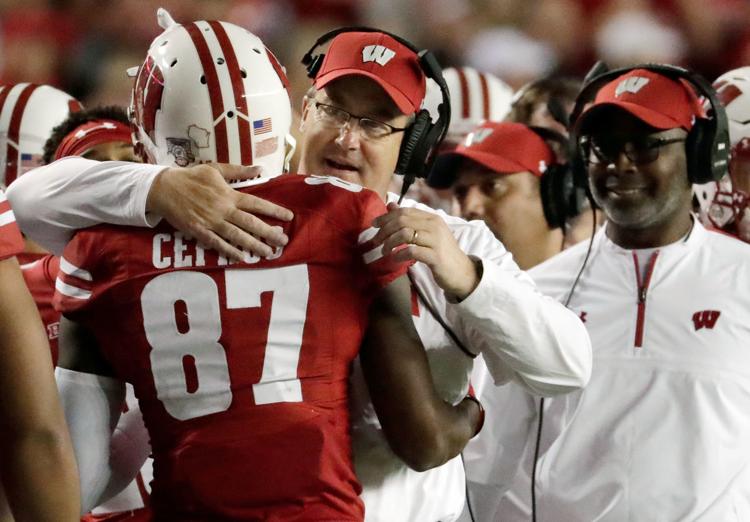 Picking the jury
Taking the stand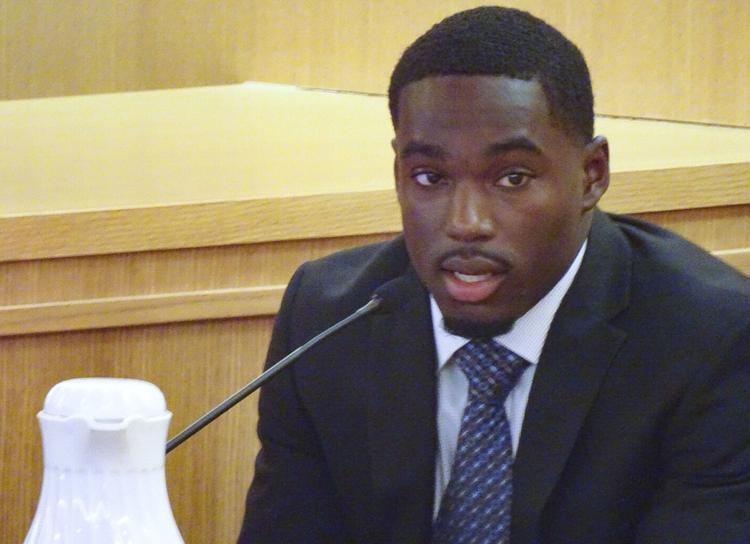 Showing support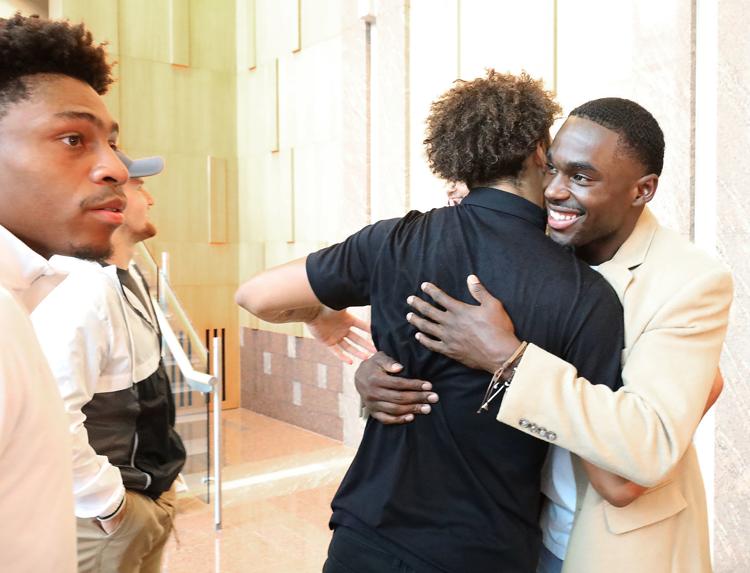 Pleading his case