Jack Dunn admits he wasn't always comfortable last season as the University of Wisconsin's punt returner.
It's fair to feel that way, because it isn't the coziest spot on a football field. Tracking a ball high in the air with your eyes means they're not focused on the eight or so defenders coming for you at full sprint. Some nerves are warranted in that scenario.
But the junior and former Madison Edgewood standout said he's feeling more at ease returning punts this season, and with the calmness comes better production. Those results might be pivotal in Saturday's Big Ten opener vs. No. 11 Michigan (2-0) at Camp Randall Stadium.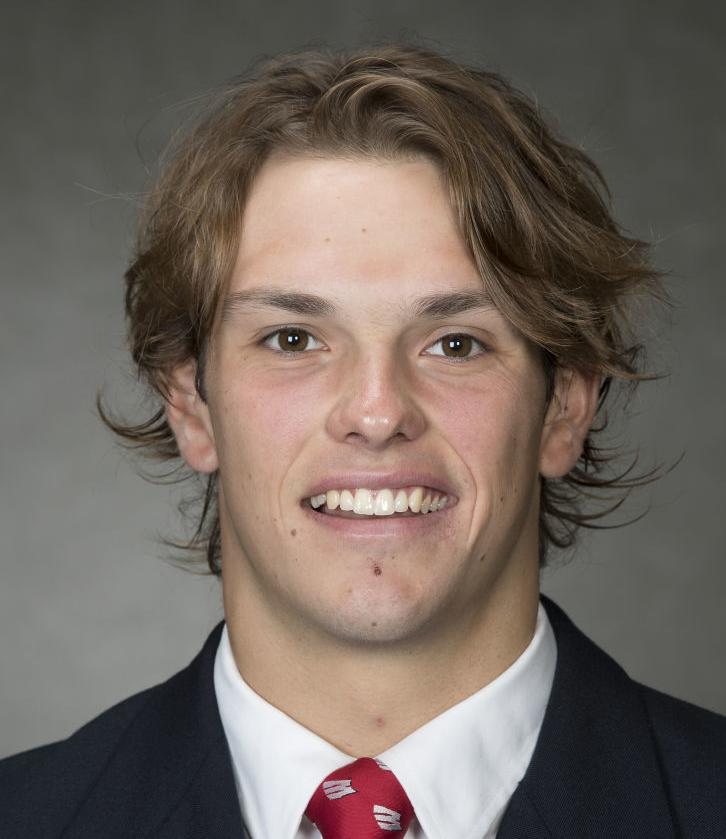 The No. 13 Badgers (2-0) are averaging nearly 7 yards more per return (11.55 to 4.79) over last year's unit, and with a defense as formidable as UW's looks to be, the punt return team will be on the field often.
"I would say it's just experience," Dunn said of the improvement. "Being back there before and knowing how to do it. I feel like I've seen pretty much every scenario that I can see, so I feel better prepared back there for sure. Confidence is a lot higher. That's what happens when you get a year under your belt."
Dunn, who walked on to the team, found a crease for a 41-yard punt return in the season opener against South Florida, the longest return of his career. While he's always hoping to break an even longer return, perhaps one for a touchdown, Dunn knows the value of what he and the punt return team are doing with modest returns.
He said the unit's goal is to get 10 yards per chance, and if he can't hit that mark each try, those 7-, 8- and 9-yard returns add up.
You have free articles remaining.
"We spend a lot of time looking at the percentages of our likelihood to score versus where we're starting on the field. As much field position as you can grab on those punt returns makes a big difference," Dunn said.
UW has 11 punt returns for 127 yards through two games in 2019. It had 19 for 91 yards in 13 games last season.
Credit for the boost goes a number of directions.
First, Dunn has a better feel for coverage units coming his way as he tracks the ball. Where last season he may have called for a fair catch in situations he could've gained a few yards, Dunn is fielding the punt and looking for room to work this year.
"Jack's a lot more confident this year, and has a lot higher expectations for himself than he did last year," junior Garrett Groshek said. "You're just kind of seeing that, that he's a lot more confident catching the ball and making somebody miss and getting that extra 10 yards to help the offense get started."
Another key element has been the rush the Badgers' punt return team has gotten. They weren't credited for a blocked punt when Central Michigan punter Brady Buell fumbled the snap and the play resulted in a first-quarter safety, but the Badgers had a bevy of players bearing down on him had a punt been attempted.
That pressure forces opponents to keep extra blockers in, creating better opportunities for returns for Dunn.
Groshek, a running back and versatile special teams player for UW, said better execution across the board is a product of the veteran players who occupy roles on special teams units this season.
The Badgers haven't need much offensive spark in their opening games this season, in which they've outscored their foes 110-0, but Dunn can feel momentum build when he is able to pick up a chunk of yards.
"You definitely feel the difference when you have a good return. Coming off the field, guys are energized coming onto the field, versus if it's just a fair catch, they're just jogging on the field getting ready to go," Dunn said. "It changes the energy, it can be a jump start for the drive."