The University of Wisconsin football program is hoping its $7,070 investment is seen across Wisconsin and Chicagoland over the holiday weekend.
The Badgers "Wisconsin & Chicago Blitz" kicked off the recruiting contact period for FBS schools. The event that opens the winter period began by posting billboards that feature new UW coach Luke Fickell surrounded by players from the respective areas. Coaches also made their way to various high schools in their newly defined recruiting radius Friday.
Fickell said during his introductory news conference that a 300-mile radius would be the "core and crux" of the football program. He lengthened that radius to 350 miles during his early signing day news conference Dec. 21.
Director of recruiting Pat Lambert worked on regional concepts targeting Wisconsin and Chicagoland, a program spokesman said. Kevin Kluender, assistant athletic director for marketing and promotions, secured 10 billboards in Wisconsin and another in Chicago for a campaign that began Friday and runs through Sunday.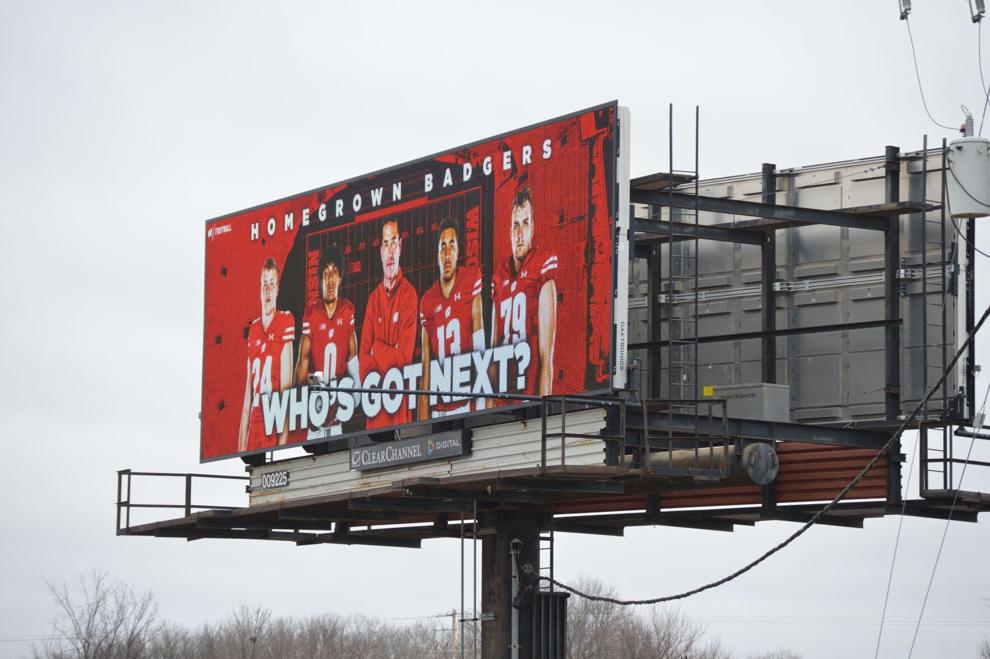 The "Badger Pipeline" players featured in the Chicagoland area were Maema Njongmeta (Lincolnshire Stevenson), Bryan Sanborn (Lake Zurich) and 2023 signees Tyler Jansey (Batavia) and Justin Taylor (La Grange Park Nazareth Academy).
Jansey told BadgerExtra that those Chicagoland players first received word of their images being on the billboard Friday morning after seeing the graphic in a text from the recruiting staff.
"Honestly, it's an awesome thing," Jansey said. "It's crazy that Wisconsin and coach Fickell are even doing stuff like that, putting us Chicago guys up on a billboard. I take a lot of pride from where I came from, and it's awesome to be on a billboard in Chicago. That's just crazy to me. So I'm just extremely thankful."
Fickell's assistants posted on social media early Friday morning where they were planning to travel:
Two support staff members were able to hit the recruiting trail because UW has filled eight of its 10 allotted assistant coaching positions, according to a source close to the program.
Casey Rabach, the former Wisconsin and NFL offensive lineman who works in the program's recruiting department, was expected to be on the road and tweeted a Wisconsin graphic Friday morning. Greg Gillum, who is listed as chief of staff in the UW directory, also was expected to be traveling Friday.
Badgers coaches are expected to be back on the road next week. Fickell's staffs at Cincinnati would visit five to seven high schools per coach during blitzes in open contact periods.
UW's revitalized football staff already has lit a fire on the recruiting trail since Fickell took over Nov. 27. The Badgers secured six scholarship commitments who then signed with the program during the December early signing period. National signing day is Feb. 1.
The Badgers also successfully dipped into the transfer portal, landing 13 scholarship transfers. That includes revamping the quarterback room with Nick Evers (Oklahoma), Braedyn Locke (Mississippi State) and Tanner Mordecai (Southern Methodist). Former four-star recruit and Southern Cal wide receiver CJ Williams announced Thursday his commitment to the Badgers.