Get ready for the 2019 college football season with Jim Polzin's breakdown of the four Big Ten teams not on the Wisconsin Badgers' regular season schedule. 
NO. 15 PENN STATE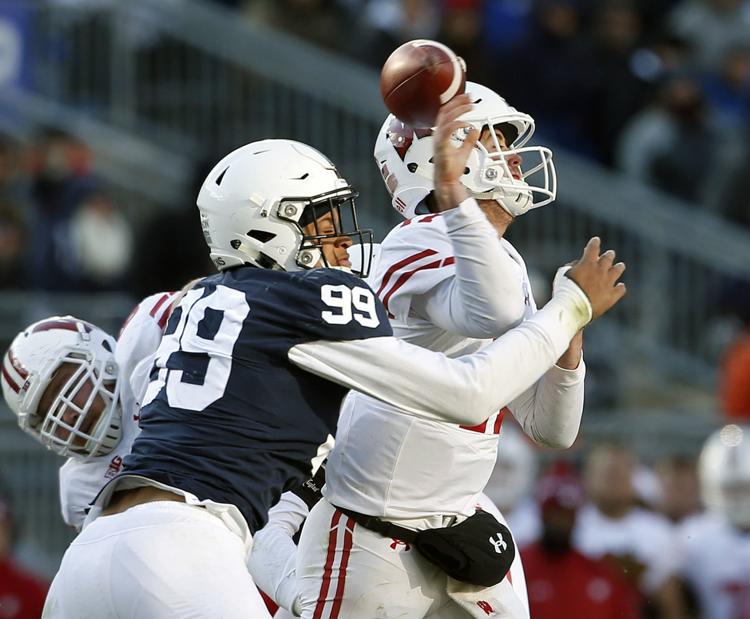 BOSS
The Nittany Lions are 45-21 in five seasons under James Franklin. Penn State followed up back-to-back 11-win seasons by going 9-4 in 2018, including 6-3 in the Big Ten. They lost consecutive home games early in the season, to Ohio State and Michigan State, by a combined five points. "We're at a point as a program where I think a lot — 90 percent of programs across college football — would like to be where we're at," Franklin said. "But we need to take the next step. There's no doubt about it."
BIG MAN ON CAMPUS
Junior defensive end Yetur Gross-Matos (above) recorded 20 tackles for loss and eight sacks last season to earn first-team All-Big Ten honors from the conference media. Gross-Matos, a potential first-round pick in the 2020 NFL draft, had two TFLs and a strip sack in Penn State's 22-10 win over visiting UW last November. He's a major reason Franklin believes Penn State has "a chance to be as good" as any team in the country at defensive end.
BITS AND PIECES
Sophomore KJ Hamler had a big first season, catching 42 passes for 754 yards and five touchdowns. But he's the only Penn State wide receiver with any real experience. Sophomore tight end Pat Freiermuth should help out in the passing game. He had 26 catches for 368 yards and eight touchdowns last season. … Sophomore linebacker Micah Parsons is poised for a breakout campaign. He led the team with 83 tackles last season despite starting just one game. … Senior defensive tackle Robert Windsor, a Fond du Lac native, had 7½ sacks last season.
BURNING QUESTION
How will Trace McSorley's production be replaced?
Trace McSorley spent three seasons as Penn State's starting quarterback. McSorley not only passed for 2,530 yards and 18 touchdowns as a senior, he rushed for 798 yards and 12 scores. Sophomore Sean Clifford and freshman Will Levis are the frontrunners to replace McSorley after fifth-year senior Tommy Stevens transferred to Mississippi State in the spring. Clifford was 5 of 7 for 195 yards with two touchdowns last season. "Big shoes to fill," Franklin said. "But we've got tremendous confidence in those guys and what they're going to be able to do for our program."
THE NUMBER
14 | Consecutive winning seasons for the Nittany Lions since they went 4-7 in 2004.
MARYLAND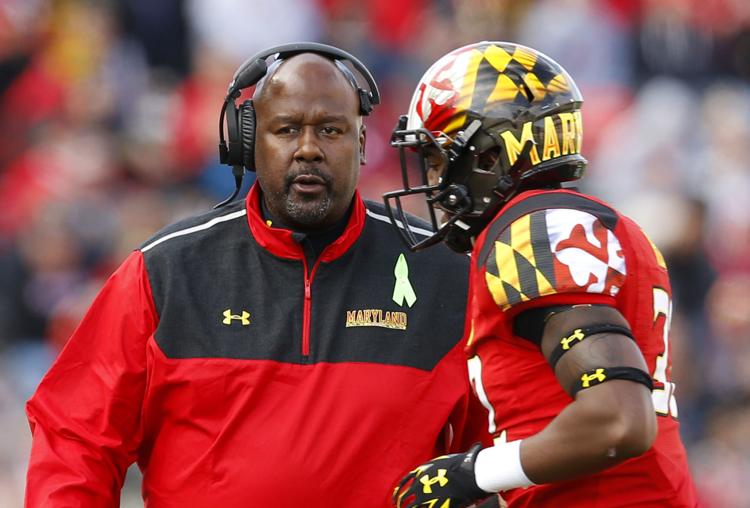 BOSS
Mike Locksley (above) is trying to add some stability to a program that desperately needs it. The Terrapins spent the entire 2018 season with a dark cloud overhead following the summer death of Jordan McNair, who got heatstroke following a workout. McNair's death led to DJ Durkin being placed on administrative leave and later fired. Matt Canada led Maryland to a 5-7 record as interim coach. Enter Locksley, a native of Washington D.C., who's in his third stint at Maryland after serving as an assistant coach from 1997-02 and 2012-15. Locksley even served as an interim coach for the final six games of the 2015 season after Randy Edsall was fired. Add that 1-5 stint to a 2-26 mark two-plus seasons at New Mexico from 2009-11, and there's nowhere for Locksley's career record as a head coach to go but up.
BIG MAN ON CAMPUS
Sophomore tailback Anthony McFarland Jr. set a program record with 1,034 rushing yards last season. McFarland averaged 7.9 yards per carry and produced massive games in back-to-back weeks late in the season, rushing for 210 yards vs. Indiana and 298 vs. Ohio State. Maryland needs to get the ball in McFarland's hands more often; he only registered double-digit carries in four games as a freshman.
BITS AND PIECES
Locksley added some much-needed experience by landing three graduate transfers: quarterback Josh Jackson (Virginia Tech), linebacker Shaq Smith (Clemson) and tight end Tyler Mabry (Buffalo). Linebacker Keandre Jones transferred from Ohio State and has been cleared by the NCAA to play immediately. One of Locksley's favorite sayings is that "success leaves clues," and he's hoping Smith and Jones, in particular, bring plenty of clues after playing in blue-chip programs. … Maryland's offensive and defensive lines are problem areas. … Kicker Joseph Petrino went 12-for-14 on field goals as a freshman.
BURNING QUESTION
Can Maryland improve its quarterback play?
The arrival of Jackson should help. He passed for 2,991 yards and 20 touchdowns as a redshirt freshman at Virginia Tech in 2017. Fourth-year junior Tyrrell Pigrome has four starts over three seasons and will be in the mix if Jackson falters. The Terrapins ranked 13th in the Big Ten and 122nd nationally with 141.3 passing yards per game in 2018.
THE NUMBER
13-30 | Maryland's record in Big Ten play since it joined the conference in 2014.
RUTGERS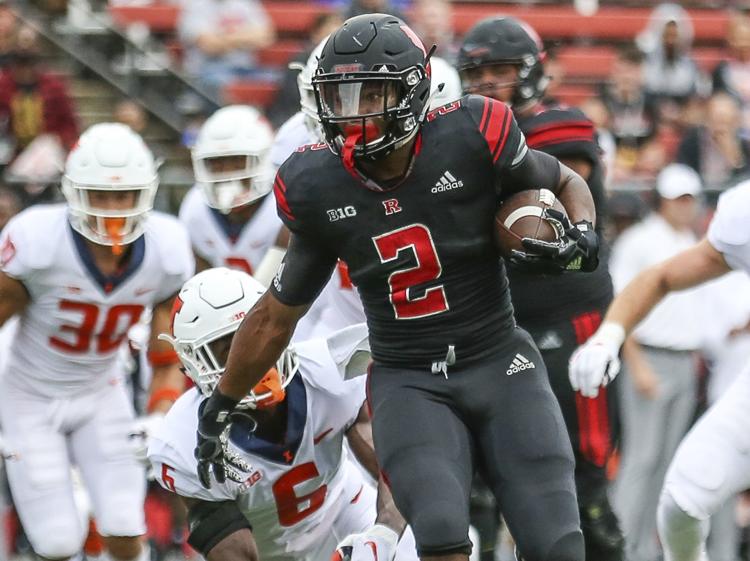 BOSS
Chris Ash's seat is getting toasty entering his fourth season with the Scarlet Knights. Rutgers is 7-29 in the Ash era, including 3-24 in the Big Ten. Ash and Co. took a big step backward last season, losing their final 11 games after opening the season with a win over Texas State. The Scarlet Knights' average margin of defeat was 22.1 points. "It wasn't a lot of fun," Ash said. "When you're 1-11, things are difficult. I own it, and the good thing is that we can control our future. We're the ones that determine whether we're going to stay there or move forward."
BIG MAN ON CAMPUS
Sophomore tailback Raheem Blackshear (above) was the closest thing to a bright spot for the Rutgers offense last season. He rushed for 586 yards and three touchdowns and also led the team with 367 receiving yards. "We expect him to be an elite player for us," Ash said.
BITS AND PIECES
John McNulty is back as offensive coordinator, which is notable for a couple reasons. For starters, it's the first time since 2009-10 that Rutgers has had the same playcaller in consecutive seasons. "It's an amazing stat," Ash admitted. Plus, coordinators are often scapegoats and McNulty led a unit that ranked last in the Big Ten in scoring (13.5), passing (132.2) and total offense (266.3). … Ash did make a change on the defensive side of the ball, hiring Andy Buh as coordinator. Ash and Buh were assistants together at UW. Buh has served as coordinator at Stanford, Nevada, California and Maryland prior to this stop at Rutgers. … Former UW tight end Kyle Penniston joined the Scarlet Knights as graduate transfer. Penniston caught 16 passes for 176 yards and four touchdowns in three seasons with the Badgers.
BURNING QUESTION
Can the Scarlet Knights put together anything resembling a passing game?
Sophomore quarterback Artur Sitkowski, a highly regarded prep prospect who was recruited by UW, had a rough introduction to college football. Sitkowski completed fewer than 50 percent of his passes for 1,158 yards with four touchdowns and 18 interceptions. Rutgers' 132.2 passing yards per game ranked 123rd nationally out of 129 teams and dead last in passing efficiency.
THE NUMBER
11 | Games in which Rutgers was held to 17 or fewer points last season. The exception was its 35-7 win over Texas State.
INDIANA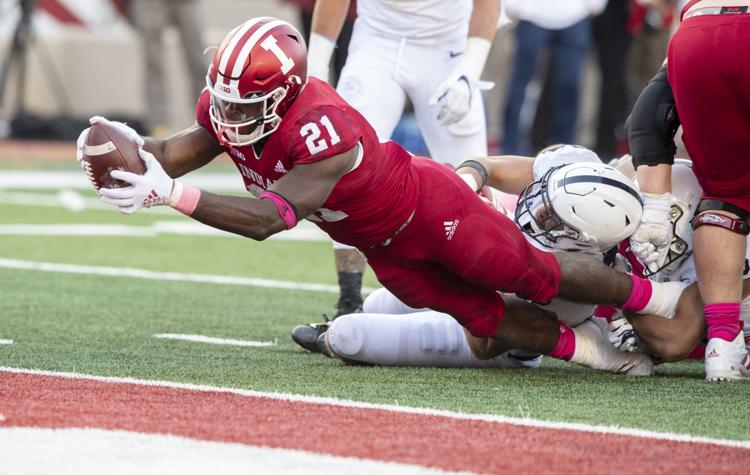 BOSS
The Hoosiers are 10-14 in two seasons under Tom Allen. Only four of those wins have come in Big Ten play, two over Rutgers and one each against Maryland and Illinois. Allen believes there's finally some quality depth in the program, and he hopes that leads to a higher win total. "Our one word for 2019 is grit," he said. "I define that as perseverance and passion towards a long-term goal. We're building this program on accountability, toughness, and love."
BIG MAN ON CAMPUS
Sophomore tailback Stevie Scott (above) rushed for 1,137 yards and 10 touchdowns last season. Scott went over the 100-yard mark six times, including 204 in a non-conference win over Virginia. He rushed for 580 yards and six touchdowns over the final five games, a stretch that included Michigan and Penn State.
BITS AND PIECES
Allen tried to spark an offense that ranked 10th in the Big Ten in scoring by hiring Kalen DeBoer as coordinator. DeBoer spent the previous two seasons as assistant head coach and offensive coordinator at Fresno State. DeBoer also will oversee the quarterbacks and has some interesting options. Junior Peyton Ramsey is back after throwing for 2,875 yards and 19 touchdowns with 13 interceptions last season. Freshman Michael Penix Jr. was pushing to take Ramsey's spot last season until a knee injury ended his season. Indiana also landed Jack Tuttle, a transfer from Utah who was highly regarded in the 2018 recruiting class. … Allen has turned over the defensive playmaking duties to Kane Wommack, the team's defensive coordinator and linebackers coach. "I've felt very strongly about staying in that role the first two years, but I think it was time for me to be able to step aside from that and be able to become a better coach of the team and not just the head coach of the defense," Allen said.
BURNING QUESTION
Can the Hoosiers get to a bowl game for the first time under Allen?
The non-conference slate includes three games Indiana should win — Ball State, Eastern Illinois and Connecticut — so it comes down to whether the Hoosiers can grind out three Big Ten wins. It's possible, but not probable. Other than a home game against Rutgers, Indiana likely will be underdogs in every conference game.
THE NUMBER
17 | Consecutive losing seasons in Big Ten play for the Hoosiers since they went 4-4 in 2001.