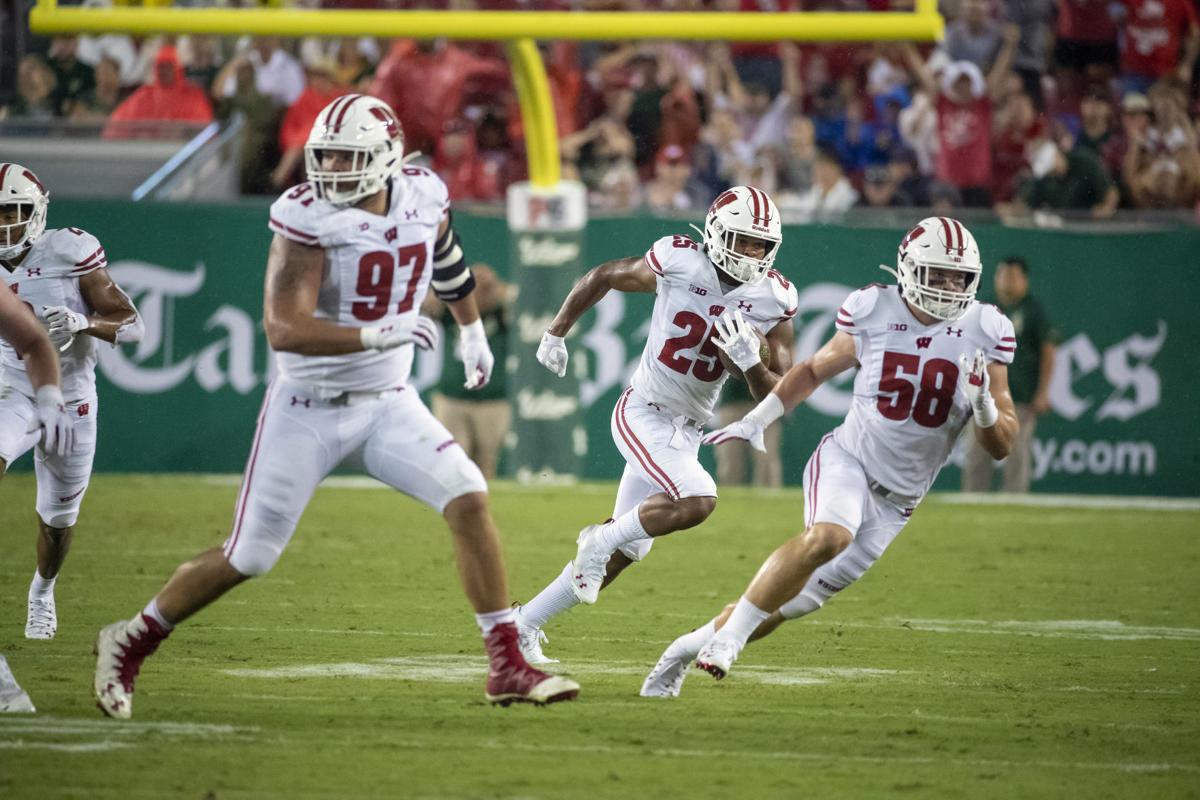 D'Cota Dixon's voice is still being heard in the University of Wisconsin football secondary, even though he's 10 months removed from his final game with the Badgers.
Junior Eric Burrell and Dixon, an undrafted free agent who landed with the Tampa Bay Buccaneers and is on the reserve/injured list, touch base every other day using FaceTime. It's one safety talking to another, in some regard, but it's more than that.
"He's like a big brother to me," Burrell said.
When it comes to football, Dixon's message to Burrell is pretty consistent: Let it loose, pay attention to details and be professional.
Dixon's voice has been in Burrell's head as the fourth-year junior has tried to be more vocal in the back end of the UW secondary. He'll start his third consecutive game for the No. 13 Badgers (2-0) when they host No. 11 Michigan (2-0) on Saturday at Camp Randall Stadium.
A season-ending knee injury to sophomore Scott Nelson in the season opener at South Florida has led to an expanded role for Burrell. Burrell started the opener as a third safety in UW's nickel package and replaced Nelson in UW's base package the following week vs. Central Michigan.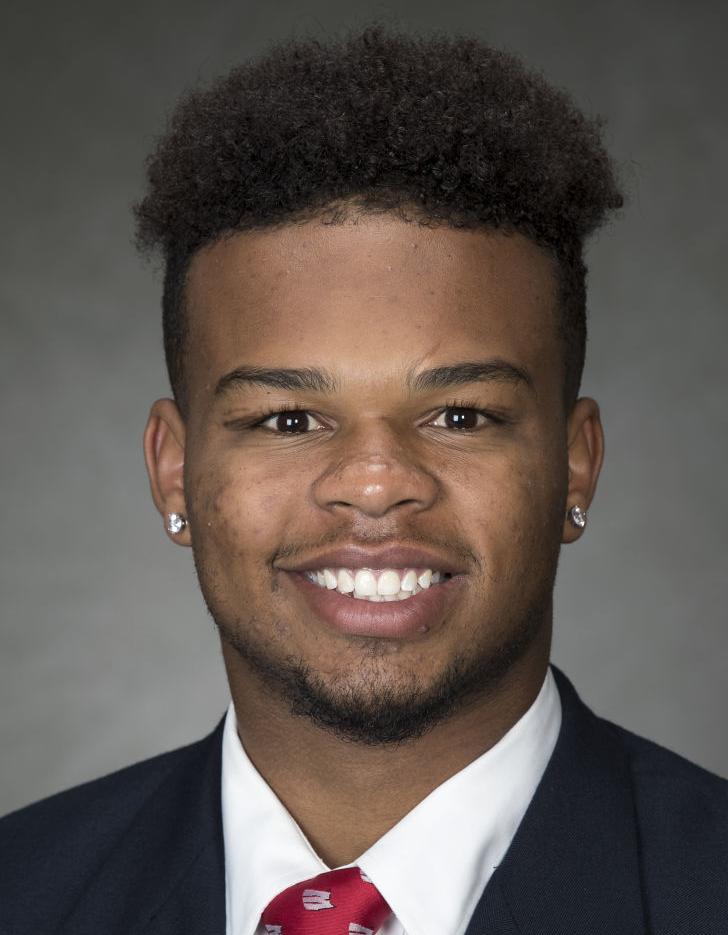 "He's really confident and he knows what he's doing," sophomore cornerback Deron Harrell said. "He's a great leader on the field. When they shift motion and stuff like that, he's good at adjusting the calls and getting us in the right calls when we're on the field, just making sure everybody's doing the right thing and doing our job."
Of course, this will be the first big test for a UW defense that has yet to allow a point this season. Making sure all the parts are in the right place pre-snap falls on the shoulders of Burrell and redshirt freshman safety Reggie Pearson.
You have free articles remaining.
"I think the safeties are comfortable in this defense," UW defensive coordinator Jim Leonhard said. "D'Cota was just over the top as far as how well he communicated, so it's hard to compare to him. But I think they've done a decent job communicating and we haven't really been stressed as far as movement and different formations and things where we've had to communicate a bunch.
"Michigan's going to put that to the test. There's a lot of adjustments that we have to make and a lot of communication in pre-snap and post-snap, so this will be a big test for our safeties."
They're not alone. UW's cornerbacks, a question mark heading into the season after that group endured some growing pains in 2018, have largely gone untested in the first two games.
South Florida's two longest passing attempts in the opener both resulted in drops. Central Michigan didn't have the personnel to make the Badgers' corners — a group that includes Harrell, Faion Hicks, Rachad Wildgoose and Caesar Williams — break a sweat.
The longest completion against UW this season is 16 yards. Michigan has six players with a reception of at least 24 yards this season and that group doesn't include wide receiver Donovan Peoples-Jones, who has missed the first two games with an unspecified injury but could make his season debut in Madison.
Peoples-Jones led the Wolverines with 47 catches and eight touchdown receptions last season while piling up 612 yards. Junior Nico Collins, who led Michigan with 632 receiving yards and added six scores, is also back. Junior Tarik Black and sophomore Ronnie Bell are also big-play threats.
"I'm sure Michigan is going to look at it and see as a young group, so I think they're going to try to throw it over our head," Burrell said.
"I don't think we have been tested deep yet," Harrell said, "but I feel like when that time comes we'll be ready."
The UW secondary also needs to do its part in the run game. Michigan quarterbacks Shea Patterson and Dylan McCaffrey broke off long runs in the Wolverines' 38-13 win over the Badgers last season in Ann Arbor. Patterson's 81-yarder in the first half came on a run-pass option, with Wildgoose losing contain on the outside after biting hard on Patterson's fake handoff.
For Burrell, the game against the Wolverines is another chance to measure his development. He's appeared in 29 career games, with eight starts, but says it's time to become more of a visible force on the field now that he's on the back half of his time at UW.
"I think it's time to elevate," Burrell said. "Last year I had some good starts, but I don't think I made an impact on the defense. I'm ready to go for this week. Hopefully, I'll have my guys prepared to go out there and do what we love to do."
Be the first to know
Get local news delivered to your inbox!